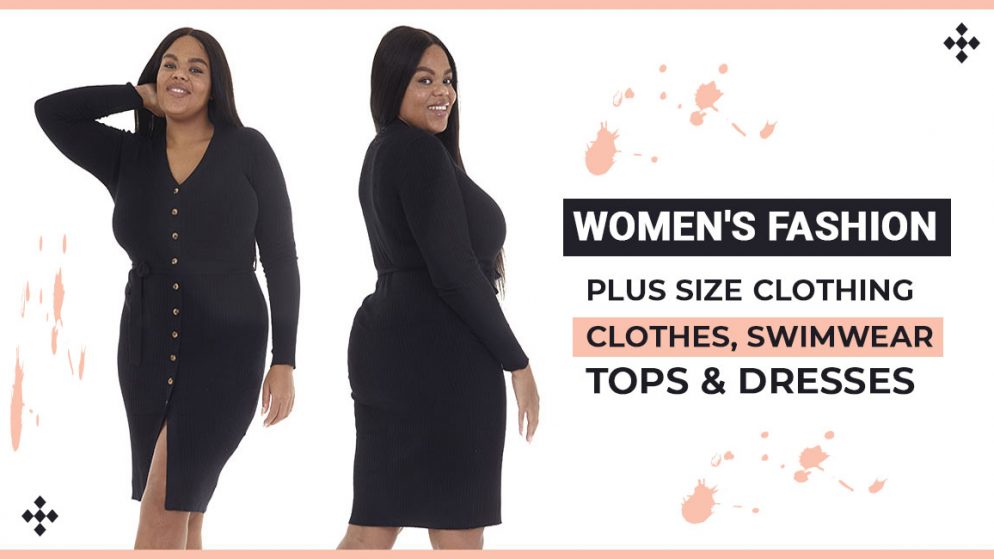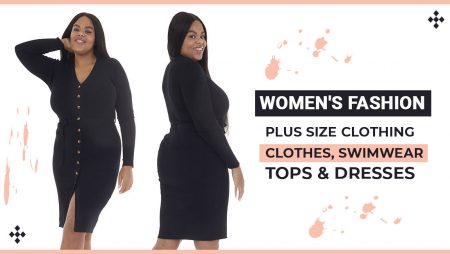 Our content is reader-supported. If you click on our links, we may earn a commission.
It can be challenging to decide which cheap fashion websites to believe in the ever-growing world of such websites. There are so many of sites that sell attractive clothing at steep discounts, but how can you tell if a website will actually deliver what it promises?
When researching a website like Rotita, concerns that may cross your mind include whether the garments will fit properly, whether they will resemble the pictures, and whether they will even come. What even does the return and refund procedure entail?
Sometimes it might be difficult to traverse the internet and determine which websites are trustworthy and which aren't.Scoopbiz is here to assist you in determining which websites are risk-free for online shopping and which ones you might want to avoid.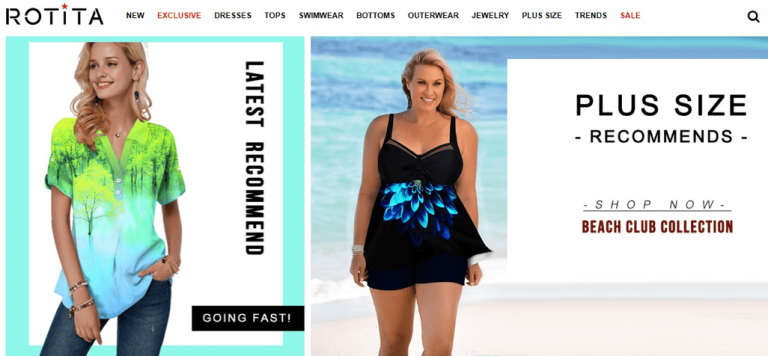 About the Company
The business claims on its website that it is an online-only retailer and does not have a physical storefront. But where precisely is Rotita? After all, they need a place to call home.
In our investigation of the Rotita website, we discovered that, like many of similar sites that sell inexpensive clothing, Rotita is based in Asia. On their contact page, they provide an address in Shanghai, China, but they make it clear that this is not a shipping return address.
Prices
Where do Rotita's pricing fit on the spectrum of online fashion sites where dresses can be found for anywhere from $10 to $100 or more? Reviews of Rotita clothing and costs revealed that they are "reasonably" priced between between "very cheap" and "too pricey."
Rotita Clothing Price Reviews
Rotita dresses cost $35–$40.
Swimwear from Rotita: $28 to $31
$28 to $35 for rotita tops and bottoms
Jumpsuits and rompers by Rotita: $33 to $38
$31 to $40 for Rotita outerwear
Jewelry from Rotita: $5 to $9
Rotita Swimwear Reviews
Positive comments about the Rotita bathing suit:
The swimsuit looks lovely and isn't overly revealing.
Impressed with the material's quality
Stunning design, but poor sewing
Fast shipping to Australia, excellent fit, and high quality
Online chat was useful for returning a bathing suit.
Negative comments about the Rotita swimwear:
The bikini is improperly tailored.
received outfits that were both too big and too tiny in the same shipment.
The Rotita return policy was unclear, and it was challenging to acquire a refund.
Although the item was damaged, they chose to give a 15% discount rather than a refund.
The delivery of the swimsuits took almost 3 weeks, and attempts to return them were continually met with "the service is busy" messages.
Rotita Dresses Reviews
Positive comments about Rotita Dresses
Beautiful dresses were ordered, and excellent customer service allowed them to swap any that were too small.
Although shipping took a while, the dresses were beautiful and received praise.
Excellent quality; I would order from them again.
The dress is really nicely crafted and fits well.
Negative comments on rotita dresses
Big fits more like a size 0 due to absolutely incorrect sizing.
Arrived quickly, but the stitching was subpar, and the zipper wasn't functioning properly.
A two-piece outfit I ordered showed up in the wrong design and colour.
The dresses are badly manufactured and appear nicer in the photo than they do in real.
A customer who returned three poorly fitting dresses the next day was informed that they were ruined and received just a store credit equivalent to one-fourth of her original purchase price.
YouTube Reviews
Look at a few Rotita reviews on YouTube if you're unsure of Rotita's legitimacy and want to determine their style for yourself. You should watch a few of these "haul" and "try on" videos from bloggers who have received free products or monetary compensation in order to obtain a realistic impression of how their clothing is delivered.
Rotita Review Overview
Rating and review websites that average the ratings from several Rotita reviews can provide you a quick snapshot of how much the public trusts this fashion retailer and any problems they may have encountered.
By reading both favourable and negative reviews of Rotita, you can learn more about the retailer and identify any recurring themes.
For a global overview of what users of this e-commerce site think, we have reviewed ratings based on Rotita website reviews in the US, Rotita reviews UK, Rotita reviews Canada, and other nations.
Rotita Returns Policy
Nothing prompts the question, "Is Rotita legit? " appreciate a challenging refund and return policy We're going to get into the specifics for you since this issue was brought up in so many Rotita apparel reviews.
The Rotita Return Policy should be understood as follows:
After you receive your item, you have 30 days to seek a refund or exchange.
According to Rotita's return policy, you can send the item back if "you are not 100% pleased" (jewellery and items from Flash sales are excluded).
The package's address should not be used to send the item back.
To return or exchange an item, submit a ticket in the "My Order" section of the website.
You will receive an RMA number and the correct return address from their customer service.
Shipping charges, including return shipping, are not refunded.
It takes 7 business days after receiving the item to issue the refund.
It takes 10-20 business days for the refund to appear in your bank or 1-3 business days in PayPal.
What Others Have to Say About Returns
They attempt to offer a discount rather than a refund in violation of the Rotita return policy.
Despite the returned goods, no reimbursement was ever offered.
To avoid paying more for return postage, one refund was offered for half the amount.
They typically give you a partial refund and let you keep the clothes.
Customer service is difficult to reach and unresponsive.
Several users reported that the website would not produce the necessary return request ticket to begin the return.
Shipping Policy
When ordering from China, it's normal to be concerned about shipping fees that can negate any significant clothing discounts you may be receiving. Is Rotita a reliable website in terms of delivery costs?
Yes. Because they provide free international delivery on orders above $20.00 USD, they are quite competitive with other online retailers. If you would want the cargo sooner than the estimated 2-3 weeks flat-rate shipping, you can optionally pay an add-on cost.
How much does shipping back to Rotita cost?
While you can select a flat cost to get free delivery from Rotita to you, you'll be responsible for paying the return freight if you want to exchange or return an item. Of course, the price depends on the shipping method and the nation in which you reside.
According to a Rotita review on Sitejabber, the cost for UPS to transport an item back to China would have been $20 to $27. As a result, the customer chose to accept a 50% refund in lieu of having to ship the item back.
Rotita Discounts & Rewards
There are some additional ways to reduce the cost of your order if you like shopping at Rotita despite some of the Rotita complaints.
T-Points for Rotita
Through a variety of actions, you can accumulate what Rotita refers to as T points. You receive a specific number of points for each, which you can use to make purchases to receive a discount on your transaction.
Conclusion
After examining other Chinese internet stores, we'd conclude that Rotita is marginally superior to some of the others in terms of clothing quality, particularly for their swimwear.
However, there are still some fashion manufacturers that they resale that receive bad reviews for the quality, fit, and stitching of their garments.