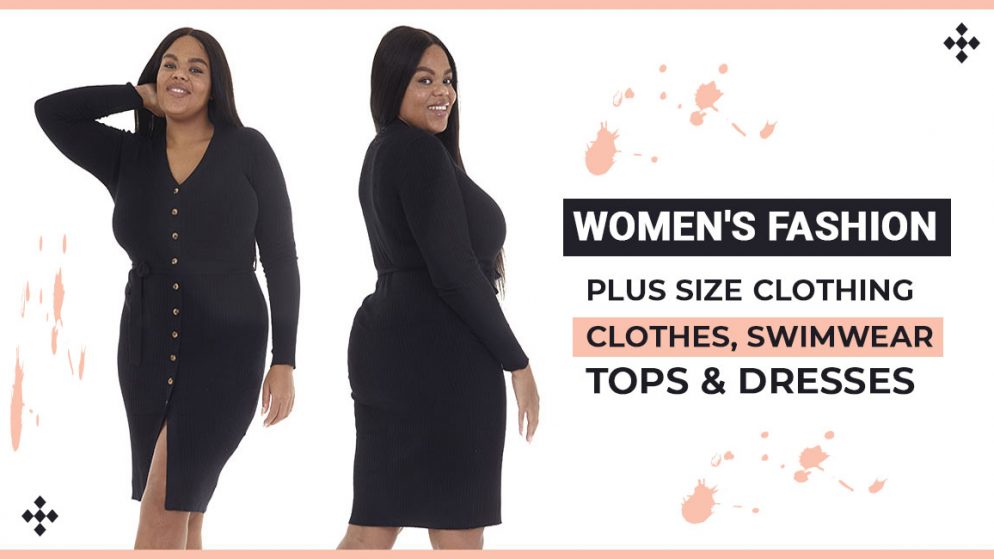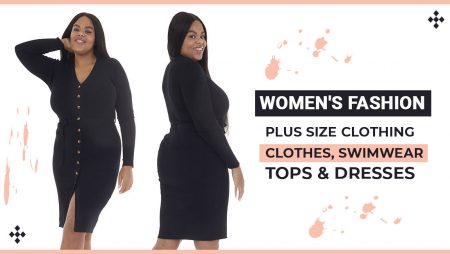 In the ever-expanding world of cut-rate fashion sites, it's hard to know which ones to trust. So many of them offer great-looking clothes for seriously discounted prices but how do you know if you can trust a site to deliver what's advertised?
Worries that go through your mind when reviewing a site like Rotita may include wondering if the clothes actually fit, will they look like they do in the photo, and if they even arrive? What does the return & refund process even look like?
The internet can be murky to navigate at times and it's tough to know which sites are legit and which aren't. That's why Scoopbiz is here to help you find out where it's safer to shop online and which sites you might want to avoid.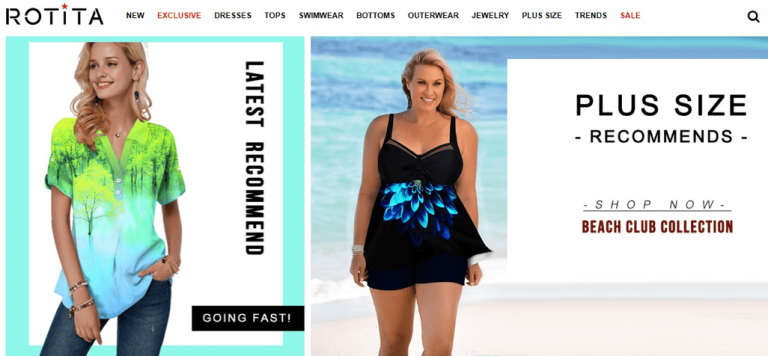 In this review, we are taking a look at Rotita.com, a site that offers beautiful swimsuits, dresses, and other fashion at prices that are a fraction of what you'll pay in brick and mortar department stores. We'll check out Rotita swimwear reviews, clothing reviews, and the main Rotita complaints out there.
You'll find out what customers that have ordered from the site have to say in their Rotita reviews, what the site's overall ratings are on major consumer websites, and we'll also include Rotita reviews in the UK and Rotita reviews in Canada, in addition to those in the US.
Before you make that online purchase, you'll want to read on!
Is Rotita legit? Where is Rotita located? Does the site offer refunds? We'll answer all those questions and more in this ultimate Rotita review.
About the Company | Where is Rotita Located?
The company states on their site that they do not have a physical retail location and are an online-only store. But where exactly is Rotita located? After all, they have to be based somewhere.
In our Rotita website review, we found that like many of these sites that offer budget fashions, Rotita is located in Asia and they list a Shanghai, China address on their contact page but note that it is not a shipping return address.
A Rotita website review of the domain lists the domain registrar as Hichina Zhicheng Technology LTD and shows that the domain was first registered in 2014.
An interesting note is that two other online budget retail sites, Rosewe and Modlily, have the same physical address listed on their sites. These two sites have questionable reviews from customers regarding poor customer service and product quality.
It's not altogether unusual for the same company to run sister websites that are targeted to different types of consumers.
Prices
In the spectrum of online fashion sites, you can find dresses for anywhere from $10 to $100 or more, where do Rotita's prices fall? In reviews of Rotita fashion and prices, we found they fall right in the "reasonable" middle of "super cheap" and "too expensive".
Here is an overview of the types of items they sell and the average price range.
Reviews of Rotita Clothing Prices
Rotita Dresses: $35 to $40
Rotita Swimwear: $28 to $31
Rotita Tops & Bottoms: $28 to $35
Rotita Jumpsuits & Rompers: $33 to $38
Rotita Outerwear: $31 to $40
Rotita Jewelry: $5 to $9
Next, we're going to hear from customers who've ordered from the site and find out what they say in Rotita dresses reviews, Rotita bathing suit reviews, and Rotita YouTube reviews. You'll definitely want to read these for some insight before you consider making your first purchase at Rotita.com.
Rotita Swimwear Reviews
Certain budget shopping sites have something that sets them apart from others and for Rotita it's their dresses and swimwear. Their colorful and stylish bathing suits attract many shoppers and are a showcase item on their site.
Many shoppers also like that they have suits for all ages and have swimwear that covers you well and is flattering to multiple body types.
With pricing of around $30, they're not so cheap that it makes you question the quality, but low priced enough to still be an excellent deal.
But are they? What are people saying in Rotita bathing suit reviews?
We drilled down into several Rotita swimwear reviews on sites like Trustpilot and Sitejabber to bring you the main positives and negatives that people mention specifically about their swimsuits.
Positive Rotita Bathing Suit Review Comments:
The swimsuit looks beautiful and isn't too skimpy
Impressed by the quality of the material
Beautiful design, but bad stitching
Quick delivery to Australia, great fit and quality
Online chat was helpful when needing to return a bathing suit
Negative Rotita Swimwear Review Comments:
The swimsuit does not fit right
Received suits in the same order that were too big and too small
Rotita returns policy wasn't clear and getting a refund was difficult
Item was damaged, and they offered a 15% discount instead of a refund
It took nearly 3 weeks to get swimsuits, then when trying to make a return they kept getting "the server is busy" message
Rotita Dresses Reviews
In our Rotita website review of their dresses, which are a big draw on most of these sites, we saw several attractive styles that look right off the fashion runway. It's easy to see why people would take a chance on ordering from China, when the styles look so good.
They have a wide selection including formal dresses, casual dresses, and dresses you can wear to work or out on the town.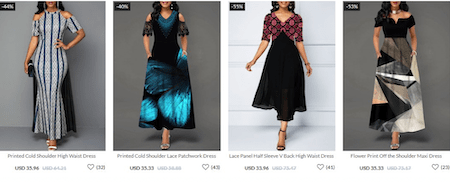 But, is Rotita a legit website, and does the dress you receive look like the one on the website? Let's hear from shoppers. Here's an overview of their Rotita complaints and compliments from several Rotita dresses reviews.
Positive Rotita Dresses Reviews:
Dresses ordered looked beautiful, great customer support allowed them to exchange those that were too small
Shipping was slow, but the dresses looked great and get compliments
Quality was excellent and would order from them again
The dress fits perfectly and was very well made
Negative Rotita Dresses Reviews:
Sizes are completely off, with a large fitting more like a size 0
Arrived fast, but the stitching was poor and the zipper didn't work correctly
Ordered a 2-piece dress and it arrived in the wrong style and color
Dresses look better in the photo than in person, they're poorly made
A shopper returning 3 ill-fitting dresses the day after they were received, was told they were stained and only received ¼ her money back as a store credit
Rotita YouTube Reviews
If you're wondering, "Is Rotita legit?", an excellent way to judge their fashion for yourself is to take a look at a few Rotita reviews on YouTube. Some of these "haul" and "try on" videos are from bloggers compensated in either free goods or cash, so you'll want to check out more than one to get an honest picture of how their clothes arrive.
We watched several Rotita reviews on YouTube to bring you a few key takeaways on how the clothing looks upon delivery.
Key Takeaways from Rotita Reviews on YouTube:
The swimsuits tend to look just like the photos and fit well
The colors on some clothes are different than the photo
Dresses are a mix, some good quality, some poor quality
Sizes on clothing tend to run small, so most people order a size larger than usual
Stitching and detailing of Rotita dresses have issues with things like unfinished hemming or hip areas not falling where they should
Rotita Review Overview | How Does Rotita Score on Rating Sites?
Ratings and review websites that combine scores from multiple Rotita reviews can give you a great overview at a glance at how much people trust this fashion retailer and issues they may have experienced.
These also allow you to get a fuller picture of the retailer by reading both positive and negative reviews for Rotita and uncovering any common themes.
We've looked over ratings based upon Rotita website reviews in the US, Rotita reviews UK, Rotita reviews Canada, and other countries for a global bird's eye view of what shoppers think of this e-commerce site.
Global Rotita Review & Ratings Sites:
BritainReviews (1 Rotita review UK) – 9.6 out of 10
PandaCheck (505 Rotita reviews)– 3.3 out of 5
ResellerRatings (484 Rotita reviews US) – 1.52 out of 10
SiteJabber (4,400 reviews of Rotita) – 3 out of 5
Trustpilot (3,275 reviews of Rotita) – 4.8 out of 10
io (17 Rotita reviews) – 1 out of 5
We found that Rotita gets slightly better reviews and ratings overall than several of the other budget fashion websites from China, which also have similar complaints about issues with customer service, clothing quality, and shipping.
Judging from Rotita's YouTube reviews, they do tend to have products that more closely resemble the website image, than some other budget Asian retailers, although several Rotita complaints stated that the quality and stitching of certain items were poor.
Fit is a big issue for many shoppers with clothing fitting too small (usually) or sometimes being too big. Unpredictable sizes are a common problem with many sites like Rotita.
Rotita swimwear reviews tend to be the best, with shoppers very happy about the fit and quality of their bathing suits.
So, if you're shopping for swimwear, you have a better chance of being pleased with your purchase at Rotita, than if you're buying Rotita dresses. Just remember to check their sizing chart so you don't order too small.
By far the biggest complaint in many a Rotita review was the difficulty with returns and refunds. This amplifies the issue with unpredictable sizes because you may or may not actually get your money back. We'll talk about Rotita's return policy next.
What is the Rotita Returns Policy?
Nothing makes people wonder, "Is Rotita legit?" like a difficult return and refund policy. Since so many Rotita clothing reviews mentioned this as a problem, we're going to get into the details for you.
First, we'll go over Rotita's returns and refunds policy from rotita.com, then we'll highlight what some of the experienced buyers wrote about in their Rotita clothing reviews.
Things to know about the Rotita Return Policy:
You must request a return or exchange within 30 days of receiving your item.
Rotita's return policy states you can return the item if "you are not 100% satisfied" (jewelry and Flash sale products aren't included)
Do not return the item to the address on the package.
You need to request a return/exchange through a ticket in the "My Order" area on the website.
Their customer support will provide you with the proper return address and an RMA number.
Shipping charges, including return shipping, are not refunded.
It takes 7 business days after receiving the item to issue the refund.
It takes 10-20 business days for the refund to appear in your bank or 1-3 business days in PayPal.
Here are a few other requirements and suggestions that Rotita makes about how you ship your items back that could delay the refund or cost you more if not followed
Do not ship the item back C.O.D. or it won't be accepted
You're responsible to ship the item back to the address given (you are not provided with a return label)
They suggest using the post office to ship the item back to avoid customs taxes
Be sure to mail the item with no signature required, otherwise, they are "highly likely" not to receive it
Important: Send Rotita your return tracking number and shipping company by ticket, otherwise they can't apply any refund for a return
Sounds pretty straightforward, right? Well, not so much according to multiple Rotita clothing reviews. Here are some of the complaints about returns from Rotita reviews in Canada, the UK, the US, and the rest of the world.

What People Say about Returns:
They don't honor the Rotita return policy and try to offer a discount instead of a refund
Items were returned, but a refund was never given
One refund was given for ½ the amount to save on a higher return shipping cost
They tend to offer partial refunds and allow you to keep the clothes
It's hard to reach customer support, they're not very responsive
Several people said the site wouldn't generate the needed return request ticket to initiate the return
Here are some direct quotes from shoppers about Rotita returns, both with positive and negative experiences:
"I went to the website and tried to make a ticket for a return. The page keeps coming up "the server is busy, please try again later"."
"Finally got my refund by calling the customer service number @1/800/218/1650. And the guy helped to get me refund"
"Returned item and have not received credit. As of today they say they have not received return. I entered tracking number and it shows item was delivered to them 3 weeks ago."
One customer noted an issue that we feel it may highlight a crucial mistake some shoppers possibly make with a return by not providing the tracking number to Rotita after shipping the product. Rotita emphasizes the need for this in their refund and return policy.
"They have a policy that customer pay for return shipping. I was fine with that and packages the product and mailed. 10 day later no refund came.
So I chatted with customer service and they said that I need the tracking number for return shipping… I went to post office and the lady who helped me had left the job. So as Hail Mary I sent an email to the customer service and they were nice enough to process the return."
Shipping Costs
When you're ordering from China, it's natural to worry about shipping costs that might eat up any great discount you're getting on the clothes. Is Rotita a legit website when it comes to the cost of shipping?
Yes. They are very competitive with other online shopping sites by offering free international shipping on orders over $20.00 USD. You can also pay an add-on fee if you would like the shipment faster than the approximate 2-3 weeks flat-rate delivery.
For orders less than $20, their flat rate shipping is still very reasonable at just $2.99. They note that for standard shipping, orders less than $20 pay $4.99 for shipping, and expedited shipping is calculated by package weight.
Here's a review of Rotita processing and delivery times for the USA:
Order processing time: 1-9 business days (this is in addition to shipping time)
Flat rate shipping: 9-12 business days
Standard shipping: 6-8 business days
Expedited shipping: 3-5 business days
Shipping times for the UK, Australia, Canada, and other countries may differ slightly, but you can review these by choosing your country in the dropdown on the Rotita shipping policy page in their FAQs.
How Much is Return Shipping to Rotita?
While you may choose a flat rate to get free shipping from Rotita to you, if you want to return or exchange an item, you'll have to pay for the return shipping yourself. That cost is, of course, dependent upon the shipping method and country you live in.
We found a reference in a Rotita review on Sitejabber that the UPS cost to send an item back to China was going to be $20 to $27, so they settled instead for a 50% refund without having to ship the product back.
Several other customers also mentioned the offer of a partial refund and keeping the item in Rotita swimwear reviews and dress reviews. Many reviewers note that the cost of return shipping is not worth returning the item back.
This is another important consideration when deciding whether or not to purchase from a Chinese retailer, because if you're not happy, you may end up having to keep the unwanted item and only get a partial refund of your money.
Additional Rotita Discounts
If you enjoy shopping at Rotita despite some of the Rotita complaints, there are a few other ways that you can save even more on your order total.
Rotita T Points
You can earn what Rotita calls T points by doing various activities. Each one earns you a particular amount of points that you can then apply the points to purchases for money off your order.
T points are earned by:
Shopping their website
Posting reviews on their site, extra points for photos
Posting reviews on social media
Examples of how to earn T points:
Shopping at Rotita. Each 100 T points you earn equals $1 off your order
Completing your profile = 50 T points
Writing a Rotita review =120 T points
Uploading a photo to your Rotita review = $5 coupon
Uploading a video to your Rotita review = 50 T points
Conclusion
After reviewing multiple online shopping sites from China, we'd say that Rotita is slightly better than some others when it comes to clothing quality, especially for their swimwear.
However, there are still some fashion manufacturers they resell that get poor marks when it comes to stitching, quality, and garment fit.
The biggest Rotita complaints were about wrong sizes, difficulty making returns, and poor customer service. The biggest praise was found in Rotita bathing suit reviews. Other than getting a size that didn't fit, shoppers were generally pleased with their swimwear.
Some reviewers did note being able to finally get their refunds, so it seems like a mixed bag when it comes to how easy returns are, however, the complaints about Rotita returns are more heavily weighted on the negative side.
Some of the clothes that we saw being revealed in Rotita reviews on YouTube were a little off on the color, but overall the clothing matched the product photos better than some other Chinese shopping sites we've reviewed.