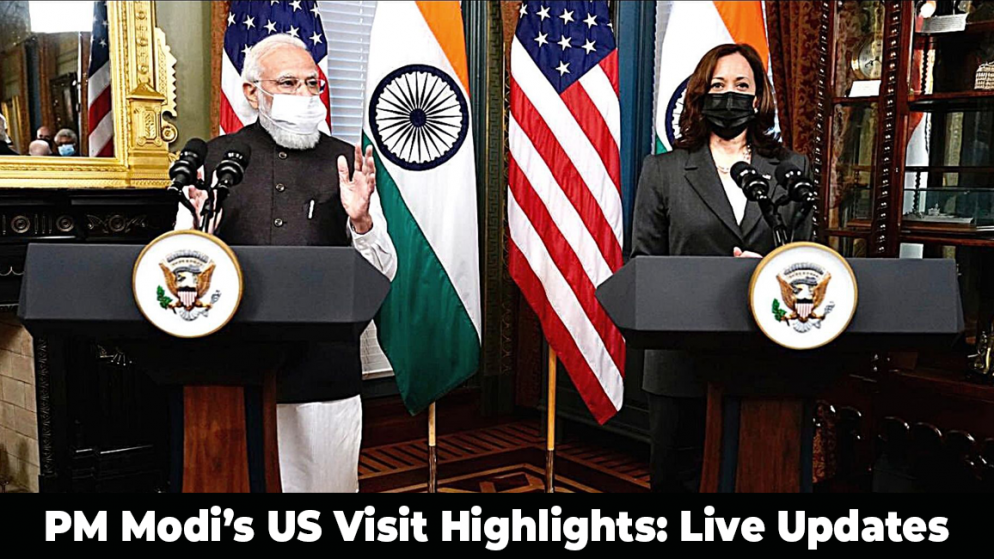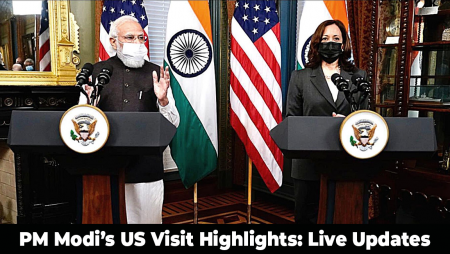 Our content is reader-supported. If you click on our links, we may earn a commission.
Prime Minister of India, Narendra Modi is on a three-day visit to the US. The visit, starting from Thursday, is for a bilateral meeting with Joe Biden as well as to appear at the significant Quad summit. Later, PM Modi is scheduled to travel to New York so that he can address UN General Assembly on Saturday this week. Also, Narendra Modi is going to have a meeting with US Vice-President Kamal Harris.
Both, PM Modi and Joe Biden as well as their counterparts from countries like Australia and Japan will have their primary in-person Quad Summit.
PM Modi and Kamala Harris's first in-person meeting
On Thursday, Prime Minister of India Narendra Modi met the US Vice-President Kamala Harris. After their meeting, PM Narendra Modi tweeted that, 'Glad to have met Vice-President Kamala Harris. Her feat has inspired many people across the globe. We discussed about various subjects that will strengthen the bond between Indian and the USA, which is based on mutual values as well as cultural linkages.'
Vise-President Kamala Harris called out Pakistan for offering support to the terror group, says MEA
During a briefing, Harsh Shringla the Foreign Secretary said that the discussions between PM Modi and VP Harris were functional as well as cordial. The issues discussed during their meeting were about climate change, terrorism, space, and a lot more.
Shringla said, relating to the issue of terrorism, VP Harris suo moto referred to the role of Pakistan in this regard. She further asked the country to stop offering its support to such groups.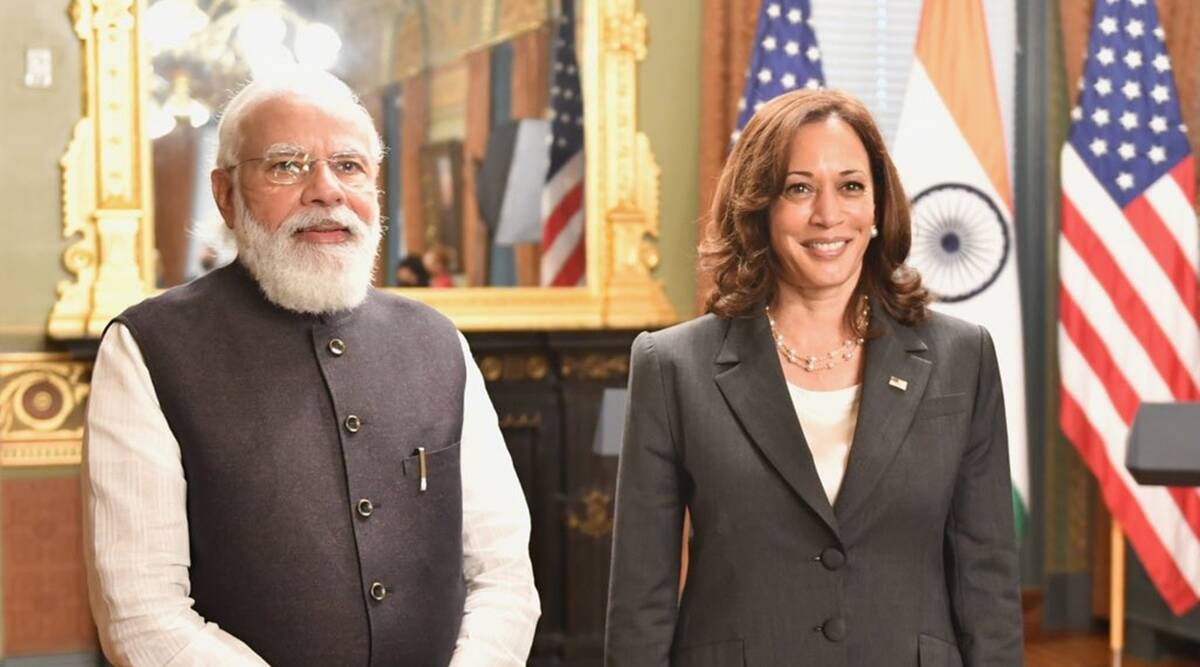 PM Narendra Modi and VP Kamala discuss Afghanistan and present the Covid situation
On Thursday, PM Modi and VP Kamala Harris met in Washington DC. The leaders exchanged their views on current global advances, which included Afghanistan, and confirmed their commitment towards an unrestricted, open as well as comprehensive Indo-Pacific region.
Both the leaders also had a conversation over the Covid-19 situation in their particular countries, which included the ongoing efforts to control the pandemic via advanced vaccination efforts and further ensured the supply of therapeutics, medicines, as well as healthcare equipment.
PM Narendra Modi extends an invitation to VP Harris to visit India
Ahead of their bilateral level meeting, Narendra Modi praised Kamala Harris for becoming the first-ever female vice-president of the United States. He also said that Harris's election was an 'essential and historic event'. Prime Minister Modi also extended an invitation to VP Harris to visit India.
PM Narendra Modi thanked the US for offering help during the second wave of COVID-19
PM Modi thanked the government of the US for offering help to India during the lethal second wave of COVID-19.
'I express my gratitude to the United States for offering help to India when India was facing the deadliest second wave of coronavirus.' PM Modi said this in a joint statement with VP Harris in Washington DC.
PM Modi further said that both the countries are natural partners and share the same values as well as geographical interests. Narendra Modi also noted that the coordination, as well as support, was increasing between Indian and the US.