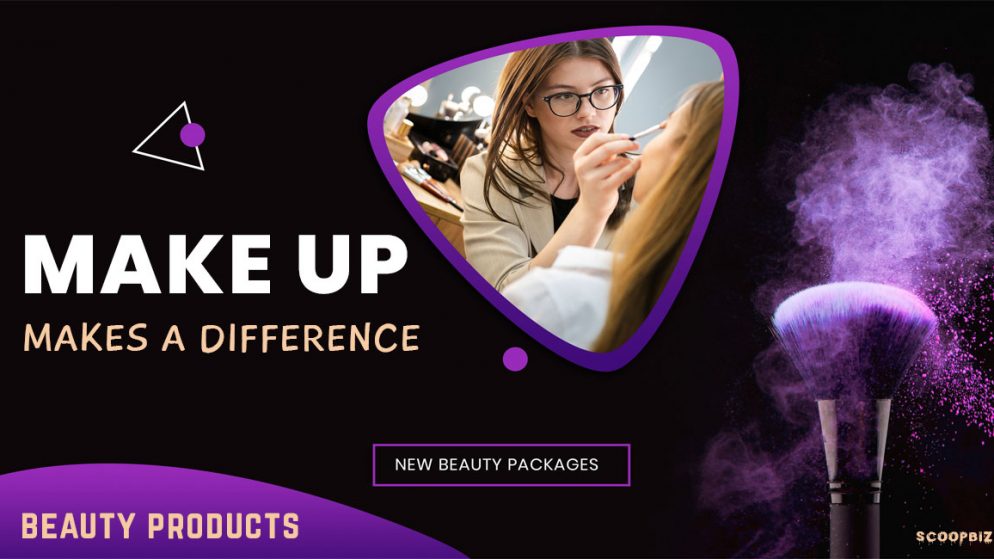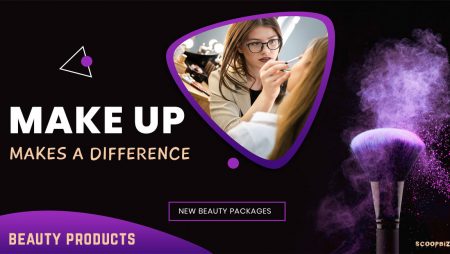 Our content is reader-supported. If you click on our links, we may earn a commission.
The previous few years have seen a tremendous advancement in the beauty sector. It's one of the most lucrative businesses to enter since there are so many well-known beauty firms and artists throughout the globe. To better satisfy beauty enthusiasts, a lot of young entrepreneurs and makeup artists are always attempting to develop their flagship beauty companies. The day when makeup artists remained behind the scenes is long gone. They are now taking the initiative to develop their own brand, platform, or social media page in an effort to dominate the conversation. In reality, a lot of large businesses and investors have begun to invest in prominent makeup artists, influencers, and beauticians that are actively following their dreams professionally. By doing this, both investors and makeup artists may benefit financially while also bettering the community.
The cosmetics business is now valued at $523 billion, and several well-known makeup artists from across the globe have made it into the coveted Time 100 List. Pat McGrath, a former beauty artist who is now a successful businesswoman, was recently included as one of the Time 100 List's makeup artists. Pat McGrath Labs is the name of her own brand.
Know About Pat McGrath
Queen Elizabeth II bestows the title of British Dame to Pat McGrath, the first cosmetics artist in history. She has a renowned beauty and cosmetics company and is a skilled makeup artist. She has contributed to several editorials, cover photos, movies, and fashion presentations. She is one of the most important figures in the fashion and cosmetics industries. She has worked with some of the top brands in the business, such as Marc Jacobs, Prada, John Galliano, Alexander McQueen, etc.
She was born in London in 1970. However, she began her career as a makeup artist in 1980. In the years between 1990 and 2000, she gained notoriety for the avant-garde makeup looks she designed for John Galliano's Dior couture presentations. She gained a lot of notoriety at that time for her original makeup styles, innovative beauty concepts, etc.
Her successful introduction of her own beauty business, Pat McGrath Labs, which provides the greatest makeup and cosmetics advice, products, and services, in 2015 was her largest career accomplishment. Within a three-year period, the brand rose to prominence in the market and posed a threat to competing products. It was valued at $1 billion in 2018 and has since become quite popular.
She has won several honours and distinctions for her work in the field, including the Damewood title bestowed upon her by Queen Elizabeth II, the Isabella Blow Award for Fashion Creator, the Founder's Award at the 2017 CFDA Fashion Awards, etc.
Overview of Pat McGrath Labs
The focus of the company is on high-performance cosmetics and makeup that Pat McGrath has solely created. Since its debut, the company has collaborated on a number of global projects with several luxury labels, including Prada, Versace, Valentino, Chrome Hearts, Star Wars, Supreme New York, etc. The company has also surpassed its previous sales records and is now Selfridges' top-selling beauty brand ever.
The company's first item, GOLD 001, broke sales records in 2015 and was quickly out of stock. Since then, the company has been introducing an alluring and addicting line of cosmetics that would leave everyone in awe.
Brand Offerings
On the website, the company provides 5 categories in total, including:
The company offers fresh selections here, including
The most romantic and opulent cosmetics line ever created is Pat McGrath Labs X BRIDGERTON, which was inspired by the wildly popular Bridgerton web series on Netflix.
For cosmetics lovers and other beauty experts, the Celestial Odessey collection is a beautiful collection of exceptional creativity.
The Divine Blush set includes Pat's 9 indispensable colours for the lips, cheeks, and eyes.
A wide variety of exotic lip cosmetic items, such as matte lipsticks, lip balms, lip gloss, lip pencils, lip minis, lip kits, and crème lipsticks, are available here.
A wide variety of eye cosmetic items, such as eyeshadows, eyeliners, mascaras, eye kits, etc., are available here.
An important selection of facial care items, such as foundation, concealer, primer, powder, blush, brushes, face kits, highlighter, etc., may be found in this department.
Check out the extensive selection, which includes the Divine Rose line, the Skin Fetish collection, clothing, face masks, etc., if you'd want to get your hands on some special merchandiser presents from Pat McGrath.
Offers and Sales
The company's website features a special area called Xclusive Offers where visitors can learn about a variety of current promotions, specials, and discounts. The company is now giving away several of its items. Some of these items include lip fetish balm, Luxetrance Lipstick, eye shadow palettes, eye shadow, and eye shadow.
You may also take advantage of a unique programme called "Refer a Friend" to get generous discounts and deals.
Why Should You Pick Pat McGrath Labs?
The company is well-known for offering a variety of makeup kits, cosmetics, and other beauty goods that may make you look good without much work.
The brand's creator is a well-known makeup artist in the field and doesn't need an introduction. She has received several honours and prizes that validate her efforts and abilities.
The brand's creator created it out of her preoccupation with and love for fashion and beauty to provide clients something unique and special to boost their beauty quotient.
All of the brand's customers have access to return and exchange policies.