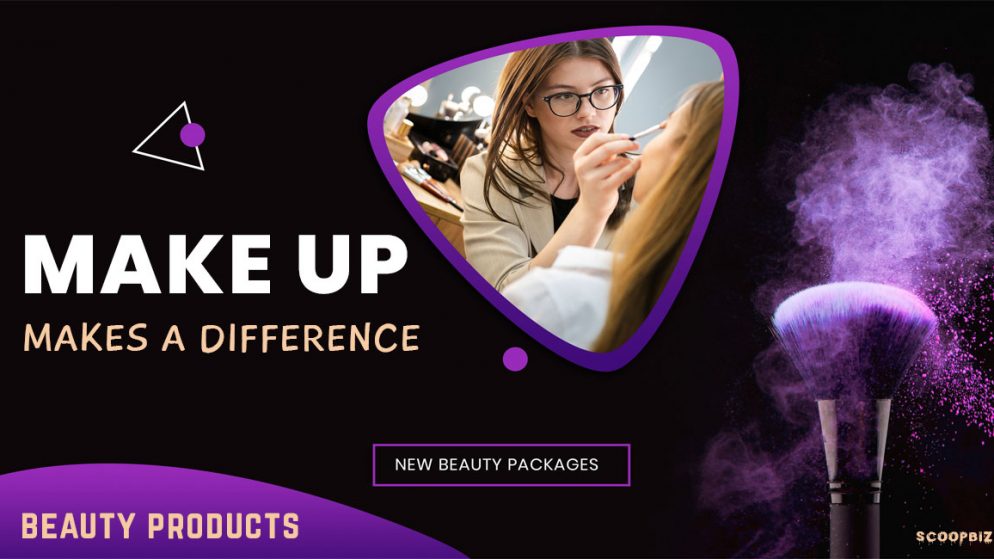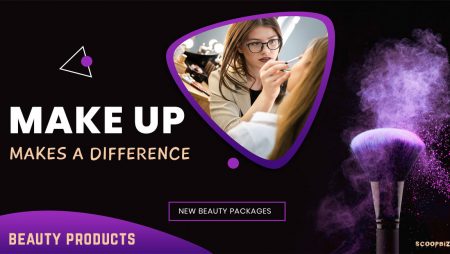 The beauty industry has taken a giant leap in the last couple of years. With so many leading makeup artists and brands all across the world, it's one of the profitable industries to dive into. Many young entrepreneurs and makeup artists are consistently working on launching their flagship beauty brands to serve beauty connoisseurs better than before. Gone are the days when makeup artists used to stay behind the scenes. Now they are coming in front to launch their own brand, channel, or social media page to grab all the attention. In fact, many big companies and investors have started investing in big makeup artists, influencers, and beauticians who are professionally pursuing their dream. In this way, investors and makeup artists both can earn profits and serve the community in a better way.
Currently, the beauty industry's values at around $523 billion, and many prominent makeup artists all over the world have made it to the prestigious Time 100 List. One of the recently inducted makeup artists to the Time 100 List is Pat McGrath who is now a successful entrepreneur. She has her own brand named Pat McGrath Labs.
About Pat McGrath
Pat McGrath is the first makeup artist in the world who is honored with the title of British Dame by Queen Elizabeth II. She is a successful makeup artist and runs a leading makeup and cosmetics brand. She has been working for various fashion shows, editorials, cover shoots, movies, etc. She is one of the most influential people in the world of fashion and beauty. She worked for some of the leading names in the industry, including Alexander McQueen, John Galliano, Prada, Marc Jacobs, etc.
She was born in 1970 in London. However, her journey as a makeup artist started in 1980. She came to fame for her avant-garde makeup looks created for John Galliano's Dior couture shows in between 1990 and 2000. During that particular period, she got a lot of fame for her unique makeup looks, experimental beauty ideas, etc.
However, the biggest achievement of her life came in 2015 when she successfully launched her own beauty brand, Pat McGrath Labs to offer the best makeup and cosmetics tips, products, and services. Within a span of 3 years, the brand became one of the leaders in the industry and a threat to other existing brands. In 2018, it was valued at $1 billion and has been making a rage to date.
She has received many awards and accolades in the industry, including the Damewood title given by Queen Elizabeth II, the Isabella Blow Award for Fashion Creator, the Founder's Award at the CFDA Fashion Awards 2017, etc.
About Pat McGrath Labs
The brand is all about high-performance makeup products and cosmetics exclusively designed and culminated by Pat McGrath. Since it's launch, the brand has been launching multiple international collaborations with many designer brands, including Prada, Versace, Valentino, Chrome Hearts, Star Wars, Supreme New York, etc. The brand has also broken its sales record and has become the biggest selling beauty brand in Selfridges history.
The brand's debut product named GOLD 001 instantly went out of stock and registered record-breaking sales in 2015. Since then, the brand has been launching an eye-catching and addictive range of cosmetics to make anyone go weak in the knees.
Brand Offerings
The brand broadly offers 5 categories on the website, including:
Here, the brand brings brand new collections, including
Pat McGrath Labs X BRIDGERTON: It is the most romantic and luxurious beauty collection inspired by the super hit web show on Netflix, Bridgerton.
Celestial Odessey collection: it is an exquisite artistry beauty collection to uplift the glam quotient for makeup enthusiasts and beauty connoisseurs
Divine Blush collection: The collection features the 9 essential pigments of Pat for eyes, face, and lips.
Here, one can find out an exotic range of lip makeup products, including matte lipsticks, lip balms, lip gloss, lip pencil, lip minis, lip kits, crème lipsticks, etc.
Here, one can find out a versatile range of eye makeup products, including eyeshadows, eyeliners, mascaras, eye kits, etc.
In this section, one can find out an essential range of face products, including foundation, concealer, primer, powder, blush, brushes face kits, highlighter, etc.
If you love to have your hands on some exclusive merchandiser gifts by Pat McGrath then check out the wide range, including Divine Rose collection, Skin Fetish collection, apparel, face masks, etc.
Offers and Sales
The brand has an exclusive section called Xclusive Offers where customers can find out a wide range of ongoing offers, discounts, sales, etc. Currently, the brand is offering some products after special discounts. Some of these products are Eye Shadow Palette, Eye Shadow, Luxetrance Lipstick, lip fetish balm, etc.
There is also a special promotion going on, Refer a Friend to avail handsome discounts and offers.
Why Choose Pat McGrath Labs?
The brand is known for a wide range of makeup kits, cosmetics, and beauty products that can put you in a limelight without making much effort.
The founder of the brand is already a renowned makeup artist in the industry who doesn't need an introduction. She has won many accolades and awards that justify her work and skills.
The founder's obsession and passion for beauty and fashion made her launch the brand to give customers something different and exclusive to uplift their beauty quotient.
The brand does offer returns and exchange facilities to all it's customers.