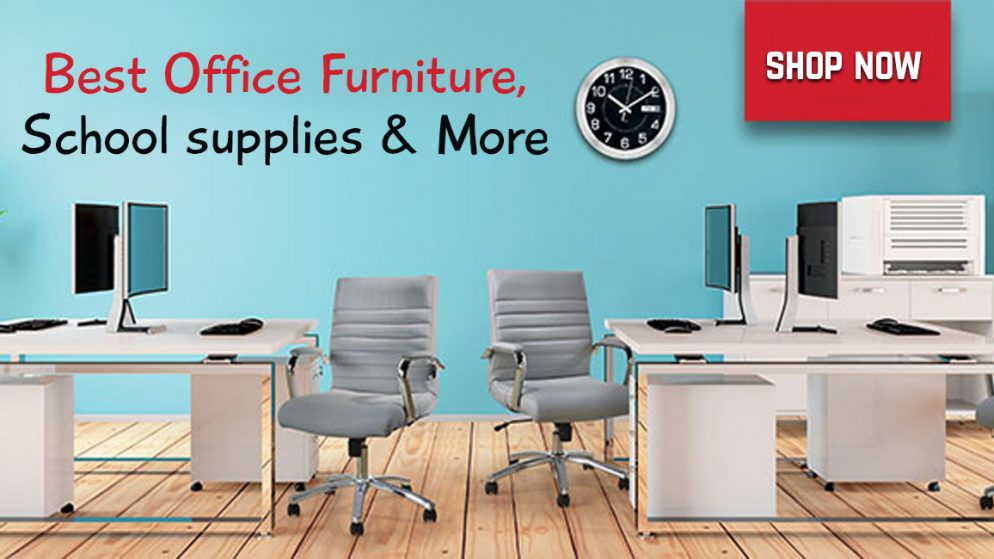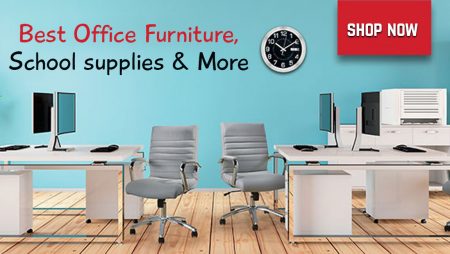 Modern companies keep on evolving with each passing day. There has been a sudden jump in the startups and new companies across all industries in the recent past. With so many contemporary official spaces, including co-working spaces, modular office rooms packed with stylish furniture, designs, and décor, the official standards are going higher and higher. No matter how lavish an office is, without essential office supplies, it looks incomplete. Be it a pen, paper, folders, printing cartridge, markers, notepads, duster, files, or any other essential office supplies, every office requires them on a daily basis to run properly without facing any interruptions. With changing times, there are many more additions in the office supplies that help offices to run their day-to-day operations and functions easily. In the last couple of years, the work-from-home has further accelerated the usage of office supplies tenfold. Employers, as well as employees, have been buying office supplies products to amplify their productivity and comfort right from their cozy rooms.
To fulfill the growing requirement of office supplies for offices in the world, there are many leading office supplies manufacturers and companies. One of the reputed names is Office Depot.
About Office Depot
Office Depot is one of the leading and largest office supplies companies in the world that takes care of all office essentials, business products, office furniture, official equipment, and many more. It was started in 1986 with a vision to offer the best and versatile range of office supplies to all the offices. The brand opened it's first retail store in Fort Lauderdale, Florida. Slowly and gradually, the brand started expanding it's wings to other states and countries. Currently, the brand has over 1100 stores all across the world along with the online store.
Over the years, the brand has evolved a lot. Now, it's not only offering essential office supplies items, but also business services, digital office technology solutions, and many more products for all types of firms, including small, medium, and big enterprises.
The brand has a B2B distribution system through it's 1100 stores all across the world, a big online store, and various supply chain facilities to cater to the customers round the clock. The company also has a dedicated big team of sales, technology, and customer support professionals to offer the best delivery, operational, and after-sales services.
Brand offerings
Office Depot largely deals in essential office supplies, office technology solutions, business services, technology services, furniture services, etc. The brand offers them under the following categories:
Products
In this category, the company offers essential office supplies related to:
Art & crafting
Bags & luggage
Basic supplies
Binder & accessories
Business forms and bookkeeping
Calendars and planners
Desk accessories
Drafting
Filing and folders
Gift certificates
Ink and toner
Pens and pencils
Storage items
Tape and adhesives
Retail store supplies
Mailing, packing, and shipping
Labels and label makers
Sticky notes and flags
Services
Under this category, the brand offers a versatile range of business services, including:
Tech services: Here, one can get Microsoft IT solutions, device and gadgets, service desk, IT asset disposition, and onsite services.
Co-working spaces: The company also offers multiple coworking spaces in California, Colorado, Florida, Minnesota, Texas, Oregon, and Illinois.
Business services: Here the brand offers a variety of design services, pack and ship services, print and copy, marketing materials, etc.
Furniture services: Here, the brand offers a variety of furniture products and services, including dedicated advisors aka FRAMs, design and planning service, assembly, and installation. The brand offers furniture from high-quality brands to make your office look modular and smart.
Deals
Under this section, the brand offers mouth-watering deals, coupons, reward offers, deals of the day, clearance offers, and much more seasonal/festive offers to bring a big smile to customers' faces.
Offers & Discounts
Office Depot.com keeps running an enticing range of offers and discounts every day. However, currently, the offers and discounts that you can avail of are:
Free next-day business shipping on all orders of $45
Free store and curbside pickups in 20 minutes
15% off on all cleaning, office, and school supplies
Free personal humidifier on an order of $125 or more.
Free wireless speaker with the microphone on an order of $125. It's an online exclusive offer.
Flat 50% off on Brother stamps
25% off on all types of photos products
30% off on shredded products
There is a special Clearance sale where one can find out steep discounts on amazing office supplies and technology products.
Deal of the Day offer wherein customers can grab amazing deals on a daily basis.
Why Choose OfficeDepot.com?
In the present times, Office Depot.com has become much more relevant than before. Knowing the work-from-home culture in many leading companies in the world, Office Depot.com offers a wide range of office supplies items, workplace technology services, tech services, school supplies items, office furniture, and many more workplace products and services right from the comfort of one's room. The best part is that one doesn't need to make an effort to go out.
On top of that, the brand offers an exciting range of deals, offers, discounts on various office supplies products, categories, and services on a daily basis to make it even better for professionals. Hence, Office Depot.com is nothing short of a boon for professionals and office owners all across the world.