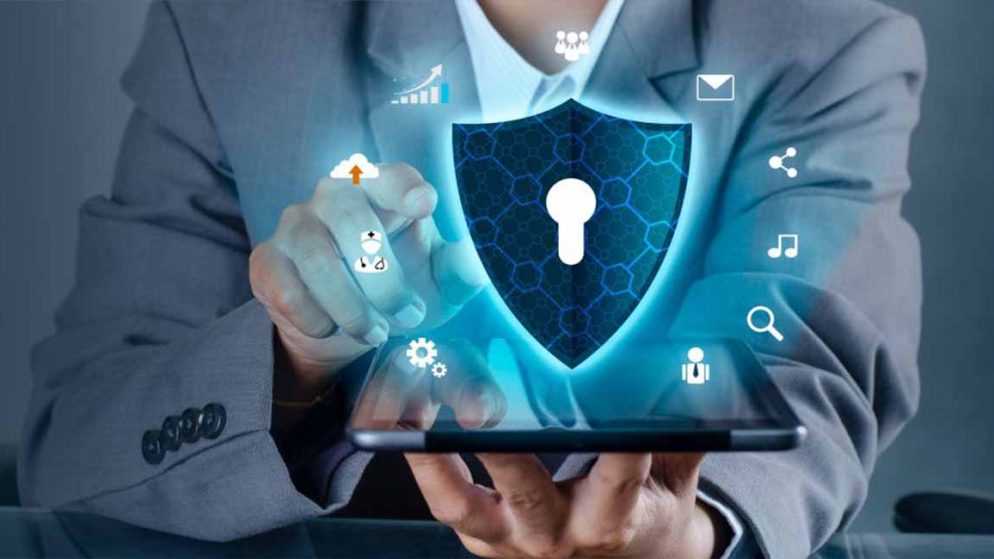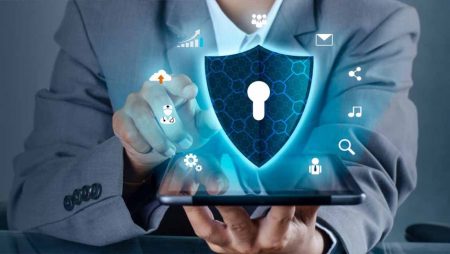 Our content is reader-supported. If you click on our links, we may earn a commission.
Norton Review: Quick Expert Summary
Norton 360 is my favorite antivirus in 2022 — it's got a powerful anti-malware engine, a wide range of internet security tools, an intuitive online dashboard, and good customer support, all for a better price than most competitors.
Norton's anti-malware engine uses machine learning, advanced heuristics, and a consistently updated malware directory to identify malware — from viruses and trojans to advanced malware like ransomware and cryptojackers. During my testing, Norton's full scan and real-time protection were both able to detect every single malware file I tried to download, with minimal system slowdown and no false positives.
Norton also has:
Firewall.
Web protection.
Anti-phishing protection.
VPN (virtual private network).
Password manager.
Parental controls.
Device optimization.
Cloud backup.
Webcam protection (Windows only).
Identity theft protection (US only).
Norton is very good, but it isn't perfect. Norton's desktop app is a little clunky, and its mobile protections are split across several separate apps, which is pretty annoying. And while Norton's VPN offers excellent security features like a no-logs policy, 256-bit AES encryption, and a good network of servers worldwide, it doesn't work with all streaming services and it doesn't allow torrenting. That said, Norton's VPN is still among the best antivirus-bundled VPNs on the market.
While I do have some complaints, I still think Norton 360 provides an excellent value. I'm impressed by how many well-built features each package includes. Most competitors offer some extra features along with their basic anti-malware scanner, but almost all of Norton 360's security tools would be worth buying on their own. Plus, Norton comes with a 60-day money-back guarantee — plenty of time to test it and see if it's the right antivirus for you.

Norton 360 Full Review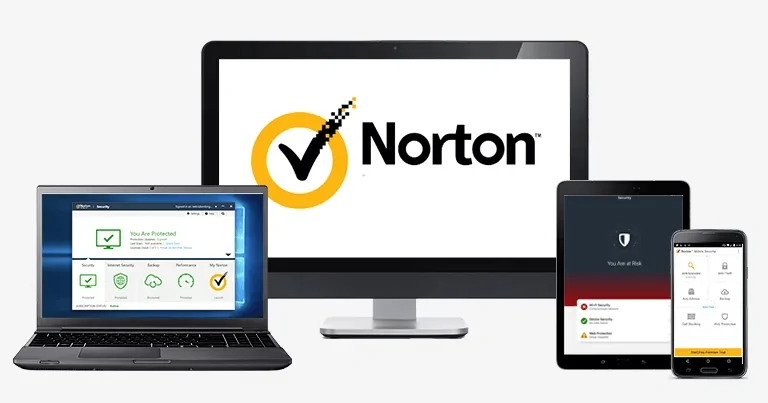 Norton 360 has a lot more extra features than most competing antiviruses.
Even on the cheapest plan, in addition to a top-notch anti-malware engine, you also get a firewall, anti-phishing protection, a password manager, 2 GB of cloud storage, and 100% Virus Protection, which means Norton will refund your money if it can't remove a virus.
Upgrading to Norton's best-value plan, Norton 360 Deluxe, additionally brings you webcam protection, a VPN with no data limitations, dark web monitoring, parental controls (including the School Time feature that lets you limit your child's internet usage during school hours), a privacy monitor, and up to 50 GB cloud storage. US users can also get access to Norton's comprehensive identity theft protections as part of the Norton LifeLock plans.
All of Norton's packages are priced similarly to competing products like Bitdefender, McAfee, and TotalAV — but Norton also offers a generous 60-day money-back guarantee with all of its plans.
Norton Security Features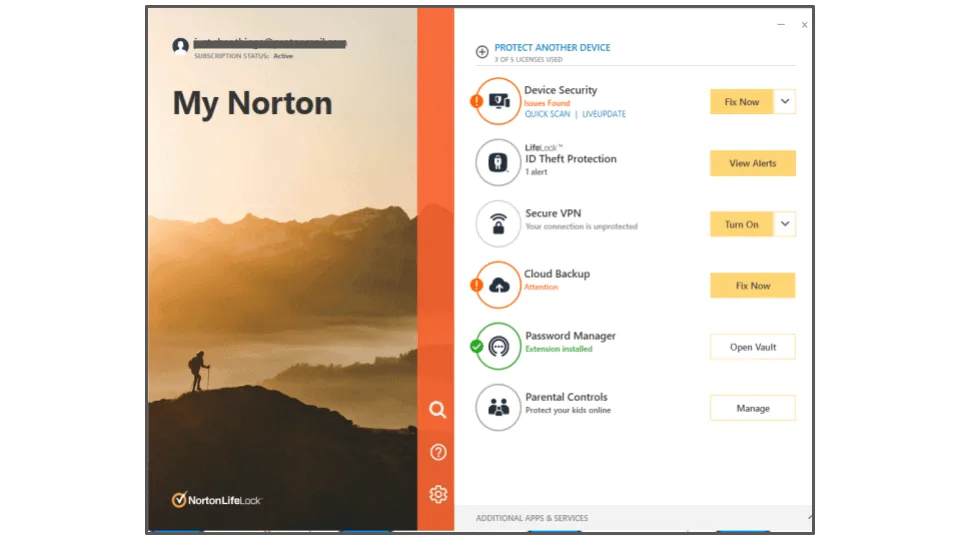 Anti-Malware Engine
Norton uses a massive malware directory as well as heuristic analysis and machine learning to detect malware and provide an excellent level of virus protection. It offers a variety of virus scanning options plus real-time protection to keep malware from Windows, Mac, Android, and iOS devices.
For my testing, I downloaded a database of nearly 1,000 malware files, including viruses, exploits, worms, trojans, backdoors, keyloggers, rootkits, zero-day attacks, ransomware, spyware, cryptojackers, and PUPs (potentially unwanted programs).
Norton caught 100% of the malware files on my disk with a full system scan — there are only a handful of competitors that can boast a similar malware detection rate (like Bitdefender).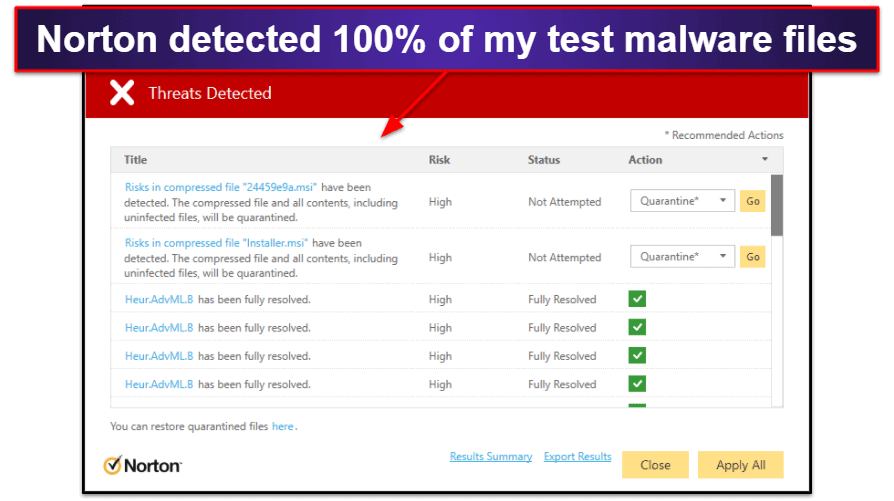 Norton's real-time protection is equally impressive. After testing Norton's full scan, I turned on the real-time protection and tried to download the same 997-file malware database in the form of plain files, zipped files, and even encrypted files. Norton blocked all of the plain files before my computer could even begin downloading them, and it blocked all of my zipped and encrypted malware files the moment I attempted to unzip and decrypt them.
Norton's full disk scan took about 40 minutes on my PC, which is as fast as most other top competitors. Norton also offers a variety of other scan options, such as:
Quick scan — Scans areas where malware is most commonly found, such as temporary files, running processes, and system files.
Custom scan — Scans specified folders and disk locations.
Norton insight — Flags suspicious files that you should perform a custom scan on.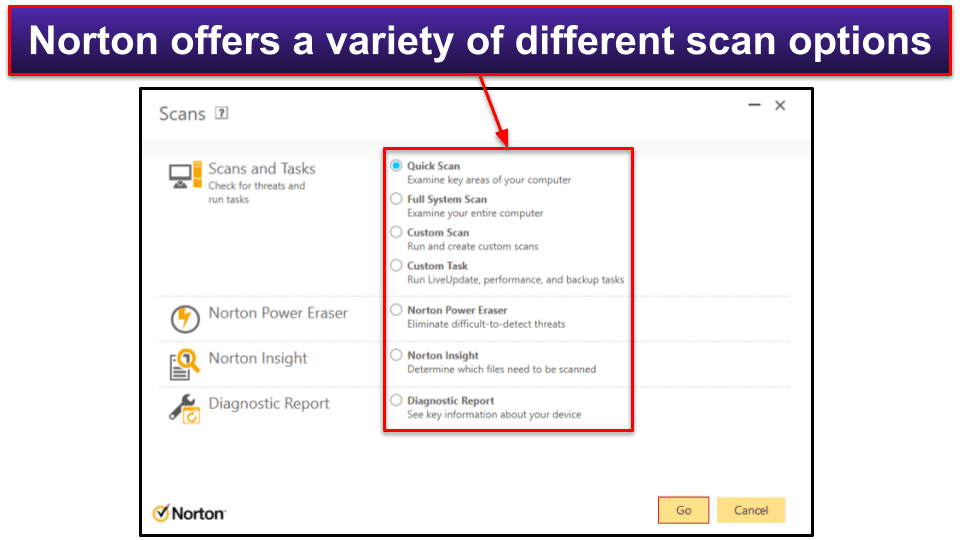 Norton makes it really easy to schedule all of its virus scans — I scheduled Norton to run a full scan from 3-5am every morning, but you can also schedule weekly or monthly scans.
One thing I really like about Norton is that it's designed to automatically detect when your apps are in full screen mode — Norton won't give you any notifications or initiate any scans (including scheduled scans) while you're playing games, watching movies, or using any other full screen app. Gamers will appreciate that Norton automatically suspends notifications and scans in full screen mode (Norton ranks among the best antiviruses for gaming).
Overall, Norton's malware scanner is excellent — the full system scan detected all of my test malware without slowing down my PC, and the real-time protection blocked all of the malware samples I tried downloading. I also like that Norton offers several scanning options, including a quick and custom scan, and I found it very easy to schedule scans.
Smart Firewall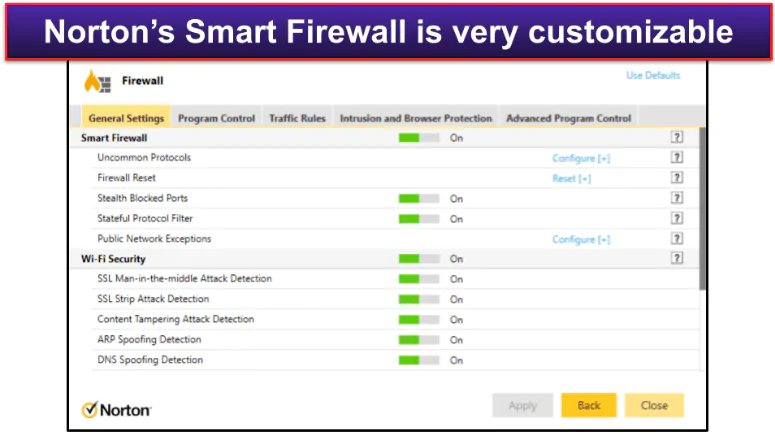 Norton includes a Smart Firewall that offers significant improvements over built-in firewalls from Windows and macOS. In my exploit testing, Norton detected every single network intrusion, including a few instances that my Windows firewall failed to block.
Norton's firewall provides ARP and DNS spoofing protection, SSL man-in-the-middle attack detection, port access detection, and a ton of customization options for advanced users.
You can set access rules for every single program on your PC, as well as traffic rules for all of Windows's built-in programs, like Network Discovery, File and Printer Sharing, and Remote Desktop Connection. However, most users will just want to let the firewall run on its defaults.
Additionally, Norton provides a list of 136 uncommon protocols — these protocols can be used by malware to communicate between devices on a network. Norton's firewall automatically monitors all of these protocols for suspicious activity, and notifies users if they should disable any of these protocols due to a network-based malware threat.
Overall, I really like Norton's Smart Firewall — it detected all of the network intrusions during my tests, and it offers an impressive range of customization options for advanced users.
Safe Web & Safe Search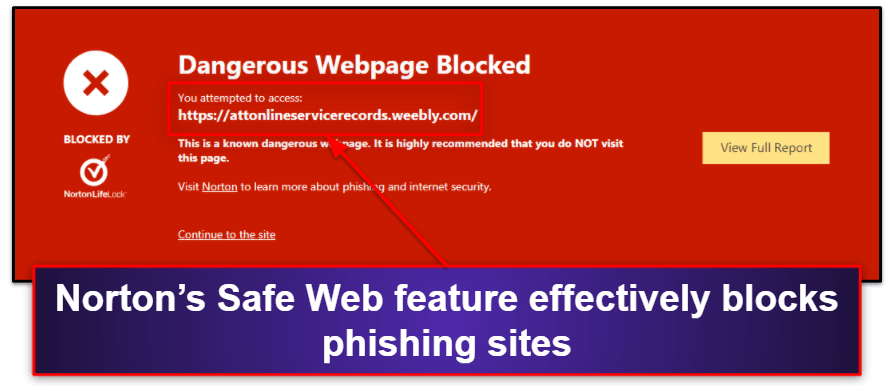 Norton's Safe Web browser extension (available for Chrome, Firefox, Safari, and Edge) provides protection against phishing sites, as well as community reviews for suspicious web pages, and an "Isolation Mode" for online banking. And Norton's Safe Search is a search engine that lets users know whether a website is safe or not.
The Safe Web browser extension provides really good anti-phishing protection — it detected almost all of the phishing sites in my testing, including sites that Chrome and top competitors like McAfee failed to detect.
Safe Web also has something called "Isolation Mode" for protecting users' financial information. When users navigate to a financial site, Safe Web will give you the option to put your browser into Isolation Mode, blocking all browser-based intrusions and making your browser window "read-only", so no harmful web scripts or malware can make changes or steal information from your screen. Hackers can sometimes steal user information by remotely recording your screen's financial information, so Safe Web's Isolation Mode makes it impossible for hackers to steal any of the information that's visible on your screen.
For my testing, I navigated to my PayPal account, and Safe Web offered to put my browser into Isolation Mode. When I accepted the request, my browser was completely cut off from the rest of my system — I couldn't copy text from my browser, screen capture, or even paste info into my browser.
Norton's Safe Search tool is a secure search engine that offers color-coded assessments of search results — green is safe, orange is potentially unsafe, and red is dangerous. Unfortunately, Safe Search isn't very good. During my tests, it falsely labeled numerous pirate websites as safe, and it offered grey "untested" notifications for most websites that are actually safe.
Overall, I wasn't too impressed with Norton's Safe Search — it isn't very accurate, labeling unsafe sites as safe and vice versa. However, Norton's Safe Web browser extension provides excellent anti-phishing protection and a secure sandboxed browser for financial transactions.
Secure VPN (Virtual Private Network)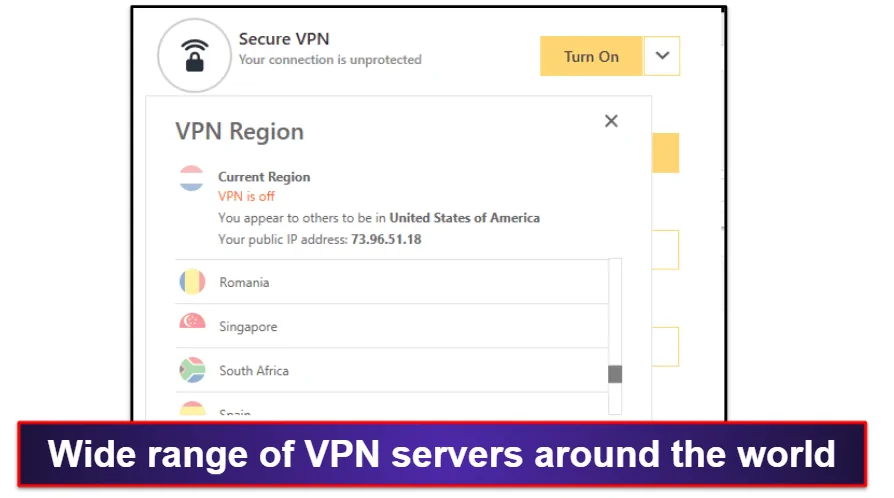 A lot of antiviruses include bundled VPNs, but I think Norton's VPN is one of the very best in 2022. One of the best things about it is that it has unlimited browsing data (even on the cheapest plan). Many other antivirus VPNs set a cap on your data, such as Bitdefender and Kaspersky. In addition, Norton Secure VPN provides industry-standard VPN security features like 256-bit AES encryption, a kill switch, and a no-logs policy, plus extras like Wi-Fi security, split-tunneling, an ad blocker, and Tor compatibility.
It also has 2,000+ servers in 30+ countries, which is about an average server network size for a VPN included with an antivirus package. However, it's nowhere near as big as a standalone VPN like ExpressVPN and CyberGhost VPN — both have servers in a whopping 90+ countries. That being said, Norton Secure VPN has servers based in 6 different continents, so most users can connect to a server close to them to get the fastest speeds.
However, Norton Secure VPN's connection speeds aren't the best. Since VPNs route your internet connection through another server (sometimes around the world) and encrypts all of your data, this process is always going to cause some slowdown, no matter which VPN you use. But because all VPNs handle these tasks differently, all VPNs have different speeds. In my tests, Norton's VPN wasn't nearly as fast as some antivirus competitors like TotalAV or Bitdefender, but it wasn't the slowest either.
This is my internet connection from my local network, without a VPN:

Then I ran the speed test with Norton's VPN connected to a local server in the US:

As you can see, my download speed was barely affected — with Norton's VPN on, I was still able to stream HD video and browse the web without any noticeable slowdown.
Here are my speeds connected to a server in the Netherlands from my home in the US:

While my download speeds remained the same as they were in the US, my ping increased, which caused websites to load in about 4 seconds. However, videos started right away.
There's also some bad news for users looking for a good streaming VPN — while I was able to access Netflix, BBC iPlayer, HBO Max, and Amazon Prime during my testing, Norton was unable to access Disney+ and Hulu. This is not the best, since most of the top VPNs these days (like ExpressVPN and CyberGhost VPN) can easily access all of the top streaming services (see the top VPNs for streaming here).
And another piece of bad news — Norton's VPN doesn't allow torrenting. The VPN disconnected the moment I opened up any torrent client. Again, this is not the best, since there are tons of capable torrenting VPNs out there.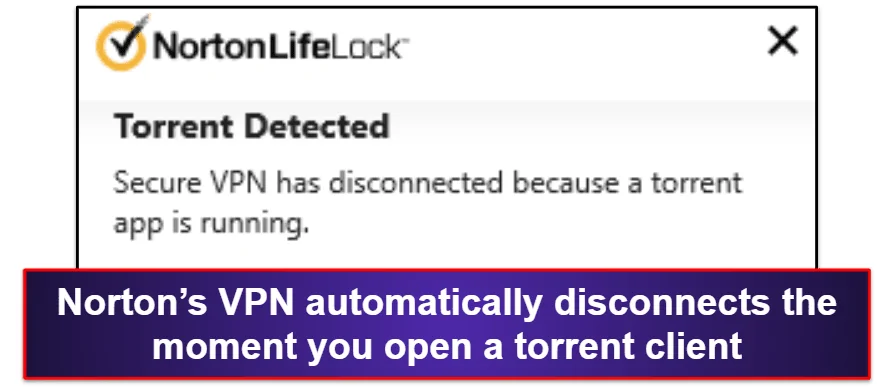 Norton bundles its VPN with the Standard, Deluxe, and LifeLock plans. The Standard plan allows you to connect 1 device, the Deluxe plan allows up to 5 connections, and the LifeLock plans allow unlimited connections. Norton's VPN is also available as a standalone purchase, and you can choose to cover 1, 5, or 10 devices — I think the 5-device subscription offers the best value.
Overall, while it may not be as good as standalone VPNs, Norton ranks as one of the best antiviruses with a VPN because it provides encrypted web access across a variety of servers around the globe along with the inclusion of a strict no-logs policy, an easy-to-use interface, a kill switch, and unlimited browsing data.
Password Manager
Norton's built-in password manager is surprisingly good — a lot of antiviruses include password managers that only provide basic password storage for a single device, without any of the additional features that make Norton's password manager special.
It may not be as comprehensive as standalone apps like 1Password or Dashlane, but it's simple, secure, and includes a few useful extra features.
Here's what's included in Norton's password manager:
Secure 256-bit AES encryption.
Unlimited password storage.
Synchronization across PCs, Macs, Androids, and iOS devices.
Browser extensions for Chrome, Firefox, Edge, and Safari.
Auto-save and auto-fill.
Password generator.
Password vault auditing.
After setting up my master password, Norton gave me the option to import my password vaults from Chrome, Firefox, Dashlane, LastPass, or 1Password.
After importing my passwords from LastPass, I navigated to my PayPal account — Norton automatically offered me a small icon in the login fields and filled my email address and password with a single click.
Norton surpasses other antivirus companies by also including vault auditing tools in its password manager. Norton's vault auditing tool shows which passwords are insecure, too simple, repeated, or too old — and it's automatically updated, so you can examine your login security each time you look at your password vault. The vault auditing tool has an "Autochange" feature which can automatically generate new passwords for some websites. However, Norton's Autochange is only compatible with a handful of popular sites. Dashlane's auto-change feature is much better — it works for a few hundred more sites than Norton's does.

Norton surpasses other antivirus companies by also including vault auditing tools in its password manager. Norton's vault auditing tool shows which passwords are insecure, too simple, repeated, or too old — and it's automatically updated, so you can examine your login security each time you look at your password vault. The vault auditing tool has an "Autochange" feature which can automatically generate new passwords for some websites. However, Norton's Autochange is only compatible with a handful of popular sites. Dashlane's auto-change feature is much better — it works for a few hundred more sites than Norton's does.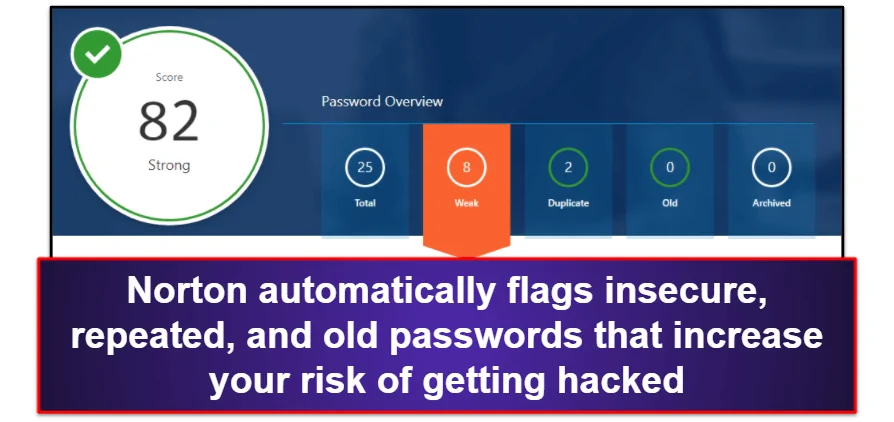 Norton's password manager includes a mobile login option, which allows users to log into their vault using their mobile device instead of their master password. I also like that Norton allows users to log into their mobile apps on iOS and Android devices using biometric login (like a fingerprint or face scan). However, third-party password managers like 1Password are also compatible with TOTP 2FA apps like Authy and USB tokens like YubiKey — I'd like to see Norton add TOTP and USB 2FA compatibility to its password manager.
Norton's password manager isn't perfect, though. The first problem I ran into is the fact that Norton doesn't include account recovery or emergency access — if you forget your master password, there's simply no way to log into your password vault. The only option Norton gives you is to destroy your vault and make a new one. Norton does let users create a password hint for their master password, but it's hard to make a good hint for a string of random numbers, letters, and symbols — which is what any good master password should include.
Some users may appreciate this lack of account recovery options — it makes it impossible for con artists to gain access to your vault — but I think most users would rather have email account recovery or emergency contact options like LastPass provides.
Norton's password manager isn't as robust as some standalone competitors, but it provides multi-device sync, a secure password generator, auto-saving for new passwords, auto-filling for saved passwords, mobile login, and vault health auditing — it ranked as the #1 antivirus with a password manager in 2022.
Parental Controls (Safe Family)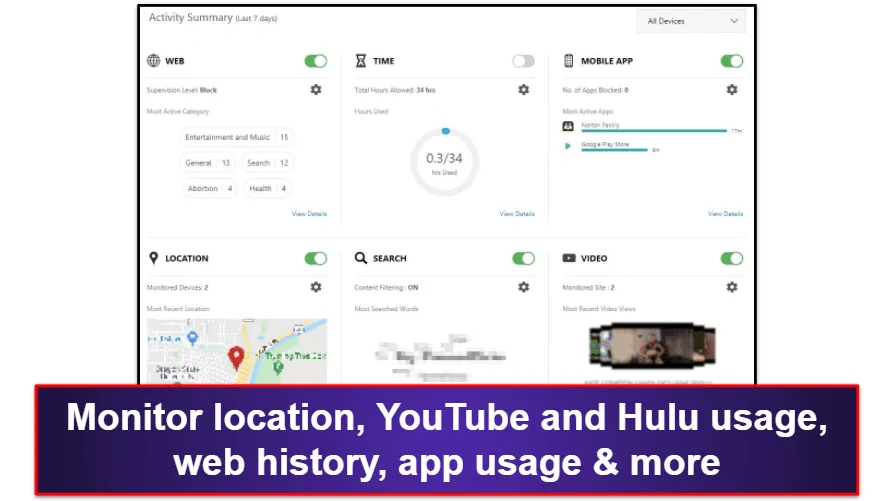 One of my favorite things about Norton's parent controls is that it allows you to monitor an unlimited number of devices. Other top parental control apps like Qustodio only let you monitor up to 15 devices — so Norton is an excellent choice for large families.
With Norton's parental controls, parents can:
Accurately filter inappropriate web and app content.
Block websites on desktop devices.
Monitor and block apps on Android devices.
Monitor YouTube activity and even watch a portion of each video.
Supervise searches on Google, Yahoo, Bing, and other search engines.
Set time limits and schedule usage for all devices.
Track location for mobile devices.
Receive activity reports.
Set emergency contacts.
I've tested a lot of parental control tools, looking for a decent balance of security and usability for my children. Most antivirus parental controls lack essential features that I expect from a top-notch app. For example, Trend Micro's parental controls filters websites and apps, lets you set time limits, and has social media protections, but you can't monitor your kid's activity on YouTube and there's no geofencing. Norton, on the other hand, has an impressive Location Supervision feature that allowed me to keep close and accurate tabs on my daughter's iPhone location at all times. Also, you can set up a zone that spans up to 2 miles, and Norton will tell you when your kid enters or leaves it.
When it comes to limiting which websites you will allow your kid to access, Norton's Web Supervision is excellent. It accurately blocked dozens of different sites during my tests — with the ability to block 45+ different categories, including "Cult", "Hate Speech", and even "Abortion". It automatically sets filters based on your child's age, but it also gives users the choice to toggle all of the parental controls separately. Plus, I love that my daughter can't use a VPN to bypass any of my blocks.
Norton Safe Family also offers a "School Time" mode, which only allows access to websites and apps that a parent deems to be important for their children's education — this is an extremely helpful feature for any kids that may be involved in virtual school.