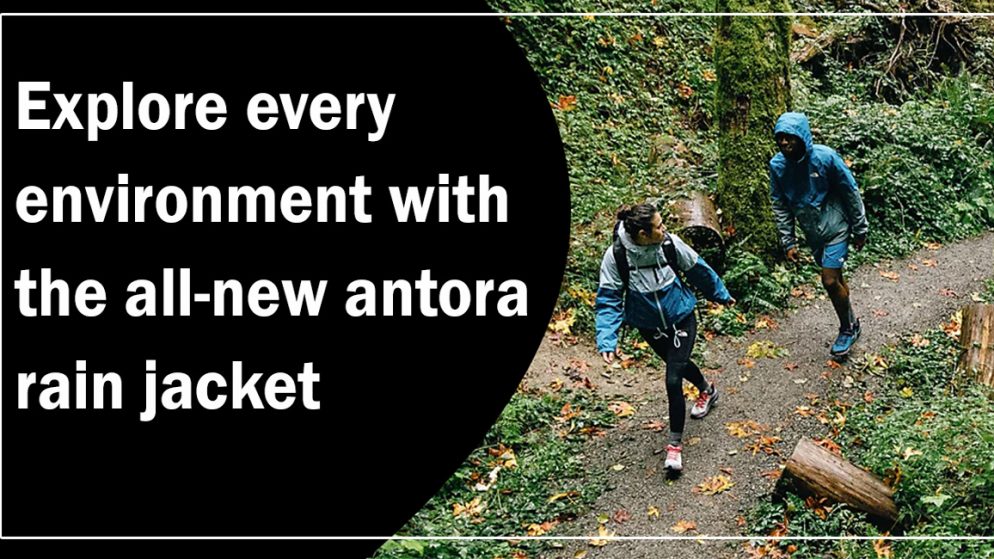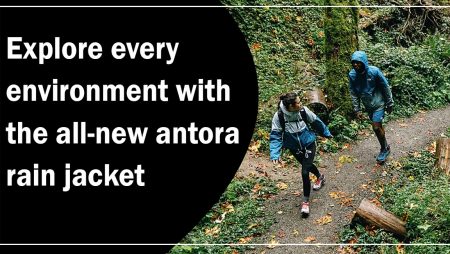 Our content is reader-supported. If you click on our links, we may earn a commission.
The North Face is a brand that is frequently connected with many types of outdoor equipment for mountaineers, marathon runners, and hikers. If you enjoy being outside, whether it be climbing in the mountains, strolling along a country trail, or hopping from a museum to a coffee shop in a new city, a North Face rain jacket is a must-have piece of apparel.
What Can You Expect From It's Rain Jackets?
In addition to superior design, The North Face's awareness of the double challenges faced by someone exerting themselves in the great outdoors accounts for its industry-leading position in rain gear. The key challenge is to avoid getting wet from the rain or snow while also allowing your perspiration a way to escape so you may keep dry, whether you are hiking down an easy trail or climbing the challenging face of a mountain.
Woven Material
An inherent property of a tightly woven fabric like cotton or nylon is its water resistance. Some water rolls off and doesn't get inside the material. But gradually, the moisture does penetrate the fibers, and that is when you begin to get wet. In light rain, a water-resistant fabric will keep you dry, and many affordable raincoats have that amount of water resistance.
Plastic
Plastic is completely waterproof since it cannot be penetrated by water. A plastic poncho will keep the rain out, but anyone who has tried to walk in one or worn one for any length of time quickly understands that you become just as hot and wet from your body heat as you do from the rain.
North Face Rain Jacket
To provide a one-way passage for water, The North Face Rain Jacket uses a membrane (like Gore-Tex and, in some circumstances, true Gore-Tex). The membrane is breathable because sweat can pass through it, but water remains outside (hence it is waterproof).
A rain jacket from North Face goes further. Your rain jacket will no longer provide the benefit of breathability if water leaves a film on it. A cloth that repels water, however, keeps the water from forming a film. Water beads up on water-repellent material and slides off the surface like rain on glass.
Organization of the Reviews
Three categories—North Face rain jackets for men and women, North Face rain jackets only for men, and North Face rain jackets for women—are covered in the reviews.
The reviews provide a summary of the top weather-related features as well as notes on additional characteristics that set this particular rain jacket model apart. If applicable, there is a "missing?" section that lists absent characteristics. The "must-haves" for the greatest NorthFace rain jacket varies from person to person. You may quickly determine from these lists whether any North Face rain jacket satisfies your criteria.
The Finest North Face Rain Jacket For Men And Women
Men's Resolve 2 Rain Jacket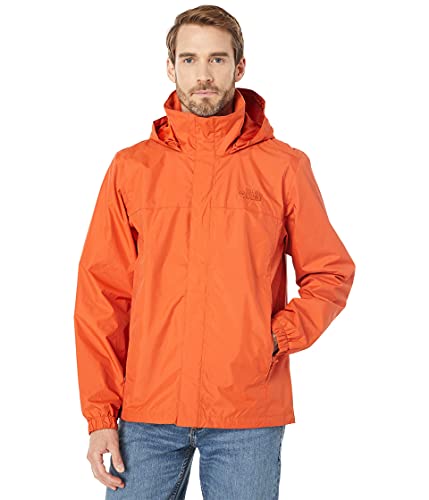 Women's Resolve 2 Rain Jacket
You may have a waterproof, windproof, and breathable rain shell by using the DryVentTM system, which also features DRW and sealed seams.
The hood has a drawstring adjustment, but aside from that, the structure is sturdy and maintains the rainy-day discomfort at a minimum by keeping the material off your face.
Gloves slide over wrist-cinching elastic cuffs with ease.
The storm flap's velcro seal shields the zipper from getting wet.
For improved weatherproofing, front zip with fabric can cover the mouth and chin.
Additional Features
When not in use, the hood tucks into the collar.
The jacket has ample room to be worn under a fleece or sweater.
Hand pockets with zippers for storing security.
Lightweight at slightly more than 1 lb.
a variety of sizes and colours.
20 times in the washing machine without losing windproofing.
Men's Venture 2 Rain Jacket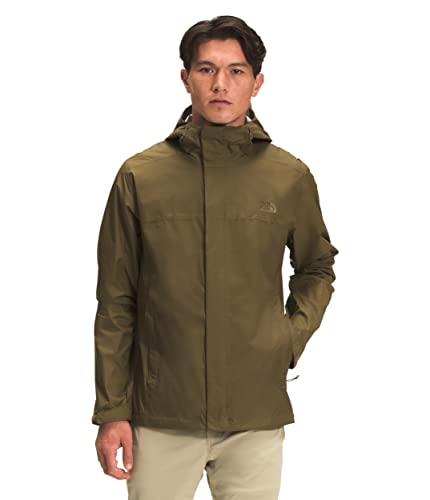 Women's Venture 2 Rain Jacket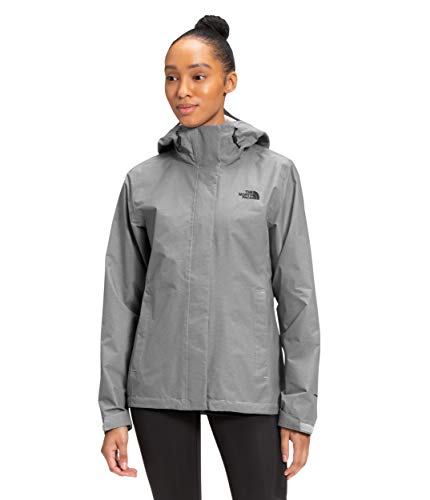 Best Features during rain
Dry VentTM is a 2.5-layer, breathable, waterproof, and windproof fabric.
drawstring-adjustable hood and waist.
complete zip closure and velcro-fastened storm flap.
cuffs with adjustment.
Additional Features
Underarm zipped vents provide additional ventilation when you are working out.
Zipped hand pockets that are lined and secure.
The jacket has a convenient clip so you can hang it on your bag and packs up into one of the hand pockets for simple storage and transportation.
Its relaxed fit enables you to wear it over layers.
The chin guard has a Microfleece patch for comfort.
Many different color options.
Light, weighing less than 1 lb.
Men's Allproof Stretch Jacket
Women's Allproof Stretch Jacket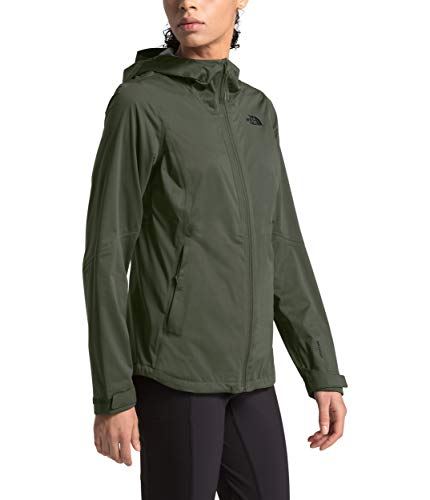 The Best Features For Rain in Men's and Women's Allproof Stretch Jackets
DryVent™ Stretch fabric shell with 2.5 layers that is waterproof, windproof, and breathable.
connected seams.
Velcro fastenings on the adjustable cuffs.
variable hood
Storm flap to keep water out of zipper.
Additional Features
hand pockets with zippers.
Additional ventilation provided by zipped vents under the arms.
3 oz. of weight is little (260 g).
As you move, soft, flexible material conforms to your body.
washable by machine.
Men's Arrowood Triclimate Jacket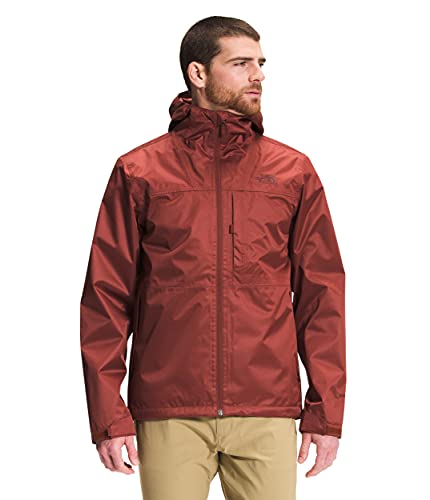 Women's Arrowood Triclimate Jacket
Best Rain Features
Waterproof, windproof, and breathable DryVentTM shell.
With an adjustable cuff and hem cord (velcro).
Additional Features
is compatible with various North Face liners and includes a heated fleece liner.
Safe chest pocket with a zipper.
two hand compartments with zippers
Each layer can be worn separately.
Final Thoughts
The North Face has been making tough outdoor apparel for more than 50 years. It establishes industry standards for offering premium weatherproofing jackets in fashionable designs that you might require in the worst weather. The comfort, cutting-edge technology, and attention to detail of North Face rain jackets keep you dry.