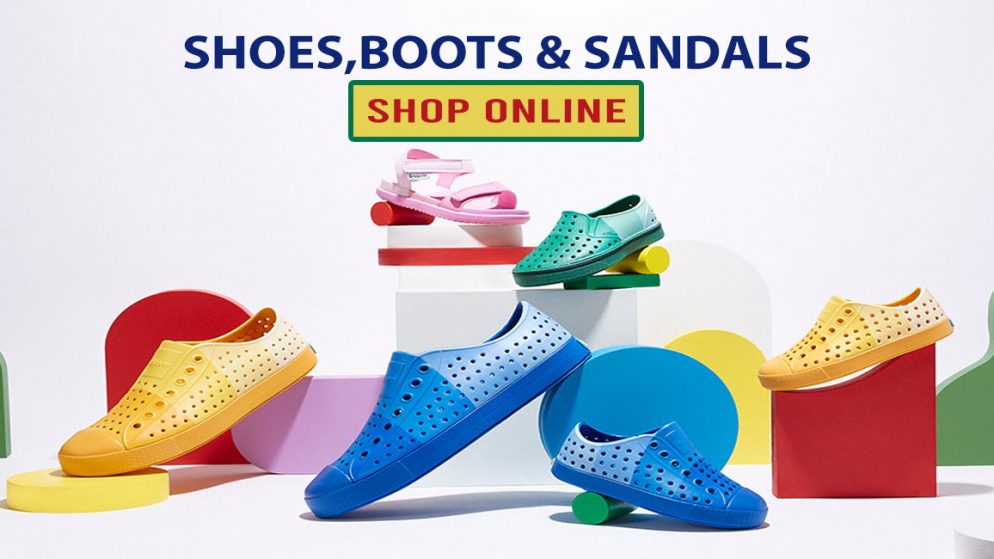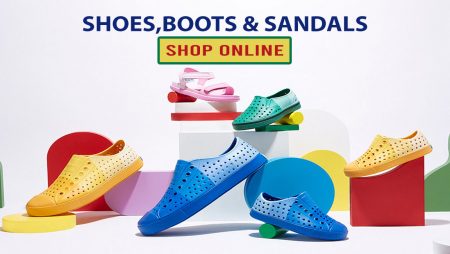 Our content is reader-supported. If you click on our links, we may earn a commission.
Brief About Native Shoes
The launch of Native Shoes in Vancouver occurred in 2009, in British Columbia. Damien van zyll de Jong, the creator of Native, wants to create an environmentally responsible shoe business. The brand's name was chosen with the idea that since everyone is a native of somewhere, everyone can wear Native anywhere in the world.
China and Vietnam are being used to manufacture the goods. They take delight in knowing that the working conditions in their factories are moral. There is no forced labour and regular pay and working hours for every pair of shoes. A Native Shoes review claims that the company is approved as vegan-friendly by PETA.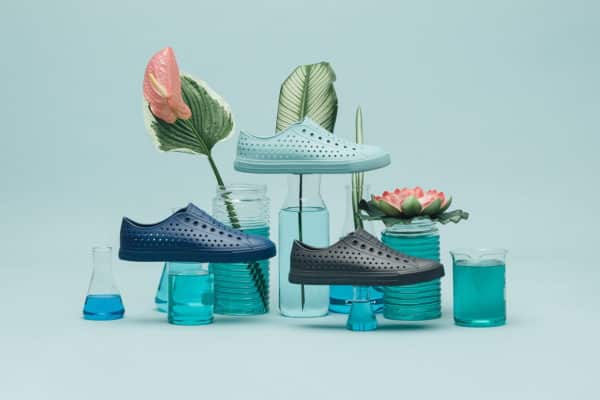 PROS
The company wants to lessen its global carbon footprint.
The footwear is odor-resistant, shock-absorbing, and lightweight.
The maintenance of Native Shoes is quite simple.
No potentially dangerous materials were used to make the sneakers.
Free ground shipping and returns to Canada
In more than 45 different countries, you may purchase them both online and offline.
CONS
The cost of international shipping varies by country and can be expensive.
Review of Native Shoes Womens
You won't have to pass up a style you like because most Native Shoes are made to fit both men and women. There is only one design in the women's category that is different from the men's, and it is called Audrey. It's the first of its type and was created exclusively with women in mind! The simple-to-put-on flat is made of one piece of EVA material in a single, solid colour that hugs the ankle.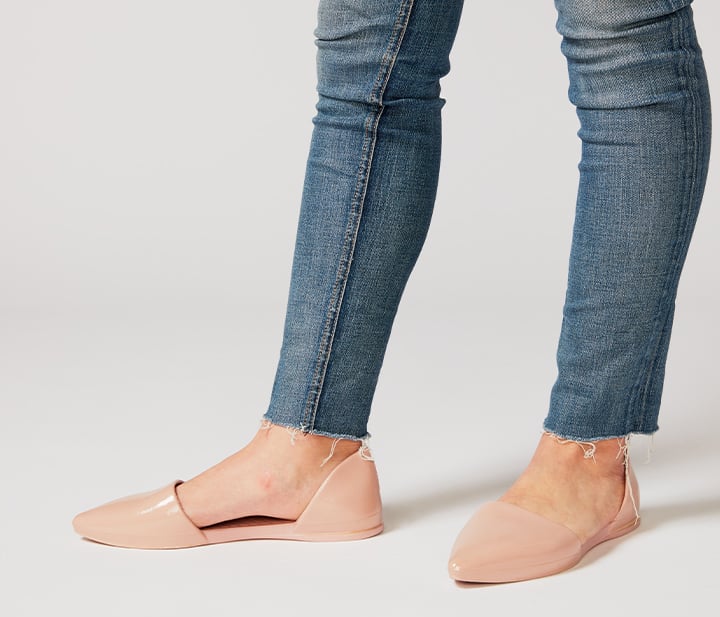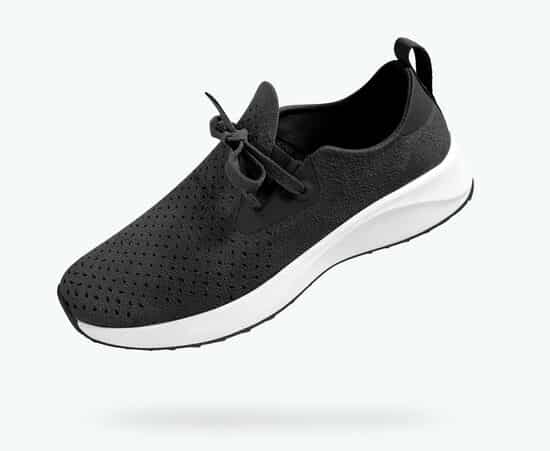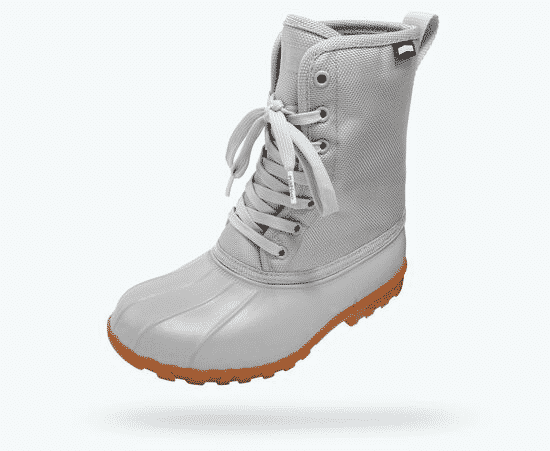 Native Shoes Mens Review
Men who are interested in Native Shoes won't have any trouble selecting a pair from the 33 alternatives that best fit them. You can choose from sneakers, boots, and sandals, just like women. The range of costs is $35 to $160.
Native's most popular design is the Jefferson style, but the Circle Block adds something a little new. The half circle on the side of the footwear is what makes this one stand out. With a splash of colour, the Jefferson still has the typical qualities that everyone enjoys, such shock absorption and odour resistance.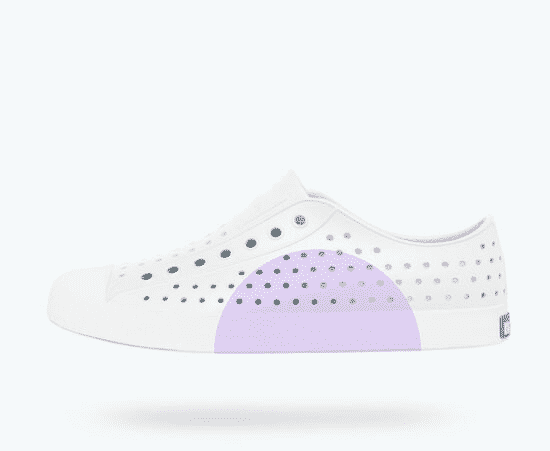 Native Shoes Kids Review
The same designs you adore are also available in a smaller size. Your children's favourite styles are available from Native Shoes, with costs ranging from $40 to $115. The colour options are one advantage children's shoes have over adult footwear. I guess kids are more fun! You may get the traditional Native Shoes Jefferson style in just about any finish you could imagine. Transparent, solid, ombre, metallic, bling, and iridescent are all available. Even your finicky young children can find something they enjoy.
Native Baby Shoes Review
Unlike you, babies may not have a say in what they wear. According to a Native Shoes review, the Chamonix Baby boots and Native Shoes Baby Jefferson are both gorgeous baby shoe options.
Put your new baby in the timeless Jefferson shoe to make your complete family match. In order to regulate body temperature and avoid chafing, the baby version is designed with a 3D stretch weave that is breathable.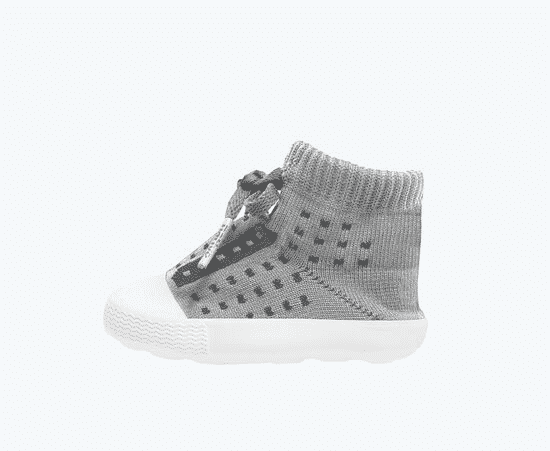 Customers Reviews
By this point in the Native Shoes review, hopefully, your doubts and apprehensions about ordering from them have subsided and you feel more comfortable doing so. The Jefferson model is one of Native Shoes' top sellers. It's simple to understand why people adore Native Shoes when you read the reviews that over 1300 buyers have left for it.
Native Shoes Sizing Guide
The general practice is to go up two sizes when translating women's size to men's.
Native Shoes offers a wide selection of shoes in sizes ranging from: Women's 5-12, Children's C4-J6 and Men's 3-13
Based on the style you select, shoe width varies.
Check out the Native Shoes sizing chart on their website if you're still not sure which size will fit you the best.
 Promotions and Discounts
A Native Shoes review uncovered methods to increase your savings on your purchase! For a limited time, you may get the second pair of adult sneakers for free when you buy two pairs. At checkout, the promotion will be applied. Online-only access is provided for this Native Shoes sale.
Where to Buy?
Retail
Yes! The head office of Native Shoes is in Vancouver, British Columbia, and the company is currently sold in over 45 different nations. Use the online store finder to locate a store close to you.
Online
Absolutely. Products from Native Shoes can be purchased on their main website. Additionally, their products are offered on various retail websites.
Amazon
Definitely. There are a few Native Shoes goods available on Amazon.com.
FAQs
Cleaning Native Shoes
Hand-washed with baking soda and mild soap
After washing with a soft brush or towel, let them air dry in a cool, shady place.
Never put your shoes in the dishwasher, dryer, or washing machine.
Policy for Shipping Native Shoes
On all orders, there is free ground shipping via Canada Post.
For $25 more, upgrade to express shipping.
Consult their website for information on the alternatives and fees for international orders.