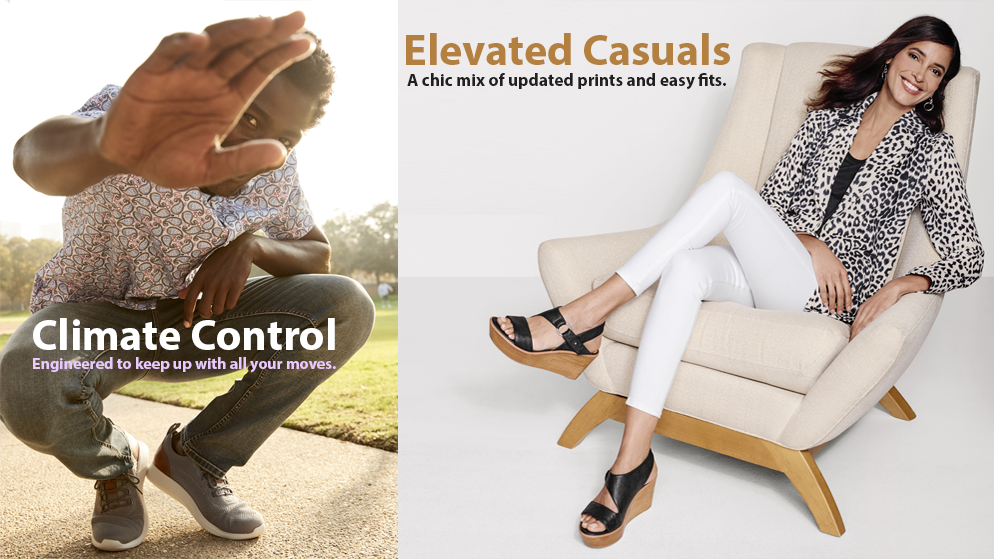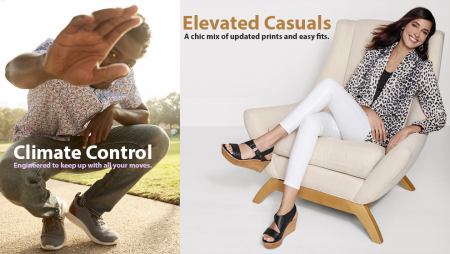 Our content is reader-supported. If you click on our links, we may earn a commission.
Know About Johnston & Murphy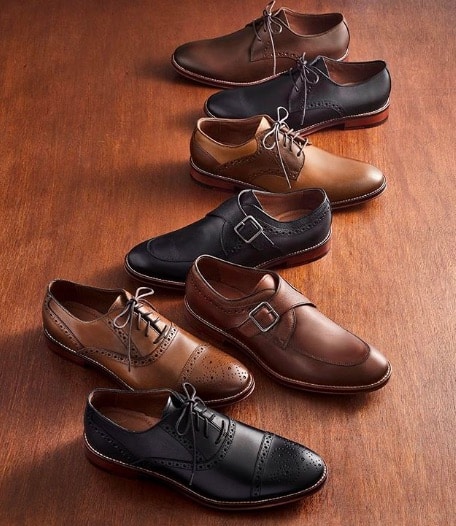 Johnson & Murphy has made beautiful shoes for more than a century; the company was founded in 1850. Johnston & Murphy is well-known among both distinguished officials and laypeople and has a fascinating history of dressing presidents and elite performers. Johnston & Murphy caters to both men and women with its international outlets and dedication to updating classics. You may use the information in our Johnston & Murphy shoe review to help you make an informed decision about your purchase.
Johnston & Murphy Overview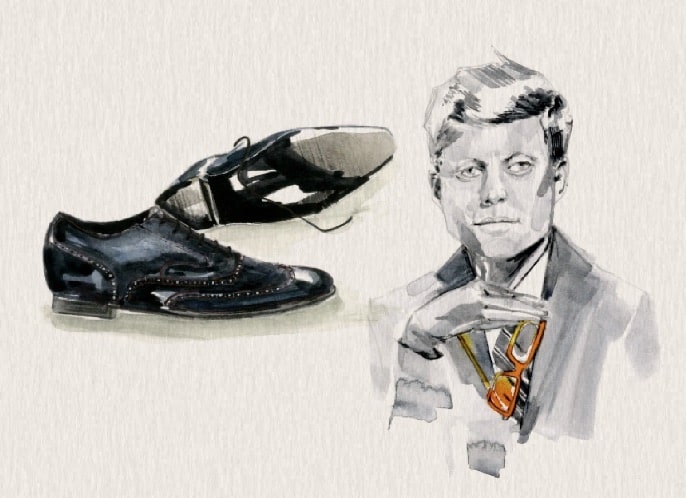 The company's humble beginnings were in the Newark, New Jersey, home of its founder, William J. Dudley. The William J. Dudley Shoe Company was the brand's first name when it was founded in 1850, a decade before the American Civil War. The company's first president gave Mr. Dudley's modest enterprise some credibility.
Millard Fillmore, the 13th president of the United States, was a fine dresser who favoured dark suits. That first historic fitting sparked a rich tradition of "shodding" subsequent presidents. Johnston & Murphy catered to the specific preferences of each US president, fitting Abraham "Honest Abe" Lincoln into a massive size 14 lace-up boot. President Barack Obama most recently wore one of the brand's ageless classics as they continue to reinvent themselves.
PROS
History of presidential attire and other important American figures
High-end footwear with moderate prices
Classical designs with a contemporary edge, manufactured for comfort with features like memory foam cushioning and wool lining
Innovative designs and thoughtful touches
You can get Johnston & Murphy shoes in a lot of places.
Free exchanges and returns
CONS
inadequate client service
store staff who are rude
Customers claimed that the shoes broke because they were of poor quality.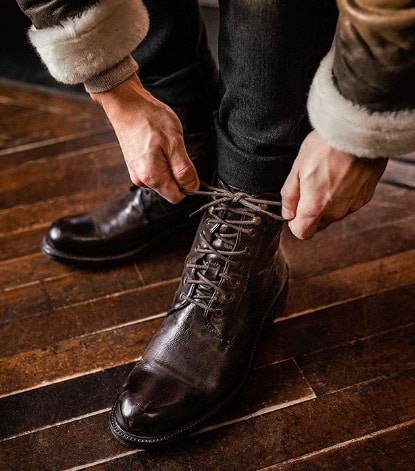 Review of Johnston & Murphy Men's Shoes
Johnston & Murphy Copeland Chukka Boot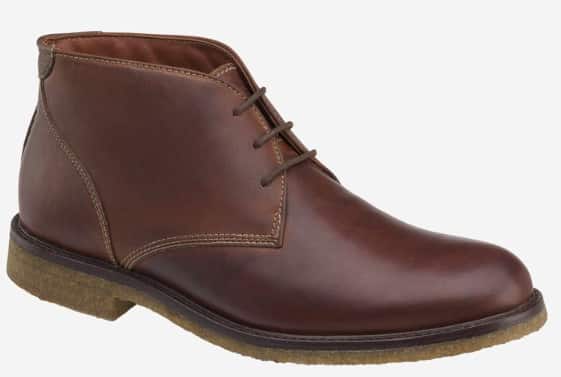 The chukka boot's origins in the polo game have a rich history. The boots gained popularity after the Duke of Windsor brought them back to the UK following his tour to India in 1924. The term "chukka" refers to a period of play. In the Western Desert Campaign of World War II, British soldiers wore this "desert boot."
The history of this vintage footwear is encapsulated by Johnston & Murphy. The Copeland Chukka boot costs $159 and is available in either red-brown oiled full-grain leather or black tumbled full-grain leather. A few variants are also available in suede for $100 and $129 each. Soft sheepskin lining keeps your feet warm.
Johnston & Murphy Holden Penny Loafer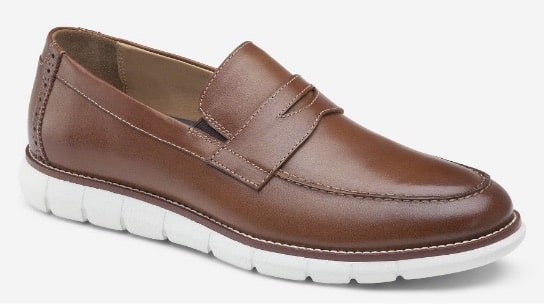 About 80 years after the brand was established, the Penny loafer style gained popularity. It was influenced by the slip-on shoes worn by Norwegian farmers in the 1930s. Every young boy's first shoe for special occasions is the traditional penny loafer. It later becomes every college boy's worn-in favourite and, at last, finds its place as an office shoe. The shock-absorbing, flexible EVA sole of the Johnston & Murphy loafers reflects a modern interpretation of the traditional penny loafer's components.
Johnston & Murphy McGuffey Plain-Toe Oxford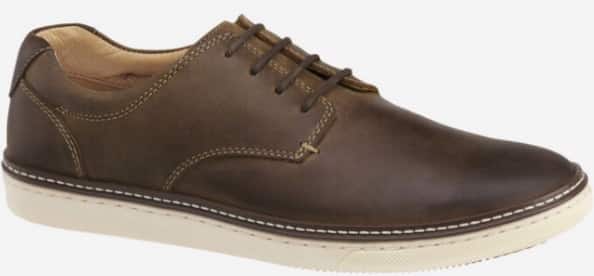 For generations, the Oxford has been the de facto standard for gentlemen. Oxford University, the oldest university in the English-speaking world, popularized this design even before Johnston & Murphy were founded. The Oxford is the McGuffey reclassified for the contemporary man.
To add interest, the McGuffey Plain-Toe has been modified with new textures and fashions. It is comprised of smooth, matte nubuck or supple, oiled full-grain leather, as well as breathable knit. With a fashionable appearance but a lightweight Strobel structure and an insole wrapped in performance fabric, the shoe is suitable for regular usage as well as special occasions.
Johnston & Murphy Women's Shoes Review
Johnston & Murphy Laina Heels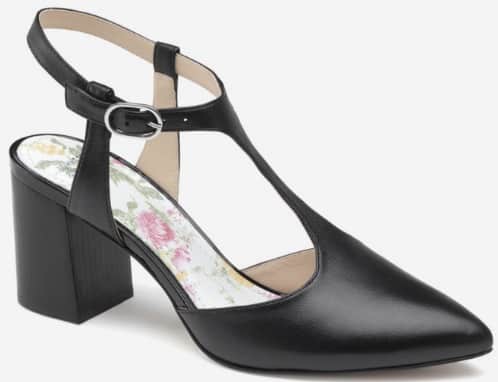 Every woman aspires to project a sense of surprise. Imagine being able to do it with beautiful cutouts, a delicate strap, and without getting a pedicure. The Laina Heels' unique form and expressive floral soles are the solutions to your cries and supplications.
For $169, you may choose from the Lainas in denim kid suede, black Nappa leather, or sand kid suede. Since 1850, Johnston & Murphy has remained true to their promise, making the T-strap pump with a contemporary almond toe comfortable all day.
Johnston & Murphy Petrina Mules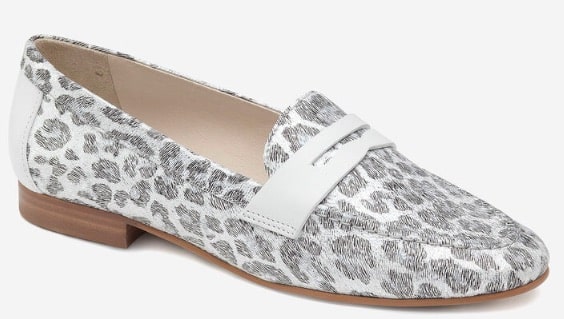 The Latin word for this shoe's style of ceremonial footwear, mulleus, gave it its name. The Petrina mules by Johnston & Murphy are a reminder of the luxury of a bygone age. The Petrina is exquisite yet reasonably priced at $159 and is available in silver Italian leopard print and white Nappa leather, black Nappa leather and leopard haircalf, or taupe kid suede/dusty metallic kid suede.
Johnston & Murphy Julia Sandals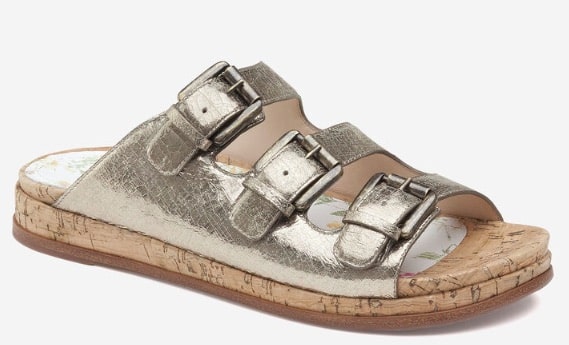 As we've previously stated in our assessment of Johnston & Murphy shoes, this company prides itself on taking the best of the past and modernizing it. Imagine the ancient Romans wearing three-strapped open-toed sandals. Add leopard print, and the Colosseum transforms into the jungle.
The Julia sandals, which retail for $159, add a playful and fashionable twist to tradition. They come in leopard-print haircalf, metallic crackling leather, and grey suede. Rome was a great empire, but their sandals were never this advanced. The ancients could not provide dual-density padded footbeds and antiqued metal adjustable roller buckles.
Are Johnston & Murphy Shoes Worth Buying?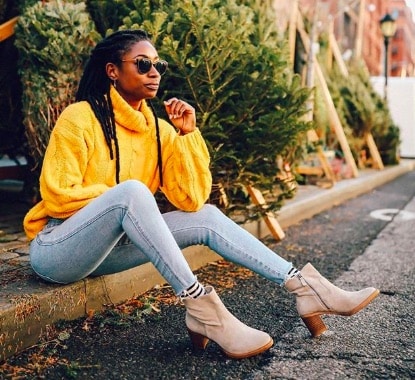 In-depth consumer reviews of Johnston & Murphy shoes were examined for this article. When a client praised the shoes for their "famous quality" and "excellent" customer service, the review got off to a strong start. Other consumers praised the shoes' styles and variety, and they noted how comfy they were right away.
From then, things proceeded to get worse. The intrusive workers in the retail stores were a frequent source of complaints from customers. Others, who wore their shoes largely indoors, needed to have the stitching fixed within a few months. Some shoes' soles broke off, and the leather lining became worn.
Promotions & Discounts
There are currently no sales available despite our best efforts to uncover them for this Johnston & Murphy shoes review. For updates on new Johnson & Murphy coupons or promo codes, visit their website frequently.
Where to Get Johnston & Murphy Shoes?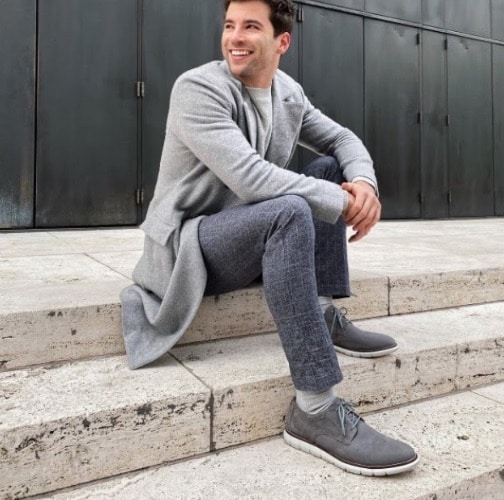 Products from Johnston & Murphy can be bought online, at retail locations, and outlet stores all over the world. A check of Johnston & Murphy shoes discovered a large number of additional merchants carrying the line:
the shoe business
Walking on a Cloud
DSW
DSW
Nordstrom
Dillard's
Dillard's
com
FAQs
Shipping Policy for Johnston & Murphy
Your order will be processed the following day if it is ordered after 1:00 PM. Depending on the delivery option, orders processed on Friday will either be delivered on Monday or Tuesday. P.O. boxes are not serviced by FedEx Ground.
Your goods amount before tax and shipping will be used to determine the shipping charge.
Only the continental United States, Alaska, Hawaii, and APO/FPO locations are serviced by Johnston & Murphy.
Alaska and Hawaii orders must be upgraded to 2-day or next-day shipping.
Jonathan and Murphy Return Procedure
Include a return form and your receipt with the purchase.
You will receive a refund in your original payment method.
Refunds include the product's cost and any applicable taxes.
The cost of initial shipment is not covered by the exchange
There will be no returns for items delivered to the Johnston & Murphy warehouse.