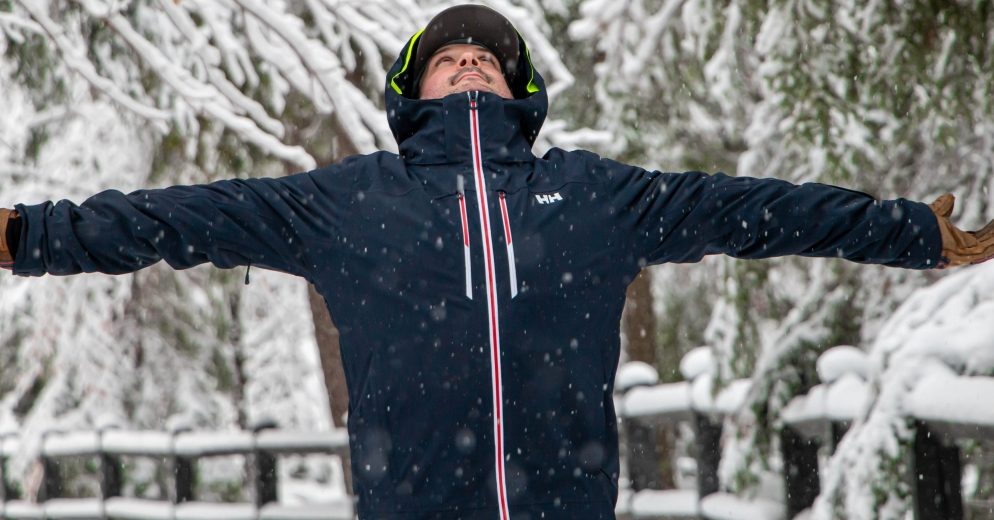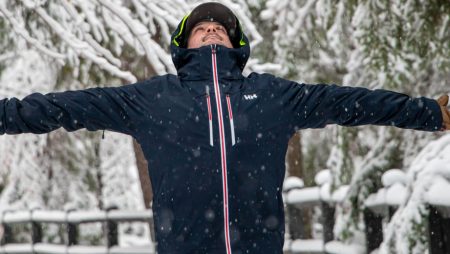 Our content is reader-supported. If you click on our links, we may earn a commission.
This excellent resort ski jacket nails all performance aspects to deserve a spot at the top of your wish list
Our Verdict
After sorting through every ski jacket on the market and testing the best of them on the ski slopes, the Helly Hansen Alpha LifaLoft came out on top. It performs well in every category of our testing and thus earns our Editors' Choice Award for the best overall downhill ski jacket. The Alpha LifaLoft is as close to the perfect ski jacket as we have ever worn. It delivers excellent warmth with plenty of synthetic insulation wrapped in Helly Hansen's HELLY TECH Professional shell, sealing out the cold, wind, and snow. The jacket is amazingly soft and stretchy, both inside and out, earning top marks for comfort. The ski-specific features on this jacket also set it apart from the competition, with plenty of pockets and other conveniences that make life easy on the slopes. The style of this jacket is also amazingly refined with a contoured fit and classy color options.
We predict this jacket will become a modern classic. Other jackets in the review are warmer, and others have slightly more bomb-proof weather resistance, but none perform so well across the board. The Helly Hansen Alpha LifaLoft should be at the top of the list for any skier who wants the best of the best. And in a category that sees soaring price tags, this jacket is priced in the middle of the pack. Talk about value!
Editor's Note: We updated this review for the Helly Hansen Alpha LifaLoft on March 6, 2022, with an unbiased take on value and a section highlighting similar products depending on your needs and budget.
Our Analysis and Test Results
In every category, the Helly Hansen Alpha LifaLoft either won top marks or came close. It is very lightweight for the performance that it delivers, and its features and comfort are top-notch.
Performance Comparison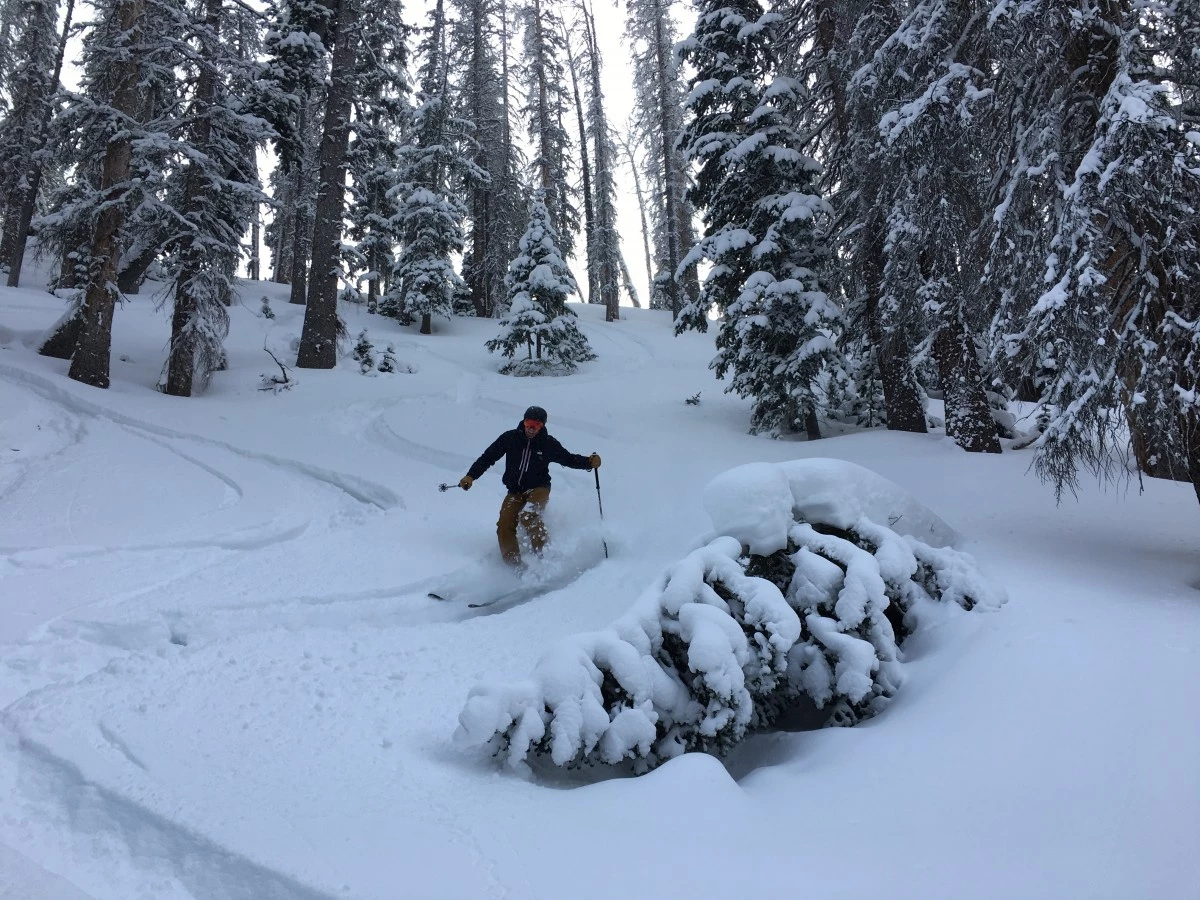 Warmth
Helly Hansen uses their lightweight yet warm LifaLoft synthetic insulation for the Alpha LifaLoft jacket. The result is a surprisingly warm jacket without the bulk that characterizes other warm jackets that we tested. Furthermore, the synthetic insulation used in this jacket will not lose its loft when wet, adding to the Alpha LifaLoft's warmth.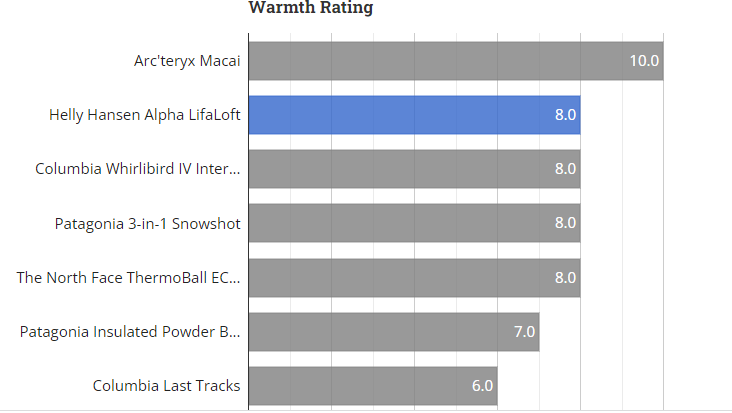 Other features that contribute to the warmth of this jacket are the high neck collar, insulated hood, and stretchy wrist gaiters that seal out cold from getting in through the sleeves. The slightly snug fit of the Alpha LifaLoft also prevents air drafts from coming up through the torso.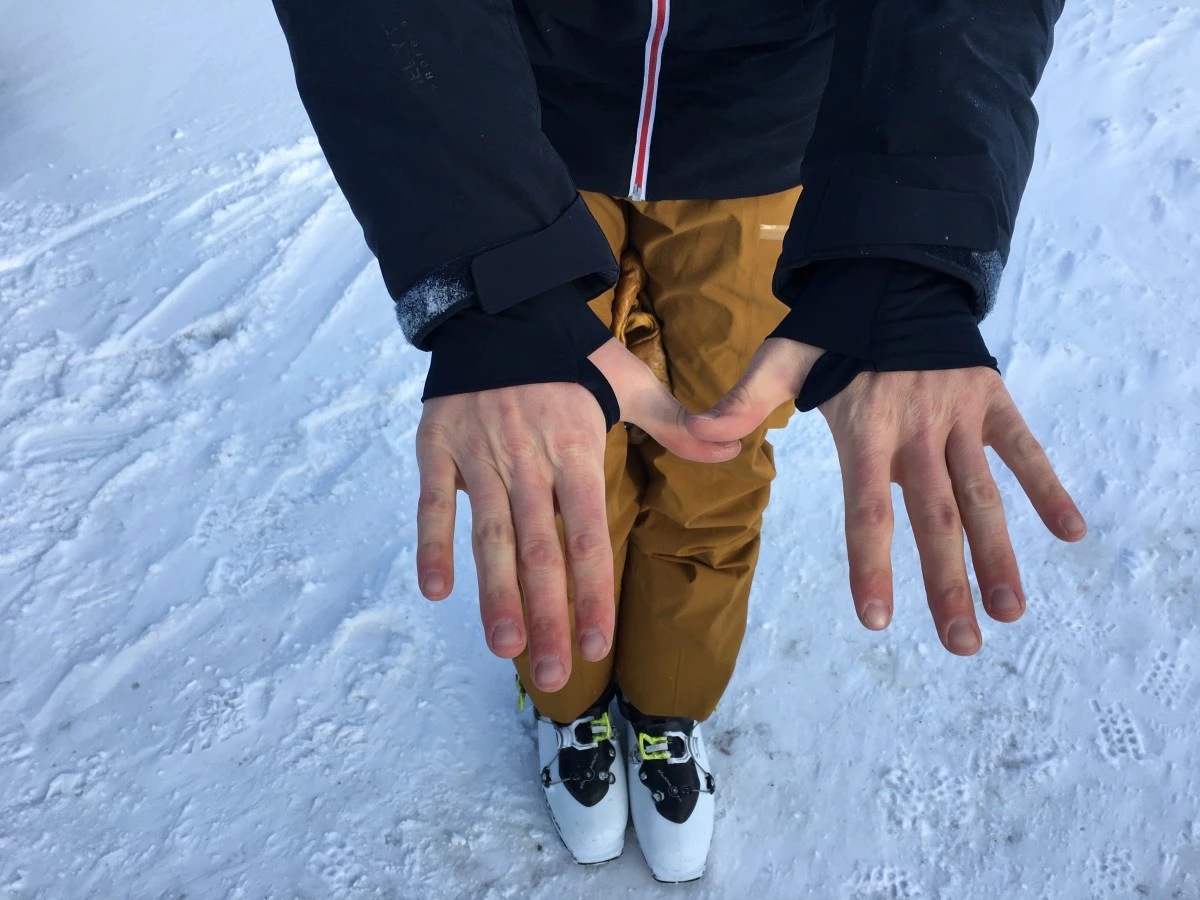 Other ski jackets may be warmer, but this jacket is warm enough for most winter days at the ski resort. Add a layer underneath, and this jacket will keep you warm in nearly any environment. We recommend this jacket as a daily driver over warmer options because all warmer options are less versatile.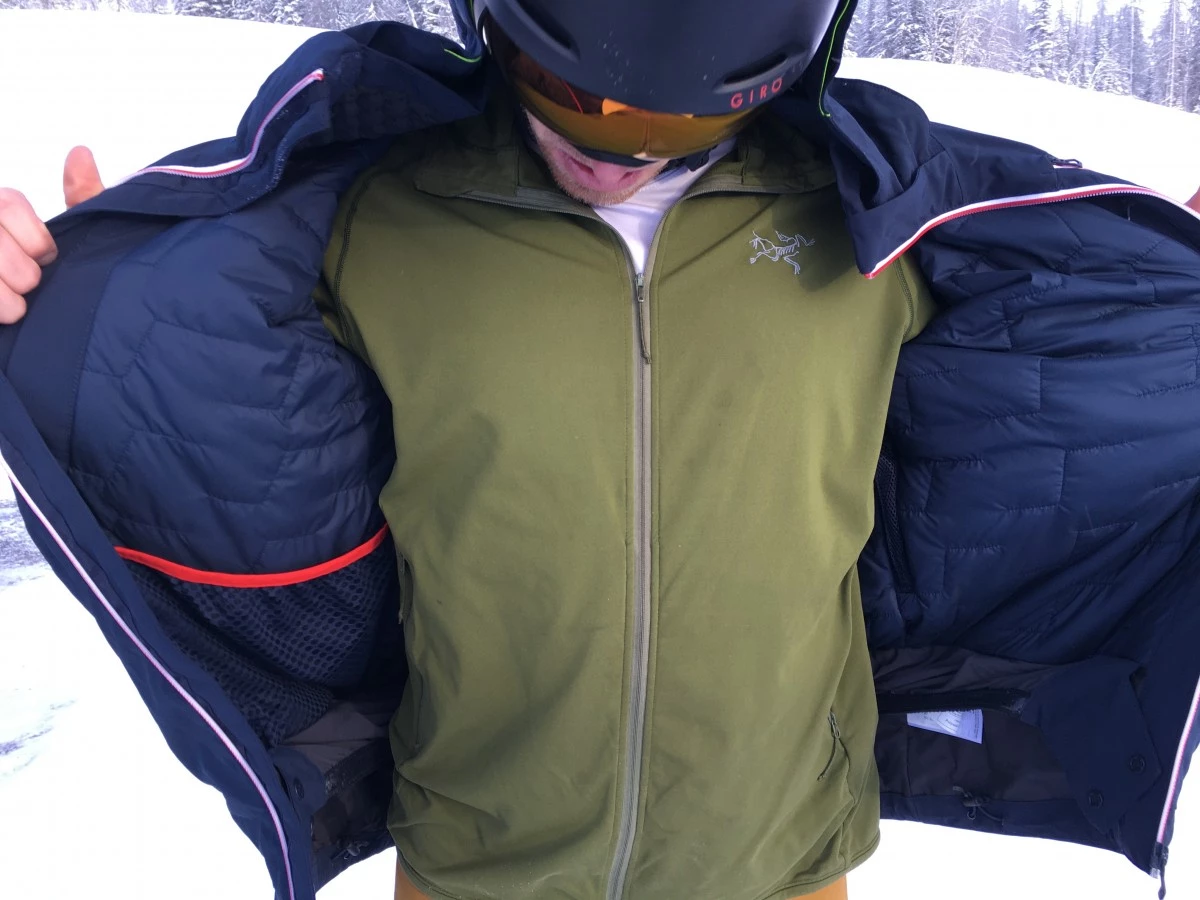 Weather Resistance
While the Helly Hansen Alpha LifaLoft does not use Gore-Tex, the proprietary HELLY TECH Professional shell material stood up to all of our tests and was very weather resistant. Even in the shower test, this jacket did not let any water inside. It also benefits from a weatherproof design and bomber features.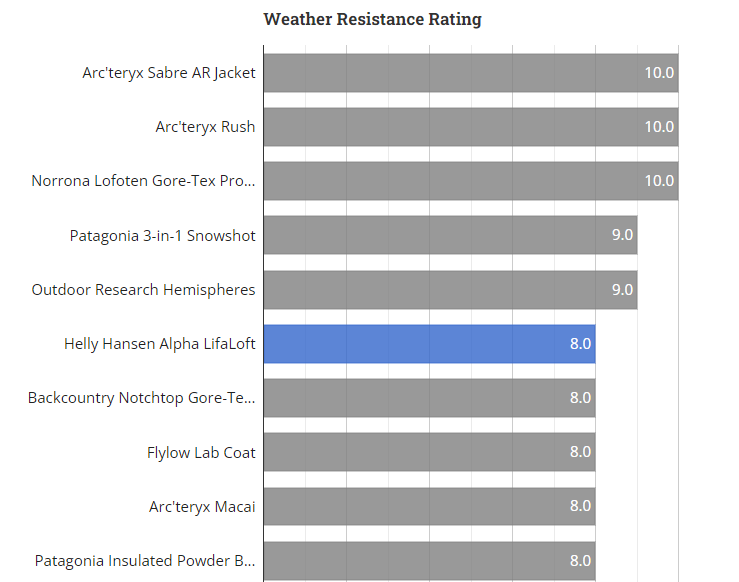 The jacket's fabric was equally weather-resistant as Gore-Tex in the field, and the jacket uses fully sealed seams and waterproof zippers to keep water out. The synthetic insulation will keep its performance even if it gets wet. Stretchy, skin-tight gaiters at the wrist openings and velcro straps prevent wind and snow from getting in through the sleeves. The hood has great coverage and is fully adjustable. The Alpha LifaLoft features a powder skirt that prevents snow from getting into the torso on the deepest days of winter.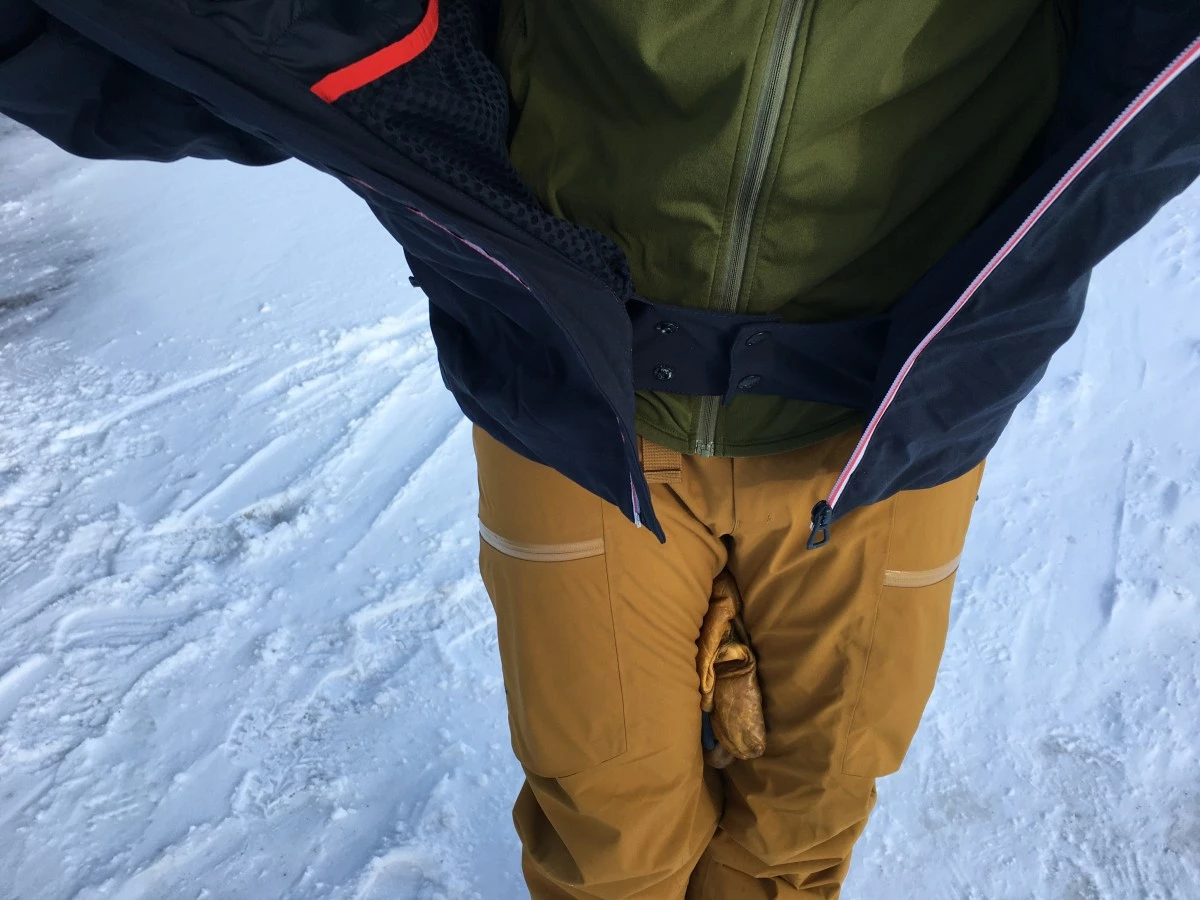 This jacket will provide adequate weather resistance for 99% of skiers. If you like somewhere that routinely gets rain throughout the winter season, we'd recommend a shell-only jacket instead for maximum weather protection.
Comfort and Fit
A good ski jacket should be comfortable and allow a full range of motion without being too baggy. The Alpha LifaLoft is one of the most comfortable jackets we have tested. It feels more like a comfortable sweatshirt than a bulky ski jacket, largely due to the well-tailored cut and soft materials. The shell material is soft and stretchy, and other features also contribute to comfort, like the stretchy wrist gaiters and soft material in the neck area.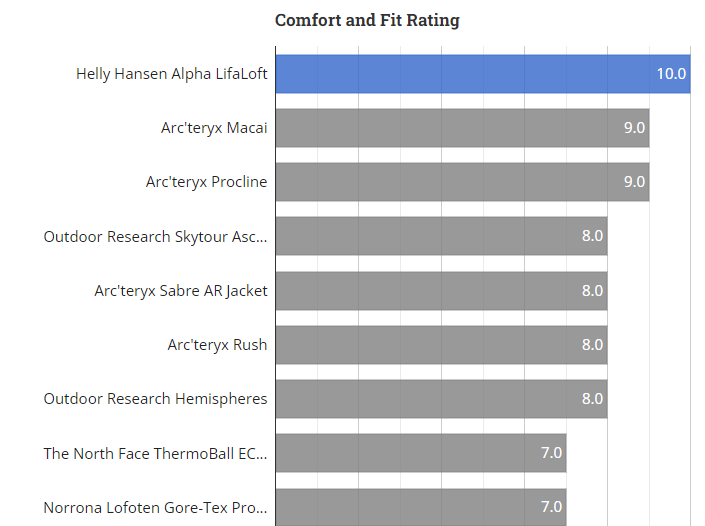 The Alpha LifaLoft has a snug fit but is not tight or restricting. We sometimes forgot we were wearing an insulated jacket when skiing in it. The contoured fit makes it seem like this jacket is part of your body. Our testers liked this fit more than other high-end jackets. Comfortable jackets are everywhere, but this one rose to the top of the pack.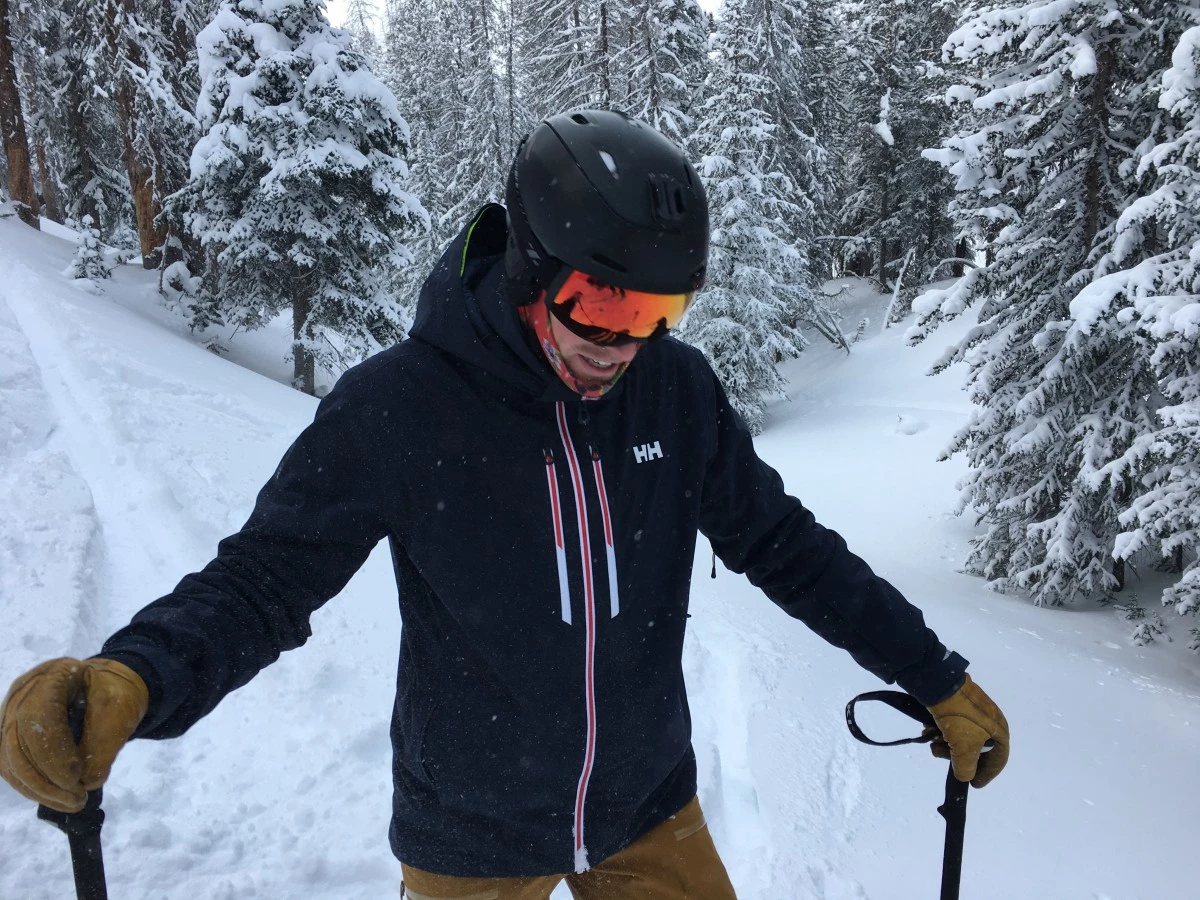 The interior fabric is soft and comfy and doesn't feel plasticky like other jackets that use nylon fabric in the interior. Around the neck, Helly Hansen uses a fleecy material for the utmost comfort. A large fleece panel protects the chin.
Ventilation
Ventilation helps a ski jacket perform with versatility across a range of temperatures and exertion levels. We were impressed by the versatility and ventilation of the Alpha LifaLoft. In addition to the usual armpit vents, this jacket has a removable hood for fair-weather skiing, less insulation around the neck, and unique air holes in the center of the back, one of the sweatiest places on the body.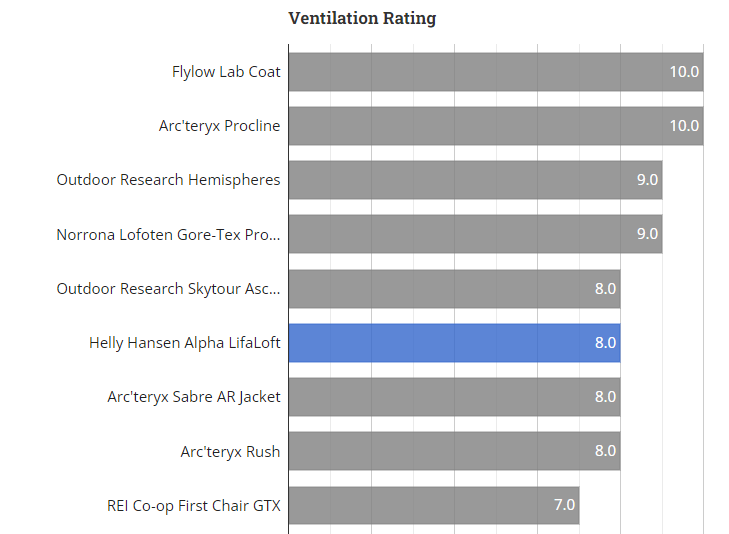 The Alpha LifaLoft allows users to dump heat via traditional armpit vents over a foot long and is easy to operate. The vents have a mesh covering, but the holes in the mesh are large and allow good airflow.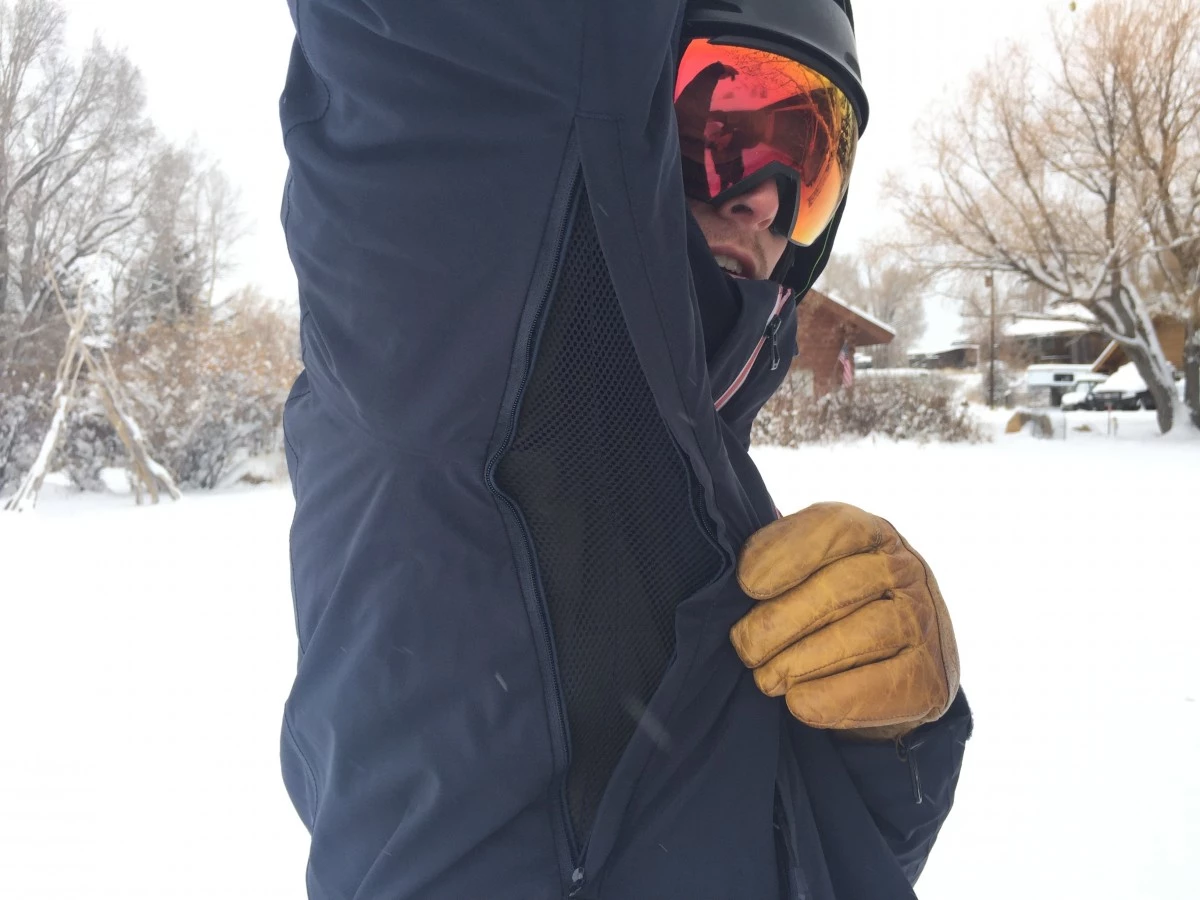 The HELLY TECH Professional fabric is breathable, and we also appreciated the unique vent in the center back while ventilating an area of the body that warms up fast. The removable hood is a great feature that allows users to expose their necks on warm, sunny days.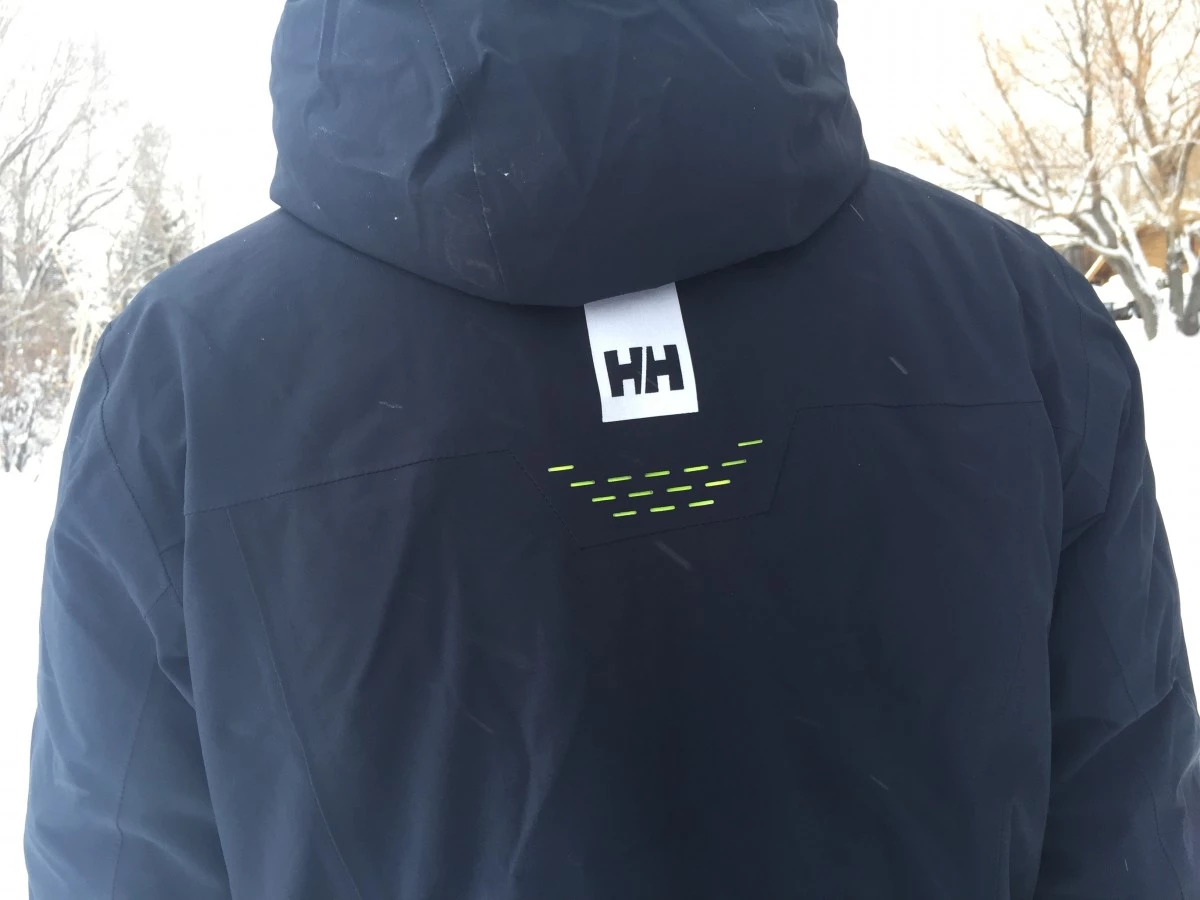 Style
Skiing is an aesthetic sport. How we look affects how we feel, and good-looking ski clothing can help us have a better day on the slopes. The Alpha LifaLoft is a very stylish jacket and earns top marks for looks. We feel like this piece best encompasses what ski clothing should look like in a field of jackets of all shapes, sizes, and colors.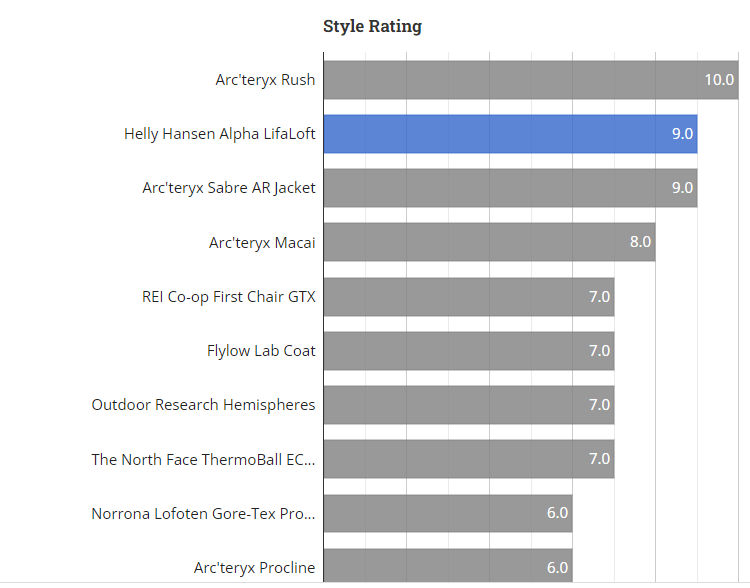 The style of this jacket doesn't make a big statement, but it still looks refined. That earns our favor because we don't want to stick out every time we hit the slopes, but we don't want to blend into the crowd every time, either. At first glance, it doesn't look like anything special, but after spending some time with it, you come to appreciate the well-tailored fit, clean lines, and sharp color accents. The jacket is also offered in a great selection of color choices.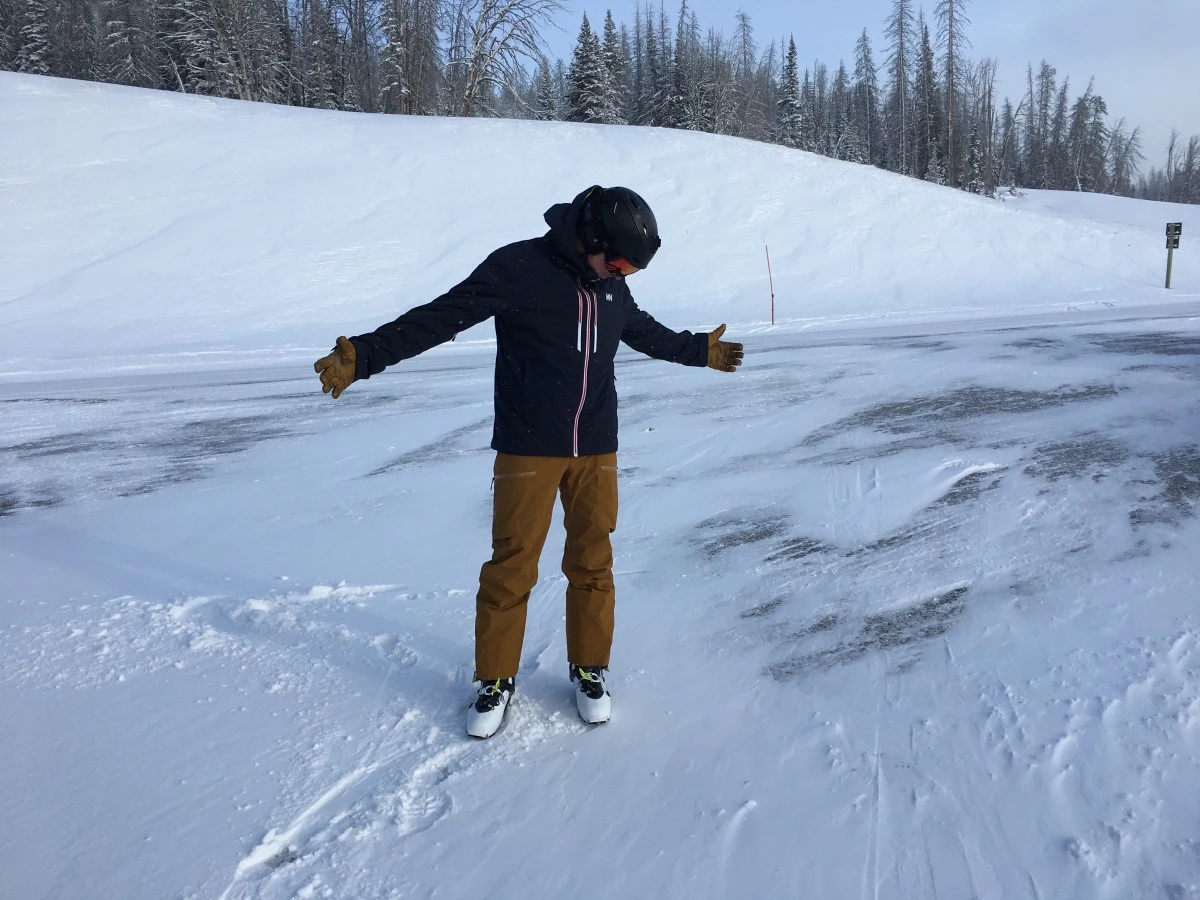 Style is subjective, and your opinion might be very different than ours. But we think this jacket looks good on any skier at the ski hill, in any situation. Our testers noted that they felt confident wearing the Alpha LifaLoft, which positively affected how they felt when skiing. We take that into account in our testing and give this jacket the nod for best style.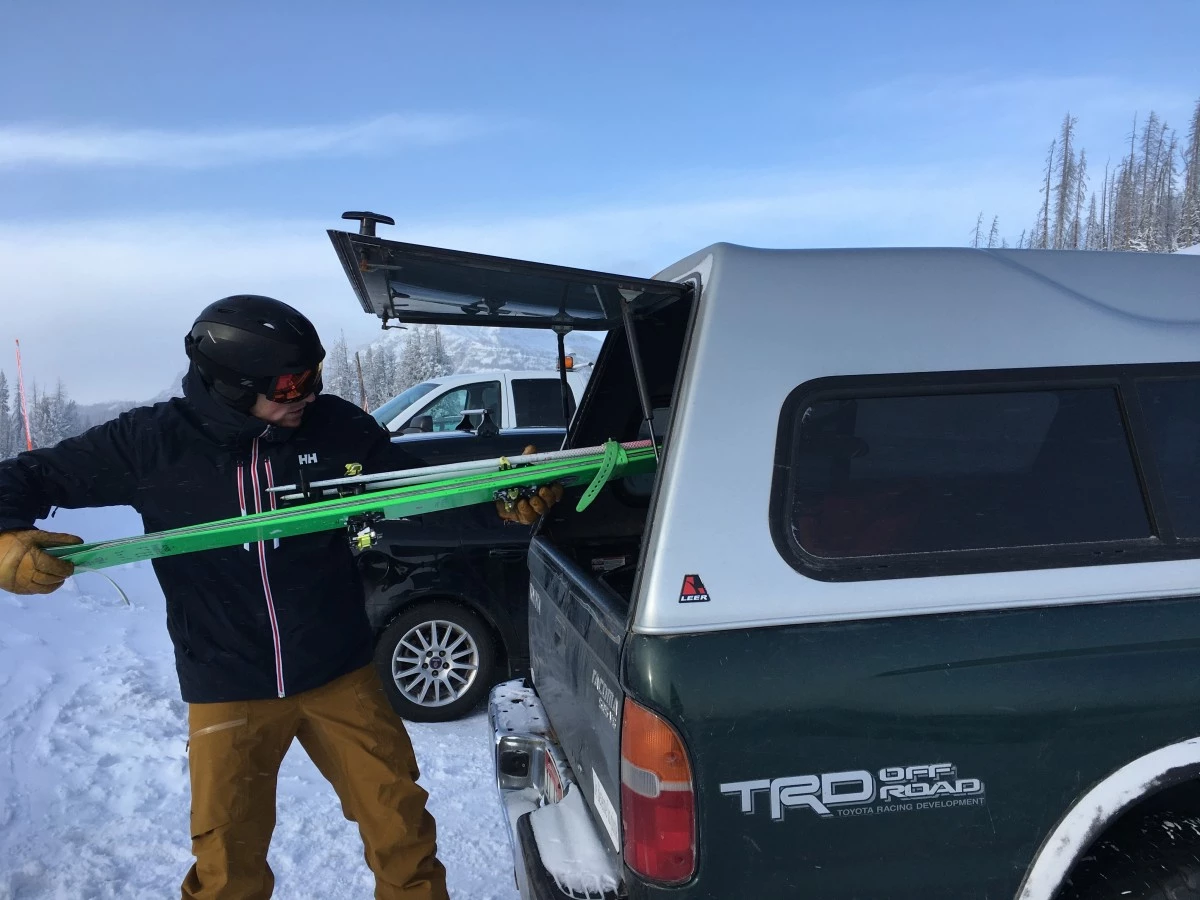 Features
The Alpha LifaLoft also earns top marks for ski features. It has everything we could ever want in a ski jacket and makes our lives easy on the slopes. It has pockets galore, standard features, and some unique ones that no other jackets had.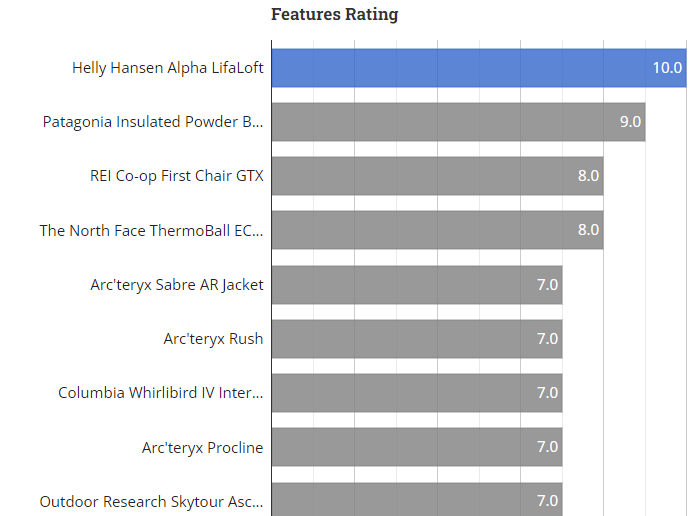 The pockets on the Alpha LifaLoft will swallow up anything you want to carry while skiing. It features two fleece-lined handwarmer pockets, two spacious external chest pockets, one internal chest pocket, an internal mesh pocket, and a sleeve ski pass pocket. The removable hood is spacious and easy to adjust and even includes a foldaway neon green brim for better visibility. One chest pocket has a goggle wipe on a lanyard for easy goggle cleaning.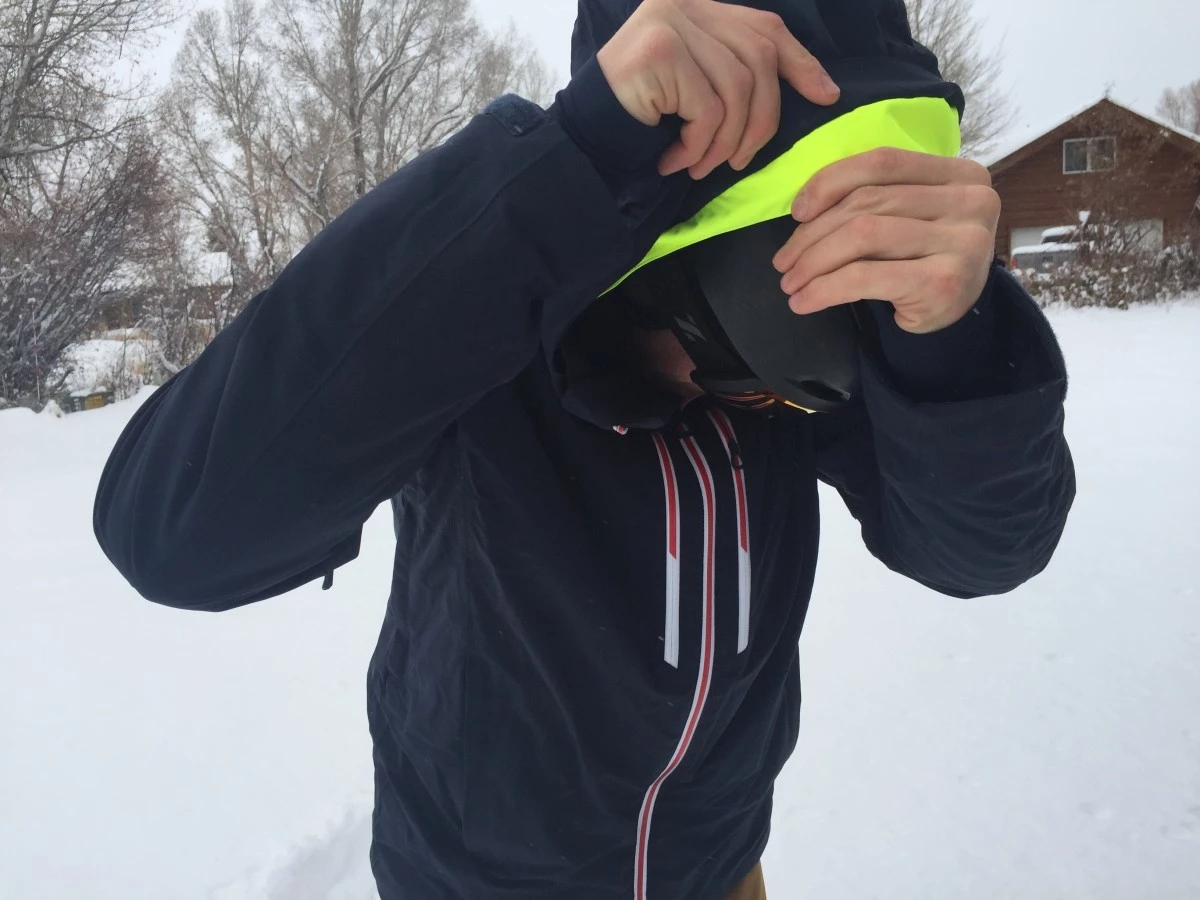 One feature that we love is the gel-insulated chest pocket that keeps your phone warmer than a regular pocket. Cold phones are common on the ski hill, and if your phone gets cold and dies, you can't take photos, listen to music, or call for help in an emergency. This pocket works, and we noticed that our phone batteries would stay warmer and last longer in this pocket than in other uninsulated pockets. The internal chest pocket is located underneath this insulated pocket so that you can keep your phone in there too.
Should You Buy the Alpha LifaLoft?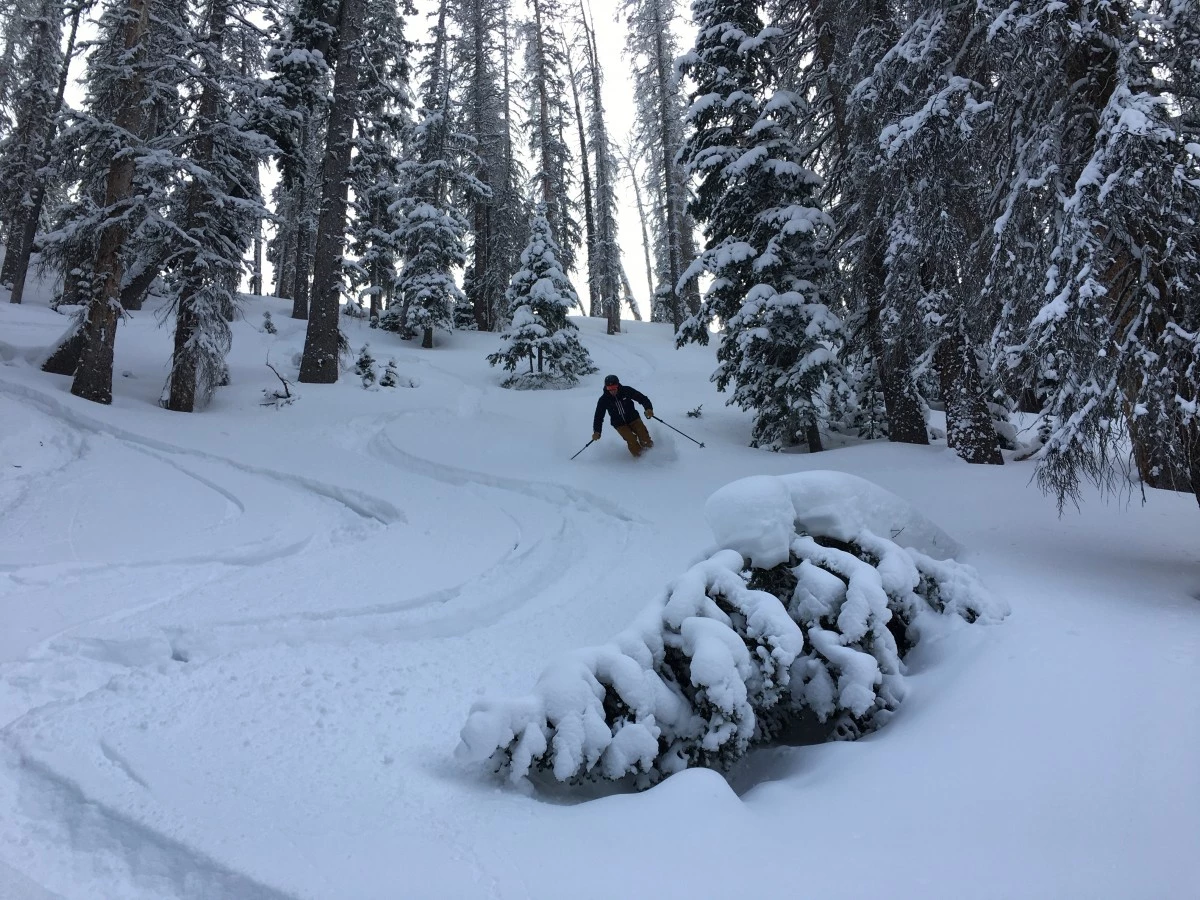 Across the board, the Helly Hansen Alpha LifaLoft surpassed our expectations and earned its place atop our jacket rankings. This jacket either won top marks or came close in every single category of our test. It is hard to recommend any other ski jacket with that kind of performance at a competitive price. For that, it earns our Editors' Choice Award for best overall ski jacket.
What Other Ski Jackets Should You Consider?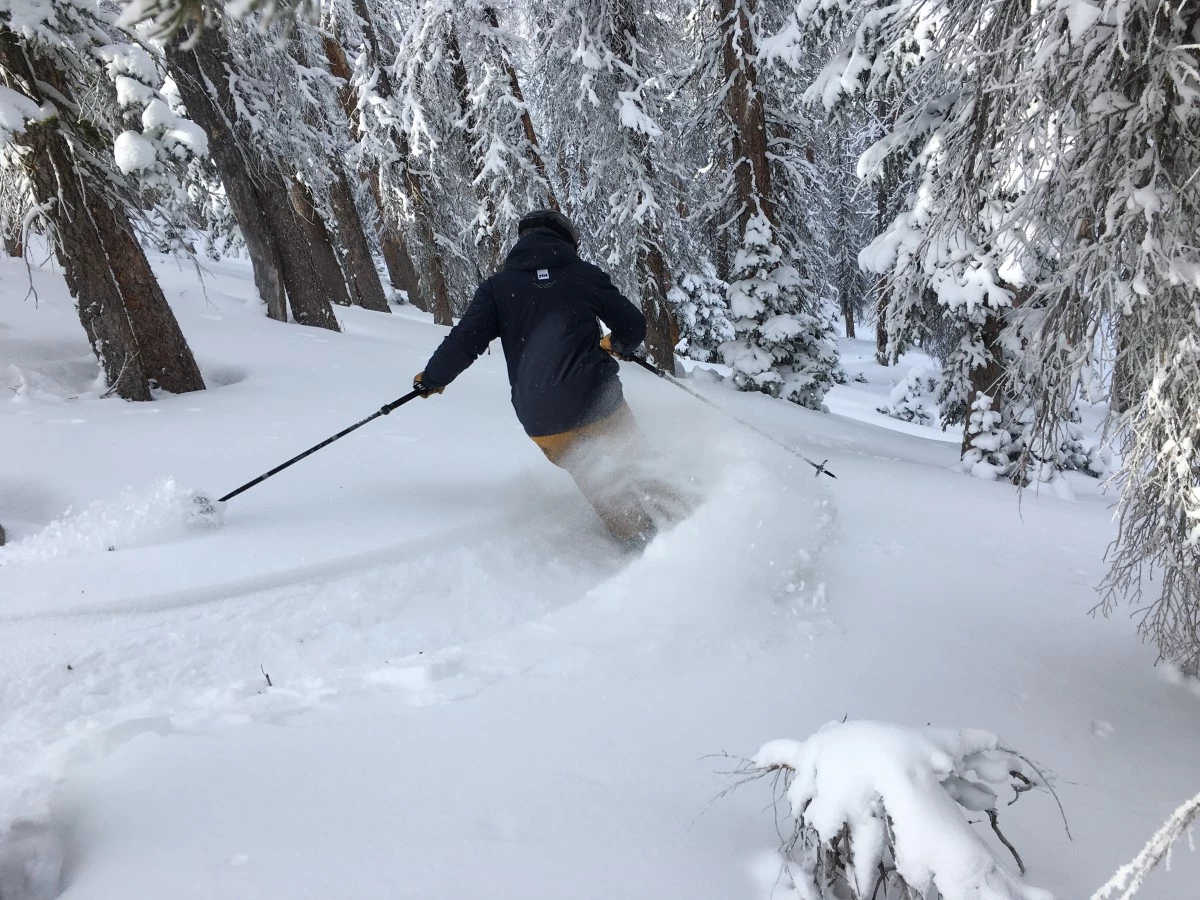 The construction of this jacket is high quality, and the zippers are bomber and confidence-inspiring. We think this jacket will last a long time, but synthetic insulation will be the first thing to go – synthetic insulation simply loses its loft after a few years. A jacket like the Arc'teryx Macai uses goose-down to keep you warmer but is also nearly double the Helly Hansen Alpha LifaLoftprice. If you ski in a wet climate like the Pacific Northwest, the weather resistance of the Norrona Lofoten Gore-Tex Pro Shell or Arc'teryx Sabre AR Jacket is more appropriate for your everyday. But if you only ski on warm and sunny days, then the Arc'teryx Procline softshell is a better choice.