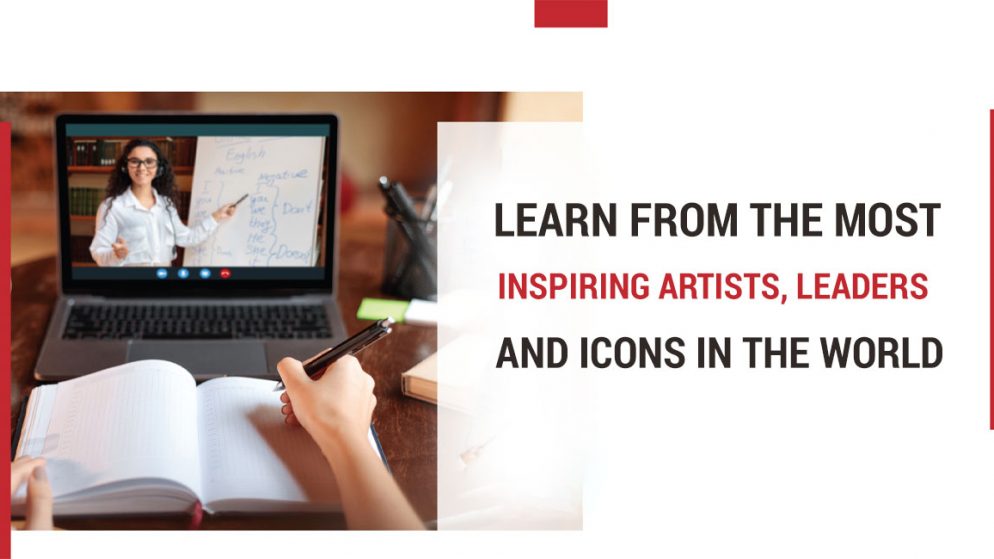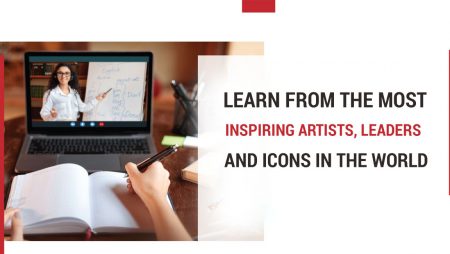 Our content is reader-supported. If you click on our links, we may earn a commission.
Know About Gordon Ramsay MasterClass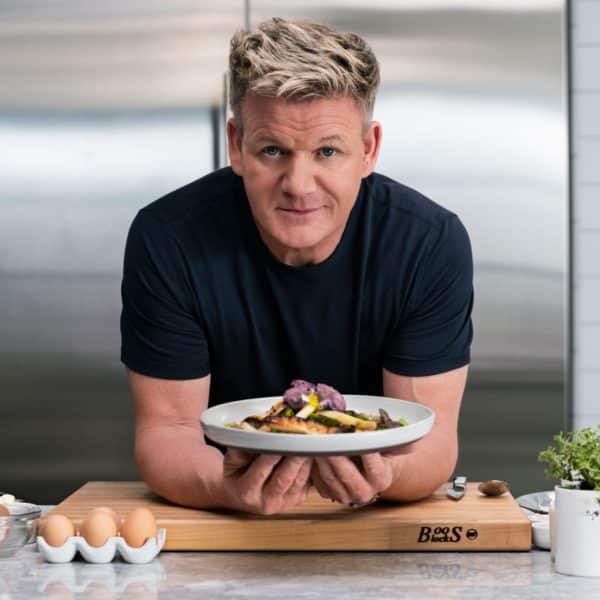 Chef of international fame, author, TV program host, parent, and spouse… The world has genuinely been changed by Gordon Ramsay.
Ramsay swiftly ascended to the top of his career, turning heads and winning the respect of everyone he worked with thanks to his first-rate professionalism, desire to serve others, and take-no-slack attitude.
The Gordon Ramsay MasterClass combines the expertise of a top-notch chef with fundamental culinary methods and internationally renowned recipes to create an approachable and motivating course that is enjoyable for both inexperienced and seasoned chefs.
Who is Gordon Ramsay?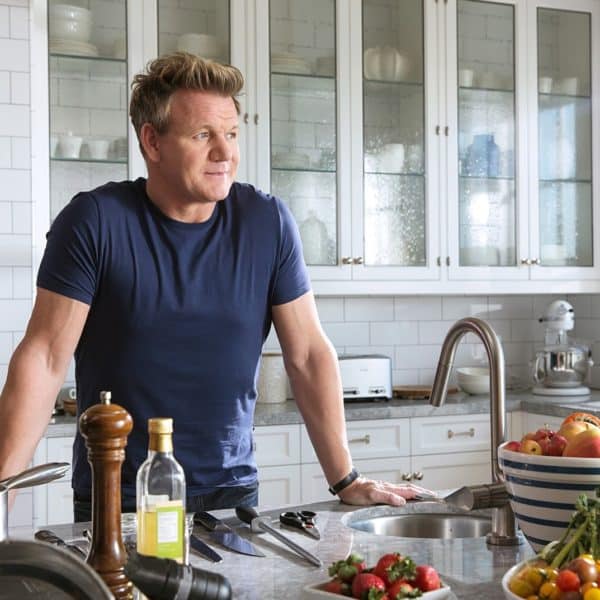 Gordon Ramsay is an accomplished restaurateur who is well-known across the world for his rage on the popular TV series Hell's Kitchen and Kitchen Nightmares aimed at overconfident and sluggish kitchen workers.
The culinary maestro always had a soft spot for hospitality despite his short fuse. At the age of 22, Ramsay earned a degree in hotel administration, but immediately turned his attention to the culinary arts.
Gordon Ramsay Teaches Cooking MasterClass Review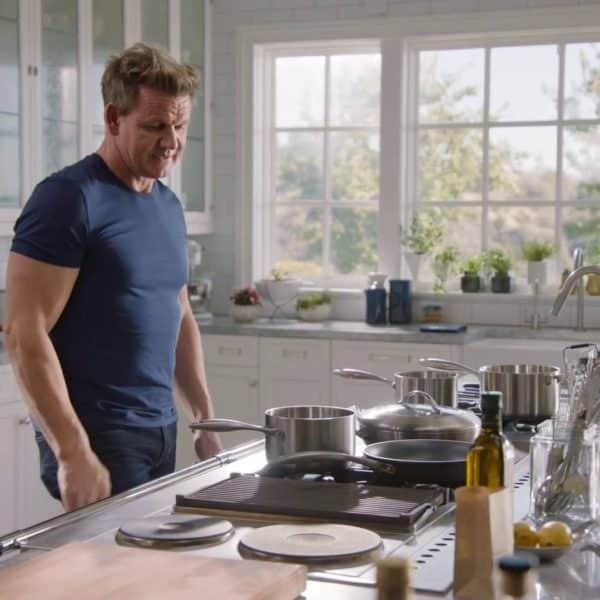 The Gordon Ramsay MasterClass course educates people new and experienced to the realm of culinary discovery how to level up their talents, with the fiery chef utilizing his own kitchen as a classroom.
Ramsay instructs pupils on how to set up a home kitchen that is worthy of a Michelin star, starting with the fundamentals.
Glimpse: Introduction
This Gordon Ramsay MasterClass video will give you all the details on the fascinating teachings the chef has in store for you. You can see Ramsay's actual love for creating wonderful meals and get a sense of his approach in this little clip, which is just under 4 minutes long.
Ramsay happily acknowledges his successes and the fact that he has a lot to say in this introduction. Settle down and get ready for these MasterClass Gordon Ramsay cooking courses' gastronomic journeys.
The British television personality will explain how he got to where he is now in this 10-minute Gordon Ramsay MasterClass video.
Ramsay's early experiences working in fine dining establishments and how accepting a position in France completely changed the chef's career are instructive for aspiring culinary artists. Ramsay went on to become "one of the most renowned chefs in the world."
Sneak Peek: Approach: Kitchen Design
This 7-minute course, which was filmed in Gordon Ramsay's kitchen, walks you through the MasterClass home kitchen. He stresses the need of having a nice set of utensils and other essential supplies on hand at all times.
You may be astonished to hear when watching Method: Kitchen Layout that a 5-star dinner can be prepared with "only a few nice pots, pans, utensils, and a hot plate."
Master Ingredients: Vegetables & Herbs Sneak Peek
According to the chef in the Gordon Ramsay MasterClass teaser video, everything he has learnt "is laid bare throughout this MasterClass."
A chef has to be aware of which components compliment or accentuate certain tastes in order to really master cooking.
Sneak Peek: Prepare Brioche with a Poached Egg and Mushrooms.
Whether or whether you follow this specific set of directions, you'll learn how to create "excellent poached eggs every time" in the first recipe video of this Gordon Ramsay MasterClass.
Gordon's clear instructions and reassuring voice make cooking seem a bit less challenging. Make: Poached Egg & Mushroom on Brioche tells you how to prepare a simple food that you can quickly whip up for unexpected company.
Sneak Peek: Knife Techniques
Using the incorrect tools for the task is the single biggest hindrance for a chef.
Gordon will teach you through how to properly sharpen your knife and slice veggies in Method: Knife Skills. He'll give you time to try slicing up a few different sorts at the end.
Make elevated scrambled eggs as a sneak peek.
The scrambled eggs Ramsay makes are well-known worldwide. But this isn't simply a quick, generic meal that you could throw together in a few minutes.
Ramsay's eggs are fit for a king and presented like a gift, topped with sea urchin and white truffle that have been approved by critics' palates.
Watch this quick, six-minute Make: Elevated Scrambled Eggs video to see how a few little changes can completely transform a classic meal. Invite your loved ones over in the morning, and impress their palates.
Sneak Peek: Technique: Dissecting a Whole Chicken
Make your knives sharp! The phrase "Method: Breaking Down a Whole Chicken" pretty much says it all. You will discover where to make cuts on raw chicken in this 9-minute video as well as how to use various sections of the animal.
Sneak Peek: Prepare: Root Vegetables with Chicken Supreme
After learning how to debone a chicken, you should definitely start preparing the remainder of the dinner. This 17-minute Gordon Ramsay MasterClass will show you how to create delectable dishes out of simple ingredients.
This simple yet delectable recipe is described in Make: Chicken Supreme with Root Vegetables as being based on the "supreme pan sauce," with an exciting last step in which Ramsay roasts the vegetables before they are ready to be served.
Gordon's Journey: Becoming a Master Sneak Peek
You learned all about Ramsay's modest origins in Lesson 2. The culinary genius shares his road to achieving his third Michelin star and how he built his business from there in Gordon's Journey: Becoming a Master.
This Gordon Ramsay MasterClass will go into Ramsay's time at Aubergine, the launching of his first restaurant, and the business lessons he took away from it all.
Sneak Peek: Process: Dissecting a Whole Fish
You may avert your head away when a fish's glassy eye is looking back at you from the cutting board.
Gordon explains how to produce fillets correctly in Method: Breaking Down a Whole Fish, and what to deal with all the leftover pieces.
Sneak Peek: How to Prepare Pasta Dough
The difference between fresh and dried dough is as pronounced as day and night. Gordon shares the expertise he acquired from Italian masters in Method: Making Pasta Dough so that you may create delectable pasta meals for family and friends.
The only topic covered in this 13-minute Gordon Ramsay MasterClass video is creating pasta dough; the following class will teach you how to roll it. A wine bottle can suffice for the time being if you can't locate your rolling pin among the mountains of flour.
Sneak Peek: Life Advice
Gordon Ramsay has travelled the globe and interacted with a wide variety of individuals. There is a gentle heart hidden underneath the hard façade.
The adored chef gives his pupils sound advice in the Advice for Life section to aid them in their aspirations.
Sneak Preview: Ending
We could all use a little motivation now and again. In a closing video that is just under two minutes long, Ramsay offers some parting thoughts and offers inspiration for aspiring chefs. Keep in mind that everyone has a beginning.
How Much Does It Cost?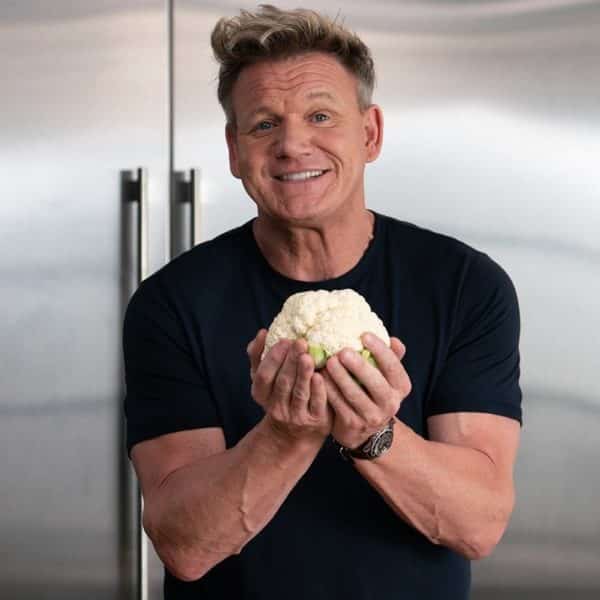 Ramsay's course is only one of 90 (and growing) that you can access by enrolling in MasterClass, which is fantastic.
A yearly pre-authorized payment is how the Gordon Ramsay MasterClass business is run, according to the assessment.
What Do Customers Think?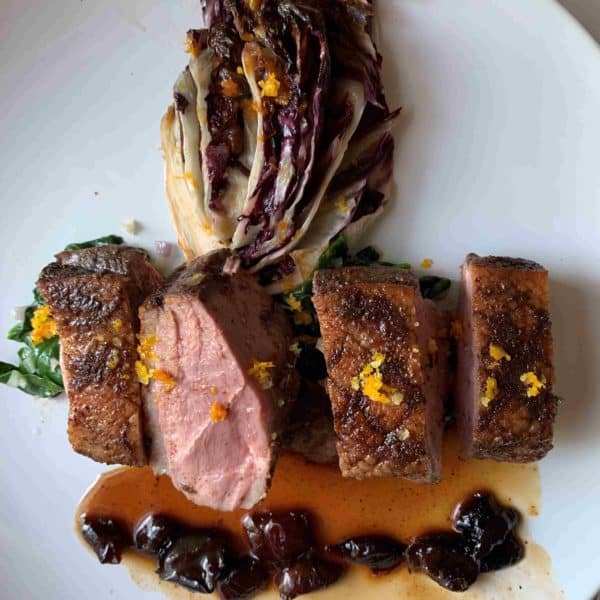 If you've ever seen this erratic but entertaining chef on television, you already know he's an expert. But given that he already has so many culinary programs, you may be thinking whether this Gordon Ramsay MasterClass is worthwhile.
This section of the Gordon Ramsay MasterClass review compiles useful comments discovered from students online.
Is Gordon Ramsay MasterClass Worth Your Money?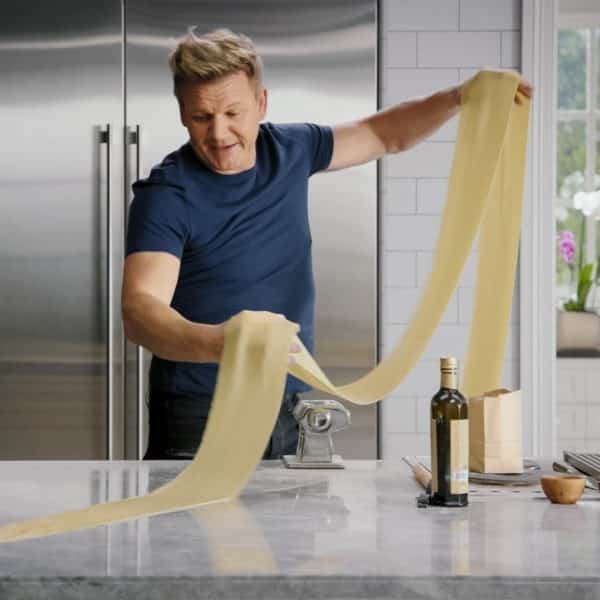 We were happy to discover that the typically boisterous and brisk-talking chef was kind, hilarious, and supportive during his MasterClass. Undoubtedly, Gordon Ramsay has a tale to tell and knowledge to impart, which he does in this course.
The Gordon Ramsay cooking school style, which alternates between his stories, useful techniques, and recipes, is simple to understand and entertaining.
Other MasterClass Cooking Courses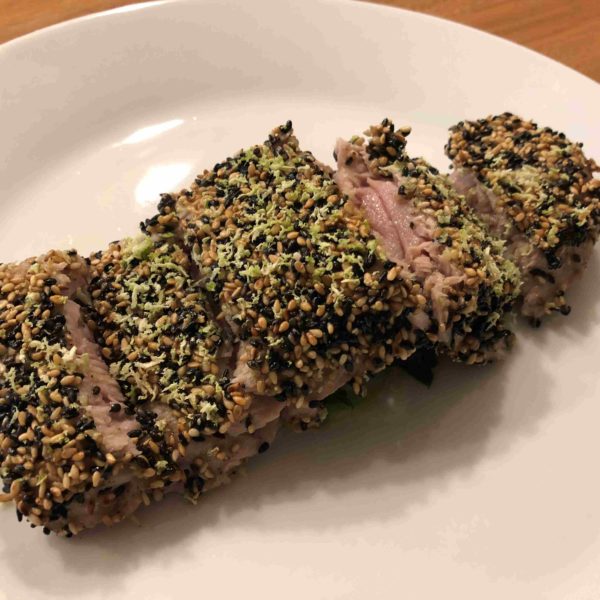 If you like cooking, you're in luck since this review of the Gordon Ramsay MasterClass reveals that there are other classes from which you may learn useful culinary techniques and delicious dishes.
MasterClass on Modern Italian Cuisine with Massimo Bottura
Texas-Style BBQ Masterclass with Aaron Franklin
Modern Middle Eastern Cooking with Yotam Ottolenghi
I, II, and III of the Thomas Keller MasterClass on Cooking Techniques
Cooking Masterclass II with Gordon Ramsey
Masterclass on Wine Appreciation with James Suckling
The MasterClass in the Art of Home Cooking with Alice Waters
MasterClass Specials & Promotions
Currently, you get two memberships when you join up for one. In other words, you pay $180 for two annual memberships rather than $360. That wouldn't set you back any further money, and it would be a wonderful present for a loved one.
FAQs
What is the price of MasterClass?
The yearly fee of the all-access MasterClass pass is $180 plus any relevant taxes. The course is also available as a gift, with each lesson costing $90.
Is there a free trial for MasterClass?
There is no free trial available for these classes, as this Gordon Ramsay MasterClass review has revealed. Within 30 days of testing out the service, you have the option to ask for a complete refund if you are dissatisfied.
Is MasterClass a monthly payment option?
No. Your yearly membership fee for the all-access MasterClass pass will be $180 plus any relevant taxes.