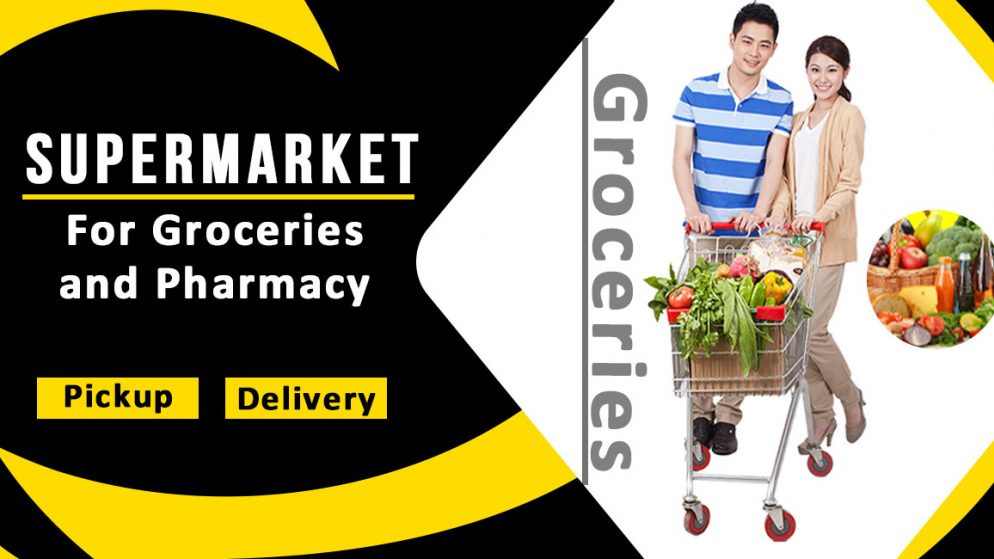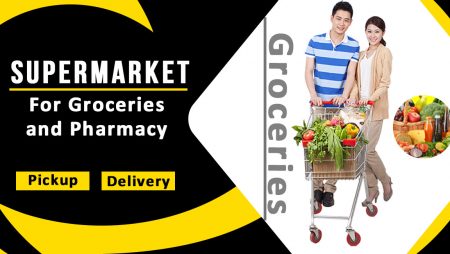 Our content is reader-supported. If you click on our links, we may earn a commission.
Giant Food is a regional supermarket chain with stores in Delaware, Maryland, Virginia, and Washington, D.C. The website allows customers to shop for groceries online, order pickup or delivery, and learn about Giant's products and services.
The website features a wide variety of products, including fresh produce, meat, seafood, dairy, bakery, deli, snacks, beverages, and household essentials. Customers can also find coupons, recipes, and meal planning tips on the website.
Giant Food offers a number of convenient shopping options, including:
Online shopping: Customers can browse the website and add items to their cart. When they're ready to check out, they can choose to have their groceries delivered or picked up at a nearby store.
Giant Pickup: This service allows customers to order groceries online and pick them up at a designated time at their local Giant store.
Giant Delivers: This service delivers groceries to customers' homes within a two-hour window.
Giantfood.com also offers a mobile app that allows customers to shop on the go. The app features the same functionality as the website, plus the ability to scan barcodes in-store and add items to your cart.
Giant Food is a convenient and easy-to-use website that offers a wide variety of products and services. Whether you're looking to shop for groceries online or in-store, Giant Food has you covered.
Giant Food's Top Products
Fresh Produce: Fruits, vegetables, and organic options are always popular among shoppers.
Meat and Seafood: High-quality meats, poultry, and seafood are staples in most grocery stores.
Dairy and Dairy Alternatives: Milk, cheese, yogurt, and plant-based alternatives are essential items for many shoppers.
Baked Goods: Bread, pastries, and other baked goods are commonly purchased items.
Snacks and Beverages: Chips, nuts, beverages (both alcoholic and non-alcoholic), and other snacks are frequently bought.
Frozen Foods: Frozen meals, vegetables, fruits, and desserts are convenient options for many customers.
Pantry Staples: Canned goods, pasta, rice, sauces, and condiments are essential for home cooking.
Household and Cleaning Supplies: Cleaning products, toiletries, and paper goods are everyday necessities.
Health and Wellness: Vitamins, supplements, and health-related products are also commonly found in grocery stores.
International and Ethnic Foods: Products from various cuisines around the world cater to diverse tastes.
Giant Food Services
Giant Food operates as a regional supermarket chain primarily in the Mid-Atlantic region of the United States. They offer a variety of services in addition to selling groceries. Some of the services you might find at Giant Food stores include:
Pharmacy: Many Giant Food locations have in-store pharmacies that offer prescription medications, over-the-counter drugs, vaccinations, and health consultations.
Online Shopping and Delivery: Giant Food provides online shopping options where customers can order groceries and have them delivered to their homes or prepared for pickup at the store.
Savings and Loyalty Programs: Giant Food often has loyalty programs that offer discounts, rewards, and personalized offers to frequent shoppers.
Prepared Foods and Deli: Some Giant Food stores have deli counters offering ready-to-eat meals, sandwiches, salads, and other prepared foods.
Bakery: Many stores have an in-house bakery that produces fresh bread, pastries, cakes, and other baked goods.
Floral Services: You can find fresh flowers, bouquets, and floral arrangements in some Giant Food stores.
Catering: Some Giant Food locations offer catering services for events, parties, and gatherings.
Banking Services: Some stores might have in-store bank branches or ATMs for customer convenience.
Cooking Classes: Occasionally, Giant Food may offer cooking classes or workshops to help customers improve their culinary skills.
Community Programs: Some Giant Food locations may be involved in community outreach and charity initiatives.
What to Buy at Giant Food?
When shopping at Giant Food or any grocery store, your shopping list will depend on your personal preferences, dietary needs, and meal plans.
However, here's a general list of items that you might consider buying at Giant Food:
Fresh Produce: Fruits, vegetables, and herbs for a balanced and nutritious diet.
Meat and Seafood: Chicken, beef, pork, fish, and other protein sources for your meals.
Dairy and Dairy Alternatives: Milk, cheese, yogurt, butter, and plant-based options if desired.
Bread and Bakery Items: Fresh bread, bagels, muffins, and other baked goods.
Pantry Staples: Rice, pasta, canned goods (tomatoes, beans, soups), sauces, condiments, and spices.
Snacks: Chips, nuts, popcorn, and other snack options for between meals.
Frozen Foods: Frozen vegetables, fruits, pizzas, and other convenient frozen meals.
Beverages: Water, juice, tea, coffee, and any other preferred drinks.
Cereal and Breakfast Items: Cereal, oatmeal, granola, and breakfast bars.
Health and Wellness: Vitamins, supplements, and personal care items.
Household Essentials: Cleaning supplies, paper towels, toilet paper, and other household items.
Pet Supplies: If you have pets, consider getting pet food and supplies.
Baby Products: If you have a baby, you might need baby food, diapers, and other baby care items.
Cooking Ingredients: Cooking oils, flour, sugar, and other ingredients for homemade meals.
Special Dietary Needs: If you have specific dietary restrictions or preferences (gluten-free, vegan, etc.), look for suitable products.
International Foods: Explore the international aisle for unique ingredients and products from around the world.
Ready-to-Eat Meals: Deli items, pre-made salads, and other ready-to-eat options for convenience.
Cleaning and Household Supplies: Laundry detergent, cleaning agents, and other household essentials.
School and Office Supplies: Notebooks, pens, and other supplies if you need them.
Seasonal Items: Depending on the time of year, you might find seasonal produce, holiday decorations, and themed products.
The Best Deals at Giant Food
The best deals at Giant Food can vary depending on the current promotions, sales, and your individual shopping needs. However, here are some tips to help you find great deals at Giant Food:
Weekly Circular: Check the weekly circular or flyer available on Giant Food's website or in-store to see the latest deals, discounts, and specials.
Loyalty Program: Join Giant Food's loyalty program, if available, to access exclusive discounts, personalized offers, and rewards.
Digital Coupons: Look for digital coupons on the Giant Food website or app. Load these coupons onto your loyalty card for extra savings.
Buy One, Get One (BOGO) Deals: Keep an eye out for BOGO deals on items you regularly use or items that have a longer shelf life.
Manager's Specials: Look for discounted items with Manager's Special tags, often found in the clearance or discounted sections.
In-Store Promotions: Pay attention to in-store signage for limited-time promotions, such as "2 for $5" or "3 for $10" offers.
Bulk Buys: Consider buying in bulk for items you frequently use if it makes sense for your household.
Seasonal Sales: Take advantage of seasonal sales and discounts, especially during holidays and special occasions.
Rewards Programs: If Giant Food offers a gas rewards program, take advantage of fuel discounts based on your grocery spending.
Digital Flyers and Apps: Download the Giant Food app or sign up for their newsletter to receive notifications about special deals and promotions.
Combo Deals: Look for combo deals where you can purchase related items together at a discounted price.
Clearance Sections: Explore the clearance sections for discounted items that might be nearing their expiration date or are being phased out.
Price Match: Check if Giant Food offers price-matching to match the prices of competitors' advertised deals.
Use Coupons: Utilize manufacturer's coupons for additional savings on products you intend to purchase.
Generic or Store Brands: Consider trying store-brand or generic products, as they are often cheaper than name brands.
Remember that deals can vary by location and time, so it's a good idea to regularly check the Giant Food website, app, or visit the store to stay updated on the latest promotions and discounts.
Is Giant Food Legit?
Yes, Giant Food is a legitimate and well-established supermarket chain in the Mid-Atlantic region of the United States. Giant Food is a subsidiary of Ahold Delhaize, a global retail conglomerate, and has been operating for many decades. It has numerous store locations across several states, including Maryland, Virginia, Delaware, and Washington, D.C.
Giant Food is a reputable grocery retailer with a long history of serving customers with a wide range of products, including fresh produce, meat, dairy, bakery items, and household goods. They offer various services such as pharmacies, online shopping, and loyalty programs to enhance the shopping experience for their customers.
Is Giant Food Safe?
Giant Food, like other reputable grocery store chains, takes measures to ensure the safety and well-being of its customers and employees. They adhere to industry standards and regulations to maintain a safe shopping environment.
Here are some general safety measures that you might expect to find at Giant Food:
Cleanliness and Sanitation: Giant Food typically maintains a clean and sanitized store environment. Regular cleaning routines are conducted, including disinfecting high-touch surfaces and common areas.
Food Safety: Giant Food follows proper food handling and storage practices to ensure the safety of the products they sell.
Pharmacy Safety: If the store has an in-store pharmacy, it will adhere to industry standards for prescription safety and patient privacy.
Health and Safety Guidelines: During times of public health concern, such as the COVID-19 pandemic, Giant Food may implement additional safety measures, such as requiring masks, social distancing, and offering hand sanitizing stations.
Employee Training: Giant Food typically provides training to its employees on food safety, customer service, and other relevant topics to ensure a safe and positive shopping experience.
Recall Procedures: If a product sold at Giant Food is recalled by the manufacturer, they will typically follow proper procedures to remove the product from shelves and notify customers.
Security: Giant Food stores usually have security measures in place to ensure the safety of both customers and employees.
How to order on Giant Food?
Here's how you can typically order groceries from Giant Food:
In-Store Shopping: Visit your nearest Giant Food store and browse the aisles to select the items you want to purchase. You can place items in your cart or basket as you go along.
Online Ordering and Delivery:
Website: Visit the Giant Food website and create an account (if you don't have one). Browse the online store and add items to your virtual cart. Select a delivery time slot or choose curbside pickup.
Mobile App: Download the Giant Food mobile app (if available) on your smartphone. Create an account or log in. Browse and add items to your cart. Choose delivery or pickup options.
Delivery:
Select a delivery time slot that works for you.
Add items to your online cart.
Proceed to checkout and provide your delivery address and payment information.
Review your order and confirm the purchase.
Curbside Pickup:
Choose the curbside pickup option during checkout.
Select a pickup time slot that is convenient for you.
Add items to your online cart and complete the checkout process.
Drive to the designated curbside pickup area at the chosen time. Follow the instructions for notifying the store
that you've arrived.
Payment: You can usually pay for your online order using credit or debit cards, as well as any accepted digital payment methods.
Delivery or Pickup: If you chose delivery, your groceries will be delivered to your specified address during the chosen time slot. If you chose curbside pickup, you'll pick up your order at the designated pickup area.
Giant Food Rewards
Giant Food offers a rewards program called "Giant Food Rewards." I recommend visiting the Giant Food website or contacting their customer service for the most up-to-date information.
Here's a general overview of what the Giant Food Rewards program might entail:
Loyalty Card: To participate in the Giant Food Rewards program, you'll typically need to sign up for a loyalty card. This card allows you to earn points and access exclusive discounts.
Earn Points: As you shop at Giant Food and purchase eligible items, you can earn points based on your spending. Points may be earned for every dollar spent, and bonus points might be offered on select products or during promotional periods.
Redeem Points: Accumulated points can often be redeemed for discounts on future purchases. For example, you might be able to redeem points for cents-off-per-gallon discounts at participating fuel stations or for discounts on groceries.
Personalized Offers: The Giant Food Rewards program might offer personalized discounts and offers based on your shopping habits. These offers could be loaded onto your loyalty card and automatically applied at checkout.
Digital Coupons: The program may provide access to digital coupons that you can load onto your loyalty card for additional savings.
Exclusive Promotions: Members of the Giant Food Rewards program might have access to special promotions, sweepstakes, and events.
Online Account: You might be able to manage your Giant Food Rewards account online, track your points, view personalized offers, and access digital coupons.
Partnerships: Some loyalty programs may have partnerships with other businesses, offering additional ways to earn and redeem rewards.
Giant Food Weekly Ad
Website: Visit the official Giant Food website. Look for a section labeled "Weekly Ad" or "Circular." Click on this section to view the current week's deals and promotions.
Mobile App: If Giant Food has a mobile app (available for iOS and Android devices), you can download it from your app store. The app might include a section for the weekly ad, allowing you to browse deals on your mobile device.
Online Search: You can also search online for "Giant Food weekly ad" to find websites or forums that might share the current ad or discuss the deals available.
In-Store: When you visit a Giant Food store, you might find physical copies of the weekly ad near the entrance or at the customer service desk.
Sign Up for Emails: Consider signing up for Giant Food's email newsletter. They might send you weekly updates about their promotions, including links to the online weekly ad.
Once you have access to the weekly ad, you can browse through the featured items, discounts, and offers. Keep in mind that the ad typically highlights deals on a variety of products, including fresh produce, meat, dairy, pantry staples, and more. The deals in the weekly ad are usually available for a limited time, so it's a good idea to plan your shopping accordingly to take advantage of the savings.
For the most accurate and current information about the Giant Food weekly ad, I recommend visiting their official website or contacting their customer service.
Giant Food Pros & Cons
Pros:
Wide Selection: Giant Food typically offers a wide variety of products, including fresh produce, meats, dairy, bakery items, and household goods.
Online Shopping: Giant Food provides online ordering and delivery options, allowing you to shop from the comfort of your home.
Loyalty Program: The Giant Food Rewards program (if available) offers opportunities for discounts, personalized offers, and rewards.
Weekly Deals: Giant Food often has weekly sales and promotions, allowing you to save money on your grocery purchases.
Pharmacy Services: Many Giant Food locations have in-store pharmacies, providing convenient access to prescription medications and over-the-counter drugs.
Convenient Locations: Giant Food has numerous store locations in the Mid-Atlantic region, making it accessible to many customers.
Ready-to-Eat Options: Some stores offer deli counters with a variety of prepared foods, making it convenient for quick meals.
Community Engagement: Giant Food may be involved in community initiatives, events, and charitable programs.
Cons:
Regional Presence: Giant Food's physical stores are primarily located in the Mid-Atlantic region, limiting accessibility for customers outside of this area.
Limited International Selection: Depending on the location, the selection of international and specialty foods might be limited compared to larger grocery chains or specialty stores.
Crowded Stores: During peak shopping times, Giant Food stores might get crowded, leading to longer checkout lines and potential inconvenience.
Pricing: While Giant Food offers sales and promotions, some customers might find that certain items are priced higher compared to other retailers.
Limited Organic and Specialty Options: While Giant Food offers organic and specialty items, the selection might not be as extensive as specialty grocery stores.
Store-Specific Issues: Experiences can vary by location, and some stores might have issues with cleanliness, organization, or customer service.
Competing Chains: Depending on your area, there might be other grocery chains or stores offering different benefits or lower prices.
Online Ordering Availability: Online shopping and delivery options might not be available at all store locations, limiting convenience for some customers.
Conclusion
Giant Food is a large grocery chain that operates in the Mid-Atlantic region of the United States. It has been in business for over 90 years and has a reputation for being a reliable and affordable source for groceries.
Giant Food has been involved in a few legal cases over the years, but none of them have resulted in any major judgments against the company. In fact, in most cases, Giant Food has been able to settle out of court or have the cases dismissed.
Giant Food has a good reputation and is generally considered to be a safe and reputable company to do business with. However, it is always important to do your own research before making any purchases.