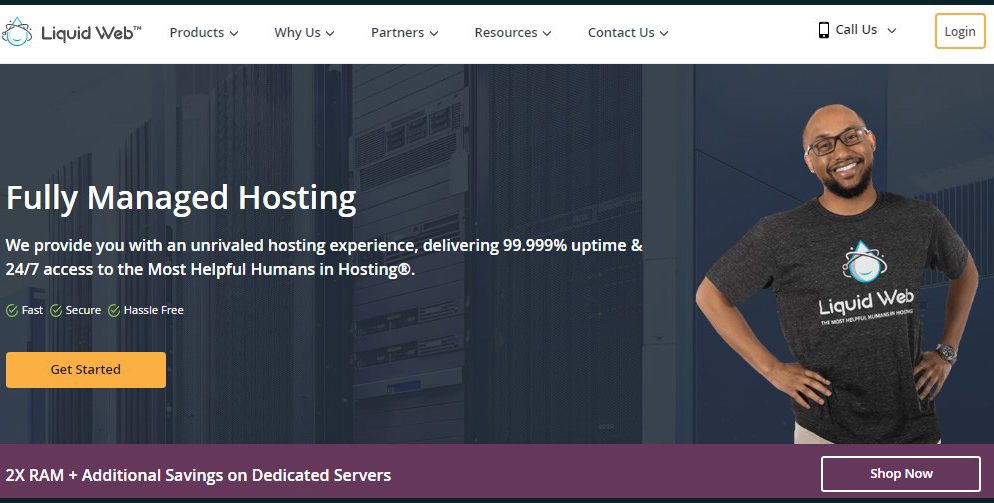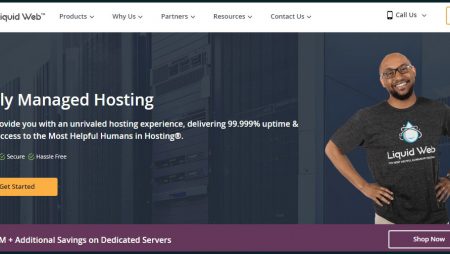 Our content is reader-supported. If you click on our links, we may earn a commission.
An excellent web-hosting service provider is a one of the important pre-requisite for any professional website.  To make your website visible and accessible for everyone online, it is very important to get your website hosted. It's precisely the space that one buys on a web server to store web data and files. There are many hosting providers in the market but nothing beats Liquid Web. It is the top managed hosting provider which is currently ruling the marketplace. It is known to offer supreme performance managed hosting structure which will benefit your website or web app in the long run. This managed hosting providers offer various services optimized for apps like WordPress, premium business email or WooCommerce, etc.
Also, Liquid Web provides you with customized server clusters which makes it easy to use popular applications. Beyond this, you do not need to have a headache about managing and optimizing the technicalities of a server, Liquid Web handles that itself.
Apart from this, in one of its WordPress hosting plans you can also manage your various WordPress websites through the custom control panel. Plus, in every plan, you have a choice to either go for cPanel/WHM or Plesk.
You can also seek better benefits through the latest launch of the Liquid Web that is managed the WooCommerce hosting service. This requires less money and provides amazing resources.
Remarkable features of Liquid Web

Liquid Web concentrates on providing managed VPS as well as hosting services. Here are some of the remarkable features of Liquid Web which makes it better than other competitors:
Fully managed hosting services – the hosting services provided by Liquid Web are very well managed which means all your software updates, as well as security patches, will be handled by the software. Plus, additional assistance will be offered.
Programmed plugin updates – as compared to other hosting provides, Liquid Web automatically updates the plugins. This is also valuable to be aware of any new threats. On the other hand, to avoid the confusion plugins are updates separately initially and later the process goes on.
Developer friendly – Liquid Web is highly developer-friendly which means you get all the tools like SSH, WP-CLI as well as Git.
100% satisfaction – with the top NPS score of 66, Liquid Web is the most opted and loved hosting provider. Therefore, it offers 100% satisfaction to its customers.
Awesome speed – Liquid Web is entirely built on PHP7 as well as Nginx which offers awesome speed and boosts website's overall performance.
iThemes Sync Pro – another feature of Liquid Web is iThemes sync pro which helps you in managing the websites from one location. Isn't it incredible? They monitor the Google analystics data as well as SEO status. You will be aware of uptime/downtime.
Pricing plans of Liquid Web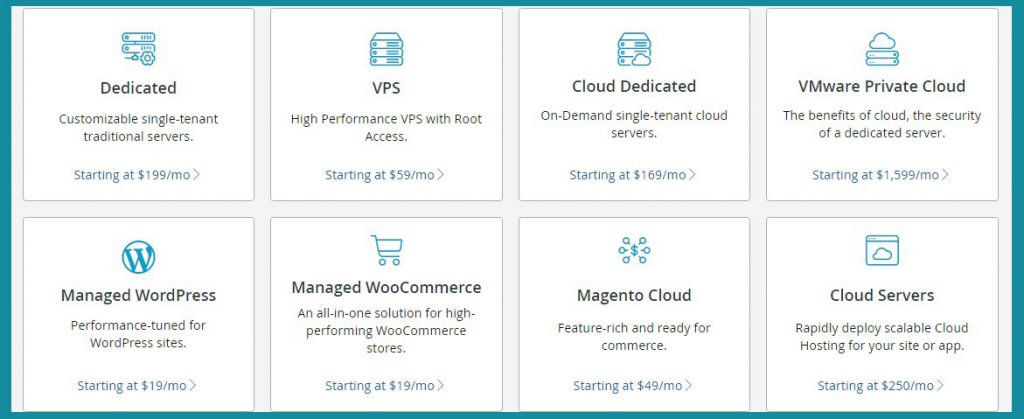 Since Liquid Web is superior to other random hosting solutions which is why its pricing plans are a little different. You might it slightly expensive but it worth every penny spend on it. Here are hosting plans by Liquid Web mentioned below:
Managed WordPress personal – with 30GB disk space and 5TB bandwidth available at the price of $19.33/month.
Dedicated – with 2x250GB disk space and 5TB bandwidth available at the price of $199/month.
Managed WooCommerce – with unmetered disk space and bandwidth available at the price of $39/month.
Cloud VPS – with 40GB disk space and 5TB bandwidth available at the price of $29/month.
Conclusion
If you want your website or store to reach new heights of success then it is necessary to have managed hosting solutions like Liquid Web. It has great liquid web speed, web server response time, and much more. You also get complete support from Liquid Web in the form of live chats, emails, etc.
Therefore, without wasting much time in thinking, go grab your chance of success with Liquid Web.