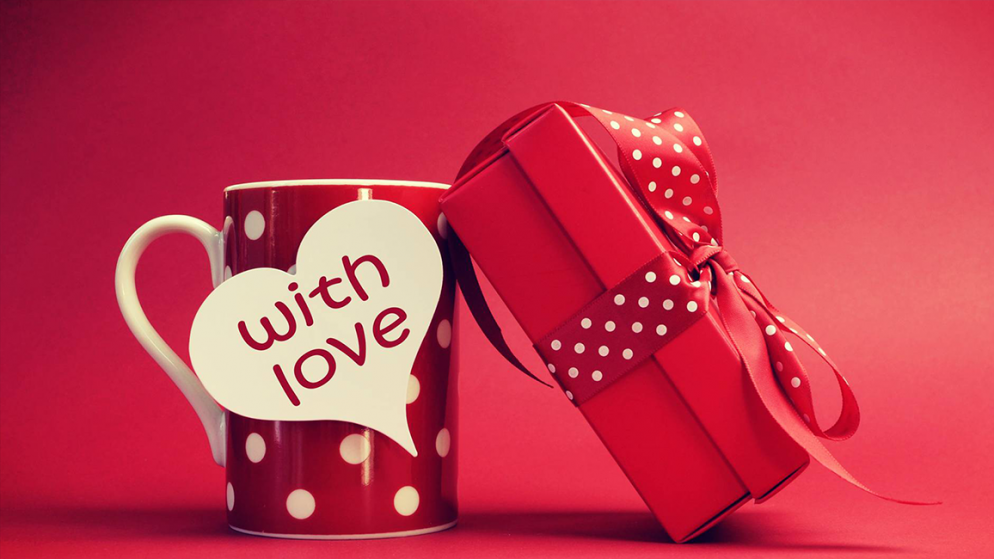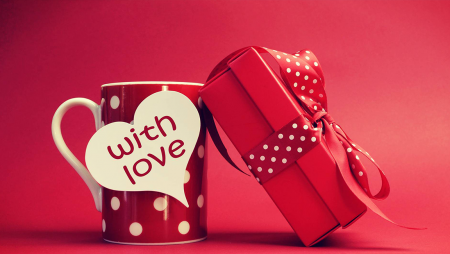 Heads up: Our content is reader-supported. This page includes affiliate links. If you click and purchase, I may receive a small commission at no extra cost to you.
Edible blooms review is an insight into the e-store that is taking gourmet gifting world by storm. They offer edible bouquets made of chocolates, fruits, and donuts. If you know anyone who loves to garden they offer plants as gifts too. Check out the link below
The Prologue
Hi, all you lovely people!! Spring is here and so are the flower buds emerging into beautifully hued flowerbeds, which calls for celebrations. But…it smells spring *achchooo! Pollens and hay fever*.*sorry guys*, it feels spring *do wear goggles though* and most of all; it looks spring!! Spring does have its disadvantages; just enough to put anyone who has allergies in a bad mood, but here is a news flash. Now you don't have to go through any of this. Now you don't even have to wait for july to see it in full bloom. Yes, you can have spring at yours and your loved one's house, whenever you crave for it.
You must be wondering, is everything all right with shumayla? The answer, my dear readers, and friends, to all worries and queries, is that i am perfectly fine *no, allergies per say*. I just found a spring that i can smell, feel, see (*read stare at adoringly*) and eat. No, your eyes did not fail you, you read it just right – you can eat spring. It is called edible blooms. It is blooming chocolate bouquets and boy, do we love these scrumptiously dainty delights!
About Edible Blooms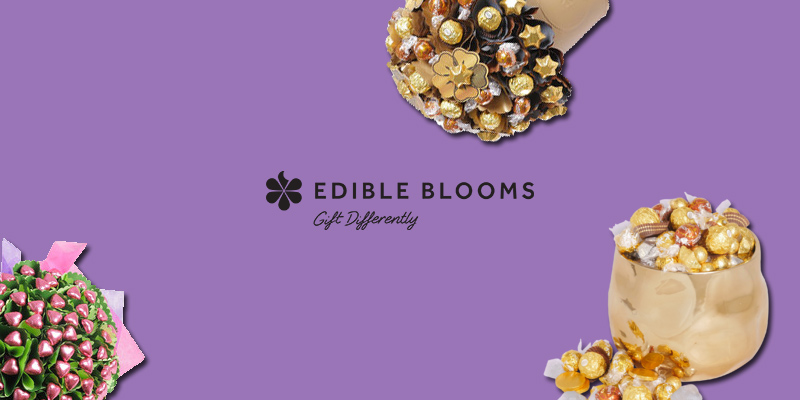 Buy Unique choclate on Edible Blooms
As a living, breathing and thinking creatures, we human beings tend to have a very, very wandering mind. I don't just mean random thinking that's required to function decent human beings that most of us are. I mean one of those flights of thought where you're physically present on earth but mentally well, you have gone and come back from the andromeda galaxy at least twice within last fifteen seconds. And to yours and everyone else's surprise, it was made of chocolate. At least that's how it is for me. That's the power of imagination. It takes you to what seems impossibly funny. But who has to say, funny is always bad or weird can't be liked?
Not much but around somewhere between early and late 20thcentury, william arthur ward said, "if you can imagine something, you can achieve it. If you can dream it, you can become." and after around another century two sisters and pals kelly jamieson and abbey baker, took it by heart and decided to pursue an imagination. That was the day edible blooms was conceived.
About The Founders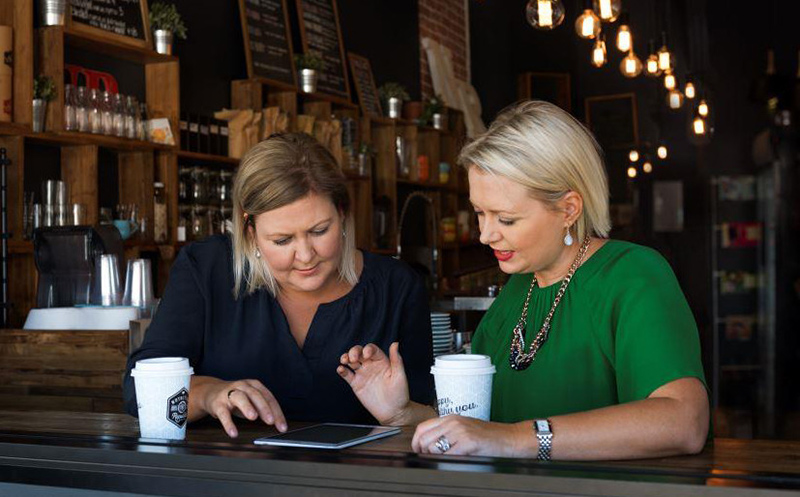 Buy Unique choclate on Edible Blooms
Key Features Of Edible Blooms
A 100% australian family owned business
As aforementioned, edible blooms was born out of australian family tradition of gift giving and the joys that it brings. Gift giving is an art. Sometimes a dreaded one but an art nonetheless. The owners abbey and kelly wanted to make this fear disappear into the thin air. So, if you are afraid and a lot apprehensive about the consequences you may face should you fail to find the perfect gift, edible blooms is definitely meant for you. They have a reliability of family-owned business, so you can be ensured that they know how families bond over gifts, more so when it involves something as scrumptious as ferrero rochers or lindt lindors. Add on various other mouthwatering goodies from their well-catered selections and you're good to go.
Designed to suit your eyes and needs
I am sure, a lot of you must have noticed, that we tend to rely on our visual sense more than any other one to perceive our world. So, making things aesthetically appealing is inevitable. But keeping it in sync with fantastic functionality can be quite tasking. Loaded with a team of creative individuals edible blooms has their own designers excelling in several arts of aesthetics such as flower arrangement, and plant expertise. In order to keep everything transparent the brand also duly mentions the name of the designer or the baker below the gift you may have chosen. All their products are freshly baked by some of the best in the baking business. You can also get them customized according to your vision. Can this get any better? I'd say, no to that!
Afterpay
There is no free lunch in this world. As sad as it is, gifts come with a price, literally. It can be a financial burden and a major blow to your monthly budget if you go out of your way and overspend. To keep this matter from becoming a daunting misery, edible blooms offer after pay. You can pay the full price of your gift in four installments.
Canstar blue and google ratings certified
Canstar blue is an australia based delivery review website. You can get flowers delivered at the doorstep and it is a convenient gifting option. But it can be a hassle if the said flower is made of perishable items such as real flowers or edibles. Canstar blue has rated edible blooms no 1 for their efficient and excellent delivery record. Google ratings has given them a rating as high as 4.5 out of 5 stars. It is safe to say with so many viewers casting their votes in favor edible blooms it would be an understatement to be doubtful of their sincerity.
How does Edible Blooms Work?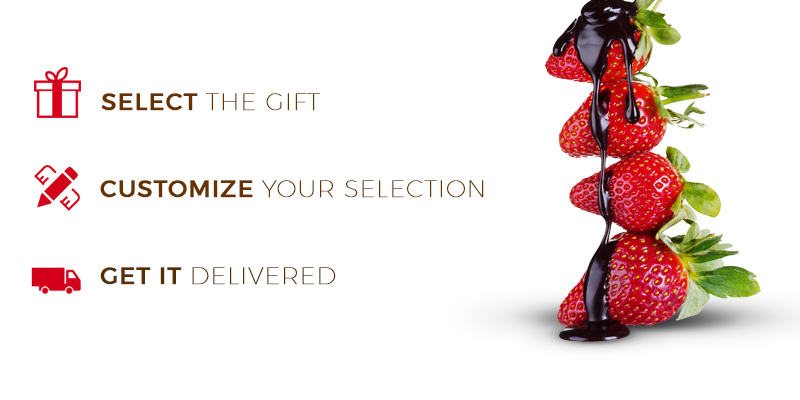 Buy Unique choclate on Edible Blooms
Since you choose to read this section, we are assuming you're on the other side of gifting line – you dread it. Don't worry, i understand where you're coming from. I am from there too. The whole matter sends chills down my spine. I freeze amongst the plethora of gifting isle of the supermarket. There's some wetness on my forehead and palm. A blast of sensations shooting across, like stars where my head used to be. Too many voices in my head to even hear myself think. Oh! The horror of the infamous gifting drill. Fret no more, hold my hand it is all going to be fine. You'll find a gift and your receiver will love it.
Step 1 – Selection Of The Gift 
They say a journey of miles begins with a single step but most of us know taking the first step towards anything is also the hardest. There is fear of the unknown. There are apprehension and stress of the inevitable eventualities that may or may not follow.
Edible blooms makes this decision very simple for you. You can scroll down and browse the gifts through various categories – occasions, price, birthday cakes, fruits and donuts, chocolate bouquets, gift baskets, and plants. Does it feel like gift isle section chill is again going down your spine? Worry not, edible bloom filter is just to blanket you chills to warm up your spine and day to be precise. You can select, occasions, budget, and location and let the magic wand of edible blooms do the rest.
Step 2 – Customize Your Gifts
Now that you've selected or found the perfect gift in a jiffy, you can enhance it by adding a personal touch or two. You can add extra chocolates – because you can never have enough chocolates. Add a personal note – seriously, who does not appreciate a token of love that comes along in form of words? They help you with words too. Additionally, ask them to leave the card blank if you prefer the old school way of handwritten notes.
I personally adore those, in both roles; as a giver and as a receiver. Without any shadow of a doubt, add ribbon message. It is elegant, dainty and speaks volumes on erudition. Gifting it to a wine lover? They have a wide array of the most exotic wines around. We all know the cutesy effect a plush soft toy has on, remotely anyone. Add them up and take your gifting game a several notches up!
Virtually, nothing can come close to the love that you carry in your heart for the receiver of the gift, but if you a gift something personalized the receiver will immensely cherish it for years to come. So to speak; rapaciously the least, both as a sweet memory in the heart and on the tongue.
What should you buy from Edible Blooms ?
Did you know more often than not, givers tend to spend more on gifts than the receiver would have, had they bought the same gift for themselves? General tendency to flourish this lies in the thought that the higher the price the higher the likelihood of it being liked. Unfortunately, that's not always the case. Sometimes cheapest of the gifts can do wonders as opposed to their very pricey counterpart.
Frankly, gifting could be a little overwhelming especially if you are somewhat aghast at the idea of it. Amidst the quintessential cornucopia of gifts what you select has to be both about you and the receiver, and this is very daunting a responsibility. My, personal choice of weapon, to get out of this situation usually is, to carefully pay attention to the general likes and dislikes of the person at the receiving end. Gifts have to be more about the emotions you want to convey than anything else. To solve it all we have a wonderful world of edible blooms. There is a sheer tenacity in the impressive display of products edible blooms offer.
So, here are a few suggestions which you can follow through to shop at edible blooms to get that perfect gift:
1. Chocolate Bouquets

Buy Unique choclate on Edible Blooms
2. Donut and Fruits Bouquets
Has the title startled you? I know, i was when i read it for the first time. But edible blooms is doing it. Boy, are they doing it right! I mean look at it? Who would say it is edible? It is too beautiful to be eaten. It should be admired. The state of the art that it is, it should be on your list – just in case you know someone who would appreciate a little healthier option or someone who likes gooey awesomeness of a donut.
3. Gift Hampers

Buy Unique choclate on Edible Blooms
Still not happy and still haven't found a gift of your liking? Know a wine or a beer lover? Have an acquaintance who'd appreciate the perfumed goodness of candles? You are in the right place at the right time then. Edible blooms has an array of gift hampers handcrafted and curated just to make you happy. Choose the alcohol of your choice or chocolates that you think will go best with it, wrap this exotic indulgence into the love of smoothness of satin ribbon, top it up with sprinkles of words. And let this bloom of affection fill the heart (or taste-buds) of the receiver with its impeccable indulgence.
4. Plants

Buy Unique choclate on Edible Blooms
Nature, by default, is the most tranquil experience on can have in their lifetime on the Earth. Ask anyone. Environmentalist or not, the joy of seeing a plant grow is a serene experience. You can now gift this experience of zen to someone thanks to Edible Blooms. Gift Succulents, Herb or vegetable seeds for a kitchen garden, a tree or a flowering plant and spoil your loved one. Want more? These plants come with care instructions, so it is a fantastic gift both for a gardening amateur or a true blue gardener. This ladies and gentlemen is a gift to foster for a lifetime to come and it gives to mother nature as it gives to us.
Edible Blooms Shipping Details
Tired of same old boring gifts of bouquets and greeting cards? Good news! Edible blooms delivers all over australia. They're experts in courtesy and customer service. So if you're not at home and you do allow them or if the courier service deems it safe they will leave your box at your doorstep. Now if none of this available they'll leave a calling card at your address and you can pick your package from the nearest post office.
Since their most incredible selection is actually perishable they pack them in the specially designed boxes that have an ice pack in them. They also take full responsibility for it reaching to you safely. Which is why they ask you to inform them right away should you receive a damaged product in your mailbox. They'll get you a replacement and it is gonna be complimentary. At checkout, once you enter your delivery postcode and preferred delivery date, all available delivery prices will be presented. Choose a next business day delivery date for the lowest rate. Please select your preferred delivery date on the calendar. For more delivery and shipping specifics read on:
Conditions
If you wish to have a vip or timed delivery and the shipping method 'time requests and 3hr vip delivery service' isn't available at checkout please contact their concierge team for a quote on 1300 768 996
As they make their fresh fruit bouquets, donut gifts, and birthday cakes daily to order these are not included within their standard next business day 'free delivery if you order above $99.00' promotion.
Standard couriers do not serve on their standard next business day service to some suburbs and regional towns. In these cases, gifts will be delivered to the closest australia post outlet for local collection by the receiver
Edible Blooms Gift Delivery
Additionally, you can request a specific time and date for delivery as well. Although conditions applied, then again not all good things come for free.
Conditions
Please add a business name into the company field upon checkout to ensure it is delivered before 5 pm.
Kindly note they do not deliver their 'Next Day' standard delivery service on a Saturday.
Please note they don't offer Saturday delivery for Western Australia.
You'll have to pay $25 for express next day delivery. They also offer a three hour delivery to all major metro areas that include Melbourne, Sydney, Perth, Adelaide, and Brisbane.
Pros and Cons Edible Blooms
Pros
An easy-to-navigate e-store, Edible Bloom is surely a game changer with their innovative edible Bouquets. They offer customization and help you create a personal touch. Nothing says 'You care' better than that.
Edible Blooms offers free of cost service for orders above $99.
The store not only offers individual gifting but corporate gifting as well.
If you're someone who relies on Google Ratings, for stores, this place should be a MUST for you, since their ranking is as high as 4.8 out of 5. They are also ranked #1 on Canstar Blue for their outstandingly impeccable delivery services.
You can pay for your gift in four installments as well through AfterPay.
They're environment-friendly with their carbon offset, recycled paper, and reusable tin policy. They don't use plastic. As a matter of fact, their additives are also biodegradable.
Cons
They don't serve all countries yet. Although they do deliver in New Zealand, UK, and Switzerland.
A lot of conditions for delivery and shipping in remote and rural areas, which may be quite a put off for a few people.
Aesthetically, they need to work on their brand image and the website. It looks a little plane, which may be perceived negatively for someone who is looking for gourmet edibles for gifting.
Edible Blooms Review 2020 – Conclusion
With their state-of-art delivery and a fantastically interwoven selection of gourmet goodies,it is not hyperbolic to say edible blooms is changing innovation game in gift giving. Although the store needs to work a little on the visuals they offer as a brand, it is far smaller a con in comparison with the exquisite selection that spoils one for choices. It is laudable to say they've maintained their legacy for 15 years and are still thriving. The assemblage and offers of customization are out of this world. Tangylife thinks you must try this innovation of a store. And do let us know how it has fared you and we will keep showing you with our helpful tidbits to make your shopping experience a little more smooth than it already is. Happy gifting!