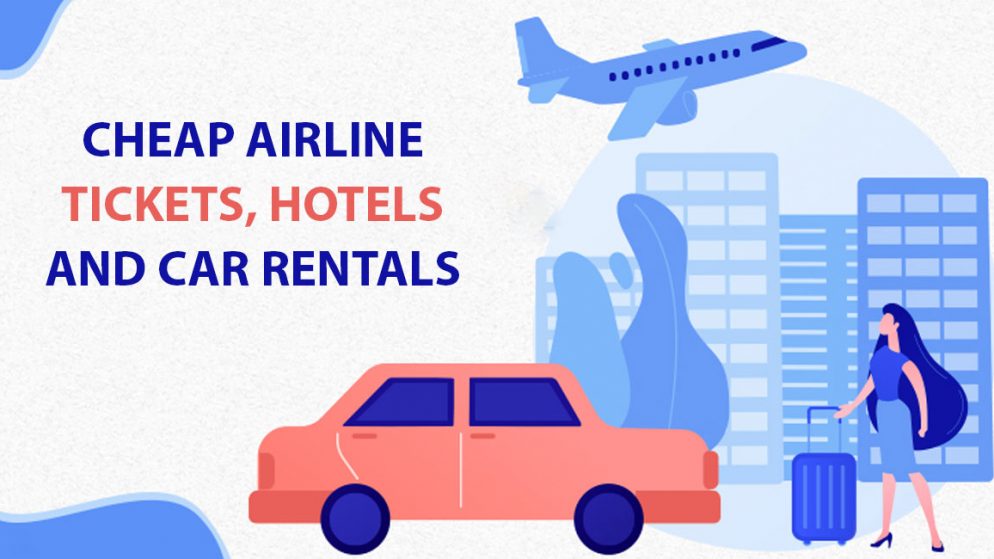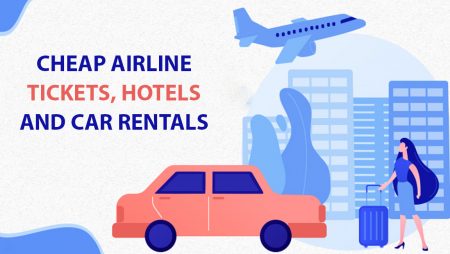 Our content is reader-supported. If you click on our links, we may earn a commission.
With the help of CheapOair, you may reserve accommodations, transportation, cruises, and vacation packages online.
You could guess from the name that this website always has the lowest prices, but will CheapOair actually save you money on your upcoming trip?
We'll take you step-by-step through the website in this post to demonstrate how to do a flight, hotel, rental car, cruise, and vacation package search. Additionally, we'll compare prices to see if CheapOair really is the most affordable option.
CheapOair Flights
Step-by-Step Instructions for Booking a Flight on CheapOair
The first step entails entering your location, departure and arrival dates, the number of passengers, and the cabin category (which defaults to coach). Use the toggle switches or search areas below the main details if you wish to pick a certain airline, just look for direct flights, or depart from a different city. After entering all of your information, select Search Flights.
Your search results page will show you, first of all, that there is a lot of material there. A list of what's available for each airline can be seen in the top box. The rates for the shortest and cheapest flights, as well as flights on various days or departing from various airports, are displayed just above the search results list.
Simply select Flight Details to view additional information about any flight. A green banner will appear at the top of the results box if choosing an alternative date or airport will result in a cost-saving option. The cost you see includes all applicable taxes and fees. Select when you're ready to make a reservation.
You can next evaluate your flight, choose an upgrade, enter your passenger information, and decide whether to buy travel assistance classic and/or travel insurance (scroll down for more on these). To finish your transaction, click Confirm & Book after entering your payment information.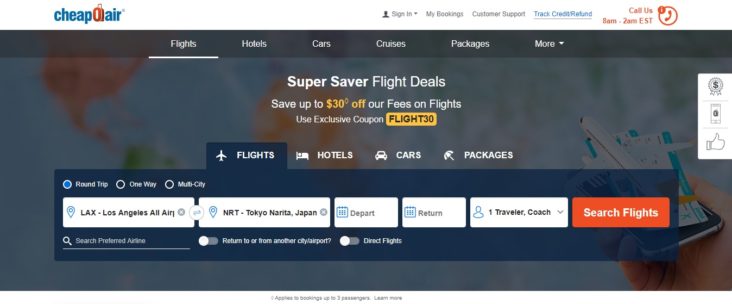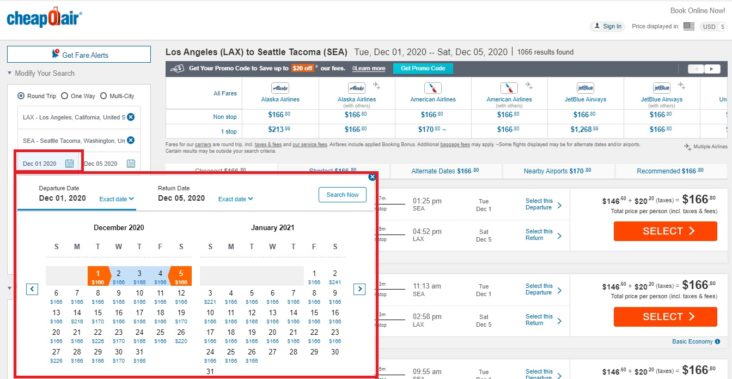 Low Fare Schedule
If your travel dates are flexible, you should use the CheapOair cheap fare calendar. Click on the date in your search to discover this tool. Be aware that not all flights offer this function.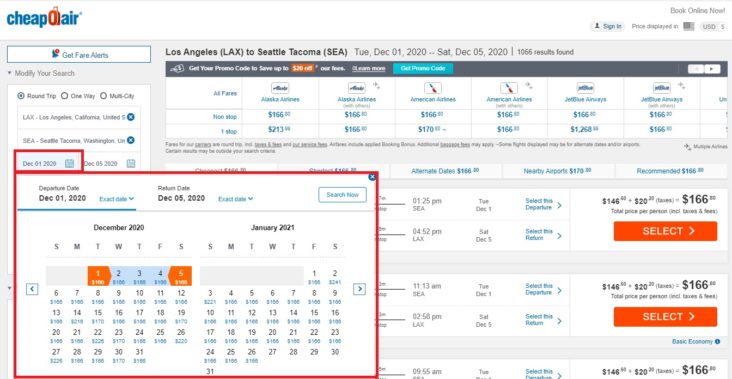 Promise to Match Price
The pledge to match prices made by CheapOair is typical of other OTAs. Within 24 hours of your reservation, if you discover an identical itinerary for less money on a few English-language OTAs (such as Expedia, Orbitz, Priceline, or Travelocity), CheapOair will refund you the difference or let you cancel your flight for a full refund.
Only publically available fares are covered by this price match guarantee; opaque bookings (those for which the whole information is not available until after the booking is complete) and mistake fares are not included.

Booking Charge
Booking costs range from $0 to $35 on CheapOair for flights. The fee will be listed in the flight's fare details for you to view.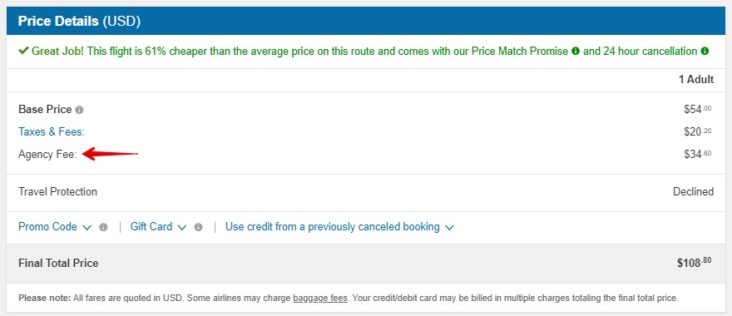 Travel Security
The following are the travel insurance benefits that CheapOair provides:
Up to $100,000 for trip cancellation
cancellation of a trip up to $100,000
Up to $100,000 in accidental death and dismemberment
up to $200 for a travel delay
a $200 fee for delayed baggage

Travel Assist Classic
You can book the Travel Assist Classic package with your flight on CheapOair. It includes the following:
immediate medical attention
Personalized concierge support
help with passports and visas
$50 off your next trip coupon

Reserve Now, Pay Later
You might see a monthly payment option when you're entering your payment information. This is a sophisticated approach to sell you a loan.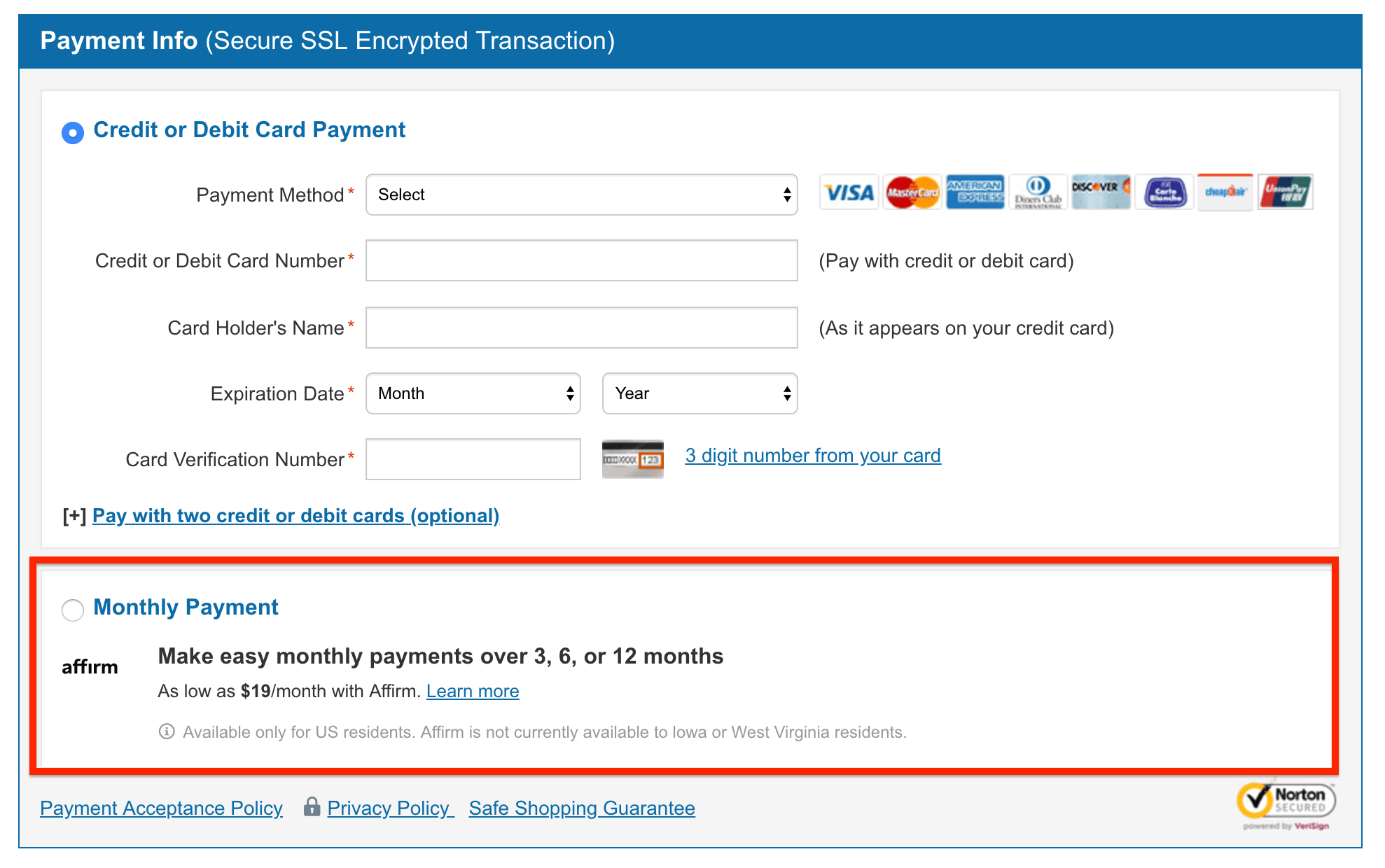 CheapOair Hotels
[Step-by-Step] How to Book a Hotel on CheapOair
Click on Hotels in the main menu or main search box to start your CheapOair hotel search. Enter the location, departure and arrival dates, as well as the number of rooms and passengers. Click on the choices shown below the main search boxes to look up a hotel by name or rating. The next step is to click Search Hotels.
With the options on the left side of your screen, you may filter your results by a variety of criteria, including price, rating, neighbourhood, amenities, hotel brand, and more.
You may find a wealth of information about each search result, including reviews, location, CheapOair Rewards (scroll down for more details), and nightly rate. Once you've decided on a hotel, press I'll reserve to proceed.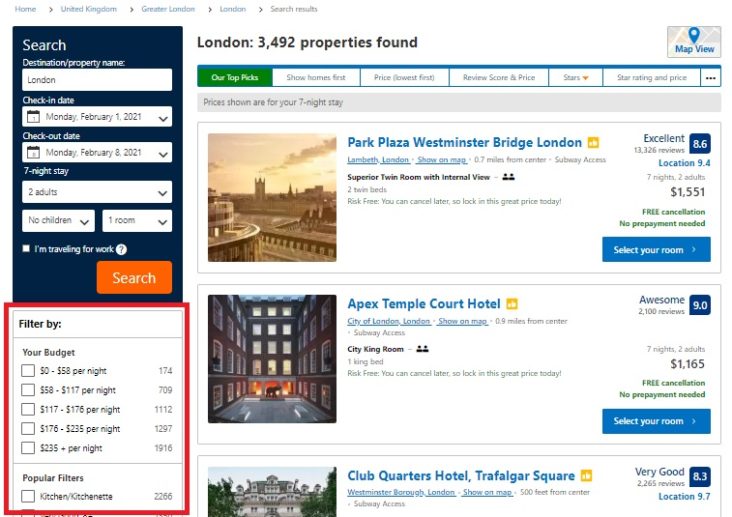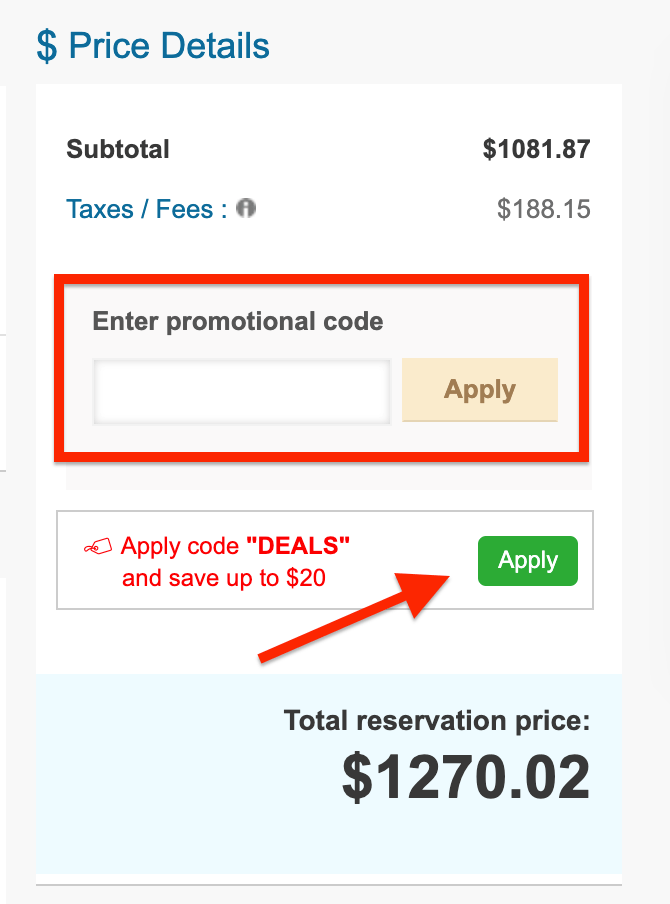 .

Travel Protection Plan
When making a hotel reservation, CheapOair offers a Travel Protection Plan that offers trip cancellation and interruption benefits up to $100,000 as well as trip delay and luggage delay protection.
If you pay for your reservation with a superb travel rewards credit card, this additional insurance might not be necessary.
CheapOair Cars
Step-by-Step Instructions for Booking a Rental Car on CheapOair
To begin, select "Cars" from the primary search box or primary search bar. Enter the pick-up dates and hours as well as your pick-up location. More options are shown below the search box if you want to narrow your search to a specific rental agency or vehicle type. then choose Cars to search.
With the help of the choices on the left, you may filter your results. Select one of the options at the top if you just want to see a specific kind of vehicle.
You can find information about the automobile type, features, and rental agency in each search result box. There are 2 costs listed: one for the entire rental and one for each day. These costs include all car rental taxes and fees, but not the CheapOair fees.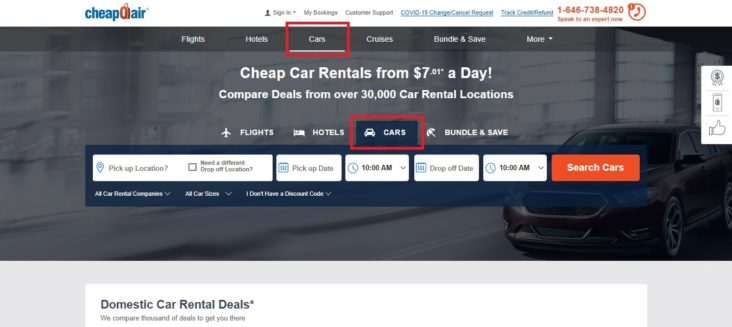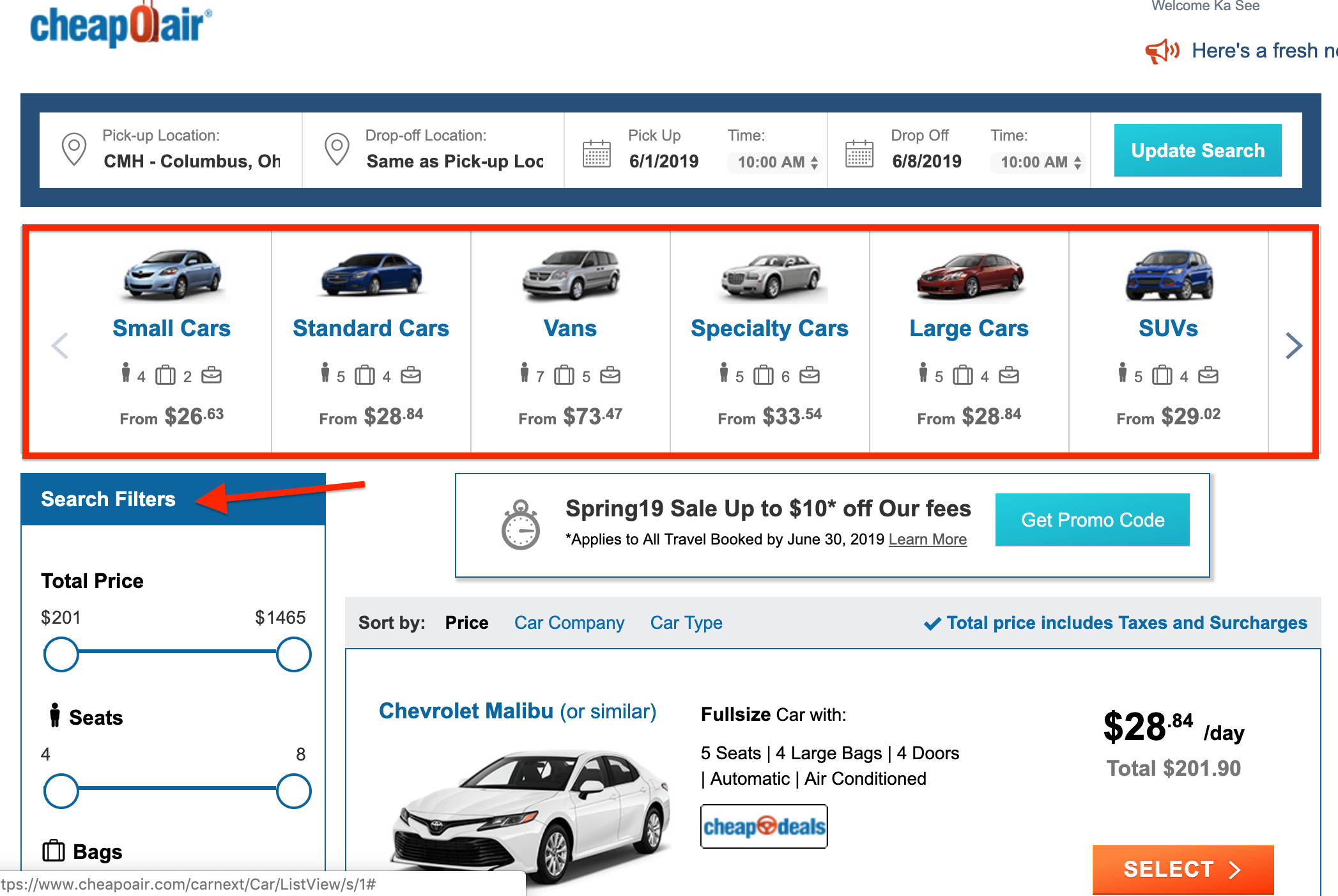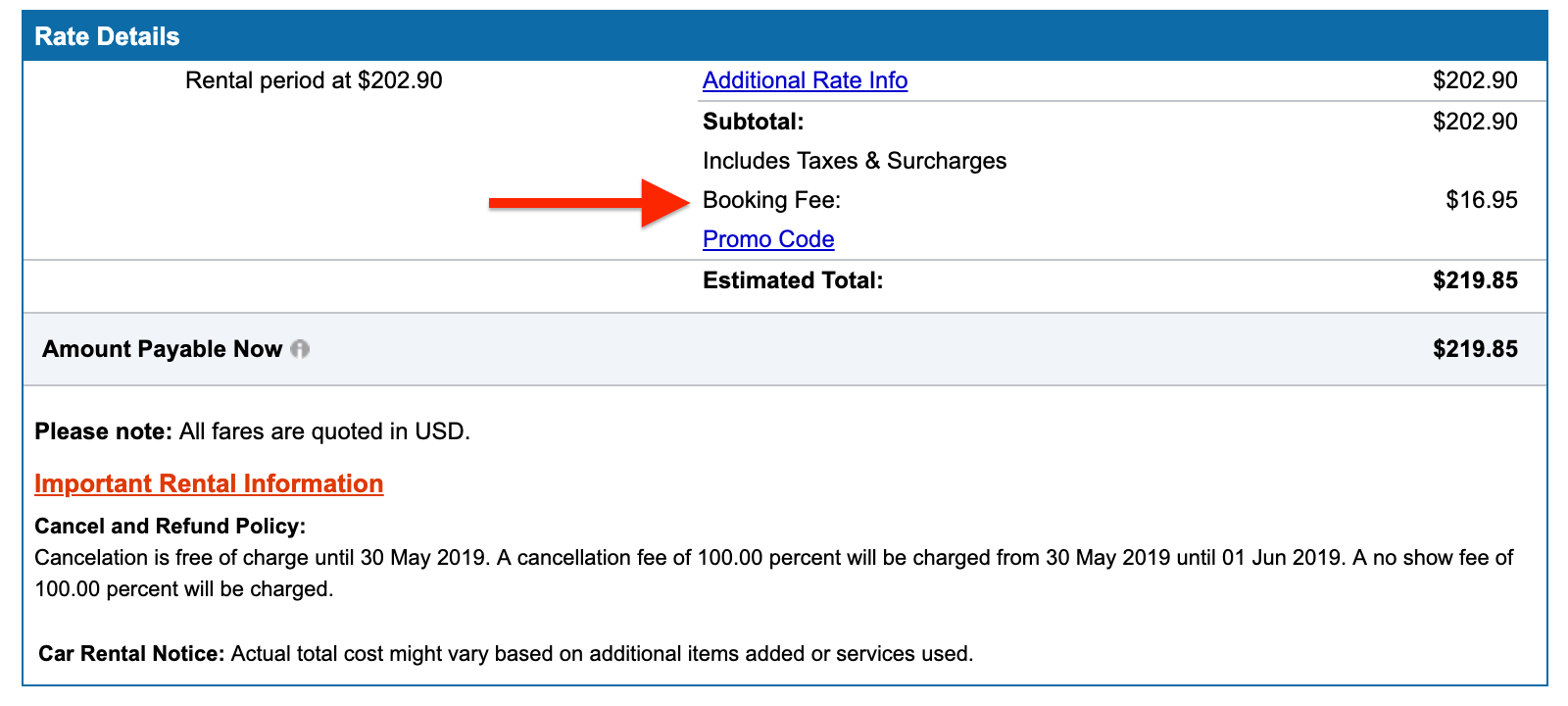 Cheap Deals
Some search results for automobile rentals might not show a car rental company. Instead, a "cheap bargains" logo will be shown.
This is CheapOair's interpretation of an opaque booking, in which you are not made aware of the rental company (car, hotel, or airline) until the booking is finalized.

Rental Car Damage Protection Plan
You must decide whether to buy automobile rental insurance before completing your CheapOair rental car reservation.
You don't need to file a claim with any other insurance you might have first because this policy is primary. It includes loss and damage coverage up to $35,000 and has a $0 deductible.

CheapOair Vacations
Step-by-Step Instructions for Booking a Vacation Package on CheapOair
You can choose any combination of a hotel, airline, and/or rental car for your holiday package. In the main search box, pick the type of package you want. Then you must enter some basic data, like the cities of departure and destination, the dates of travel, the number of passengers, the number of rooms, and the aircraft class. Additionally, you can include details like the hotel's name or star rating.
These search results will differ slightly from the others in appearance. This time, the filtering options will be on your screen's right side. Using the sort options directly above the search results list, you can always arrange your list according to popularity, price, overall savings, or ratings.
The whole vacation package will be included in each search result (a hotel and flight in this example). Use the buttons at the bottom of the search box to check flight details or make adjustments. The amount you see per person covers all costs associated with the trip, including all applicable taxes and fees. Select is required to proceed.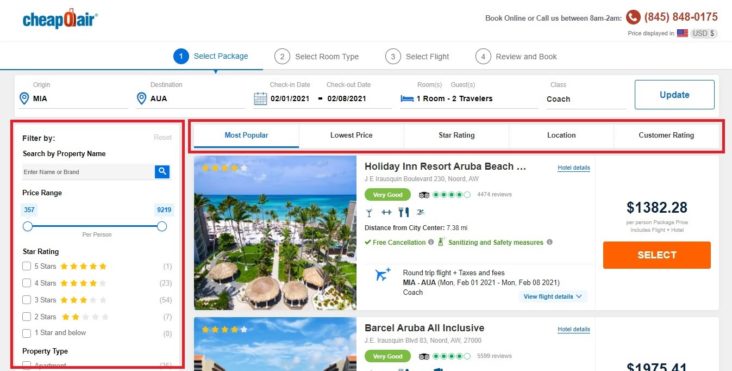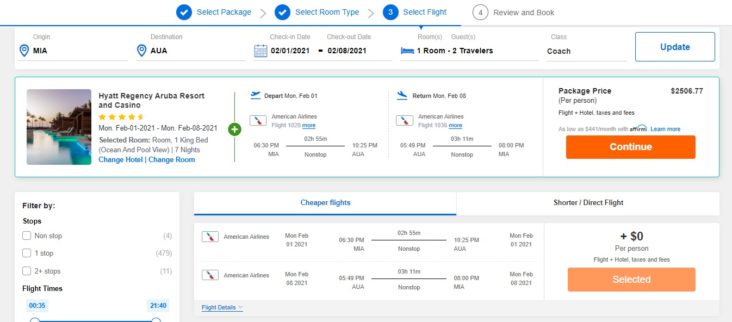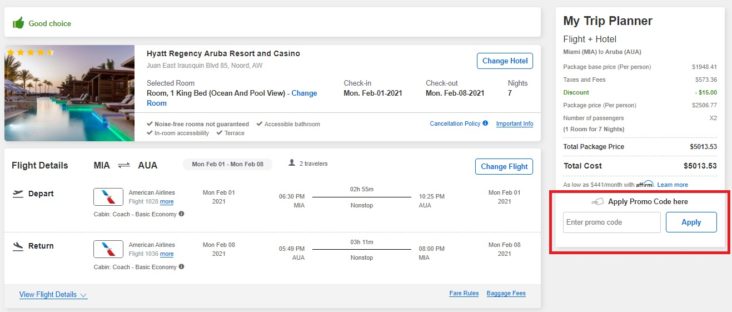 Price Comparisons
Checking to see whether CheapOair can help you save money on your upcoming holiday.
Explanation: A deal that includes a 7-night stay at the Riu Palace Aruba All Inclusive resort and two roundtrip airline tickets from Nashville, Tennessee (BNA) to Aruba (AUA).
Using CheapOair, the total cost of the trip package was $5,032.71.
Booking separately with CheapOair resulted in a total price of $5,547.93 for the hotel and flight.
When booked separately through the websites of the hotel and airline, the total price was $5,845.26.
You can see how much money you'll save by booking this holiday package on CheapOair.
CheapOair Cruises
The first thing you'll notice when using CheapOair to purchase a cruise is that you'll be directed to Avoya Travel.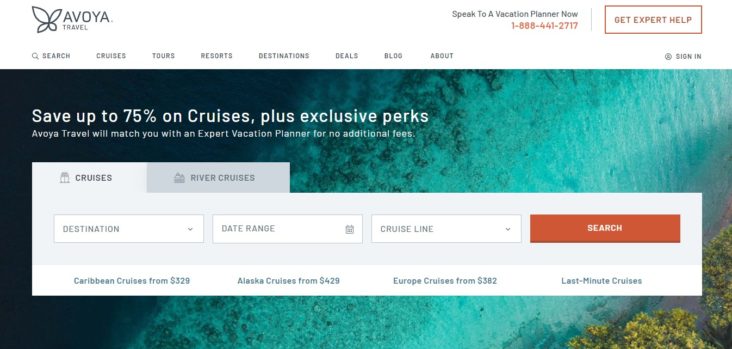 The usual online travel agency is not Avoya Travel. You can browse their website to find a cruise vacation, but calling is necessary to make a reservation.
Some basic pricing details will be available online, but to obtain any final pricing, you must contact the number provided, join the program, and unlock member pricing.
CheapOair Exclusive Credit Cards
Although CheapOair offers its own credit cards, are they worthwhile?
Here is an overview of the benefits that the CheapOair credit cards provide:
No yearly charge
After making $500 in purchases within the first 90 days, you'll get a $50 statement credit.
Spending $1 on CheapOair purchases earns you 6 points.
4 points for every $1 spent on meals
All other purchases earn 2 points for every $1 spent.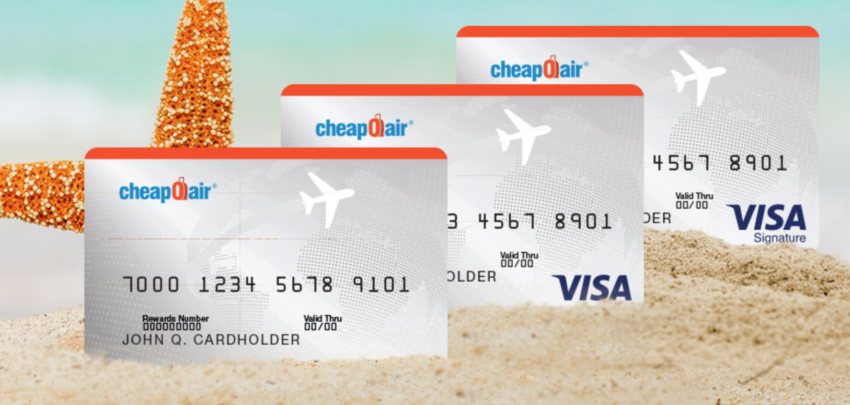 CheapOair Rewards & Bonuses
How to Earn Points for CheapOair Rewards
Earn one to three CheapOair Rewards points for every $1 spent on travel, lodging, and vehicles (based on your level of membership, see below)
Earn two CheapOair Rewards points for each $1 spent on lodging, transportation, and other purchases made through the mobile app.
When you use your CheapOair credit card to pay for flights, hotels, and vehicles, you'll earn 6 CheapOair Rewards points for every $1 spent.
500 points are awarded for joining CheapOair Rewards.
For your first booking, earn 500 points.
Earn 5,000 points when you refer a friend to use CheapOair for their travel arrangements.

Membership Levels

Bronze: Join to automatically become a Bronze Member and receive one point for every dollar spent on travel, lodging, and automobiles.
Silver: To become a Silver Member, complete one reservation or spend $1,000. Silver Members receive one point for every $1 spent on travel-related purchases, including lodging and automobiles.
Gold: Earn two points for every $1 spent on flights, hotels, and vehicles if you make two reservations or spend $2,000 to become a Gold Member.
Platinum: To become a Platinum Member, you must make three reservations or spend $3,000; you will then receive three points for every dollar you spend on travel-related purchases like hotels, autos, and flights.
Method To Redeem CheapOair Rewards Points
Your CheapOair Rewards points can be used to book travel or lodging. A point from CheapOair is worth 0.5 cents.
You can receive a $5 gift card to put toward a flight for every 1,000 points. Or you can receive a $1 hotel discount for every 200 points.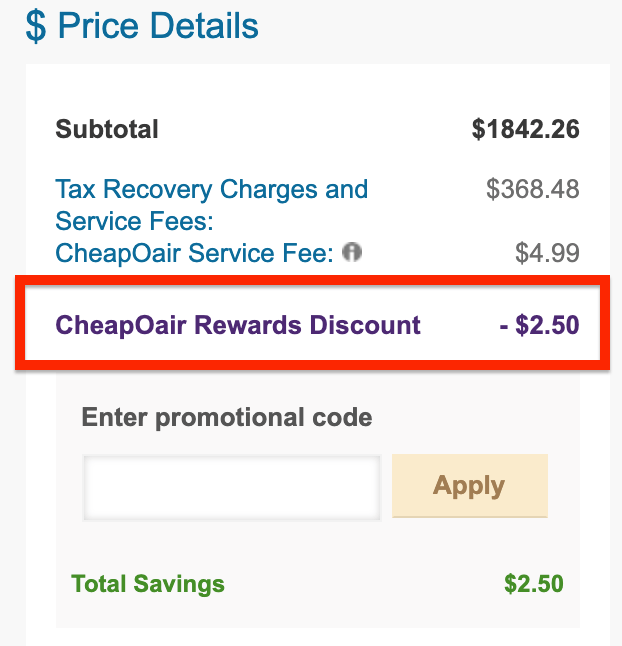 Final Reflections
Online travel agency CheapOair provides vacation packages, cruises, hotels, rental cars, and flights.
Sadly, this website rarely lives up to its reputation. While CheapOair occasionally had reduced pricing, for the most part, its rates were among the highest. This is due in part to the fact that there are booking costs.