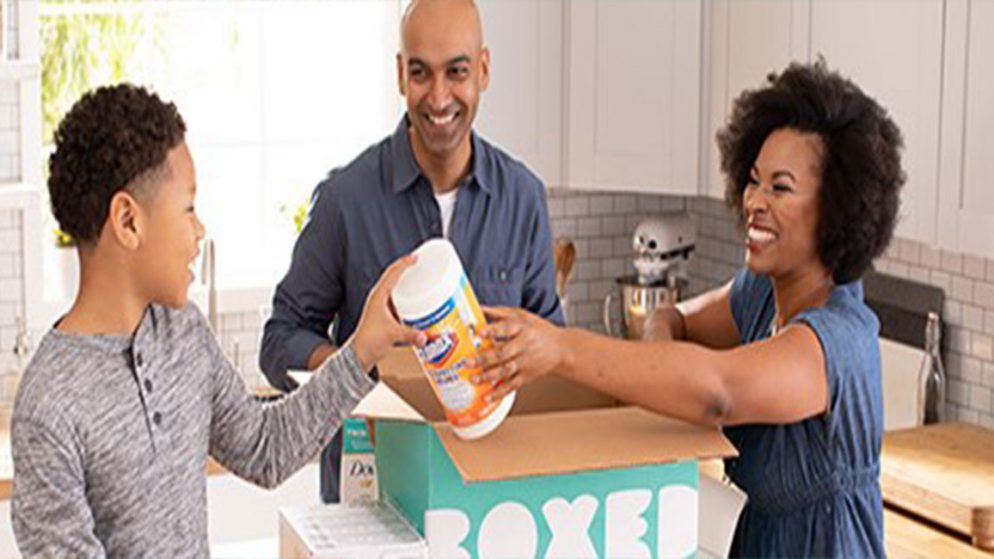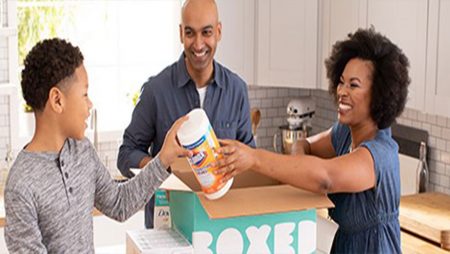 Heads up: Our content is reader-supported. This page includes affiliate links. If you click and purchase, I may receive a small commission at no extra cost to you.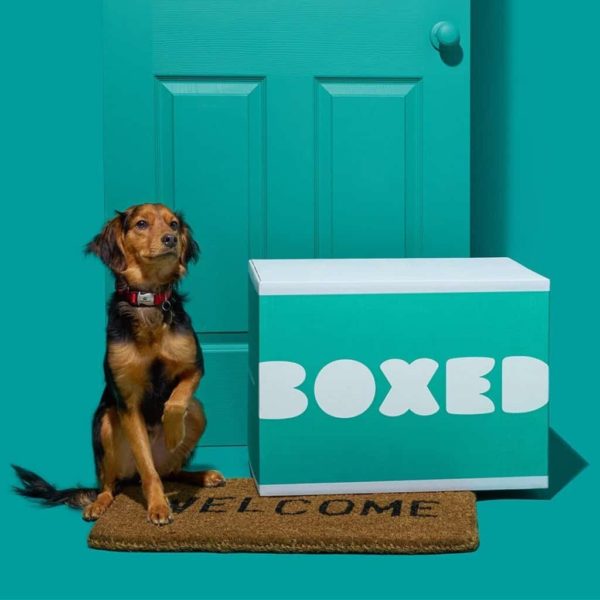 Boxed is your one-stop online shop for bulk goods. Stocking everything from essentials to grocery to household supplies, shoppers can sign up and immediately start adding whatever looks good into their cart – no membership fee required.
The brand has been featured in Healthline, Bloomberg, CNBC, Business Insider, Inc, Magazine, and many other notable publications. They have a solid following of 342k on Facebook, a number that kind of blew our minds, considering the nature of the business.
This Boxed review will take a close look at the brand and their bulk goods service, fill you in on what customers have to say about them, reveal exciting promotions, and more to help you decide if they're the right choice for your needs.
Overview of Boxed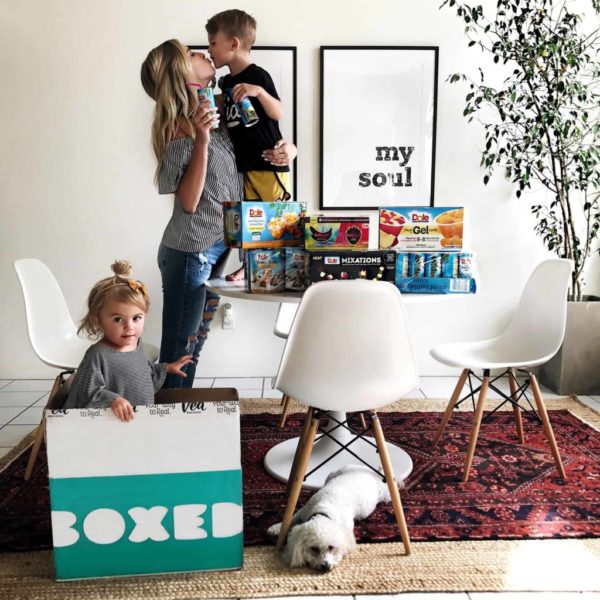 The bigger you buy, the more you save. Grocery shopping is the pits. Two universal truths that many of us learned in 2020 as we tried to avoid giant lineups and saw the value in only making one shopping trip a month.
Boxed has been around since 2013, but the pandemic taught us that it's always a good idea to be more prepared than you think you need to be. Changing the way we grocery shop forever, online delivery systems have become king.
But they're not all built the same: some charge premium prices for the sake of convenience. Boxed does things differently, and always has, putting the customer first by making sure they get the best deals.
Created by a group of young tech pioneers, Chieh Huang, Jared Yaman, Christopher Cheung, and William Fong, the brand aims to make "shopping for bulk easy, convenient, and fun."
Their team has an obsession for snacks, so you'll find a vast selection on their platform, ranging from keto to vegan to good ol' traditional.
But that's not all they sell. Boxed combines the best of a drugstore with a grocery store with a home goods shop, making sure to stock up on all important categories, including baby and general wellness items. Based in New York, the brand ships across the USA.
Before we jump right into how the service works, this Boxed review will give you a quick rundown of the brand's pros and cons:
Pros
Curated, top-notch products
Offers a variety of items for certain diets and lifestyles
Options for home, grocery, baby, wellness, and more
Convenient for those who can't get to the store or have a busy household
Express Return-a-Bag option gives you $1 for each bag you return
Boxed Office provides free shipping for orders over $80
Boxed Up has free shipping for orders over $20
Cons
Only bulk items available
Limited selection due to curated products
Some customers report their orders arrived damaged, too heavy to lift, or overpacked
How Does Boxed Work?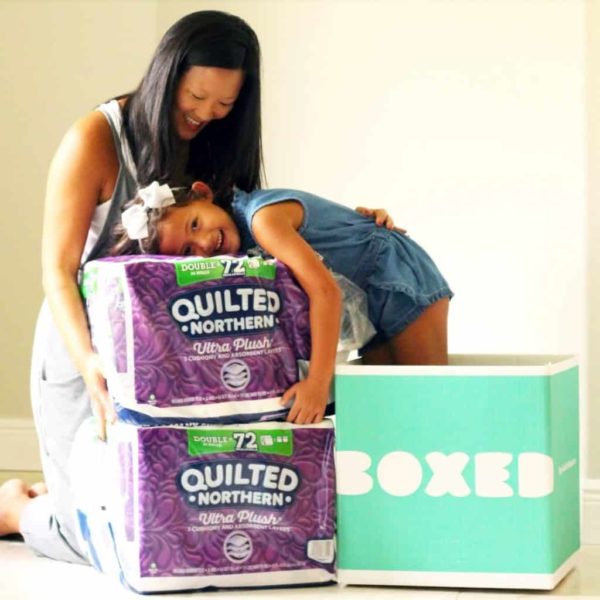 The Boxed Website is super easy to navigate. If 2020 introduced you to buying your groceries online and you never ever want to go back, then chances are you'll like this service. And the best part? It comes without a membership fee. Anyone can join.
Think of Boxed as you would CostCo, but with a much better selection and without the giant cart that takes hours to wheel through their massive warehouse.
Taking the hassle out of bulk shopping, Boxed provides all of your favorite groceries and health and home products in one convenient online store.
As soon as you enter your email and password or use your Google or Facebook account to log in, you'll be taken to the company's vast selection of goodies and home supplies. Now all you need to do is shop.
Boxed stocks old favorites along with new, exciting brands you may not have heard about but may not want to miss out on.
Once you land on the brand's homepage, shopping is made simple. The brand groups items by aisle:
Snacks
Beverages
Household Essentials (Boxed Lysol wipes, toilet paper, etc.)
Grocery
Personal Care
Health & Wellness
Baby (Boxed wholesale diapers, wipes, etc.)
Home
You can also sort by preference, including options such as Vegan, Keto, Gluten-free, and Organic. Go ahead and add whatever looks good to your cart.
If you're someone who always wants to stay stocked up on your favorite snacks and supplies, Boxed has an Autosave Subscription that will automatically send your order to your door each month.
Autosave subscribers save 10% on their first order, then 5% on every subsequent order, but this Boxed review must note that with this option comes a $20 order minimum and only specific items are available (as they need to be sure they're consistently in stock).
If you find that you want a few extra perks, want to order for a business, or need your items fast, never fear, as Boxed has several shopping options available that we'll expand on further.
In the next section of this Boxed review, we'll get into the specifics of each shopping option. You'll find details of Boxed, Boxed Office, Boxed Up, and Boxed Express.
Boxed Review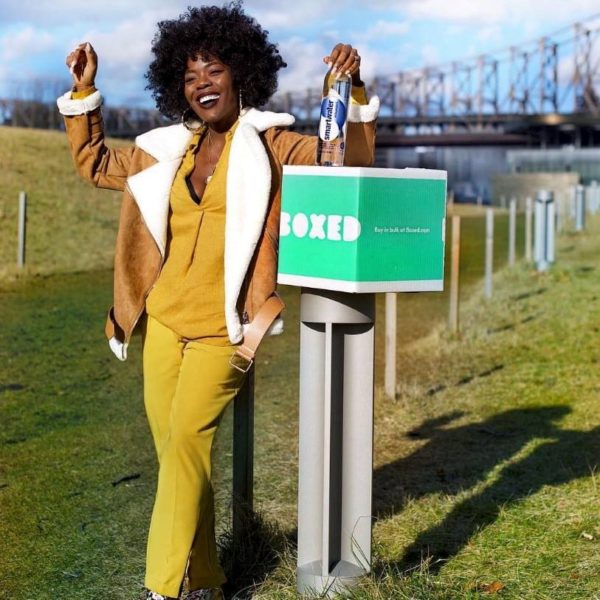 No matter how you choose to shop, the same selection will always be available, except for Express. Each method comes with its own exciting benefits.
Your 4 ways to shop are:
Boxed: Order what you need, when you need it. With no order minimum and no subscription necessary, you can hop onto Boxed whenever you need to do a grocery run, except you'll be saving the energy and letting someone else do the running.
This version comes with access to the brand's full line of inventory, including things like Boxed fruit roll-ups, cookies, chips, home supplies, etc., but shipping fees apply. Don't worry, as they're nothing too crazy.
Boxed Office: With free shipping on orders over $80, multiple payment options, invoicing, volume-based discounts, and more, Boxed Office will make sure your workplace is full of all the right equipment it needs to run efficiently, like Boxed V8 Splash and cleaning supplies.
You'll have a free run of the Boxed selection, just as with the regular Boxed subscription, but your account tools will be more advanced.
Boxed Up: As a paid subscription service, Boxed Up gives its members exclusive benefits, but it does come with an annual fee which you can read about further down in this Boxed packaged goods review.
Your Boxed Up subscription features:
2% cash rewards on every order
Exclusive discounts
Free shipping on orders over $20
For example, this week you could save an additional 10% off on antibacterial wipes (50 ct) that cost $4.50 but are on sale for $1.10. You'll be getting them for under $1! Other bath products like a Boxed hand soap refill are also available.
There's also the possibility of finding a gift or two in your order and being automatically entered into giveaway contests.
Expres: This option is essentially a quick online shopping trip for groceries and pantry essentials. You'll find everything you would normally find at a mini-market here, like fresh and frozen produce, Boxed salty snacks, deli products, and pet food.
Items are still sold in bulk, so you'll find things like 24 organic eggs, 6 lbs of carrots, and 32 oz of Sabra hummus among the items in this section.
You can order for delivery up to 5 days in advance or in as little as 1 hour.
Who Is Boxed For?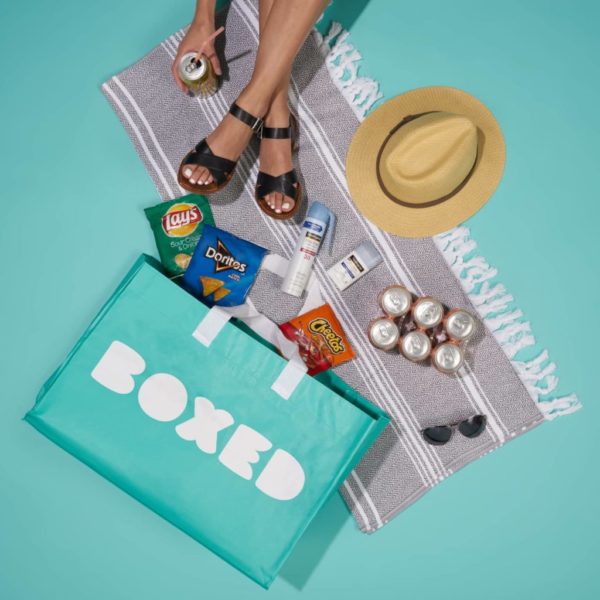 Boxed is for anyone who wants to save time and money on groceries and supplies. The service is best suited for singles, couples, families, seniors, young moms, office managers, secretaries, or basically anyone who needs to get their hands on bulk goods for great prices.
Those who like taking their time in grocery stores or want a larger selection may not appreciate the service as much as others.
The service has regular Boxed, Express, and Office options, the latter of which is structured around bigger bulk orders like palettes and offers helpful tools, such as invoices and multi-user accounts.