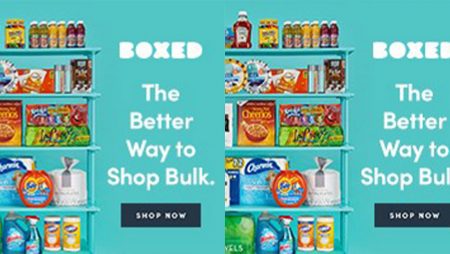 Our content is reader-supported. If you click on our links, we may earn a commission.
Boxed is a leading online warehouse club that deals in bulk delivery of groceries, paper goods, and household goods right to your doorstep. The brand doesn't compel customers or users to pay a membership fee, unlike other physical warehouse clubs. But, the brand does offer a membership feature to cut the shipping charges and same-day delivery options in selected locations.
Here is a detailed review of the brand covering all it's aspects.
About Boxed?
It is a warehouse that deals in bulk delivery of goods and essential daily items. It works just like Sam's Club and Costco. However, the brand fully operates online and doesn't have a compulsory membership fee.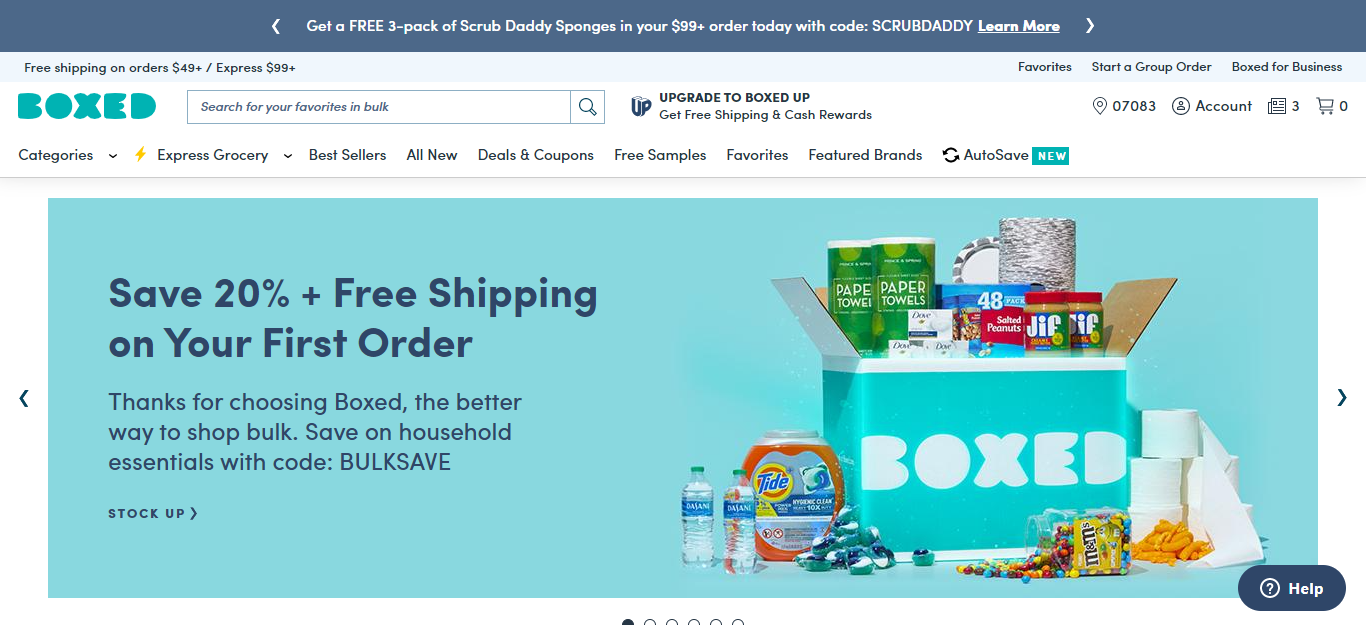 The best part is that the brand offers services to both, businesses and households. Right from essential groceries to daily supplies, one can find out everything under one roof. Since it sells in bulk quantity, it's products often come at a very steep price.
What is Boxed Up?
If you are looking for a membership to enjoy a rebate on shipping charges or to get same-day deliveries, etc, then sign up for Boxed Up. The Boxed Up membership comes at a $49 fee for a year wherein users will get free shipping on orders above $19.98.
Moreover, the members also get 2% cash back on all their purchases in the form of credit that can be used later. The membership also comes with some additional discounts year-round.
What Is Boxed Express?


Shop Boxed Products Here
If you are someone who wants same-day grocery delivery then Boxed Express does it for you. It delivers groceries and other essential products same day right from Costco and Lidl in selected metro locations.
However, it's also applicable on bulk orders without charging any membership fees. But, one can tip a delivery guy, if they want.
Boxed Pricing
Although it doesn't charge any membership fees if your order is lower than $75 then you have to pay a shipping charge of $6.99.
However, if you take an annual membership by paying $49 then free shipping is given by the brand on orders over $19.98. Along with that, users will also get an extra 2% back on the order in the form of rewards and credits.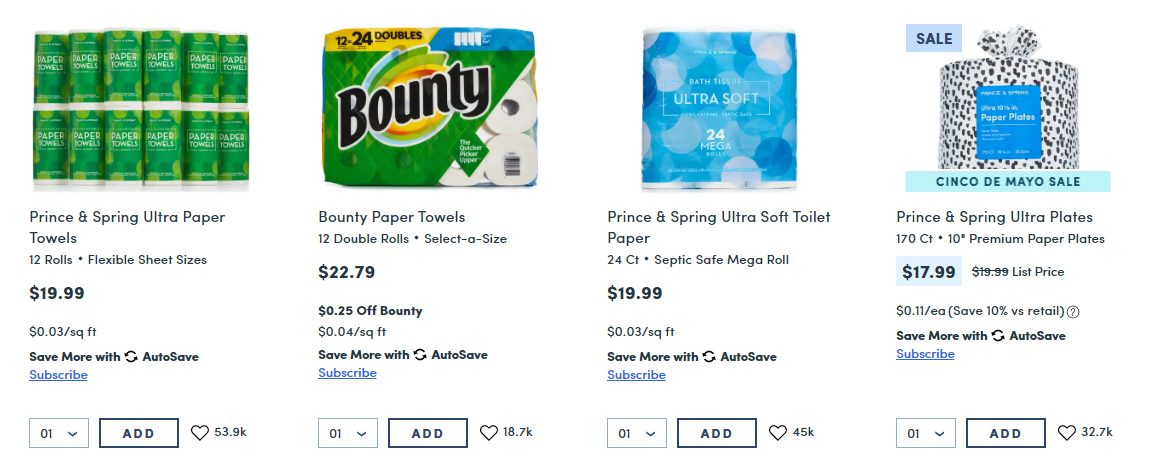 What Can Be Ordered From Boxed?
Boxed is nothing short of a one-stop to grab all the groceries that you may need to buy monthly or weekly. It offers over 1000 products to choose from, including meat, dairy, staples, coffee, beverages, etc. It directly ships from its warehouse to your doorstep within 1 to 4 working days.

The brand also offers customized packaging with all your favourite products. In case, you want only gluten-free or vegan products then the brand is customized to your dietary preferences without charging extra.
It also offers special recipes such as dinner ideas, and instant keto meals to help customers to plan their weekly diet chart. The brand also offers a separate section on it's website from where customers can read about different recipes, instant meals, planning meal times, and other food-related tips.
How One Can Order From Boxed?
It's simple to make an order on Boxed. Simply:
Download the app from Google Play Store or App Store
Check the Boxed menu to pick the items that you want
Tap on Order Now button
Select a Box size as per your preference and an order
Place an order
How Much Time Does It Take To Deliver?

Boxed usually takes one to three days to deliver the order. It uses UPS or FedEx to deliver the orders. However, for same-day delivery, subscribe to Boxed Express.
How Is The Customer Service?
One can easily contact the customer team via sending an email. Just visit the Contact Us section on the website to get started. One can also send a message on it's social media page.
PROS
One can order in bulk without taking a membership
The cost per unit is lesser than others
Boxed Up membership offers free shipping and an extra 2% credit
Boxed Express membership offers same-day delivery of groceries from Costco or Lidl
CONS
Standard orders take a lot of time to deliver
It charges shipping fees for orders below $75
Boxed Express is limited to only a few cities
Final Thoughts
The best part of Boxed is that it offers bulk grocery ordering services without compelling customers to pay membership charges. However, it does offer same-day delivery and quick deliveries through it's paid membership programs. If you are someone who always orders in bulk to save a good amount of money without wasting a lot of effort and time, then Boxed is meant for you.