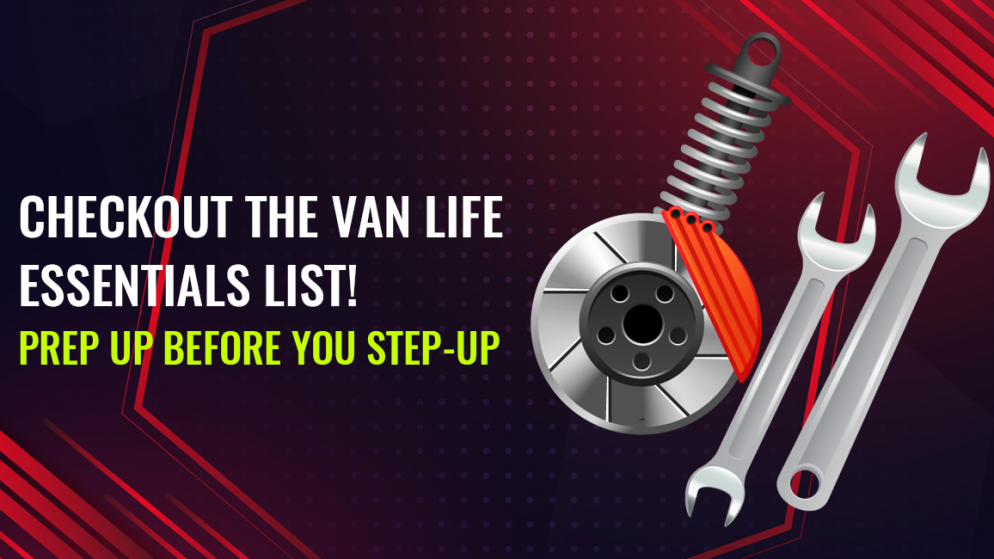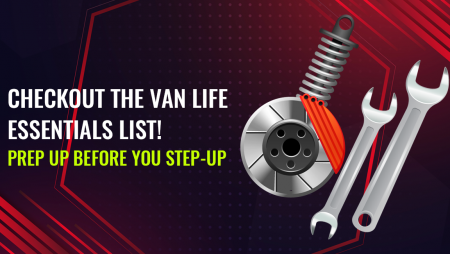 Our content is reader-supported. If you click on our links, we may earn a commission.
Van life has taken the internet by storm. It has become very popular among travellers. Many people are getting inspired to adopt the van lifestyle or to travel like a nomad. However, it is very important to understand what exactly the van life is and it's essentials are.
Van life is nothing short of an alternative lifestyle that has been adopted by numerous nomads all over the world for many years. It is a basic lifestyle without living a luxurious lifestyle or splurging on numerous products to travel or live. The vandwellers prefer to stay in vans, converted trucks, and buses. They love to travel around the year and have no fixed place to stay. They are often termed as 'Hippies' as they keep on challenging conventional ways of living.
In the recent past, van life has made many headlines and become an instant rage on Instagram. One can find out multiple vanlifers sharing the videos of their complete journeys, lifestyle, living, and essentials on Instagram.
It may seem a very fascinating lifestyle but it takes a lot of courage and a list of essentials ranging from gadgets, gears, and many more accessories to give the best and comfortable van life.
So, let's take a look at the van life essentials before you take the plunge. We are breaking the essentials into multiple categories to make it easier for you.
Safety & security products that you require
An efficient car alarm system & Autostart
An effective car remote starter and alarm systems are very essential safety and security products to get started. It will help you to locate your car easily, start it with a remote, and enhance it's security while you are asleep during the wee hours. Also, if you will synchronize it with your smartphone you can unfold multiple extra features to control your car via touchscreen effectively and efficiently.
Portable Electronic Safe Box
Having a compact electronic safe box is very important for a van trip. It will help you to keep all your important and precious things, including money, cards, jewellery, etc safe from thieves. With an electronic passcode, you can explore the places without worrying a little about your valuables.
Magnetic GPS tracker
While traveling in a van it is important to keep your vehicle safe and sound. It will be the worst nightmare for van lifer to see his van stolen. However, by making a little investment in a prudent magnetic GPS device you can locate your stolen van easily all across the world. A contemporary range of magnetic GPS technology-driven trackers can enhance the security of your vehicle to the manifold. It is battery-powered and comes with solid magnets. The tracking device can be placed anywhere in your van to get the tracking details easily.
Emergency Car Kit
Vehicle breakdowns during a long road journey are natural. They will bound to happen and you can't avoid them. But, you can certainly avoid the breakdown chaos by keeping an emergency car kit in your van. Every van lifer has an emergency car kit that includes jumper cables, a puncture kit, tow straps, a tire air compressor, a first-aid box, and many more essential car tool accessories to deal with car breakdowns. Also, don't forget to invest in an efficient hydraulic car jack to be prepared for a flat tire.
Compact fire extinguisher
It is an indispensable safety accessory that every van lifer keeps in his van. It proves as a life-saving accessory that helps you to fight the fire during a trip. You can get many portable, compact, and efficient fire extinguishers in the offline/online store.
The list of gadgets & accessories that you must have for a van trip
Multi-port car charger
When you are living in a van for life and travel then it's very essential to have a four-port charger to keep all your devices charged up and ready. You can find many 4-port chargers along with extension and single DC output. The best part of this multi-port car charger is that you can charge four different devices at the same time.
Bluetooth speaker
You can't survive without good music while having a long road trip. And to enjoy your favorite music you must have an amazing Bluetooth speaker. However, make sure it's waterproof and highly durable to bear harsh conditions. A Bluetooth speaker is also necessary for meetings, conferences, and video calls to get the crystal clear sound.
Solar powered power bank
It is the most reliable and free source of electricity for van lifers. You can't expect electricity everywhere. When you are inside some forest then it's really difficult to get all your accessories charged up. With the help of a solar-powered power bank, you can charge your gadgets under any conditions. You can find out plenty of options online.
USB chargeable light
It acts as a guiding light during long road trips to remote places in the world. Every van lifer has a set of USB chargeable light which can go for weeks once it's charged up. It takes around two hours to charge and can be dimmed as per the requirement.
Portable power inverter
It is also an indispensable accessory for a van lifer. It can help you to charge big gadgets, including laptops, televisions, cooking equipment, etc. You can simply connect it to your van's 12v socket.
Car phone mount
Needless to say, a phone mount for a car is very important to get your hands on your phone easily. It not only secures your smartphone from falling down but also gives you instant access to your phone while driving. You can also listen to your favorite music via Bluetooth without holding it in your hands. Thus, for van Lifers, it is nothing short of an important accessory.
The list of kitchen essentials for van life
Being a van lifer you have to travel to remote areas in the world where you can't find food joints or restaurants to eat. Most of the time, you have to cook for yourself. In such a scenario, you must have all the kitchen essentials. So let's take a look at some of the kitchen essentials that you must buy for van life.
Camping stove
When you are deep inside the woods and exploring nature, a camping stove will help you to cook food without putting the surrounding, wildlife, and you in danger. It is a lot cleaner and more effective than a wood fire. It is very similar to the gas stove of your kitchen. The best part of the stove is that the gas is contained in a gas canister and you can cook food without creating smoke in the natural habitat.
Compact cooler bag
Van lifers always carry a compact cooler bag to keep water cool for you during long road trips. You can keep water for many days without causing any damage to the environment. You don't need to carry plastic bottles and they can be kept easily.
Compact espresso maker
If you love to drink coffee then you must have a portable espresso maker in your van. It is an incredible machine to carry with your other essentials to the trip. All you need is to have some good quality espresso grounds and hot water to make a cup of coffee after a long tiring trip.
Insulated thermos
It is also one of the kitchen essentials for van lifers. It will keep hot water hot and cold water cold inside. Many times, you will come up with a situation where you can't find any shop to have a water bottle or a hot drink. Insulated thermos acts as a boon for long road trips. It can save a lot of money, add much convenience during a road trip, and a highly environmental-friendly.
Cast iron pot
It is also an essential kitchen accessory for every van lifer. It is economical, effective, and convenient. You can cook, bake, and fry food evenly without facing any stickiness. It is quite heavy, tough, and amazing for searing meat. It can stay for years and a boon for van lifers on their road trips.
Tableware & cutlery sets
It is an essential kitchen accessory for van lifers to eat properly without facing any difficulty. Make sure to shop for an essential set of tableware and cutlery to have every accessory to enjoy taking your food during van trips.
Cutting and chopping board
To prepare food one has to cut and chop food first. You can easily chop and cut the fruits and vegetables, van lifers invest in a quality cutting and board. Get your hands on a sturdy, durable, heavy, and broad cutting and chopping board to prepare your food without any help or inconvenience.
Folding chairs and a table
What's a point of a van tour if you can't just sit and eat your food in a relaxed manner? Eating in a van is quite uncomfortable. It may spill your food everywhere. Thus, it's better to invest in quality folding chairs and a table to enjoy your food after a long tiring day. You can buy a foldable aluminum table and chairs to create a sitting space outside your van to cherish your food, games, and chit-chat sessions.
Some more essentials for van life
USB-rechargeable fan
To get fresh air without facing humidity inside your van it's important to have a USB-rechargeable fan inside your van. Almost every van lifer carries it during their trips. This fan has a rechargeable battery that can be charged via USB and lasts for over 24 hours.
Multi-utility toolset
For a van lifer, every single day is challenging. To fix anything or everything one must have a multi-utility tool-set, including all important tools to repair almost everything.
It is one of the indispensable things that every van lifer carried during long road tours. You can't pee in the open all the time. Thus, to attend urgent nature calls during tough situations a portable and lightweight toilet acts as a savior.
Propane-powered heater
To keep yourself warm during van trips it's important to have a propane-powered heater. You can find them easily offline and online. However, make sure to turn them off before you sleep to stay safe.
Things have become easier now when it comes to laundry. With the help of a laundry wash bag with water you just need to put your dirty clothes in it with soap to clean your clothes during a long road trip without facing any problem. You don't need to rely on laundry services anymore.
A pair of sandals, slippers, and shoes
While taking a van tour you need to visit hilly our mountain areas for trekking, camping, or exploring wildlife. Thus, its very important to keep a stock of sandals, slippers, and shoes that are easy to wear and offer an immense amount of comfort.
Compact vacuum cleaner
While staying in your van for weeks it's obvious that dust and dirt accumulate at a rapid pace. To clean up your van efficiently it's wise to invest in a good compact vacuum cleaner.
Hammock
Nothing is more enjoyable than relaxing and swaying in a hammock at a beautiful destination. During mountainous van, trip hammock acts as the most rejuvenating accessory.
Earplugs
Earplugs are very important to have a noiseless and relaxing sleep after a tiring day. A pair of good-quality earplugs will block the external noise to give you a relaxing sleep.
First-aid box
Mishappenings, accidents, and injuries are bound to happen during a long road trip. Thus, it's important to carry a portable first-aid box containing essential surgical tools and medicines.
Wet wipes and tissues
Van life is nothing short of a rustic and grimy lifestyle. Having a good stock of wet wipes and tissues will keep you clean and fresh round the clock. Make sure to keep a good supply of wet wipes and tissues in a van before taking the plunge.
Along with that, make sure to carry storage devices and systems to make your travel easier. You can invest in high-quality rooftop cargo, hanging pocket storage products, laundry bags, packing cubes, etc.
Conclusion
Living in a van during a road trip is quite a daunting task. However, keeping all the van life essentials accessories will make it a bit relaxing and comfortable. Thus, make sure to keep all the essential safety, storage, kitchen, and hygiene products before hitting the road.
 TO Read More About- How to back up your Android phone and keep all of your important information safe