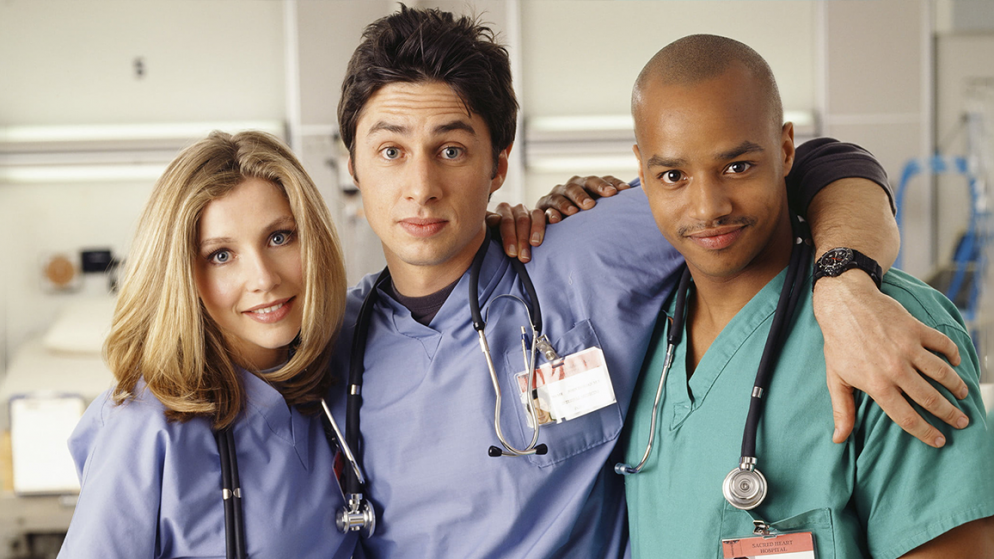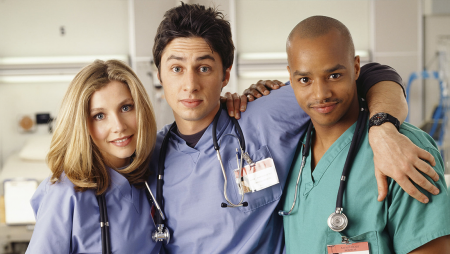 Our content is reader-supported. If you click on our links, we may earn a commission.
About Jaanuu
Jaanuu is a modern clinical workwear and accessory brand that caters to both male and female medical professionals. Scrubs, lab coats, masks, and other accessories are available from this company. Their designs are inspired by current fashion trends, and all of their fabrics are odor-fighting, antibacterial, elastic, and wrinkle-resistant to ensure a comfortable fit.
I've always been someone who is into function over fashion. While i don't work in the medical field, i'm not alone in a lot that i have to say. Looking at the common consensus i've found a lot of similar opinions from people in and out of the field on the products jaanuu offers.
Numerous magazines and websites, such as Marie Claire and Good Housekeeping magazine as well as PopSugar, DailyMail.com and Refinery29, have featured Jaanuu's work. While this alone doesn't make for a good product, I think it's a good place to start seeing and asking questions about how they got so big.
I'll cover everything you need to know about jaanuu scrubs, including their most popular products and what customers have to say about them.
I'll also look at how they stack up against other healthcare clothing brands, to help you decide if these scrubs are worth the investment.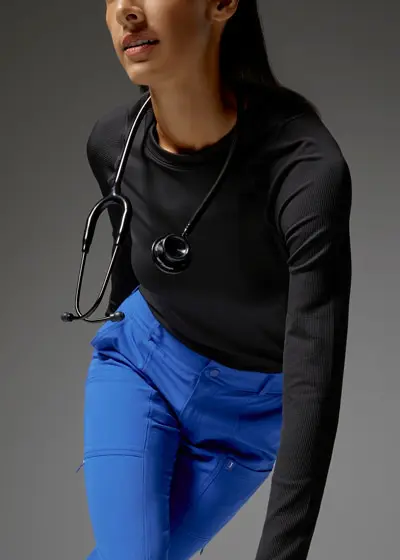 I'll also look at how they stack up against other healthcare clothing brands, to help you decide if these scrubs are worth the investment.
Limited shipping: Puerto Rico, US states, US Virgin Islands, Guam, Canada
Masks lack filter lining
One can't mix colors when purchasing packs of surgical masks
Customer service has limited hours
Offering scrub bottoms, jackets, and tops that are above the usual standard, Jaanuu is a reputable brand. The product range is wide; compression clothing, under-scrubs as well as lab coats. Medical personnel can also shop for scrub caps, design masks, and lab cart handle covers for use at the grocery store. Jaanuu is a brand that has got it all, leaving you well sorted out on all your needs.
Product Features
Price: $35 and above
Shipping: approximately 3 business days
Returns: 30 days (unworn, unwashed, undamaged)
New shopper discount: 15% off on the first order
Eco-friendly: yes
Jaanuu Overview
Jaanuu's main claim I've been able to gather is their want to make scrubs in a way that was both fashionable and functional. They have an expanded product line that includes more medical equipment and accessories as well.
Along with all this, Underscrubs, compression apparel, and lab coats are available for medical professionals to purchase. Also available from Jaanuu are lab cart handle covers that can be used at the grocery store as well as masks and scrub caps for the medical field.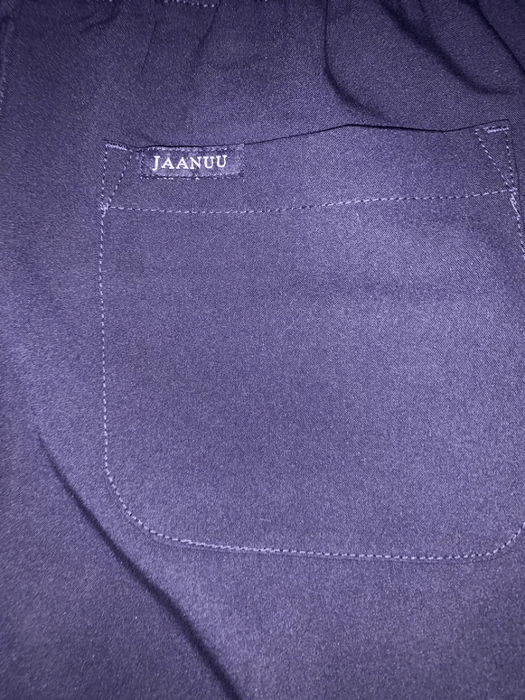 For the rest of this jaanuu scrubs review, i will look at some of the company's most popular products.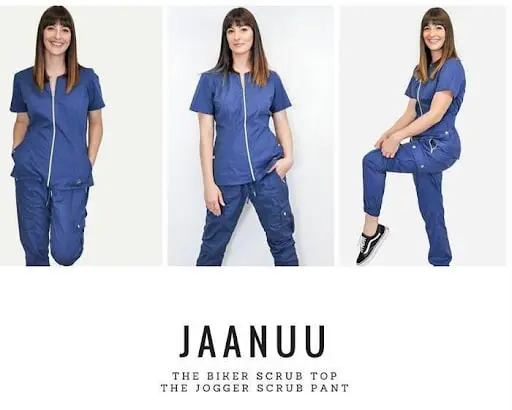 Jaanuu Women's 4-Pocket V-Neck Top
Jaanuu women's 4-pocket v-neck topthis jaanuu scrub top is constructed from spinryx fabric. The spinryx material is incredibly soft, has a high level of breathability, and has a high capacity to absorb moisture.
Other parts of this product include
2 huge curved patch pockets on the outside of the jacket
1 mesh pen pocket that is hidden
1 rubber tip compartment with mesh lining on the outside.
Blushing pink, black, wine, cell blue, gray, white, navy blue, and royal blue are just a few of the colors available for the women's 4-pocket v-neck for $42. If you want to personalize your shirt or the tops for your staff, embroidery services are available for an additional $15.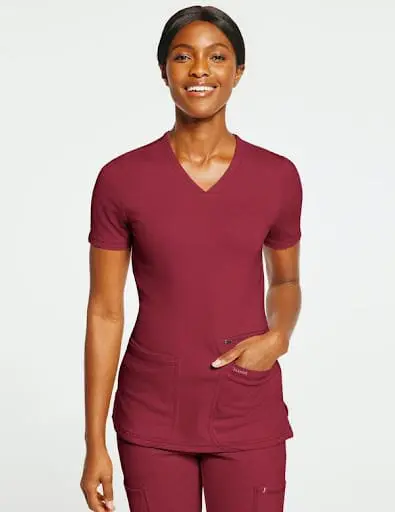 Jaanuu Women's Mesh-Enhanced Jogger
The jaanuu women's mesh-enhanced jogger is available in a variety of hues, including classics such as black, white, gray, navy, royal blue, and cell blue, as well as some attractive pink alternatives such as wine, blushing pink, and warm berries.
The women's mesh-enhanced joggers feature a mid-rise elastic waistline and are comprised of a woven fabric known as edgeryxtm, which is lightweight and breathable.
Durability is provided by the 4-way stretch qualities of the fabric. In addition, they are treated with silvadurtm antimicrobial technology, which makes them fade and wrinkle resistant.
The women's mesh-enhanced joggers have nine pockets, which are as follows:
2 slash pockets on the hips
1 mesh pocket on the outside of the top
2 cargo patch pockets on the rear1 pencil
1 pocket in the cargo compartment
1 mesh waist ring pocket that is hidden from view1
patch pocket on the back
1 zip pocket on the back
The Women's Mesh-Enhanced Joggers have a price tag of $54.00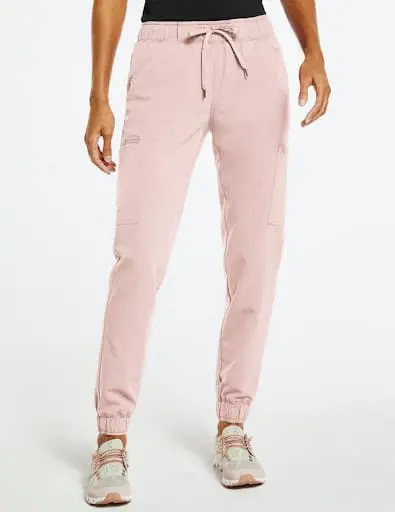 Absolute trend and comfort to hack those long hours!
Jaanuu Men's 2-Pocket V-Neck Top
The men's 2-pocket v-neck top i feel is best for men who only need the bare requirements while at work. The v-neck is designed to provide functional performance, durability, and comfort.
This jaanuu v-neck scrub top, which is made with edgeryx technology, is available in a variety of traditional colors, including black, white, navy, gray, wine, warm berry, ceil blue, and royal blue.
Featuring silvadur protection technology, this men's 2-pocket v-neck has a fade and wrinkle resistance rating of 10 and is available for purchase for $36, respectively. The optional embroidery will cost you an additional $14.
Jaanuu Men's Drawstring Jogger Pant
Designed to be very versatile, the jaanuu men's drawstring jogger pant keeps up with your hectic lifestyle. Created from a durable, sweat-wicking fabric with edgeryxtm technology, they may be worn to work and then to the gym without feeling restricted.
There are six pockets on these scrub joggers for your convenience:
2 compartments in the shape of a J
1 pocket on the upper left that is semi-exposed
1 ring pocket that is not visible
1 cargo pocket on the thigh
1 patch pocket on the back
The Jaanuu Men's Drawstring Jogger Pant is available in a variety of classic colors, including gray, black, ceil blue, white, royal blue, navy, ceil blue, and wine, and costs $44.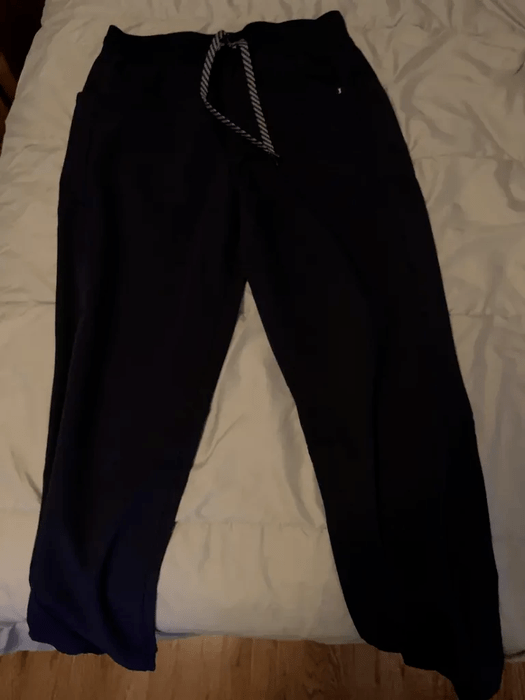 With this set, i want to go a bit further. From my own direct experiences, i can say that this piece of clothing makes for a good first impression of their products. The pair i have fits incredibly well and feels more comfortable than a lot of sweatpants i find out there.
Given that a lot of the same techniques go into several of their clothing items, this direct first impression leaves a good mark on their entire product line.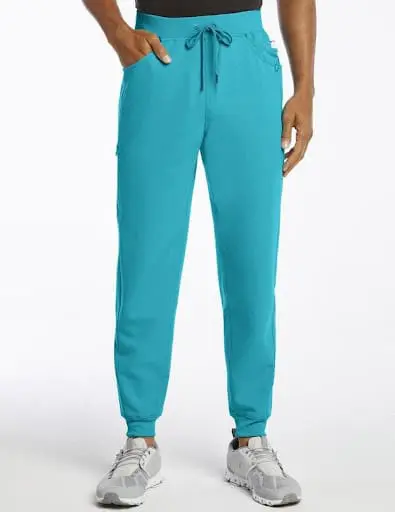 Jaanuu Masks
Jaanuu's masks use the same fabric used in their scrubs. The fabric has been treated with silvadur antimicrobial preservative technology, which provides an additional layer of protection. The use of this technology allows the mask to last longer while also preventing the growth of microbes.
Jaanuu masks are recyclable and machine washable, and have adjustable ear loops that allow them to fit a huge spectrum of facial and head sizes, including children. The protective masks have received a 5-star rating from more than 17,000 site reviews and are available in quantities ranging from five to ten thousand. The company can also assist you with a wholesale order of over 10,000 jaanuu units if that is what you desire.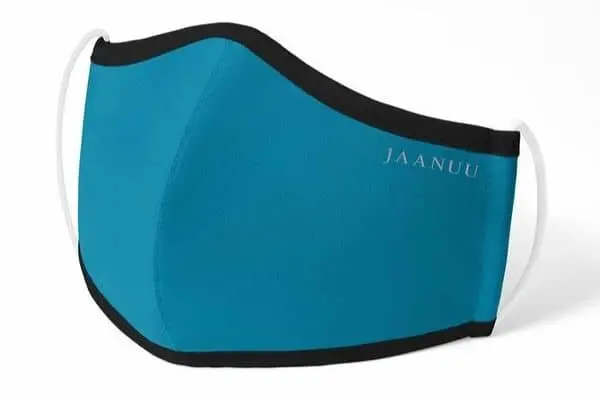 Jaanuu vs FIGS Scrubs
Figs scrubs share a number of characteristics with jaanuu scrubs, yet they also have some significant variances. In this section, i will compare the brands jaanuu and figs in terms of pricing, product diversity, and color options offered.All of the clothing pieces for jaanuu and figs are available in the same color options, yet the styles of their scrub tops differ from one another. Figs' pricing is slightly higher than jaanuu's, although the difference is not significant.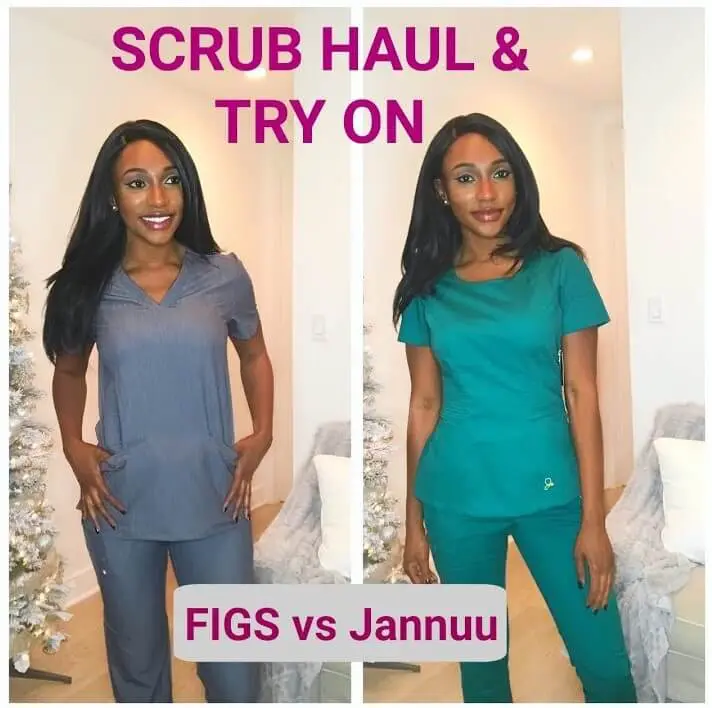 For a side-by-side comparison of two identical items:
3 pocket scrub top ($38) against jaanuu women's relaxed 3 pocket top ($36)
figs jogger scrub pants ($46) vs. Jaanuu women's essential 5 pocket jogger ($44)
a comparison between the figs men's 3 pocket scrub top ($38) and the jaanuu men's 4 pocket v neck top ($36)
in this comparison, the figs men's jogger scrub pants ($46) beat out the jaanuu men's drawstring jogger pant ($44)
$12 is the suggested retail price for the figs fionx core mask, which comes with two interchangeable filters and a bendable nose wire. Comparatively, the $25 per 5-pack jaanuu masks, which are purchased in a pack and do not include a nose wire or filter, are available for purchase.
Jaanuu vs figs scrubs.
Figs masks are available in only five basic colors, whereas jaanuu masks are available in 16 colors and patterns.
What Other Clients Have to Say
One of the biggest complaints i see given to jaanuu is their shipping. There are several complaints of longer than expected shipping dates with products arriving much later than people were told.
The products that i received from them did come in quickly, but this shouldn't discount the possibility that shipping sometimes goes wrong.
Some reviews i've looked into have also complained about the masks being too loose to provide enough protection for a child's face, multiple shipping troubles, including not getting an order, and difficulties in reaching jaanuu customer support, among other things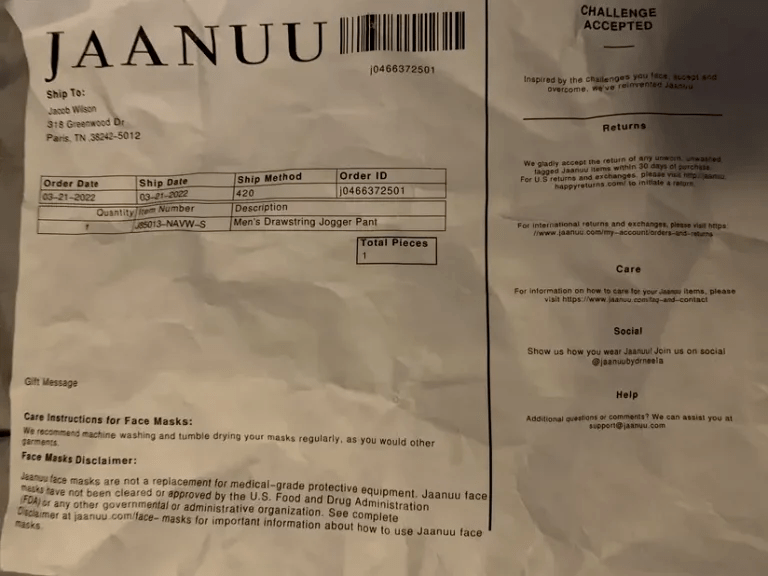 Is Jaanuu Worth it?
There are some problems that seem to crop up when it comes to shipping and the masks that jaanuu offers, but in general, what i've found is a mostly favorable outlook from most people who have gotten their products. This extends to me as well, as the products i've had the pleasure of trying have more than met my expectations in the best of ways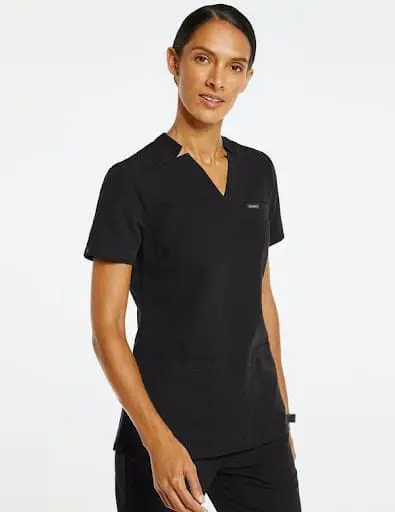 Is Jaanuu worth all the hype?
For medical professionals, it would be good to look as in-depth into the products as possible. While i can offer a glowing review for them, what is needed and required in their personal field is something they need to take into full consideration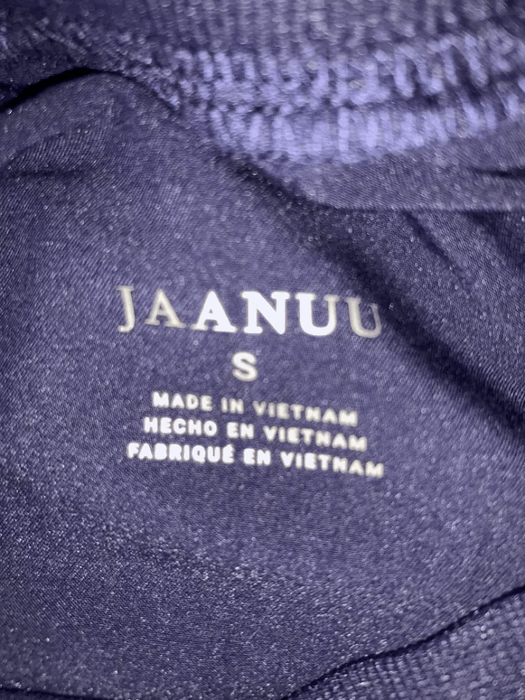 I also feel that it is worth mentioning briefly here that most of the jaanuu product line is made out of vietnam. This doesn't affect the quality, but it is something that can sway people's opinions one way or the other.
Where to Purchase Jaanuu Products
Jaanuu scrubs can be purchased directly from the company's website, jaanuu.Com. You can also place an order for jaanuu scrubs on amazon, or on ebay, or both. Despite the fact that this jaanuu scrubs review discovered their gear and accessories on a few other websites, i would recommend visiting their official website so that you can take advantage of the promotional coupon.
FAQ
What is the size range with Jaanuu Scrubs for both men and women?
The fit and style of individual pieces can vary depending on the design and material.
For women, scrub tops are available in sizes xxs-3x and scrub pants are available in sizes xxs-3x. This includes regular, petite, or tall lengths. Scrub jackets and lab coats are available in sizes xxs-3x.
For men, scrub tops are available in sizes xs-3x and scrub pants are available in sizes xs-3x. This includes regular, tall, or short lengths. Scrub jackets and lab coats are available in sizes xs-3x
Can I wash my Jaanuu mask?
The masks by jaanuu are reusable and machine washable. Machine wash inside out on cold with like colors, using a non-chlorine detergent. Dry cleaning is not recommended
What is shipping like with Jaanuu?
All domestic (us) orders over $50 are delivered free of charge. In addition to providing you with a tracking number through email when your product arrives from jaanuu, they will also send you an order confirmation via email.
The order details will be available under the "my orders" section of the account section if you checked out as a guest during the checkout process.
Standard shipping takes 3-8 business days and costs $7.99, with free shipping on orders over $50.
Orders shipped to puerto rico and the virgin islands will arrive in 3-5 business days for $10 or free on orders over $50.
Usps if you have a po box or military address, you can get your purchase there in 3-5 business days for $15 or for free on orders over $50.
Shipping in 2 business days for $20 is available.Overnight shipping is available for $40 and takes one business day.
Shipping to canada takes 3-8 business days and costs $10, alternatively, it is free on orders above $125 in value.
What is the return policy at Jaanuu?
Jannus scrubs come with a 30-day return policy. It is necessary that all returned items be unwashed, undamaged, and with the original tags attached in order to be eligible for a refund in full
Currently, exchanges are only available for items that are a different size or color than the one you originally ordered. Exchanges for new items are not possible at jaanuu. If you want to swap your item for another, you can return it for store credit instead of a refund.
Once your return has been processed, a shop credit will be applied to your account, allowing you to proceed to make the purchase of the item you choose
Final Thoughts
Jaanuu's product line is one with a focus, and that focus is for medical professionals looking for an alternative. I feel that some of their products are even well suited for everyday people, though the prices might be a bit much for people outside that scope
If you're within that target group that jaanuu is aiming for then i would at least recommend checking out all the items they have on offer. What i've found are plenty of glowing reviews with my own personal experience with one of their products lining up with that.
I would say give a few of their products a try, and you just might have a new favorite clothing line.