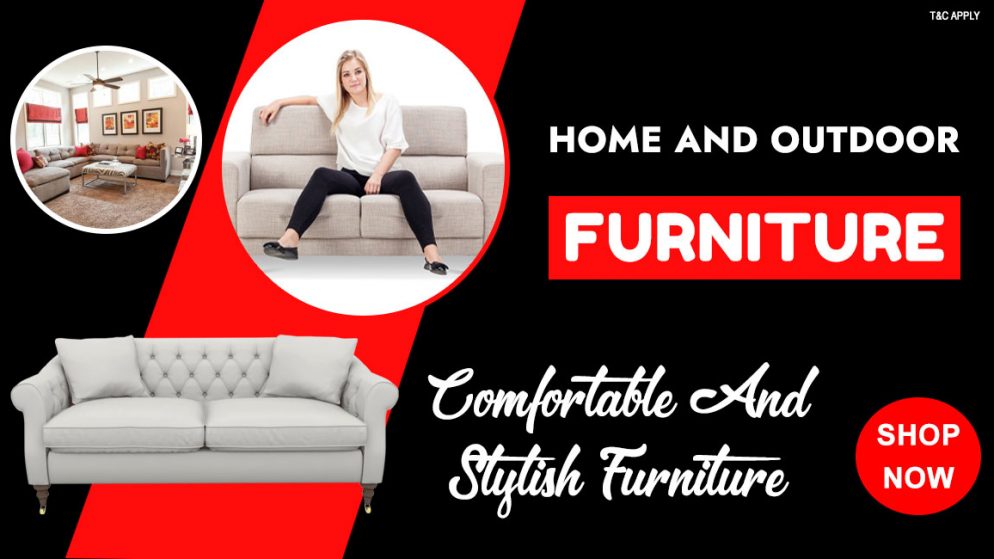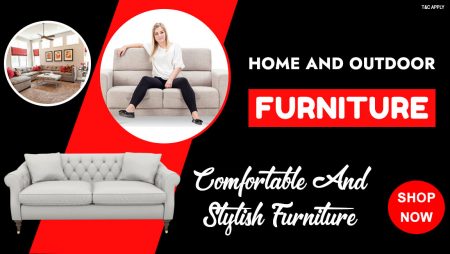 Heads up: Our content is reader-supported. This page includes affiliate links. If you click and purchase, I may receive a small commission at no extra cost to you.
**This post contains affiliate links. If you use these links to buy something we may earn a commission.** Thanks
About Arhaus Furniture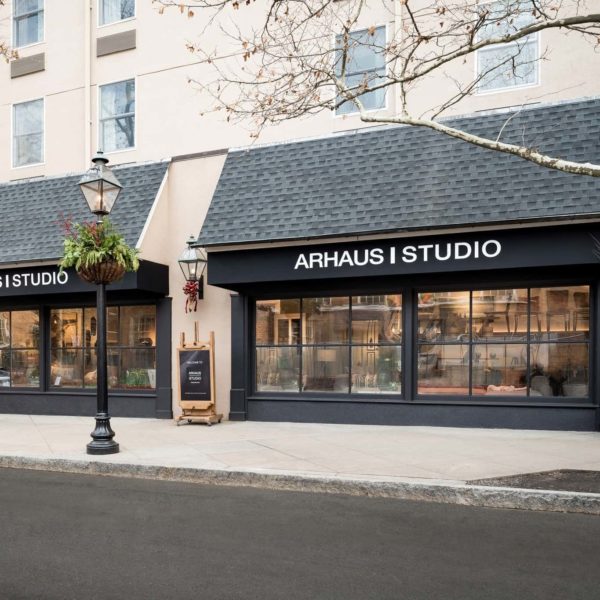 Modern, vintage, or a combination of both is what youll find at arhaus furniture. If youre indecisive about which style to commit to, we might just have the right place for you to shop.
Arhaus furniture is an american high-end furniture brand with in-store and online shopping. They sell a variety of uniquely styled sofas, chairs, dining tables, lighting, and more.
Featured in forbes, cnn, elle, and cosmopolitan, arhaus is a well-established and well-respected brand, as theyve also accrued 1 million followers on instagram and 211k followers on facebook.
This arhaus furniture review will cover the need-to-knows before you buy: customer testimonials, best-selling products, shipping and returns, and highlights to help you decide if this brand is worth it.
Overview of Arhaus Furniture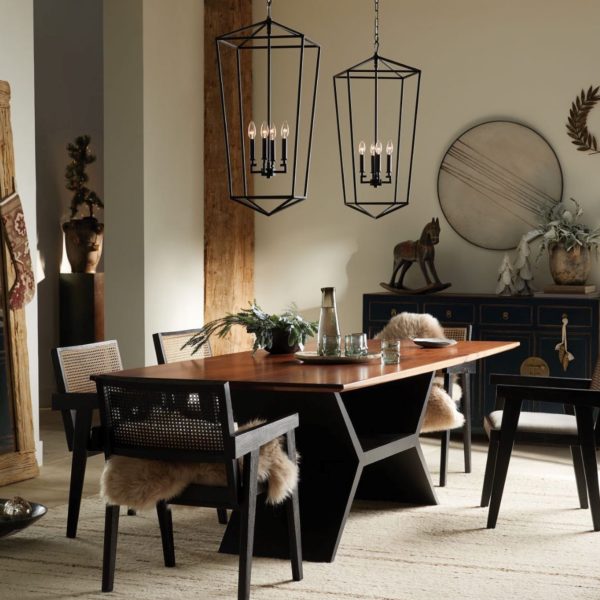 Arhaus was founded by John and Jack Reed, a father and son duo from Cleveland, Ohio in 1986. The day one mission was to make furniture sustainable, both environmentally and in product quality.
Headquartered in Boston Heights, Ohio, Arhaus works with artisans internationally to make authentic, unique pieces. Their furniture is made from high-quality materials so it lasts year after year in good condition.
Though their prices are higher-end, the quality and durability of the furniture make it a worthy investment for customers. Plus, Arhaus makes furniture that is as comfortable and supportive as it is aesthetically pleasing and authentic.
Sourcing wood and other materials sustainably are the heart of Arhaus' brand. If you're an ethical shopper and care about being nicer to this planet, Arhaus could very well be the furniture brand for you.
Highlights
Offers a variety of high-end furniture
sustainably sourced materials
smaller items qualify for free shipping
delivers to alaska, hawaii, canada, and internationally upon request
high-end luxury quality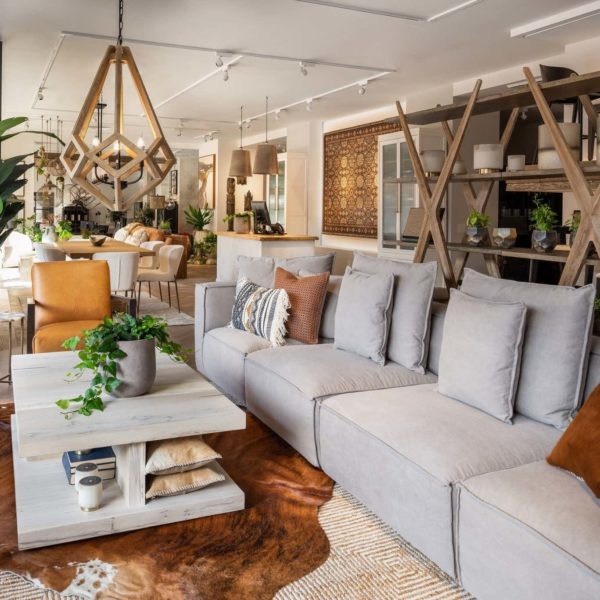 Now, lets dive right in, shall we? Arhaus best-seller products review commencing in 3, 2, 1…
Arhaus Sofa Review
As the it-girl of furniture, sofas are pretty much essential to your home. You probably want one that is comfy but stylish, and arhaus has plenty of sofas that vary in both of these criteria. Lets check out this one customer favorite first, though.
Arhaus Madrone Leather Sofa Review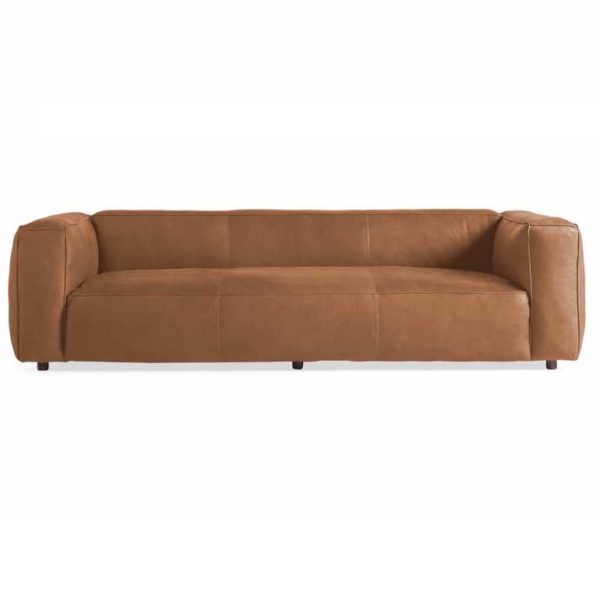 The madrone leather sofa is a luscious living room staple. One look at it and you can tell its modern and constructed with reliable leather.
This arhaus sofa has a low-profile silhouette, which means less sofa for your back, but more sleekness in your home. The cushions are plush, comfy, and meant to be relaxed on.
For extra comfort and convenience, the madrone leather sofa has wide arms and deep seating. The arms and backrest are made from foam and poly fibers, creating a therapist-worthy support system. Take a deep breath and chill here.
The matte-colored upholstery is available in burnham camel or burnham graphite, with both colors look modern and well-made.
Both colors look pretty modern but go for the camel if youre feeling a more traditional or even country-style vibe. Go for the graphite grey if your home is more contemporary, minimalistic, and neutral.
This arhaus furniture review team could keep going about all the amazing elements this sofa has to offer, so we will. The frame of the sofa is constructed with solid hardwood. Its legs are inset, so good news: you can clean underneath without moving it. Inside, the sofas springs are made from recycled steel.
The madrone leather sofa is usually priced at $5,799, but right now, its on sale for $3,999.
Arhaus Dining Table Review
Fancy an arhaus dining table? Youre in luck because they have the best-selling styles that might just wow you into adding them to the cart.
Arhaus Parsons Dining Table Review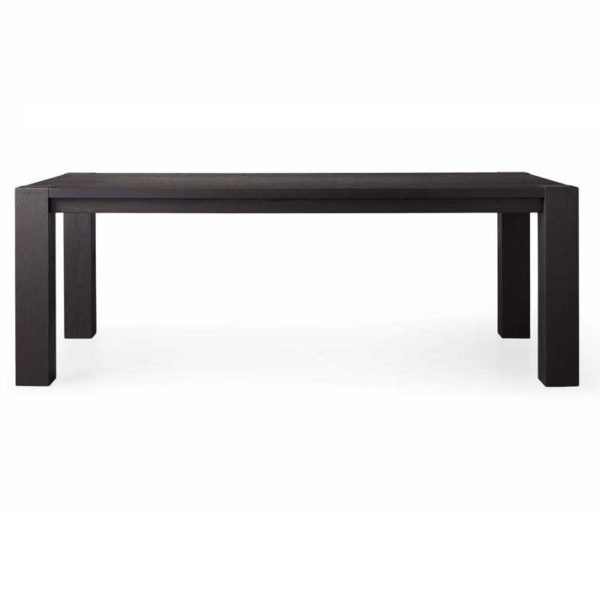 The parsons dining table might not look like anything special at first glance, but thats the beauty of it. Its so simply constructed that it doesnt make noise in a room, but this works in its favor. It looks sleek and modern with hard, clean-cut corners that make up its rectangular shape.
The table is constructed from hand-cut oak wood and oak veneers. The shine you see on top is from over six careful hours of applying the finish by hand.
The parsons dining table isnt a one-size-fits-all kind of deal. You have two sizes to choose from: 72 to seat up to 6 people or 84 to seat up to 8. You can choose whichever works best with your setup. Its your dining room, after all.
This parsons dining table is on sale now for $2,899, but its regular price is $4,099.
Arhaus Tay Dining Arm Chair Review
The tay dining arm chair is soft, simple, and sweet. The textured edie fabric looks and feels homey even though altogether the chairs still give off a modern vibe.
The back is curved slightly and arms are rounded, and both of these features mean more comfort for you as you dine. All this comfort is supported by a shiny iron frame with a powder coat finish.
The tay dining arm chair upholstery is designed to be extra durable and bonus! Stain-resistant, so in other words, its meant to last through years of dining and spilling.
Lets talk practicality: the height of the seat is 19.25 and the arm height is 26. Plus, you can tailor this baby to suit your space, since you can choose between sand or charcoal for the color. Both look chic and comfy at the same time, though charcoal does give a cozier finish.
The regular price for the tay dining arm chair is $699, but this arhaus furniture review found that can grab it quickly on sale for $499.
Arhaus Carrinna Coffee Table Review
Whether you interpret coffee table as the place to put shiny hardcover photography books youve never opened, or a table dedicated specifically and only for coffee-drinking, arhaus has one for you. This beauty is a great example of what they have to offer your browsing eyes.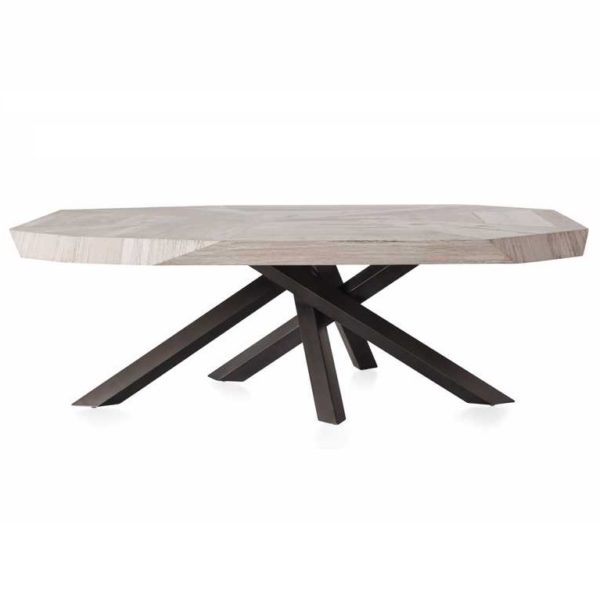 The carrinna coffee table is something to see. Made from high-quality, sustainably sourced mexican oak wood, it looks clean, smooth, and modern.
Its unique geometric shape has clean edges and corners around it and a multi-textured wood pattern on the surface. Held up by steel tripod table bases, the table has a complete-package look to it.
This arhaus coffee table is available in three hand-applied finishes: ligera, palografico, and oscuro. In other words: light, medium, or dark wood. Take your pick, but all of them look sleek, chic, and unique (that rhymed, so it must be true).
The carrinna coffee table is usually $3,999, but on sale, it is $2,799.
Arhaus Mirrors Review
This next customer favorite is one of the best arhaus mirrors offered. Styles that are modern, vintage, or both at the same time exist on the site. Whos the fairest of them all? Thats for you to find out.
Arhaus Amelie Floor Mirror in Gold Review
The amelie floor mirror in gold is a mirror with an antiquated look. The lusciously gold border has floral and vine detailing to accentuate the already-beautiful person youll see staring back at you in the reflection.
The gold-finished frame adds to any room going for a vintage aesthetic. Its constructed out of reliable iron and resin materials. The dimensions for the mirror are as follows: 41 w x 2 d x 74.5 h.
The amelie floor mirror in gold can be yours for $1,199.
Arhaus Aubrey Chandelier Review 
The aubrey chandelier is a unique and detailed piece. Its a showstopper for sure, and not in the usual bright-and-extravagant way chandeliers wow you. This chandelier hangs glass crystal drops with varying lengths from an iron cage frame.
This arhaus chandelier is both vintage and modern. It certainly doesnt look basic or simple because of the intricate glass crystals, iron cage, and chain link (12). In the center are four light bulbs.
The aubrey chandelier is regularly priced at $2,669, but you can get it for the sale price of $1,999.
Who Is Arhaus Furniture For? 
Arhaus furniture does not discriminate. They have modern, vintage, and modern-vintage styles to suit your needs. The pieces are original and sustainable.
Arhaus only delivers within the us and upon request delivers internationally. If you live in the states, the brand has in-store locations and showrooms to check out the goods live.
Also, since they are a higher-end brand, they need to be within your budget too. The furniture is more expensive than most brands, but the quality is top-notch, so its a worthy investment. If that sounds all well and cool to you, then youre in luck: arhaus furniture is for you.
Arhaus Furniture Reviews: What Do Customers Think?
This wouldnt be a proper arhaus furniture review without including some customer testimonials. Let us open our hearts and minds to the people who have bought the furniture and know how it performs in real life.
Since there are unfortunately no reviews on the brand site itself (boo), we just have to rely on external sites slumber search, yelp, and good ol facebook.
Reviews from slumber search are plentiful and positive: an overall 9.2/10 rating based on customers satisfaction. And turns out they were indeed satisfied. Most customers complimented the top-notch quality of the furniture and praised the customer service.
This arhaus furniture review shares how exceptional the stores customer service can be:
worked with the design team to match new items from our previous purchases with another arhaus store. They were great at helping us finish the look of our new home and your conscious about helping it be as economical as possible. I highly recommend this store!
Fans of the brand say the furniture is consistently beautiful, yet sturdy, and comfy but functional for both aesthetic and practical everyday purposes.
And to those skeptics, they say, yes it is a bit expensive/pricey, but you get what you pay for, the exclusivity, comfort, appearance, and quality is there.
Plus, people love the whole experience of arhaus. From browsing to professional delivery day, customers enjoy the surprisingly easy process of buying furniture. Customer service reps can help you design your dreamy new space and will be attentive to your needs if problems arise.
And dont forget the quality and range of the product lineup! They sell a whole bunch of stuff and styles to suit your sophisticated needs. Customers love to pick and choose from the wide collection and find that a variety of goods are in fact good:
beautiful store with an impressive selection of unique but current furnishings and accessories. We have recently completed a home remodel and shopped here for some new dining room and living room furniture.
On yelp its the same story. Customers are loving arhaus for their solid, reliable product quality and variety of items to choose from for your home. Plus, according to many, many arhaus furniture reviews we found, customer service is off the charts.
The functionality, practicality, and comfort of arhaus furniture are much appreciated by this reviewer:
these are the most beautiful outdoor chairs not to mention incredibly comfortable! I also got covers for when it snows here in colorado. The covers are easy to use and help me make this furniture last forever. The pillows are easy to wipe down too.
But for some customers, the beauty of the thing is what counts most. According to these furniture fashionistas, arhaus lineup has an authentic style to it. Even though they have a wide range of products, all of it still feels on brand, if you will.
This next arhaus furniture review spells out how very aesthetic and worth-it this brand is:
gorgeous, high-quality, unique furniture and decor. Very california-vibe. Everything weve bought from them has taken forever to ship, but is always worth the wait. … The quality and craftsmanship … Doesnt always come through when shopping online.
Lastly, if you head to their facebook page, youll see plenty of engagement with their posts three cheers for their social media team and plenty of good wishes and compliments. Fans of sofas, chairs, and beds alike unite on arhaus facebook to leave glowing reviews.
One thing is obvious from reviews: these customers are loyal. They come back for more. Arhaus is their go-to furniture store. Some even say once you start shopping at arhaus, you wont want to go anywhere else because the quality is that good.
This customer describes a perfect best of both worlds:
love love love the fallyn chair. So rich looking. Why not have comfort and beauty at the same time while working?
Heres the quick-and-dirty of it: the majority of customers love arhaus. The customer service both in-store and online is exceptional, the delivery service is professional, the product quality is commendable, and the wide variety of items and styles to choose from all make it hard for buyers to not love arhaus.
Is Arhaus Furniture Worth It?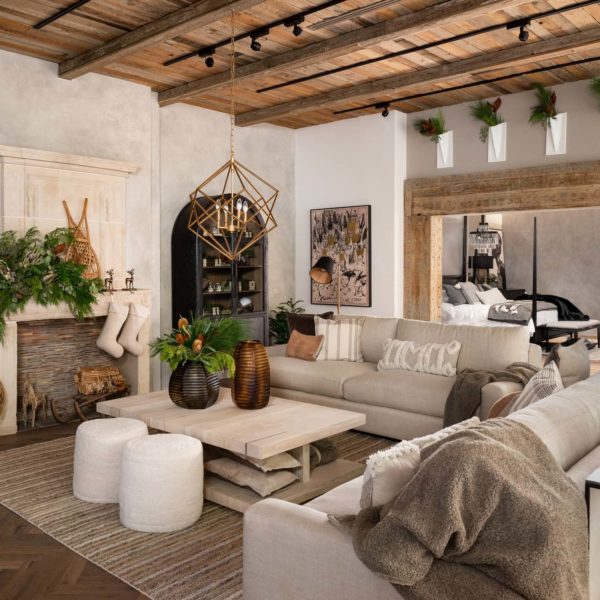 All furniture considered, arhaus is worth it.
Consistently positive customer reviews, high-end luxury furniture quality, gorgeous and unique designs, modern and vintage styles alike, a wide selection of furniture items… We could go on.
Sure, arhaus is more expensive than other brands. No doubt. But most customers are satisfied with their purchases, with no regrets. Why? Because the stuff is good. Its made from durable and beautiful materials that will ensure your furniture lasts years in still-good condition.
Arhaus tries to be sustainable whenever possible. This makes them a standout furniture store since most others make little to no effort to be sustainable. With arhaus, you get sustainable materials that are good for your home planet and your home. Thats worth it in our book!
Arhaus Furniture Promotions & Discounts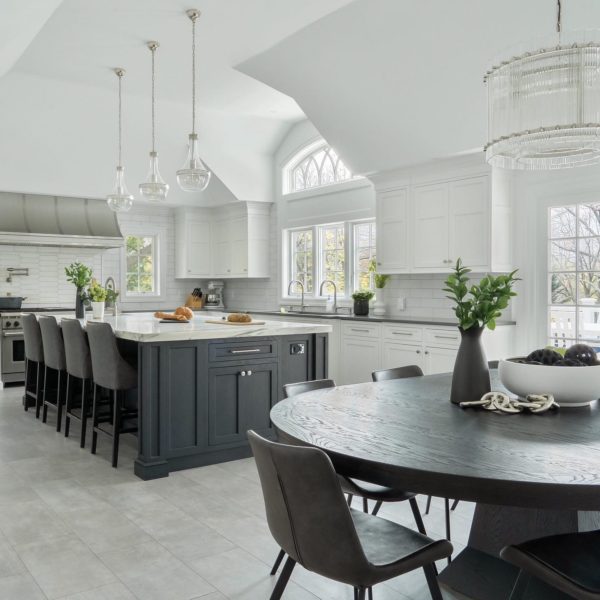 Okay, so there wasnt much to be found for saving money here. But we did find these current promotions:
free shipping on select decor items
for other ways to save, sign up for the newsletter and follow them on social media
Where to Buy Arhaus Furniture
Our arhaus furniture review found that you can buy their products at the following locations:
in-store locations across the us