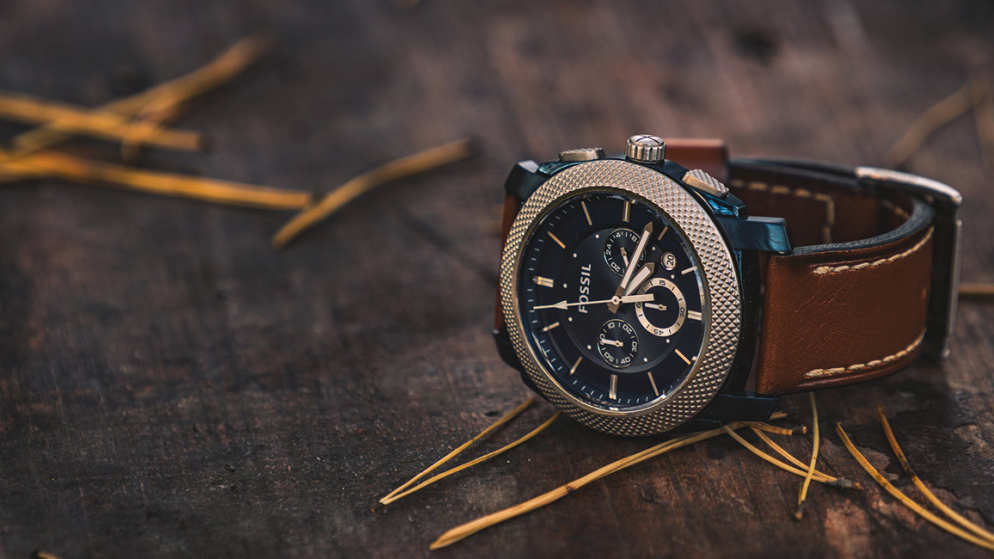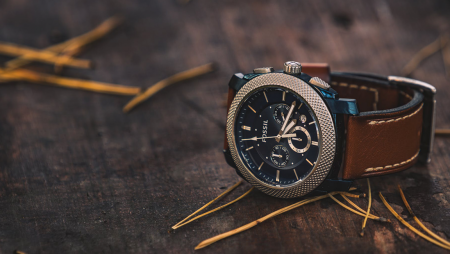 Heads up: Our content is reader-supported. This page includes affiliate links. If you click and purchase, I may receive a small commission at no extra cost to you.
In this post, we'll share our thoughts on Bulova watches. Read on to learn what you need to know about the brand.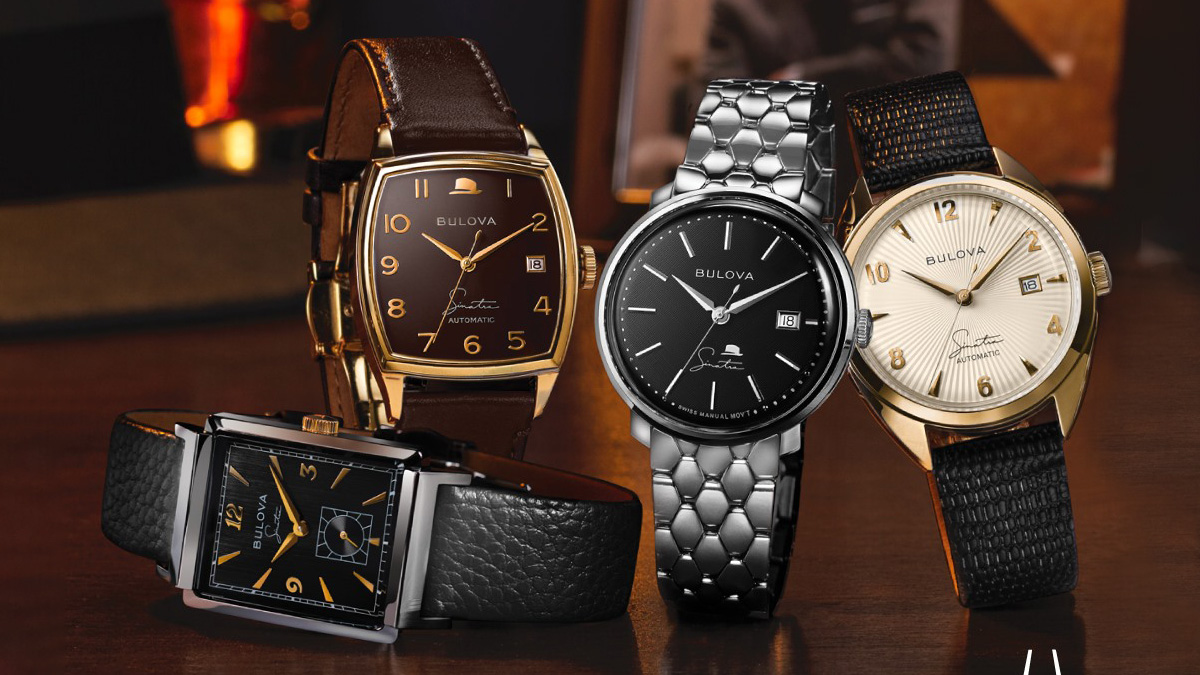 The watch community is a little different than other groups of enthusiasts.
It almost seems that it's becoming conditioned to believe that good watches have to be expensive, rare, discontinued, difficult to obtain, or sold outside of their original distribution chain.
So, when a watch guy walks through a mall or department store and sees rows of watches in a jewelry case, he just assumes he isn't interested in anything behind the glass.
Many times, those rows contain Bulova watches. They have flashy designs, chunky cases, and names that sound like the bad guys from B-list 90's movies.
So, it begs the question: Are Bulova watches good? Are watch guys walking past these timepieces mistakenly? Is a guy who's just getting into watches wasting his time and money at the department store counter?
Let's take a look at the brand history, a few current options, and some pros and cons that will help determine if Bulova makes a good watch.
Bulova Company History
If you're just getting into horology, you might not understand the historical significance Bulova played in modern time-keeping. Here's a brief company history so you can get a feel for the type of company Bulova is.
Bulova: The Beginning
The year was 1875. A Bohemian immigrant named Joseph Bulova opened the J. Bulova Company, a jewelry store on Maiden Lane — in the current-day Financial District — in New York City.
With Joseph's experience as a goldsmith and watchmaker, the company set out to make quality, American-made pocket watches.
By the time WW1 began, Joseph Bulova noticed that there was a shift from pocket watches to wrist-worn timepieces. Never one to fear innovation or change; Joseph believed that wristwatches would be the way of the future.
The company shifted gears and began focusing on producing quality timepieces for the wrist. By 1919, Bulova introduced the company's first complete line of men's wristwatches.
By moving manufacturing to a factory in Biel, Switzerland, Bulova was able to mass-produce watches. At the time, this concept was very new to the watch industry, and it afforded Bulova the ability to scale his business and his watch lines.
Bulova has a few other "firsts" to mention from the early years. In 1926, the company produced the first advertisement broadcast on radio.
In 1927, Bulova produced the "Lone Eagle" watch to commemorate Charles A. Lindbergh's first non-stop flight across the Atlantic.
Bulova produced the world's first television advertisement, aired during a game between the Brooklyn Dodgers and Philadelphia Phillies in 1941.
In 1945, Arde Bulova, son of Joseph, opened the Joseph Bulova School of Watchmaking. The school first focused on teaching WW2-disabled vets watchmaking skills but expanded to an actual rehabilitation facility.
The school supported and advocated for disabled people worldwide.
Bulova: The Accutron Years
By the 1950s, Bulova was already a household name, well-known for creating fantastic watches, supporting professional sports teams, and being a bold advertiser.
It was 1951 when the term "Accutron" first appeared, combining the terms "accurate" and "electronic" into a catchy, modern phrase, representing the times.
The Accutron name would come to represent the company's electric watches, finally released to the public in 1960 (three years after Hamilton produced the first electric watch).
This new technology used a 360-hertz tuning fork that vibrated 360 times per second, similar to vibrating quartz today.
The result was a watch accurate to within two seconds per day, far exceeding any mechanical watch, and impressive still by today's standards.
Bulova In Space
One of the most interesting stories in Bulova history happened in 1971. It's well-known that astronauts of the era famously wore Omega Speedmasters.
These Omegas were NASA-owned, and they were the only watches certified for the trip. But, a Bulova hitched a ride on Apollo 15.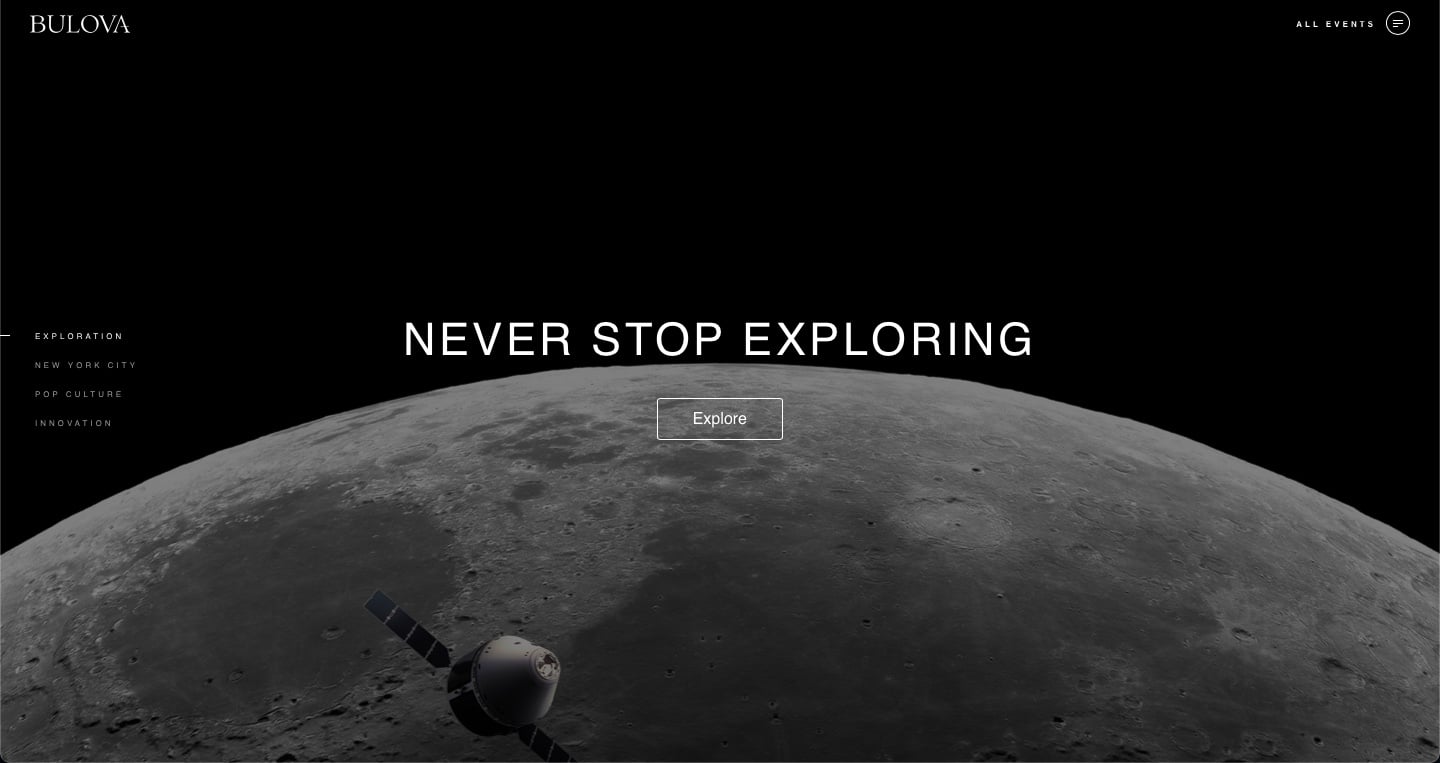 Why Scott had a prototype from a company that unsuccessfully bid for the mission is a mystery of its own.
Recently, that watch sold for $1.625 million. It's not every day that you can buy a watch that's been to the moon. In honor of that story and that historical watch, Bulova began reproducing a similar watch recently.
If you can't afford the original, the reproduction is an attractive option.
Bulova: The Citizen Years
In 2008, Citizen bought Bulova for $250 million, ending its reign as an American watchmaker. Presently, Bulova's headquarters are still in New York City, but manufacturing takes place in Japan, Hong Kong, and Switzerland.
In 2010, Bulova went back to its ultra-accurate ways, designing and releasing a watch called The Precisionist. This new watch uses an ultra high-frequency quartz movement that's accurate to within 10 seconds each year.
Bulova Watches: Pros and Cons
Now that you see how interesting the company's history is and how many innovations and firsts it has to its name, it's time to discuss the current watches. Let's take a look at what makes them great and where they might fall behind.
Pro: Pricepoint
For a watchmaker with as much history as Bulova's, it's refreshing to see an affordable pricepoint. While one could argue that having Citizen at the helm increases the manufacturing capability and affordability, Bulova's really never been an overly expensive brand.
A few pieces ring the register at over $1,000, and there are even some as high as $3,000. But, most Bulova watches fall in the $300 to $700 range. You could pay three times as much for another brand and not receive the same degree of accuracy and quality.
Con: Styling
To be fair, this is subjective. But, Bulova's wild, flashy designs typically don't resonate well with the watch community.
To the average guy who just wants some wrist presence, they're excellent. The busy dials complete with swirls and circles might be ideal for them.
Plus, there are extremely high-priced watches with similar designs seeing some success with society's elite, so the view on styling might change.
Pro: Innovation
Historically, Bulova isn't afraid to take a chance. From rolling the dice on wristwatches pre-WW1 to producing the world's first television ad, Bulova goes out on a limb.
The company's advancements in accuracy have changed the watch industry for the better.
Con: Size
If you're not a big guy, most Bulova watches aren't going to work for you. While a big watch or two in a lineup isn't a dealbreaker, the majority of Bulova's lineup is over 44 millimeters.
Couple that with lug-to-lug lengths consistently over 50 millimeters, and these watches might just be too big.
Pro: They Listened
Yes, most of Bulova's offerings are big. Yes, most Bulovas are flashy. But, Bulova also listened to the watch community. It currently offers a few watches in reasonable sizes with very attractive designs.
From basic field watches to nicely-sized chronographs, Bulova has options that even watch snobs might turn around for.
Are you still wondering "are Bulova watches good?" I'll highlight those well-designed, well-proportioned watches to give you something to think about.
The Best Bulova Watches
The following are some of the best watches in Bulova's lineup based on styling, size, price, and history.
In recent years, Bulova has been looking back on its history and reproducing some of its best, most iconic watches.
Bulova Hack Watch
When it comes to field watches, describing them really should be a less-is-more proposition. They're supposed to be compact, durable, and easy to read.
Anything outside of those descriptors strays too far from the mark. The WW2-era-designed, military-inspired Bulova Hack hits it on the dot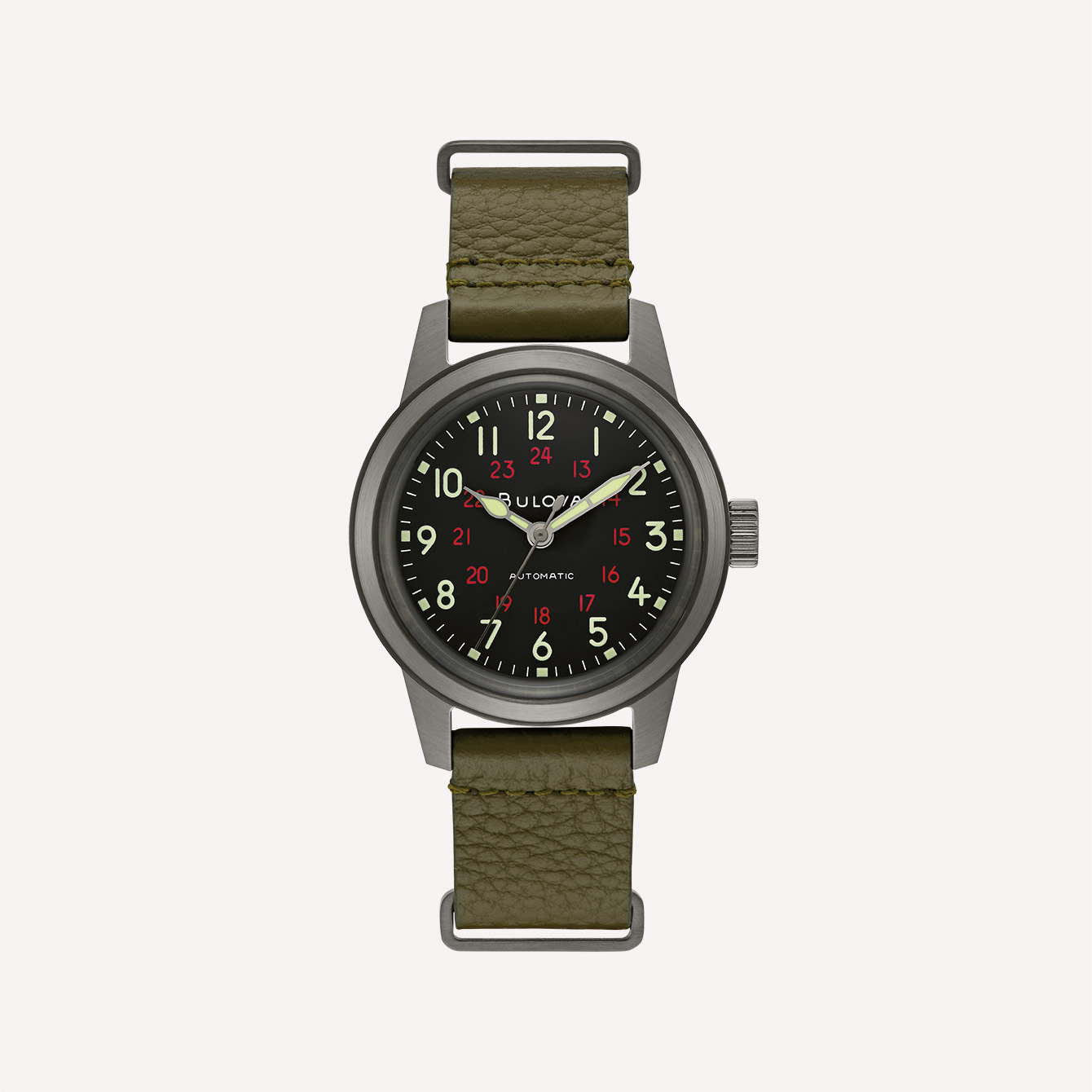 The Hack is a simple three-hand, automatic field watch. It measures 38 millimeters across with a lug-to-lug around 47 millimeters. The Hack's stainless steel case is topped with a piece of doubled domed mineral crystal.
It uses a Miyota 82S0 movement, which is reasonably accurate. As you might've guessed from the name, this field watch hacks, stopping the seconds hand when you pull out the crown — a real plus to some collectors.
The only real issues with the Hack are the water-resistance and the price.
Field watches need at least 100 meters of water resistance to handle the precarious conditions afield — the Hack only offers 30. And, at more than $350, there are field watches from both Seiko, Citizen, and Orient that will do the job for half the price.
Bulova Chronograph A
The Chronograph A might be a little flashy, but not in the typical Bulova way we've all come to expect. While the company touts its diving heritage, the Chronograph A has a racing-inspired look to it that seems as at home on the track as on the waves.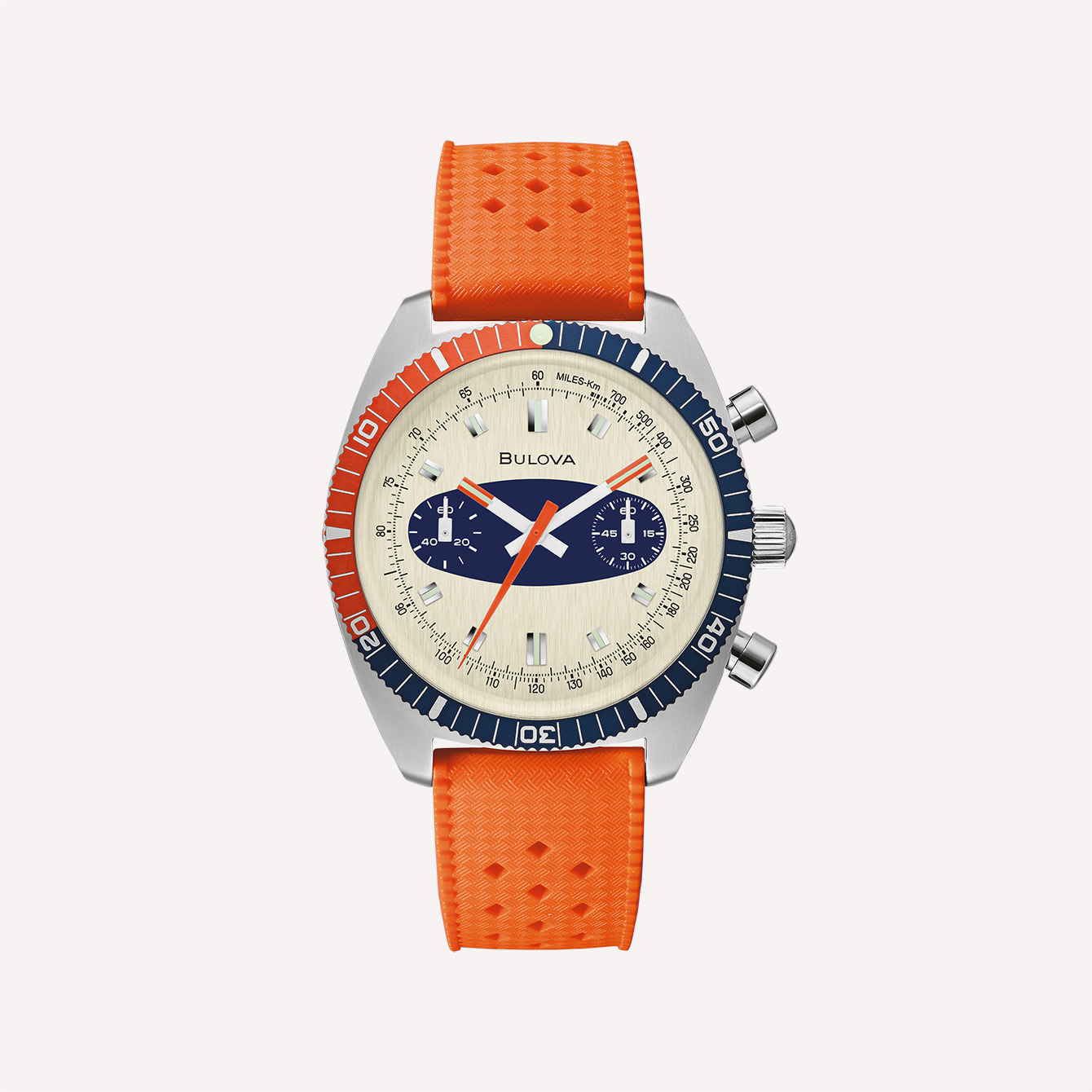 The Chronograph A is a five-hand chronograph with pushers at the two and four o'clock positions. It comes in a few color variants, but each has an oval encompassing the two subdials.
This oval creates the "surfboard" look, inspiring the nickname used to refer to the original watches from the 1970s.
The Chronograph A's case measures just 40.5 millimeters across, which is relatively rare for a chronograph — especially from Bulova. It features a stainless steel case and sapphire crystal, offering 200 meters of water-resistance.
Between the water-resistance and the rubber tropic-style strap it comes on, you won't have any issues taking it for a swim.
But, the tachymeter around the outside of the dial also helps time your speed, should the racy looks overwhelm your self-control behind the wheel.
Bulova A-15 Pilot
Pilot's watches can get away with being big. Some of the community's favorites exceed 44 millimeters. That said, Bulova resisted the urge to go too big with the A-15, and the result is a very well-proportioned pilot's watch with great features at an excellent price.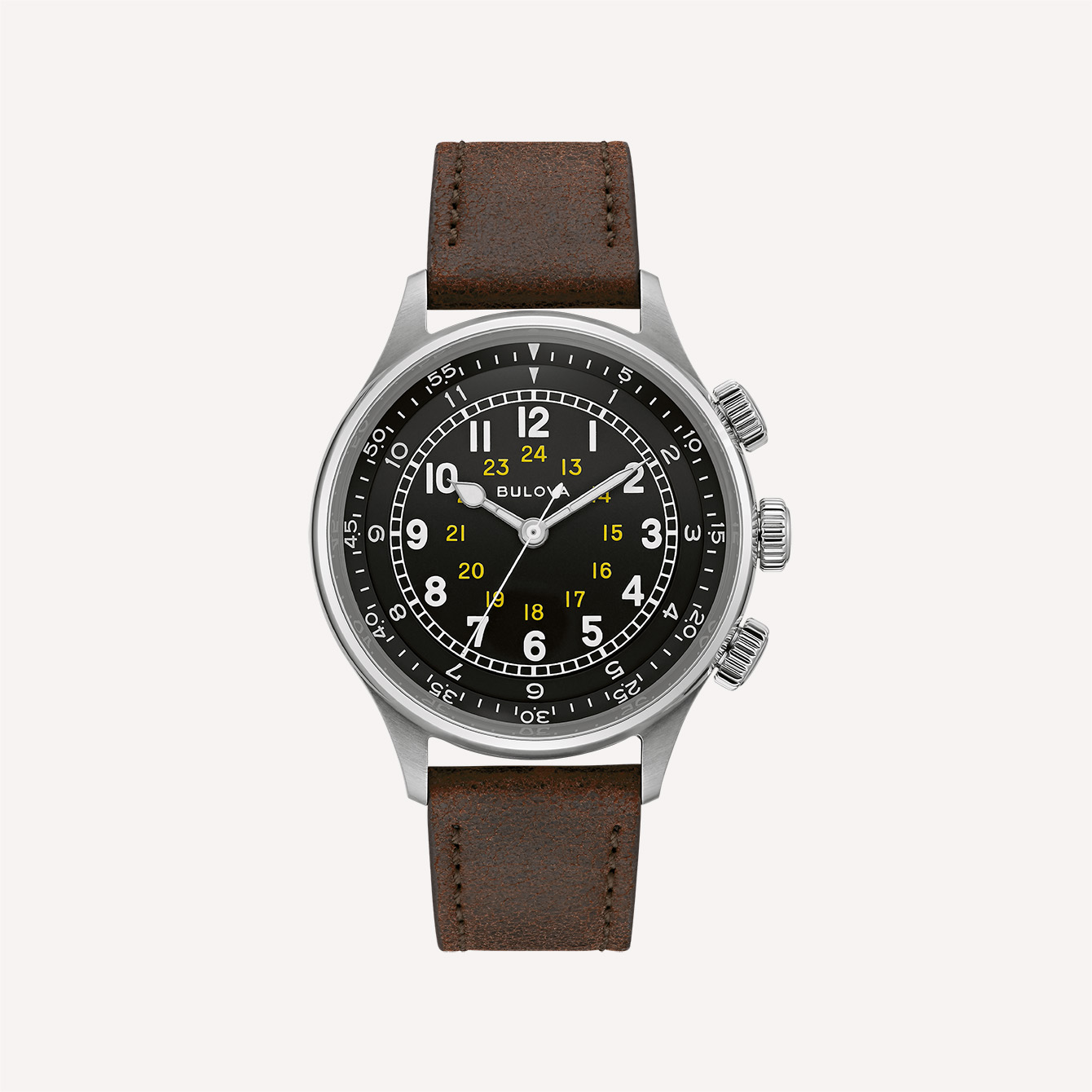 Let's get down to the stats: The A-15 Pilot measures 42 millimeters across the dial, which is impressive for a company with a size issue. The lugs are short and curve sharply, giving this watch a more wearable profile for smaller wrists.
The A-15 runs on an 82S6 automatic movement, complete with hacking. It has a sapphire crystal and a stainless steel case as well, but there's another really interesting feature.
This watch can track three time zones. The innermost section of the dial is a basic Flieger-style, but it has a crown at two o'clock to adjust an outer bezel and a crown at the four o'clock position to spin an inner bezel.
To get an automatic, hacking, aviation-inspired watch with a piece of sapphire for the sub $600 price tag is incredible.
Bulova Fly Me To The Moon
Frank Sinatra was a Bulova man. To honor the man and the relationship he had with the company, Bulova recently released the Frank Sinatra Collection.
While there are several models (all named after some of Frankie Blue Eyes' best songs), the Fly Me To The Moon is easily the most wearable.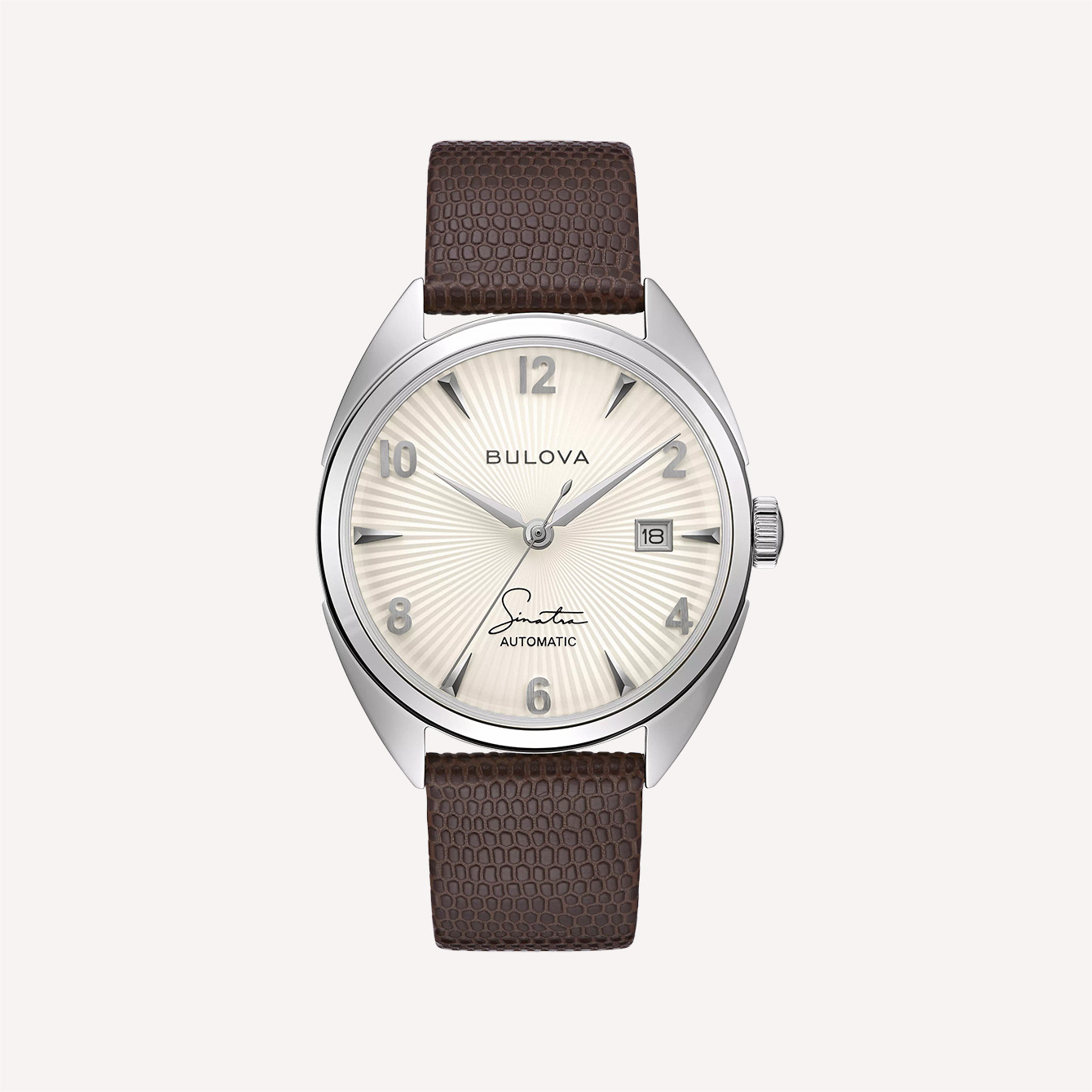 The Fly Me To The Moon has a textured dial with numerals at the two, four, six, eight, ten, and 12 o'clock positions. It runs on a Miyota 8215 movement, hidden inside the 39-millimeters stainless steel case.
It has a piece of domed sapphire crystal glass, a date window at the three o'clock position, and a 30-meter water-resistance. It comes in a few color combinations, including a nice gold-plated version with a champagne dial.
It comes with a lizard-grain leather strap, which could be the only real downside to this piece, as it's somewhat cheap-looking.
Bulova Lunar Pilot
In honor of Commander Scott (and the massive price tag his prototype watch fetched at auction), Bulova released the Lunar Pilot. Released in 2019, it's a three-subdial chronograph with a very familiar aesthetic.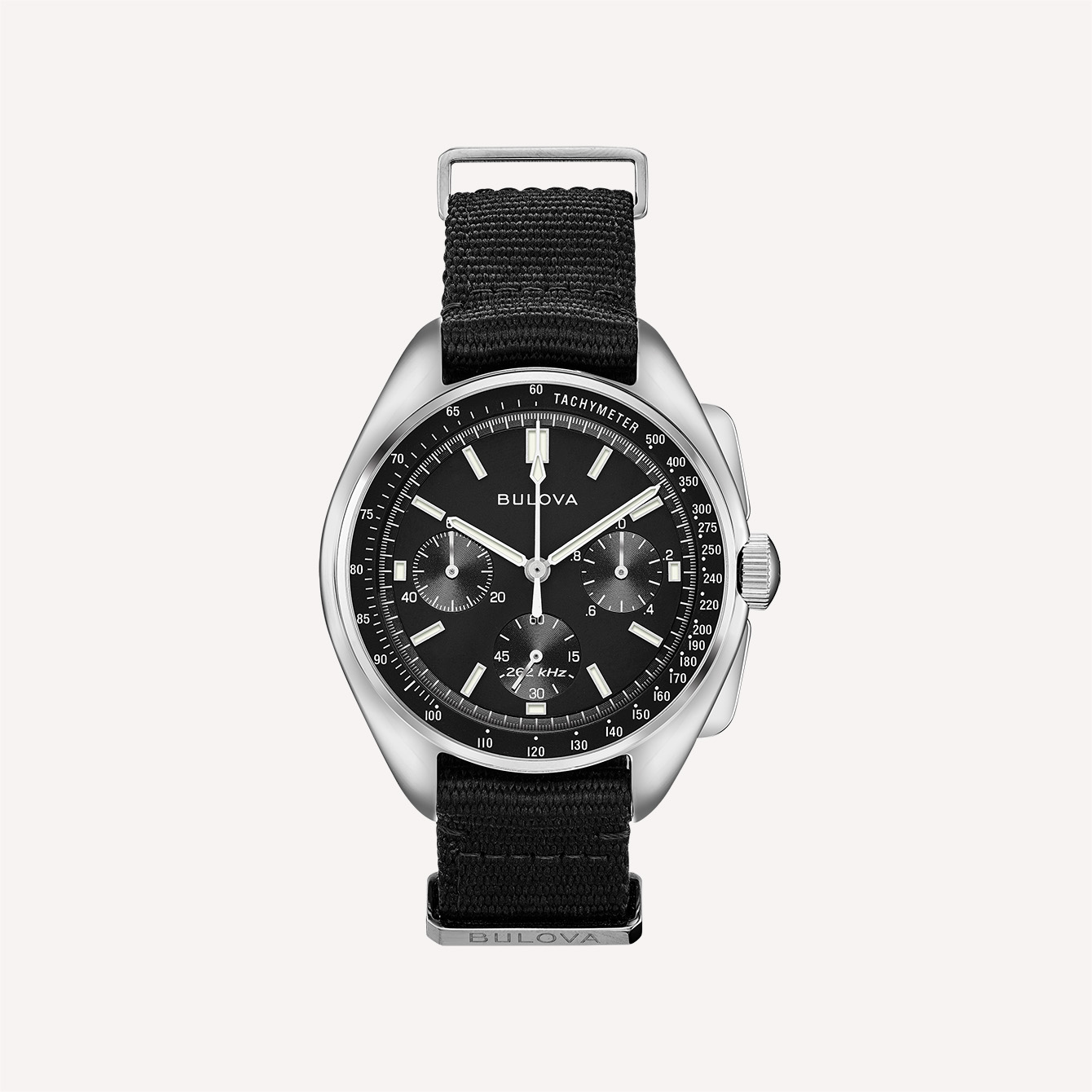 It uses a proprietary, ultra-high-frequency quartz movement that maintains an incredible degree of accuracy. It has hinged pushers at the two and four o'clock position
Here's the thing about the Lunar Pilot. While it's based on David Scott's prototype, it's significantly bigger. The original was close to 40 millimeters, while this watch's case measures 45 millimeters across.
While that's big, that measurement isn't even the issue. It's the 52-millimeter lug-to-lug measurement that makes it difficult to wear. This gorgeous watch is just too big for most guys.
The value is there. The design is incredible. It's just too big for the average guy. But, considering this watch made quite a stir in the watch-collecting community over the last few years, it was certainly worth mentioning.
So, are Bulova watches good?
I feel that the answer is a resounding yes. The company's history alone is so rich and interesting that you could wear any watch it offers with pride.
But if you consider the quality, the design, the value, and the accuracy, it's tough to see Bulova as anything but good.
Are there issues? Yes. Most of the company's watches are at least 5 millimeters too large. The majority of its watches have laughably low water-resistances. Many of their designs are downright gaudy.
But, look past those issues, and you'll find a solid watch with incredible accuracy that won't break the bank. So the answer is yes, Bulova watches are good.