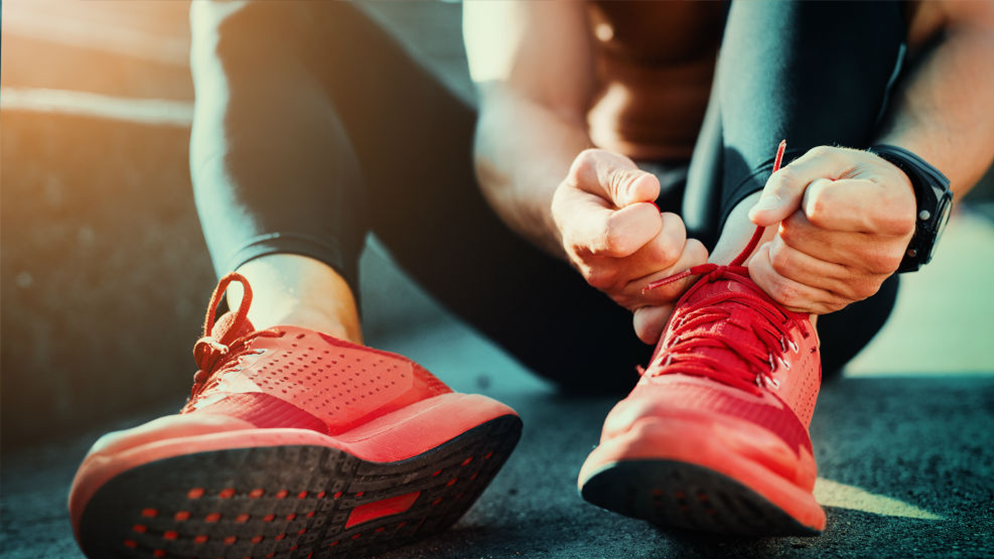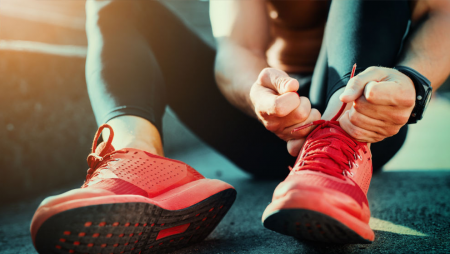 Heads up: Our content is reader-supported. This page includes affiliate links. If you click and purchase, I may receive a small commission at no extra cost to you.
Oofos is a recovery shoe brand that's well-known by runners looking for a comfortable option to slide their feet into after a long run.
Athletes primarily know the brand for its sandals. However, oofos has expanded its offerings over the past few years to include everyday shoes, clogs, slippers, and boots.
Regardless of style, each shoe features the brand's signature oofoam technology, which is designed to be comfortable, support your recovery, and keep you injury-free.
As a runner, i've been wearing oofos sandals as my post-run recovery shoes for years, and i've been fortunate enough to form a relationship with the brand.
As a result, i've tested several models of oofos shoes, giving me first-hand insights into the shoes' comfort, fit, and effectiveness.
This article provides a comprehensive review of oofos recovery shoes, and why i wholeheartedly recommend the brand.
Pros
very comfortable
great for running recovery
pair well with a variety of outfits
available in multiple styles and colors
Cons
expensive
don't always fit true to size
no narrow, wide, or extra-wide sizes offered
What are oofos shoes, and how do they work?
OOFOS is a brand of recovery footwear loved by many people — especially those who are active and athletic.
The brand's OOFoam technology allows the shoes to absorb more impact than traditional foam footwear materials, while also providing an optimal blend of cushion and stability
In fact, a 2018 University of Virginia School of Medicine Speed Clinic found that, thanks to this technology, OOFOS shoes absorbed 37% more impact than traditional foam footwear materials, providing an optimal combination of cushion and stability
OOFOS patented footbed also protects and supports your arches, which, when paired with the OOFoam technology, was shown to reduce energy exertion in the ankles by up to 47%, compared to competitor products
The shoes are known for being durable, though you may have to replace them more frequently depending on how often you wear them.
Are OOFOS good for your feet?
If you've had a long day on your feet, or a particularly intense workout, the company's website states that changing into a pair of recovery shoes can help decrease muscle fatigue, tightness, pain, and soreness
These potential benefits are thanks to the brand's OOFoam technology, which helps protect joints, especially around your feet and ankles.
As a seasoned marathon runner, I'm prone to mild plantar fasciitis. I've been told by podiatrists and physical therapists that it's not only important to wear supportive footwear when I'm out and about, but also when I'm home
Walking around barefoot was something I was definitely guilty of as a work-from-home freelance writer. I now make a point to rock my OOFOS at home and credit the shoes as a major reason why I've been able to avoid plantar fasciitis flare-ups.
My experience with oofos
I first discovered OOFOS sandals while perusing my local Fleet Feet running store, which I stop into on a regular basis for marathon training items, like energy gels
I'd seen advertisements for the shoes in fitness magazines before, and I decided to try a pair of the OOriginal Sandals to see if they lived up to the hype.
The sandals quickly became my go-to recovery shoe after a long run, especially during the summer, when my feet are beat-up and swollen due to Houston's heat and humidity.
The sandals also come in several color and pattern options, making them a great go-to for quick errands or even casual get-togethers in warmer months.
While OOFOS shoes are definitely a splurge for casual footwear, in my opinion, they're well worth the investment for keeping my feet happy and healthy.
Since buying and reviewing my first pair, I've been lucky enough to test several OOFOS shoe models sent to me by the company, and honestly I haven't found a pair that I dislike
What kinds of shoes does oofos offer? .
OOFOS offers a wide range of shoe options, including sandals, boots, clogs, and slippers.
The majority of styles are offered in both men's and women's sizes. However, the brand unfortunately doesn't offer narrow, wide, or extra-wide sizes.
Here's a closer look at OOFOS current product lineup
OOFOS recovery sandals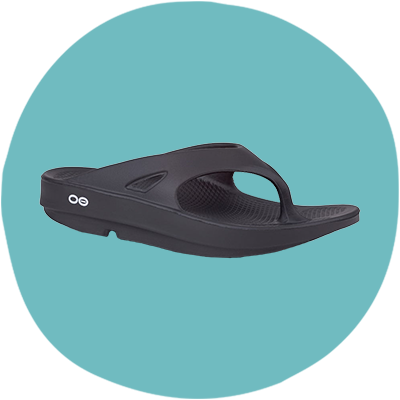 Oofos is best-known for its recovery sandals.
The company offers two main types of sandals: slides and thongs. Both types are available in a variety of styles, though the classic ooahh sport slides and ooriginal (thong) sandal are the most popular.
While they're both equally supportive when it comes to movement and recovery, i personally prefer the thong sandals for aesthetic reasons. They look cuter with casual wear, in my opinion.
Plus, i find that they feel more secure and less slippery on my feet, especially if i've been
An advantage of the sport slides, however, is that you can wear them with socks, which is a plus if it's cold outside, or if your feet are looking a little less than presentable.
Both the slides and thong sandals come in a variety of color options, from classic solid hues to metallic tones and fun patterns, like leopard print.
OOFOS recovery shoes
Oofos recovery shoes are the shoes i'd been looking for all my life and didn't realize it until the brand sent me a pair of the oomg low shoe.
Available in black, white, gray, or navy, it's a great shoe to pair with a casual jeans and t-shirt outfit or with athleisure.
In fact, depending on your workplace dress code, the oomg low shoe may even be appropriate as work attire, as it's a far better alternative to high heels or unsupportive ballet flats.
Oofos recently added the oocoozie low shoe, a more casual recovery shoe that's intended for lounging or running quick errands. It's warm and fuzzy style has made it one of my go-tos on cold winter days.
It's worth noting that the oocoozie low shoe is only available in women's sizes
OOFOS recovery clogs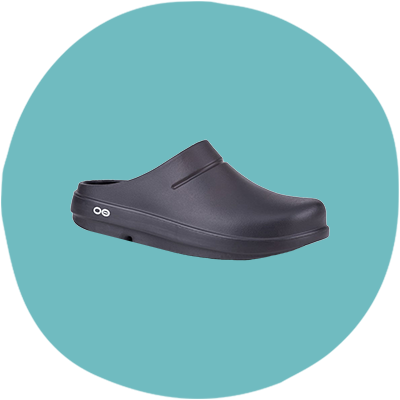 The OOFOS recovery clog is the one category of OOFOS shoes that I haven't tried yet.
While I'm sure they're comfortable, the style just doesn't appeal to me.
However, they're a good option if you prefer the convenience of a slip-on shoe.
As with OOFOS recovery sandals, the clogs come in a variety of colors, and they're available in both men's and
OOFOS recovery boots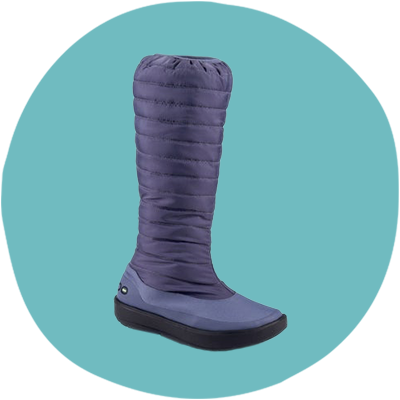 Oofos also has two puffy, water-resistant boot options to round out the product line, including the oomg boot and the oomg bootie, both of which i've worn for over a year.
Both boots are great cold-weather options, with the only major difference being that one is ankle-height and the other hits mid-calf.
Still, i find that i prefer the boot, as it reminds me of a more grown-up alternative to the ultra-comfy ugg boots i wore in college and during my early 20s.
Just like uggs, you can easily tuck your joggers or jeans into the oomg boot to stay warm and dry.
While i don't get too many chances to wear it out in houston, the oomg boot has become a must-have when visiting family and friends in the northern united states, or when traveling to the mountains for a ski trip.
One thing to note is the oomg boot is only available in women's sizes.
What is the refund policy?
OOFOS offers free returns and exchanges on all orders purchased through the OOFOS website.
The shoes must be in their original condition (i.e. clean and not worn down) to qualify for a refund. Refunds typically take 20 business days.
Warranty
Shoes purchased from the company's website or an authorized OOFOS dealer are covered under a 6-month warranty.
If you believe your product is damaged or defective, and it's not the result of normal wear and tear, you can fill out the Warranty Return Form on the OOFOS website and email it, along with photos of your shoes showing the product and problem areas, to the email provided on the company's website.
Your shoes will be replaced in the same style and color if available, or with a shoe equal in price.
Do oofos fit true to size?
In my experience, oofos do not fit true to size.
However, i admittedly have unique feet that are wide, with second toes that are longer than my big toes and a bunion on my right foot.
I normally wear a u.S. Women's size 9.5 in both running and everyday shoes. However, oofos sandals only come in full sizes and size 9 fits me just fine.
Yet, for close-toed shoes, i've found i need to size up to a women's size 10.
Figuring out the right size to buy may seem like a hassle, but as oofos are sold at many running and sporting goods stores, you can likely try them on in person before purchasing.
Or, since the company offers free refunds, you can also purchase a pair online and send the shoes back for a different size if needed.