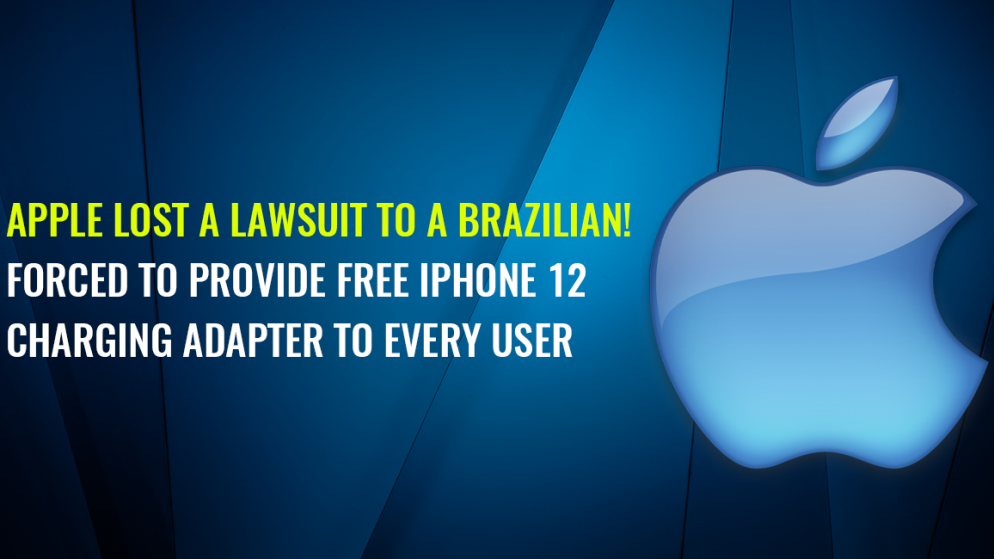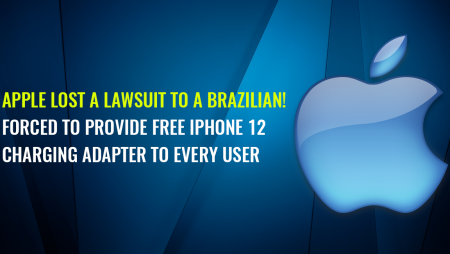 Our content is reader-supported. If you click on our links, we may earn a commission.
Back in late March 21, Brazil's authorities fined the Cupertino-based tech giant Apple for excluding the charging adapter from its iPhone 12 box. The decision of removing the charger adapter from its iPhone 12 box broke the hearts of many Apple users all around the globe.
No wonder, the Apple Company had paid $2 million already to Brazilian authorities as a penalty. But that wasn't enough and recently Apple lost a lawsuit to Mariana Morales Oliveira a Brazilian. Now the company has to deliver a mandatory free charging adapter with its iPhone 12 retail box to every user.
Why Apple excluded charging adapter from its iPhone 12 retail box?
Apple and its products are highly loved by users all across the globe. The technology brought by Apple Company is no doubt better and appreciated by all. However, its decision to not include a charging adapter in its iPhone 12 retail box landed them under a serious lawsuit. Also the consumer protection agency, Procon-SP, Brazil sued Apple and fined them for 2 million dollar.
According to Procon-SP in Sao Paulo, Brazil, a charging adapter is a mandatory accessory .That should be offered to users while purchasing iPhone 12. Therefore, the elimination of such necessary accessories will reduce the rights of consumers.
However, the reason to exclude the charger adapter by Apple was to reduce carbon emissions and product waste. Also, most Apple users already had an access to the iPhone charging adapter from earlier models.
Apple had to go through a similar case in France. They were legally forced to add AirPod accessories in its sales package. The reason behind, Apple had reduced its packaging size.
The decision to add charger adapter in Brazil
As per the reports, the final decision of the lawsuit against Apple in Brazil was given on May 23rd, 2021.  Apple  lost a lawsuit to a Brazilian (Mariana Morales Oliveira) . According to Mariana's lawyer, the case is called 'tied sale'. He stated that Apple Company decided to exclude charging adapter from its iPhone 12 retail box. Therefore, the users are somehow forced to spend money on a accessories which further comes in a retail box. This clearly doesn't support the environmentally friendly agenda of the Apple Company.
Apple needs to religiously follow the orders. Therefore, they have to deliver a free charger adapter to Mariana within 10 days. If due to some reasons, the company is unable to deliver the free charger. It needs to pay a daily fine of 200 Brazilian Real. The fine can even go up to 5,000.
EndNote
This is a great win for Mariana. The Apple excluded the power adapter from iPhone 12 retail  box. This made a lot of users feel disheartened but the lawsuit has proven to be a boon for them. Somehow, it is an unforgettable lesson for Apple, the company in future will rethink the serious consequences of eliminating any accessory from its retail box.
To Read More About : Top announcements from Apple's Spring Loaded Event 2021