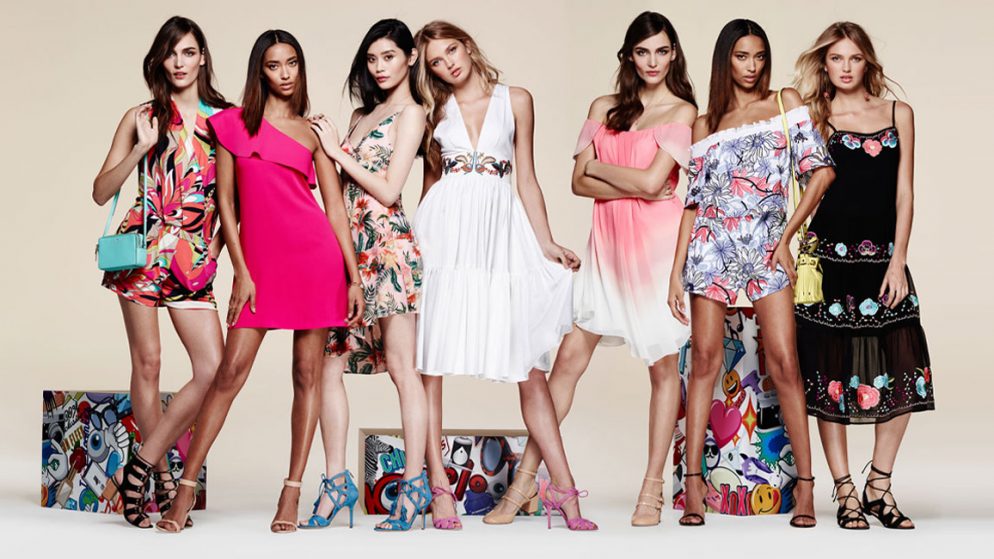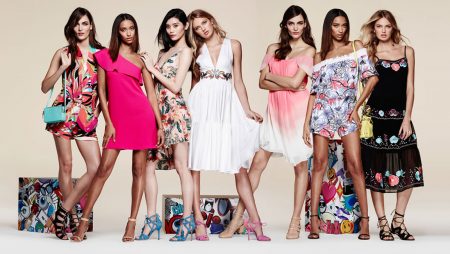 Heads up: Our content is reader-supported. This page includes affiliate links. If you click and purchase, I may receive a small commission at no extra cost to you.
About American Giant
American giant makes quality casual wear, perfect for a laid-back look. The fashion brand uses the finest cotton to produce simple pieces of clothing, removing all the trappings and unnecessary features of fast fashion.
The company makes minimal casual wear that incorporates quality with every stitch. You will feel the ultra cozy vibes rocking any piece of american giant—which is why their facebook has over 130k likes, and 61k followers on instagram. They're so popular that they've been featured in business insider and forbes, giving them the street cred they need.
If the label wasn't american enough for you, then know that they're collaborating with guitarist jim ward to bring even more realness to the brand's vision. When slate proclaimed their clothing as "the greatest hoodie ever made", it turned the brand into a smash hit overnight.
This american giant review will thread the needle and point out some of its best men's and women's clothing. Then we will dip into some customer ratings, faqs, policies, and more, to help you decide if this is a shirt you want on your back.
Overview of American Giant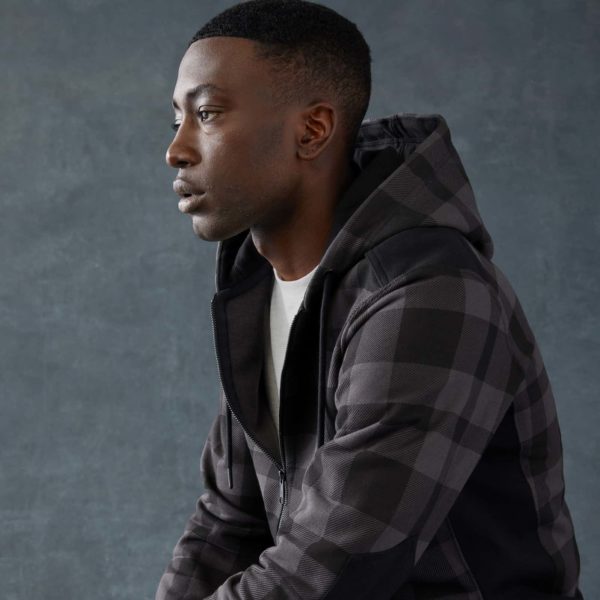 American giant has its clothes intentionally made in the us. It could have easily made its production overseas, but chooses not to because they believe in the craftsmanship of their local designers. This practical clothing brand is only concerned with making items you want to wear.
Founded in 2012, the company's vision is led by founder bayard winthrop who simply saw a gaping hole in the clothing market: no affordable, quality american-made streetwear. That is why all their products are made in california or new york. The american giant hq is located in san francisco.
Allow this american giant review to crush any doubts you had about this brand, and by the end you will feel confident in making a purchase from this brand. Let's start by looking at some highlights:
Highlights
Long-lasting, stylish, and comfortable clothing
Options for men and women
100% cotton
Made in America
Afterpay available
Refer a friend and get $20
Free US shipping for orders over $100
Lifetime warranty (conditions apply)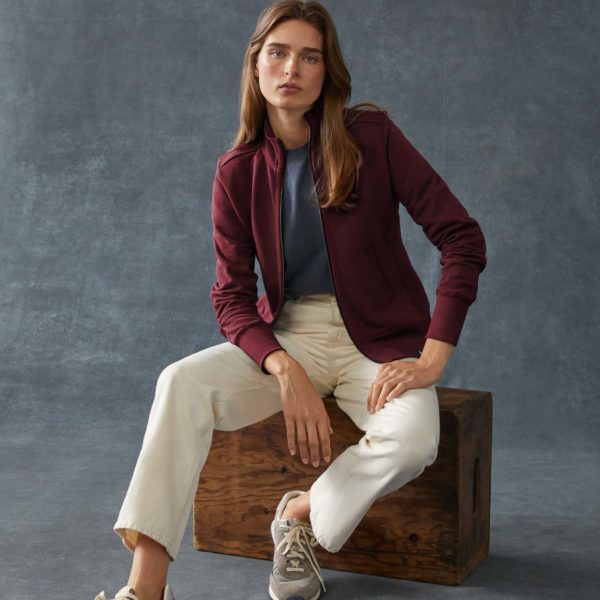 Now that we have mentioned aspects you should consider before buying some gear, this american giant review will dive into some of the trendsetting items in the brand's catalog. We would also encourage you to take advantage of afterpay if you prefer paying in installments.
American Giant Men's Clothing Review
These men's items will become an essential part of your daily outfits because wearing them will make you feel confident and dripping with down-to-earth feels. Just know that these expertly crafted clothes are so comfy you may not want to ever take them off.
We picked some of the best-selling american giant men's clothing the brand has to offer. At the end of the day, we know this american giant review will have something you are looking for.
American Giant Premium Slub Crew T Long Sleeve Review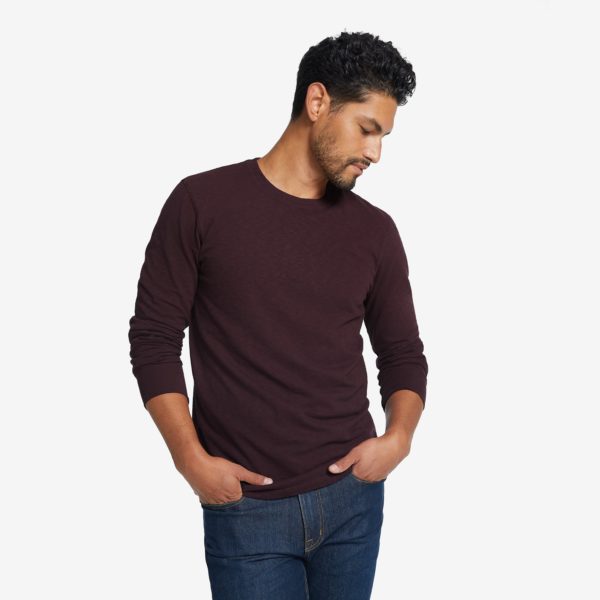 To start off our american giant review, we're going with a classic men's look that has a timeless appeal. The american giant premium slub crew t long sleeve is your standard long sleeve tee in a slim fit. The shirt has a longer tail (great for longer torsos), plus the sleeves can be rolled back for a more relaxed look.
The crew neck is soft and comfortable as the entire shirt is made of 100% cotton, with their textured slub fabric. Pair it with some blue jeans to give you a nice, fitted look.
The long sleeve shirt comes in us sizes s to xxl, and is available in three main colors: black, iron, and navy. Limited edition shades are black amber, dusk, and balsam.
Pick up this long sleeve for $60.
American Giant Classic Full Zip Review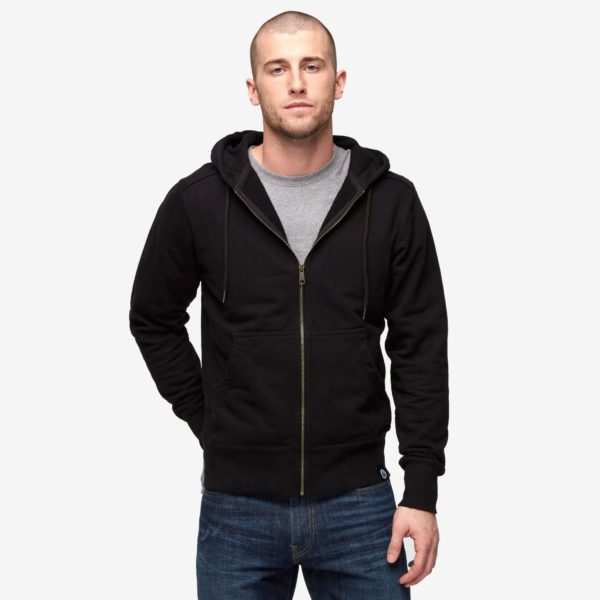 If you are ever in the market for a hoodie you can live in, then the american giant classic full zip may just be right up your alley. Being the greatest hoodie ever made is a pretty high standard to live up to, but this american giant review would have to agree with the viral item that skyrocketed this company to its current success.
Made with heavy duty fleece, this ultimate hoodie comes with two pockets, metal-tipped drawstrings, and extra padded elbows which protect you from any holes that may appear after wearing it for too long. Though the fit is on the slim side, there is still a bit of stretch to it so it never feels too tight.
It comes in us sizes s to xxl, and is available in three main colors: blue, iron, and black. There are also six limited edition shades: winter sky, deep olive, ember, army camo, vintage pine, and black amber.
American Giant Track Pant Review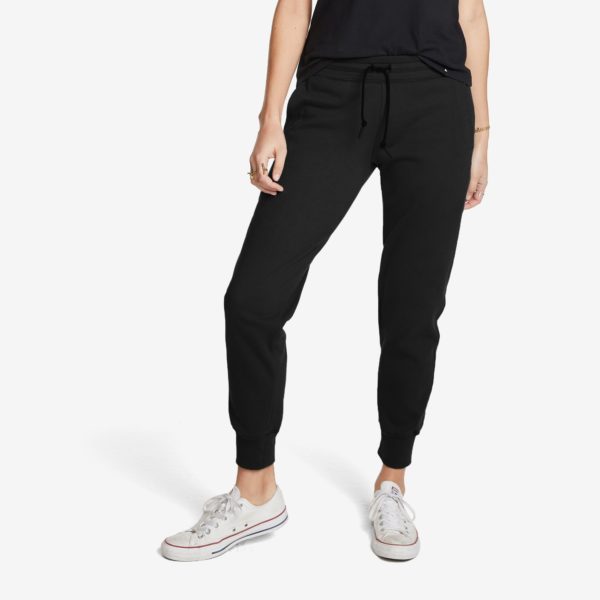 Soft on the skin and fitted around the ankles, the american giant track pant is a pair of sweats you will not want to take off—that's how comfortable they are. Around the house or out and about, this is the perfect pair of weekend pants when you want a little style without sacrificing your comfort.
The track pants have a drawstring to avoid the saggy and sloppy look that happens when you wear sweats. The pant material is made from 100% cotton, so they are super warm.
Coming in us sizes s to xl, a pair of american giant track pants will cost you $100. It is available in super black and dark shadow. Vintage indigo is the limited edition shade.
American Giant Women's Clothing Review
Let's take a look at some of the american giant women's clothing which strikes a balance between trend and comfort. The soft color palettes featured in this section of our american giant review will easily fit into your existing wardrobe.
The women's collection is quite large in the american giant catalog, so we have picked out the best sellers and highlighted what makes each of them the perfect add-on to your basic streetwear style.
American Giant American Midweight Pullover Review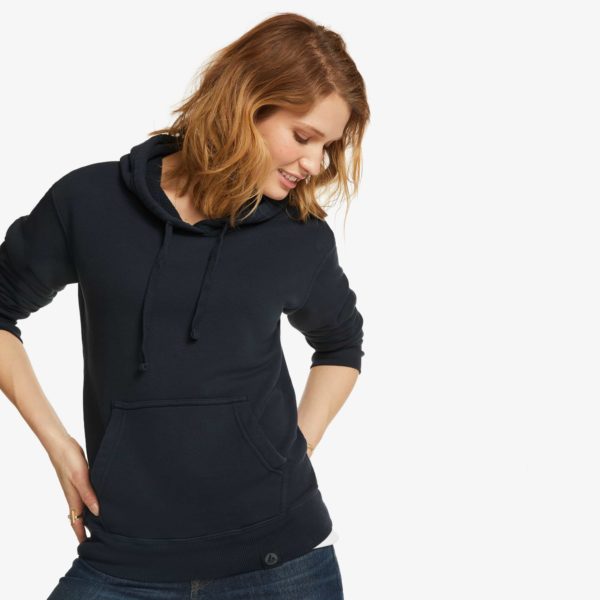 No closet is complete without an easy-to-coordinate hoodie, and the american giant american midweight pullover is great for a quick stylish look if you are kicking it at home on the weekend, going camping, or enjoying the outdoors.
This pullover is the perfect balance between a relaxed and snug fit—it gives your upper body a bit of shape without being skintight. The pullover is made from 100% cotton and will keep you warm on those winter days or chillier fall nights. And its front pocket will help keep your hands nice and toasty.
It's the perfect companion to wear on top of your workout gear for a run on a cold morning or during your gym routine. The american giant pullover comes us sizes xs to xl and is available in two main colors: heritage navy and natural.
The four limited edition shades are juniper, laurel, habanero, and patina. Add it to your collection for $100.
American Giant Jumper Dress Review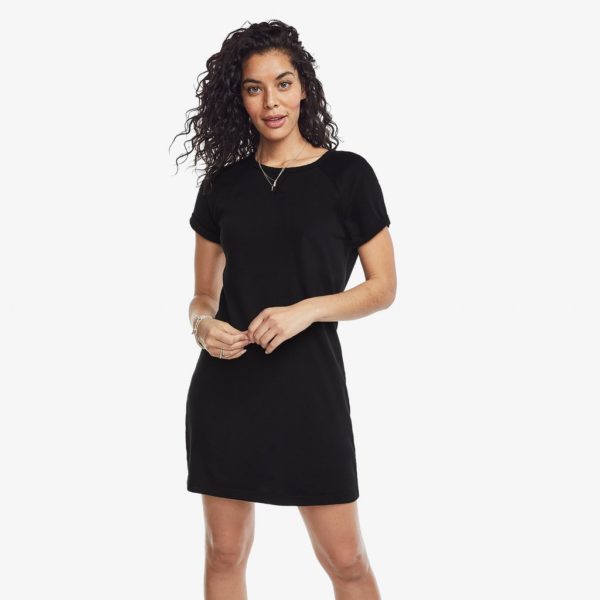 The american giant jumper dress is simple and looks perfect for a summer or bright fall day. And let's not forget pairing it with a nice pair of runners and a warm leather jacket for a truly versatile look.
The dress has a classic silhouette with a round neck, showcasing your body's curves and ending mid-thigh. Depending on how you coordinate your outfit, it could be worn as a shorter dress or in a longer t-shirt style with a pair of pants.
With endless ways to wear this dress, it should be a great addition to your daily outfits. Since the dress is made of 100% cotton, it will give you maximum comfort for your night out or casual workday. Easily one of the most functional clothing options featured in our american giant review.
The jumper dress comes in us sizes xs to xl, and has one main color: super black. The two limited edition colors are desert bloom and blue mountain.
American Giant Classic Sweatpant Review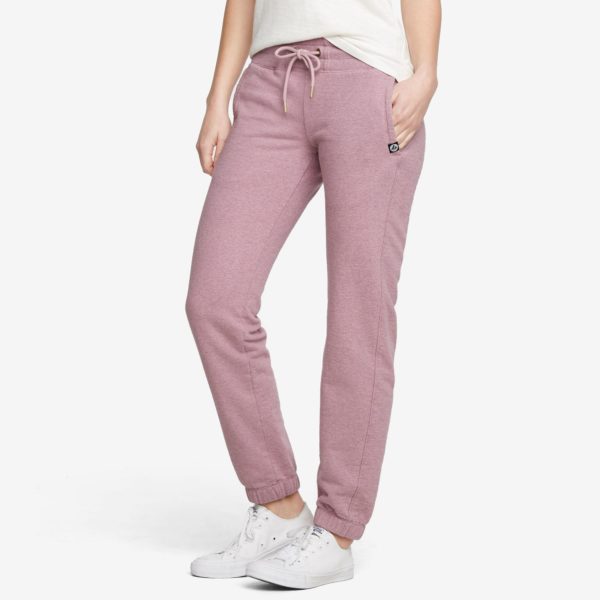 Every home look needs a pair of sweatpants for early morning coffee time or quick trips to your local market on the weekends. The american giant classic sweatpant is an easy go-to pant for any day you want to relax but still make an effort.
The 100% cotton fleece pants will feel great against your skin and are easy to slip on and off. Wear them to the gym or pair them with a cute t-shirt for a casual look while hanging out at a friend's place.
You can spend the day on the couch gaming, reading, or watching your favorite series. If you are working remotely, then at least you will be in supreme comfort all day long. Plus, the drawstring waistline and cuffed ankles give you a sporty look without appearing sloppy.
These sweatpants come us sizes from xs to xl, and are available in black and varsity blue. There is also one limited edition option: army camo.
The army camo is by far the boldest color offered by the company in our american giant review. Whatever happens, don't sweat it because these pants cost a cool $90.
Who Is American Giant For?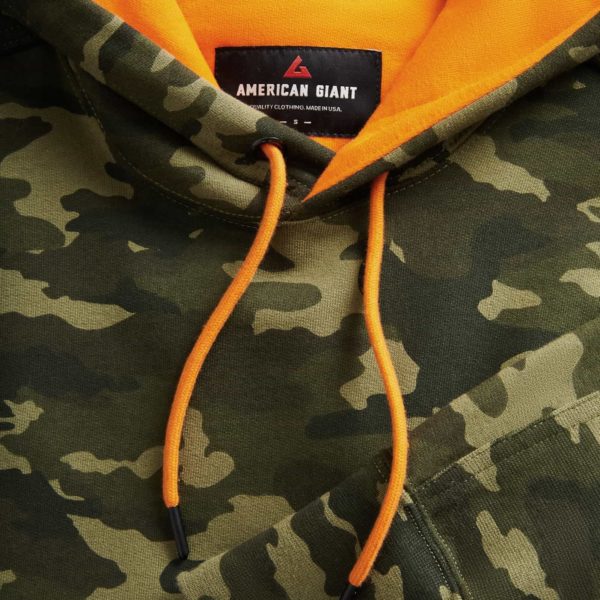 American giant is for anyone who loves fitted, well-made clothing. The company has great options for both men and women, and the style is perfect for young and old. American giant is definitely for anyone who likes a streetwear look that is soft and low-key but has just enough color and flair to bring out your personality.
The 100% cotton products are made to last and are a great way to buy something that supports a homegrown business that doesn't fall under fast fashion. And if you didn't know, the fast fashion industry is terrible for the environment. Anyone who cares about their products being ethically sourced and eco-friendly will feel right at home when purchasing american giant.
Finally, cotton is also great for those who have more sensitive skin that is easily irritated.
American Giant Reviews: What Do Customers Think?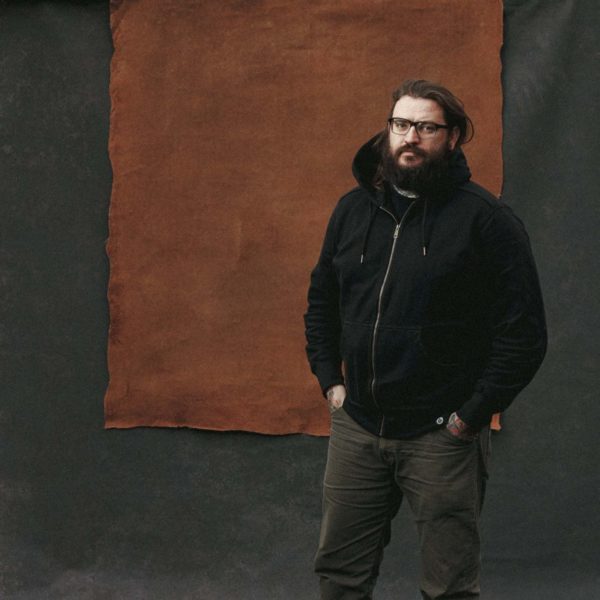 In this section of our american giant review, we take to the web and hunt down different customer reviews from various websites to see what others are saying about this company's fashion items.
Is American Giant Worth It?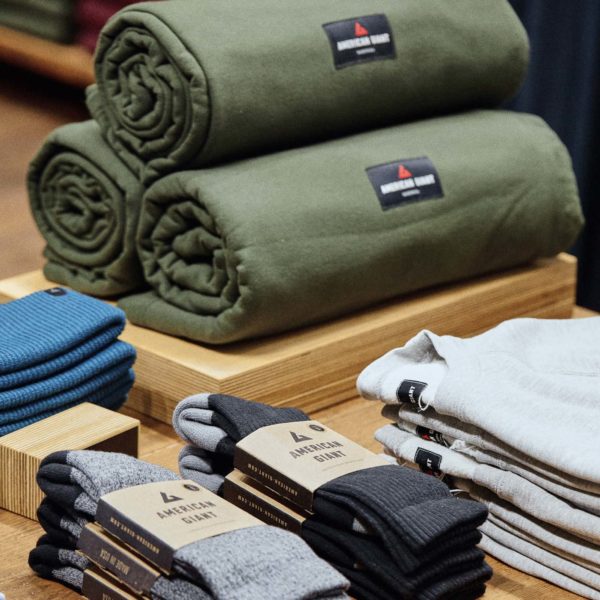 Seeing as this comfy gear lasts for many years—which can't be said of anything you buy from fast fashion retailers—american giant is well worth it. Though some people may find the price tags a bit out of their range, you do pay for the quality.
This american giant review showed what this company has to offer—which is clothes you want to wear every chance you get. These will easily become timeless staples.
American Giant Promotions & Discounts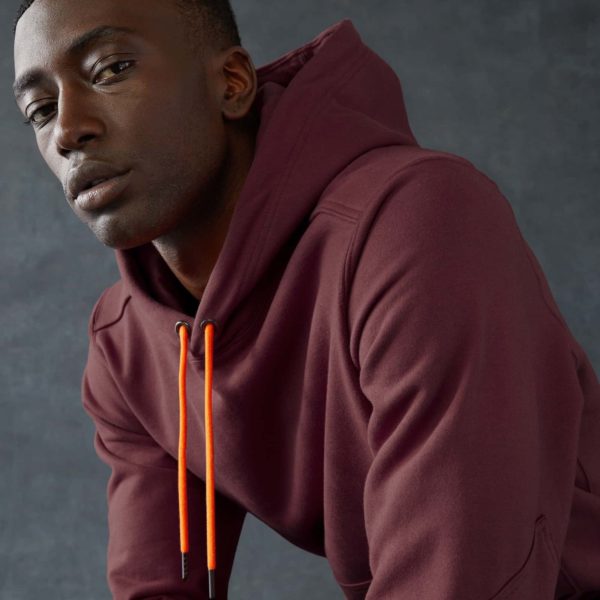 At the time of writing this american giant review, there is a promo for free shipping if you spend more than $100.
You can also get a $20 gift if you refer a friend via the email form on the site (check the bottom of the page), and your friend will receive 15% off their order.
Where to Buy American Giant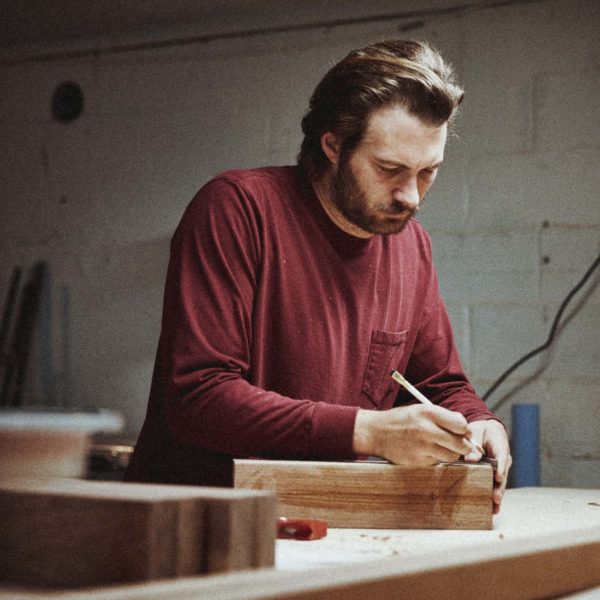 If you live outside of the us, the easiest way to buy american giant is from their website. But if you live in berkeley, san francisco, or nyc, then they have retail locations in these places. To see where these retailers are, check out their store locator.
FAQ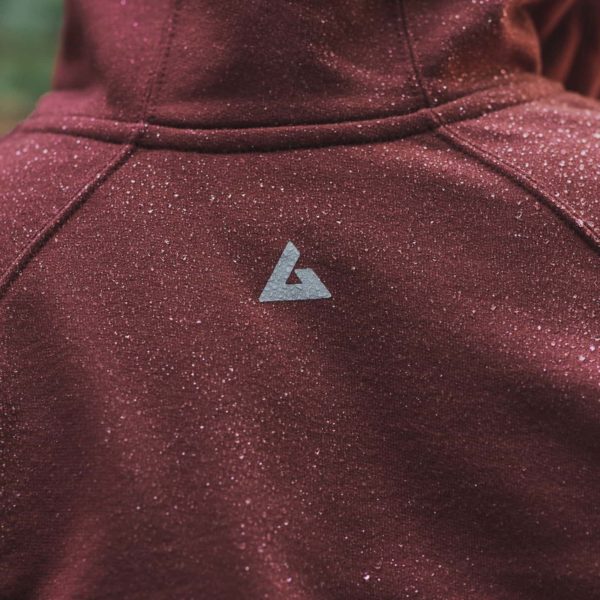 Who owns American Giant?
The clothing company is owned by founder bayard winthrop.
Where is American Giant made?
Each product is proudly made in the US, with most of the products being made in LA or NC.
What is American Giant's Return Policy?
Goods can be returned to american giant within 30 days of your order date if it is unworn, undamaged, unwashed, and with labels attached.
Us customers will have their shipping covered by american giant, but customers from other countries must pay for their own return shipping costs.
How to Contact American Giant
We hope you enjoyed this American Giant review! Below, we've discovered a couple of ways to contact the company for further questions: