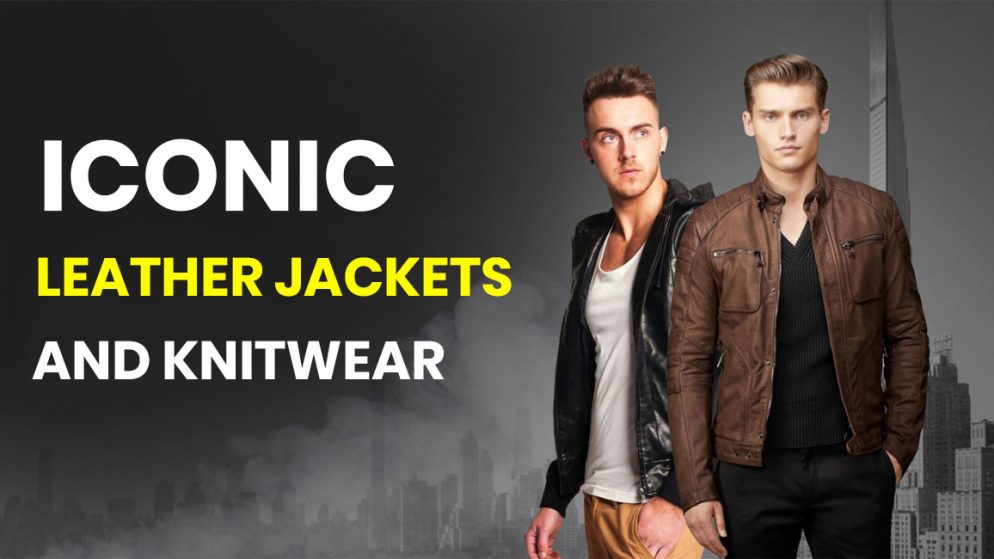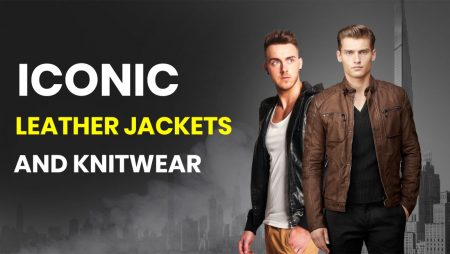 Introducing the Best Leather Jacket Series, a new series here at Gentleman Within where I check out popular leather jackets from well-known and some lesser known brands in pursuit of the perfect fit.
Currently, I'm in the market for a black leather biker jacket, and after taking a look at a few brands' websites I landed on AllSaints and their popular Milo Biker Leather Jacket for the first review.
I've never bought from AllSaints before, but the Milo Biker Jacket looked like it fit the bill in terms of style and fit which for me are two important elements when it comes to leather jackets.
In this AllSaints leather jacket review, I'll judge the Milo Biker not only from a style & fit standpoint, but also quality and comfort. We'll leave out durability since I won't be field testing the jacket.
Men's AllSaints Leather Jacket Review
About AllSaints

AllSaints is a London based fashion retailer founded in 1994 by Stuart Trevor and Kait Bolongaro. Initially AllSaints sold wholesale, exclusively to high-end retailers like Harvey Nichols and Harrods.
In 2010 the company launched its e-commerce platform and first U.S. store based in New York City. From there they expanded into Boston, LA, San Fran, Miami, Seattle and Chicago among a few others cities.
Today they employ over 3,200 workers in 232 locations worldwide. And as of 2015, AllSaints now offers menswear, womenswear, footwear and accessories.
How Does It Fit?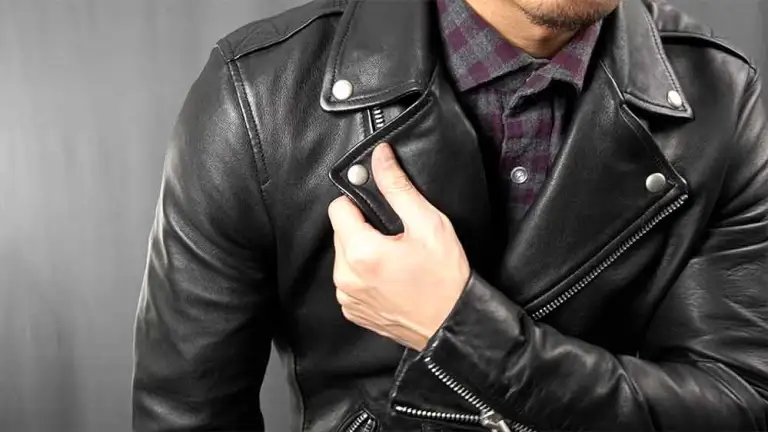 Let's start things off with the most important element when it comes to buying a leather jacket and that's the fit. I think it's important for a leather jacket to be fitted and feel like you're wearing armor, while still allowing for comfortable movement.
I picked up the AllSaints Milo Biker Jacket in their smallest size (XS) and it fits quite well. It's a slim fit — the arm holes are cut fairly high. And it's higher armholes that is not just a hallmark of a well-fitting suit jacket, but also a leather jacket.
It's fitted from the chest through the body and down towards the waist. The jacket's cut creates the often desired v-shaped silhouette that's both modern and masculine.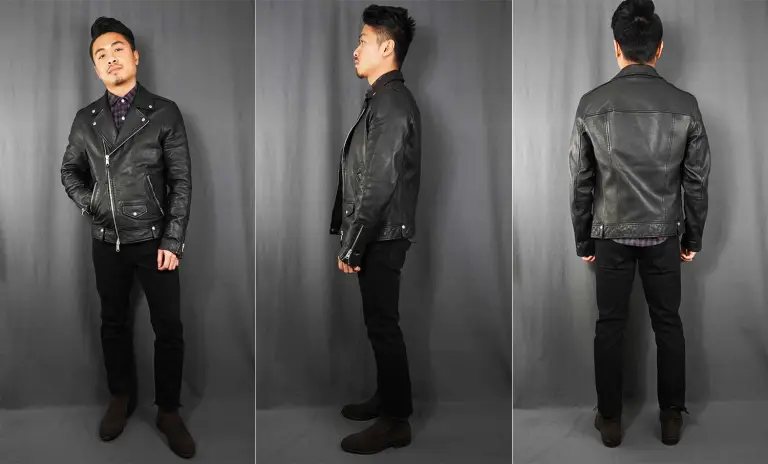 The shoulders end where they should right at the shoulder bone and the jacket length is ideal, not too long nor cropped too short. This style leather jacket looks best shorter, IMO.
Where I run into problems with this jacket is the sleeve length. They're too long. Ideally the sleeves would end at my wrists, but they go past my wrists a good 1.5″-2″ which is is a shame considering the jacket fits noticeably well in all other areas.
Sure I could get the sleeves tailored, but leather alterations not only difficult, but costly as well. My goal is to get a ready-to-wear leather jacket that fits perfectly from the get.
All in all, the fit is solid and I like the way it wears on my body. It's properly fitted, but still has room to layer a sweater or hoodie underneath, all the while allowing full range of motion.
The Style & Design
The Milo has a classic, no frills double rider motorcycle jacket design. It features an asymmetrical front zipper with snap down lapels and a classic three-pocket design.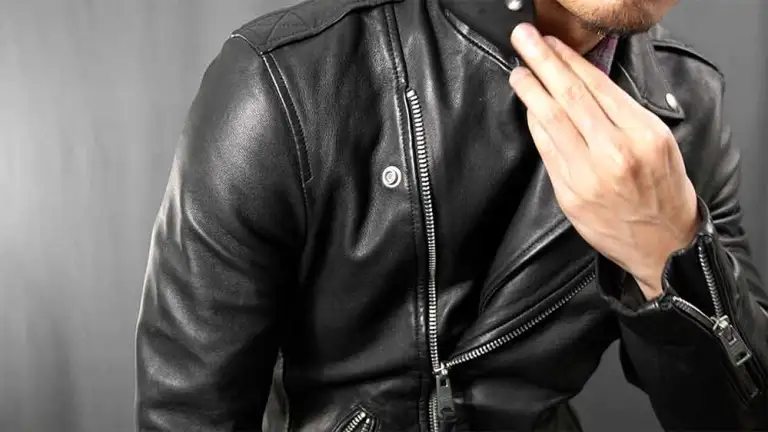 It's missing the shoulder epaulets which is a ubiquitous design detail with motorcycle jackets. Also missing is the half belt and buckle enclosure on the front of the jacket. It's definitely much more minimal than the original Schott Perfecto motorcycle jacket. The Milo isn't cropped as high as the Perfecto either.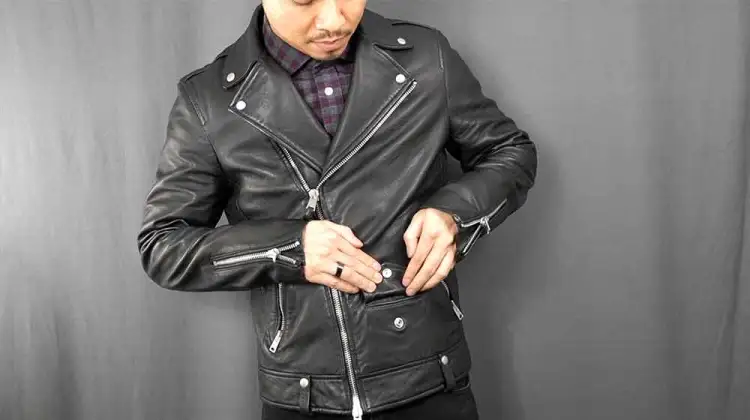 As far as biker jackets go, the AllSaints Milo is quite minimalist with few bells and whistles, including only the essentials like zippers, buttons and a front ticket pocket.
Hardware & Lining
These finishing touches are important in leather jackets. The hardware feels solid, definitely YKK or Talon quality. It features a big brass front zipper and equally sturdy pocket zips for the pockets and sleeve cuffs that are AllSaints branded. And maybe it's just me, but the front zip has dual zippers that are frustratingly difficult to zipper up.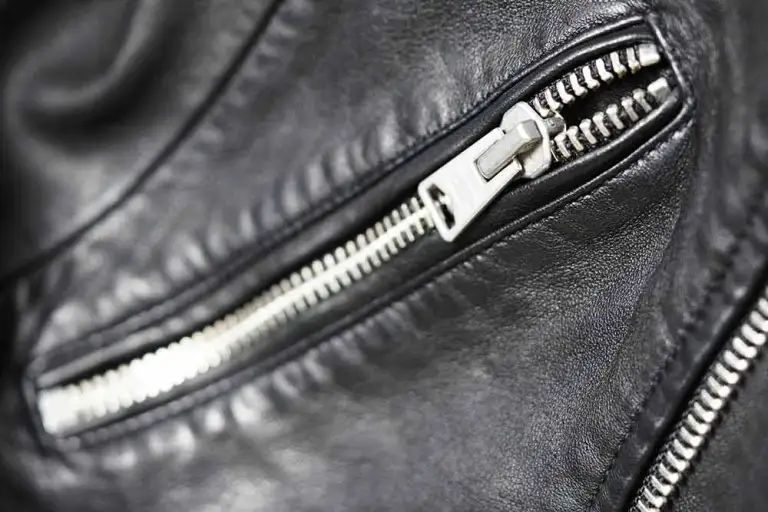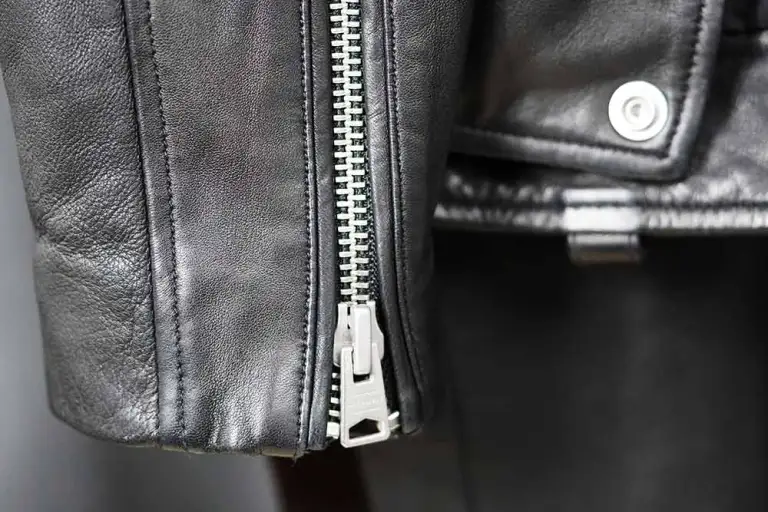 Good quality leather jackets are stitched densely and evenly with strong polyester thread without any loose ends. The AllSaints Milo has a light 100% polyester lining with not much in terms of insulation. The lining is clean with no loose threads.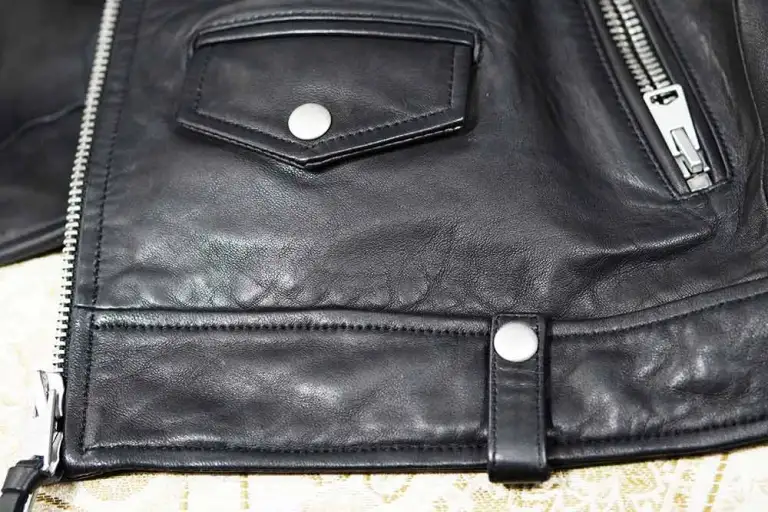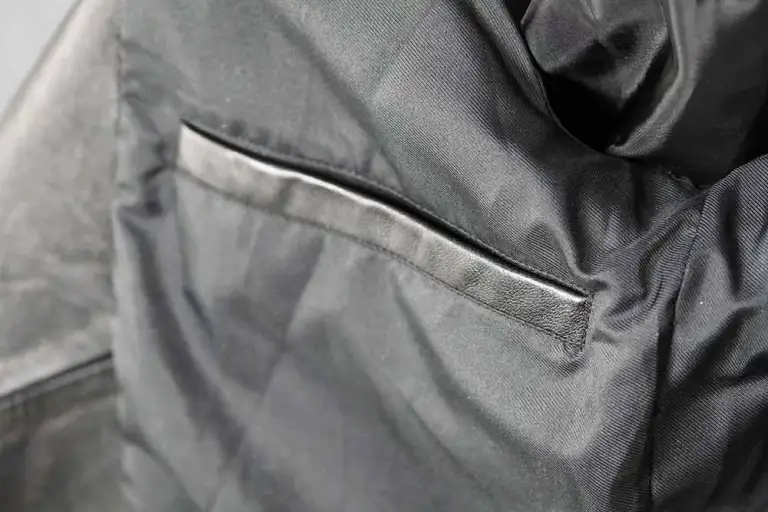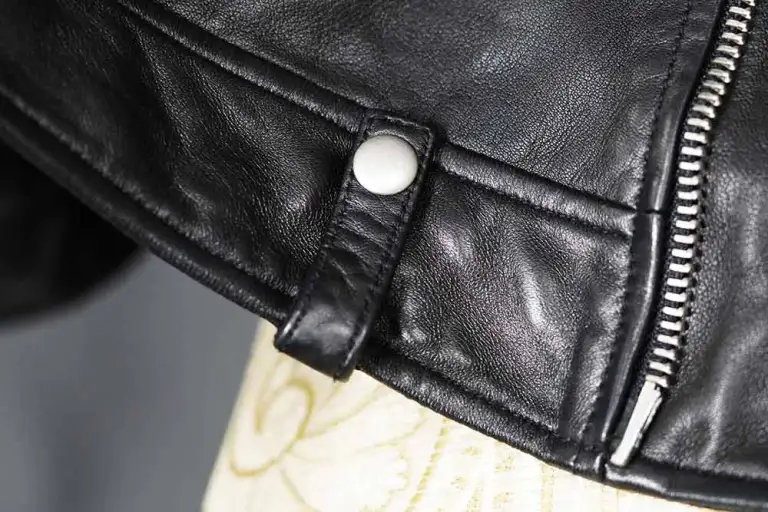 The bottom of the jacket features hem loops with no half belt included. I imagine you could pick one up if you wanted? Inside the jacket you'll find 2 interior pockets one on the left and right side.
All in all, the style and design seems thoughtful, almost a little too simplistic for a standard motorcycle jacket. Next up, let's talk the jacket's comfort and quality.
Quality & Comfort
When it comes to men's leather jackets, you want to find something classic and high quality over trendy and low-quality like faux leather options. Luckily the AllSaints Milo leather jacket is made with what seems like quality leather. And the jacket's stitching is solid throughout the entire jacket.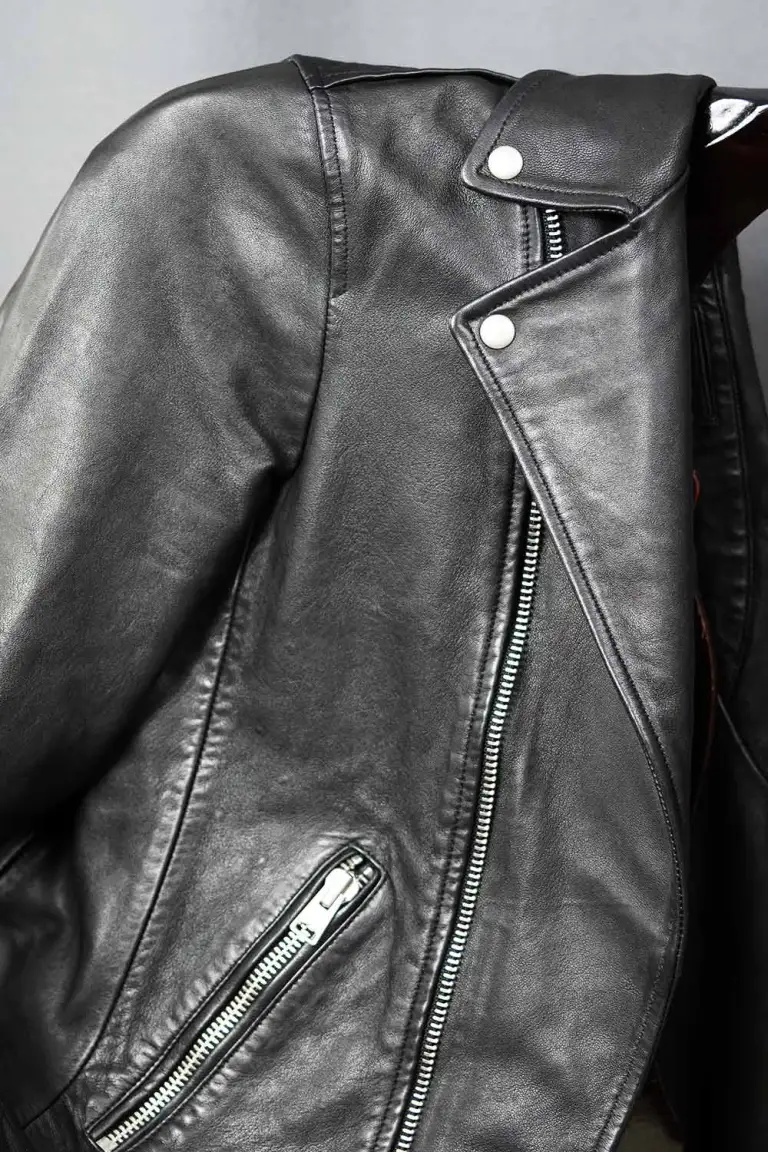 Leather Skin, Grain & Tanning
According to the site details the jacket is made in India with 100% lambskin leather with a 100% polyester body and sleeve lining.
Lambskin is the lightest and least durable of all the leather skins. It's often used with many fashion retailers because of its luxurious softness.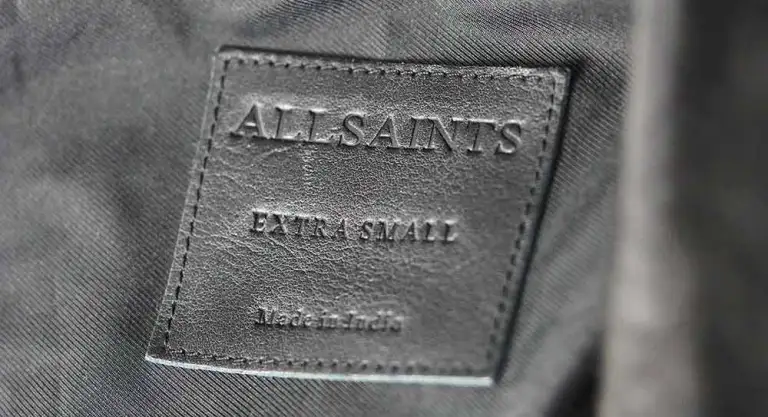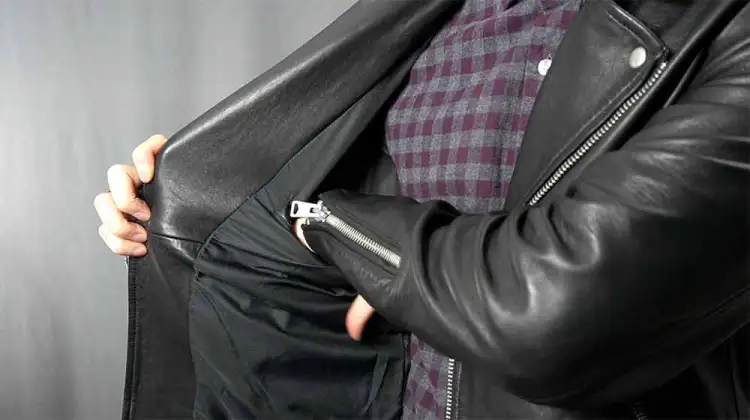 I'm not quite sure what type of grain is used for the jacket however, and they do not disclose this information on the website. Full grain is the highest quality leather and is usually more expensive than top grain or corrected grains.
I'm also unsure if it's vegetable tanned or chrome, another important detail that's missing from the AllSaints website. My thought is if they aren't disclosing these details, then they aren't using the highest quality grain or tanning techniques.
Comfortability
The jacket fits comfortably on my body, like a second skin. It's not restricting at all. There's ample room to stretch with plenty of give.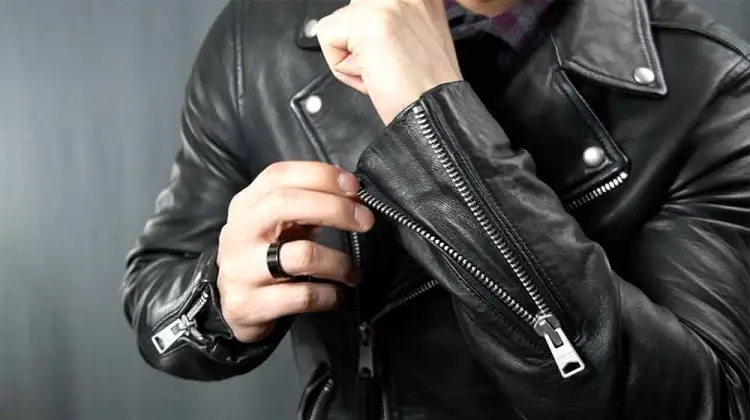 It's fairly lightweight for a leather jacket which isn't a surprise considering lambskin leather jackets tend to be much lighter than horse, buffalo or bovine steerhide which tends to be stiff and heavier.
How To Style It
There are many ways to style a classic motorcycle jacket. I think the best ways are to keep your outfit simple. Oftentimes you'll see men wearing a basic white or black t-shirt under a moto jacket with skinny jeans and sneakers.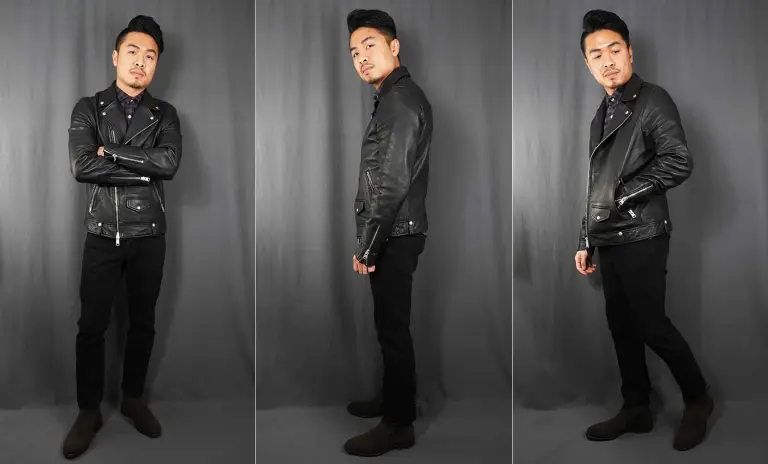 I decided to go with an untucked flannel button up, buttoned all the way up with black skinny jeans and suede jodhpurs. It's a simple fit that's easy to wear and works well with the overall rakish aesthetic of a biker jacket.
How Much Does It Cost?
The Milo Leather biker Jacket comes in at $498 $600 retail (thanks inflation). It's about a mid-range price point for what seems like a well made leather jacket, although you can often find AllSaints on sale. I got the jacket for 25% off, knocking the retail price down to a more palatable $373.50.
There are lots of entry level jackets out there. Many would probably say that this AllSaints jacket is entry level. I guess that depends on your budget. In comparison, the Schott Perfecto (the original biker jacket) starts at around $750 which is considered to be a mid to high-end leather jacket.
Wrapping Things Up
Ultimately, with the hefty price tag that men's leather jackets can carry, my leather jacket pick up is certainly going to be an investment piece, even at the entry to mid-level tier.
All things considered, the AllSaints Milo Biker Jacket fits me exceptionally well and is a stylish option for many guys out there.
It's a bit too lightweight for a leather jacket since there's not much lining or insulation. In fact, compared to my Peter Manning lambskin leather jacket, it's definitely thinner and slightly more lightweight.
It's a shame that the sleeves are too long, otherwise it would definitely be in consideration for my first black leather jacket.