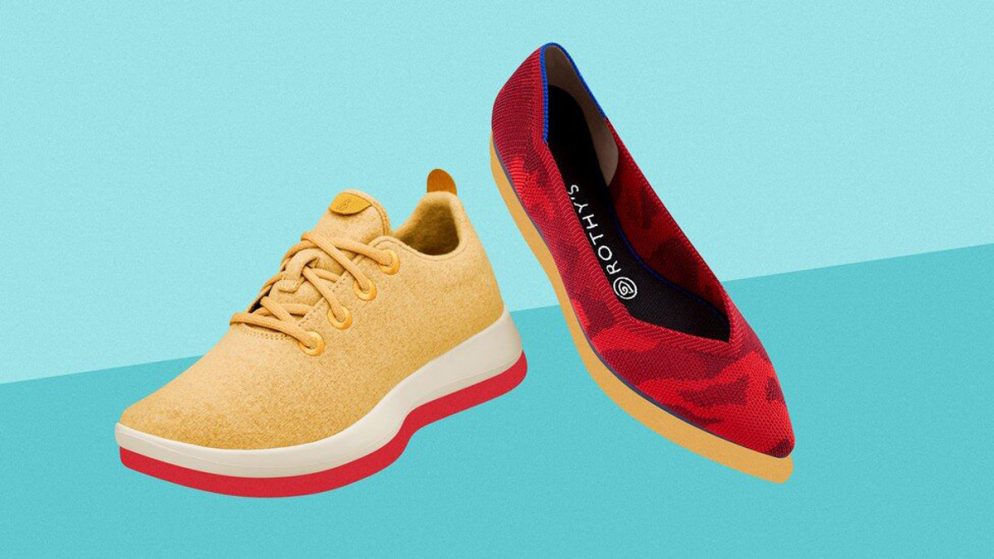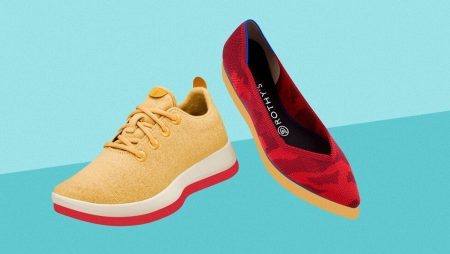 This post contains affiliate links. If you use these links to buy something we may earn a commission. Thanks.
About Allbirds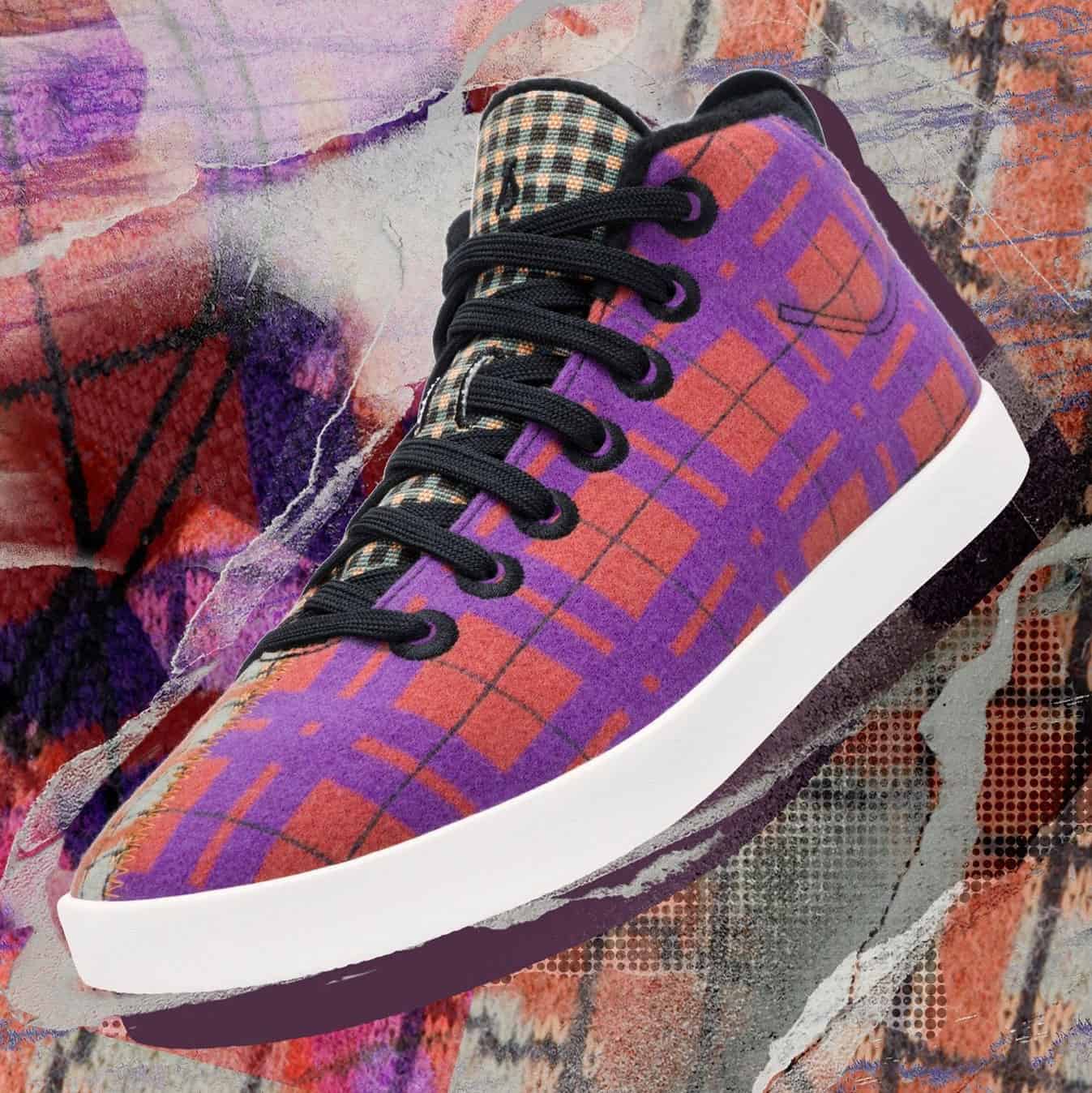 What do you get when you mix environmentalism and New Zealand merino wool? Allbirds, of course! This San Francisco-based shoe brand is best known for its collection of eco-friendly sneaks, ranging from high-tops to trainers.
Owned by Tim Brown and Joey Zwillinger in 2016, Allbirds is key to prioritizing sustainability with ingenuity, which is widely apparent with the company's footwear technology and its various green initiatives.
Of course, all of this work hasn't gone unnoticed—as they boast over 467k followers on Instagram. Celebs have also caught onto the hype, including A-listers like Ashton Kutcher, Mila Kunis, and Sophie Turner.
About Rothys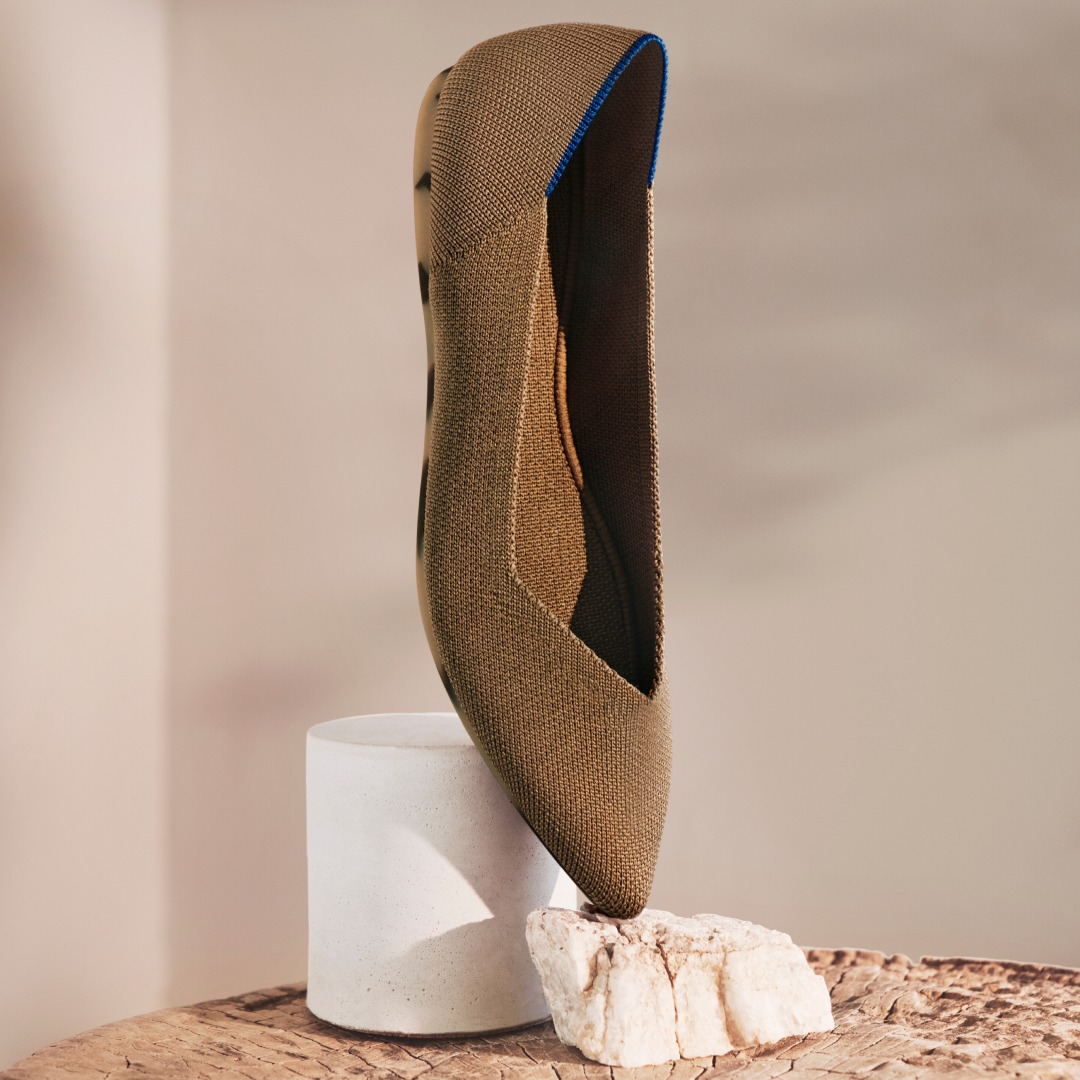 Rothys believes that sustainability, quality, and timelessness are key in creating the perfect shoe. Considered a main contender in the green-chic movement, this footwear brand offers a clean and sleek design that comes at no environmental cost.
They're one of the few sneakerhead companies that you can actually throw in the laundry machine. That's right, you can now dump your used toothbrush for once.
Established in 2015, this San Francisco-based brand was the brainchild of Stephen Hawthornthwaite. Rothys' seamless aesthetic has, of course, won the approval of several sneakerheads—which is obvious through its 371k followers on Instagram. They're also frequently mentioned in the media, including magazines like Bloomberg and NBC News.
There's a good chance that fast fashion has a grip on your spending habits. If you're not one of the 'sheeple' out there, perhaps it's time to go green. But the question is, what shoe brand should you opt for? This Allbirds vs Rothys review is here to help answer that question for you, as we'll provide a thorough side-by-side comparison of these two Insta-famous retailers.
What to Consider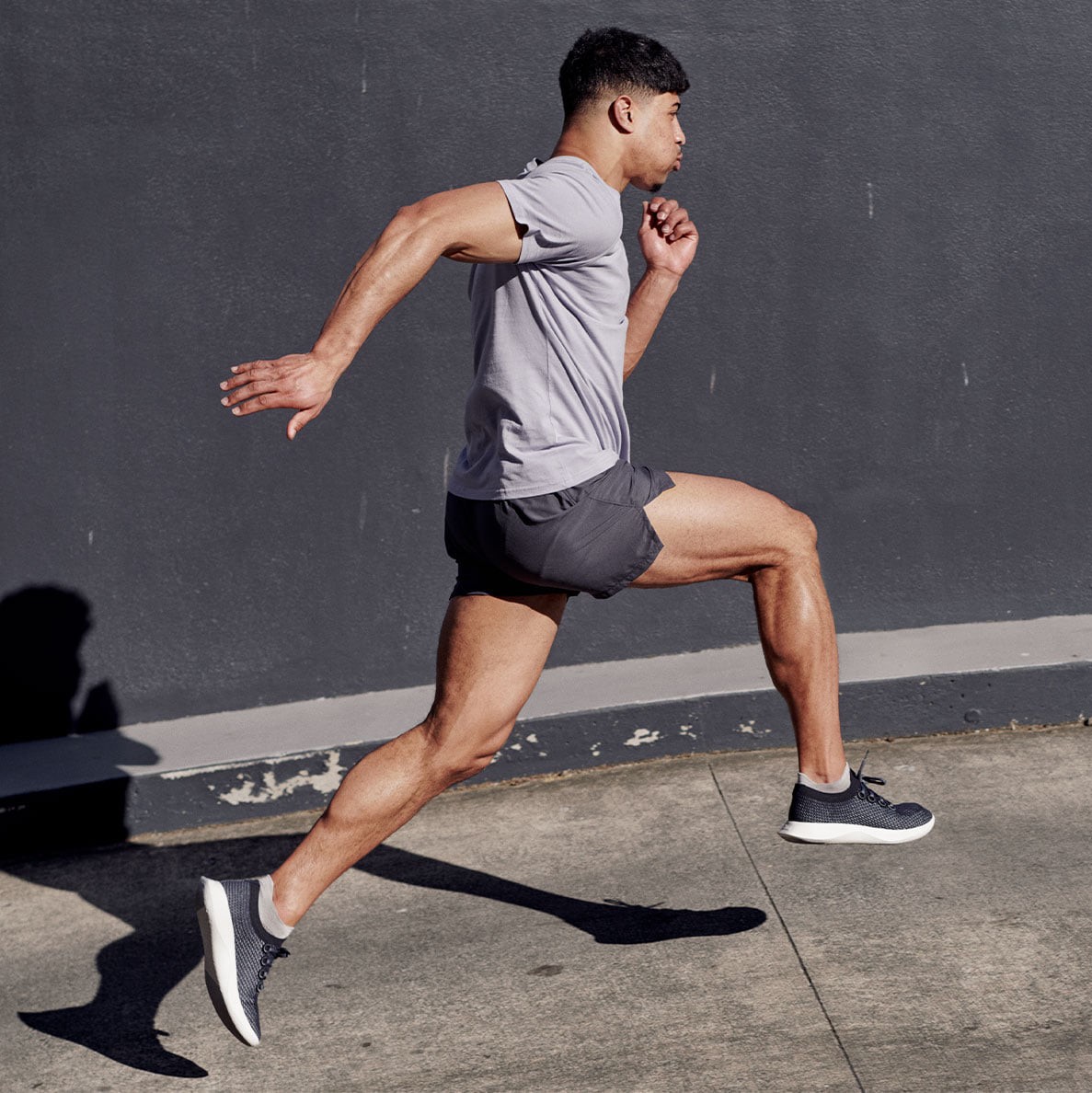 Product Range
In most cases, eco-friendly brands prioritize a limited product inventory as a way to curb overproduction. But, that doesn't mean a smaller selection of options. A good company will still offer a sizable degree of shoe designs, whether that be high-tops, lace-ups, or the classic skater sneaker.
Along with a selection of stylish kicks for men, women, and kids, Rothys also carries some bags and accessories. While Allbirds skips the youth and bags categories, the brand offers a wider variety of apparel such as socks, masks, activewear, and more.
Target Audience
Are you into the hype beast skater aesthetic? Or are you into the minimalist movement? When it comes to shoes, it's important to know what your tastes in design are. That way, you can prevent a disappointing shopping experience.
If you're shopping for the entire family, Rothys has timeless designs in store for men, women, and tots. Allbirds on the other hand, is strictly for adults looking to fill in some holes in their entire wardrobe.
Design Features
The best shoes come with add-ons. We're not talking about frills and lace here. Instead, features like antimicrobial fabrics, orthopedic insoles, a washable exterior, or a waterproof build can help justify any exorbitant price.
Materials and Sustainability
So, you found your perfect shoe. Question is, can it last through several years of use? While time can only tell, you can give yourself a head start by taking a gander at its material composition.
Well-made footwear usually entails fabrics like merino wool, canvas, and genuine leather. Ideally, a durable sneaker can last up to a year or more. If you're an ethical shopper, chances are that you care about its sustainability levels as well.
Accessibility
While some brands bank on exclusivity, it doesn't bode well for the average shopper. Companies should provide reasonable prices, as well as offer multiple ways for customers to get a hold of their designs.
This includes partnering with major retailers, such as Amazon or Nordstrom, as is the case for Rothys and Allbirds. Both companies also have several brick-and-mortar stores across the US.
Allbirds Women's Wool Runners vs Rothys The Lace Up Review
Trust me; the sporty aesthetic will never die out. It's high time that you jump on this timeless trend, and you may as well do it by purchasing one of these two options. The Allbirds Women's Wool Runners and the Rothys The Lace Up Shoes offer a welcoming introduction to the athleisure lifestyle.
Both sneakers come with lace-up details and a contrasting outsole for added visual interest. But make no mistake, they're quite different in terms of features.
If you can't decide between the two, let this Allbirds vs Rothys review clear some things up to help in the decision-making process.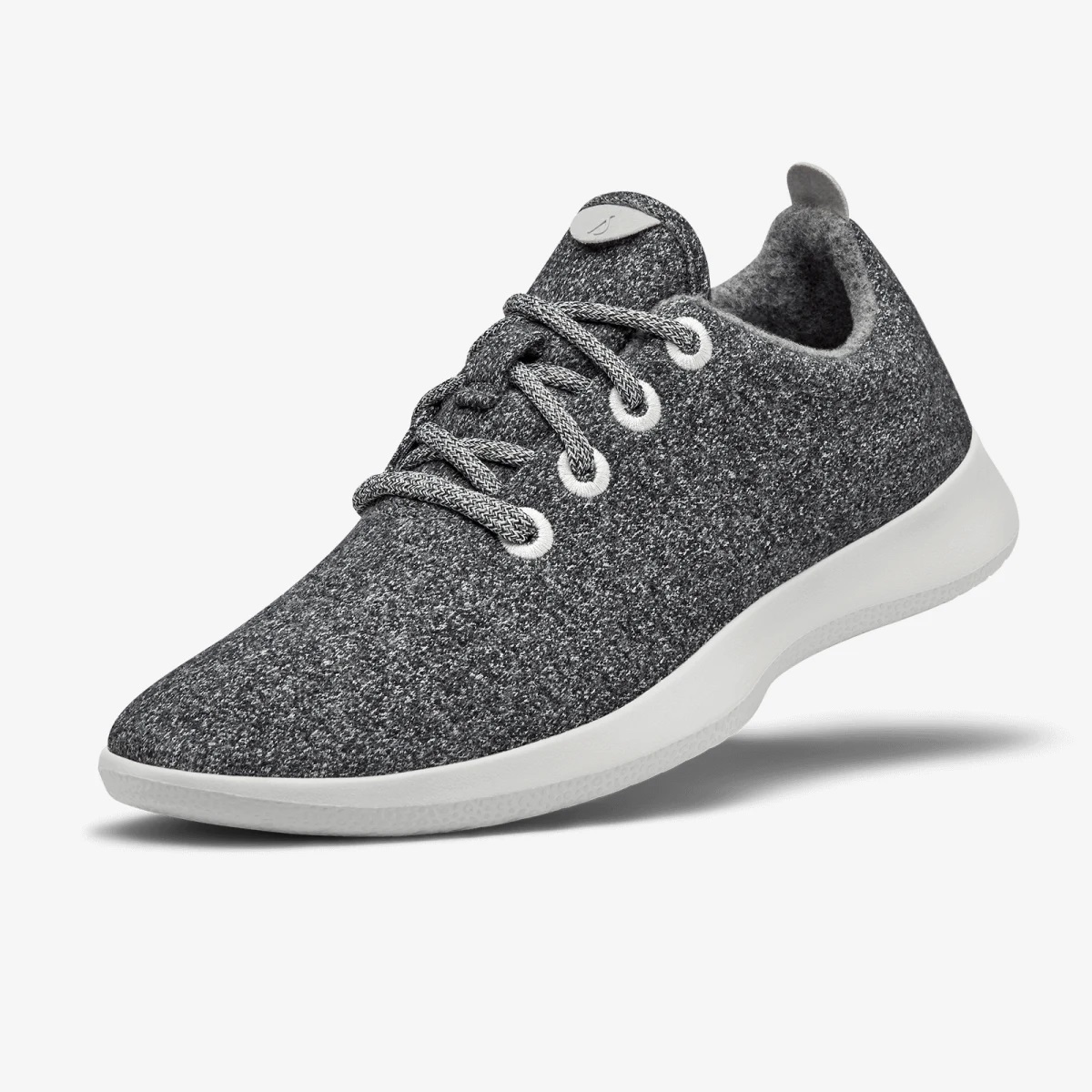 Features a lace-up detail, a seamless design, and a white outsole
Made out of renewable and eco-friendly merino wool
Laundry-safe
Designed to minimize odor while conforming to your foot movements
Available in 12 different designs
Offered in sizes 5 to 11
Costs $98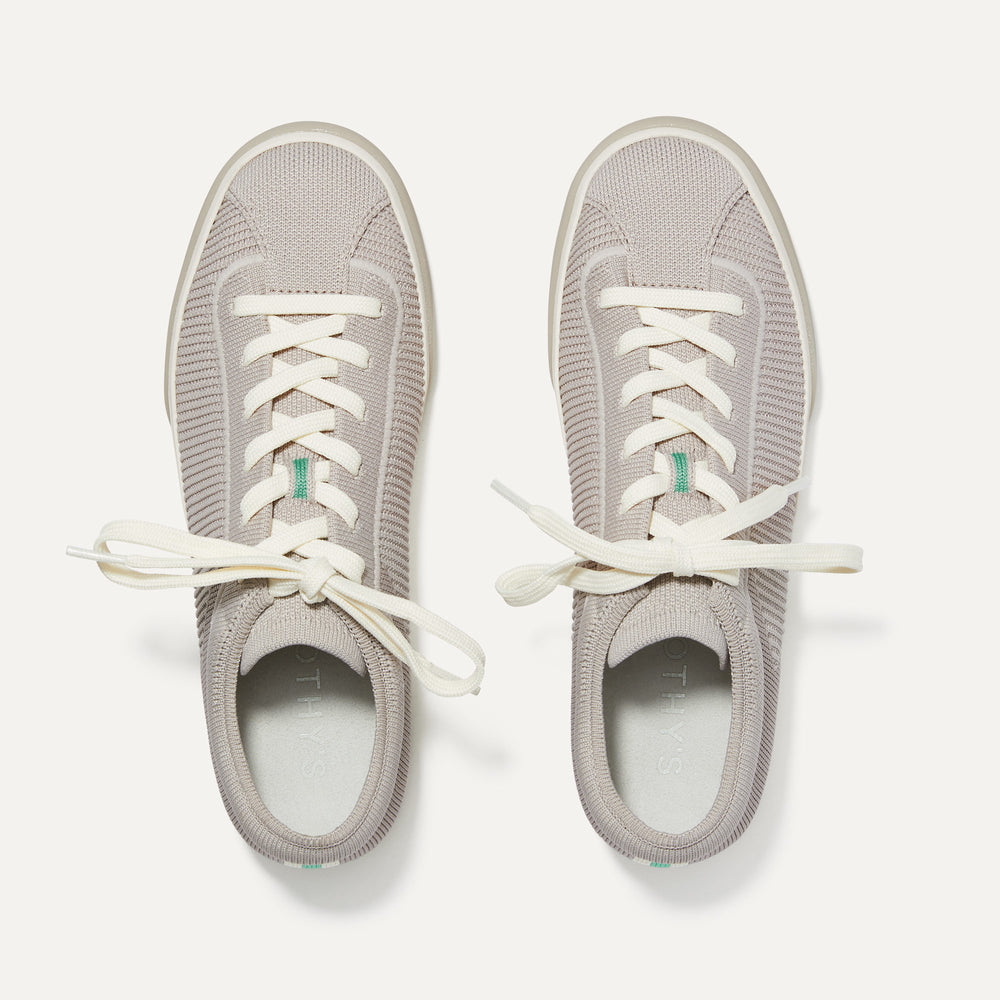 Comes with lacing, contrasting stripes, and alternating textures on the sides
Made out of recycled plastic water bottles and plant-based materials
Built with a padded ankle with a contoured footbed
Machine washable
Available in 5 different designs
Offers in sizes 5 to 13
Costs $168
If you're a budget-conscious customer, chances are that you've already settled on a winner. But, it's worth mentioning that Allbirds and Rothys are drastically different when it comes to integrated features and design.
For one, the Women's Wool Runners provide a sleeker composition compared to its competitor. The Lace Up Shoes, on the other hand, offer a vintage-inspired aesthetic paired with lots of comfort-inducing add-ons.
Both options serve as a great alternative to the classic lace-up shoe. Best of all, you'd be making the right choice in going green. So, who will you opt for?
Allbirds Men's Tree Runners vs Rothys The RS01 Sneaker Review
Subtlety is never boring. When styled correctly, it can help elevate an outfit. Case in point, the Allbirds Men's Tree Runners and the Rothys The RS01 Sneaker both embody that minimalistic fit perfect for casual days. Whatever option you choose, it's safe to assume that they'll stay in your closet forever. After all, simplicity never goes out of style.
Below, this Allbirds vs Rothys review has compiled a list of points to consider for both of these sneakers. Hopefully, you'll walk away with a winner after combing through this comparative summary.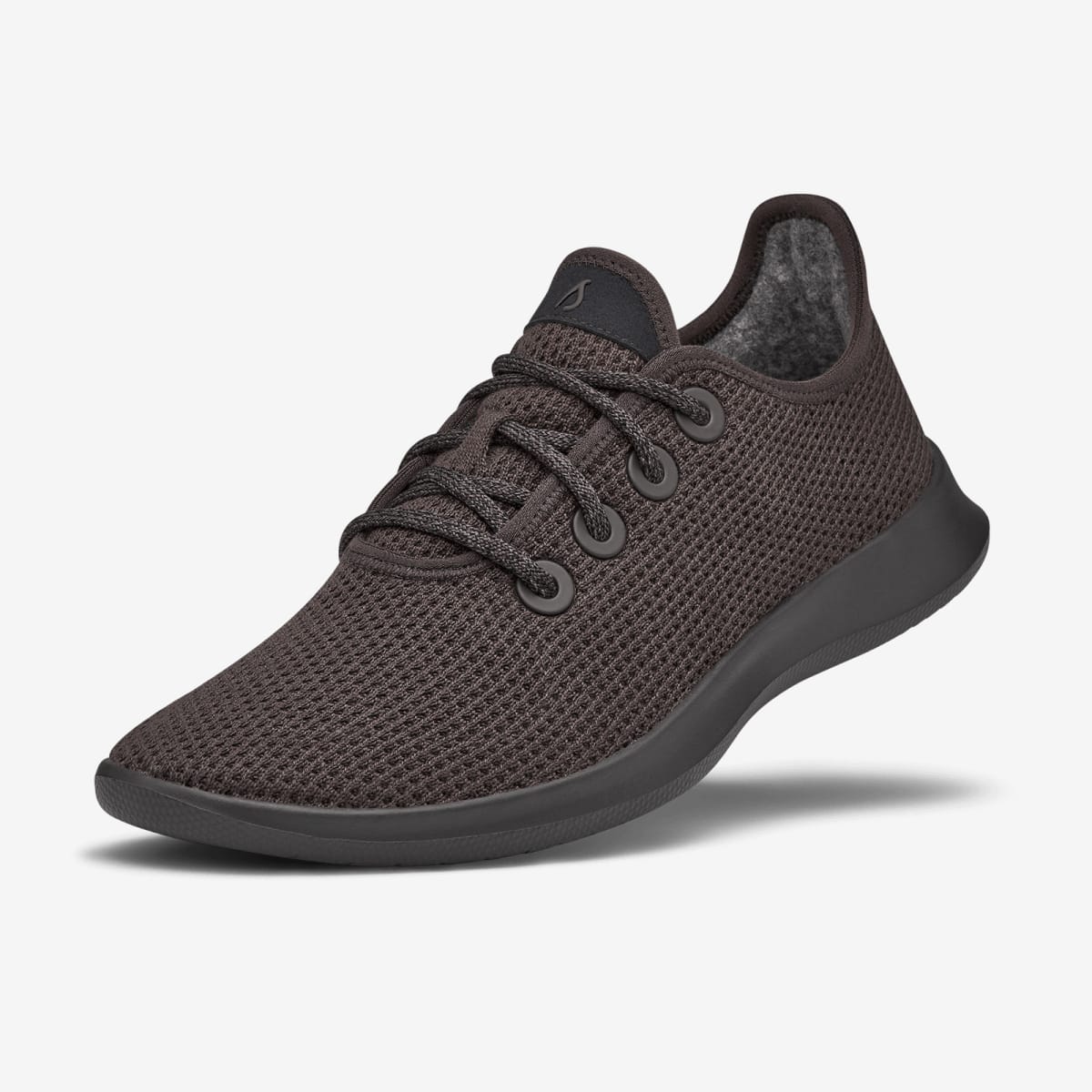 Features a seamless design composed of laces and a monochromatic hue
Low-top style sneakers
Made out of eco-friendly merino wool and eucalyptus tree fiber
Machine washable
Designed to minimize odor while conforming to your foot
Available in 10 colors
Offered in sizes 8 to 14
Costs $98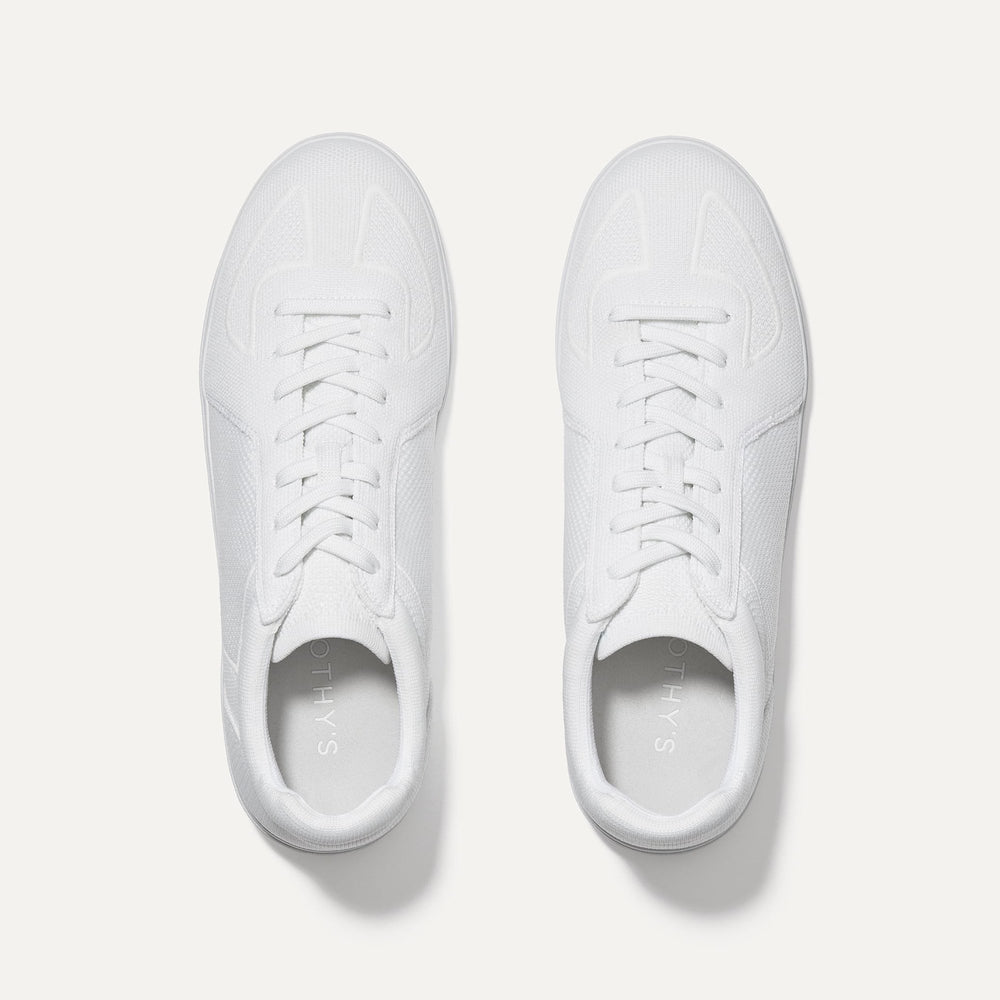 Features lace-up details, textured sides and offered in one solid color
Low-top style shoes
Constructed out of recycled plastic, bio-based PU, and excess yarn
Machine washable
Wedged contoured footbed with ankle cushioning
Available in 9 colors
Offered in sizes 7 to 16
Costs $178
While the silhouettes are quite different, both shoes have a simplistic, monochromatic design. If anything, differences lie in materials—as the Allbirds version introduces eucalyptus tree fiber as a new material within its mix.
The Rothys sneaker seems relatively standard regarding fabric composition when compared to The Lace Up Shoes. Of course, the prices are vastly different as well.
Both styles are quite interchangeable, as you can simply swap one for the other without changing the vibe of your outfit. Ultimately, if you care about shoe construction, then I'm sure you've already settled on your final winner.
Allbirds Women's Tree Breezers vs Rothys The Square Mary-Jane Review
If sneaks aren't your thing, we highly suggest staying tuned for this Allbirds vs Rothys review segment.
Considered a more 'feminine' alternative to the classic lace-up, the Women's Tree Breezers and The Square Mary-Jane offer a summer-appropriate option perfect for sunny days. Obviously, both designs are quite different, but there's still lots to unpack regarding materials and fit.
Not a fan of 'tab swinging?' This Allbirds vs Rothys review will keep things easy to read by providing readers with a comparative list.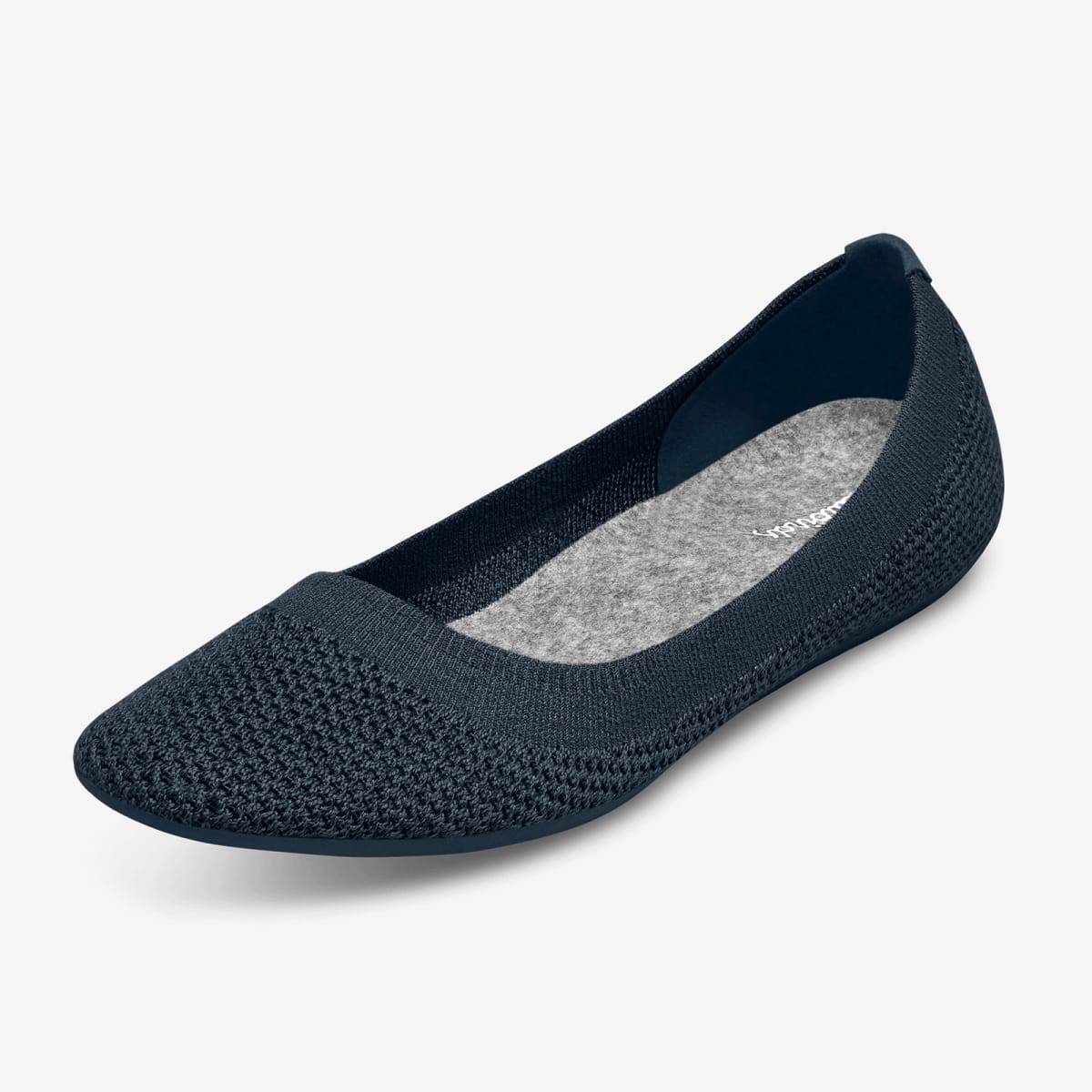 A classic ballet flat that's offered in a monochromatic hue
Made out of eucalyptus tree fibers that's silky smooth to the touch
Machine washable and odor-resistant
Designed to conform to your daily foot movements
Built with a ribbed collar for added flexibility
Available in 5 designs
Offered in sizes 5 to 11
Costs $98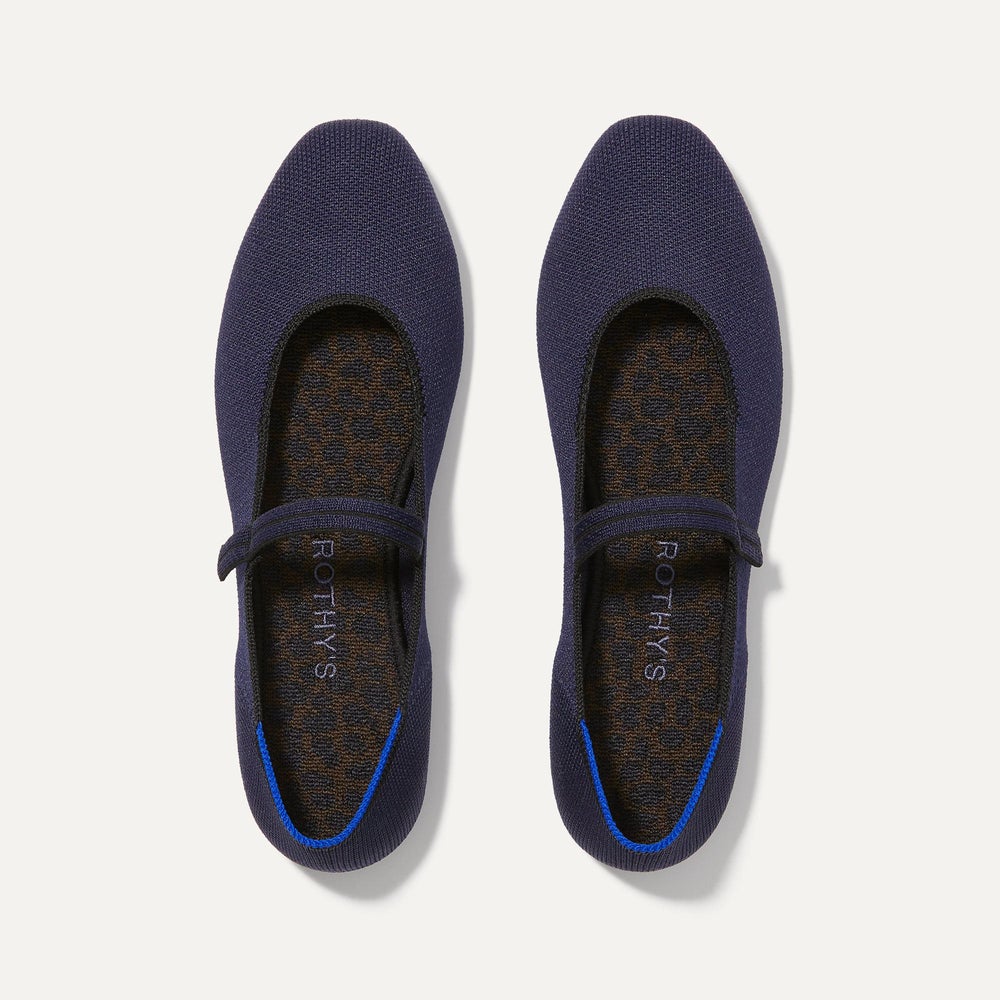 A ballet flat with a paired ankle strap
Comes with a square toe with subtle striping details
Made out of recycled plastic bottles and vegan leather
Laundry-safe
Available in 4 colors
Offered in sizes 5 to 13
Costs $157
In our opinion, differences start to emerge in terms of material composition and comfortability. The Allbirds version seems more adaptable for long-hour walking, which is thanks to features such as its ribbed collar and odor-resistant fabric.
Rothys The Square Mary-Jane may only be for special events, as it doesn't seem to offer any orthopedic functions aside from its flexible fit. To its credit, these shoes do come with more details than the Allbirds Women's Tree Breezers.
Allbirds vs Rothys: Quality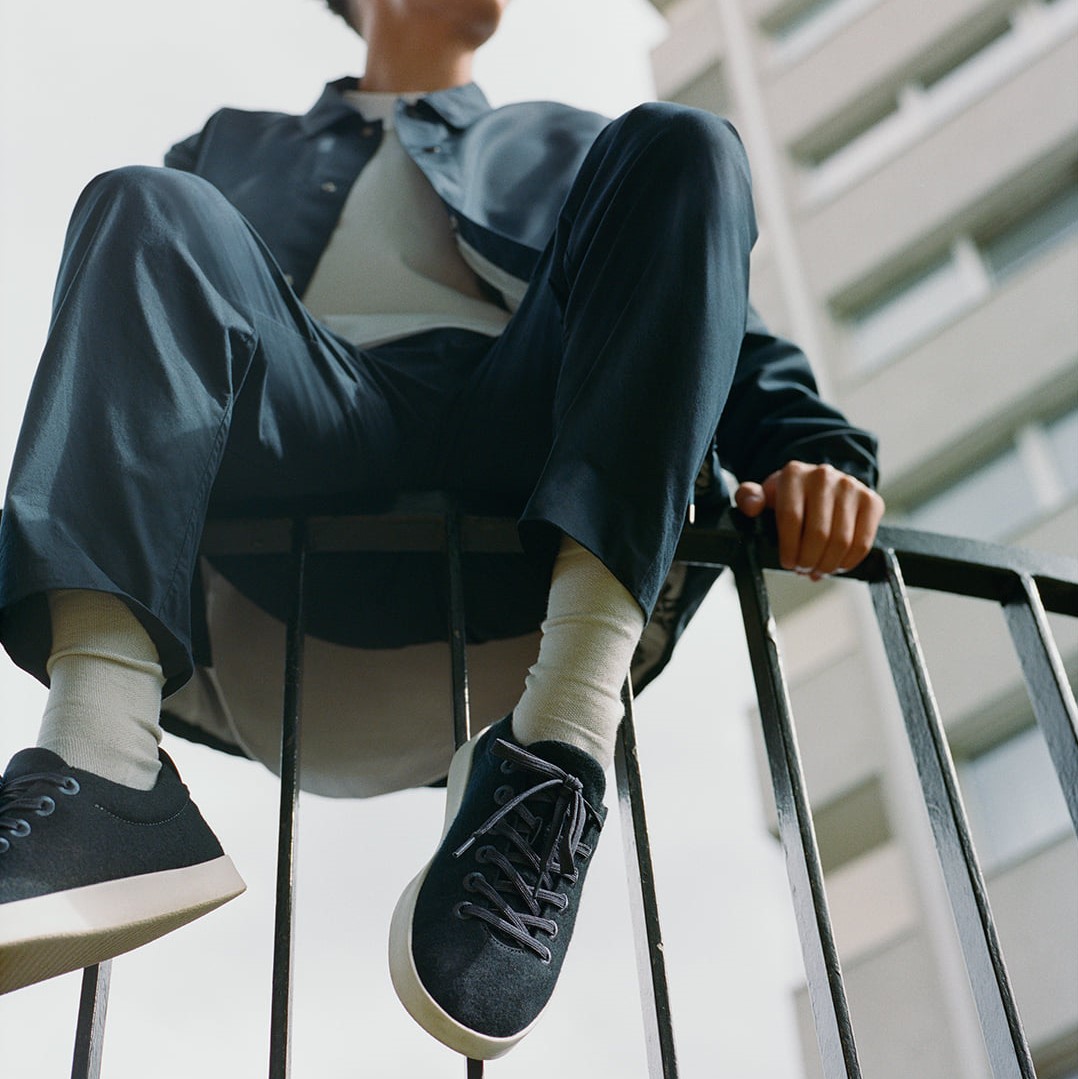 In the name of sustainability, most green-led brands get creative when it comes to finding materials. There's a good chance that you'll bump into recycled knits or plant-based alternatives when shopping at Allbirds and Rothys. Care to learn more? We'll touch base on a few notable fabrics that each brand utilizes.
Aside from merino wool, Allbirds uses tree-based Tencel, sugarcane, recycled plastic, super yarn, and castor bean oil when making their shoes. Everything is responsibly sourced, as all resources are renewable while ensuring a minimal carbon footprint.
For instance, the brand's merino wool uses 60% less energy compared to leading synthetics. On top of that, Tencel requires minimal water in regards to its manufacturing process. Allbirds is also a carbon-neutral company, as they implement various green-led initiatives.
Like Allbirds, Rothys takes great care in the craftsmanship of their shoes. As you've probably already gathered from the products we reviewed, the brand uses recycled plastic, vegan leather, merino wool, and plant-based materials as its usual blend.
Every design is constructed with 3D knitting technology, which helps mitigate fabric waste. In addition, Rothys is hoping to be entirely carbon-neutral in the future.
Honestly, it's hard to pick holes with Allbirds and Rothy. Both companies offer a wide degree of transparency that any ethical shopper will love. From materials to its recycling efforts, customers can rest easy knowing that their shoes create a small carbon footprint.
Allbirds vs Rothys: Price & Value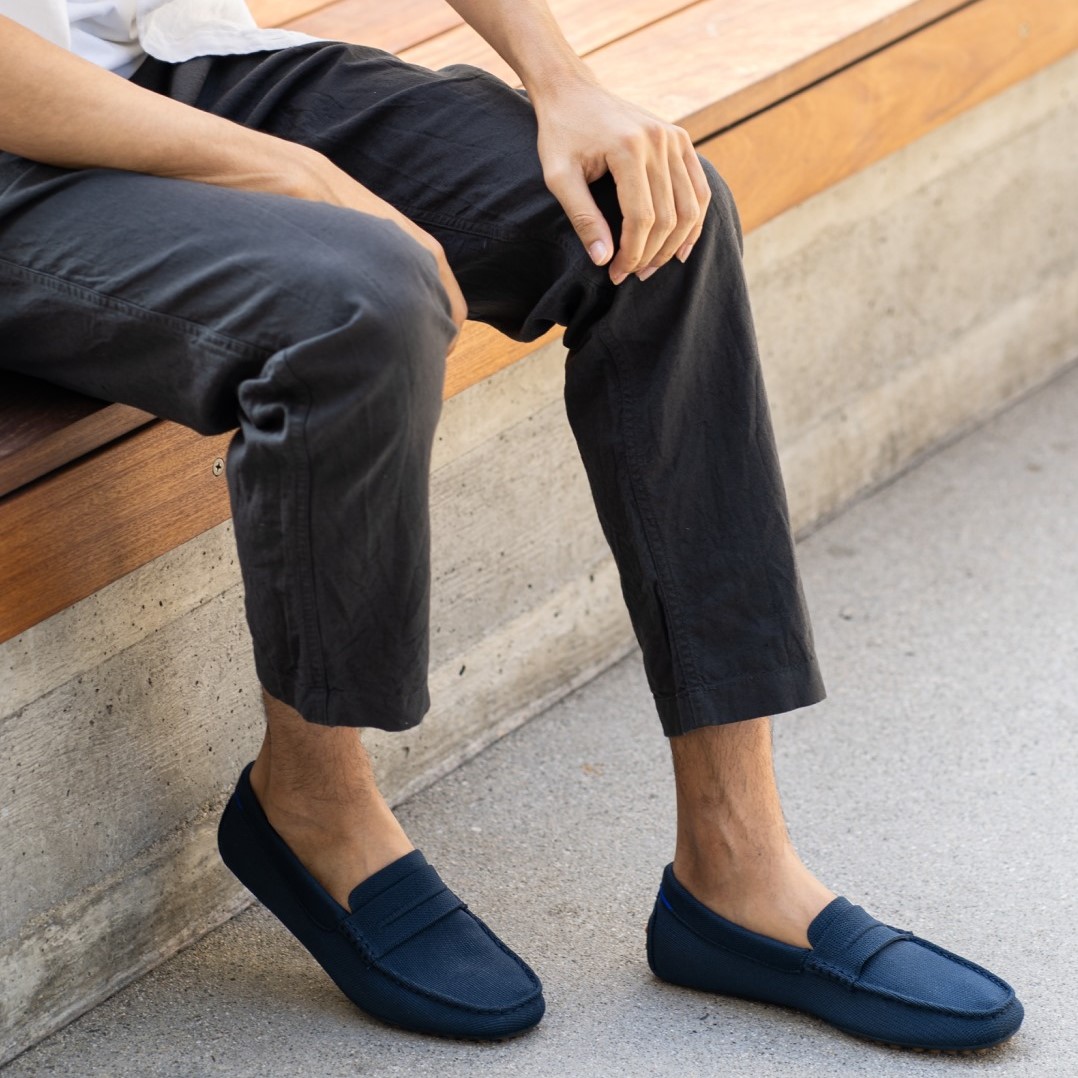 If you're a long-time ethical shopper, you probably already know that sustainability doesn't come cheap. But that doesn't mean you need to shell out a wide sum of money in order to go green. Can the same be said for Allbirds and Rothys? There's only one way to find out.
Let's start with Allbirds first. After doing a bit of digging on their website, it seems that prices range from $58 to $138. This is only towards their shoes, as we're not counting accessories and clothing.
It's definitely on the semi-reasonable side when it comes to sustainably made sneakers. When you factor in features like sugarcane foam and 100% merino wool, the cost seems to be somewhat agreeable.
I'll be blunt here. Rothys is not affordable. Their prices range from $56 to $293. The lower end of the cost spectrum only entails kids' sneakers, as most of their shoes cost above $100.
For some customers, it's well worth the price considering its eco-friendly construction and 3D knitting technology. At the end of the day, they're certainly on the bougier side when it comes to environmentally-friendly kicks.
Again, it all boils down to your allotted budget. How much are you willing to pay for a sustainable pair of shoes?
Allbirds vs Rothys: What do Customers Think?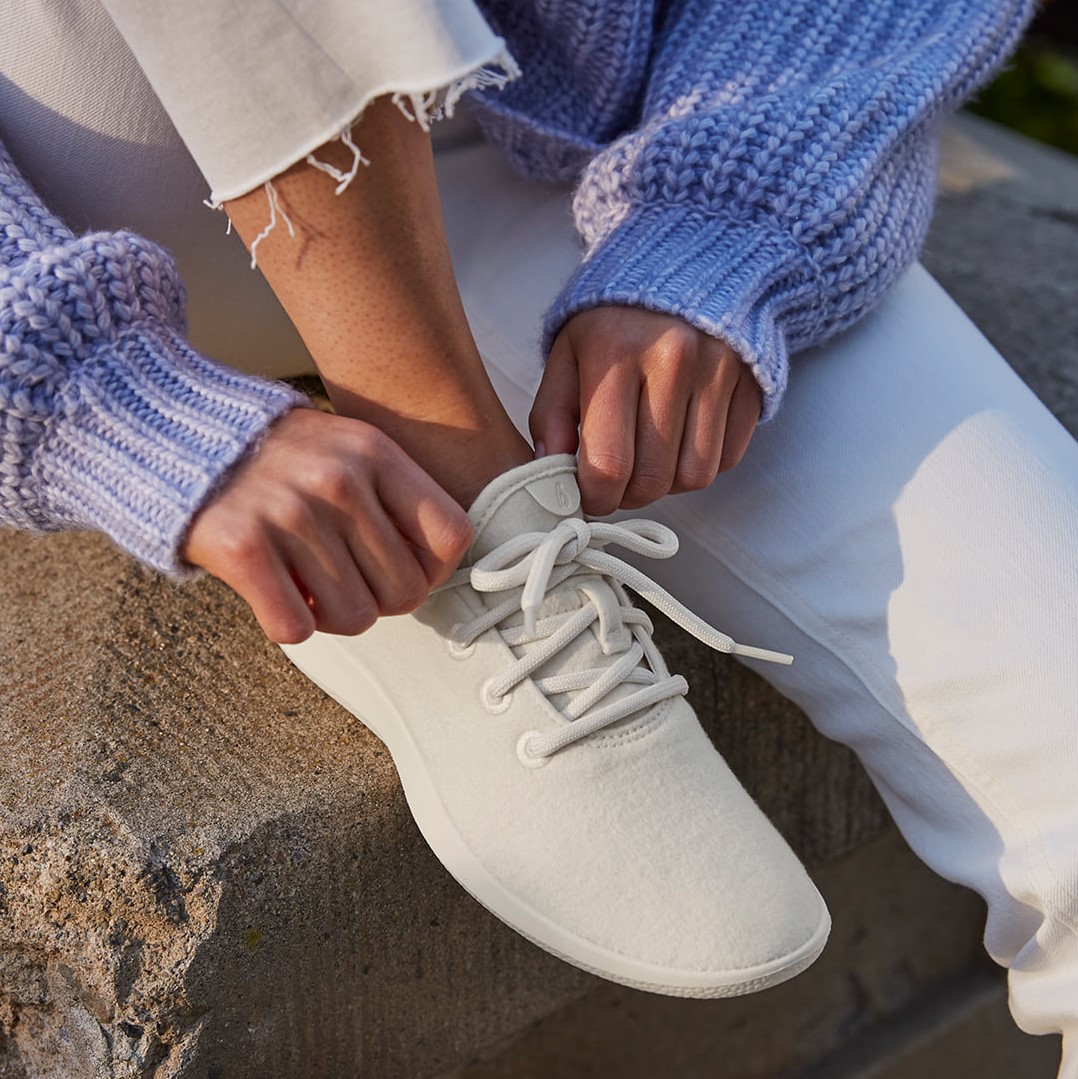 It's time for the main showdown. What do customers have to say about these two shoe companies? Fortunately, there's no need to open up numerous tabs on your browser in the name of brand comparison. This Allbirds vs Rothys review will provide a side-by-side look in terms of ratings and common customer feedback.
On Allbirds' website and on external sources:
The Women's Wool Runners: 1,752 reviews with 4.9/5 stars
The Men's Tree Runners: 2,237 reviews with 4.8/5 stars
The Women's Tree Breezers: 1,656 reviews with 4.8/5 stars
Sitejabber: 107 reviews with 3/5 stars
Trustpilot: 873 reviews with 4.6/5 stars
Common feedback:
Comfortable and very stylish
Most shoes fit true to size
Held up in the laundry machine
Positive customer service experiences
On Rothys' website and on external sources:
The Lace Up Shoes: 1,345 reviews with 4.3/5 stars
The RS01 Sneaker: 296 reviews with 4.2/5 stars
The Square Mary-Jane: 127 reviews with 4.9/5 stars
Trustpilot: 89 reviews with 1.9/5 stars
The Better Business Bureau: 39 reviews with 1.4/5 stars
Common feedback:
Also comfortable and fashionable to wear
Some sneakers fit true to size
Paired well with several outfits
Definitely machine washable
In terms of negative reviews, we encountered only a few regarding quality and fit. For both Allbirds and Rothys, some customers complained about the sizing of their shoes. For example, some designs either came too small or too big.
While Allbirds takes the cake in popularity, it appears that both brands are on the same level regarding quality and design. If anything, most problems entail sizing issues, which can easily be prevented by taking a gander at their measurements charts.
Allbirds vs Rothys: Promotions & Discounts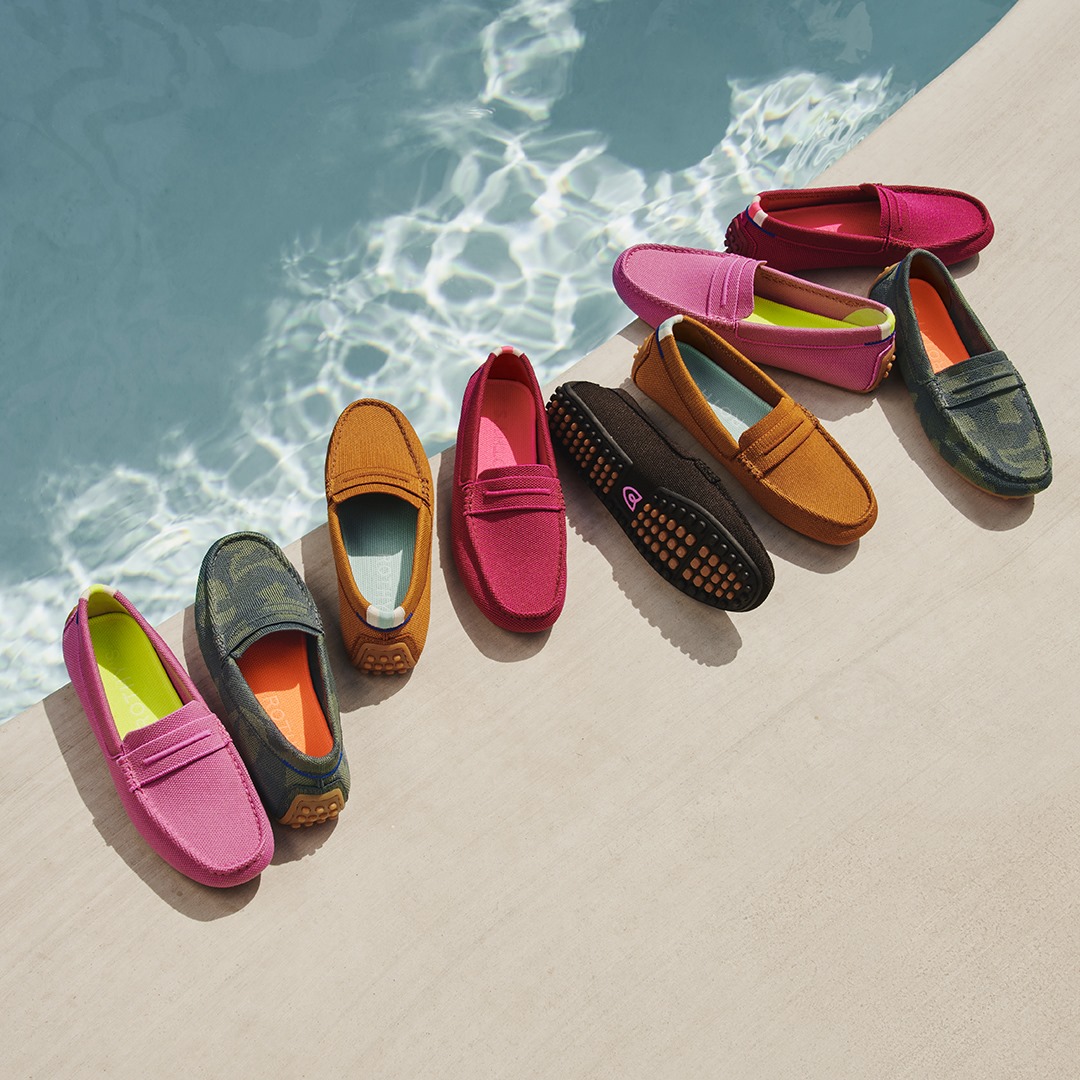 On the lookout for some deals and steals? Fortunately, Rothys provides its customers with several ways to save money. Allbirds, on the other hand, isn't known to offer promotions or sales on its website. But you can always sign up for their newsletter for a heads up on any future perks.
For now, this Allbirds vs Rothys review will feature the deals we did find for both brands:
Allbirds:
Customers can shop lightly used kicks with discounts offered under the brand's ReRun program
Rothys:
Customers can get $20 by sharing the brand's affiliate link with their friends and family
Provides a 20% off discount for essential workers
Naturally, Rothys takes the lead when it comes to promotions. But, if it's any consolation to Allbirds, they are still the more affordable option out of the two.
Allbirds vs Rothys: Shipping & Returns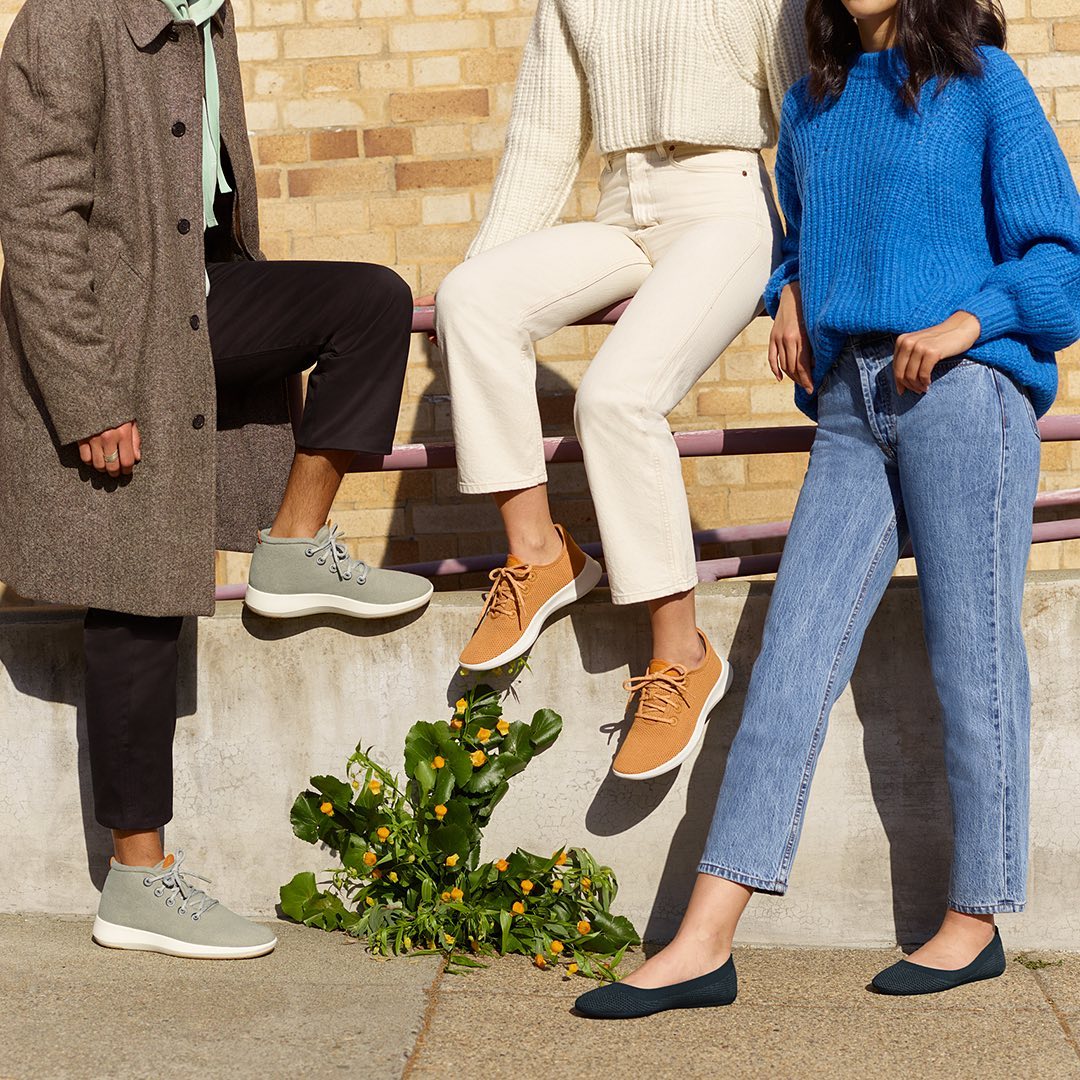 Sometimes the biggest catch lies in the shipping and returns policy. You don't want to settle for a brand that doesn't ship to your country, nor do you want to pay an exorbitant delivery fee.
To help clear the waters, this Allbirds vs Rothys review will compare both shoe brands before you decide to checkout.
Allbirds:
Free shipping on orders $50 or more
Standard shipping costs $5
Also provides other delivery options such as 2-Day and 1-Day
Takes 5 to 7 business days to arrive
Does not provide international delivery
Offers a 30-day return window with a prepaid shipping label
No glaring reports about delayed deliveries or missing orders
Rothys:
Free standard shipping on all orders
Provides other delivery options such as Expedited and Rush
Takes 3 to 7 business days for packages to arrive
Does not offer international shipping
Has a 30-day return window with no indication of a prepaid shipping label
Some instances of delayed orders
It seems that Rothys expensive price point is there to mitigate any costs with shipping. On the other hand, Allbirds requires customers to pay a little bit more if they want to opt for cost-effective shoes. It's sad that both brands don't offer international shipping, but customers can visit their brick-and-mortar stores in a few select locations.
Who Will You Shop With?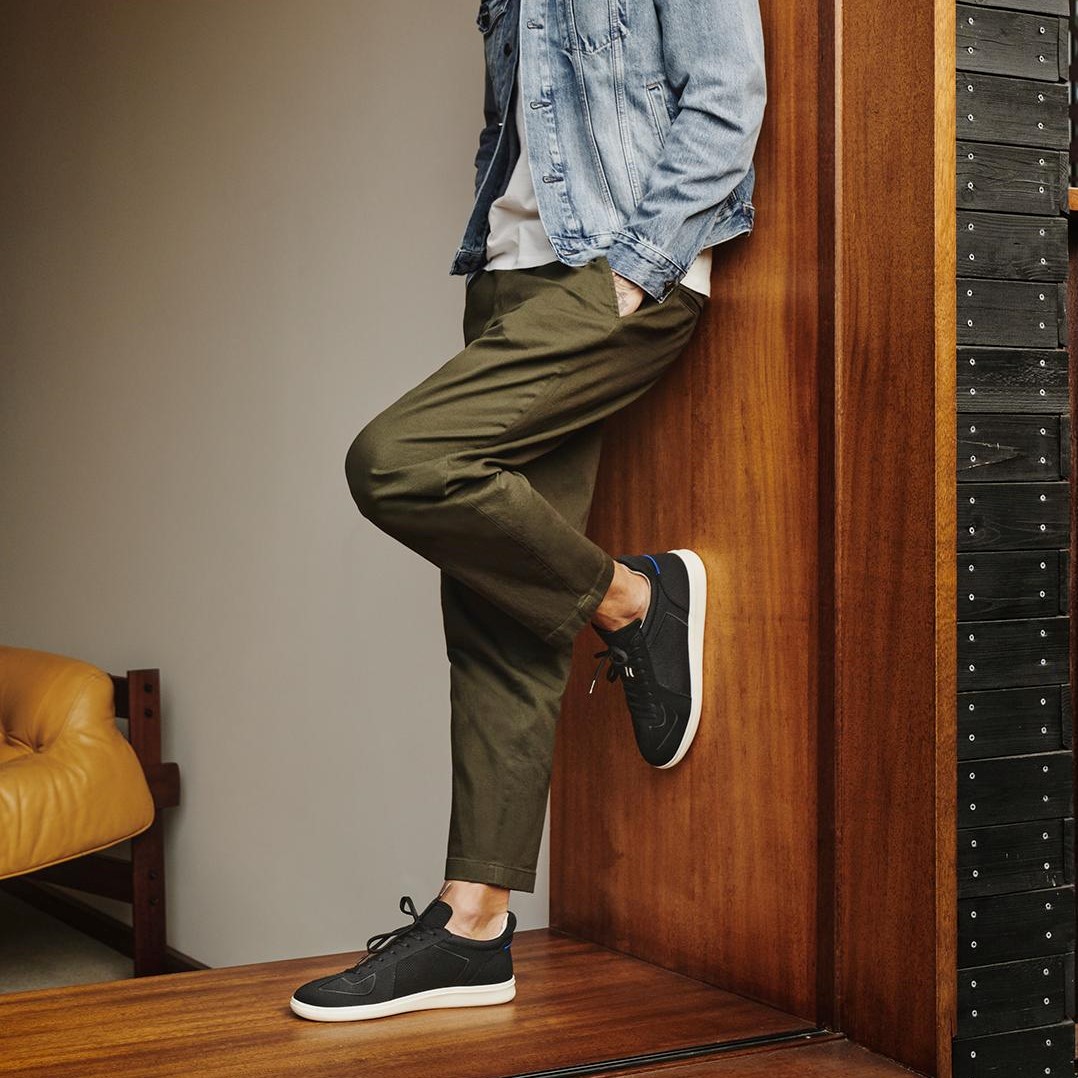 Like all brands, it all comes down to personal budget and design preferences. In terms of sustainability, I think it's safe to assume that Allbirds and Rothys are at an acceptable level of transparency.
Their materials and manufacturing methods are quite similar, and it's great that they're both looking to be carbon neutral. But, for those who need a brief summarization of what's what, this Allbirds vs Rothys review will wrap things up with a quick side-by-side view.
Allbirds acts as the quintessential shop for affordable, sustainable shoes. Designed with a touch of classic streetwear, customers can find a wide selection of timeless designs that speak to their athleisure needs.
On the other side of the pond, we have Rothys. This online brand is definitely on the luxe side, as they cater to the cool—but elegant side of footwear. They're expensive, but you at least get what you paid for.
We're not here to crown any winning victors today. The purpose of this Allbirds vs Rothys review is to give readers insight into what makes each footwear brand great. And hopefully, by the end of this article, you've settled on the perfect shoe.