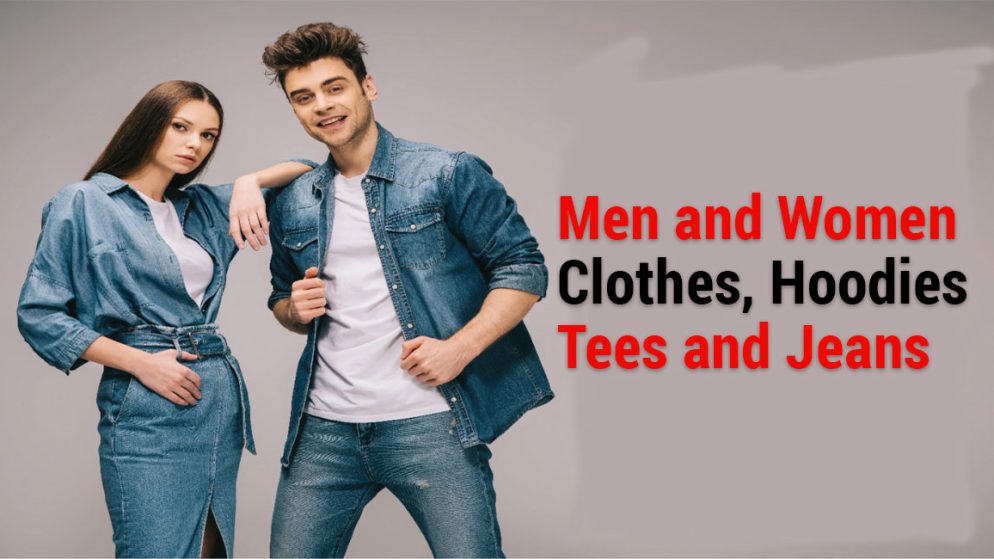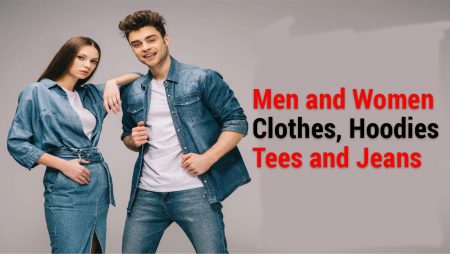 There is nothing more amazing than getting cozy on a couch and shopping your heart out for all the trendy and affordable clothes. No wonder, buying clothes has become more than a necessity. Earlier people used to buy them for their basic needs but wearing now trendy clothes defines the personality of a person. Also with changing times, people like to experiment with their clothes and improve their fashion games. Also every year there is something new launched by the designers that are hard to resist by all.
With the introduction of online shopping comes the adrenaline rush to buy new clothes with a simple click. It has become easy for all to get their hands on the various fashion designer clothes. However, out of all fashion brands, one brand which has always been a favorite of all in offering upbeat and stylish unisex clothes is Aeropostale. Since 1987, the brand is dealing with unisex apparel as well as accessories for teens as well as other age groups people. This American clothing retailer is considered to be the best and is continuing to win the hearts of all.
About the brand
Aeropostale is a brand that is famous for its upbeat clothing as well as accessories for boys and girls. This American retail brand was launched in the year 1987 by RH Macy & Co in Thousand Oaks, California. In addition to this location, the brand also opened its store in New Jersey. With time, they opened all across the United States after celebrating the first success of these two brick-and-mortar stores. Now it is operating its offline as well as online stores across the globe.
The brand mainly targets teens from 14 to 17years but there are adults as well who love their clothes. Without a doubt, Aeropostale is a complete hit and is creating a positive effect in the industry. With their online store, shoppers can buy their chic casual collection with so much ease.
What's popular online?
If you are wondering to buy Aeropostale products online, here are some of the popular products that you can get your hands on:
T-shirts, poloshirts, sweaters, shirts, etc.
Jeans, boxers, shorts, joggers, etc.
Jackets, leggings, lounge pants, camisoles, etc.
Sunglasses, bags, earrings, caps, socks, watches, etc.
Product offerings
The brand is known to offer a head-turning range of clothes for both guys and girls. Every piece from the collection is top-notch when it comes to style, latest fashion, right sizes, fits, quality, etc. Here are products mentioned below offered by Aeropostale:
Guys– In the guy's collection, the brand offers chic and smart t-shirts, polo shirts, shirts, shorts, trousers in the summer collection. When comes to the winter guys collection, it has sweaters, sweatshirts, jackets, track pants, jeans, joggers. One can also get innerwear such ass trunks and briefs, and boxers.
Girls– In the girl's collection, it has a wide variety of tops and tees, polo shirts, beautiful dresses, classy shirts, warm and cozy sweaters, sweatshirts, jackets, and much more. Under the bottoms section, the brand offers jeans, joggers, shorts, leggings, tracks, and lounge pants. There is also a collection of girls' innerwear such as camisoles, panties, bras, and bodysuits.
Accessories– The brand offers everything related to girls and guys accessories such as socks, caps, sunglasses, earrings, necklaces, watches, bags and backpacks, etc.
What made it successful?
The brand wants every person to ace their casual look and this is what has made Aeropostale very successful in a short time. There are some reasons behind its success and few of them are mentioned below:
Trendy casuals– The brand is known for its fashionable casuals for teens as well as others. Moreover, the quality of the clothes is unquestionable. Its causal wear is a head-turner and that sets it apart from others.
Affordable fashion– every fashion-forward person is looking for clothes that are upbeat yet affordable. No wonder, Aeropostale offers an amazing collection without making you spend a lot on your casuals.
Effective fashion ideas– The brand is known for its effective fashion ideas. This is the reason that despite its main target which is teens, other age groups are also in love with its collection. It meets the fashion demands of all.
Sale
When it comes to Aeropostale, every shopaholic loves the word sale. This is the most exciting part of shopping and one can also save some money for the upcoming collection. Here are some of the sale offers that the brand is offering:
Flat 50% -70% off offer – Under this sale offer, one can get around 50% – 70% off on One can shop anything from guys and girls collection under massive discounts. Also, there are some year-around offers on various products.
Complimentary offers – The complimentary sale offers are also offered by this American brand year around which is exciting and fun.
Moreover, there is no hustle-bustle to get free shipping or cash on delivery purchases.
Why choose Aeropostale?
Aeropostale as a causal fashion brand has gathered a lot of loyal shoppers from all across the globe. The brand has been able to deliver amazing products. Here are some of the reasons mentioned below which define why one should choose Aeropostale:
Designer clothes at affordable prices– The brand is considered a designer clothing brand that is neither cheap nor expensive for shopaholics. Every product of the brand comes at an affordable price range, be it polo t-shirts, leggings, dresses, shirts, accessories, etc. The brand is within the reach of all.
Incorporation –The brand is constantly trying new ways to satisfy the demands of customers and offer them an amazing fashion experience. This is the reason that they are always coming up with the incorporation of famous brands into their clothing lines.
Massive girl's collection –The brand is known to have a giant collection of brands for girls which is great. This allows girls with specific tastes or preferences to have various options.
Charity campaigns –Aeropostale is actively involved in various charity campaigns for donations. The brand believes in giving back to the community in some way or another.  Some of their campaigns such as 'Teens for Jeans' helped them raise awareness regarding teen homelessness.