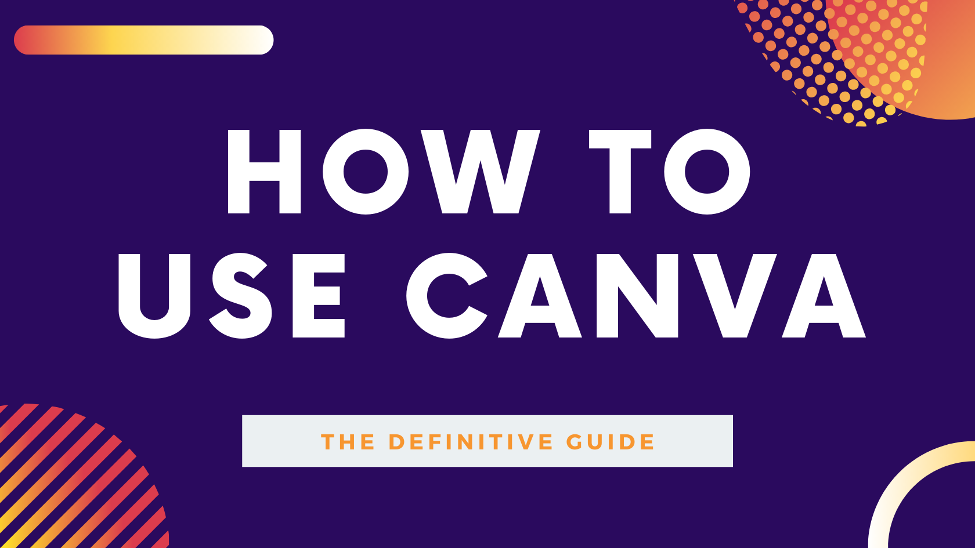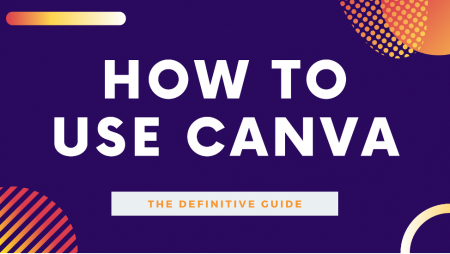 Have you ever wondered about how businesses create captivating content for their brands? The most common answer which most people can think of is using the costly design tool, Photoshop, etc. But the secret behind that compelling content is Canva. It is one of the best and easy graphic design tools that will allow you to create impressive designs without putting in much effort. With the help of this tool, you create fascinating content not only for social media platforms but even for presentations, posters, business cards, and much more.
In addition to everything, Canva offers the benefit of using a free version for all, has tons of exciting features. You can easily resize everything, build a brand kit, and don't have to bother about being organized. However, the people who are new to this tool don't know the right way to use it. So, to avoid any confusion here is a complete and easy guide to use Canva in 7steps:
Start with content marketing strategy – First thing first, it is highly important to know about content goals as well as the platforms that are going to benefit you. For instance, if there is an animal shelter's adoption event, then the main goal should be to let people or your followers on social media know about it. Try to create a post that you can share on Instagram, Facebook, and other platforms. Also, have a visual that can act like a poster for you to print and present locally.
Check the templates library – you can get an amazing collection of professional templates for every type of content on Canva. While using the tool you will be able to see the templates page set into categories for the type of content and into subcategories for the selection of themes and topics. Moreover, every template is optimized for things such as headers, banners, etc. This way you don't have to create content from the beginning. These templates will help you to create amazing visual content without needing any designer or creative person.
Get the right visuals with Canva's photo library – the tool has a built-in photo library. Also, it is essential to know that visual content gets maximum shares than any other content. To use Canva's media library, you need to enter the keyword in the search section, select the photo/illustration. This way you don't have to search images from Google. After selecting the right image, drag it on your design, and drop it at the right place. You can even upload your image.
Combine image as well as text via typography – taking the first example of an animal shelter's adopting event, after selecting the picture now is the time to offer some details. Simply edit the placeholder text to fill in the precise details. Ensure that the font is complementing the visual content. Select the starter font and later tool will show you the excellent combinations of the font.
Improve the image using a filter – adding a filter to the image can add a new touch to it. Also, if you go for a custom filter then it creates a theme and can help in bringing your campaign together, improves the consistency, as well as becomes recognizable. To do it, select the image, tap the filter button, and choose any custom filter in Canva. You can use the slider to control the filter intensity. There are other advanced options as well to improve the contrast, saturation, effects, and other features.
Resizing – after creating the visual now it is time to post it on social media platforms as well as print the poster. This takes us to resize according to that outlets but that doesn't mean re-designing. You can simply use the magic resize tool available on Canva. Tap on the 'File' option and click on the 'Magic Resize' option. Select format and tap on the 'Resize' option. The people who are using Canva's free tool and want to resize the designs need to click on the 'File' option and later tap on 'Change dimensions'. Now select the format and it is done.
Collaborate or post it on social media – the tool has the option to collaborate using the same platform. You need to tap on the 'Share' option, click on 'Link', and select the 'can edit' option. The steps will generate a link where other people can edit the design. You can also click on the 'can view' option for others to see the design. However, if you simply want to post on social media then click on the embed option. Or to offline copy, download the file in PNG, PDF, or JPG format.
In case you want to create more amazing designs on Canva then you can go to Canva's design school where free tutorials are offered to learn photo editing, layouts, fonts, and a lot more.
Conclusion 
Canva offers amazing designs as well as tools that can help you to create presentations, brochures, and much more. In fact, you can also get an access to it's professional courses. Some are free and some are paid. However, the above-mentioned steps are super simple to follow that make your Canva journey sorted. Therefore, you will not feel intimidated while using Canva.