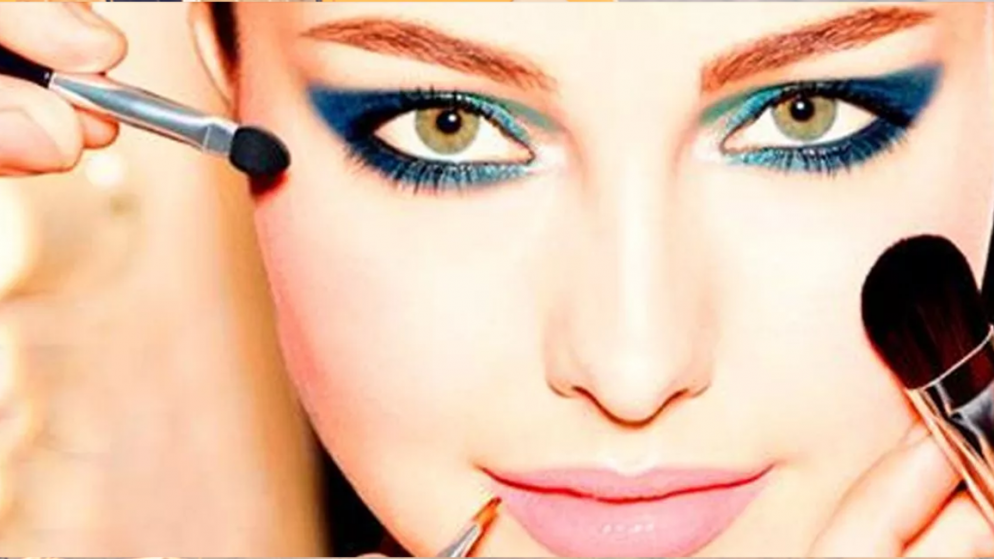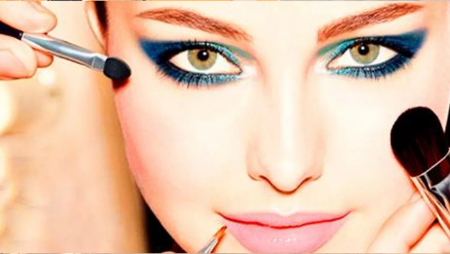 Our content is reader-supported. If you click on our links, we may earn a commission.
When it comes to choosing a new beauty product, why take just our word for it when you can take the word of thousands of people who are itching to tell you how fabulous it is? Reviews really are our favorite and most dependable way to choose between the countless options out there. We're especially leaning on reviews ahead of the Sephora Spring Sale event, which runs from April 1 until midnight tonight, April 11 and allows BeautyInsiders to get insane discounts on products from best-selling brands like Charlotte Tilbury, Fenty Beauty and Rare Beauty. There are limitations based on your membership tier, so here's the breakdown:
Rouge: April 1 to April 11, 20 percent off
VIB: April 5 to April 11, 15 percent off
Insiders: April 7 to April 11, 10 percent off
If you're not sure where to start once the sale is open to your tier, consider these 22 Sephora beauty products, all of which have over 1,000 five-star reviews to back up the claims. From SPF to mascara to concealer, check out the most popular picks from the sale below.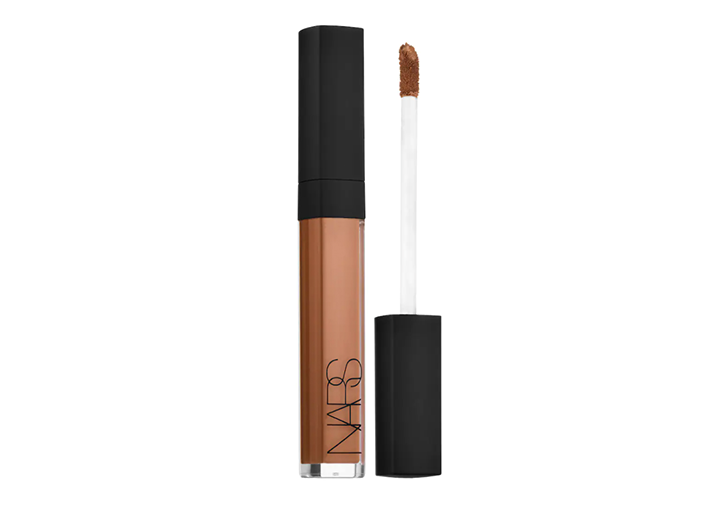 Sephora Products
Nars Radiant Creamy Concealer
This thick, luxurious concealer will cover your dark spots or blemishes, and brighten your under eyes with ease. A little bit goes a long way, and the rich formula will stay on your skin all day without creasing.
Notable Review: "I love this product! It offers great coverage and is very easy to blend. It lasts all day and doesn't crease or settle into fine lines, but isn't heavy or thick looking."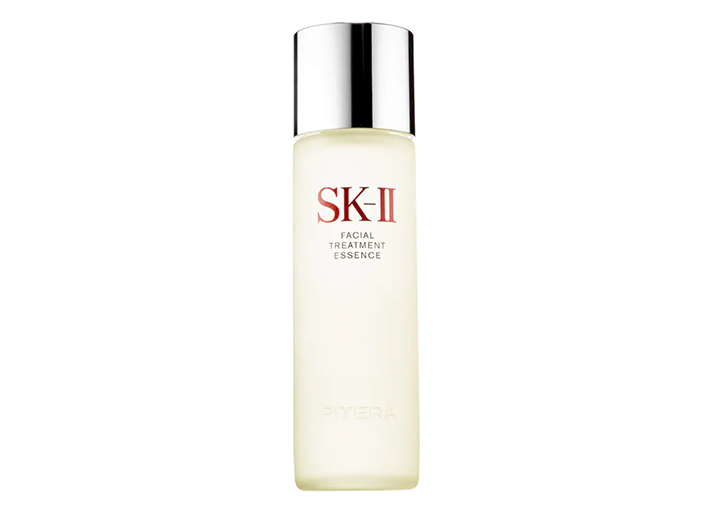 Sk-ii Facial Treatment Essence
Get ready to experience more radiant and even skin with this lightweight liquid. It's formulated with Pitera (a favorite of the brand), an ingredient derived from yeast fermentation that resembles your skin's moisturizing factors to treat signs of aging.
Notable Review: "This stuff is seriously magical. You just pat a little of it on your face at night and in the morning after you've cleansed and within a week your skin will be so much brighter, softer, and smoother. This is a must have product for me. I know it's pricey, but it's seriously worth it. The smallest bottle of this lasted me almost a year (using it twice a day almost every day), so you get a lot of product for the price. Definitely try it!"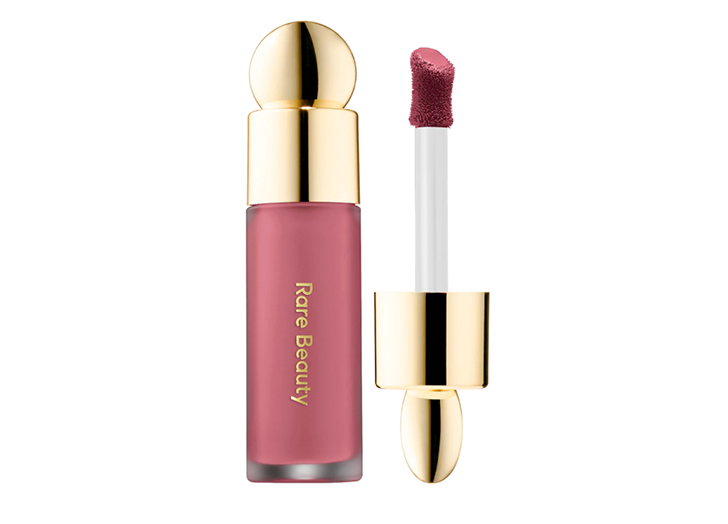 Rare Beauty Soft Pinch Liquid Blush
The smallest dot of this liquid blush is plenty for an effortless flush to your cheeks. This pigment-rich formula is available in seven shades (matte or luminous) and will last you a very long time.
Notable Review: "This stuff is so pigmented, literally one dot on the apple of your cheeks is all you need. It blends beautifully and can be built up if you want a more intense color payoff."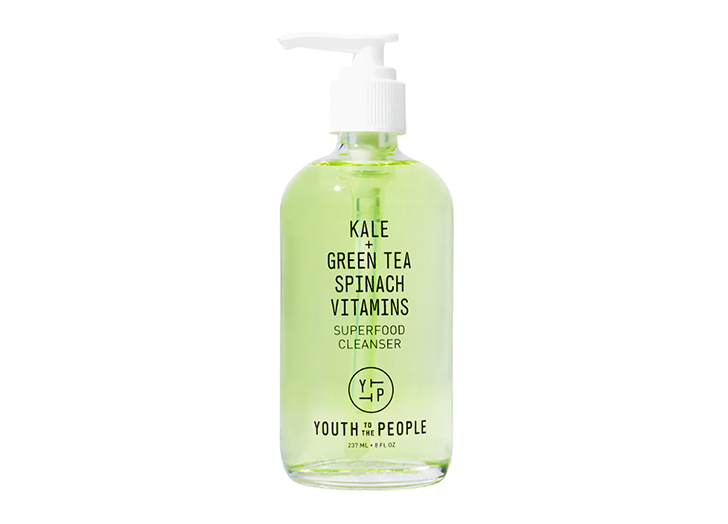 Youth To The People Superfood Antioxidant Cleanser
Your skin is going to love the effects of the natural ingredients in this antioxidant cleanser. It's great for most skin types and works to clean out pores to leave you with a squeaky clean complexion with a balanced pH.
Notable Review: "I have dry, acne-prone skin and a minimal routine, so I really need a cleanser that fights acne as well as cleansing, and this one does a great job! Love this stuff. My skin is considerably less red, plus I wake up the next day and my face looks and feels noticeably better!"
Charlotte Tilbury Hollywood Flawless Filter
You've probably seen this token product all over TikTok. Wear this light, luminous veil atop your skin by itself or under your foundation. It has minimal coverage, but will leave your skin glowing, whether you wear it as a primer or with a little bit of concealer.
Notable Review: "This product is amazing! It's not meant to be foundation but more of a skin perfector with a glow—and what a GLOW."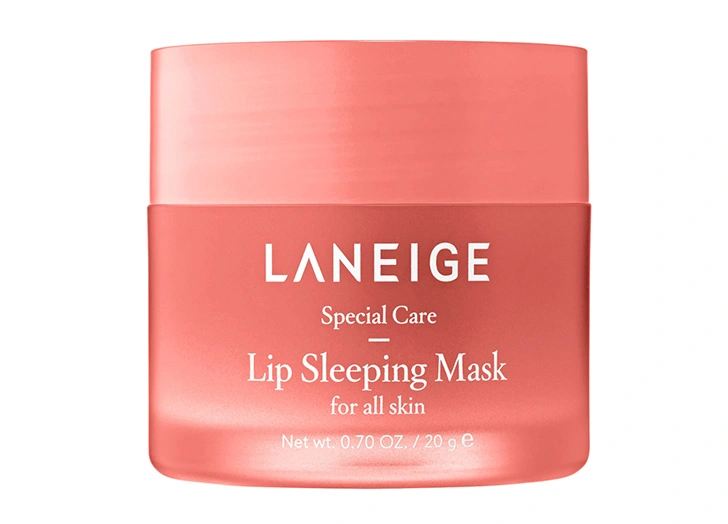 Laneige Lip Sleeping Mask
The rave reviews speak for themselves on this lip mask. The product is super soft and doesn't smell overly fruity. If you suffer with constant dry lips, this balm will turn them buttery smooth. Reviewers say that a tiny bit of product goes a long way so it won't be constantly needing to repurchase.
Notable Review: "Go to bed wearing this lip mask. You will wake up with soft lips that will last all day! I am in love with this product."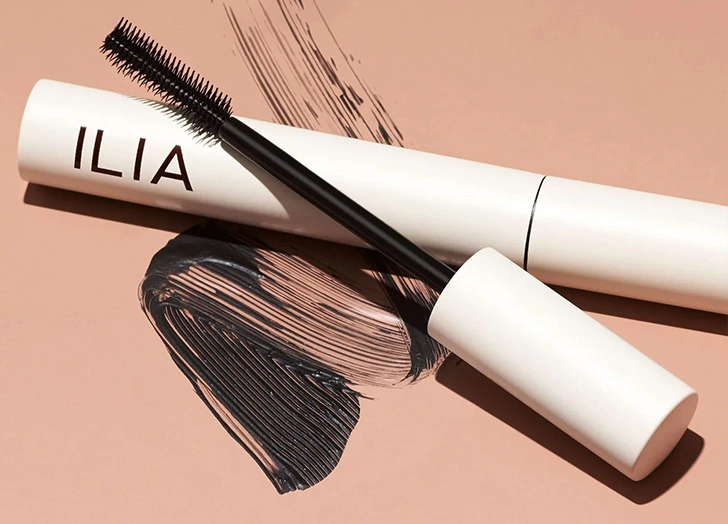 Ilia Limitless Lash Lengthening Mascara
Ilia is a PureWow reader and editor favorite. This mascara is wildly lengthening and the wide-tooth wand is great to help separate the lashes for a more defined look.
Notable Review: "No clumping, all natural mascara that works! I know, I couldn't believe it either. Lashes look long and full without the harsh, unnecessary chemicals."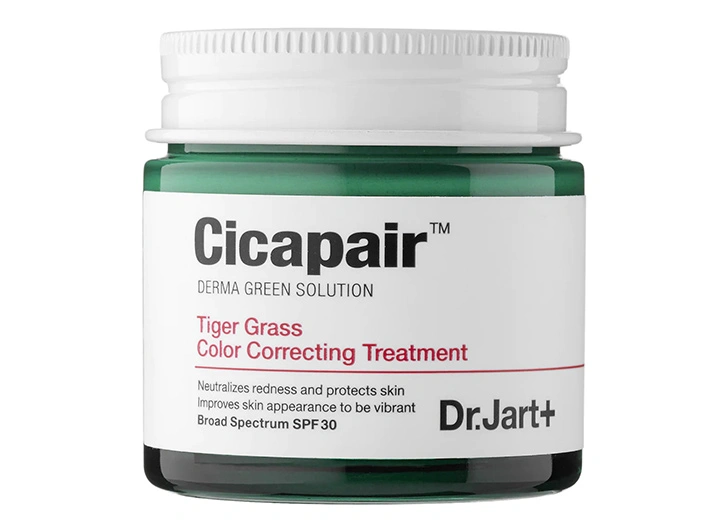 Dr. Jart Cicapair Tiger Grass Color Correcting Treatment Spf 30
Dr. Jart products are known for their effectiveness at such low prices. This color corrector is not only a great formula for naturally concealing discoloration, it also has SPF 30. The brand recommends you precisely push the product into your skin with your hands instead of rubbing it to help it melt and neutralize any redness.
Notable Review: "My face is constantly red and flushed, and this cream magically neutralizes it. I rarely have to put anything over top of it (concealer, etc.) and it is so lightweight I forget I have it on. I am so glad I discovered it!"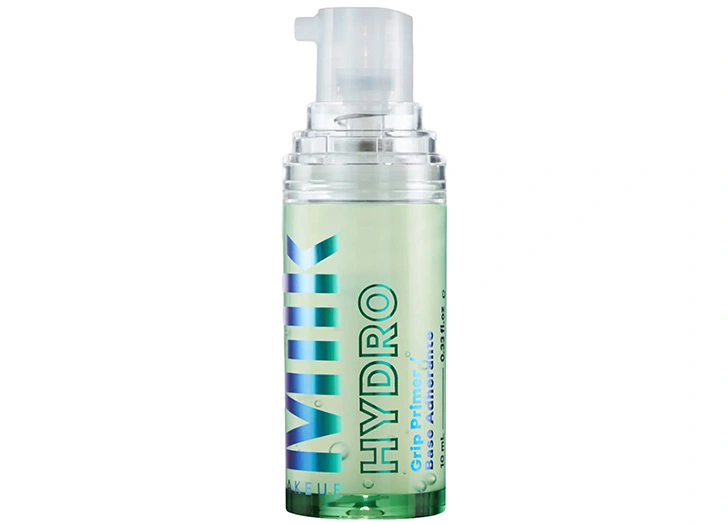 This clear primer is formulated with hemp-derived cannabis seed extract and blue agave extract to hydrate and smooth the skin. It's great for normal and dry skin to help your makeup last on your face without creasing. The formula is vegan and has no silicones.
Notable Review: "This is the first product from Milk that I have tried and I was not disappointed! My makeup stayed all day and my skin felt very smooth and hydrated! This primer is a game changer."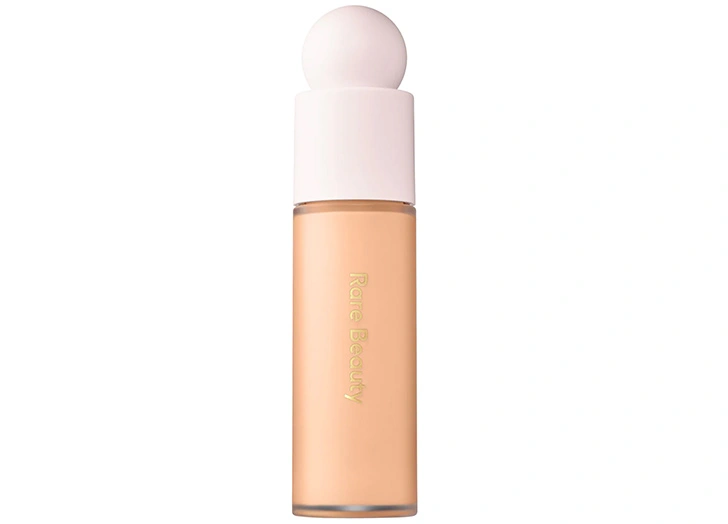 Rare Beauty Liquid Touch Weightless Foundation
The super light and velvety finish makes this foundation a great choice for your skin if you want more of a dewy look. This product is offered in 48 shades which will make matching your skin tone much easier.
Notable Review: "1000 percent recommend this foundation! It makes my skin flawless and lasts all day! Blends like dream!"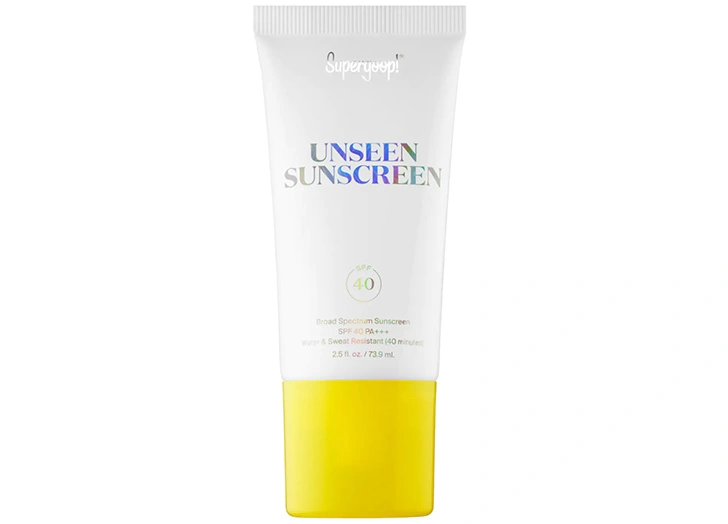 Supergoop! Unseen Sunscreen Spf 40
Multiple PureWow editors swear by this clear, lightweight SPF for their sun protection needs. "I'm hopelessly devoted to Unseen Sunscreen. It rubs in really easily, and you can't see it or feel it on your skin," explains senior editor Sarah Stiefvater. Reviewers note that it wears well under makeup, too.
Notable Review: "My favorite sunscreen!! It doesn't leave a white cast and almost had a primer-like finish. Perfect under makeup or without! On my third bottle and I loveeee it!"
Briogeo Don't Despair, Repair! Deep Conditioning Mask
Strands in need of a little TLC? Look no further. Briogeo's Don't Despair, Repair! Deep Conditioning Mask is infused with B vitamins, rosehip oil, argan oil, collagen and silk to promote hydration and leave your hair looking ultra-shiny. And according to reviewers, it really works.
Notable Review: "Love this hair mask. I have very thick and curly hair this mask works wonders on my hair. It softens my curls and makes my hair much more manageable. I tend to use it in the shower and brush out the knots in my hair. It leaves my hair feeling silky and soft and helps my dry dead ends."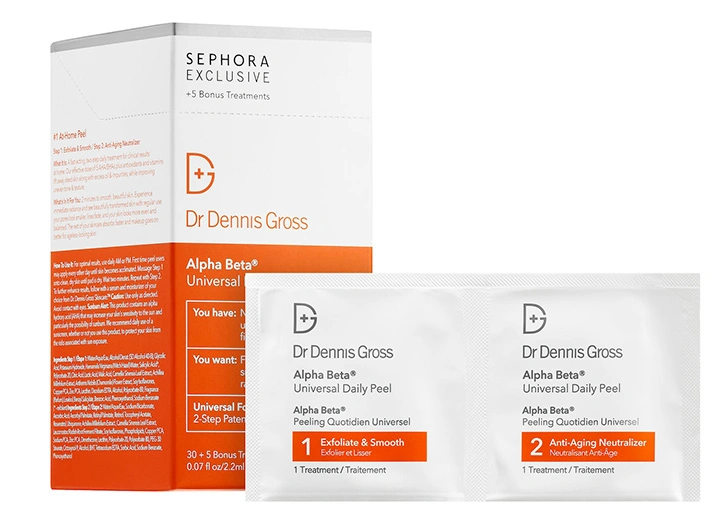 Dr. Dennis Gross Skincare Alpha Beta Extra Strength Daily Peel
Considering my mom saw anti-aging results in just one use, I'm not surprised this two-step exfoliator has racked up so many five-star ratings. In addition to reducing the appearance of fine lines and wrinkles, its combination of glycolic, salicylic and lactic acids combats acne scars, large pores and excess oil production. Some people also swear the peel has cured their cystic acne. Pretty impressive.
Notable Review: "I was nervous to spend so much on a product, but this definitely made a difference in my complexion! It has really helped my black heads and has made a noticeable difference in my cystic acne. Most notably, it's smoothing abilities are phenomenal!"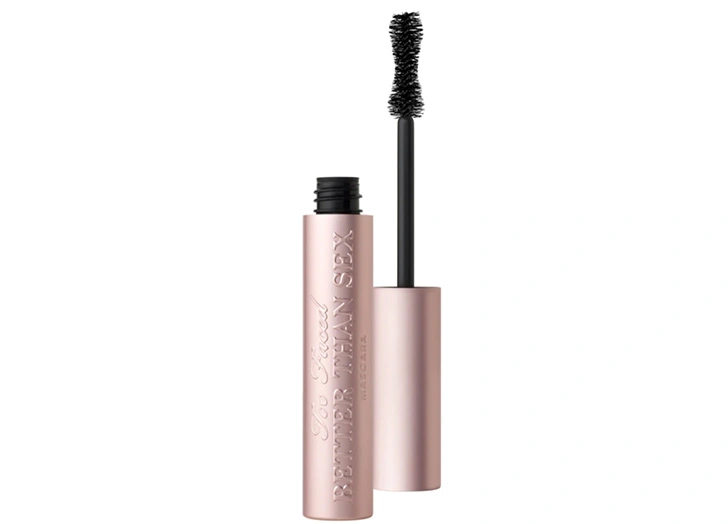 Too Faced Better Than Sex Mascara
Per its thousands of reviews, "better than sex" isn't an overstatement. Multiple users call this the best mascara they've ever used, saying that it lengthens and separates their lashes like no other and never clumps. Plus, they note that it has way more lasting power than other brands.
Notable Review: "Great mascara paired with a good eyelash curler, it doesn't clump or make my eyelashes look like spider legs. Brush isn't flimsy and the bristles make it very easy to get that corner part of your eyelashes. The best mascara I've tried and will definitely be buying it again."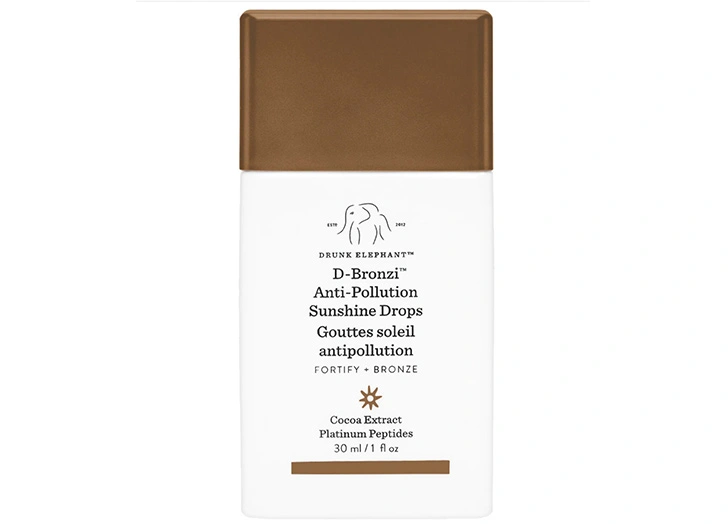 Drunk Elephant D-bronzi Anti-pollution Sun Drops
Add a drop or two of D-Bronzi to your favorite moisturizer or serum for a bronzy glow sans sun damage. The formula contains platinum peptides and cocoa extract to reduce the appearance of fine lines and smooth the skin while providing a subtle tan. Your old orange-y self-tanner could never.
Notable Review: "This product is such an excellent addition for any skincare/makeup user and I wonder how I ever managed without it. It gives the most beautiful bronzing effect and mixes well with every other product I've tried it with. You can add it to pretty much anything—whether it's your moisturizer, sunscreen, foundation, or even concealer—and it will deepen the tone and add warmth."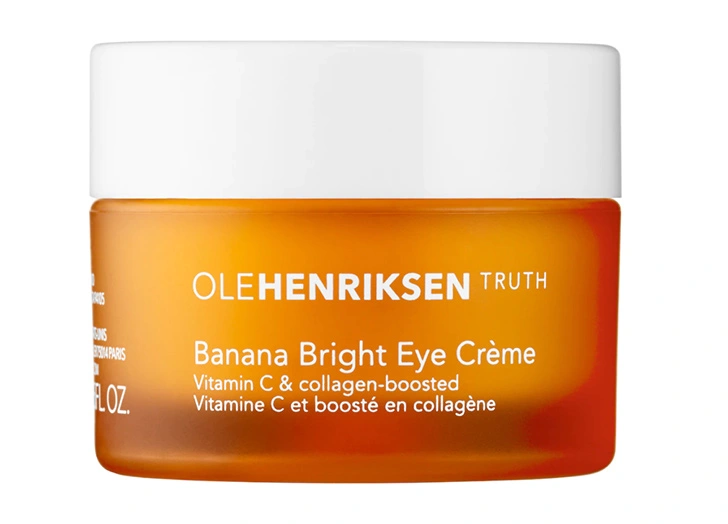 Ole Henriksen Banana Bright Eye Crème
Dark circles and crows' feet have met their match, thanks to this vitamin C- and collagen-based eye cream. It has a subtle yellow tint that instantly brightens the undereye area while its active ingredients get to work. According to one reviewer, this cream works so well that sometimes she forgoes concealer when she uses it.
Notable Review: "This is the BEST eye cream I've ever tried (and I've tried a TON). First off, it smells amazing, but not too overwhelming. I like the brightening effect from the yellow tint, I feel like it gives a glow around my eyes. But most importantly, it's the perfect balance of lightweight and moisturizing! This is my new holy grail eye cream."