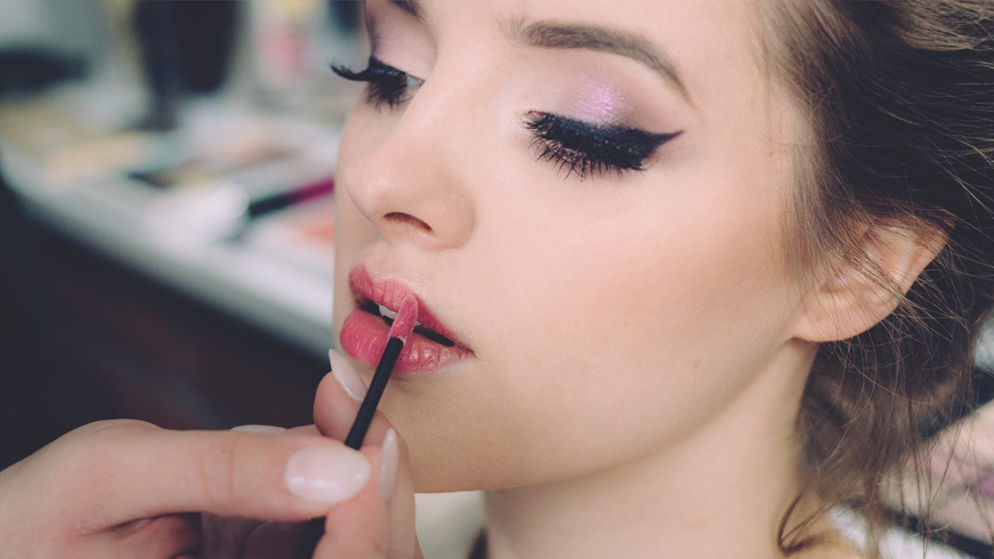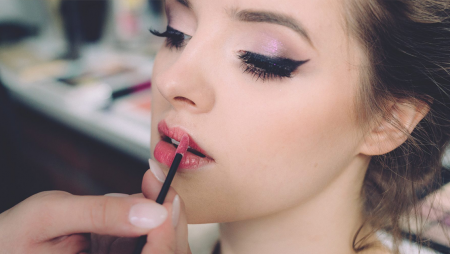 Our content is reader-supported. If you click on our links, we may earn a commission.
THE BEST ONLINE SHOPPING FOR WOMEN IN MALAYSIA!
So, what is Zalora?
ZALORA is an online fashion retailer that sells apparel, accessories, shoes and beauty products for women and men.
Headquartered in Singapore, ZALORA has localised sites in Indonesia, Malaysia, Hong Kong, Thailand, Philippines, Vietnam and Brunei.
ZALORA sells both international brands as well as local brands in each country of its operation.
I first bought accessories from klf in february 2014 where i purchased the klf sabik ring and klf okul ring. They look beautiful from the pictures advertised. I selected the payment option 'cash on delivery' as it is more convenient to me. Zalora was pretty new at that time and i'm not sure of their credibility though. It's normal for first-timers like me to be cautious. Yes, i remembered they often advertise on malaysian network television.
Here is a funny ad where the guy frets about his wife shops too much on Zalora
After I confirmed my order, they sent me an email notification to inform me that the item will arrive between 5-10 business days. Usually it is between 3-5 days but it depends on the brand itself and stock availability. So I waited patiently for it and the day finally arrived.
At 8:30am in the morning, I received an sms to prepare the exact amount of cash to hand in to the courier personnel. I usually sleep till 9 or 10 in the morning during long breaks (OMG lazy *smirk face*) but upon receiving the message, I quickly jump out and headed to the living room to wait for my parcel. I waited and waited for hours but it didn't arrive. Frowns started to form on my face. Around 3:30pm, courier personnel contacted me and asked whether am I at home. I was like yes!!!! *Finally*
For your information, orders are shipped via GDex Courier, and Ta-q Bin. If you pay via online banking/credit card/PayPal, your order will be shipped by GDex; pay via COD, your order will be shipped by Ta-q Bi
30 minutes later, the doorbell rang and I went out to collect my parcel. I am supposed to hand in the cash first before I open the parcel. If there is any defective items or the size didn't fit us, we can always return it back to Zalora for free! (Cost is on Zalora) Check out their FAQ for more info! You can always email them at [email protected] or call them at 03-2035 6622.
The items were pretty hmmm, the OKUL ring was gold plated and the colour was very pretty striking yellow gold. I still like the simple design though. The Sabik Ring was my favourite when I bought it, but sighhhh.. the crystal synthetic stone was huge. Wayy too fake but it's okay, since it was never meant to be real diamonds hahaha~ Overall I have no bad comments; for that sort of price what more can I complain about?
As the OKUL ring was plated, the colour soon turned into bronze but I still like the way how it look, looks more antique. After more than 30 times of washing it with water, it turned into it's base metal. (silver in colour) Yes, I know I'm not supposed to wash it but I did a very silly thing by coating it with nail polish. Please don't ever do that. I didn't wear the Sabik Ring often, so it still remained the same way from the first day I bought it. And so that was my first experience with Zalora.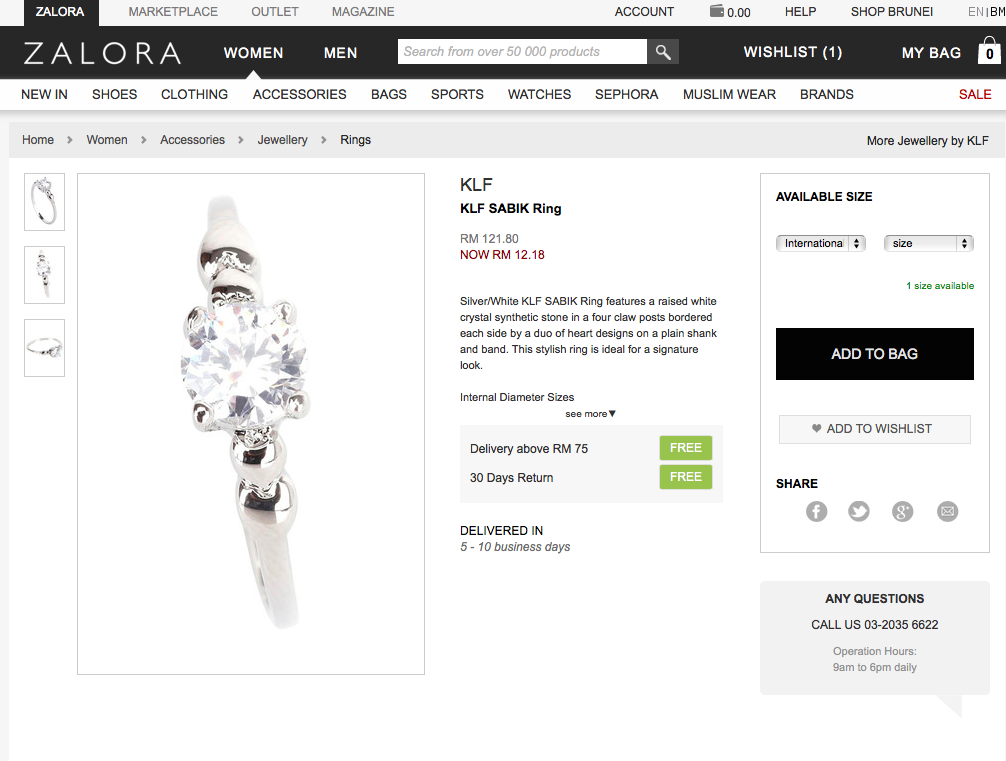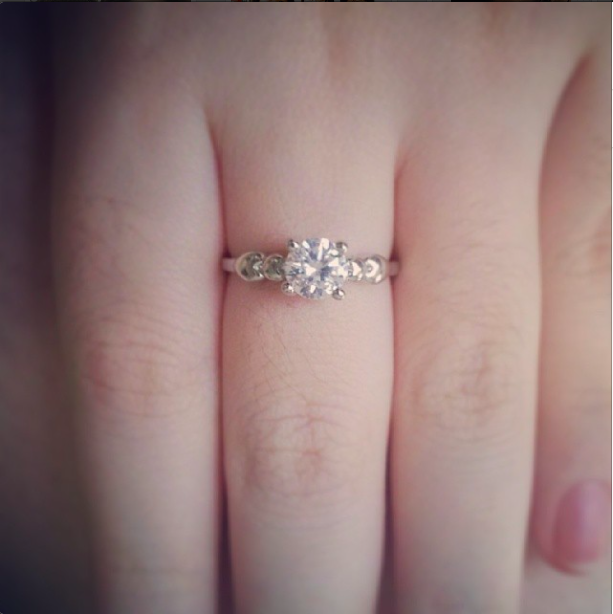 In case if you are wondering why the rings are named in such a way, i have no idea about it. A ring is still a ring :p
My first time experience with zalora was pretty good and smooth, so i made attempt for second purchase with zalora. Will update you people on the next post.
ZALORA MALAYSIA : My First Experience
Due to overwhelming response on the previous post, i decided to continue with the second part of the online review on zalora malaysia. Since the first experience with zalora wasn't that bad, i decided to try my luck again. Note : this is not a sponsored ad. Just my personal experience with zalora. I wish i could add in more photos so that i wouldn't bore you people out with words and words

Some major year end sales in 2014 i guess. I woke up early that morning and started browsing on zalora website. That was when i saw many watches were on sale for the price as low as rm12! To be honest, i am a huge fan of watches. I've owned as many watches as my age. It's not that i'm a huge spender or anything, but batteries seem to die fast and they could only last for a year or two. Yes, you said why not just change the battery? I wish i could. Since batteries cost as much as a brand new watch, why don't i get myself a new one? Of course it wasn't some branded watches like rolex, omega, titus, tissot or whatsoever. I do have good quality watches but unfortunately not all of them survived the great fall. *hums humpty dumpty tune*
Alright, so i decided to get 4 watches from various brands in zalora (zalora, ezra by zalora) for a total of rm48. I've been eyeing on this set of 3, hairbands by embellish dreamy face and i also bought a set of floral studs for my friend's birthday. All for a total of rm80+ 😮 😮 first time ever spending so much money on online shopping 😮
Again, I chose the payment method by Cash On Delivery (COD). Convenient to me. No fears that your parcel will never arrive. #horrorsofonlineshopping
I remembered that i ordered the items on the 10th of december 2014 (8:00am) and i do expect the items to arrive after 3-5 days or 7 days as claimed by the brand. (some brands – max 14 days). So i waited patiently day by day. Oh the excitement and the thrill of waiting!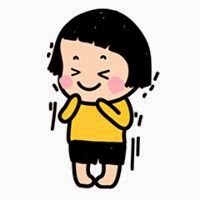 So I waited and waited and waited. Day after day passed. At the end of 7 days, I was getting impatient and I pm-ed Zalora on their Facebook page. They replied me; informing me that it will arrive between 3-7 days. *you didn't answer my question, didn't you?
When I checked the delivery status of my parcel, I was shocked.
Yet, I was at home for the solid 24 hours for the past 7 days. I emailed them at [email protected] but sighhh.. I gotta wait for 24 hours for them to reply. Should have just emailed them from the start. I did try to call them by reaching 03-2035 6622. Apparently, I was the fifth customer on the waiting list for the call. 5 minutes passed, I grew impatient and ended the call instead. *phone calls through mobile aint cheap, you know
After countless of private messages to their Facebook, I finally got a reply from their email:
Just to inform you that we are having a huge sales and orders going on for the current month and delayed delivery might occurs as well
At least now I know what went wrong. I was wondering why did the courier personnel claimed that I wasn't at home when I was. Argh, whatever. Anyway, my parcel did arrive . *after more than two weeks*
This time, i did not receive any sms to prepare the exact amount of cash. Not even a phone call to confirm my presence at home. The courier personnel just dropped by and rang the doorbell to hand in my parcel. When asked why is there a delay in delivery, he sighed and showed us the back of the lorry. Massive amounts of parcels were in it. He claimed that he was delivering parcels for the same area for at least 3 hours! He sighed again and said there's more to go. I was like wow.
The floral studs from EMBELLISH were pretty; I like the vintage look. Not exactly vintage, but it's that type those people would wear in the 80's? Or maybe not. I'm sure she will like it 😀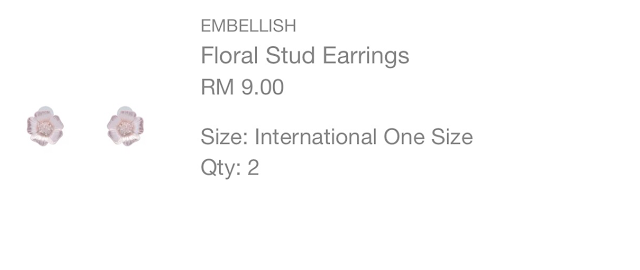 The hairbands from embellish were omg very pretty!!! They have this tiny cute little decoration on it; not very visible when you are wearing it though. Especially when your hair covers the decoration and your head ends up hurting due to the tight metal.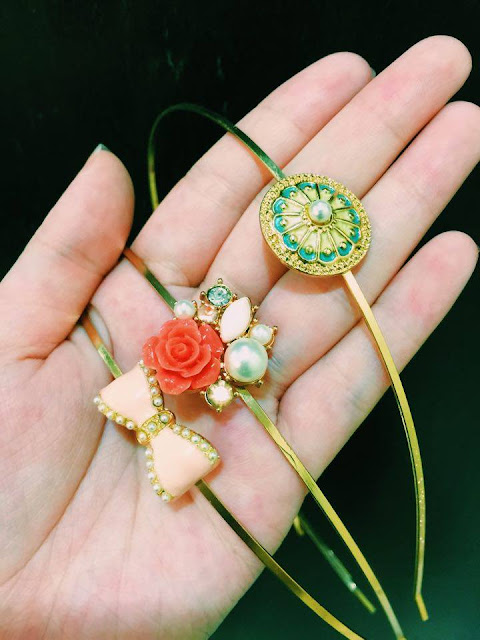 Cough. Sorry ya, i'm not really confident with my own selfie :p
Oh yes the watches! I got 3 watches from ezra and one from zalora. Muahahaha, rm12 for a watch! Probably you can get this sort of price from the night market or wholesale; but this is online shopping! Items are delivered to you at your convenience! *or maybe not*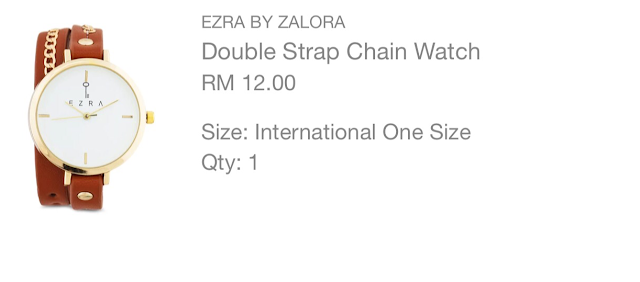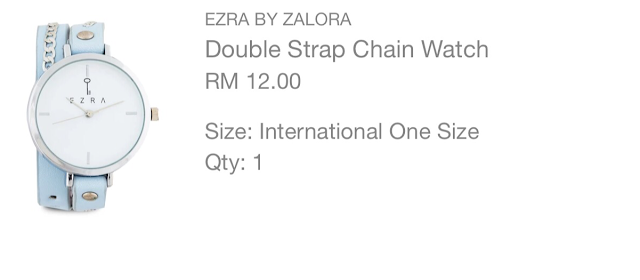 I have no comment on Ezra's watches. They are worth the price. All the watches came in their respective boxes 😀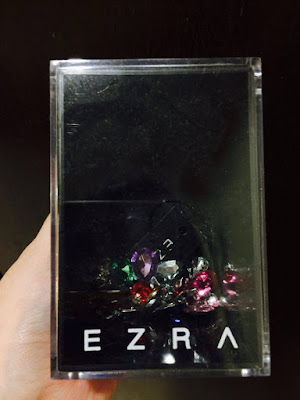 As for the 'peach' coloured watch by Zalora.. sigh. From the pic, it looks good right? When I got it, I was :O :O The watch is big!!! Personally, I would prefer a more subtle design for a watch. The triple strap watch design is not practical for me. I take off my watch when I want to wash my hands etc, it not that easy to put on a triple strap watch. If I adjust it too loose, the face of the watch moves around, if it's too tight, it can be pretty uncomfortable. Alright, alright. RM12. No complaints.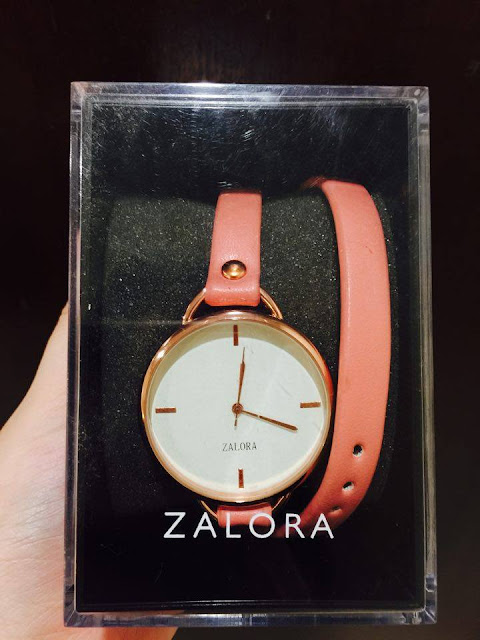 It was then i realised i bought too many watches. Four is a lot. The online shopping craze dragged me in 🙁 it's okay though. I have no regrets for that sort of price. I can mix and match the watches now according to my clothes!
It was pretty disappointing that zalora did not give any further discount or voucher codes due to the late delivery 🙁 *sighhhh* not a very pleasant experience this time compared to the first though.
Will that stop me from shopping from zalora? Probably no. I will just avoid buying during huge sales or festive season but….. Usually that happen when the sales are on right? And not to mention all the good deals! *torn by decision*
So, who wants more review? *me me me*
Sorry that I couldn't get many pics on the items, the review came too late 🙁 Too busy with schedule. I hope that you enjoyed it anyway.