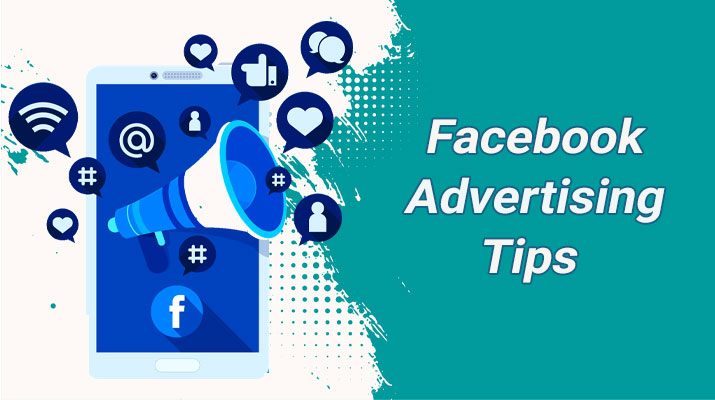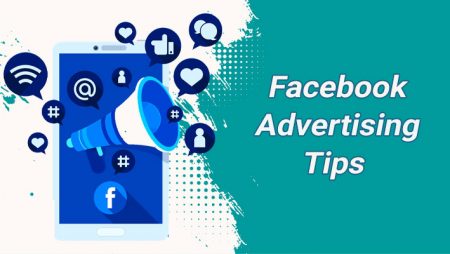 Our content is reader-supported. If you click on our links, we may earn a commission.
There is no doubt about the fact that Facebook is the most renowned marketing platform. This social giant has achieved around 2.7 billion active users and is working to expand its advertising network to help various businesses grow. Facebook's paid advertising in combination with organic posts is the best way to boost your business's growth and achieve significant reach as well as influence.
The platform's market share for advertising is around 20% which makes it one of the biggest options for advertising after Google. Also, Facebook offers unprecedented information to businesses. This is the reason that businesses should get more involved in Facebook ads which can offer them more visibility, boost traffic, more impressions, more CTR, etc.
So, to boost your business, Facebook ads shouldn't be taken lightly. Here are some of the Facebook advertising tips which will help you grow unexpectedly:
1.Facebook Canvas Ads to create an amazing experience–
These ads are a clutter of videos, text, images, and much more. Surprisingly and statistically these are highly engaging. However, it creation process is a little complicated where you need to drag collateral into the UI of Facebook and drop it. Also, it is known for its speed, as lead forms as well as product open within the Canvas. Therefore, you no longer have to face slow landing pages. The format of these ads is also available on mobile phones.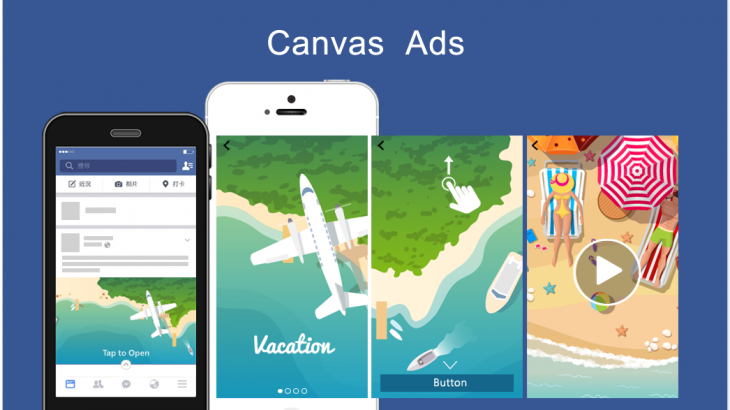 2. Flaunt your products with Facebook Carousel Ads –
These ads are highly beneficial in displaying various e-commerce products as well as different parts of the product in a single or swipe-able ad. Any advertiser by using Carousel ads can show around 10 images as well as videos along with 10 various CTAs. These ads operateamazingly on desktops as well as phones. They are also available for Facebook ad objectives thatwon't limit your business growth.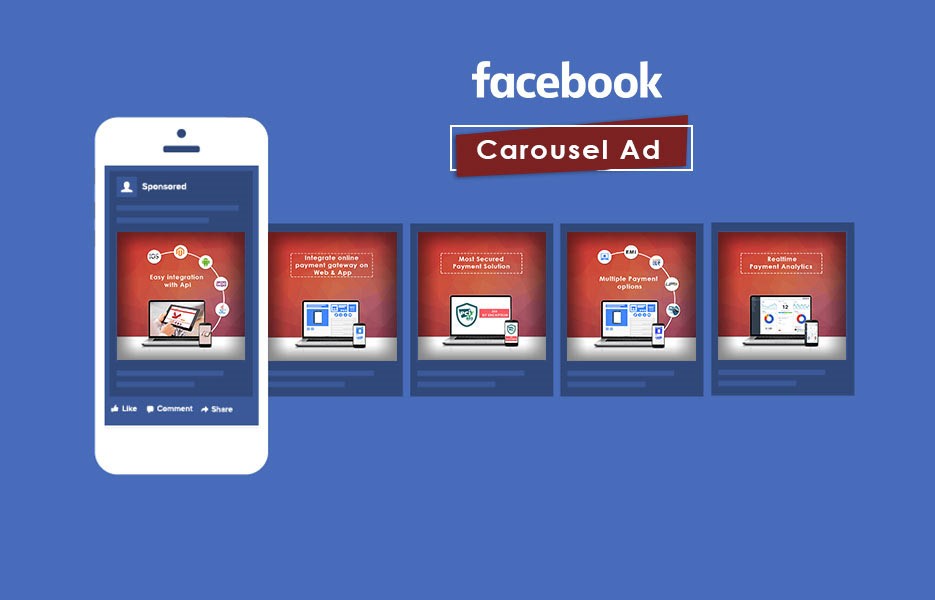 3. Page Post Engagement Ads for amazing business reach –
Are you facing issues to reach a huge amount of followers? This is one of the common issues faced by every business. The algorithm of Facebook only allows organic posts great reach. However, in some cases, your organic posts can only reach 20 or so followers. So, to fix it Page post engagement ads are the best solution. This will allow your content to get an audience that like, comment, as well as interact with it. There are various options to choose from so that your content is visible to new sections of the population.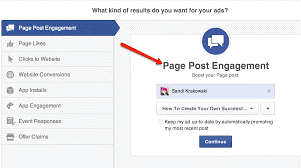 4. Highly famous Facebook Video Ads–
Facebook video ads are a great way to engage more audiences in buying your product. Its set-up process is super simple. As per statistics, more than 500 million people see videos on Facebook every single day. Also, Facebook Video Ads can be as long as 240 minutes. Thus, there is no strict limit on presenting your product or brand. According to the platform, captioned video ads can boost your video view time by around 12%. This is a great way to engage more audience.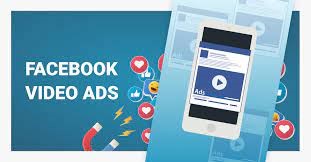 5. Everything is simple with Facebook GIF Ads –
It is obvious that a short video leads to easy prospects. If you can convey your message or story within 10 seconds then why make a long video. Facebook GIF Ads are an amazing way to attract a huge amount of audience. They look amazing on mobile and play on a loop. Plus, they save our time and resources. However, these ads should be effortless and subtle.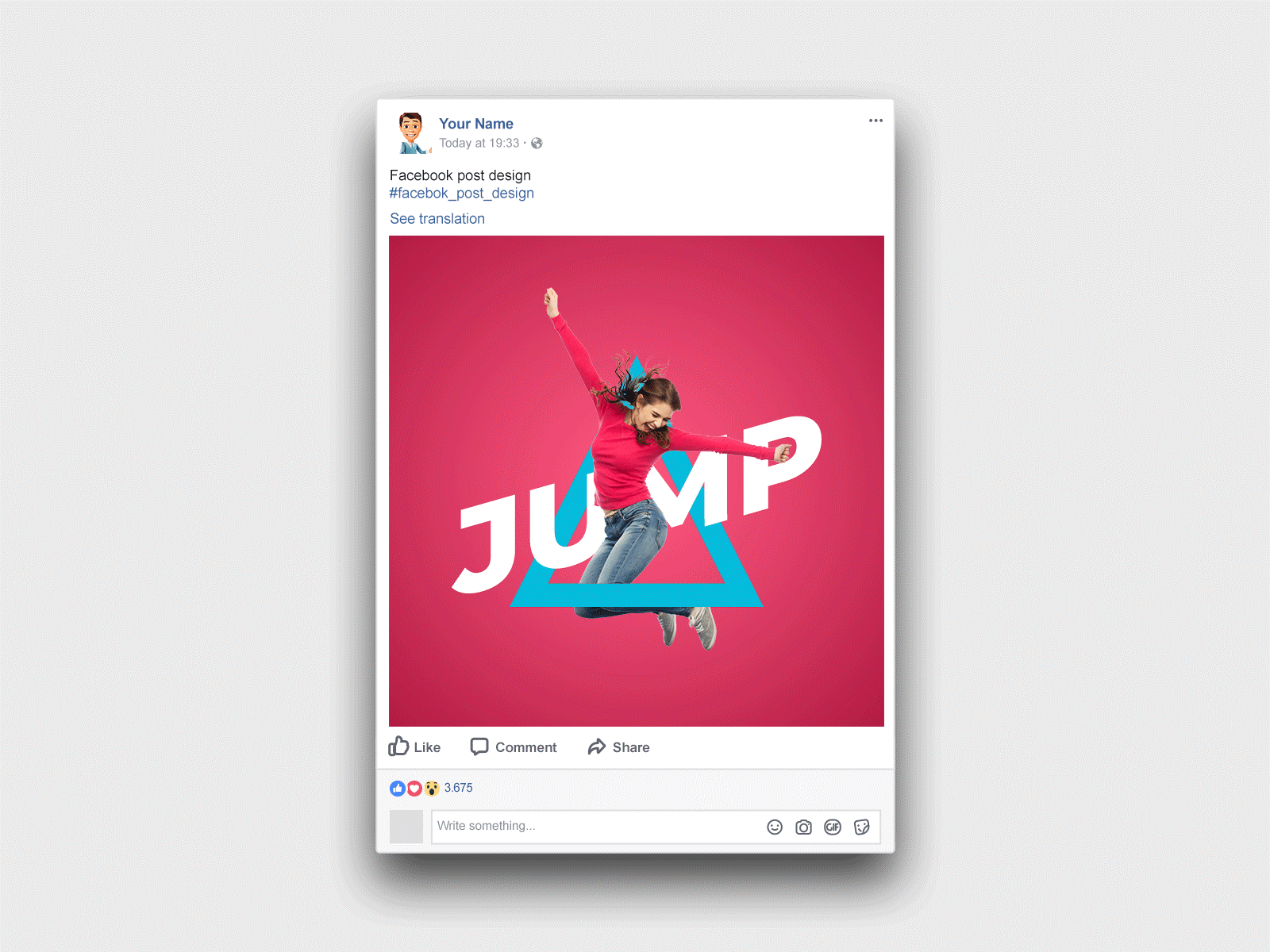 6. Cost-effective Facebook Lead Ads –
These ads are similar to Canvas Ads. They are a mobile-only solution to avoid cumbersome mobile landing pages. Lead forms are a great solution for accumulating names, phone numbers, demographics, etc. to market as well as remarket your product. These forms easily opens within Facebook and don't bother your prospect to go to another website to fill in personal information. Lead Ads are cost-effective and the information you gather can help create custom remarketing audiences.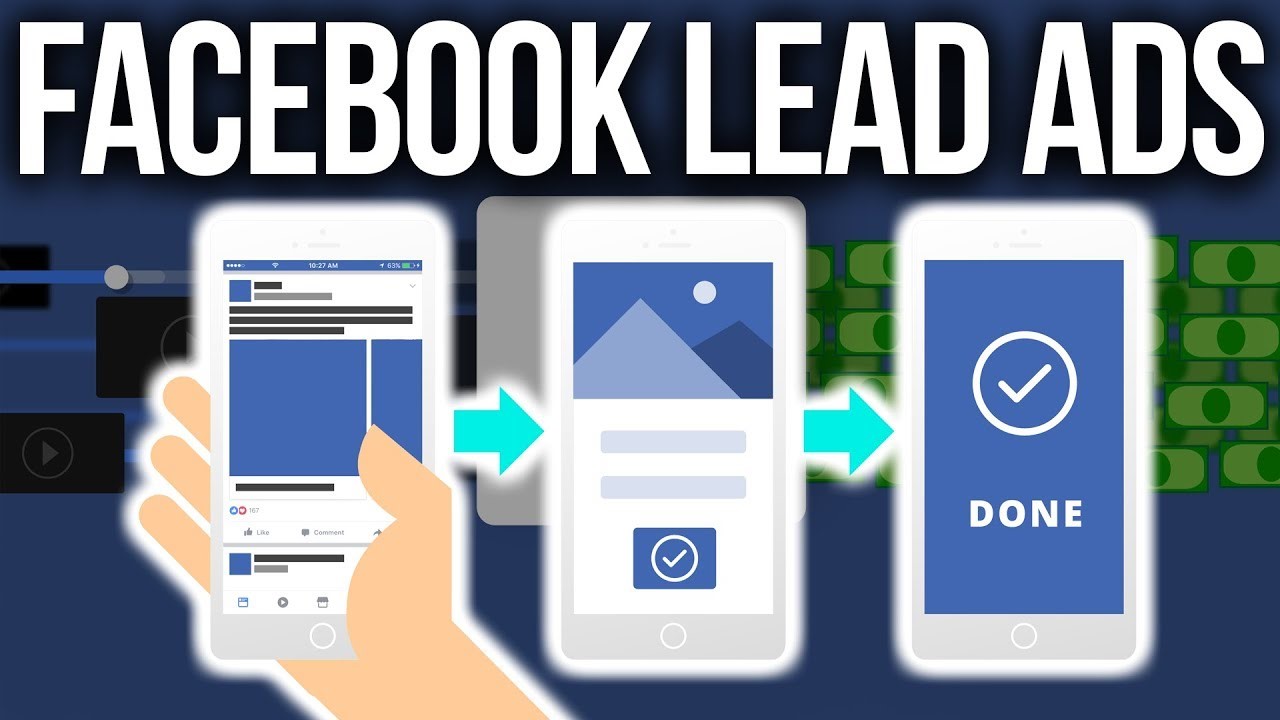 7. Facebook Analytics –
Facebook analytics has amazing features which allow you to see whether your audience is engaging with your app, page, or website, etc. Also, the new features introduced in Facebook analytics will offer you many more benefits. The new features include:
Mobile app – similar to Google Analytics, it allows you to review metrics on your mobile phones.
Custom insights – to generate custom insights, you can now add events.
Auto-detected funnels–the artificial intelligence allows finding frequent paths that your users have taken while using your app or website.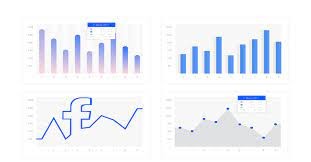 8. Give structure to your account –
Do you think your AdWords chops can offer you success? Not really. AdWords as well as Facebook account structures have some important differences. So, it is essential to have control over them to experience success. Facebook budgets are handles at the ad set level in contrast to the campaign level. To give structure to your account, follow the rules:
Select a campaign–Based on your marketing objective. To bring in more traffic to the homepage, try creating different campaigns.
Break out ad sets – This is entirely based on refined targeting as well as budgeting.
Cycle the ad sets – This is to see where your lowest CPA lies.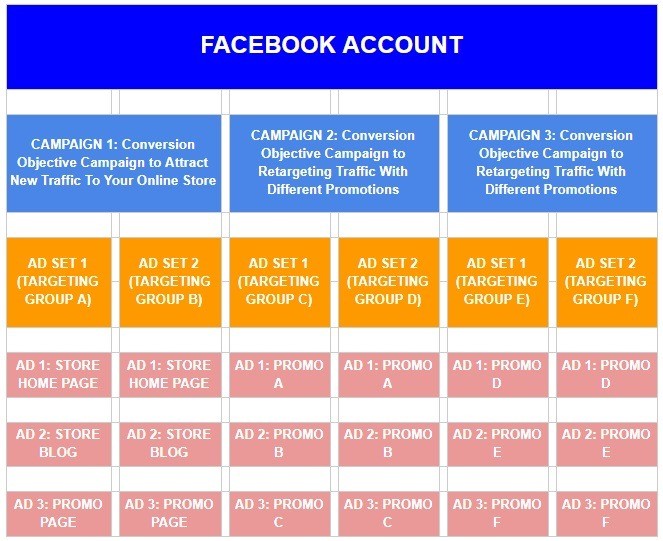 9. Don't bother about budget –
A successful Facebook campaign is not about a big budget but about increasing the one at your disposal. Having a small budget leads to better optimization. So, to experience highly optimized new as well as existing campaigns than having knowledge about Google Analytics is highly essential.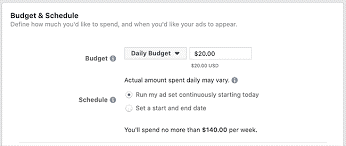 10. Learn Facebook Remarketing –
Remarketing brings in great profits and helps you target users as per their actions. Therefore, you get to know how your users are interacting with your brand. The basic Facebook remarketing form is Custom Audiences which allows you to get wider insights. Facebook Remarketing offers the benefit of increased revenue, boost conversion rates, as well as better ROAS.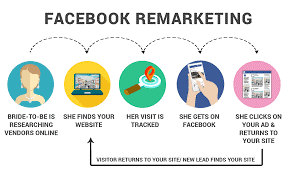 11. Demographic targeting via FaceBook –
If you are a startup then you have to be extra careful about your website traffic. Since you have little scope of remarketing choices, it's better to focus on layered targeting to get the right audience to your page. You can do manual targeting to build an audience for your business. And to build a new audience you must pay attention to audience behavior, interests, and demographics in order to get the best results.
12. Create eye-catching Facebook ads considering sizing and specifications –
Don't just create any advert for your Facebook page. The ads must be in accordance with the marketing strategy and meeting technical specifications. The ad has no relevance if the main message is cut or cropped. Hence, it's important to follow the ad specifications and guidelines of Facebook such as:
Image size should be 1200 × 628 with a ratio of 1:91:1. The text should not be more than 100 characters and the headline should be in between 25 characters. The link description should not be more than 30 characters.
Video ads format should be .mp4 or.mov with an aspect ratio of 16:9. The minimum resolution should be of 720p and the size not more than 2.3 GB. It's thumbnail should be catchy and of 1200 ×675 pixels. The text should not be more than 90 characters, the headline not be more than 25 characters, and the link description should be of 30 characters.
Slideshow ads must have the size of 1289 × 720 with an aspect ratio of 16:9. The text should be of 90 characters, the headline 25 characters, and the link description must have 30 characters.
13. Don't take GDPR for granted –
The General Data Protection Regulation is very important to run a Facebook page for your company. You must have a significant and legal basis to use consumer data. Facebook will never take responsibility for you to collect users' data on it's behalf. Hence, you need to take accountability in a legitimate manner. You also need to follow some stringent regulations on using Facebook Pixel. And while running lead ads you have to consider the privacy policy terms to take the consent while collecting the data. In short, you need to tell your viewers about collecting their data and ask for their consent for the same.
14. Use Facebook Pixel –
Many people are still not aware of Facebook Pixel. Well, it's nothing short of a code that one needs to insert in his Facebook page/website to understand and measure the relevance of your advertising campaign through comprehending the actions that viewers take on your website. This tool is very effective to know whether the ads are shown to the right audience. Also, this tool will increase sales and help you to measure the results of your advertising campaign. Hence, it's an essential tool that everyone must install to their website to get the best results from Facebook advertising.
15. There are different Facebook Ad Placements –
One must understand the fact the Facebook ad placements are different in nature. Newbies may pick automatic ad placements, but picking the right placement for your ad manually may create a huge difference. Facebook currently allows you to run ads on Facebook newsfeeds, Messenger, Instagram, and the Audience Network. Also, you get 3 device options, including mobile, desktop, and all devices. Hence, you must choose Facebook Ads Placements carefully after reading.
Conclusion
To experience business growth on Facebook, it is essential to involve in Facebook advertising. The above-mentioned Facebook adverting tips will prepare you to run Facebook ads as well as revamp your existing business strategies.