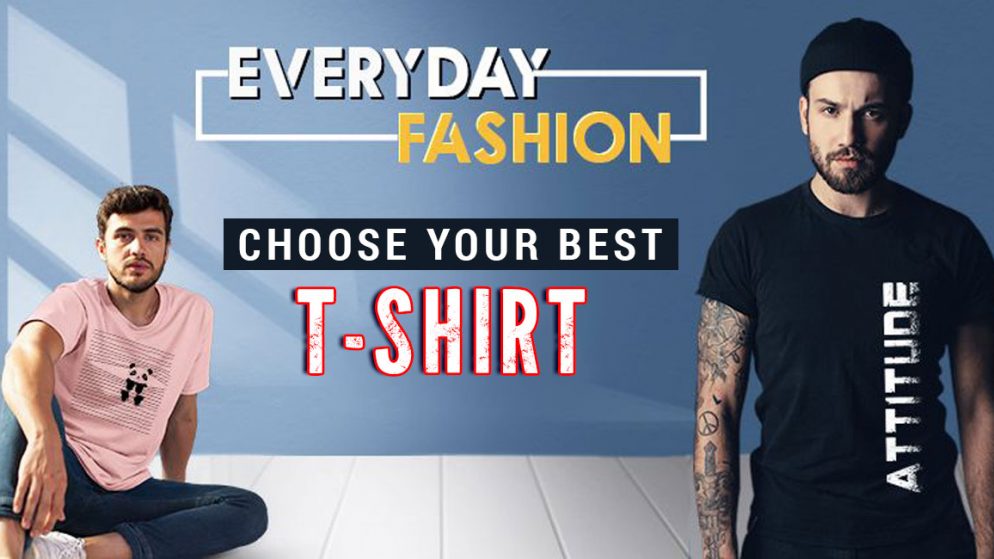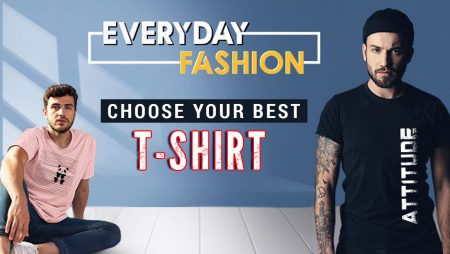 Our content is reader-supported. If you click on our links, we may earn a commission.
Have you ever thought of creating your t-shirt? Any graphic t-shirt can sell for around $5-$20 and even more. However, many things need to be done when creating cool graphic and slogan t-shirts.
Spreadshirt is a platform that can be beneficial in designing t-shirts for free without worrying about anything. This is the best creative way to earn money and the site offers every tool and resource to create everything. Also, the items will be of high quality and there is nothing to worry about logistics. Here is a complete review of Spreadshirt.
Know about Spreadshirt?
Many factors need attention when selling physical products. However, Spreadshirt takes care of everything so that you can sell your best products on their site or you can open your online t-shirt store. In addition to t-shirts, there are also other products that you can sell:
Kids' t-shirts
Hoodies and long sleeve shirts
Coffee mugs
Phone and tablet cases
Aprons
Pillowcases
Mousepads
Backpacks
Lunchboxes
Baby hats
Baby bibs, etc.
Spreadshirt handles the printing of products, maintaining inventory, transactions, customer service, and much more.
How Does It Work?
There are various ways of starting with Spreadshirt. If you have any product design ideas then you can start creating with the site and sell to their already built-in audience. There are more than 100,000 people that visit the platform and make a purchase. The next option is to create the products and sell them on the independent store link. This is a great option for small businesses as well as bloggers that have some audience. This way you can have some control over the look of the shop and get a commission rate on every sale.
It integrates with Shopify as well. However, to start you can sign up for free and select the products that you are willing to sell.
Design Your Product
The platform offers many resources as well as guidance on designing as well as color and graphics. Also, you can create or use templates for the design process to automate and get the best results.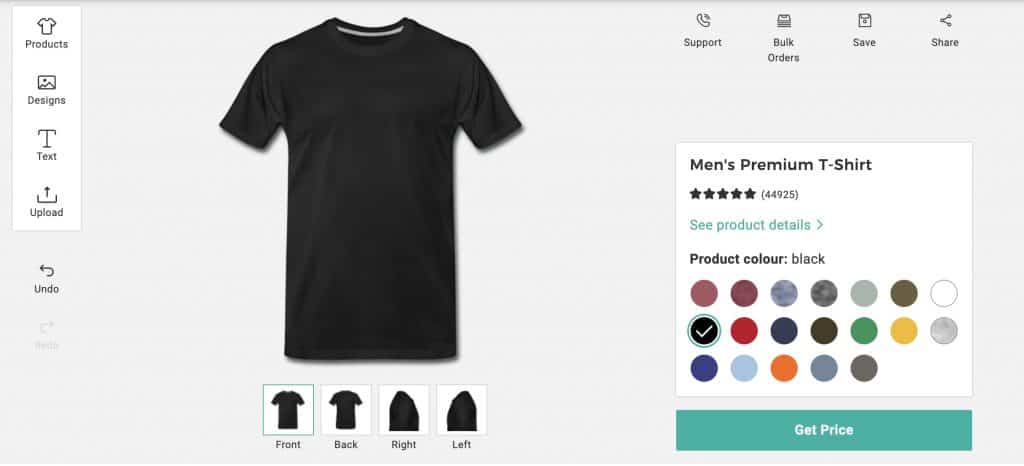 Shop Now At Spread Shirt
Here are some examples.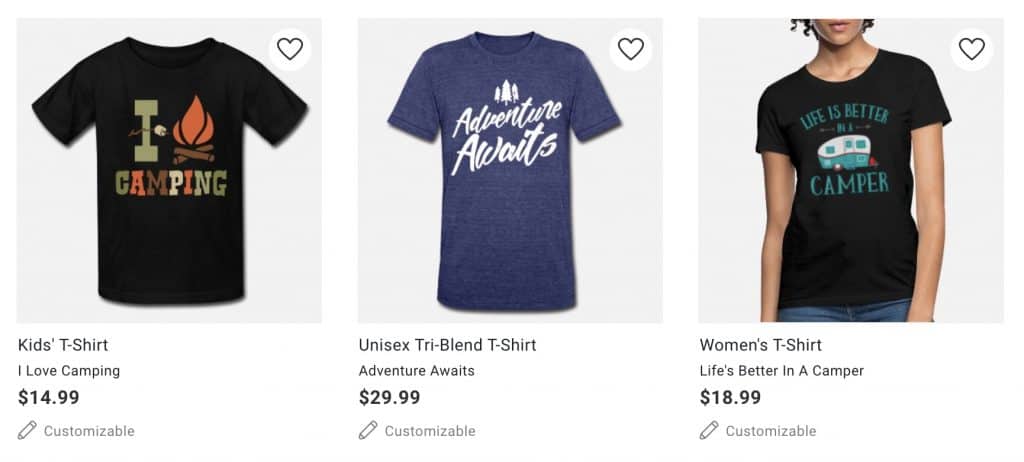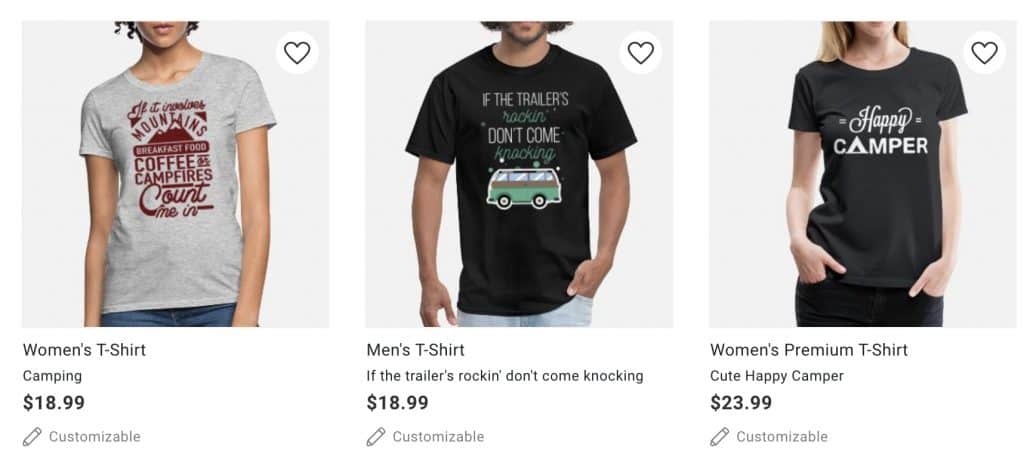 What's the Pricing?
The platform is free to use which means you don't have to pay for anything. However, it deducts some amount from the sales that will cover the design cost as well as the commission. The price of the item will show the costs such as product price, printing cost, as well as design cost. It is essential to know that the design fee is high if you are selling the product in its marketplace.
Also, the balances will be cleared on the 15th working day of the payment month. Ensure that you fill in your name, email address, payment data information, tax ID, etc.
PROS
Custom design features
Other products can be sold
It handles shipping, customer service, etc.
Integration with Shopify store
CONS
Need to develop  a marketing strategy to create an online shop
Competition with other designers if using the Spreadshirt marketplace
Can be expensive when buying pre-made designs
Shipping costs can increase depending on the shipping and products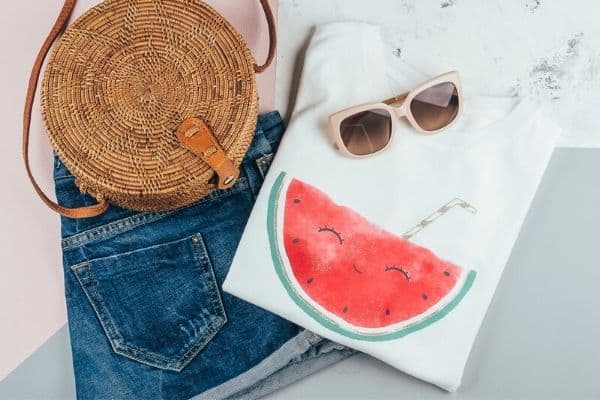 FAQ
Is it possible to sell products internationally?
Yes, the products can be sold internationally.
Are products of high quality?
The platform offers high quality as well as durable materials to create the designs. For instance, the t-shirts go through at least 10 wash cycles before clearing the 'all clear test.'
They have customer service for sellers as well as customers. You can reach out to its Hel Center online or can call them from Monday to Friday. Also, you can email them at [email protected] and you can get a response within 3-5 business days.
Final Thoughts
This is a great alternative to sites like Teespring. Spreadshirt makes everything simple when it comes to designing, selling it in various ways, etc. Also, its built-in customer base is a great advantage which is will allow you to sell your creative design, and print with minimal costs as well as logistics.