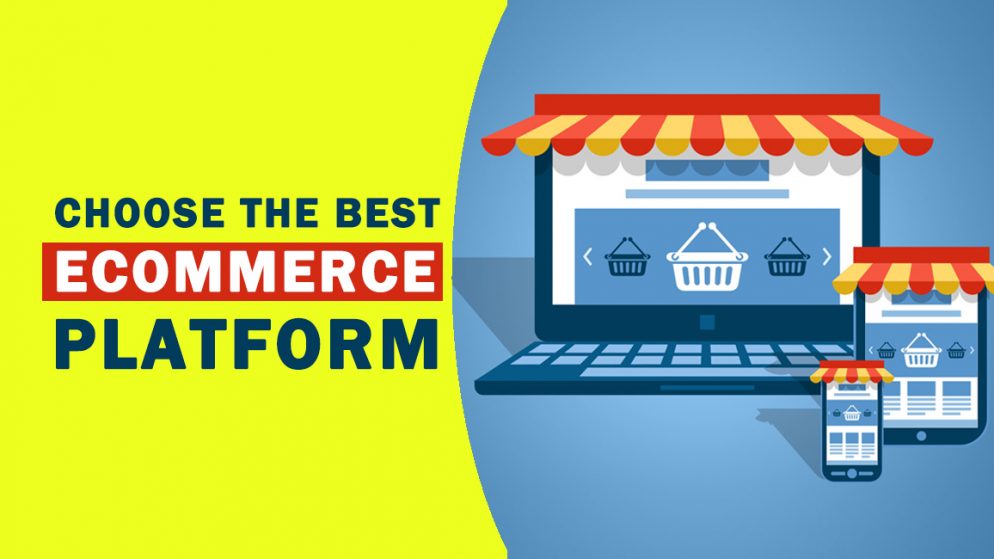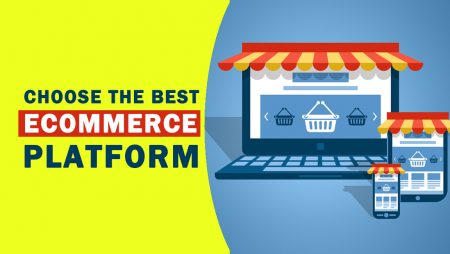 About Shopify Reviews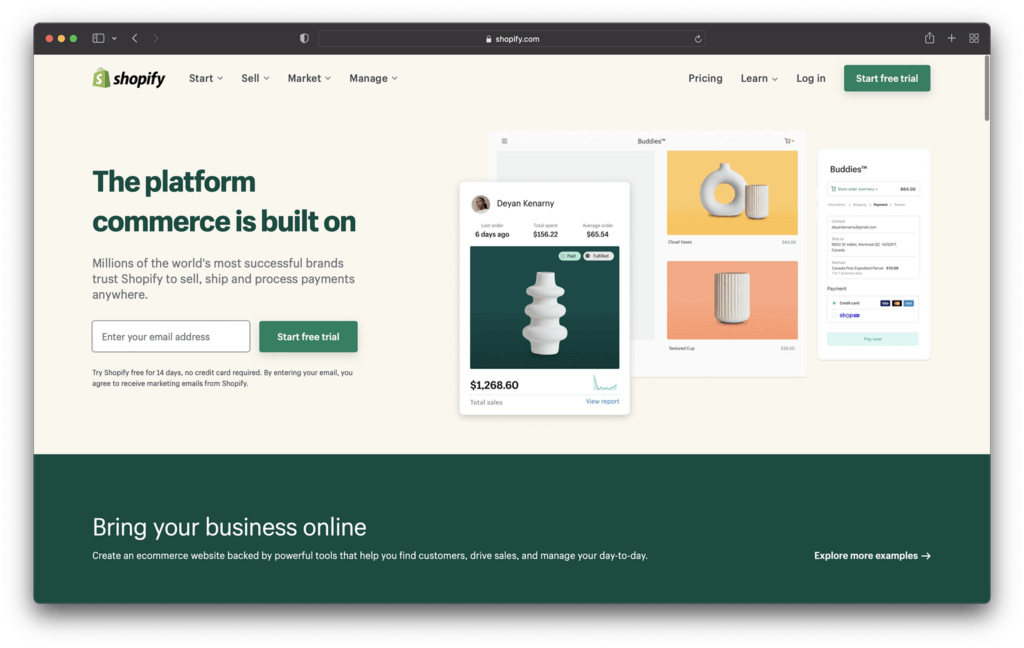 hopify is our top pick for the best ecommerce platform for small businesses because of its ease of use, robust features, and scalable yet affordable pricing plans. If you're starting an online store using Shopify, then expect to pay $250 to $500 in startup fees and around $50 to $100 in monthly fees at the start, including add-ons. If you need to sell in-store as well, then that will be an additional $30 to $300 for hardware purchases plus an $89 per location monthly fee for using Shopify POS Pro (which we recommend).
In this guide, we give information about Shopify's pricing plans and its feature inclusions. But more importantly, we go into detail on how much it costs to really set up and manage a store on Shopify.
Overviews of Shopify Reviews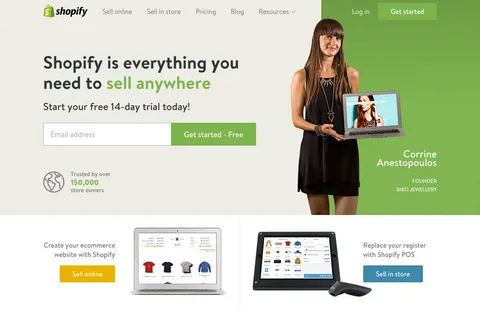 Shopify collects sales taxes in certain states where it is required by law. The prices stated here do not reflect such taxes. Shopify offers discounts on its monthly fees if you pay in advance. Save 10% on your Shopify prices if you prepay one year; save 20% for two years.
It's important to be aware of the differences between credit card processing fees and transaction fees when it comes to Shopify's specific pricing model. Credit card fees are charged by Shopify and allow you to accept major credit cards such as Visa and Mastercard, as payment in your online store.
Shopify Payments & Shopify Pay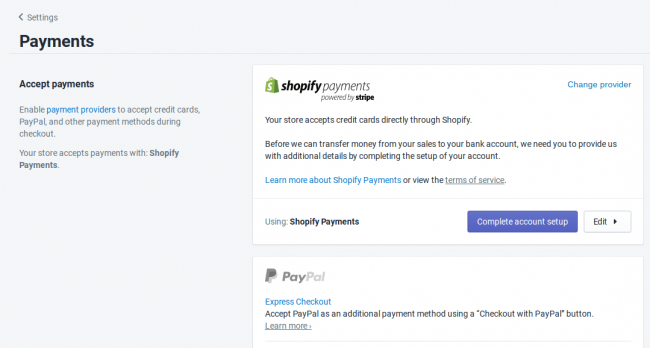 With Shopify Payments, you can fully integrate your checkout within your store, without needing to redirect customers to a different platform such as PayPal, to complete a purchase.
If you plan to accept offline payments with a point-of-sale (POS) system, you can use Shopify's POS with Shopify Payments to consolidate online and in-store sales.
What we like about Shopify Payments is that it doesn't restrict you from accepting other payment types. You can still choose to activate PayPal, Amazon Pay, and more for your checkout options.
Another advantage of using Shopify Payments is having the Shop Pay feature and the ability to set up a local currency on your checkout page.
Shop Pay allows your customers to save their payment details between Shopify stores for faster checkout. It's similar to Apple Pay and Google Pay in that shoppers can complete orders in one click.
Unfortunately, Shop Pay is not available in all countries at the moment. It is currently in Australia, Austria, Canada, Denmark, Germany, Hong Kong SAR, Ireland, Italy, Japan, The Netherlands, New Zealand, Singapore, Spain, Sweden, the UK, and the US (excluding the US territories except for Puerto Rico).
How to Choose the Right Shopify Plan for You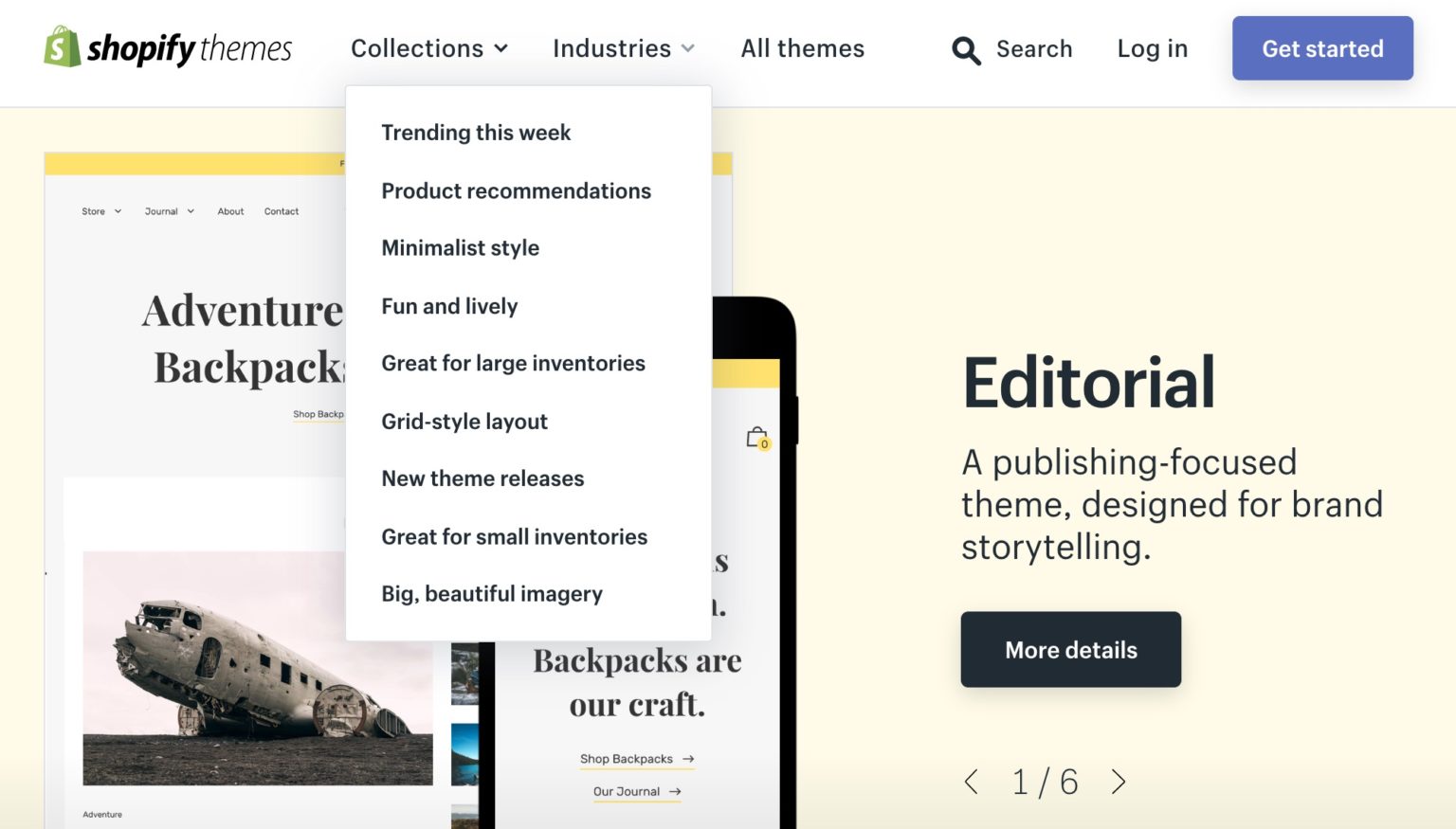 Shopify pricing plans meet the needs of all types of sellers and a wide range of budgets. Sellers that don't need a Shopify website can sell securely on blogs and Facebook for just $9 per month, while businesses needing a website can launch one on any budget.
For example, the Basic Shopify pricing plan delivers what most small online sellers need to get started for just $29 per month. Meanwhile, Shopify and Advanced Shopify support growing and volume sellers by adding a range of advanced reporting, marketing, and shipping functionality for $79 or $299 per month.
Additional Costs to Launch a Shopify StoreAfter considering the cost of Shopify's monthly plans, you also need to take into account extra costs that you will incur when launching your store. We have listed additional options you might need and their corresponding fees.
*Shopify POS Pro is free with a Shopify Plus plan (for enterprise users).
Here's a full breakdown of the additional Shopify fees listed above.
Shopify POS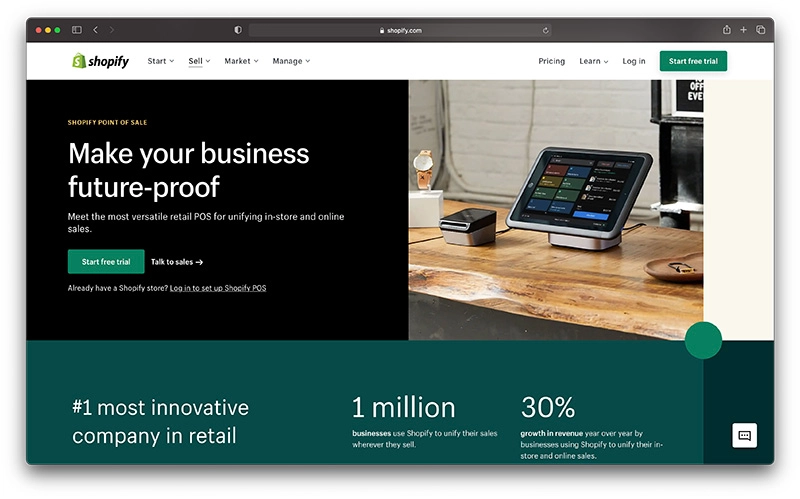 Shopify POS Lite is free with your Shopify ecommerce plan, and it works great for running temporary stores such as pop-up shops and farmers market locations.
However, those who want to use the app for their brick-and-mortar operations will likely want to upgrade to Shopify POS Pro for $89 per location. The main difference between the two is access to advanced features such as smart inventory management and in-store analytics.
Shopify POS Hardware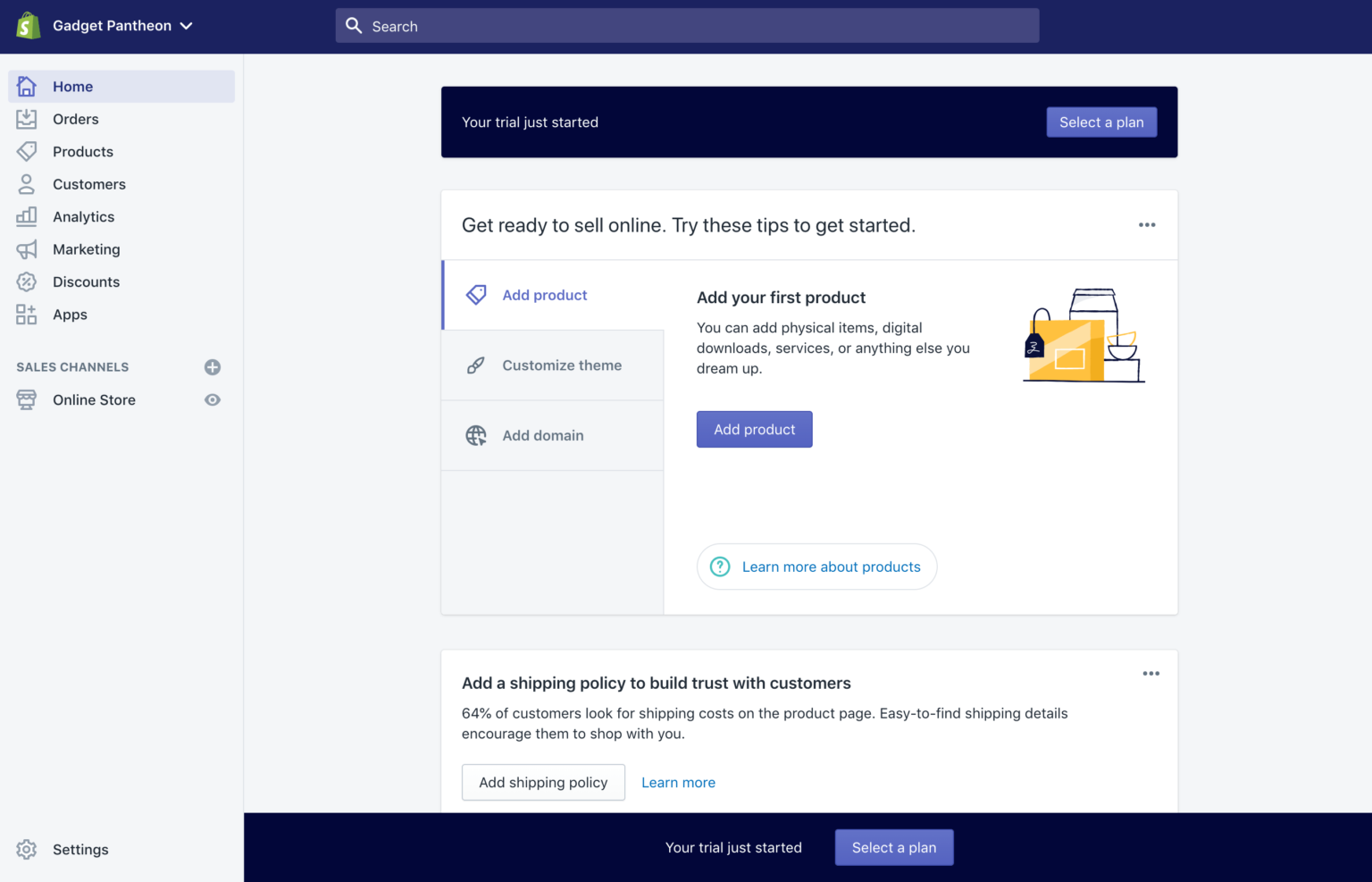 If you sign up for the Shopify POS, then you will also need Shopify's hardware options (such as a card reader) to support mobile and in-store sales. Each hardware solution includes free shipping, 30-day returns, 24/7 customer support, and a one-year warranty. One-time fees range from $29
Shopify POS is a consistent top pick for retail POS systems, multichannel POS systems, and POS inventory systems. Interested in finding out more about Shopify POS? Read our Shopify POS review.
Domain Name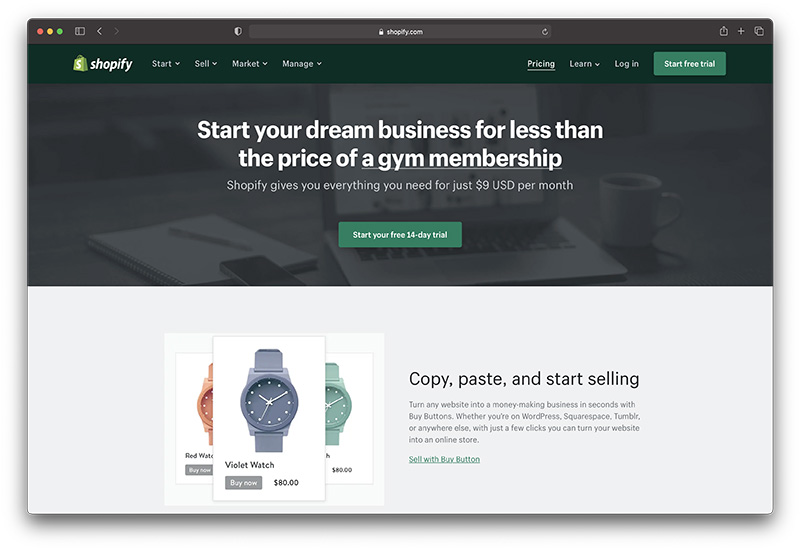 When you create a Shopify site, you automatically get a free "www.storename.myshopify.com" domain. However, you'll probably want to upgrade to a custom domain name.
You can use your own domain if you already have one or purchase a new one through Shopify. Domains purchased through Shopify start at $11 per year. The exact pricing depends on which top-level domain (TLD) extension you choose (such as .com, .net, .store, etc.).
Note that Shopify's domain name registration doesn't include any email hosting. We recommend that you compare these prices with other domain name registrars. If you go that route, then you can transfer it to Shopify. Learn how to choose a domain name.
Shopify Website Themes
Shopify offers about 10 free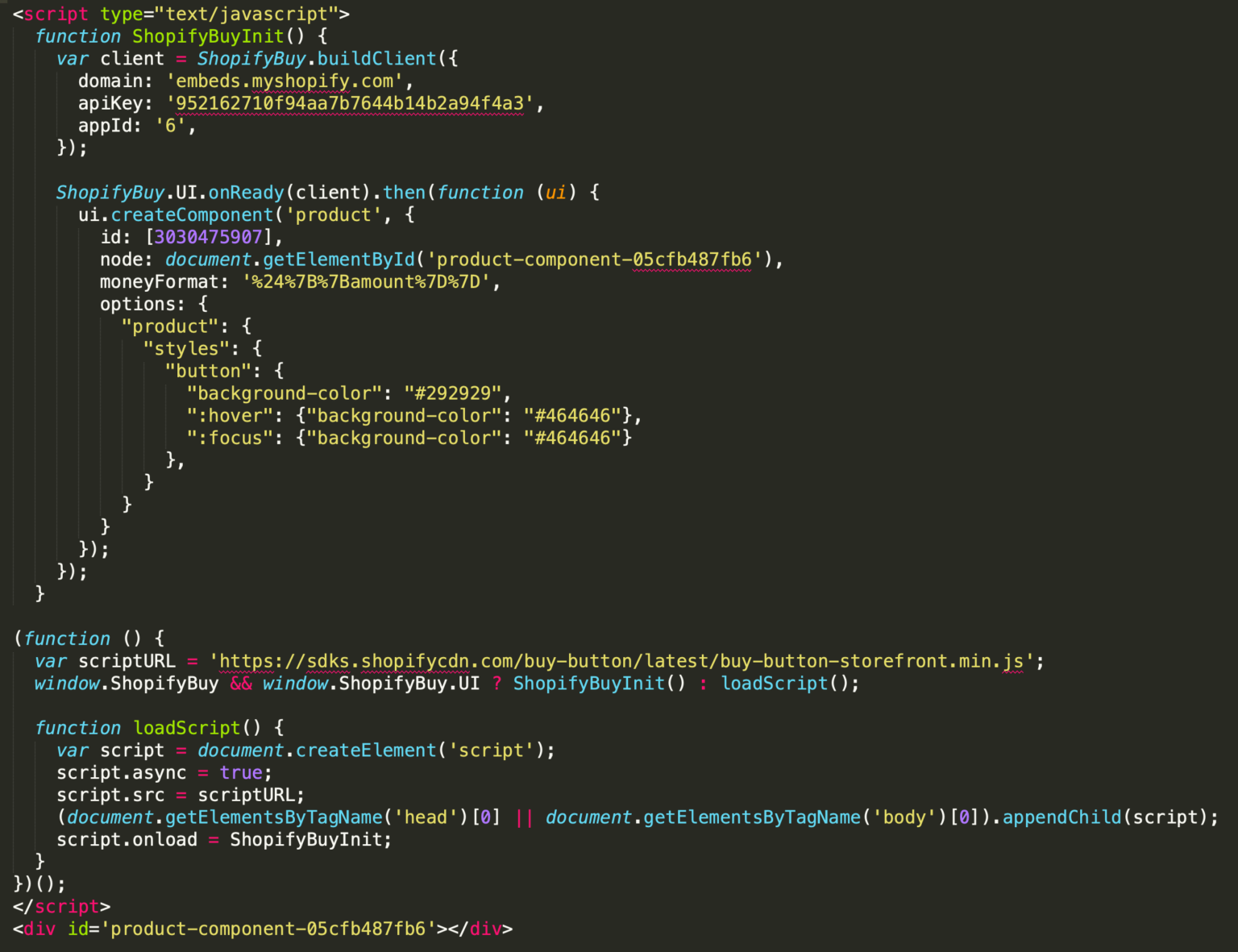 and more than 70 premium website themes. If you choose to go with a premium theme's latest version (OS 2.0), prices range from $150 to $350. If you need help customizing a paid theme, then you can hire a Shopify expert.
In July 2021, Shopify launched Online Store 2.0 (OS 2.0), along with new themes, which offer more customization options than the previous version of the website builder. OS 2.0 introduces sections and blocks which offer modularity, flexibility, and, to some extent, drag-and-drop capabilities.
The new free theme for OS 2.0, Dawn, is mobile-first and 35% faster than Shopify's themes for the previous version of the store builder (now referred to as "Vintage").
Add-ons & Integrations
One of the reasons Shopify is a popular and highly rated ecommerce platform is its fantastic app store. If you want to have extra functionalities such as dropshipping or membership programs, you might benefit from signing up for add-ons available in the Shopify App Store.
There are free and paid integrations, which usually charge a monthly fee. There are thousands of integrations available, so it is best that you know the most popular add-ons used by Shopify owners to get an idea of which features you can add to your store. These plug-ins and add-ons can greatly improve your online store's usefulness, as well as your business' performanc
Shopify Email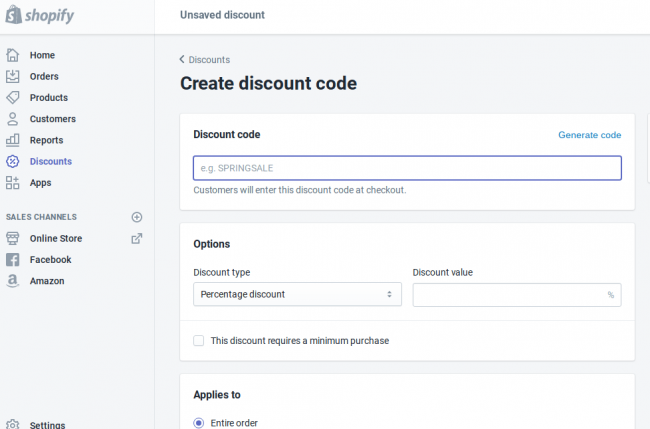 Email marketing is an essential aspect of boosting your online store's conversions. Shopify has its own feature called Shopify Email where you can send 2,500 free emails per month for free and then pay $1 for every 1,000 additional emails.
Shopify Pricing Compared to Other Popular Ecommerce Platforms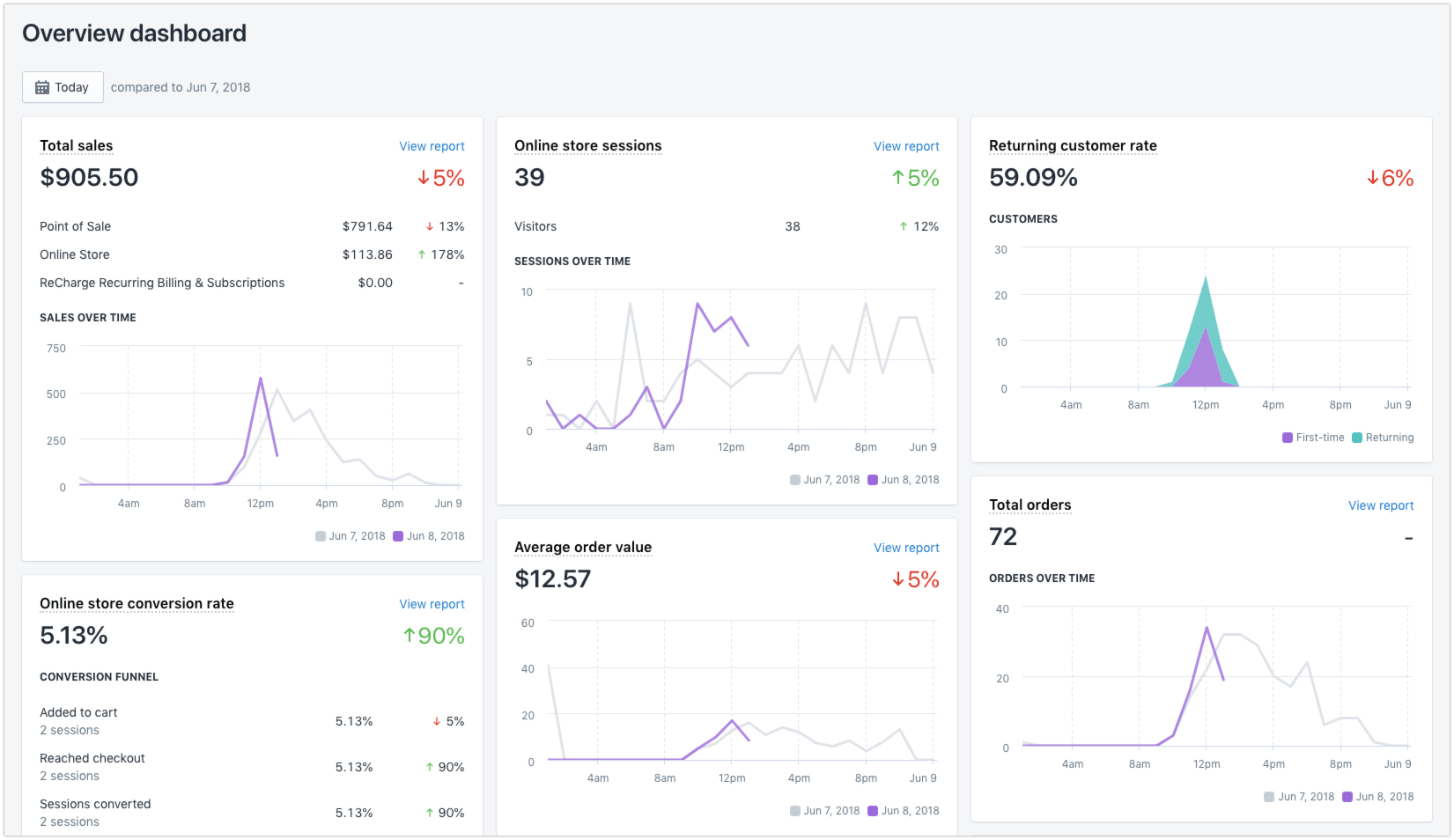 Considering all the add-on costs, expect to initially shell out around $250 to $500 to launch a Shopify store. We compared our cost estimate to other ecommerce platforms' startup costs and found that creating a Shopify store is the more economical option.
For example, WooCommerce is a free WordPress plugin; however, it requires you to invest in hosting plans and other add-ons, so expect to pay around $500 to $1,000 as a startup (roughly includes shared hosting, a paid website theme, and a few paid plug-ins).
Meanwhile, with BigCommerce, startup costs are at around $800 or more, depending on your online store's expected sales volume. This estimate comes with no website developer. If you prefer to work with a developer, then expect to pay a few thousand dollars more.
What you can save on startup fees with Shopify might go to its monthly transaction fees on your online sales. BigCommerce does not have transaction fees, making it an ideal solution if you are a high-volume seller.
If Shopify's startup budget is still too much for you, then you can explore our top picks for free ecommerce platforms. While they can be limited in features, you might find one that is enough for you to start your online store and then upgrade when business is more profitable.
Bottom Line
Shopify prices its ecommerce plans to meet virtually any small business's budget and selling needs. At $9 per month, Shopify's entry-level plan enables bloggers to add Buy Buttons to their blog pages and even push products onto a Facebook Shop. Full-featured plans starting at $29 per month allow beginner sellers to start their online store and give them room to scale.
Here are a few tips on deciding which Shopify plan is the best for your business: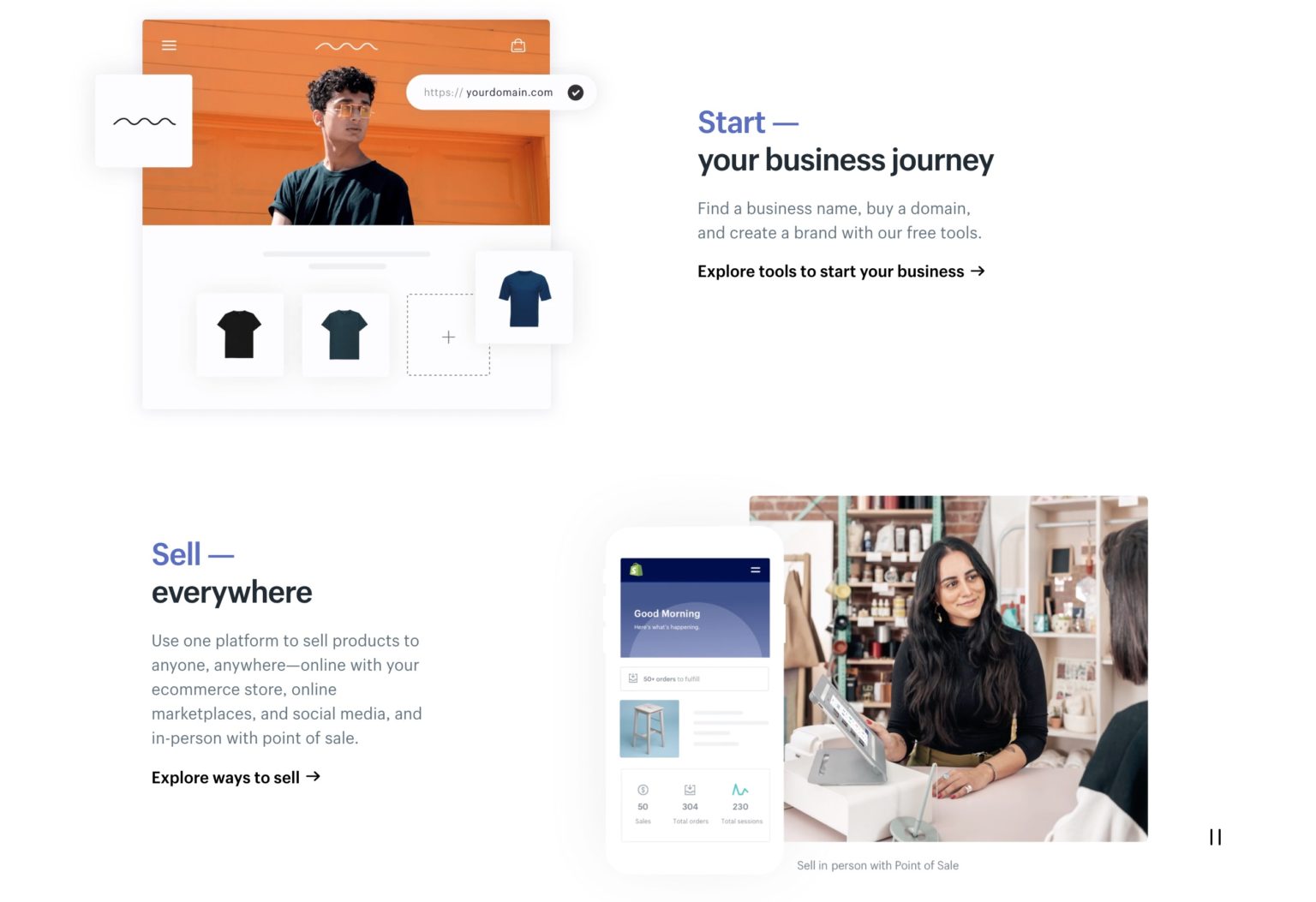 Evaluate the features of each Shopify plan. The best plan for your business should be based on the features you need.
Consider Shopify's transaction fees. Note that it might be worth getting a higher-tiered plan to save on transaction fees. For example, if you sell more than $25,000 per month, the Shopify plan is worth the higher monthly fee because of its lower fees.
Think about the savings you can take advantage of. For example, you can avoid additional transaction fees by using Shopify Payments. Additionally, you can have additional discounts on prepayments for one- and two-year subscriptions to Shopify.
Consider additional Shopify costs. POS hardware costs, domain fees, and additional app subscriptions can add up.
Those additional costs must be considered when setting up your Shopify store, but what's great about these investments is that they deliver more profit in the long run.
We suggest you launch your store first and add more features (integrations) as the need arises.
Start your 14-day free trial before choosing a plan—no credit card required.