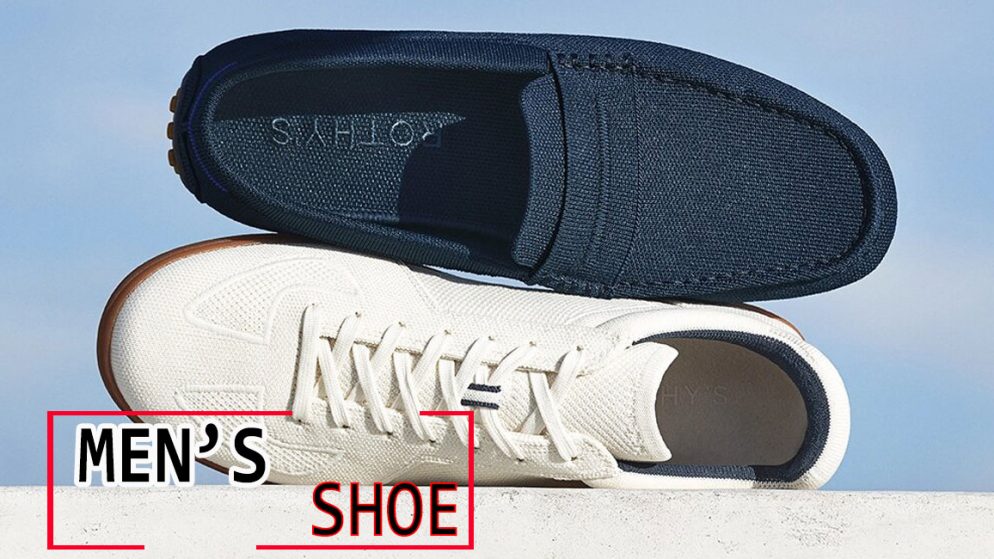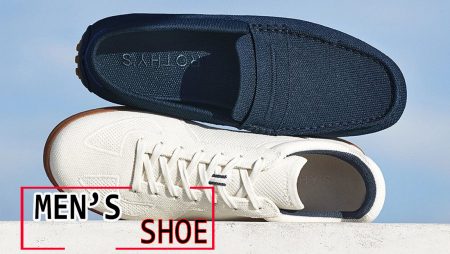 Heads up: Our content is reader-supported. This page includes affiliate links. If you click and purchase, I may receive a small commission at no extra cost to you.
**This post contains affiliate links. If you use these links to buy something we may earn a commission.** Thanks 
I would classify myself as a "sustainability skeptic." It seems that quite literally every new brand launching has some component that claims to be better for the planet. Can a new shampoo really be that much different than the $5 bottle from the store? I have my doubts.
But, I can get behind anything that cuts back on unnecessary waste or recycles old material. Nalgene water bottles and reusable bags for the grocery seem to be accessible and convenient options. And now plenty of brands like Goodfair (an online thrift store), Package Free Shop (zero-waste store), and Girlfriend Collective (activewear made from water bottles) are contributing to what I'd call the Marginal Movement: creating everyday necessities made with the materials that are already in circulation.
I've been keeping up with Rothy's, whose shoes are made from plastic bottles, for a few years now, so when I read that they were releasing men's shoes I was stoked to try them.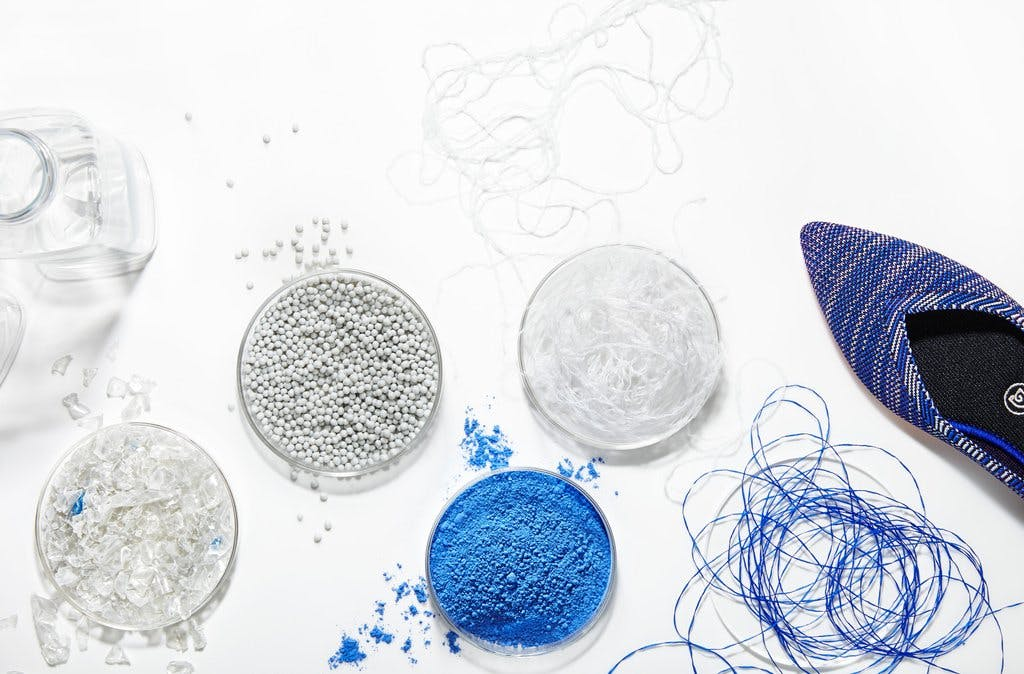 Shop Now At Rothy's
Shoes Made From… Our Old Dasani Bottles?
Rothy's launched in San Francisco in 2016 with its signature 3D-knit flats—and Rothy's flats immediately rose to prominence among young professionals in Silicon Valley. Behind the scenes, the business was started in 2012 and took four years to create its never-done-before process of manufacturing shoes not from whole sheets of cloth, but from fibers merged together creating virtually no waste.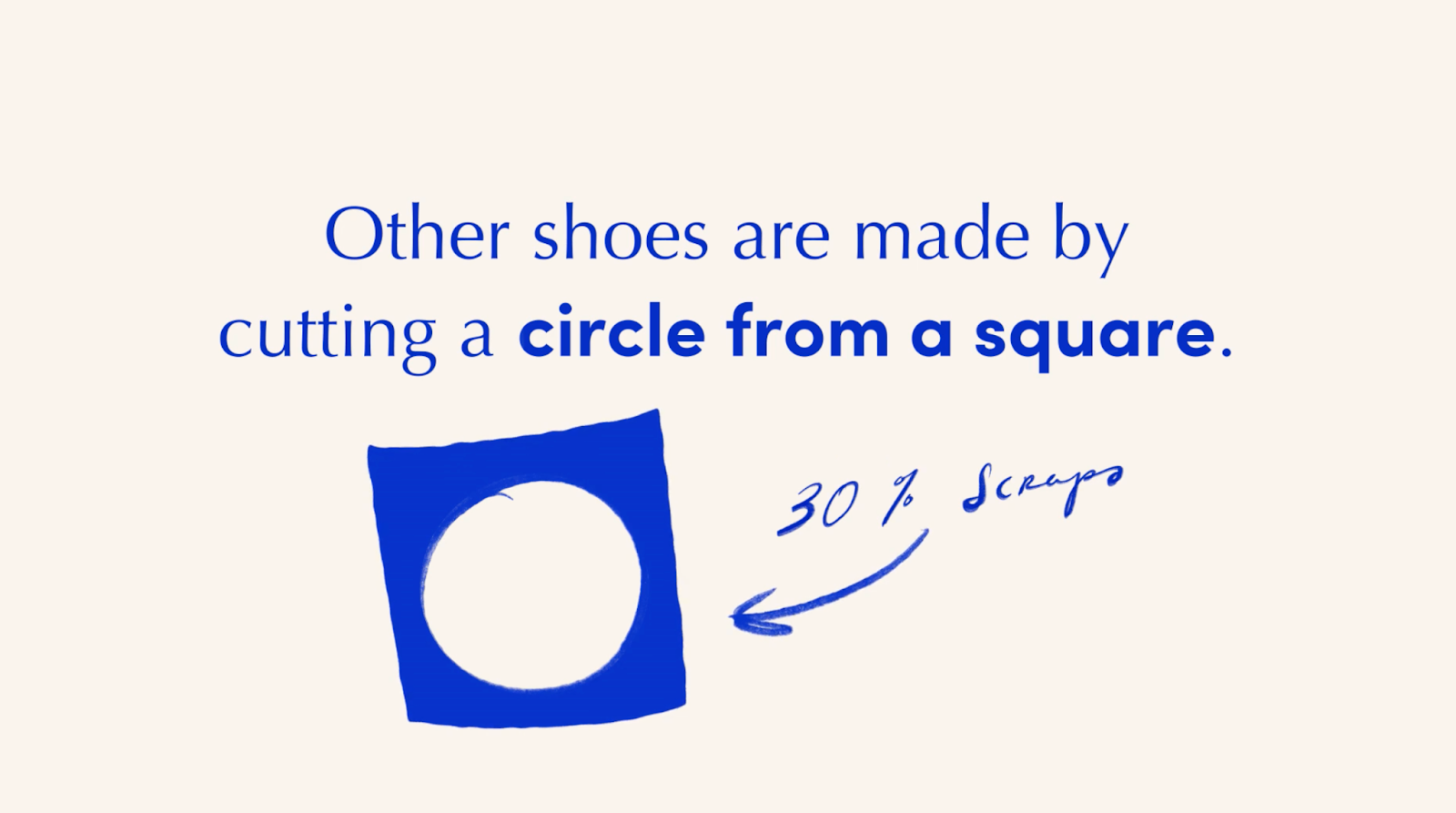 It's pretty incredible that the brand is able to make shoes from plastic; first, Rothy's cuts plastic water bottles into small flakes and then melts them into tiny pellets. The pellets are then turned into dyed yarn and woven together to make the upper. The outsole is made from non-toxic rubber and contains zero carbon, and the insole is made from recycled materials, including scraps from the outsole process. Rothy's owns every part of the manufacturing process (yes, even the factory in China)!
This process results in a sock-like, fashionable shoe that can be worn in the office and at home. Maybe the best part about Rothy's shoes is that they can be thrown in the washing machine just like your apparel.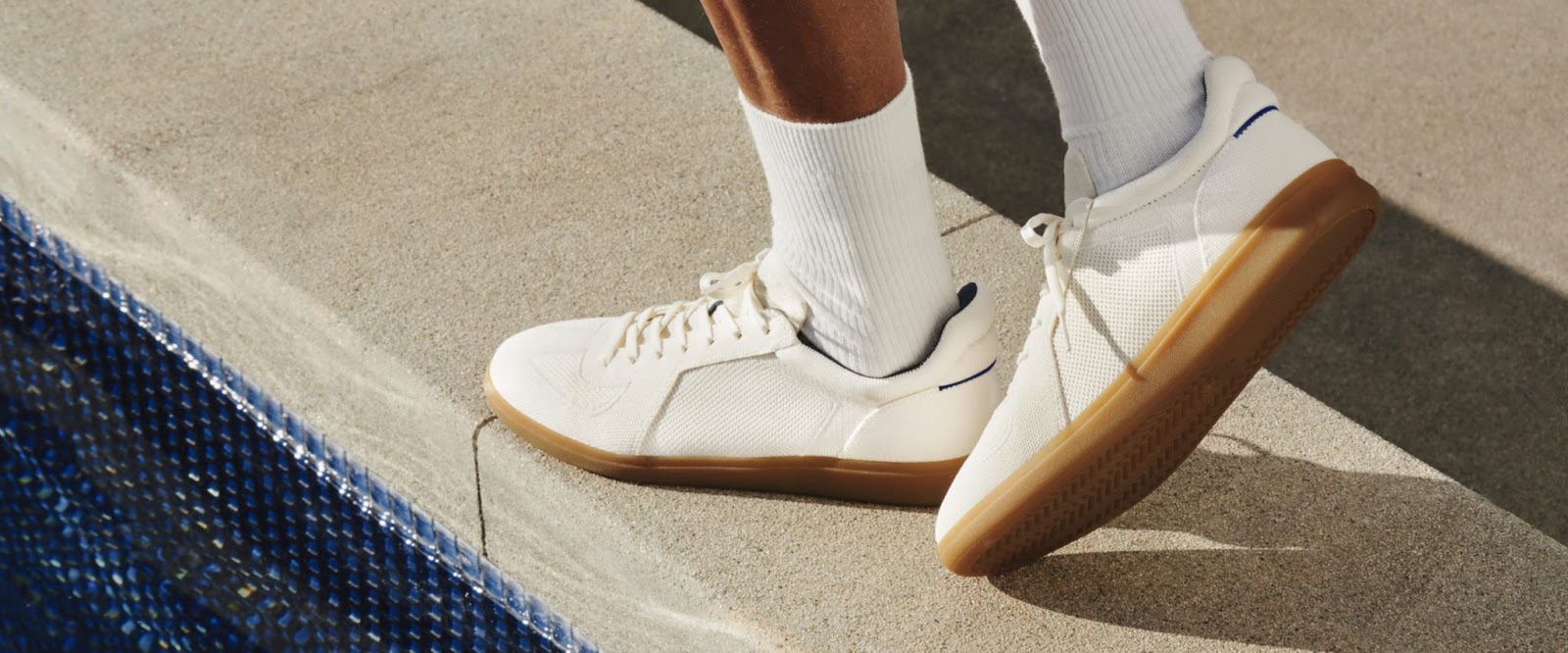 A New Take On A Classic
The RS01 Sneaker has a timeless, classic silhouette backed by the technology that Rothy's has developed over the past decade. Right when I took my pair out of the box, I felt that just-right feeling. Unlike traditional leather sneakers, my RS01s  didn't take months to break in—they fit like a sock the first time I wore them and haven't left a single blister since.
Shoe nerds rejoice: thanks to Rothy's signature thread knitting technology, the RS01s don't acquire the same creases that other shoes annoyingly do. Rothy's really got it right with these puppies — they look good both for a night out and a light workout at the gym. Mine have a few scuffs on them (because I've been wearing them non-stop the last few days) but I'm not worried—unlike most shoes, as I've mentioned, they're machine washable.

The Sneaker comes in Black, Olive, Bone (pictured above), and White and retail for $175. Note: they only comes in whole sizes, so Rothy's recommends getting a size up if you wear a half size. I wear a 10.5 so went with size 11 and they were perfect.
For A Night Out In The City
I have a pair of leather drivers in my closet already, but I rarely wear them because when I do,  they tear apart my feet. My ankles are left with bloody scrapes that require me to wear a band-aid—and of course you can't wear socks with them.
Like the RS01 Sneaker, Rothy's Driving Loafer is more like a sock than a shoe—it fits perfectly and looks just as good as any other loafer. Although fairly lightweight, Rothy's Loafers don't budge on quality. The bottoms have a durable design that also provides good traction. Additionally, the upper part of the shoe has an elastic-type band to give support when you're on the go.
I think these would look great with jeans or a nicer pair of pants; they have traditional Black and Navy colorways, but also more unique options like Desert Camo and Forest Camo. Unlike the RS01, the Driving Loafer does come in half sizes, so you can find your exact match. They retail for $185 on Rothy's website.
Like the many raving female customers who have loved Rothy's for years, I'm a huge fan of the 3D-knit technology that Rothy's is known for. At $175 for the Sneaker and $185 for the Driving Loafer, you're paying for advanced practices, a comfy fit, and exceptional quality and durability with Rothy's.
Weaving It Up
As I mentioned earlier, I've been wearing the sneaker around everywhere I go and I especially love the fact that when they're dirty I can easily make them look new again. If I ever buy loafers again, I can't imagine going with any other brand; these are by far the most comfortable I've ever tried, and they certainly don't compromise on style.
I now count myself a member of the Rothy's cult. I'm thrilled the brand has added styles for men and am eager to watch the Rothy's male fandom grow. I can't recommend these new styles enough, and I'm excitedly anticipating the next drop already. If you're looking for something to freshen up your shoe collection, check out Rothy's and thank me later.
5 More Reasons To Love Rothy's
Great summer shoe: Whether you're shopping for men or women, Rothy's are the perfect option for hot weather. They're breathable and supportive, and if they get sweaty you have the assurance of knowing you can always wash them easily.
Don't take my word for it: Meghan Markle has been known to love Rothy's, and so do other actresses Emma Roberts and Olivia Wilde, among others.
Join the club: There's even a Facebook group called Rothy's Addicts with over 20,000 members—talk about a cult, sheesh.
Refer-a-friend: Rothy's offers a nice $20 off program for both you and a friend. Plus, If you're a teacher, first responder, or healthcare worker you could be eligible for discounted gear.
Materials: In my opinion, Rothy's are by far the coolest shoes simply because of how they're made. Not many people can say that they're shoes are made from plastic bottles.