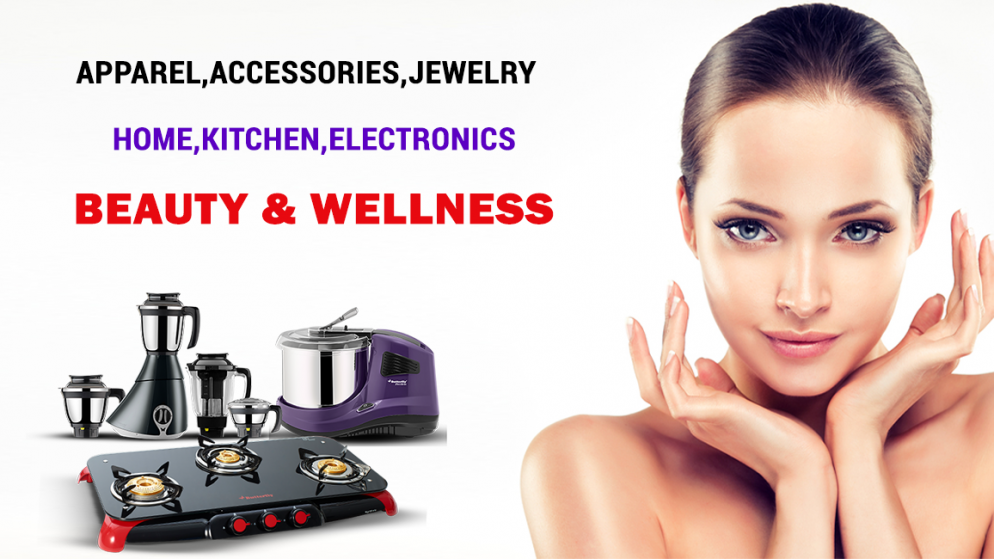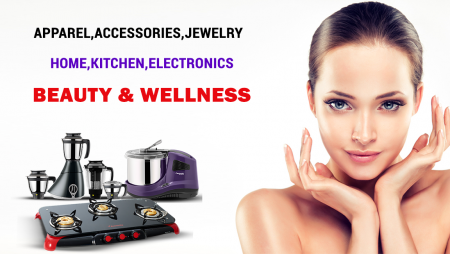 Heads up: Our content is reader-supported. This page includes affiliate links. If you click and purchase, I may receive a small commission at no extra cost to you.
When it comes to online shopping, hunting the best bargain sites has become a favorite pastime of many consumers. While there are plenty of options for branded "big name" sites to shop from, it's the incredible deals that draw people to lesser-known websites.
One of those online marketplaces that offers both a wide selection and promises of "up to 80% off" is OpenSky.com.
OpenSky is an online retail marketplace that connects shoppers and merchants through a social commerce platform. The site boasts more than 70,000 independent merchants on the e-commerce site.
One of the benefits of shopping the OpenSky store online or through the OpenSky app is the vast selection of products.


Shop Now At OpenSky
OpenSky shopping goes well beyond just clothing and accessories (very popular items for budget e-commerce sites). In reviews of OpenSky's website, we found multiple product categories, here are a few of them:
Accessories
Jewelry
Furniture
Home
Electronics
Wellness
Luggage
And much more
The OpenSky online e-commerce site is a place where retailers and shoppers can connect. Consumers can socially shop online by engaging each other via social media, discussing flash sales, or just browsing the website's plethora of clothing, accessories, bags, furniture, and other everyday items for the home and office.
While it sounds great, many consumers wonder, "Is OpenSky legit?" Or is it another of those websites from Asia that tend to take forever to ship and have questionable quality?
This article will help you discover what it's like to shop on OpenSky. We'll go through details of the OpenSky mobile app, their customer service, and what shoppers are saying in Opensky reviews.
Our goal is to arm you with the knowledge you need to make an informed decision about shopping at the OpenSky store before you spend your hard-earned money.
What is OpenSky? | Overview
If you've run across the OpenSky site, you may have some of the same questions that other consumers have. The following list highlights some of the areas of concern that shoppers on OpenSky have when trying to do their own OpenSky review:
Is OpenSky Legit?
What discounts can you get with an OpenSky coupon?
Is OpenSky free shipping available?
How does the OpenSky credit work?
What are OpenSky reviews saying about shopping on OpenSky.com?
How convenient is the OpenSky App?
Where is OpenSky located?
Throughout this OpenSky review, we'll answer all of those questions, plus others. In this section, we'll tell you exactly what OpenSky is and give a brief overview of the company.
What is OpenSky? | Company Location
You'll notice that at the bottom of the website, the address for the company is listed as Chico, California. Does this mean all your items are shipping from the U.S.? Not quite.
Because the OpenSky store is a marketplace that connects merchants with sellers like a "matchmaker," goods can be shipped from merchants anywhere in the world.
In our attempt to answer the question, "Is OpenSky legit?" we looked over the company's ownership.
The company was founded by John Caplan and Kevin Ambrosini in 2009 with a mission to power the world's entrepreneurs. Through a series of acquisitions since that time, OpenSky, Inc. is now owned by Alibaba, which is like an international version of Amazon and is based in China.
OpenSky and sister companies, Dot & Bo, StoreNVY, and 11 Main are now all under the umbrella of brand MoreCommerce, formed in 2018.
What Is Open Sky? | Why Do I See a Different OpenSky Reference?
One thing that can definitely cause some confusion when you're trying to search OpenSky reviews is that you'll see another reference to OpenSky, specifically an OpenSky credit card.
Capital Bank offers a secured credit card, also named OpenSky, which has nothing to do with the OpenSky store. That firm also has an OpenSky app for their card, which is not affiliated in any way with the OpenSky mobile app designed for shopping.
On the Better Business Bureau (BBB), you'll find that the OpenSky online marketplace is referred to as the "OpenSky Project."
Is Open Sky Legit?
If you're still wondering, is OpenSky legit? As far as it being a real company, yes. It's a legitimate business, despite the name confusion.
As far as your shopping experience, read on as we check out some OpeSky.com reviews.
OpenSky Reviews | What Do Shoppers Say About the OpenSky Store?
We found a mix of both positive and negative reviews of OpenSky when we researched current customer experiences.
Some reviews were squarely aimed at OpenSky customer service. In contrast, others discussed how products, like OpenSky furniture, OpenSky jewelry, clothing, shoes, and more, matched up to the photo on the company's website.
Below we'll go over both the praise and complaints of the OpenSky store and OpenSky mobile app.
OpenSky Reviews | Pros
After browsing OpenSky reviews on review sites like SiteJabber.com, Trustpilot, and the Better Business Bureau, those who left glowing reviews had a common consensus: price satisfaction. Several positive OpenSky reviews demonstrate how customers were pleased with the prices for the products listed on OpenSky's marketplace.
Many customers also mentioned being pleased with the item they received in their OpenSky reviews. They said it matched the website photo and was exactly what they were expecting.
In one recent OpenSky review, a customer said the quality of the bedding they purchased was "amazing" and that it was definitely worth the money.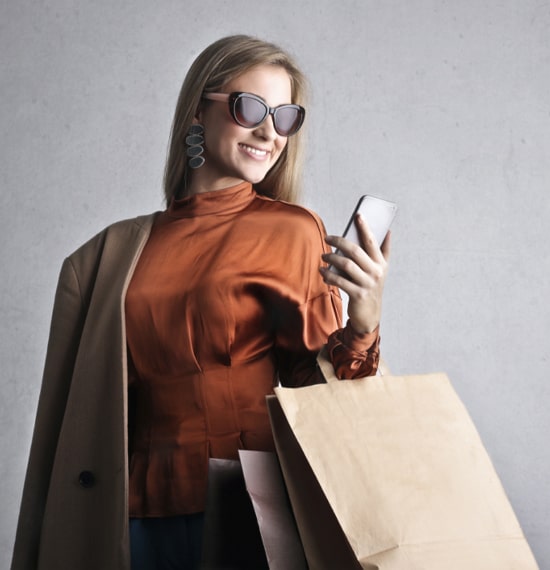 Another reviewer that was purchasing for the first time praised the fast delivery and wide range of products. They stated that after their experience at the OpenSky store, they would purchase again.
The few OpenSky reviews that gave the company a 5-star rating seem to love the fact that they were able to purchase items that are hard to find. They also stated the prices for these unique items were lower than what they have seen on other websites.
OpenSky customer service also received praise in a few of the reviews of OpenSky for their fast response and great support.
Another primary advantage OpenSky reviews reveal is that the site has a massive selection of unique items, readily available in large quantities. These marketplace items can include anything from discounted clothing products to new unique accessories.
The company's pricing reflects discounts that often add up to 20 to 80 percent off the retail price. The pricing discount depends on the shop, the length of time the product has been on the shelf, and other factors.
Prices for OpenSky furniture, OpenSky jewelry, and all the other items can vary widely. This is because of the many different merchants that sell through the platform.
OpenSky Reviews | Cons
Several of the OpenSky reviews highlight an overall negative experience. For example, more than 2,100 OpenSky reviews on Sitejabber led to an overall rating of 2.5 stars.
Additionally, the listing for OpenSky Project at the Better Business Bureau, reveals 116 total OpenSky complaints, and the BBB has a "Pattern of Complaint" alert about the store. The alert notes a pattern of complaints about OpenSky customer service, delivery, and merchandise quality.
The OpenSky reviews we found at the BBB, Trustpilot, and Sitejabber highlighted the lack of OpenSky customer service and horrible experiences.
For example, one OpenSky review complained about low-quality merchandise and a difficult return policy. They felt the lack of help from OpenSky customer service stalled them purposely past the 14-day return policy window.
Another OpenSky reviewer noted poor quality with a handbag they ordered that was promoted as leather but was actually made of plastic.
A common thread in OpenSky reviews was that the quality of the product they thought they were buying was nothing like the photo or description. These OpenSky reviews also expressed that they felt cheated out of their money. Additionally, these complaints highlighted that the seller did not give full details of the quality of the product.
Furthermore, many OpenSky reviews stated that its shipping took significantly longer than the agreed-upon delivery timeframes. A few OpenSky reviews stated that, in fact no product was delivered to them. The company was also making it difficult to get a refund or even an OpenSky credit.
Moreover, a high percentage of the OpenSky reviews blamed nearly non-existent OpenSky customer service. One OpenSky review found on Sitejabber noted that it took over one month of constant calling and sending emails to obtain a refund for a product.
In an OpenSky review at the BBB, the reviewer would answer, "no" to the question, "Is OpenSky Legit?" They felt they were the victim of a bait and switch, weren't able to get a refund, and instead were offered a shipment of a replacement product they didn't want.
Is OpenSky Legit? | Reviews Recap
The wide variety of differing reviews is most likely the result of this being a marketplace of over 70,000 vendors. OpenSky themselves is not selling the items, but rather acting as a facilitator.
Some merchants seem to sell exactly the product pictured and ship promptly, while others do not. So, the legitimacy of the merchandise, like OpenSky furniture, apparel, or OpenSky furniture or electronics, varies according to which vendor you buy from.
OpenSky Reviews | OpenSky Coupon Code
If you are looking for additional savings on this discount site, you can use an OpenSky coupon code. Currently, the company does not indicate on its website how to obtain an OpenSky coupon when shopping. Clicking the menu link to "OpenSky Coupons" just takes you to an empty page.
However, shoppers have found discount codes for OpenSky offers via third-party websites. Also, an OpenSky coupon can be used on the OpenSky app.
The best place to currently obtain new OpenSky coupon codes are the popular coupon sites like RetailMeNot.com, DealCatcher.com, or Savings.com. At the writing of this article, there are several OpenSky coupon codes, including 20% off your order and 15% off select items.
Another site to search to obtain an OpenSky coupon is CouponCabin. The site is currently advertising OpenSky coupon codes for you to use to get 50% off.
Before placing your order on OpenSky.com, it can't hurt to see if there is a legitimate OpenSky coupon out there to use. Just be aware that these codes could expire at any given time. While the sites generally do a good job of keeping the most current working OpenSky coupon code available, it's best to double-check.
Additionally, some OpenSky coupon codes are simply replications of sitewide discounts and sales that shoppers receive automatically through the website.
Other sites might offer OpenSky coupon codes as well; a quick Google search should bring up those currently available.
At the time of purchase, you will be given the option to enter your OpenSky coupon code. If it doesn't work, more than likely, you're using an outdated code. Please note you cannot use the same code repeatedly after each purchase as they are limited to a one-time use per user.
Another way you can get a discount without having an OpenSky coupon code is through the site's 15% student discount offer. Just register with Student Beans to verify your student status to get the savings.
OpenSky Reviews | What is OpenSky Credit?
OpenSky credit is an option for getting a discount on participating merchant products. However, there are limitations to this credit.
First, the credit is only usable on the lesser of two items in your online shopping cart. Second, the OpenSky credit cannot be used toward taxes or shipping fees. Third, merchants are not required to participate in the OpenSky credit program, so your ability to use OpenSky credit works on a store-by-store basis.
To get an OpenSky Credit, you can join as an OpenSky member and sign up for the newsletter. OpenSky Credit can also be attained by getting a refund on a product.
For example, instead of getting a refund on your payment card, you choose store credit and use the OpenSky Credit toward another purchase.
OpenSky Credit is heavily advertised on its website. These ads normally come up during your shopping experience and are subject to change.
These ads are typically found in the top center area of the menu after you click on the category you want to explore. In the (*Rules Apply*) section, it will typically tell you which products you will have to purchase in order to obtain this credit for future use, as it is not available on all products.
OpenSky Free Shipping Options
If you are looking for free shipping options from OpenSky, then you may be disappointed. This online marketplace doesn't seem to offer any OpenSky free shipping offers. Although OpenSky free shipping is not currently available, it may be in the future.
It is best to check the website's current ads prior to placing your order. The OpenSky ads primarily focus on giving OpenSky credit and do not mention OpenSky free shipping offers at the moment, but they are subject to seasonal changes.
During your purchase, the site will give you a variety of shipping options available in your area and show the price difference.
OpenSky Reviews | Is OpenSky Legit? (Company Registration)
We've discussed a few areas in answer to the question, "Is OpenSky legit?" This time, we're discussing the corporate registration for OpenSky (aka OpenSky Project, Inc.).
OpenSky is legally registered with the New York State Department of State's Division of Corporations in the state of New York. The company has been registered in this state since 2009. OpenSky also has an active status in the state's ledger of corporations.
The entity type is listed as a "foreign business corporation."
OpenSky Reviews | What is the OpenSky App?
Shopping via the mobile app is beginning to outpace online shopping from a desktop. And if you want a mobile shopping experience with OpenSky, the company does not disappoint.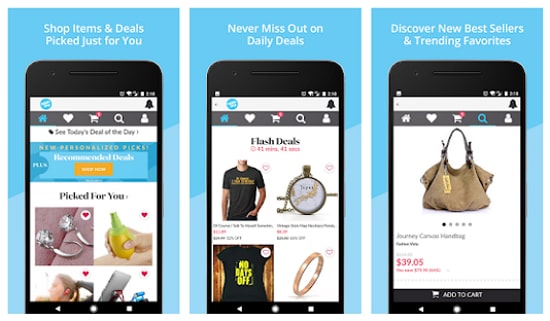 The OpenSky app is available for Android in the Google Play store under OpenSky Shopping. We could not find an OpenSky mobile app at the iTunes store that was in English.
The OpenSky app for Android currently has 1,297 reviews with an overall 4.5 out of 5-star rating.
OpenSky reviews of the shopping app are mainly positive, with reviewers noting that it is fast and easy to use for ordering from the OpenSky store.
Some of the OpenSky reviews on the app mention difficulty logging in and problems getting the promised store credit bonus. However, most OpenSky app reviews have no complaints about how the app works.
Overall, the OpenSky app looks to be stable as there was no mention of the app crashing or pausing during purchase. Other OpenSky reviewers of the app loved that the app did not require much space to install and was fast and enjoyable to use.
OpenSky Review | Conclusion
If you're a bit confused about the reviews of OpenSky, it's not surprising. They tend to be all over the map. We found that on review sites like Sitejabber and Trustpilot, the overall ratings were 2.5 and 3.5 stars.
But when you drill down into the answer for, "What is OpenSky?" it makes a little more sense. The fact that this is a merchant marketplace, not a retailer that is selling items directly, accounts for the wide variety of differing experiences.
Where OpenSky does come in, however, is the support. They are supposed to facilitate the relationship between merchants and customers. According to many OpenSky customer service reviews, they fall short in this area.
If you're still wondering, "Is OpenSky legit?" you can set your worries aside. The company legally operates in the state of New York. However, it can be hard to ignore the overwhelming negative OpenSky reviews that popular review sites offer about the company — they may be legit, but they aren't perfect.
On the other hand, OpenSky reviews consistently praise the low prices found on the website, and many customers do have a good experience. If you're looking for a cheap place to shop online for unique items, then OpenSky might be the place for you.
On the plus side, when evaluating "Is OpenSky legit," is that they are owned by a large and very well-known company, Alibaba. While the acquisition is still fairly new, it could mean that a more consistent experience may be in the future for OpenSky customers.
For now, we are rating the OpenSky store with 3 stars due to the differing level of quality and customer experience. We will keep an eye on the company for improvements and report back in a future OpenSky review.