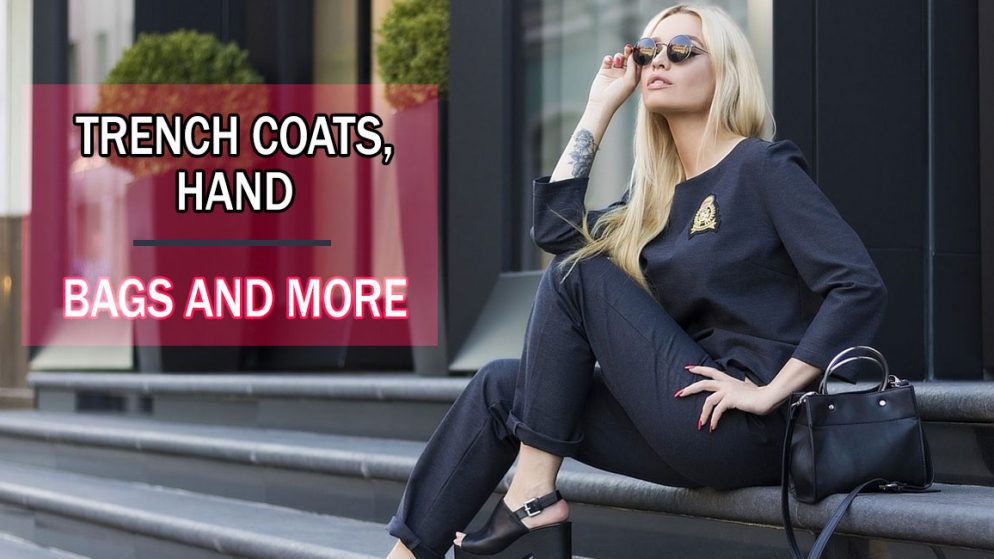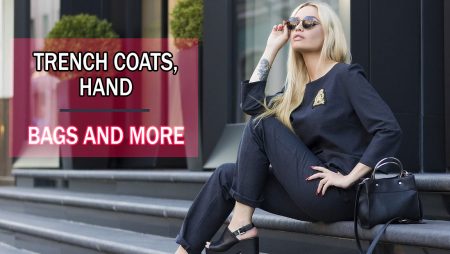 Heads up: Our content is reader-supported. This page includes affiliate links. If you click and purchase, I may receive a small commission at no extra cost to you.
About London Fog
The trench coat has always been a staple in a fashionista's closet, and it's no wonder why. From Humphrey Bogart and Ingrid Bergman in Casablanca to Keanu Reeves and Carrie-Anne Moss in the Matrix, this coat has evolved over time. And at the forefront of coat fashion is London Fog.
If you haven't heard the household name London Fog, it's about time you learned about this UK-based company that's been around for 100 years. This London Fog review is about to blow the top off some fashion fans with the history, mission, and collections that come from this iconic brand.
With designs fit for royalty, it's no wonder this prominent brand has been featured in New York Times Magazine, and picked up by Mad Men's Christina Hendricks as part of her core wardrobe essentials. Did we mention they've got 17.2k Instagram followers? Yep, London Fog is hard to miss, from their classic apparel to their far-reaching looks.
If all these facts interest you, then you're going to want to keep reading because this London Fog review is just getting started. We want to take you on an exciting journey through the brand's assets, starting with their history. By the end of this review, you'll know whether you want to rock this company's core classics or pass on their traditional edge.
Overview of London Fog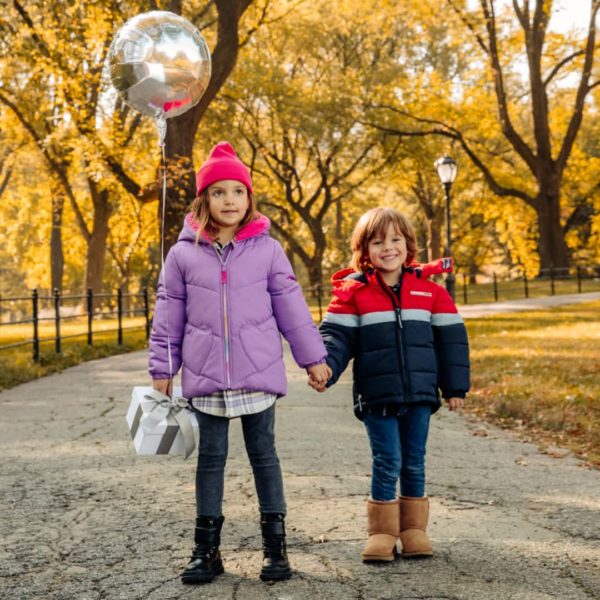 Let's start this London Fog review from the beginning, shall we? That takes us all the way back to 1923, when Israel Myers launched Londontown clothing, the brand's original name. As a pivotal part of World War II, London Fog was an asset in providing waterproof clothing for the United States Navy. Although they began with raincoats, that was just the start of their journey.
By the 80s and 90s, London Fog started manufacturing other clothing articles along with accessories. By the millennium, the company was one of the most popular clothing brands, and had become a household name worldwide.
Impressed yet? Well we've got a long way to go! And since we want to make sure you get the whole story, here's a quick list of highlights to enjoy:
Highlights
Free shipping (US only)
25% off everything sitewide for Valentine's Day
Long-standing heritage
Donates funds to charities
Sells clothing, luggage, and accessories
Available in lots of third-party retailers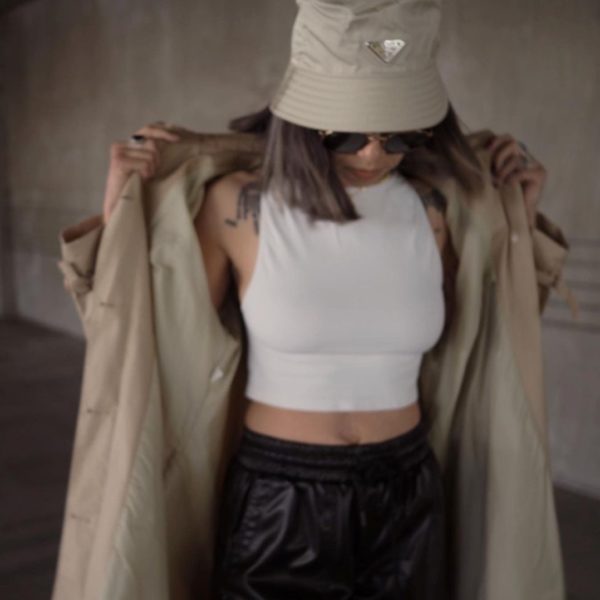 There's still plenty to share, starting with their top favorites from their iconic collection, including men's and women's rain gear. If this London Fog review is going to do this, let's do it right — read on to be impressed and inspired!
London Fog Men's Review
It's safe to say that this London Fog review has plenty of clothing, FAQs, and history to go over, but before we get into all of that, we want to share with you the best-selling items that this brand has to offer.
A good place to start? The men's collection. In this category, we'll take a peek at some favorite London Fog jackets that customers are loving.
London Fog Lightweight Golf Jacket Review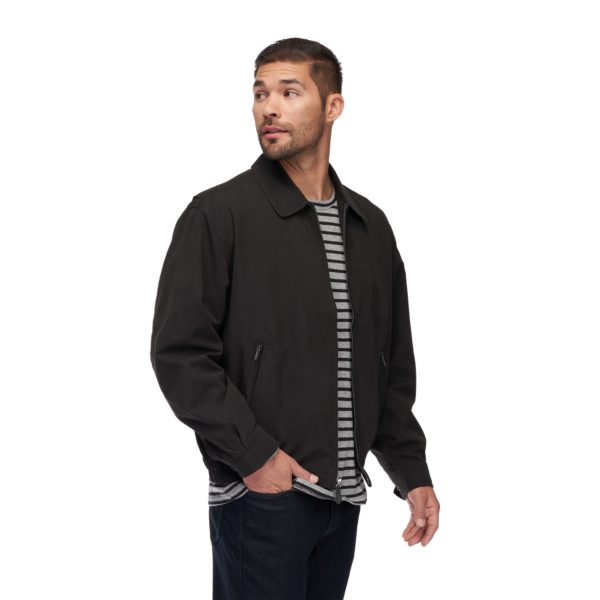 The London Fog Lightweight Golf Jacket is about as versatile and breezy as it sounds. As a packable and water-resistant ally on the course, this jacket features a mesh lining, plaid trim, and pockets both inside and out. Made with a comfortable blend of nylon and polyester, swing away all day with ease and style.
The Lightweight Golf Jacket has a front zipper and long sleeves, and comes in 10 different colors, including olive, black, or pine green. It's available in US sizes S to XXL, and retails for $50.
London Fog Iconic Trench Coat Review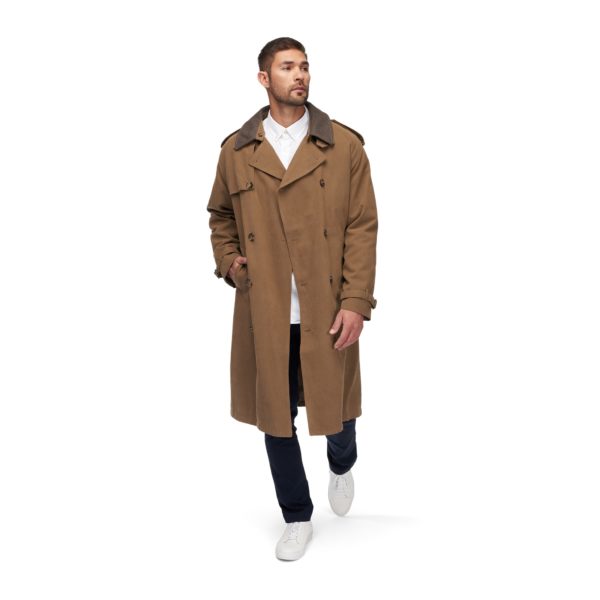 The classic London Fog Iconic Trench Coat — a traditional yet stylish take on the core wardrobe staple. This below-the-knee double-breasted trench features buttons up the front, a waist tie to keep the warmth in, a quilted lining that can be taken out for different weather conditions, and a water-resistant shell.
Made from a polyester blend, this timeless London Fog trench coat is good for any season. It retails for $350, and is available in a range of different color and size options:
Regular, short, or long
Black or khaki
Sizes 36-50
London Fog Snorkel Parka Jacket Review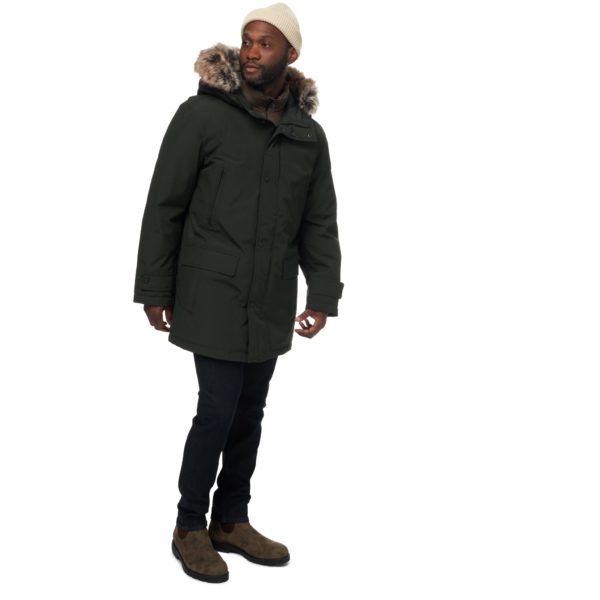 When it's cold outside and you need to run errands, all you want is something to keep your body warm and toasty as you head out and about. Don't worry, London Fog has just the thing for you.
The London Fog Snorkel Parka Jacket is a comfy, cozy, cold weather ally with its fake fur trim on the hood and thick insulation. This men's jacket is built for the elements and durable as they come, stacked full of utility pockets, featuring a water-resistant exterior. There's not a whole lot you can't do in this warm, industrial-feeling parka.
The jacket is a blend of polyester and cotton, coming in 4 colors, including olive, black, midnight blue, and taupe. It is available in US sizes S to XXL, and retails for $140.
London Fog Women's Review
We've made it to the women's category of this London Fog review. We're excited to showcase the best this brand has to offer the ladies, including jackets, boots, and accessories. You won't be disappointed. In fact, we think you'll be inspired by the fantastic selection this brand has to offer.
London Fog Megan Missy Single-Breasted Trench Coat Review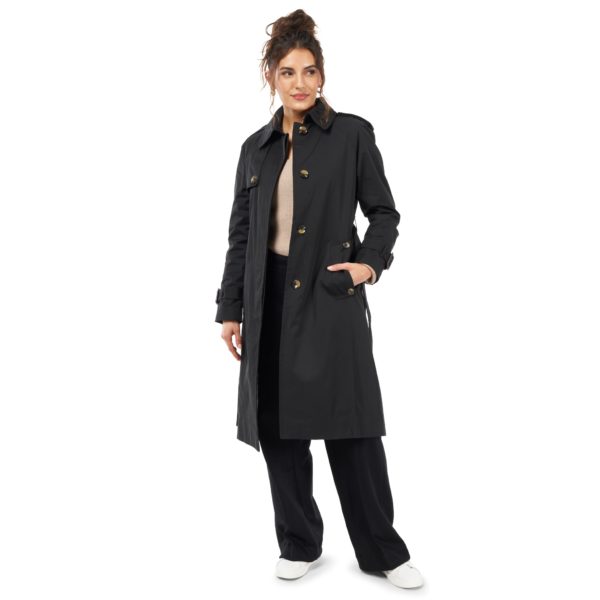 Every woman needs at least one trench coat in her closet. It's a time-honored look that many people have been wearing for years, and there's a good reason why.
The London Fog Mergan Missy Single-Breasted Trench Coat is a core classic of this brand. With a silhouette as iconic as its male counterpart, this women's trench features a lining you can remove, a storm flap to keep the rain off you, a water-resistant outer shell, and buttons and belt that any traditional trench coat should have. Want one? Us too.
Made from a blend of cotton and polyester, this heritage coat comes in two central colors, black or khaki, and re
London Fog Diana Tote Review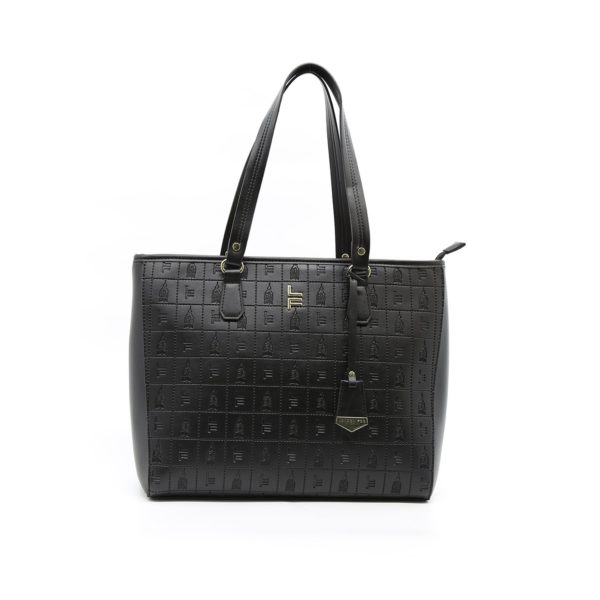 Women may be teased for carrying around big bags but there's a reason for it! We always need to make sure they're ready for anything life throws at them. Which means, we couldn't leave out the London Fog Diana Tote.
It's fantastic and customers love it. This embossed, textured bag is big enough to carry your laptop and essentials, and maintains a practicality that goes beyond style. With gold accents, multi-use pockets, and an easy-to-clean exterior, you can literally take this bag anywhere.
London Fog purses are typically practical and fashionable, and this one is no exception. With a 10" handle and a zip closure, and dimensions of 13.5" x 11" x 5", this cutie is made from polyvinyl and polyester. Available in 4 colors, including salmon, black, navy, or cognac, the Diana regularly retails for $98, but is currently on sale for $78.
London Fog Piccadilly Rain Boots Review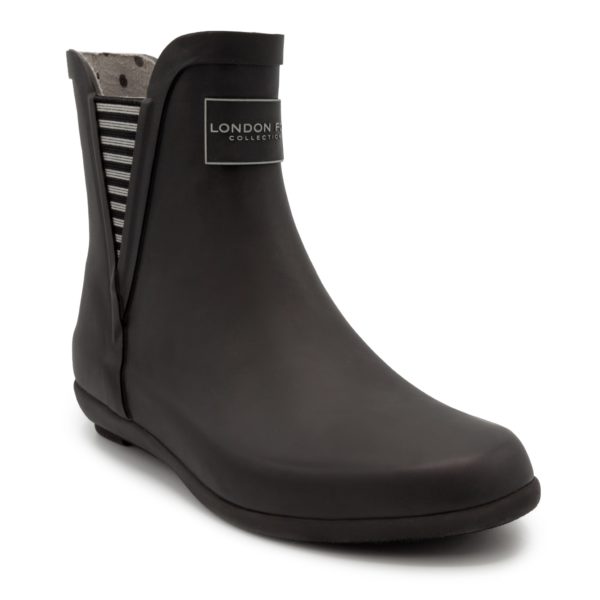 When it rains, it pours. Especially if you live in the UK, that is. That's why the Brits have perfected their rain boots, and why London Fog has brought out these iconic wellies.
These London Fog Piccadilly Rain Boots are rain boots without looking like you're a little kid. Is it possible, you ask? Just take a look. With a practical design that features elastic sides for slip-on ease and a waterproof upper, these boots are everything you need in the rain. They come complete with a proper tread and cushioned lining.
If that's not enough to make you fall in love with these London Fog rain boots, their comfy cotton interior might help. With a 1" heel and 5" rise, they're made from rubber for easy cleaning. They also happen to come in 15 different colors, including houndstooth, navy tie-dye, and black floral. Available in sizes 6-11, these boots regularly retail for $50, but are on sale for $40.
Who Is London Fog For?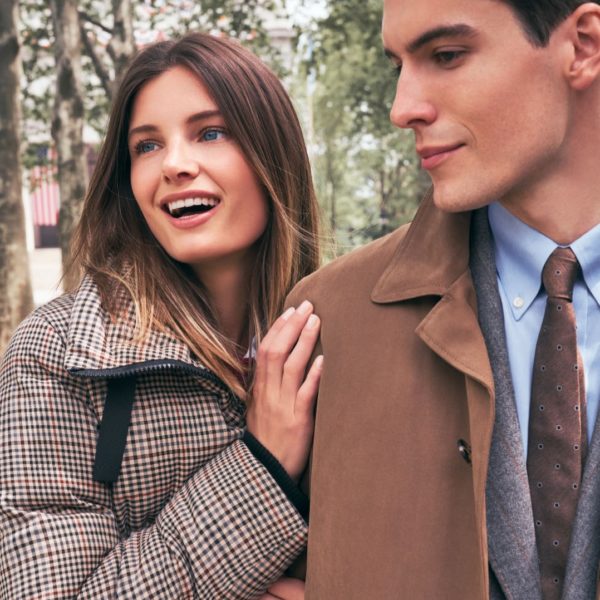 It's pretty clear that London Fog is for everyone. Although the company sells clothing, shoes, luggage, accessories (among a plethora of other gear), they specialize in their iconic designs, such as trenches, rain gear, and rubber boots.
Who doesn't need a raincoat or a pair of rubber boots in their closet? Thankfully, London Fog's core classic designs are silhouettes that provide you with a slick look, for both women and men.
London Fog Reviews: What Do Customers Think?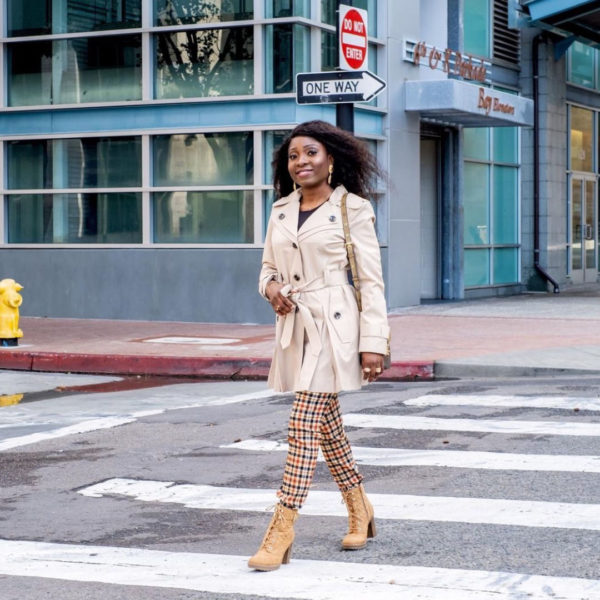 With a brand as old as this one, it's typical to see all kinds of London Fog reviews out there from customers who have wanted to share their feedback. However, sometimes a lot of information ends up being too much, almost overwhelming, really. No problem, that's why we've done the digging for you!
First, a compiled list of London Fog reviews and feedback, with average star ratings from real customers:
Lightweight Golf Jacket: 4/5 star average, from 25 customer reviews
Iconic Trench Coat: 4/5 star average, from 10 customer reviews
Snorkel Parka Jacket: 5/5 star average, from 2 customer reviews
Next, we'll take a look at the details of what customers are saying. Amazon sells a bounty of London Fog gear, and have collected a whopping 927 reviews on their Men's Trench Coat, with an average rating of 4.5/5 stars. Here's a 5-star review from a recent purchaser: "This raincoat is classic and cool and you cannot beat the price."
The same customer went on to compliment the versatility of the trench coat: "I had been looking at Burberry and other pricey ($2000 bucks!) raincoats, and then I saw this one and it's great. The zip in/out lining makes it toasty warm, too. It's well-made and fits perfectly. I am very happy with it and I can be a real snob about clothing."
Influenster, a big review platform, showcases a 4.6/5 star average for London Fog, from 369 reviews. This happy customer, who gave their Diana tote a 5-star review, had this to say:
"I really enjoy their purses and bags. I actually use it for my baby purse diaper bag and you can't tell at all. It is very roomy, lots of pockets, super cute, elegant practical and sturdy. It is totally worth it and will definitely keep an eye out for more of their travel purses."
Lastly, Chick Advisor gives London Fog an average of 4.5/5 stars, including this 5 star rave from a trench-coat-loving customer:
"I've purchased a few coats from London Fog. Quality materials that last for years. A lovely selection of coats to choose from that come in many different colors and styles. I've always gotten so many compliments on my coats. I also purchased a coat with a liner that I could wear until the first snow. A name that you can trust to sell excellent coats that are worth the price."
Well, there you have it. A hoard of great, positive, and excited London Fog reviews regarding their core classics. As with any brand, this company has its share of negative reviews online. But for the most part, customers love their history, legacy, and integrity, and have no shame in expressing their love and adoration for the brand all over the internet.
Is London Fog Legit?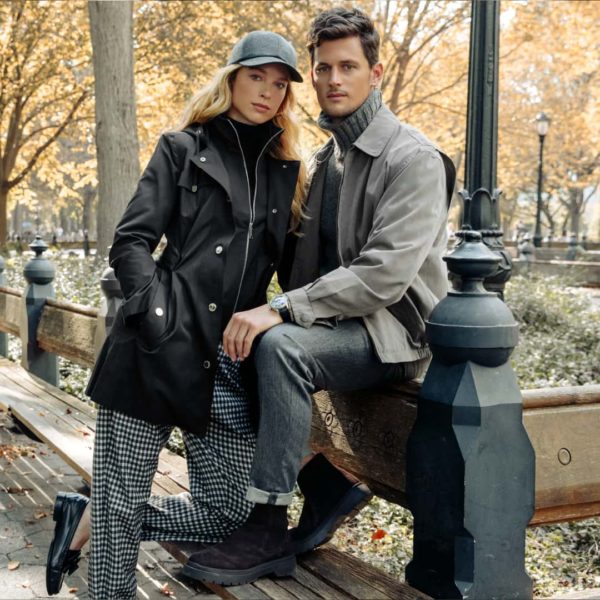 Yes! This company began in 1923 and has been expanding, designing clothing and accessories that appeal to the masses ever since. Not only are they a brand full of heritage and style, they've made their apparel super accessible via price and collection. With such an approachable bottom line, it's hard to say anything negative about their services.
If their long-time presence isn't enough to create a stir, keep in mind that their customer reviews are all singing a pretty flattering song, impressed with the quality for the price. Over here, we're all about saving money while wearing the most iconic fashion pieces, so you won't hear us complaining!
Is London Fog Worth It?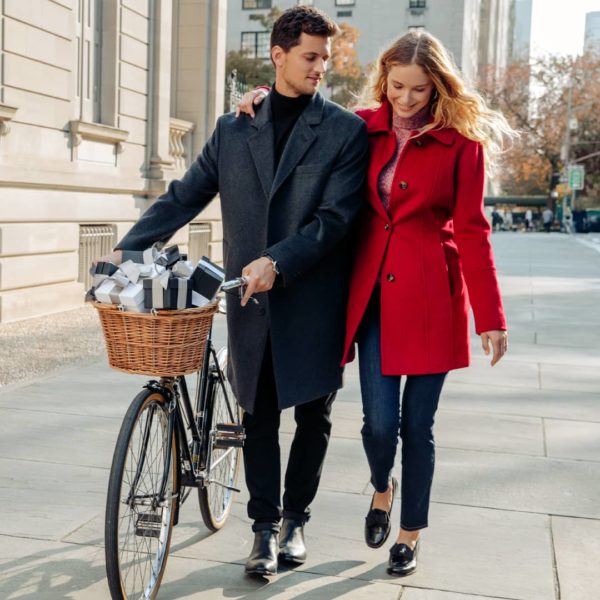 Whether or not London Fog is worth it depends entirely on your taste and the purpose of your clothing. But we think it might be hard for you to find fault in their stock, since everyone needs a good pair of rainboots and a stylish trench coat, which isn't all they do, but it's certainly what they're best known for!
This brand has become quite legendary, especially with their start in manufacturing raincoats for the US Navy. And since then, with their integrity-driven purpose, they've maintained that quality and showmanship and have yet to compromise! We think that this is a good enough reason to give them a try.
While London Fog doles out their iconic designs, we sit back and admire how affordable and versatile their offerings are, all while loving their long-time history and epic integrity. If there's one question we feel this London Fog review can answer, it's a definite thumbs up for this brand.
London Fog Promotions & Discounts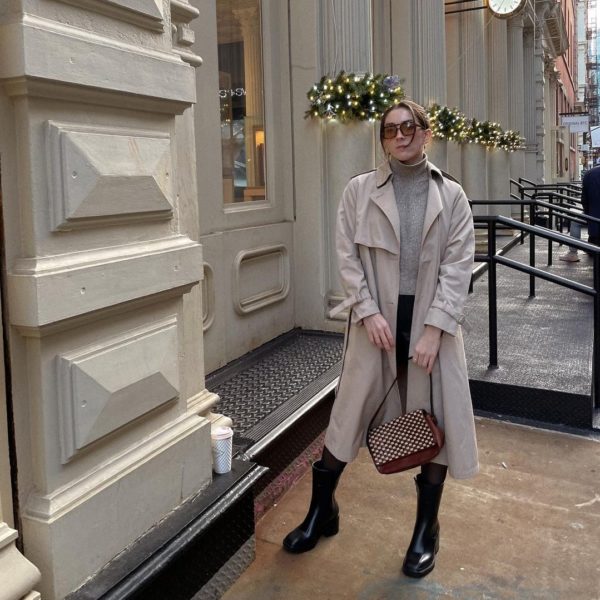 Like any smart retail company, London Fog has a fantastic sales section where you can snag yourself some of their most popular goodies at a discounted price.
Apart from that, they are also hosting a winter sale for 20% off on select items on the website. If this doesn't excite you, we don't know what will!
Where to Buy London Fog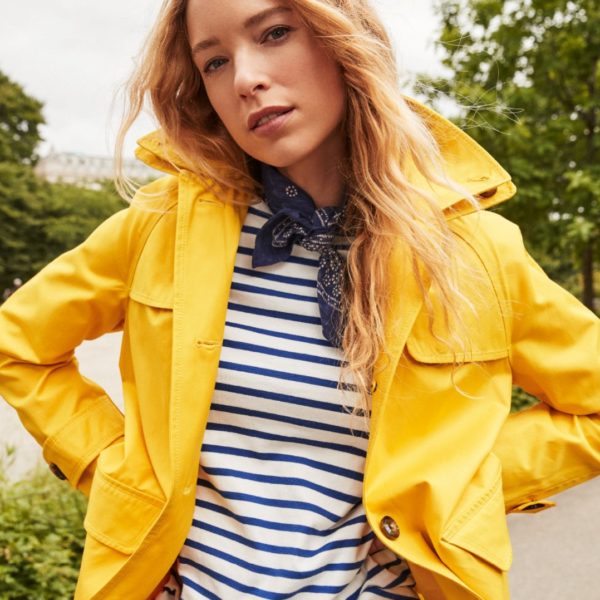 Depends on where you're located, you can either shop the collection directly at londonfog.com or browse international retailers.
We've gathered a list of names you can check out online or in-person, in order to snag yourself some London Fog goods:
Amazon
Zulily
Hudson's Bay
Nordstrom
Lyst
Poshmark
FAQ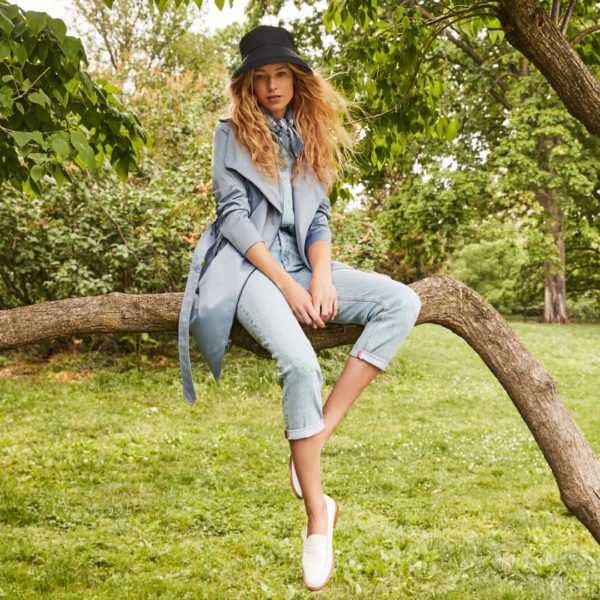 Who owns London Fog?
Though it was founded back in 1923 by Israel Myers, and was originally known as Londontown, London Fog is now owned by the Iconix Brand Group.
Does London Fog ship internationally?
Currently, London Fog only ships from their website to the 50 states in the US. However, their products are available on a few third-party retail platforms we've listed above, where you'll likely have some luck locating their goods to be shipped within your country of residence.
What is London Fog's Shipping Policy?
London Fog offers free shipping on any order of any size within the US. They take around 2-3 business days to ship, so once you put in an order, you won't have to wait long for it to arrive. How exciting!
What is London Fog's Return Policy?
You have 30 days from your order date to decide if you don't love your London Fog item. Within that window, you can contact [email protected] with an order number and the reason you wish to return your gear.
All returns must be in original condition (unworn, unwashed, with tags attached) and be purchased from the London Fog website only; they do not offer refunds on items from third-party retailers. They also do not cover shipping costs.