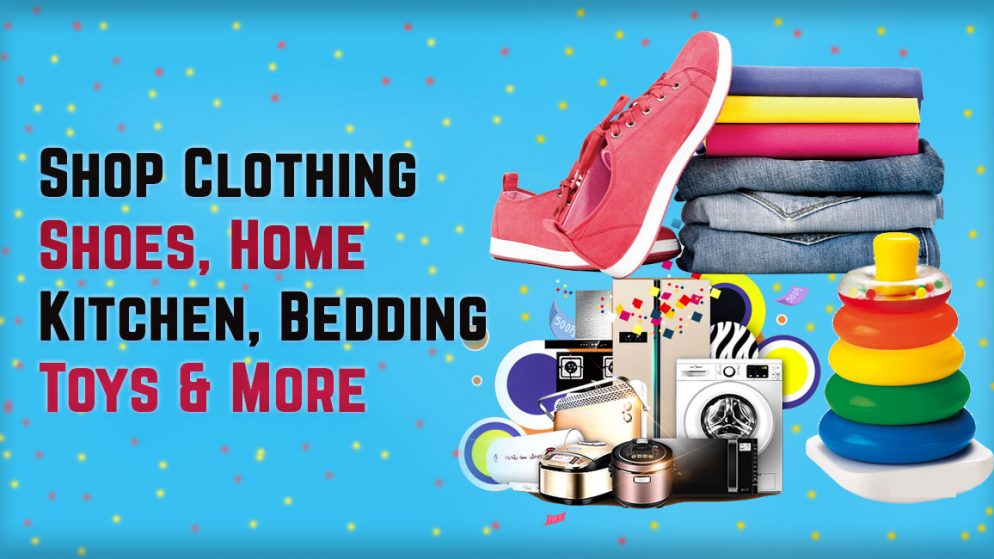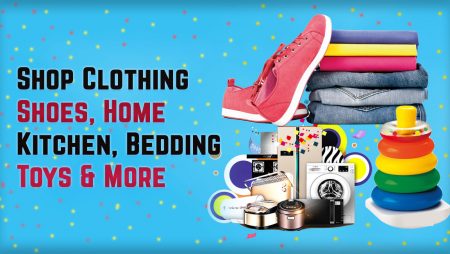 Who doesn't love to shop? When it comes to buying things or shopping, it is not just limited to clothes but includes everything from footwear, bedding, furniture, toys, beauty products, housewares, to appliances, etc. No wonder, the way of shopping has evolved over the past few years, people like to shop everything from one place. This allows them the liberty as well as comfort to shop. Also, one doesn't have to fuss about going from place to place to shop.
To offer everything under one roof, many popular retail brands launched department stores that offer a wide range of categories to satisfy almost every need of a customer. The department stores have smoothened up the shopping experience and customers' can easily buy clothes, lifestyle products, gadgets, sportswear, décor products, home furnishings, etc under one roof. One of the popular department stores in the US is Kohl's. Since, 1962 the brand is dealing with a variety of products like clothing, housewares, furniture, décor, beauty products, appliances, accessories, etc. It has become one of the leading American department store retail chains and is satisfying its customers to the core.
About the brand
Kohl's is a brand that is known for its exclusive and sustainable products for every person, be it men, women, kids. Also, the brand offers everything related to beauty, home, décor, furniture, etc. Kohl's was founded by Maxwell Kohl in the year 1962. Earlier, Maxwell used to operate a traditional grocery store in 1927 but shifted to building the largest supermarket chain in the Milwaukee area. The very first Kohl's department store was opened in Brookfield, Wisconsin.
During the 2000s the brand expanded to 49 states. However, in 2016 it added the private label Kohl's Card to its app to create Kohl's Pay. It was the very first mobile checkout solution for any retailer in the United States. The brand is offering premium products to its customers without any hurdles.
At present, the brand has over 1162 stores all across the 49 states in America. Along with that, the brand has an online store with almost all categories.
What's popular online?
If you want to experience shopping from Kohl's online, here are some of the popular products and categories that are hard to miss:
Electronics like fitness trackers, headphones, water bottles, etc.
Kitchen appliances, food storage items
At leisure clothing for kids, men, and women
Sweaters, tops, pajamas, shoes, boots, etc.
Makeup, Hair, skincare, and fragrance products
Jewelry and accessories
Product offerings
The brand is known to offer everything from clothes, home décor, accessories, furniture, etc. so that one doesn't have to struggle to follow the latest fashion and find the best things for themselves. Every product offered by the brand is of high quality and is meant to fulfill the needs of people of all ages. Here are some of the products mentioned below offered by Kohls:
Men- The brand offers everything related to the men's collection. It has everything starting from tops, bottoms, pajamas, robes, coats, jackets, etc. There is also a separate section of clothes for tall and big men.
Women- In the women's collection, Kohl's offers beautiful and comfortable tops and sweaters, bottoms, chic dresses, athleisure wear, coats and jackets for winter wear, etc. The brand also has a separate collection of women's accessories. One can find a range of sizes.
Kids- The most exciting part of this brand is that it has a special collection for kids. The line of products has everything for girls of 4-16 years, boys of 4-20 years, toddlers, and babies of 0-24 months. The brand offers everything from toys, tops, bottoms, outerwear, sleepwear, clothing sets, dresses, etc.
Home – Under home collection, the brand offers kitchen and dining range such as electrical kitchen appliances, tableware, etc., bed and bath products, like pillowcases, comforters, etc., rugs and curtains, décor and candles, as well as pet supplies.
Active – Under the active section, the brand offers products like fitness equipment, yoga and pilates products, sporting goods, outdoor gear. There is also a collection of athleisure, shoes, activewear for women, men, and kids.
Footwear – Under the footwear section, Kohl's has a great collection of women's shoes, men's shoes, girl's shoes, and boy's shoes. The footwear collection for all is gorgeous.
Makeup – Kohl's is also known for offering makeup products to its customers. It made a deal with Sephora in 2021 and offers products like makeup, skincare, fragrance, as well as hair.
Discounts and Offers
The brand runs a wide range of offers, sales, and special deals at it's stores. When it comes to the online store then shoppers can find special deals and discounts round the clock. Some of the ongoing offers and sales are:
Kohl's Card exclusive offer wherein customers will get an exta 30% off on entire shopping. The offer is valid till 23rd
One can avail Kohl's special coupons that can be redeemed online or at offline stores to avail special benefits.
Customers will also get free shipping on a purchase of $35.
There is also a Clearance sale going on where customers can save up to 70% on all products.
What made it successful?
The brand has become favorite of all within a short duration. The reasons behind its success are:
Wide range of products – The brand is known to offer a wide range of products without compromising with quality. There is a huge range of products such as home, makeup, footwear, activewear, fashion clothes for men, women, kids, and babies. The wide range of products by Kohl's sets it apart.
Affordability- Without putting any strain on the pocket of the customer, the brand offers its products at affordable prices. This factor plays a major role in making this rand a big success.
Sustainable products- The brand believes in offering sustainable products, and is working in accordance with the United Nations Sustainable Development Goals.
Diversity and enhanced inclusion- The brand has further renewed the Diversity and Inclusion Strategy recently to address the needs of minorities as an employee as well as a customer to serve them better.