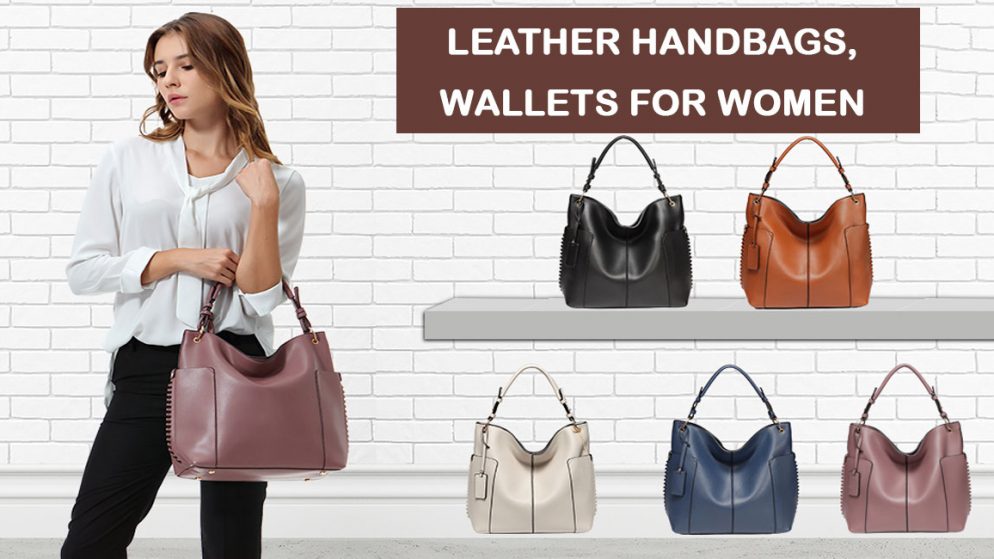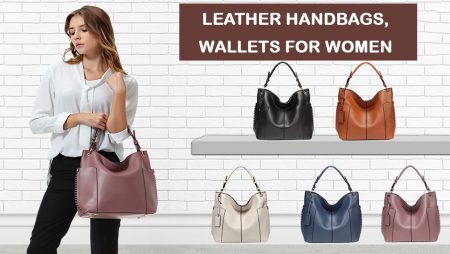 Heads up: Our content is reader-supported. This page includes affiliate links. If you click and purchase, I may receive a small commission at no extra cost to you.
One of the most sought-after materials in the women's fashion industry is leather. High quality, exquisitely carved leather that has been hand-selected and thoughtfully designed is used to create the legendary Hobo purse.
With more than 316K Facebook fans and over 63.1K Instagram followers, Hobo has established itself as a reputable handbag shop. The brand has been highlighted in prestigious media sites like Vogue, InStyle, and Elle. Celebrities like Naomi Watts, Kate Hudson, and Celine Dion frequently sport hobo handbags.
Hobo Overview
Hobo opened its first location in 1991 in Annapolis, Maryland, and it is still there today. Toni Ray and Koren Ray, a mother and daughter team, started the business on the concept that "our goods should represent our journey."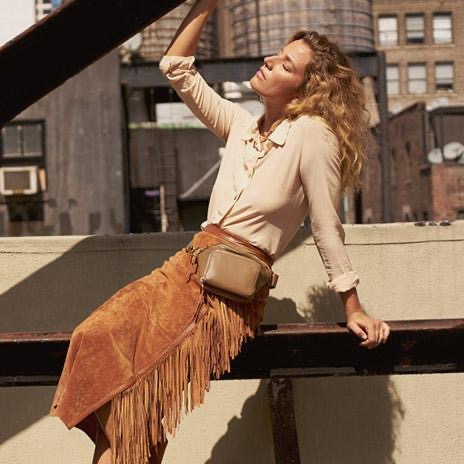 Koren learned how to make goods with "beauty, spirit, and purpose" from her mother. Together with her husband, Koren still manages the Hobo company today, paying "nostalgic homage to the methods and essence of the 1970s."
We'll discuss the advantages and disadvantages of this expertly built company before getting into the best-selling arm candy in our leather Hobo bags review.
PROS
Exceptional leathercraft handed down through the generations
a family-run enterprise
There are numerous pockets and compartments in bags.
Buttery-smooth leather fabric
There are numerous lovely designs and kinds of purses available.
If properly maintained, bags endure a very long time.
When customers join up for the Hobo email, they earn a 10% discount.
CONS
The price of hobo bags makes them more of an investment.
Some colours seem different in person when seen online.
For some purchasers, the crossbody Hobo bag strap is too short.
Customers complain that some zippers are difficult to close and that some bags appear larger or smaller online than they actually are.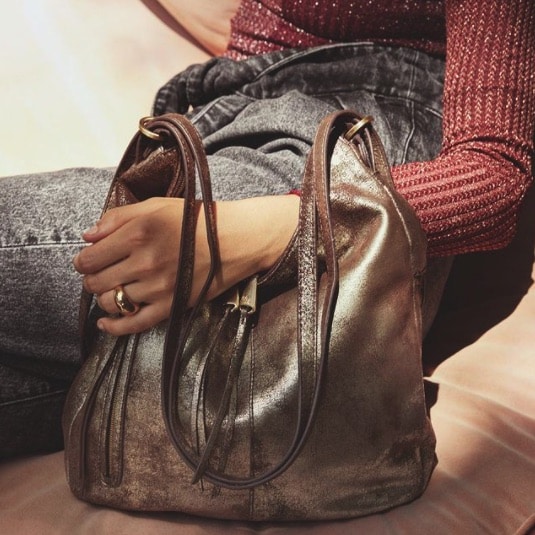 Fern Crossbody Bag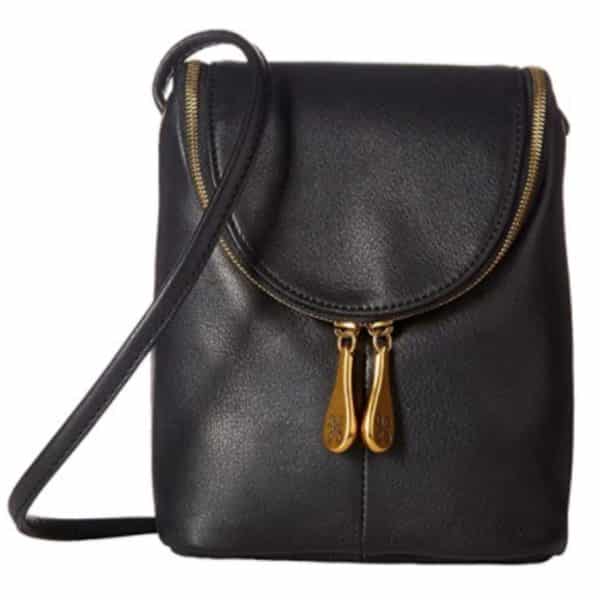 This leather Hobo bags review can certainly see why Hobo thinks the Fern Crossbody Bag is a must-have. This black leather Hobo bag is a head-turner with its stylish and distinctive design. The crossbody shape is suitable for everyday usage, and the Old English Brass hardware is beautiful and useful.
Other leathers are also available for the Fern Crossbody Bag:
Metallic materials include rose dust, heavy metal, heavy metal gold, sandshell, and titanium. $138; a few shades are on sale for $95
Black, Brick, Cedar, Chocolate, Honey, Mustard, Riviera: Vintage Hide $128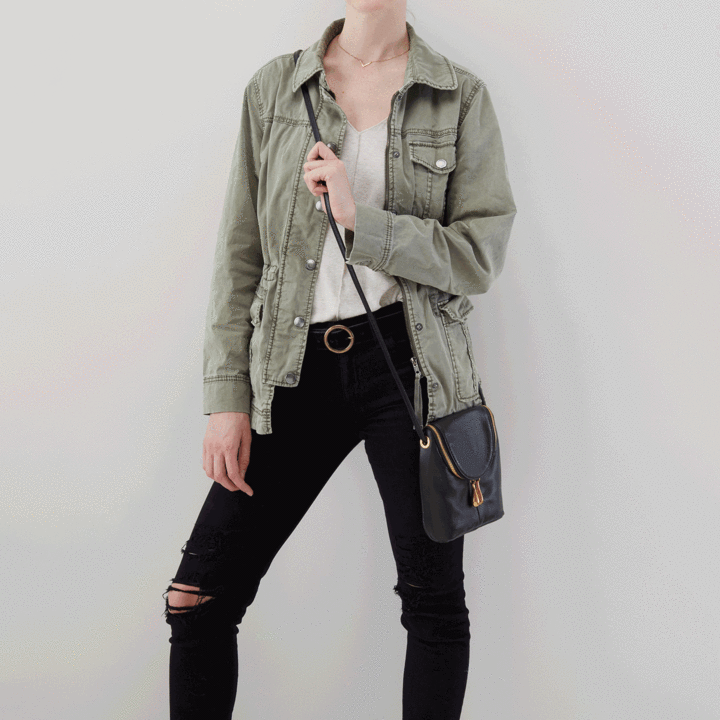 Sheila Travel Bag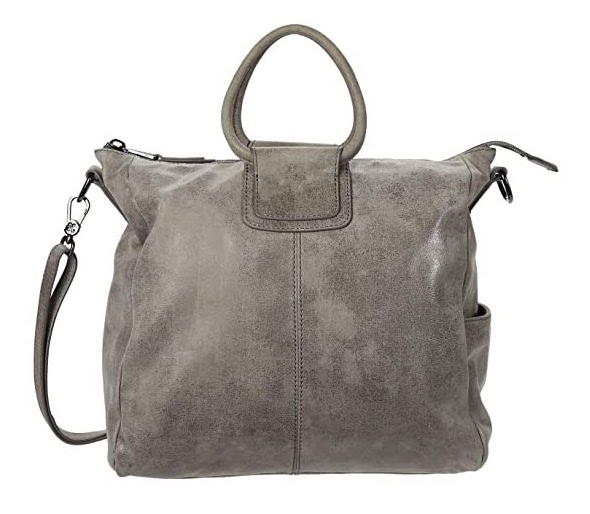 For a girl who needs to carry a lot but prefers to do so in style and comfort, the Sheila Travel Bag is ideal. With the crossbody strap on these huge Hobo bags, you can carry everything you need with ease. It's one of the Hobo original bags that is well-liked by consumers and is known to sell out, and it's ideal for that overnight visit to a friend's house.
Other leathers are available for this hobo bag:
Hair on Hide: $428 for Mink
Glam Snake Limited Edition $358
Black and Red Soft Washed Hide, $298
Black, Brick, Cedar, Emerald, Flint, Garnet, Honey, Lemongrass, Riviera, and Woodlands are examples of vintage hides. $328; a few colours are marked down to $262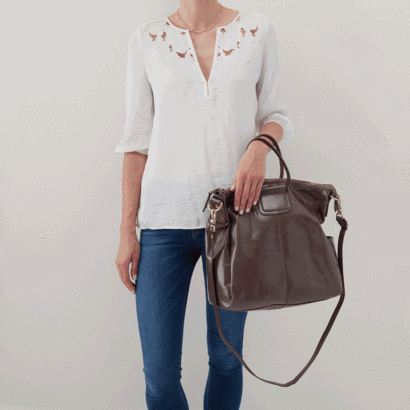 Darcy Convertible Crossbody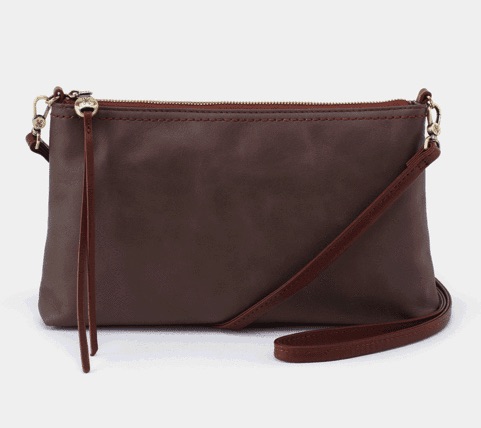 A multipurpose bag from Hobo is the Darcy Convertible Crossbody. It may be worn three different ways: as a wristlet, a baguette bag, or a crossbody. This crossbody is crafted from Hobo's characteristic vintage hide leather, is small enough for a night out and appropriate for a day of shopping or running errands, and has brushed antique brass hardware and a zip closing.
There are other leathers available for the Darcy Convertible Crossbody:
Hair on Hide: $148 for Mink
Limited Edition: Glam Snake and Desert Tie Dye for $128; some hues are reduced to $95
Black, Brick, Cedar, Flint, and Riviera Matte Vintage Hide for $118
Metallic: Sandshell, Titanium, and Heavy Metal for $128 Some colours have a $95 discount.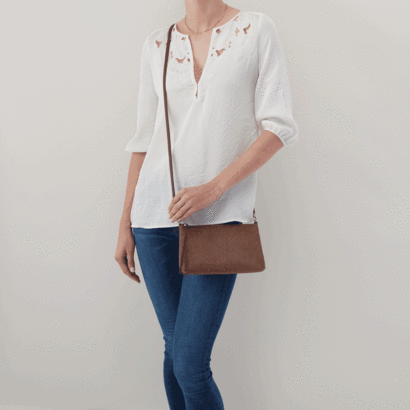 Birdy Crossbody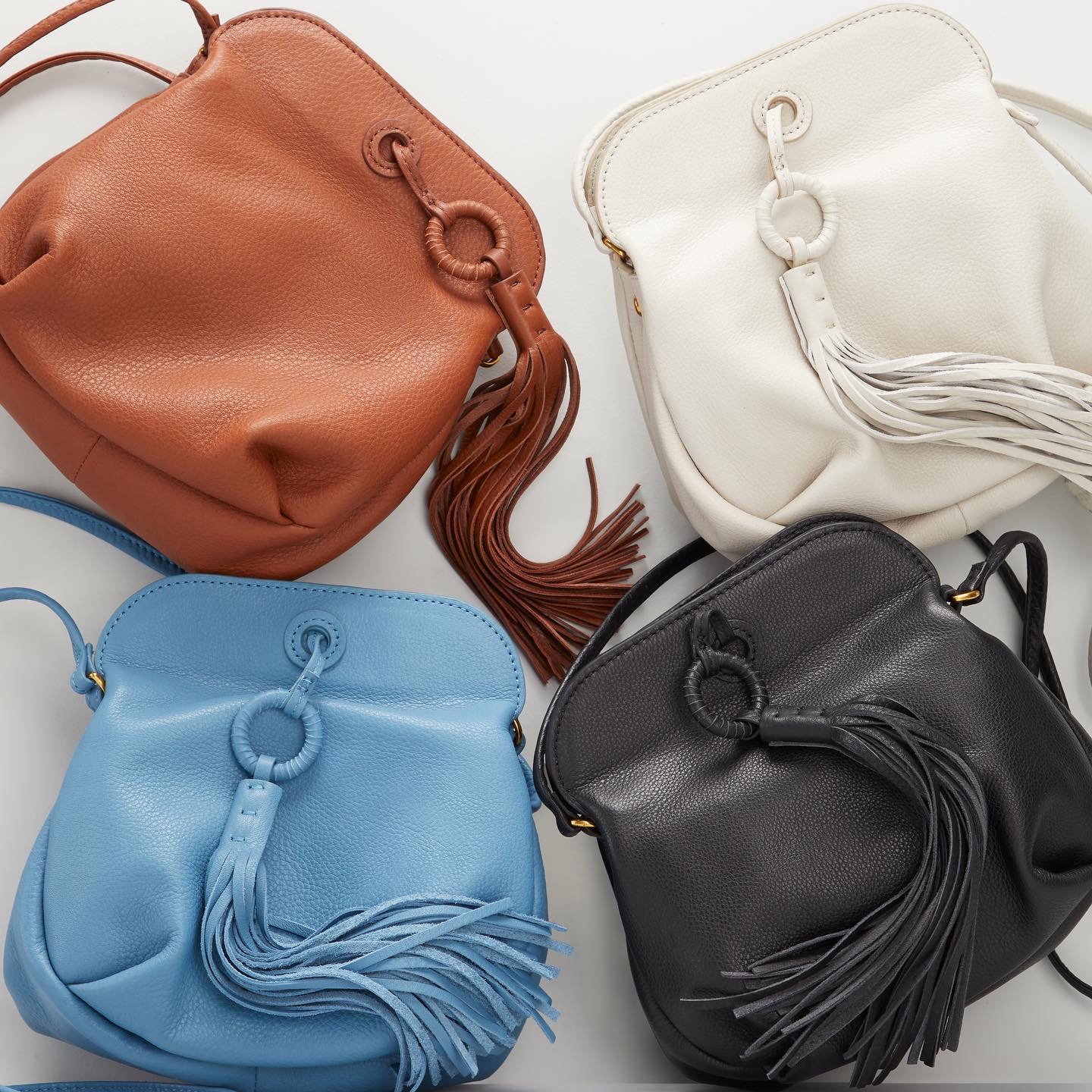 The Birdy Crossbody, according to this leather Hobo bags review, would look great with wide-leg pants and a wide-brimmed hat. Or, really, any Coachella attire. The tassel gives a bag that is adored for its small exterior and roomy interior a whimsical touch.
The Birdy, made from Hobo's renowned velvet hide, is seen here in Port. It has a secret magnet closure and Old English Brass hardware. In addition to the internal slide pocket, pen pocket, and back zip pocket with a Wanderlust lining, the exterior contains the bag's trademark smartphone pocket.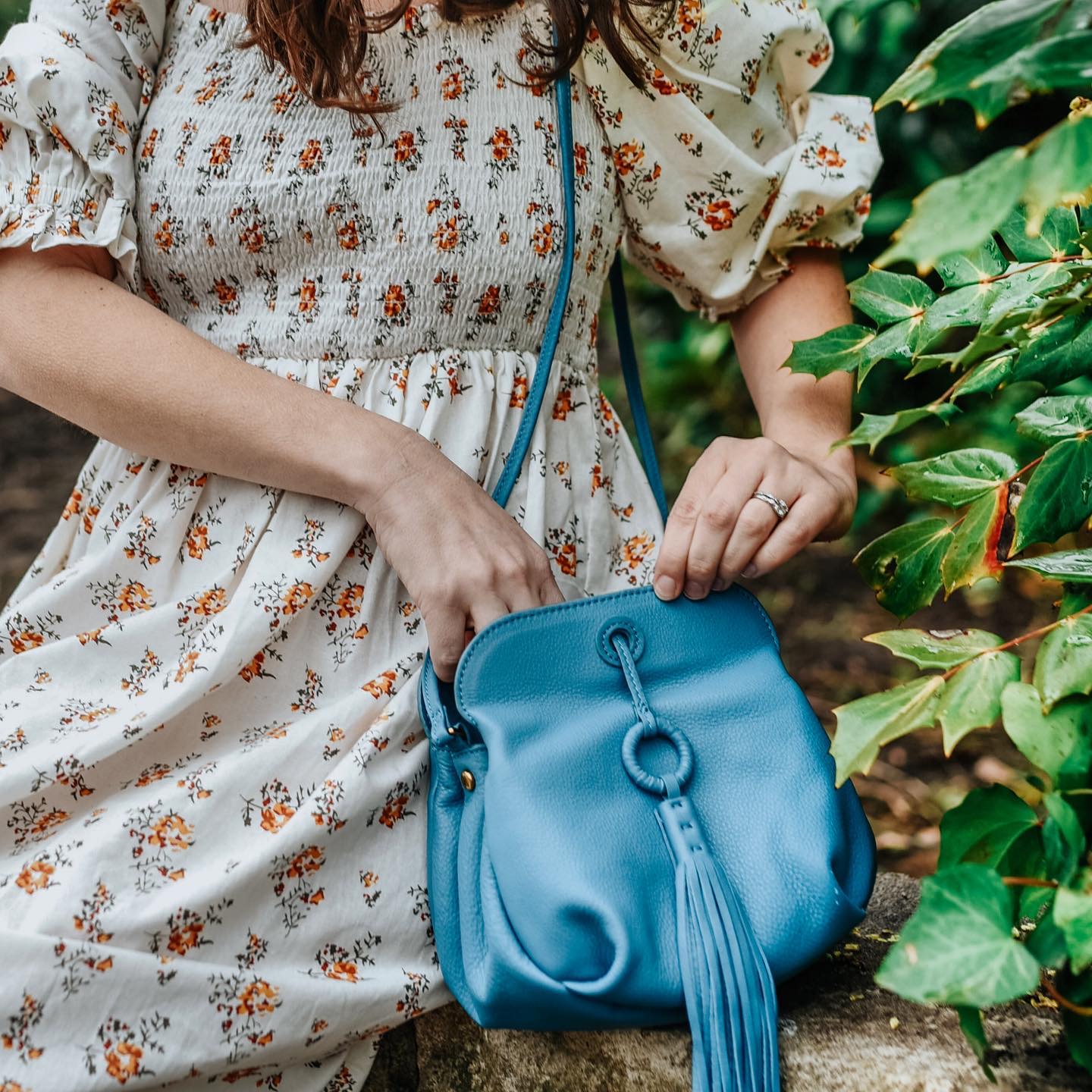 Pier Convertible Shoulder Bag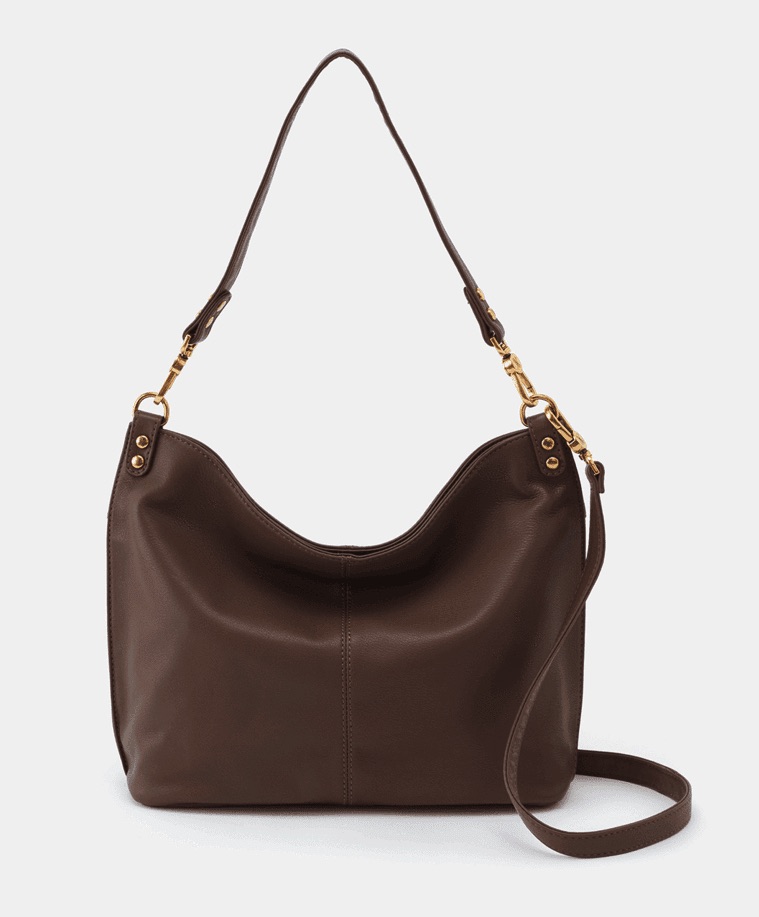 You may change the Hobo shoulder bag and crossbody Hobo bag on the Pier Convertible Shoulder Bag. This vintage-inspired purse is constructed of Hobo's renowned soft velvet hide, which is displayed here in Acorn. This leather Hobo bag review imagines carrying it to a coffee shop business session or lunch with the gals while tucking a laptop inside.
The price of these leather hobo shoulder bags ranges from $288 to $195 for some variations in Black, Dew, Dusty Blue, Port, Sage Brush, and Scarlet. For $298, the Pier Convertible Shoulder Bag is also available in Titanium and Heavy Metal metallics.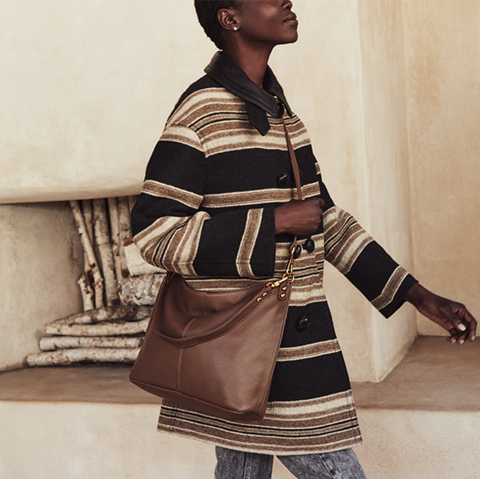 Customer Reviews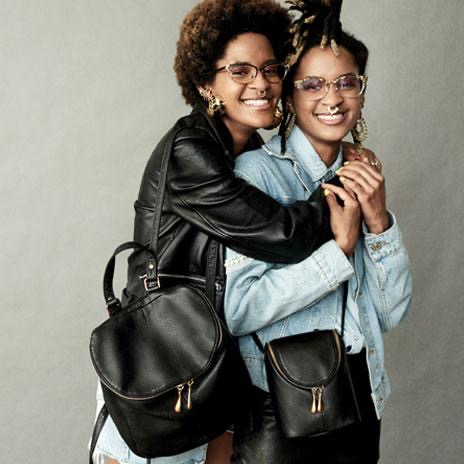 From 6 reviews, Hobo has a TrustPilot rating of 3.5/5. Customers rave about the "stunning quality of the leather" and the "responsive and thorough" customer care. The one unfavourable comment was made in reference to subpar customer service.
Out of 8520 reviews on the Hobo website, customers give the products a rating of 5/5 stars. Customers frequently mention having many Hobo leather bags and Hobo wallets on and off the Hobo official website, expressing their enthusiasm for their items' thoughtful design features like pockets and embellishments.
Are They Worth It?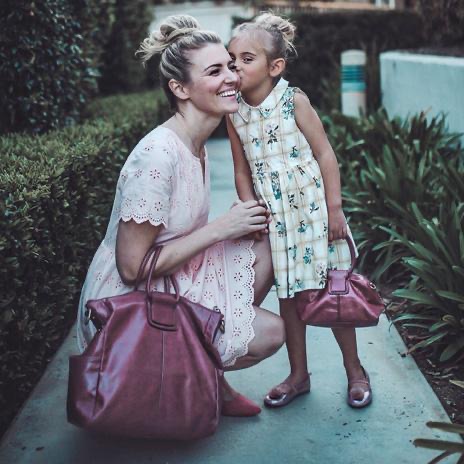 This review of a leather hobo bag uncovered overwhelmingly favourable comments about the handbags. You can tell the bags are genuine just by looking at them in terms of style. The designs are distinctive and appear to be very well manufactured.
Do hobo bags have a good build? They are, indeed. It is obvious that Hobo accomplishes its goal of creating handbags with beauty and character because its leather is hand-selected. Customers who have had their bags for years and keep buying more are featured on their website.
Promotions & Discounts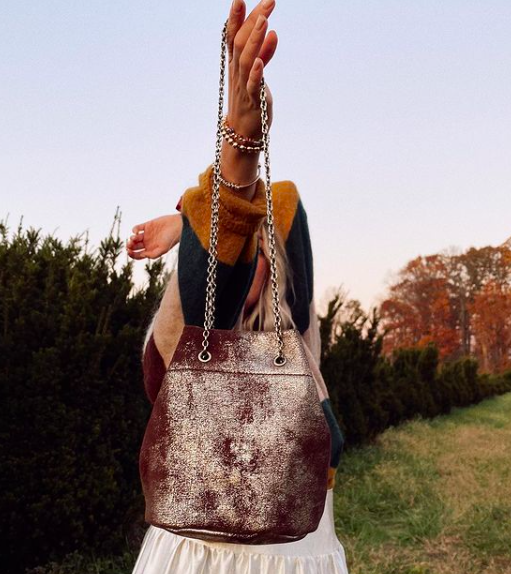 Give a buddy $25 off their first Hobo purchase, and you'll receive $25 off your subsequent purchase. Once they pay for a purchase that is over $99, you'll receive your $25. 10% off your first full-price order is another Hobo bags promotion offered when you join up for their email.
On occasion during the year, you can get Hobo bags on sale on their website; be sure to check!
Where to Purchase Hobo Bags?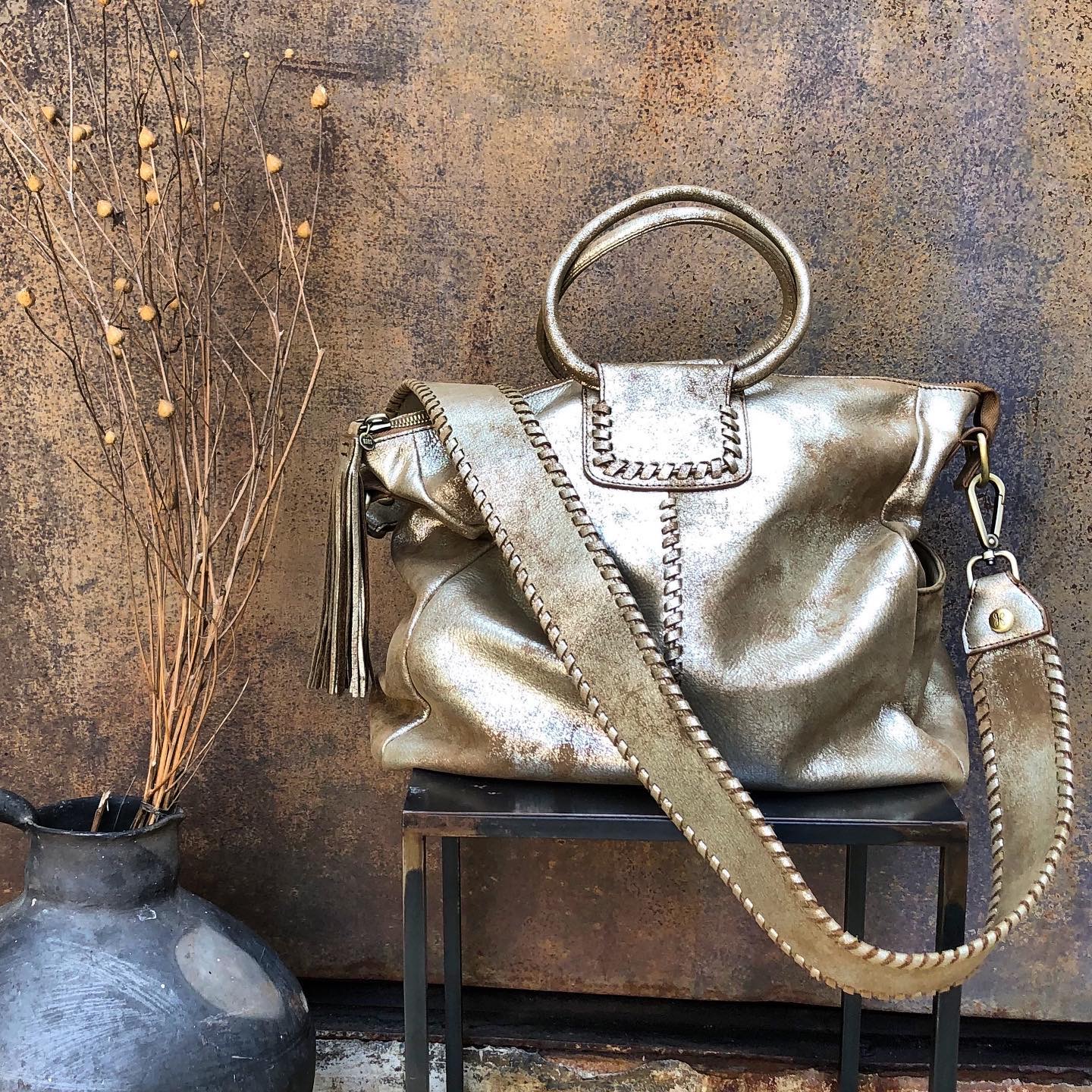 There are several stores where you can get hobo bags, according to this assessment of leather hobo bags. For individuals who wish to select from their full selection or who want to ship overseas, HoboBags.com is a fantastic place to shop.
Shoppers can also purchase Hobo bags on the Amazon website. Additionally, Hobo Bags has a flagship location in Annapolis, Maryland.