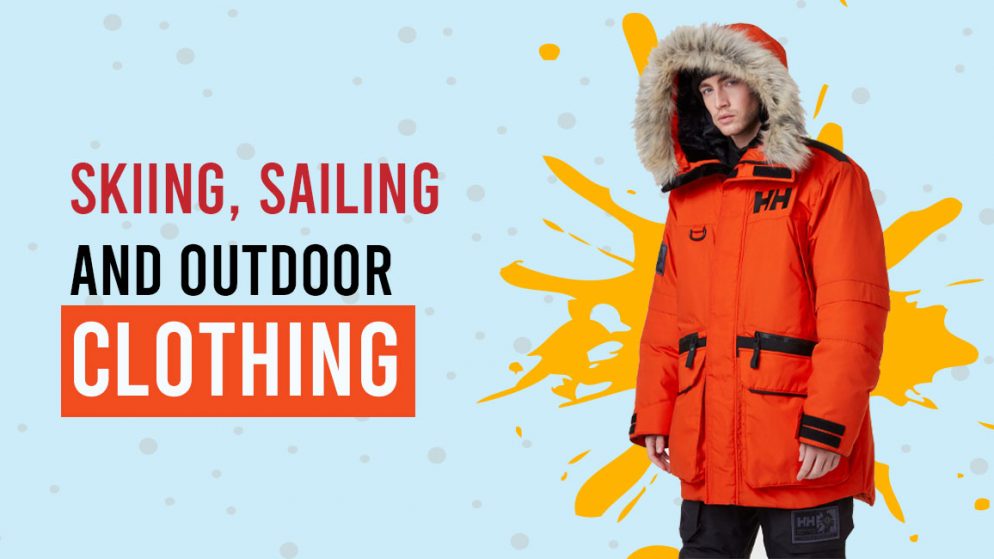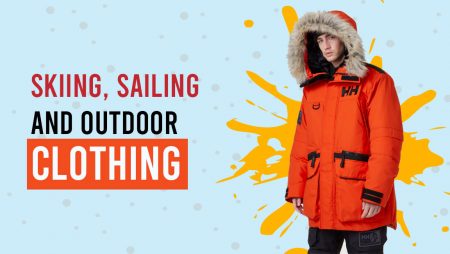 Our content is reader-supported. If you click on our links, we may earn a commission.
Professionals in outdoor emergency services, Olympic sailors, and others who want the greatest waterproof rain gear to keep them dry and comfortable while hiking, skiing, sailing, fishing, or working in a torrential rainstorm all know and trust the quality of a Helly Hansen rain jacket. You can choose from a wide selection of Helly Hansen rain jackets for men and women if you're seeking an amazing raincoat for any circumstance.
Helly Hansen Story
A heroic giant (oops, incorrect narrative!) who lived in a remote country (Norway) in the year 1877 sought stronger waterproofs for himself and his crew. HellyJuell Hansen and his wife Margrethe began with rough linen and linseed oil, but the company keeps innovating and is renowned for its products' comfort and safety as well.
Helly Hansen Rain Gear Technology
After oilskins (made of linseed oil and linen), Helly-Hansen rain gear has undergone a number of inventive developments. I go over the most significant ones below. Please select the heading "How The Reviews Are Organized" and begin reading if you would want to skip this overview and move on to discovering the finest Helly Hansen rain jacket for you.
Waterproof Helox Fabric
If you take care to cover any weak places like seams, adding a thin sheet of PVC plastic (transparent) as a layer to the Helly Hansen jacket structure results in 100% waterproofing. In 1949, Helly Hansen began using this technology, and they are still doing it today.
Hyper Tech
The problem with waterproof materials is that as bodies warm up, water vapour is produced, which condenses inside the raincoat. In the 1980s, the invention of microporous membranes—which allow water vapour to escape from your body to the outside but stop water from entering—changed everything. The first time Helly Hansen has used this alternative approach to handling rain and sweat is with Helly Tech.
H2 Flow
In order to address internal moisture, Helly Hansen created a waterproof barrier and airflow venting system in 2012. This ground-breaking technology was recognized for design excellence in Norway. You may exercise vigorously outside in the rain using this technique without becoming too hot.
Fulfilling the Standard
Norwegian business Helly Hansen produces workwear that passes the EN343 waterproofing standardization tests. Waterproofness and resistance to water vapour are assessed separately for the fabric and the seams, and each is given a level 1, 2, or 3.
Details Of A Helly Hansen Rain Jacket Design
Zipper and pocket storm flaps, either with or without snap fasteners.
Safe chest pocket with a zipper.
Internal compartments
Pit zips and air holes that are shielded by a back cape or yoke serve as ventilation elements.
Hem with drawstring may be adjusted with one hand.
Zipper pulls.
adjustments to the hood and cuffs.
How Are These Reviews Structured?
Both men's and women's Helly-Hansen rain coats come in a variety of designs with a few subtle differences in features. The section that compares the designs of Helly Hansen jackets for men and women outlines the common characteristics and emphasizes the distinctions between the sexes. The same is valid for the sections that only feature men's or women's Helly Hansen jacket styles. In general, the idea is that you can quickly choose which coat has the salient characteristics that most appeal to you.
Other Alternatives
Try two different rain jacket manufacturers if you still can't locate what you're looking for.
With its unique technology, Columbia makes fantastic rain jackets. The majority of them have a strong emphasis on value, so you may get top-notch goods at fantastic prices.
Top Rain Jackets for Men and Women
Helly Hansen Seven J Rain Jacket For Men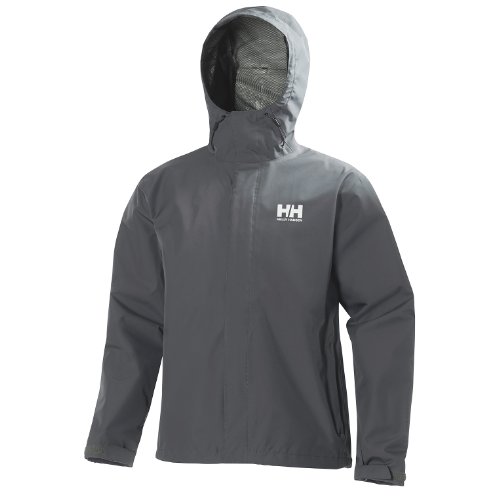 Helly Hansen Seven J Rain Jacket For Women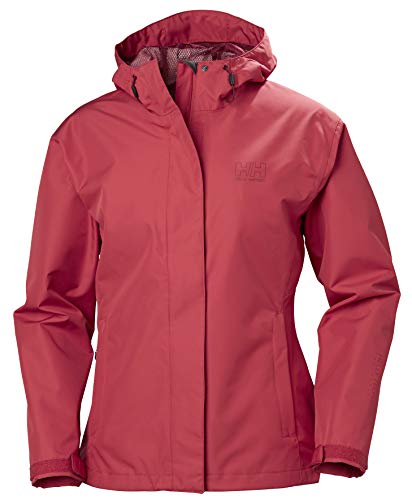 How It Can Be Used?
Excellent for urban daily living as well as some outdoor recreational pursuits like camping, hiking, biking, trekking, and climbing. If you wish to layer up for the winter, it is also the ideal outer shell.
Best Features
breathable, windproof, and impermeable Helly Tech security.
Front zip is covered with a storm flap with Velcro fastening.
fast-drying lining.
Seams are shut.
zippers by YKK.
Attached hood with a drawstring for simple one-handed adjustment.
Adjustable hem and cuffs.
chin guard to prevent chafing.
lightweight and washable in a machine.
Layers may be added with a regular fit.
Gender Differences
Men and women can wear a variety of colours with some overlap.
Men's sizes range from small to 5XL, and women's sizes range from X-small to 4XL.
The women's version has a tiny flare at the hips and slight tailoring at the waist.
Conclusion
Protection from helly tech is intended for daily use. Because it's inexpensive, comes in a variety of colours, and fits a variety of body types, this Helly Hansen raincoat is a well-liked option. Most outdoor activities will keep you dry while wearing it, and you may add more layers below for warmth in the winter.
Helly-Hansen Loke Rain Jacket For Men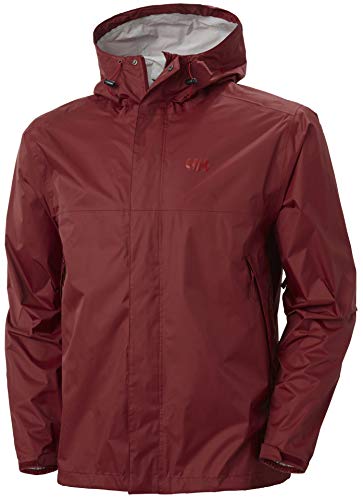 Helly-Hansen Loke Rain Jacket For Women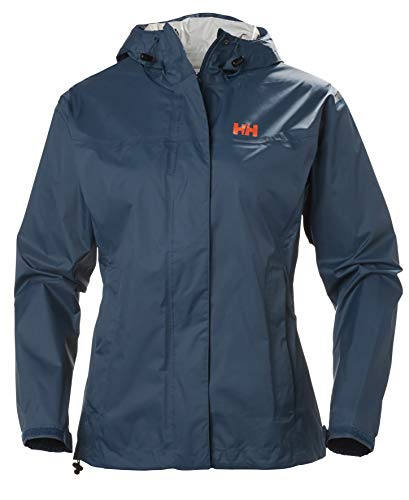 How Can You Use It?
This 2.5-layer, Helly Tech performance rain jacket from Helly Hansen has improved waterproofing and breathability. When you require greater execution, it is great for trekking, hiking, and mountaineering. Additionally, it can be used for all of your regular urban activities.
Best Features
With Helly Tech Performance fabric, items are windproof, waterproof, and breathable.
10,000 mm of water resistance
10,000 grams of permeability
Adjustable cuffs, drawstring waist, storm flap over zip, and attached hood.
When needed, armpit zips allow for ventilation.
portable and may fit in a hand pocket.
roughly $100
Gender Differences
Various colour ranges with some overlap.
Men's sizes range from small to 5X, and women's sizes range from X-small to 4X.
The women's version has a tiny flare at the hips and slight tailoring at the waist.
Conclusion
This Helly Hansen rain gear will satisfy your desires for improved performance without breaking the budget if you take your outdoor recreation more seriously and enjoy spending your time climbing and trekking (but are not ready for even more extreme difficulties). Additionally, you may still walk the dog with it.
Helly Hansen Crew Hooded Rain Jacket For Men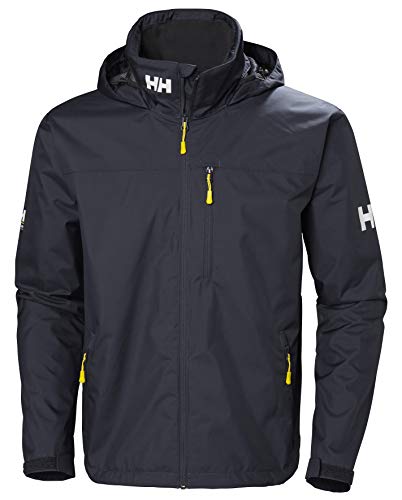 Helly Hansen Crew Hooded Rain Jacket For Women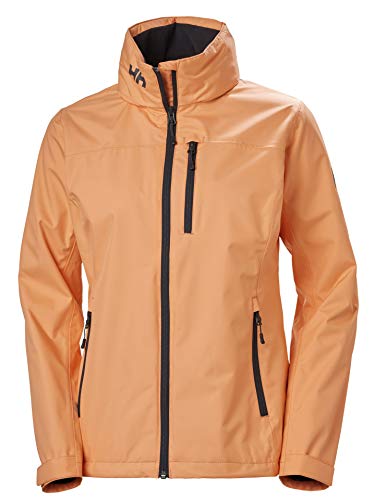 It's Usage?
For sailors, there is dinghy sailing, inshore sailing, and maritime life. Casual commutes, hiking, and camping.
Best Features
Helly tech protection is breathable, windproof, and waterproof.
Hood tucks away into the collar.
has a pocket at the collar's rear for a race ID.
Polartec fleece lined collar.
two hand compartments with zippers
zip-up chest pocket.
mesh inside.
zip handles
cuffs with adjustment.
Gender Differences
Different range of colors with some overlap.
Women sizes available in X-small to 3X and men from small to 3X.
Women's version has slight tailoring at the waist and a flare to the hips.
Conclusion
Although you don't have to be a sailor to use this Helly Hansen rain jacket, you will appreciate its weatherproofing and breathability if you like to spend time on the water. You have a great selection of colours, and the design will fit in on any city street.
Helly Hansen Moss Hooded Raincoat For Men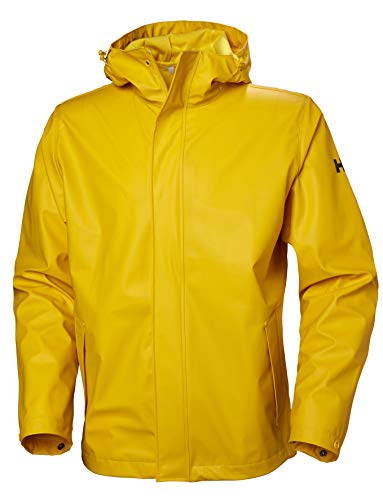 Helly Hansen Moss Hooded Raincoat For Women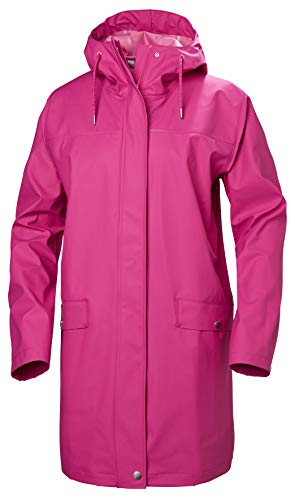 It's Usage?
This Helly Hansen jacket will keep you dry during your everyday commute, brief downpours when out for a walk, and urban rain. Ideal for sightseeing and other activities like fishing.
Best Features
100% waterproof and windproof Helox+ Fabric; non-breathable
Stretchy design for simple mobility.
washable by machine.
With welded seams and a repair kit, PU fabric.
Comfortable interior lining.
a hood that is affixed and storm flaps.
both hand pockets.
Gender Differences
A back yoke concealing ventilation holes is present in the women's version.
distinct colours with some overlap.
Men's and women's sizes run from small to 2XL, respectively.
Conclusion
This Helly Hansen rain jacket will keep you covered and windproof when you want to stay dry in a downpour. There is plenty of room to add an additional layer for winter warmth thanks to the stretchy structure, which allows for easy movement.
Helly Hansen Salt Flag Jacket For Men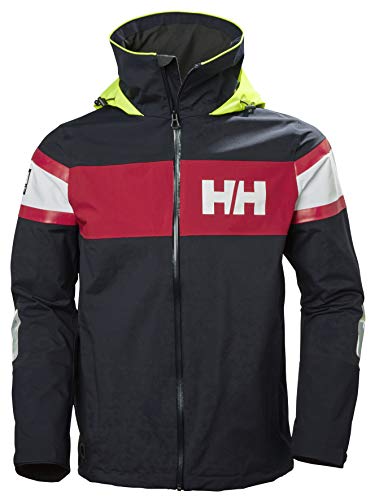 Helly Hansen Salt Flag Jacket For Women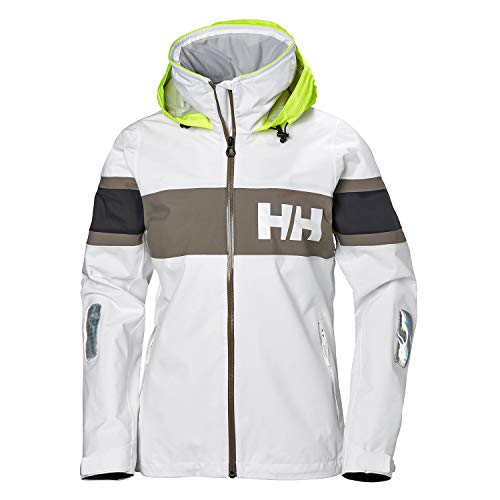 It's Functions?
Its aesthetic and functionality make it perfect for playing around on the water. The design is inspired on a racing team strip (for the Norwegian team). You may use it for any outdoor activity, like hiking, camping, or commuting, thanks to the Helly tech protection.
Best Features
Helly Tech protection is breathable, windproof, and waterproof.
Famous stripe pattern.
Attached hood made of contrasting fabric.
Your neck is protected from sea spray with a high protective collar with a fleece lining.
Your wrists are discreetly hugged by stealth cuffs.
Two side pockets with zip closures and fleece lining.
inside a chest pocket with a zipper.
EN 471 High Visibility
Reflective components are approved by SOLAS.
Kill D chord D ring
Gender Differences
Women's versions come in more colour options.
more options in various sizes for women's clothing.
Conclusion
The recognizable stripe pattern and the marine safety features that scream "professional sailor" are the key selling points for these Helly Hansen rain jackets. The jacket is stylish and well-fitted. It is intelligently fleece lined to prevent abrasion to your chin and neck and has the high collar that is required to guard against sea spray.
Final Thoughts
Helly Hansen produces top-notch rain gear for a variety of activities because they take the need of remaining dry and comfortable seriously. You might not require the level of safety that a lifeboat crew requires. However, you and your family can still access the same technology in a cost-effective, fashionable jacket. You may discover a Helly Hansen rain jacket that suits your demands and does it stylishly, whether you just want to stay dry while rushing from the car to the store or work up a healthy glow when hiking in the mountains.