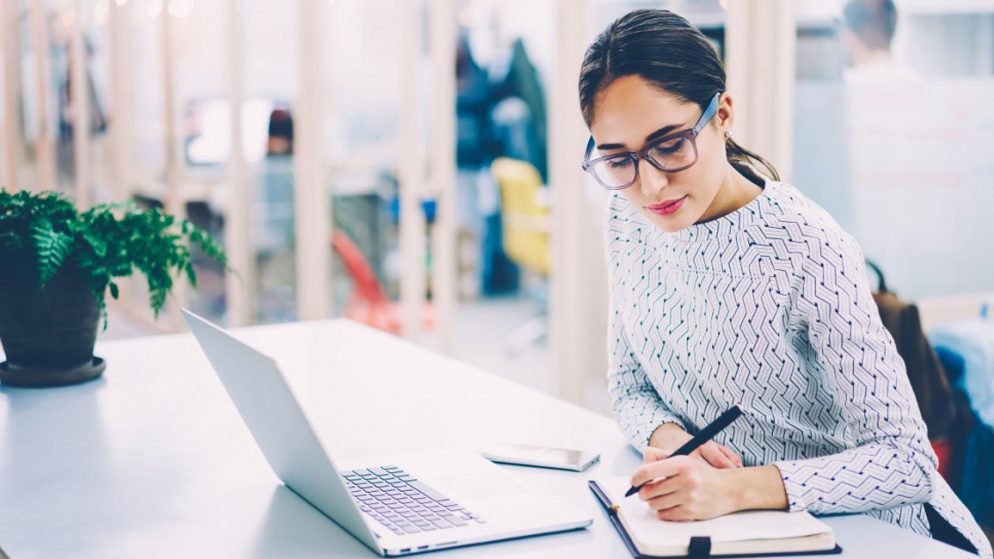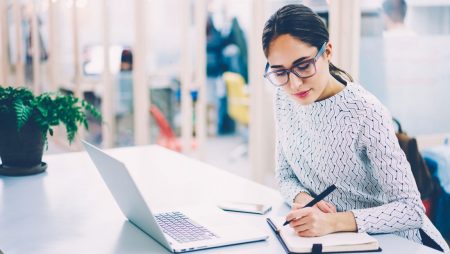 Heads up: Our content is reader-supported. This page includes affiliate links. If you click and purchase, I may receive a small commission at no extra cost to you.
Several years ago, I tried the free version of Grammarly, a grammar and spelling checker for proofreading articles, book chapters and blog posts. Since then, the product has evolved into a powerful writing assistant.
As a freelance writer, author, and content publisher, I use Grammarly Premium regularly for proofreading my work. I also rely on it for checking articles by other freelancers. It's a key tool for my business.
In this Grammarly review, I'll provide a background to the product before getting into its key feature. I'll also explain how to get the most value from Grammarly and if you should pay for the Premium version.
What Is Grammarly?
Grammarly is an advanced writing assistant. It offers grammar and plagiarism checks and enables writers to improve their works' readability.
The company is based in San Francisco. First released in 2009, the Grammarly product is available via a suite of desktop and web apps, as well as software plugins.
Read more about Grammarly history.
What Does Grammarly Do?
Essentially, Grammarly scans a piece of writing, and using artificial intelligence, identifies writing mistakes, errors and other issues. It includes these tools:
Grammar And Punctuation
It detects grammar and punctuation errors of all types. It also provides real-time suggestions and guidelines on how to correct these mistakes, for example, errant commas, misplaced apostrophes and other common punctuation mistakes.
Spell Check
Grammarly includes a robust spell-check tool. You can also add words to a custom dictionary and even create a dedicated style guide, using the business version.
Readability
Grammarly scans clunky sentences, paragraphs and passages. It determines the ideal age group for a writing sample. It flags readability issues based on:
Word-count
Character count
Reading time
Speaking time
Then, using AI technology, Grammarly proposes rewrites that are more concise and clearer for the reader.
Read more about the Grammarly Readability score
Writing Style
Grammarly provides word choice suggestions and rewrites based on the ideal audience and tone of a piece, as determined by the writer.
Writing Assistant
Grammarly includes an AI-powered writing assistant. Essentially, this assistant scans a piece of writing and proposes fixes and suggestions that you can accept or reject with a click.
Editing Reports
Grammarly offers a downloadable report that you can send to another writer or editor. It provides metrics and information they can use to improve a piece of writing.
Plagiarism Check
Grammarly detects plagiarism, by comparing a piece of writing to billions of web pages across the web. It provides articles with a plagiarism score and provides links that an editor can check.
Read more about the best plagiarism checkers
Who Is This Grammar Checker Good For?
Grammarly is useful for native English speakers and those who don't write in the English language that often. It also act as another line of defence for professional writers. Its ideal audience includes:
Bloggers
Freelance writers
Content marketers
Copywriters
Authors
Journalists
Students
Academics and essayists
Content publishers
Small business owners
Anyone who writes in English often
Grammarly provides English grammar checking tools only. However, it includes settings specific to Canadian English, American English, British English, Australian English and more.
How Much Does Grammarly Cost?

Grammarly pricing from their site
Here are the Grammarly pricing options for 2022:
Grammarly Premium monthly subscription costs $30 per month.
Grammarly Premium quarterly subscription costs $60
Grammarly Premium annual subscription costs $144.
You could always try the free version of Grammarly before upgrading.
How To Use Grammarly
Firstly, create an account using your Google or Facebook account, Facebook or your best email address. It's fine to start with the free version. Now, you can use Grammarly in several different ways.
Grammarly Web App
You access the Grammarly web app via app.grammarly.com. Then, paste a piece of writing directly into the web app. It'll scan your writing and propose fixes. You can then download the results or copy and paste it back into your writing app of choice.
Grammarly Desktop App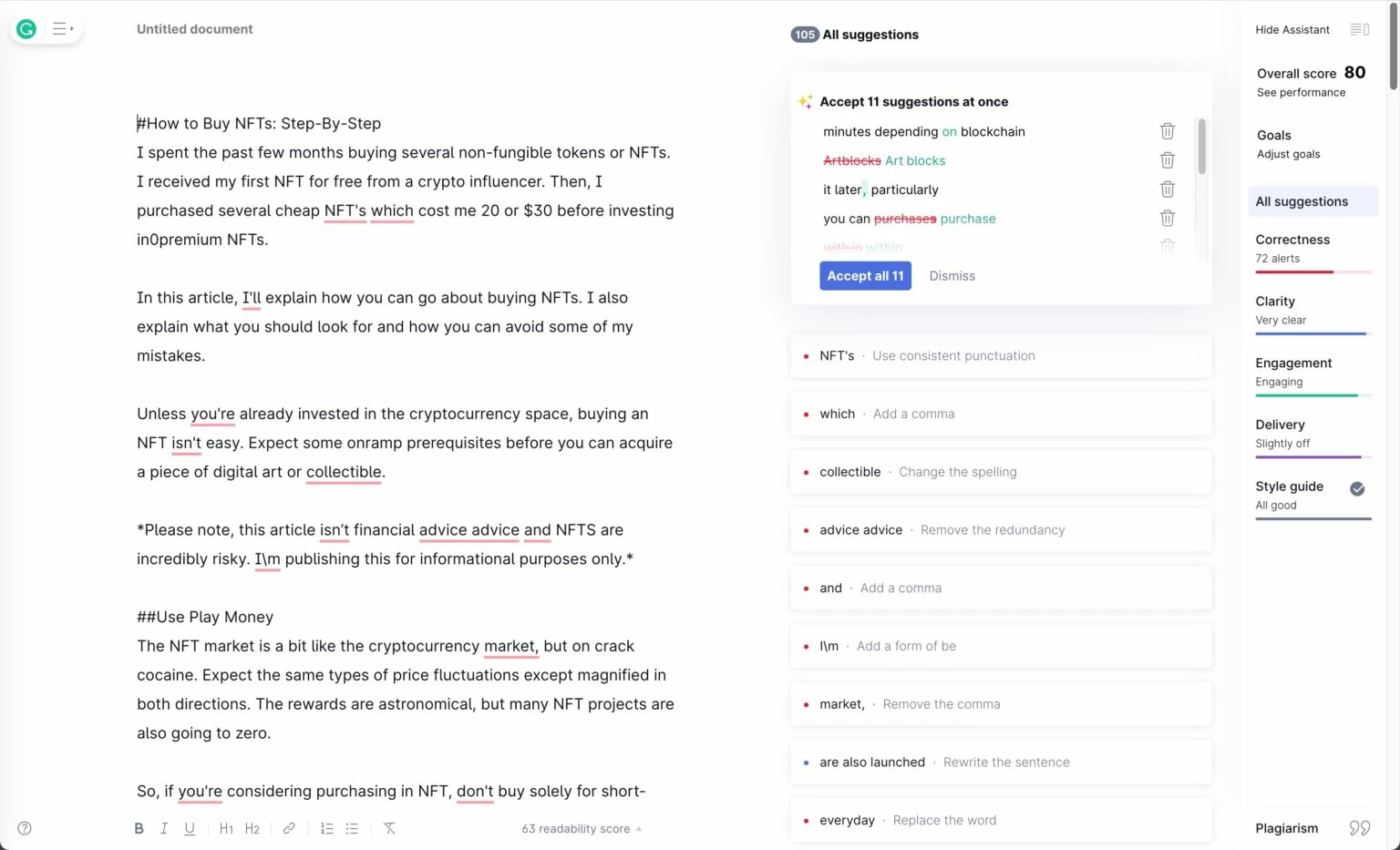 The Grammarly desktop app is powerful and fast
You can download a desktop app for Windows or Mac. These apps require internet access to use. They're quite useful as you can drag a file or Word doc directly into the app and check it. They also update automatically in the background.
The apps also support rich text formatting, meaning you can copy formatted articles from the app back into your writing or publishing app of choice.
Grammarly Browser Extensions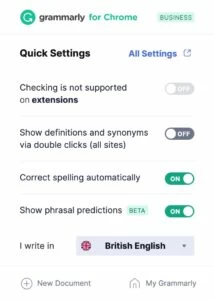 The Grammarly Chrome extension
Grammarly excels with its array of plugins for Chrome, Firefox, Safari and Microsoft Edge. After installing the plugin, login to your account.
Now, Grammarly automatically scans pieces of writing in your web browser. You can use it like a pop-up to check emails in Gmail, your latest social media posts and more, on the fly.
The Grammarly Chrome and other extensions are useful for checking emails, social media posts and anywhere you write online.
Grammarly Microsoft Office Plugin
Grammarly offers an officially supported plugin for Microsoft Office. Once installed, you can check and fix an article, report or email directly inside Microsoft Word or Outlook.
Grammarly Keyboard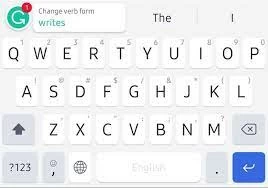 Grammarly includes an official smartphone keyboard app for iOS and Android devices.
Once activated, the keyboard app will check your writing as you compose a text message or email. It's useful for fixing mistakes while working on the go. It also includes smart predictions to speed up typing.
It's also possible to use Grammarly indirectly with other apps, assuming you are comfortable with the desktop app. Our resources below explain more:
Grammarly and Slack
Grammarly and Vscode
Grammarly Free Vs Grammarly Premium Version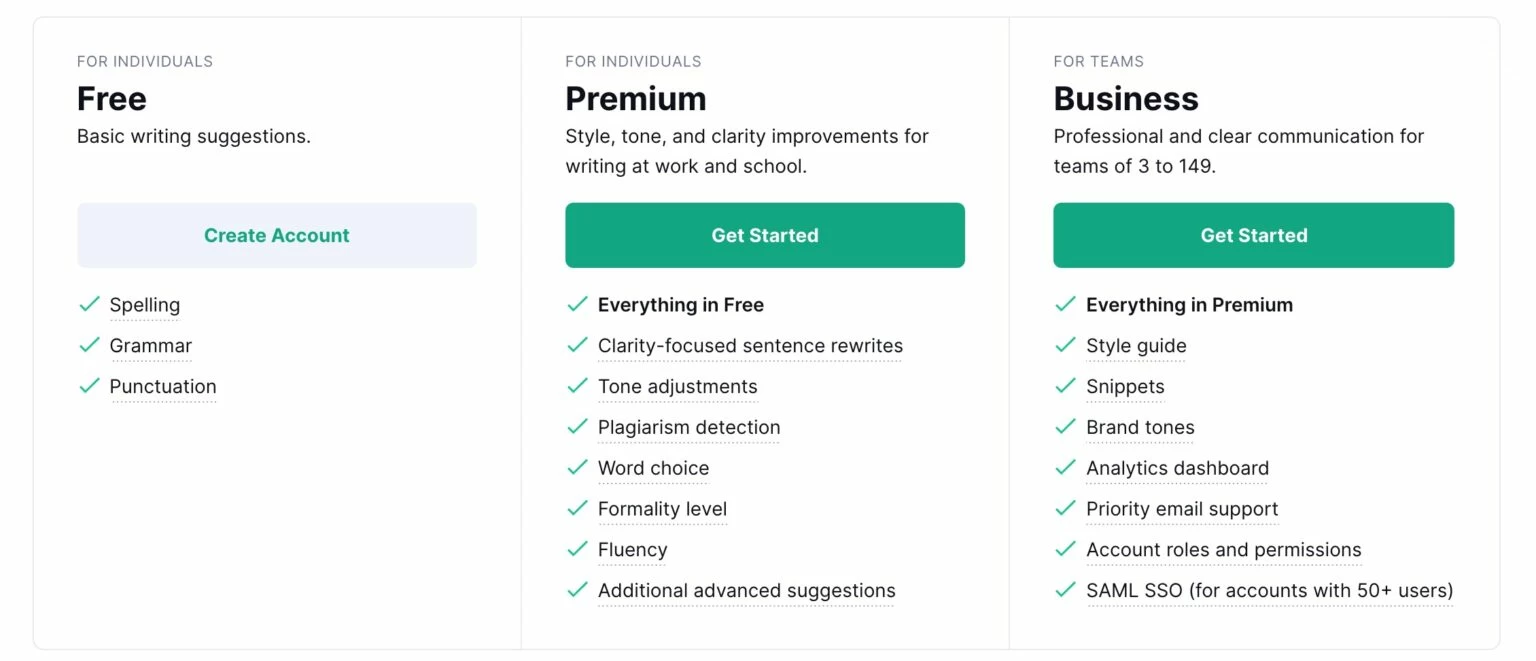 Grammarly Free Vs Grammarly Premium vs Grammarly Business
If you're on a budget, install the free browser extension and test it for yourself. It's ideal for writers and bloggers with a minimal budget for writing tools.
The free version contains most of the features of Grammarly Premium apart from an advanced grammar checker, a plagiarism detector and some vocabulary enhancement suggestions.
It underlines potential grammar mistakes in red and also propose basic rewrites and fixes. You can also switch between US, British, Canadian and Australian English. It should catch more mistakes than a basic grammar or spellchecker and you can try it, without spending money.
When you're ready to upgrade to the paid version, Grammarly Premium contains a number of additional checks and tools for those who write and publish content online regularly.
It also provides additional writing insights and an ability to set writing goals. It also finds and fixes more mistakes than the free version. The best Grammarly premium tools include:
The plagiarism report
Overused words
Inappropriate tone
Readability scores and reports
An advanced writing assistant
You can upgrade to Grammarly Premium for a month and cancel when you're done. Or you could upgrade for the entire year if you plan to use it regularly.
If you'd like to get more value from your subscription, check out our Grammarly tips and tricks.
Is Grammarly Premium Worth It?
For me, Grammarly Premium is worth it. I write and publish several dozen articles across several content websites each week. I also edit articles by other freelance writers for these sites with the help of a freelance editor.
It'd be impossible to edit and publish all of these articles without the help of a reliable premium grammar checker that can spot issues I usually miss. What's more, I've learnt a lot about the finer points of English grammar thanks to this tool.
I also use the plagiarism checker regularly when commissioning work by new freelance writers. Finally, I like that I can set a house style guide that my editor can use.
Our guide compares Grammarly Free vs Grammarly Premium.
Areas For Improvement
Grammarly isn't perfect. It could be improved in several different ways. The current price of $30 per month is expensive for writers on a budget, although you can avail of my discount.
I'd also like to see:
Support for other languages beyond English
A free trial for the plagiarism checker so users can see how valuable it is
Grammarly Business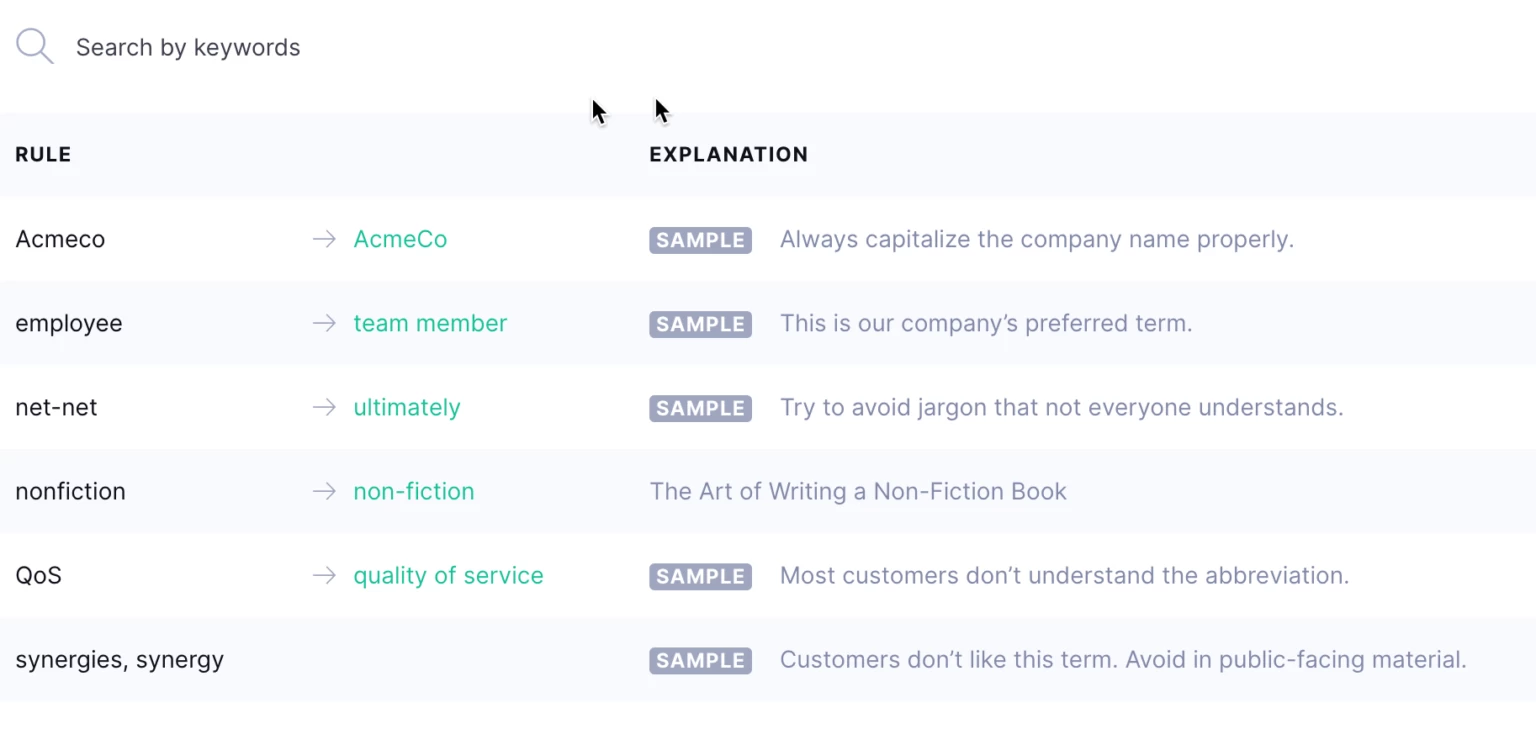 A style guide is a key Grammarly Business feature
Recently, Grammarly introduced a business version of their software. In addition to the features provided on the premium model, the business edition of the Grammarly software includes:
Admin and user management controls for privacy and security of your team's work
Priority 24/7 email support
Centralized billing
Monitoring tools for checking engagement trends
A style guide
Collaboration features
Grammarly for Business is a viable option if you're running a bigger content publishing team or work with freelance writers a lot.
Read our review of Grammarly Business
Is Grammarly Easy To Use?
Thanks to its proliferation of apps and plugins, Grammarly is easy to use wherever you write. It scans up to 100,000 characters in real-time and proposes fixes and suggestions.
It offers possible solutions and explanations for potential mistakes. You can filter through suggestions based on their importance or score. Then, you can accept or reject suggestions with a click. Grammarly helped me identify:
Typos
Confused prepositions
Overuse of the passive voice
Wordy sentences
Incorrect comma usage
Repetitive words
Punctuation errors
Common writing and grammar mistakes like misplaced apostrophes
Spelling errors
Lengthy sentences
Broke grammar rules
As Grammarly provides context to each fix, it'll help you improve your writing skills rather than simply offering fixes.
Writing Goals
Before using Grammarly to edit a longer piece of work, it's a good idea to set a writing goal. You can set these goals based on your:
Intent e.g., inform, tell a story or describe
Audience e.g., general or expert
Style e.g., formal or informal
Emotion e.g., mild or strong
Domain e.g., academic, business or technical
The premium version of Grammarly delivers additional insights based on these goals. I found this feature useful for editing technical documentation whereby I assumed the audience was knowledgeable about the topic.
Next, Grammarly surfaces issues to fix via five key grammar checker reports, alongside its plagiarism detector.
1. Correctness
Grammarly underlines and grammar and spelling mistakes in red and proposes fixes. Expect to use this report the most.
After using this grammar checker on several articles and book chapters, I discovered I've a bad habit of ending sentences with prepositions.
I'm also guilty of using the occasional squinting modifier. Yes, these are finer points of grammar but knowing my bad habits helped me tune up my writing.
The built-in grammar checkers in Microsoft Word and Google Docs didn't provide me with these type of insights
I also particularly like the "Accept all suggestions" feature. Essentially, this enables me to review several writing suggestions in a document and accept or reject them all at onc
2. Clarity

See the proposed rewrite to the side, I can apply with one click
Grammarly reviews a piece of writing for clumsy and awkward sentence structure. It then underlines issues in blue. It also scans for instances of the passive voice.
Using AI technology, Grammarly proposes rewrites and other fixes. You'll need to make a judgement about these recommendations, as not all are relevant. That said, I was impressed by many of these recommendations.
Use this report after you've fixed grammar mistakes.
3. Engagement
Grammarly reviews a piece of writing for difficult to understand and overused words and highlights them in green. It also looks for clumsy sentences.
Use this report to polish your writing by finding better synonyms.
4. Delivery
Grammarly reviews a piece of writing based on your preferred tone and audience. It underlines issues in purple. I didn't get as much value from this report.
5. Style
Grammarly reviews a piece of writing based on your company style guide. It highlights issues in grey.
Use this report if you work with freelancers and have a house style guide.
Learn more about style guides.
6. Grammarly Plagiarism Detector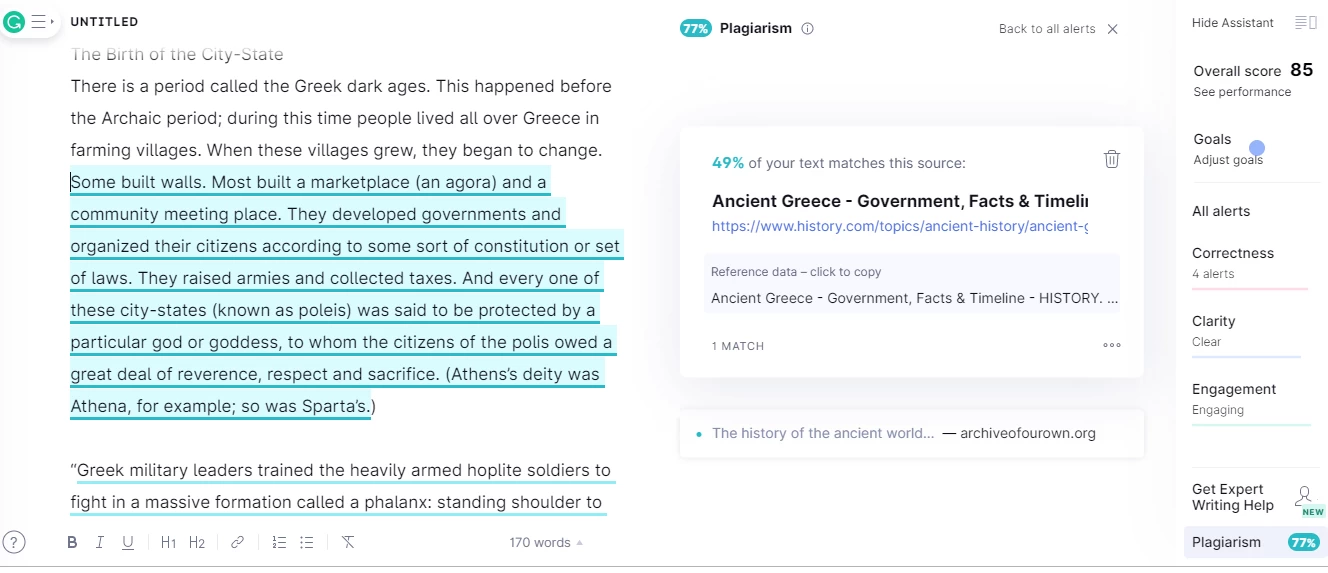 Grammarly plagiarism checker in action
The plagiarism report is one of my favorite Grammarly tools. It's premium only. Grammarly scans a piece of writing, scans the web and highlights potentially plagiarised content with links.
This tool appeals to college students and essayists concerned about citing too heavily from their sources, without proper attribution.
It's ideal for those writing academic content regularly. It helps with reviewing a peer's work and for checking an essay for accidental plagiarism.
The Grammarly plagiarism detector is also useful if you've written an article and can't remember your sources. Writers can check if they've inadvertently copied text from research sources without citing or linking correctly.
You can also check if a freelancer is providing you with original content. I also sometimes use this detector to check if someone has plagiarised popular articles from this site, so I can issue DMCA takedown requests.
Grammarly Competitors
Grammarly has been around since 2009 and is a well-known grammar checking tool. However, several key players are popular with writers and small business owners. The most popular include Word and Google Docs, ProWritingAid, Microsoft Editor, Ginger and Linguix.
Grammarly Vs Microsoft Word And Google Docs
Both the free and premium versions of Grammarly caught more errors in our test than the inbuilt grammar checker with Google Docs and Microsoft Office.
Considering, you can easily use Grammarly for free with this apps, it's a no-brainer.
Learn how to add Grammarly to Google Docs
We also cover how to add Grammarly to email
Grammarly Vs ProWritingAid
ProWritingAid is your best option if you don't want to use Grammarly. It's more affordable and almost as powerful.
The free version of Grammarly can check 10,000 words at a time. The free version of ProWroWritingAid can check 500 words at a time.
Read my ProWritingAid review.
Grammarly Vs. Whitesmoke
Grammarly is more powerful and user-friendly than Whitesmoke. Although Whitesmoke is cheaper, Grammarly contains more advanced grammar checking features and tools.
However, unlike Grammarly, Whitesmoke lacks a free version or trial.
Grammarly Vs. Turnitin
Grammarly is a better proofreader and grammar checker than Turnitin for one reason: availability.
Unless you're in academia, it's exceptionally difficult to buy or acquire Turnitin. Any student or writer can try and use Grammarly without issue, to check their essays, papers and more.
Read our guide to Grammarly alternatives.
In this video, I compare these tools against Grammarly. I also test it against Word's inbuilt grammar checking tool.
Grammarly Vs A Human Proofreader
Grammarly excels at checking short blocks of text and articles quickly and easily. It'll help you edit and publish your work faster.
But you still need to interpret and review its suggestions. the Grammarly handbook and the context it provides to suggestions and fixes help. Grammarly sometimes overlooked mistakes, particularly in creative writing and fiction.
So, I recommend paying a professional proofreader for longer pieces of work like a book chapter as they can assess fixes.
Using Grammarly As A Non-English Writer
British English is one of my native languages (alongside Irish). I sometimes write articles in British English. I also write in American English, depending on the website or blog audience. There are subtle differences between both types of English.
I've sprouted a few grey hairs reading scanning early drafts looking for instances of "realise" and "realize" or "centre" and "center"…
So, I value Grammarly's ability to proofread and grammar check a document for different types of English, and I use this feature often.
If English is your first language, Grammarly is a useful tool because it teaches the finer points of grammar.
Grammarly is still a good tool if English isn't your first language or if you don't write articles, blog posts or emails that often but it's an aid for learning English grammar rather than a teacher of English.
Can Grammarly Be Trusted?
If you're a freelance writer, content publisher or small business, there's little reason not to trust Grammarly.
Grammarly Business includes enterprise-grade encryption. It has also achieved several regarded security and compliance certifications including:
ISO 27001:2013
GDRP compliance
Health Insurance Portability and Accountability Act compliance
PCI-DSS compliance
If you're still concerned or work with sensitive materials, you can request a personal data report from Grammarly and see what information it holds about you before proceeding.
Our Review Process
We regularly update this Grammarly review as the product evolves. We test new features by checking articles, book chapters and blog posts for grammatical mistakes and other issues.
Typically, we test using the Grammarly Chrome app and the desktop Grammarly editor app. These articles and other writing samples range from several hundred to several thousand words in length. We also compare Grammarly to other popular and new grammar checkers.
Why You Can Trust Us
I've written and published dozens of articles for newspapers, magazines and online publications including, Forbes and Lifehacker. I'm also a best-selling non-fiction author, a trained journalist and a copywrit
Software like Grammarly forms a key part of my writing workflow for non-fiction. I use these types of software regularly to improve my work and also to check work by freelance writers who publish content on this site.
Grammarly Review: The Bottom Line
Grammarly is a useful and affordable writing tool that belongs in your toolbox. Whether you're a blogger, author, or small business owner, it'll help you find and fix errors in almost all types of writing, fast for 2022.