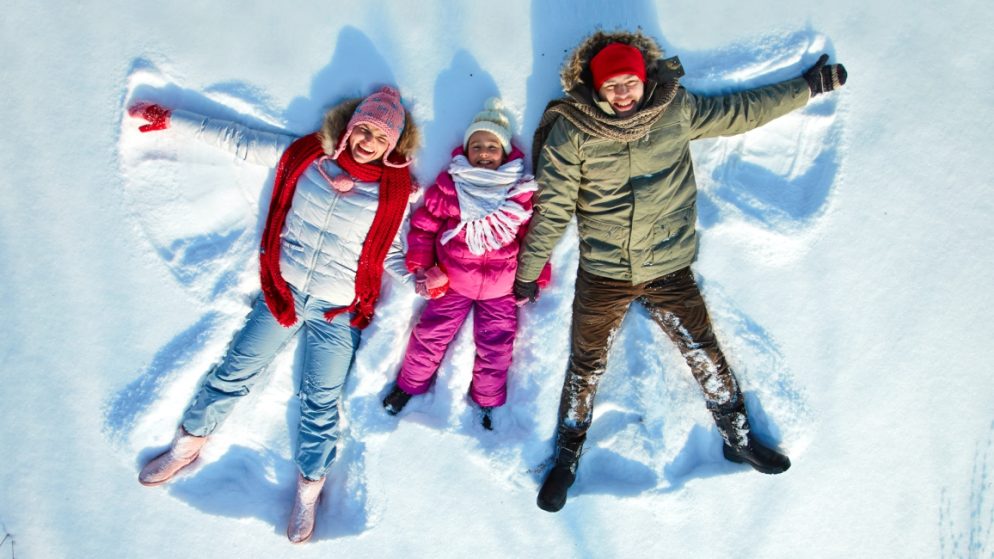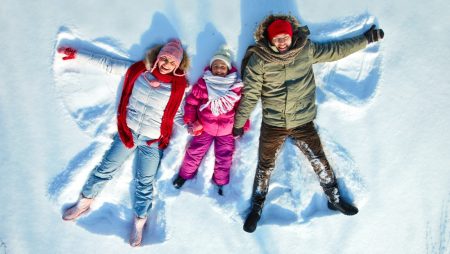 Heads up: Our content is reader-supported. This page includes affiliate links. If you click and purchase, I may receive a small commission at no extra cost to you.
About Filson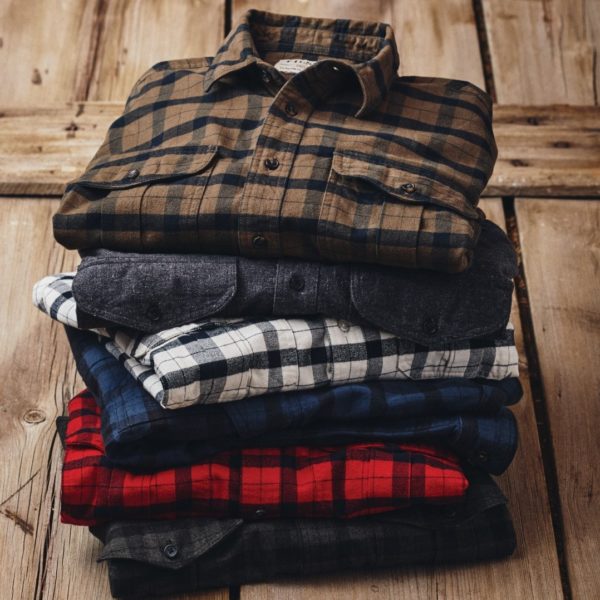 Filson is widely known for its outdoor apparel. It sells both men's and women's clothing, as well as accessories and luggage. The 100+ year old company has multiple locations across the united states, canada, and asia.
Coined as the original alaska outfitter since 1897 , the brand has a 472k following on instagram. Its website also features a blog with over 700 articles going to detail about their materials, offering how-to guides, and food recipes.
Does the long-standing company really shape up against the elements? This filson jackets review might help you answer that question. We're going to take an in-depth look at the company's history, bestsellers, practices, customer reviews, and more, to help you decide if their gear is worth buying.
Overview of Filson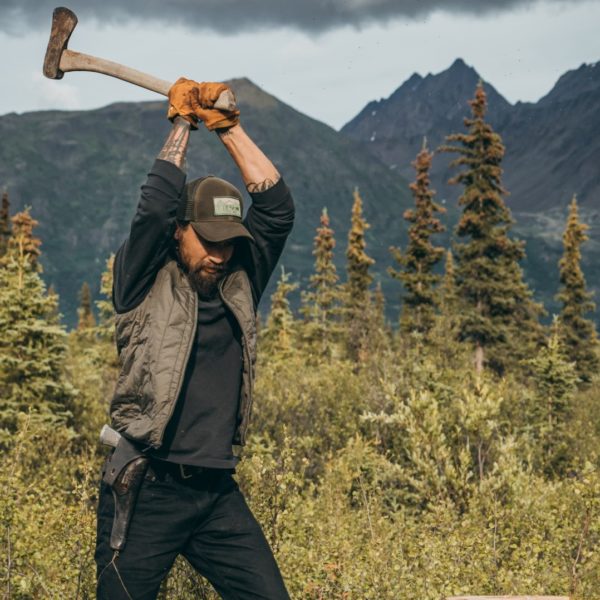 The outdoor clothing company began in 1897 with Clinton C. Filson. After moving to Seattle, Washington during the Gold Rush, Clinton launched Filson's Pioneer Alaska Clothing and Blanket Manufacturers.
Frigid conditions were noted in the Yukon, and it was because of these stories that Clinton was inspired to develop a reliable line of apparel. People depended on Filson for survival. After the Gold Rush, the company then became the one-stop shop for the outdoor man.
Still headquartered in Seattle to this day, Filson is known for durable, high-quality outerwear for adventurers and trade workers. Additionally, the company has since supported conservation efforts such as the National Forest Foundation and the Conservation Alliance.
This Filson jackets review will now give you a brief overview of the shopping experience with a pros and cons list:
Pros
A long-standing brand with a trustworthy reputation
Wide selection of apparel and accessories for men and women
Repair Policy for defective items
Financing options are available
Free shipping is available*
30-day return policy
Free returns
Ships internationally
Cons
Pricey for those on a budget
*Must have a total purchase of $75 and only within the US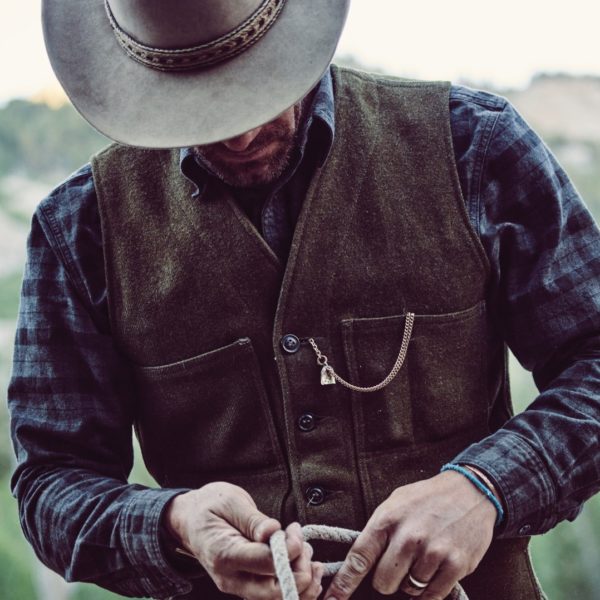 The company carries everything you might need for harsh weather or outdoor activities, including wool jackets and vests. They even sell accessories to complete the look, so if you're in the market for a Filson watch, you'll find one.
Note that there are financing options available for Filson clothing. So, without further ado, let's take a look at some of the top-selling pieces
Filson Jackets Review
Filson jackets may have kept people toasty during the Gold Rush, but which coats are keeping the modern consumer warm today? First, let's take a look at some of Filson's most popular outdoor wear.
Filson Tin Cloth Jacket Review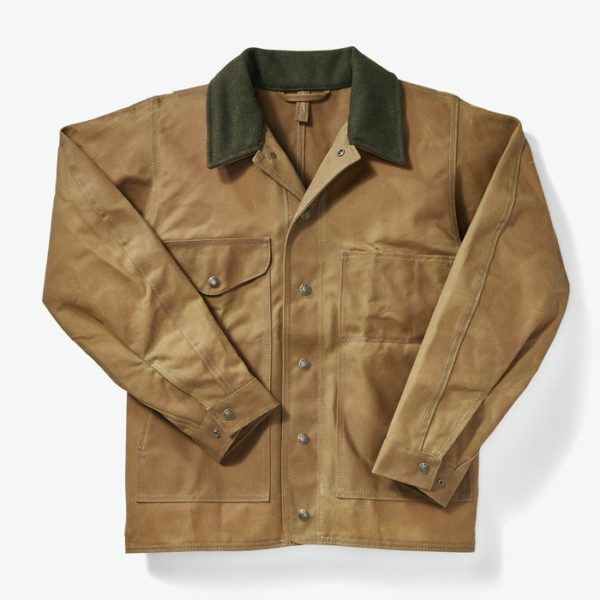 The Tin Cloth Jacket is a classic and durable shield from the elements. This waxed canvas coat is rain-repellent and abrasion-resistant. Plus, it allows for added liners if you ever need extra warmth.
If you're working hard outside during cold weather, the Tin Cloth Jacket allows for full mobility. So, it's definitely not your average puffy winter jacket. It also features adjustable waist and wrist cuffs so you can get a personalized fit.
Sizes range from extra small to 3XL. Unfortunately, the Tin Cloth Jacket is currently sold out. It normally sells for $295.
Filson Mackinaw Cruiser Alaska Fit Review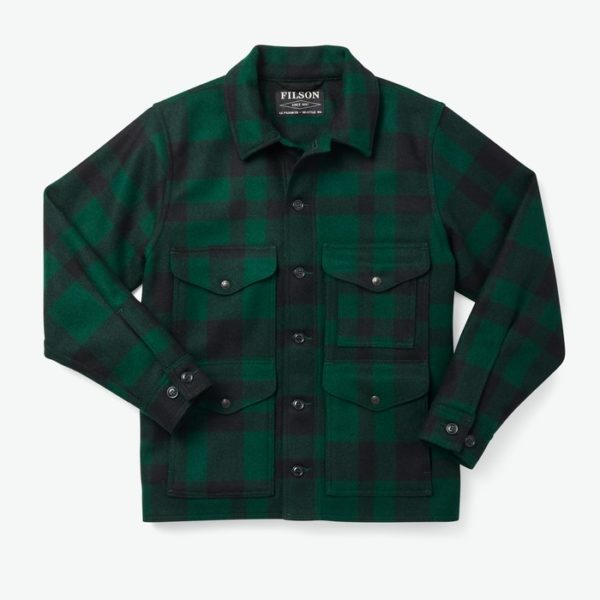 The next piece in this Filson jackets review is the Mackinaw Cruiser. This 100% wool coat is the ultimate cold-weather protector.
It was initially designed for foresters and timber cruisers in the Pacific Northwest, so you know it's built for the unpredictable winter elements.
The coat's material can insulate against wet or dry conditions. That means it's able to "absorb up to 30% of its own weight in water" without the uncomfortable damp feeling. It's also breathable and water-repellent, so whether you're working, hunting, or just hiking, this jacket has got you covered.
The Filson Mackinaw Cruiser is available in five colors, and sizes range from extra small to 3XL. It will run you about $495.
Filson Vests Review
There are days when it's not cold enough to wear a jacket and not warm enough to just wear a long sleeve shirt either. That's where vests come in. So, which Filson vests are customers loving right now? Keep reading to find out.
Filson Mackinaw Wool Vest Review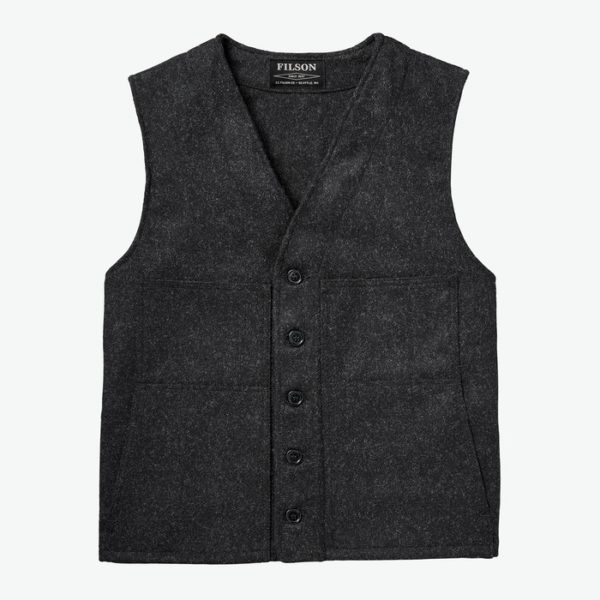 The Mackinaw Wool Vest is perfect for those in-between days. It's versatile and "universally trusted" by outdoor workers and enthusiasts. Using the same wool as the Mackinaw Cruiser, this vest provides warmth while being comfortable and breathable.
As it's not too bulky, the Mackinaw Wool Vest is easy to layer. Throwing it over a long-sleeve flannel shirt is bound to keep you warm and dry. As an added bonus, the side pockets are hand warmers.
TheMackinaw Wool Vestis available in five colors. Running from extra small to 3XL, it costs $165.
Filson Tin Pants Review
Next up: the three hottest Filson tin pants. These bottoms are essential for outdoor workers as they offer protection and a free range of motion. Don't forget that they come with ample storage space for all your hunting and gathering pocket tools.
Filson Oil Finish Double Tin Pants Review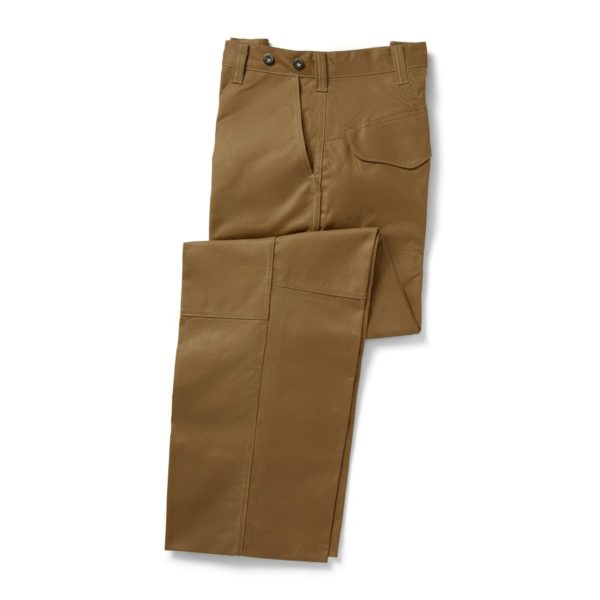 As described by filson, the oil finish double tin pants are "built for years of hard work." these waxed canvas pants are as tough as they come with water-repelling abilities and tear resistance.
These tin pants are perfect for heavy-duty jobs. As we said, you won't have to worry about catching snags due to the reinforced stitching at stress points. Plus, they're made to be a bit roomier, so you can move around easily.
Filson Oil Finish Single Tin Pants Review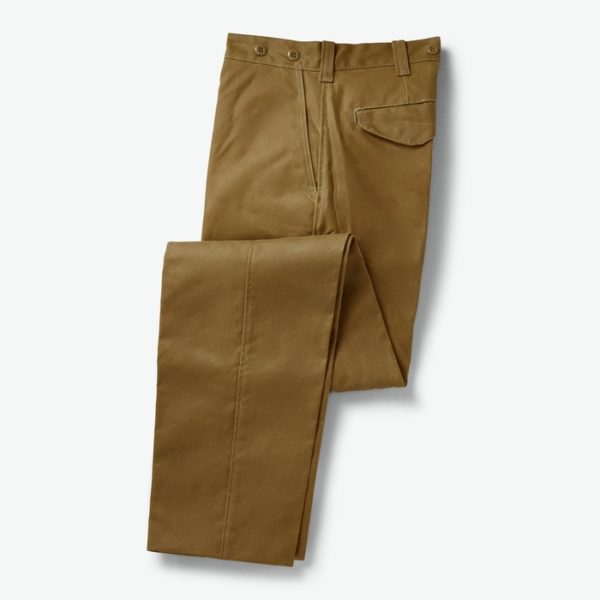 The next pair of Filson pants are the Oil Finish Singlebottoms. They're also made with tin cloth, making them durable and water-repellent. These are ideal for hunters, field workers, and mountain-men alike.
Like the Oil Finish Doubles, these work pants are reinforced at specific stress points, so you won't experience much wear and tear over the years. They're also slightly tapered at the bottom for extra protection over a pair of Filson boots.
The Oil Finish Single Tin Cloth Pants are currently sold out. They cost $195
Filson Dry Tin Cloth 5-Pocket Pants Review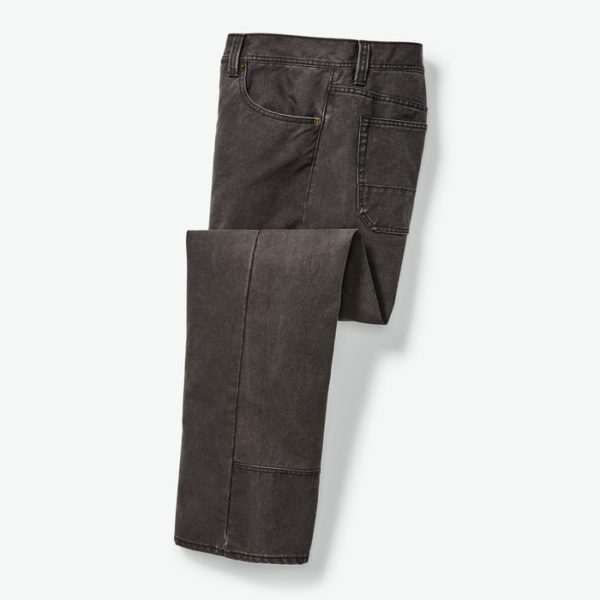 The Dry Tin Cloth 5-Pocket Pants offer a design reminiscent of denim bottoms. But, of course, they're made from the signature Filson tin cloth. They are unwaxed and lighter than the oil finish pants, making them even more cozy to walk around in.
Not only are they excellent work pants, but they can also double as casualwear. Regardless of how and when you use them, they can take any job you throw at them with the reinforced hems.
The Dry Tin Cloth Pants come in four different earthy colors for $135.
Filson Bags Review
Whether you're traveling or doing fieldwork, your pockets alone aren't enough for extra hardware. Well, the best-selling Filson bags offer you a solution
Filson Rugged Twill Original Briefcase Review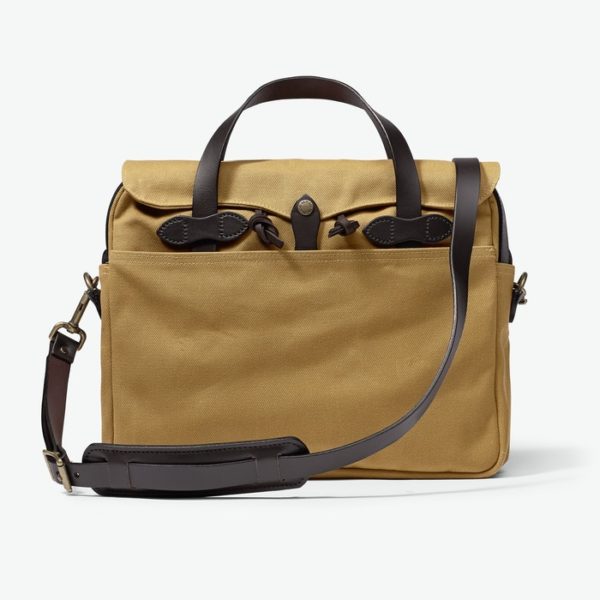 The Rugged Twill Original Briefcase has a history with the company. It was introduced in 1994 and continues to be well-loved by customers.
Made with 'industrial-strength' materials, the Filson briefcase will keep your valuables safe. The leather was sourced in North America, and the heavy-gauge brass zipper will last you a lifetime.
The bag features many pockets for storage and organization. Plus, it meets the guidelines for carry-on requirements.
The $325 Rugged Twill Original Briefcase is available in navy, tan, and green to fit your personal tastes. You can even pair it with a matching Filson duffle for travel.
Filson Hats Review
So, we've done our Filson jackets review. It's time to move on to essential accessories like the stylish Filson hats, which stay true to the functionality and durability of their apparel. Let's take a look at the hottest picks below.
Filson Summer Packer Hat Review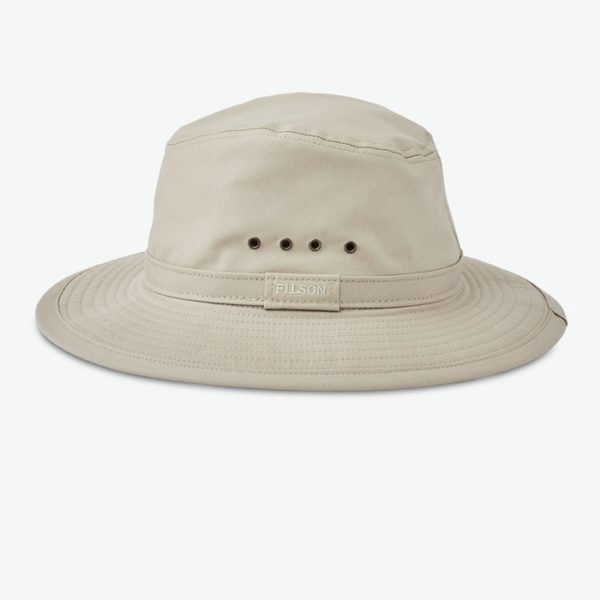 The Filson Summer Packer Hat is a prime example of sun protection. It's ideal for everyday fishing, hiking, hunting, or fieldwork. It's made from a breathable and lightweight shelter cloth, which also offers water-repelling abilities.
This hat can also be rolled up for easy storage. Plus, it features ventilating grommets for hot and sunny conditions. Those UV rays don't stand a chance against this $75 hat.
Is Filson Ethical?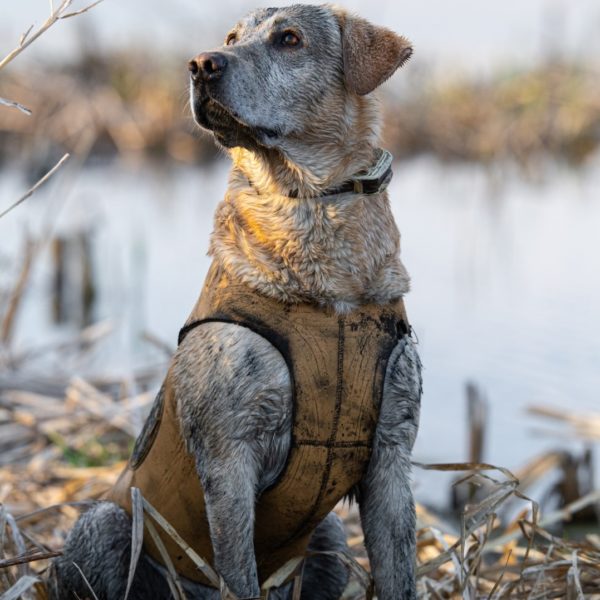 Filson does use ethical and sustainable practices when sourcing its materials. For example, the company's goose-down supply comes from Allied Feather & Down, specializing in responsibly sourced materials.
They also use eco-friendly practices in manufacturing. In addition, they offer a program where damaged bags are restored and resold at their physical locations.
Who Is Filson For? 
Filson's target demographic is the average outdoors person or camping enthusiast. Their apparel is made from industrial-strength materials and suitable for those who spend their days working outside.
Comparison: Filson vs. Barbour 
Filson isn't the only outdoor apparel company out there. So, this Filson jackets review took a look at Barbour to see how the two brands compare.
First, we'll go through a few of their similarities:
Both companies offer a repair program
Offer similar styles of clothing with comparable price ranges
Both 100+-year-old companies
Began with outerwear as the main clothing design
You could say that they're pretty similar. But, once you dive deeper into Barbour, you'll find differences as well:
Barbour was founded in the UK
Barbour offers apparel for children and even dogs
Barbour has since provided more stylish lifestyle clothing like dresses and knitwear
Filson ships internationally while Barbour currently does not
Filson has all of the materials and tools you need to stay protected in the wilderness. Barbour offers similar styles, like waxed coats, but they have a bit of stylish flair to them. In addition, Barbour can also keep your pup warm.
Both are established labels which have got your back in case of rips and tears. So, whose  designs are calling to you the most? Remember that if you live in the US, Filson is your only option between the two.
Filson Reviews: What Do Customers Think?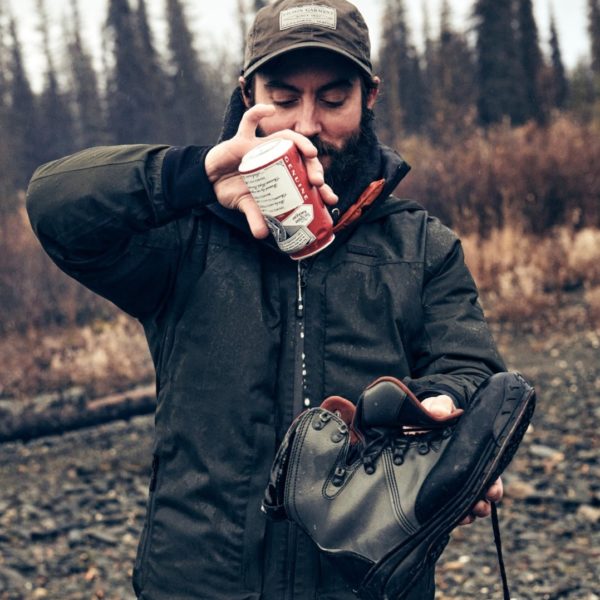 Now, we're at the point in this Filson jackets review where we go over some customer ratings. So, what do their patrons think?
We searched the internet for feedback outside of the company website. Luckily, there were many comments on Trustpilot and Reddit threads.
Here's the average rating on Filson for the products in this review:
Tin Cloth Jacket: 4.7/5 stars from 102 reviews
Mackinaw Cruiser Jacket: 4.8/5 stars from 502 reviews
Mackinaw Wool Vest: 4.9/5 stars from 311 reviews
Oil Finish Double Tin Cloth Pants: 4.7/5 stars from 134 reviews
Oil Finish Single Tin Cloth Pants: 4.6/5 stars from 147 reviews
Dry Tin Cloth 5-Pocket Pants: 4.4/5 stars from 138 reviews
Rugged Twill Original Briefcase: 4.8/5 stars from 233 reviews
Journeyman Backpack: 4.7/5 stars from 95 reviews
Summer Packer Hat: 4.6/5 stars from 119 reviews
When it comes to the Mackinaw Cruiser, the reception is generally favorable. Customers enjoy the coat's longevity and warmth.
One reviewer writes, "My father bought my first Filson Mackinaw for me in 1975. Today, I handed it down to my godson and ordered another. This will go to my grandson. The first one carried me through the forty-five East Coast winters and is now going to Wisconsin. What else is there to say?"
Another satisfied customer writes, "Got this as an anniversary gift from my partner, and I LOVE it. I got the size small, and it fits perfectly. I normally wear medium-sized t-shirts, but after doing some measurements, I realized small would fit me best. There's still enough room to comfortably fit a hoodie underneath!"
Regarding the 4.6/5 star rated Oil Finish Single Tin Cloth Pants, people love the durability and the mobility it allows for work.
Is Filson Worth It?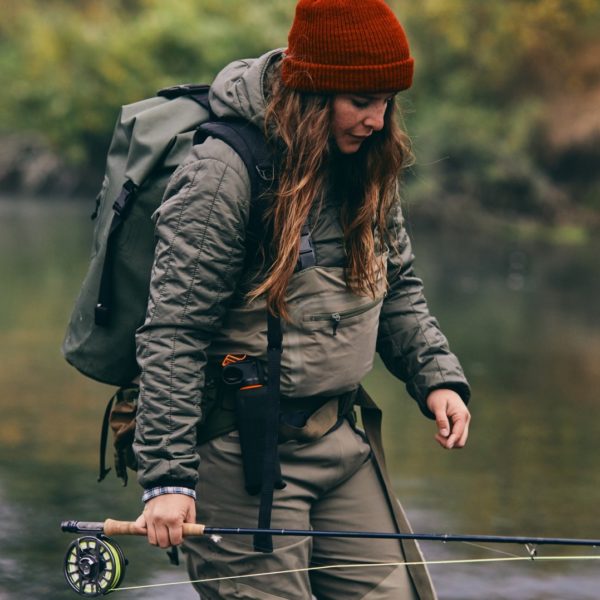 Durable wear is essential for people who spend the majority of their time outdoors. Filson is an example of a brand that manufactures clothing that can withstand nature's unpredictability.
Based on this Filson jackets review, we would say that the brand is worth checking out if you have the means. They're a company with a long history of providing reliable outerwear, and it seems that they've continued that legacy today.
Filson Promotions & Discounts 
At this time, we couldn't find a Filson sale section or any active deals on the company's website. We suggest following their social media channels to stay up to date on any upcoming promotions
Where to Buy Filson
Customers can shop the brand's entire collection online at filson.com. You can also find a Filson outlet near you with the help of their store locator.
FAQ
Who is Filson owned by?
Filson is owned by Bedrock Manufacturing. The business was founded by Clinton C. Filson nearly 124 years ago.
Where is Filson made? 
This Filson jackets review discovered that its products are made in the United States, Canada, the UK, and Asia.
Does Filson fit true to size? 
Filson clothes generally run true to size. But based on customer testimonials, some of their jackets run a bit large and their vests fit a little snug.
What is Filson's Shipping Policy?
Filson offersfree US shippingon orders that total $75 or more. In addition, they offer standard, 2-day, and next-day shipping options. In Canada, economy and express delivery methods are also available.
For international orders, the flat shipping fee is $69. The duties and taxes depend on your local regulations and the product value.
What is Filson's Return Policy?
This Filson jackets review found that the company has a 30-day return policy. You can either opt for a full refund or have it transferred to store credit. It should take between 7 to 12 business days to receive your refund.
Prepaid return labels are only available for US residents. Unfortunately, international buyers must fill out a Return Slip and cover shipping costs.