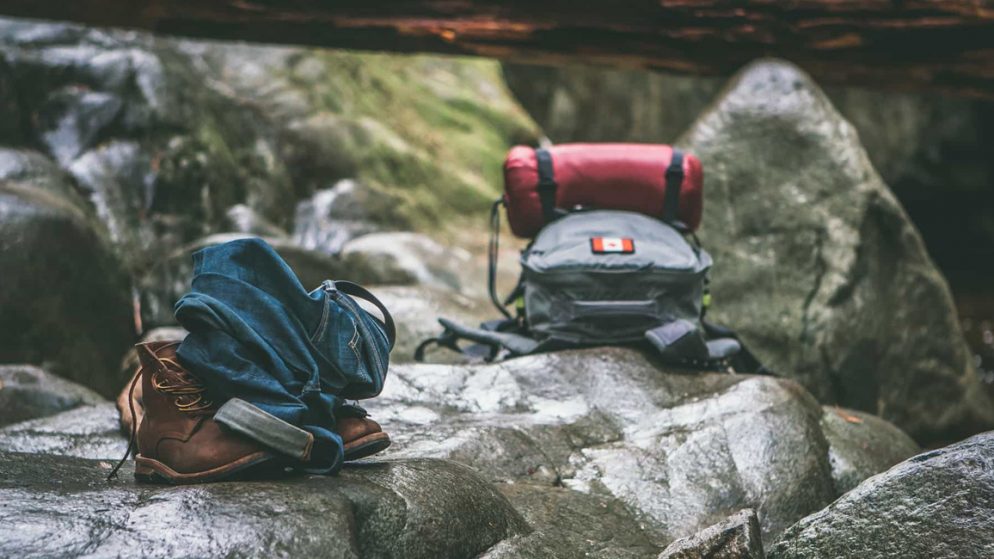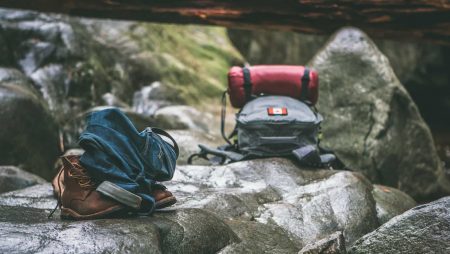 Our content is reader-supported. If you click on our links, we may earn a commission.
On the hunt for some outdoor adventure clothing? Finding affordable outdoor clothing and gear without compromising quality can be difficult. Eddie Bauer offers some great options, including rentals. Discover Eddie Bauer travel sportswear and gear's must-know pros and cons!
It is no secret that outdoor adventure apparel is generally pricier. Buying a new down jacket for your next hiking trip is an investment that will likely set you back a few hundred dollars, if not more.
We've previously covered travel apparel and gear brands like Anatomie clothing, Allbirds shoes, and Osprey backpacks to figure out whether they're actually what travelers need.
You may have come across Eddie Bauer while searching for affordable, stylish outdoor gear. Read our review to find out if Eddie Bauer the right fit for your travel adventures!
Our Rating: 4.0/5
Pros:
High quality products
Inclusivity
Great Rental program
Resale on used gears
Cons:
Limited offerings for extreme weather gear
Some products are pricey for budget travelers
What is Eddie Bauer?
Eddie Bauer is a popular American outdoor apparel company with a range of products, including down jackets, footwear, adventure gear, and more. Established in 1920, the Eddie Bauer brand has become the top clothing choice for many adventurers worldwide. ‍
Is Eddie Bauer Affordable?
Eddie Bauer is relatively affordable compared to other outdoor apparel brands, carrying various products for adventure travelers. This makes the brand a perfect place to start for travelers on a budget looking to pick up a few items before setting off on their next expedition.
Eddie Bauer's commitment to American forests
Not only is Eddie Bauer a great travel apparel brand, they're also a brand committed to the conservation of wildlife habitats and forests across North America!
Eddie Bauer has collaborated with American Forests for over 25 years, planted close to 85 million trees in over 40 states and provinces across the United States and Canada.
In addition, Eddie Bauer has also frequently donated to conservation-related grassroots organizations in the efforts of conserving wildlife habitats and ecosystems.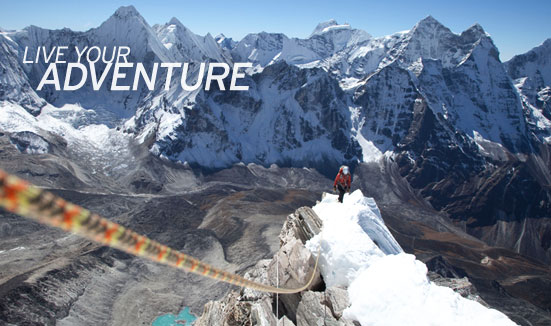 Is Eddie Bauer Inclusive?
According to EddieBauer.com, Eddie Bauer's vision statement is: "To inspire, enable, and empower everyone to experience the outdoors and live their adventure."
Eddie Bauer's commitment to its vision statement can be seen in the range of inclusive product offerings and sizing available on its site. EddieBauer.com offers clothing tailored explicitly for plus-size women, petite women, children, and tall men and women.
They also have a section for gender-neutral shoppers. The variety and range of options are proof of the brand's commitment to helping shoppers feel comfortable and confident in their clothing.
Eddie Bauer's Rentals: How it works.
One of the coolest features offered by Eddie Bauer is its rental program. This program is what attracts a lot of budget travelers.
Going on a backpacking trip but don't want to invest hundreds of dollars in clothing and gear knowing you likely won't use it more than once? Or maybe you live in a warm-weather city but you're going skiing for a week in Colorado and need an affordable down jacket? Eddie Bauer's rental program might be the perfect fit for you!

The rental program is straightforward to use. Here's how it works:
Browse products you might be interested in
Choose and select the product for rental
Select the dates you'll need it for
Voila!
When you're done with the product, heres how you return it:
Put the product in a box, preferably the one that it came in
Attach the free included return label.
Drop it off at any FedEx locations.
It's that simple!
In addition, the prices for renting clothing, shoes, and gear are relatively low! Prices start at just a couple dollars a day to rent certain items. This is truly a budget traveler's dream scenario.
You can also keep the items you rent instead of returning them; the rental price is simply deducted from the order price. Important to note, though, is that you must email [email protected] with your order number to learn if your rental item is available to keep.
The good news is that there are many options to choose from. You can cop a pair of Eddie Bauer boots, a nice Eddie Bauer jacket, or even an Eddie Bauer backpack! All on the low, if purchased through the rental or used item programs.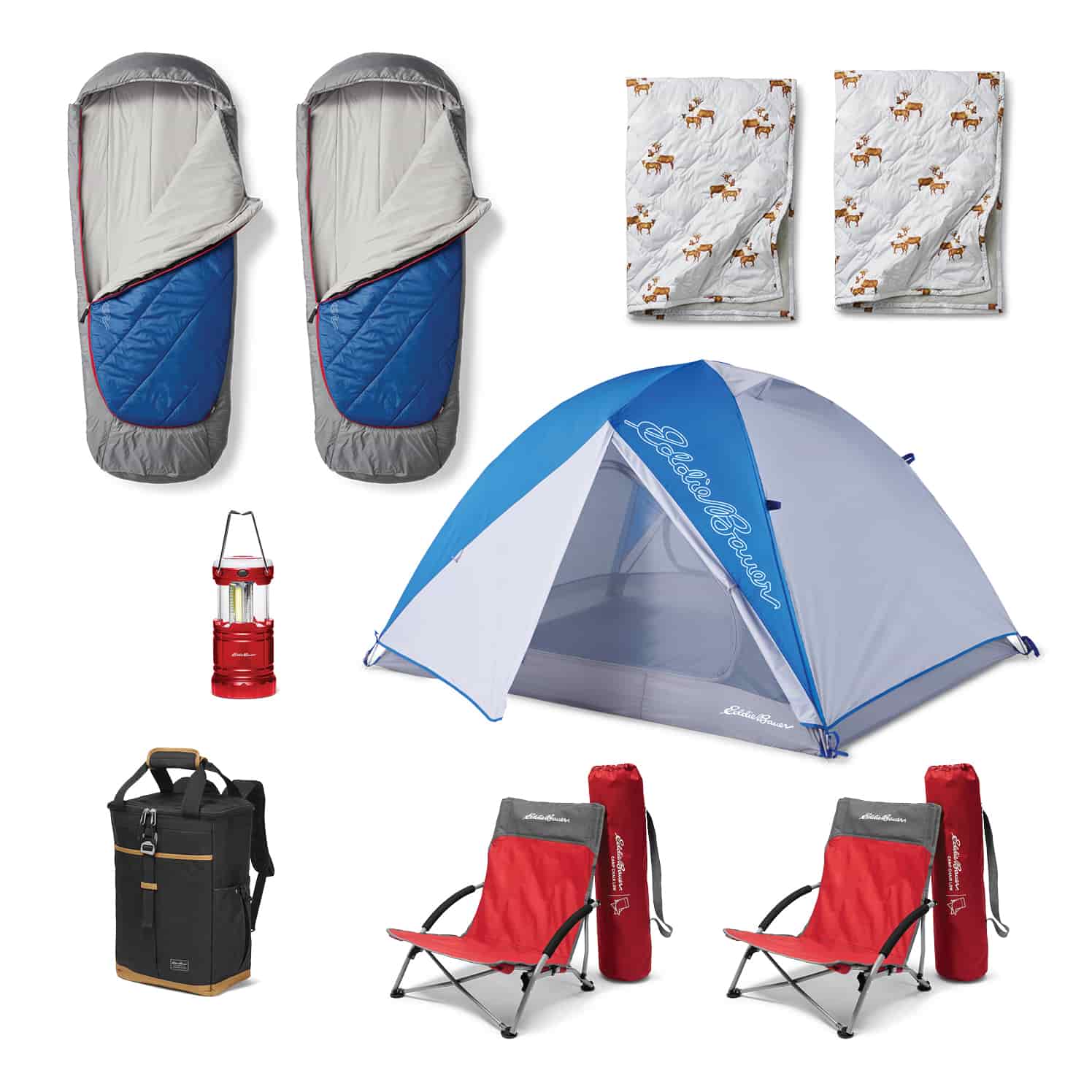 The rental program also offers the option to buy used clothing, gear, and shoes! Another great way to save money on pre-loved items and practice sustainable shopping habits.
Drawbacks of Eddie Bauer products
There are only a few small drawbacks to the brand and its products.
One of the drawbacks is that the temperature rating of most of their sleeping bags only ranges from 20-40 degrees Fahrenheit. Only one sleeping bag is temperature rated to -30 degrees and is quite expensive–the Karakoram -30 Sleeping Bag will run you about $800.
This might not be essential if you're only shopping for clothing. Still, suppose you're looking for a wide variety of gear rated for extremely low temperatures. In that case, Eddie Bauer might not have the range of offerings to fit the bill.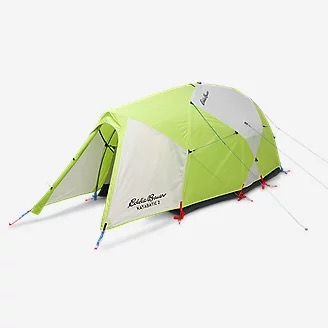 On that note, only one 4-season tent is currently offered on Eddie Bauer, the Katabatic 2 Tent. It is only offered in one color.
This tent is a hefty investment at a price of around $800. It might be worth shopping around and comparing with other brands to find a tent that fits your needs if traveling to an area with low temperatures, snow, or extreme rain.
The Katabatic 2 Tent and the Karakoram -30 Sleeping Bag are both parts of the brand's First Ascent line, leading to the next drawback regarding affordability.
The First Ascent line is on the pricier side compared to their other products. This makes sense based on the types of activities the clothing in the First Ascent line is designed for, but it still might be a bit out of reach for budget travelers. The pieces in the line are still less expensive compared to other brands in the adventure apparel category.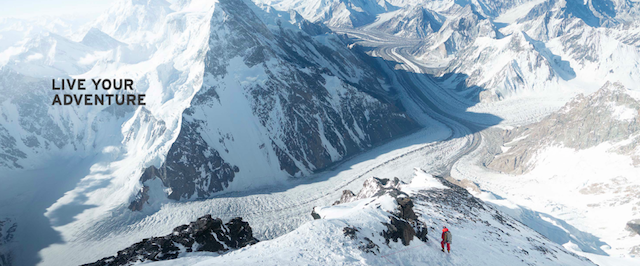 Is Eddie Bauer worth it?
Eddie Bauer products are affordable and stylish, making them an excellent fit for budget adventure travelers. The brand's commitment to inclusion can be seen through its variety of apparel offerings. The rental program provides shoppers access to temporary usage of clothing and gear, which is an excellent option for travelers looking to save a bit of money.
Potential drawbacks include the limited offerings and high pricing of extreme weather gear available through the brand. However, we feel like if you're a frequent backpacker or traveler looking for quality brands, Eddie Bauer is definitely a brand worth considering!
Eddie Bauer could be a perfect match for you if you're simply looking for fashionable, reliable, and affordable adventure clothing!
Ready to plan your travels?
Keep all your travel plans organized in one place with Pilot!
Pilot is your brand-new travel planner that helps you discover and build travel itineraries connecting you to resources everywhere. Make the planning experience more fun by collaborating with your travel buddies! Pilot makes it fun and easy to share and relive your favorite travel memories with many useful features!