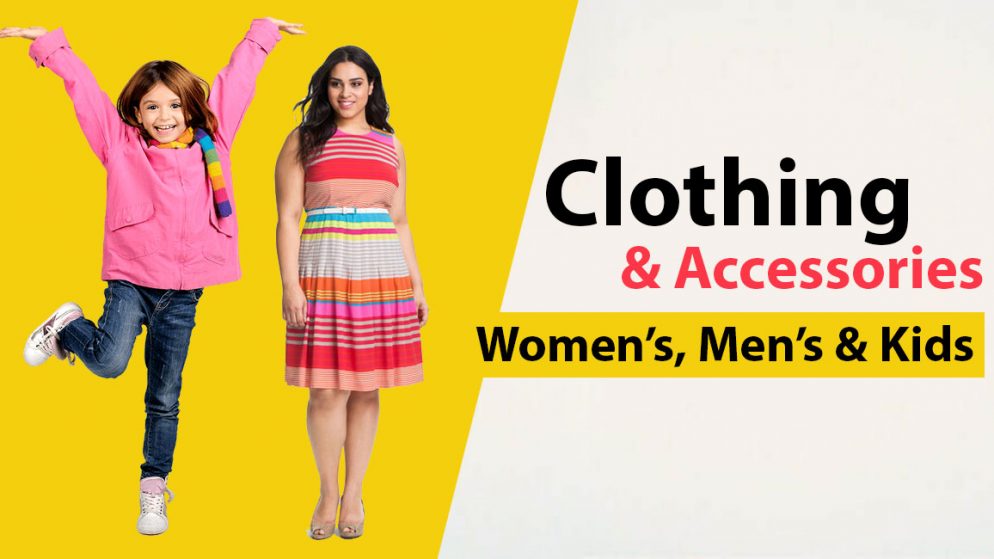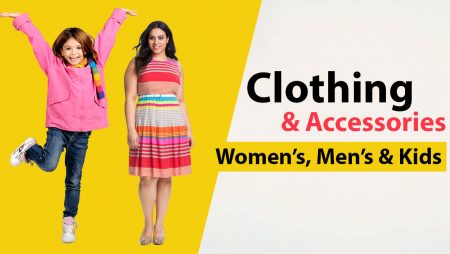 This post contains affiliate links. If you use these links to buy something we may earn a commission. Thanks.
My interest in Cotton On has been sparked for a time now. Their aesthetic, which is primarily comprised of loungewear, graphic tees, and jeans, speaks directly to my soul as someone whose wardrobe tends to lean very casually. I was curious to learn more about Cotton On because of their substantial-looking denim, claims of social and environmental responsibility (activewear made from coffee grounds?), and extremely affordable pricing range.
I decided to order a load to learn more about Cotton On's sustainability narrative for myself since they do, after all, provide free returns. How do the price point and quality compare? What the heck is going on with the sizing, too?
Love You A Latte Line by Cotton On
Coffee Grounds Recycled into Activewear
I had planned to evaluate Cotton On mostly for denim, but I got diverted when I learned that the Love You A Latte line of sustainable activewear is produced from used coffee grounds. One is that it sounds cool. (I'll get to that in a second.) Two, I can't get enough of this dotty pattern. This is baffling as hell because Chris called it "creepy," and even though I'm as trypophobic as they come (I mean, almost cripplingly sensitive), this doesn't even remotely trigger me. I like it, pals. very cute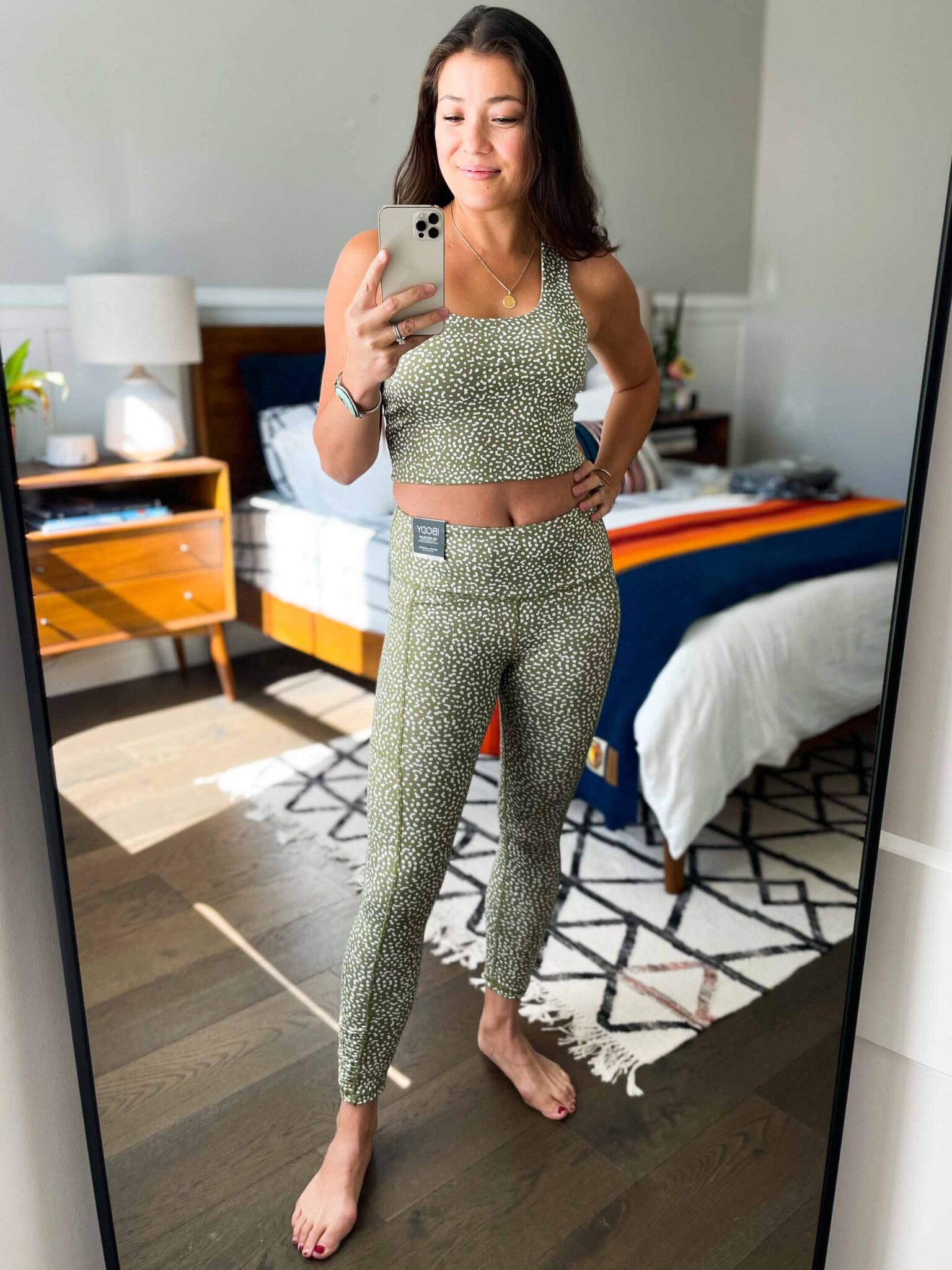 LOVE YOU A LATTE 7/8 ACTIVE TIGHTS & REVERSIBLE VESTLETTE FROM COTTON ON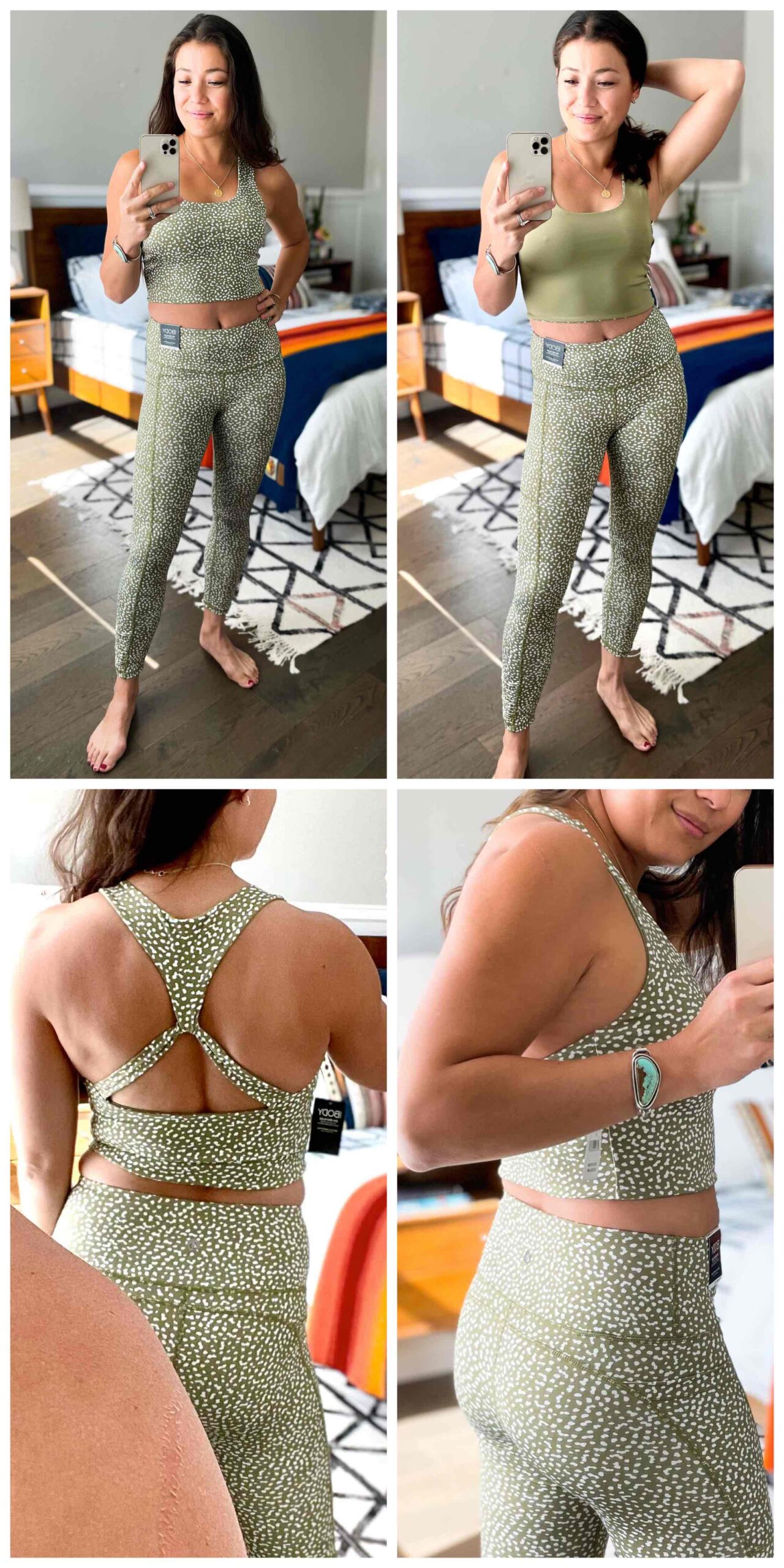 The Love You A Latte Reversible Veslette—hello, new fave word—retails for $19.99, while the Love You A Latte 7/8 Active Tights cost $34.99 at the regular price. They are currently being sold for $15 and $10, respectively. Do they have the same high-end standard as Zella, Lululemon, or even Athleta? No. If all the coffee talk is true, the fabric isn't quite as thick or compressive, but it is performance-oriented, and the features feel like a significant value addition.
LOVE YOU A LATTE RUCHED VESTLET & 7/8 TIGHTS BY COTTON ON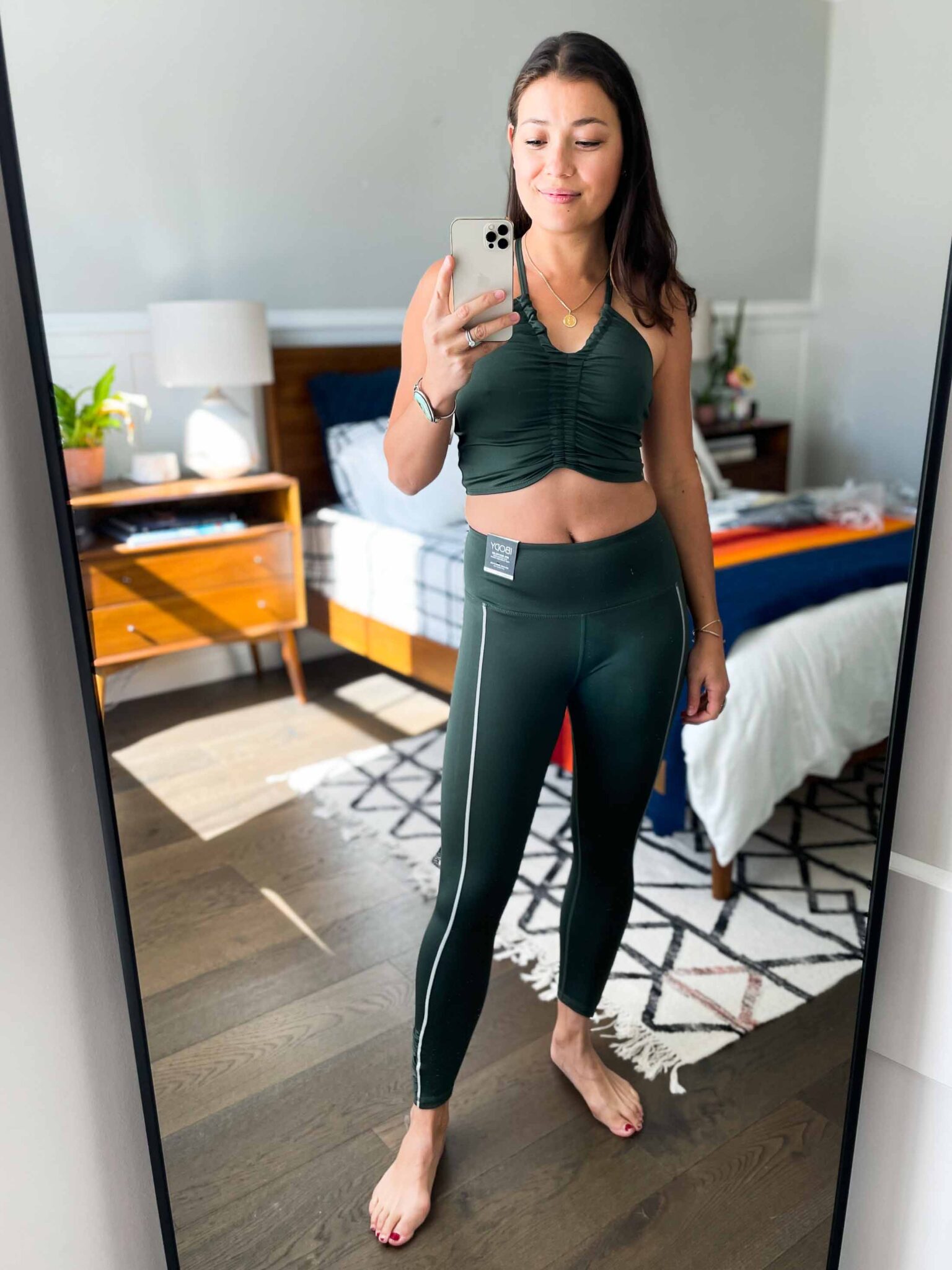 Key Learnings: You ask what the difference is between a Vestlette and a Vestlet. I have the exact same question. I fear it will be yet another copyediting error, or even a failure from trying to serve clients in both British and American English. That's not the point here, though, in any case. The key takeaway from this is that Cotton On is doing well in the trimmed athletic top game. Although this ruched vestlet isn't the most stable top, it's perfect for a mat exercise. Beautiful. (You might reposition the ruching for essential inclusion in the front; doing so, however, affects the length of the ties toward the back.)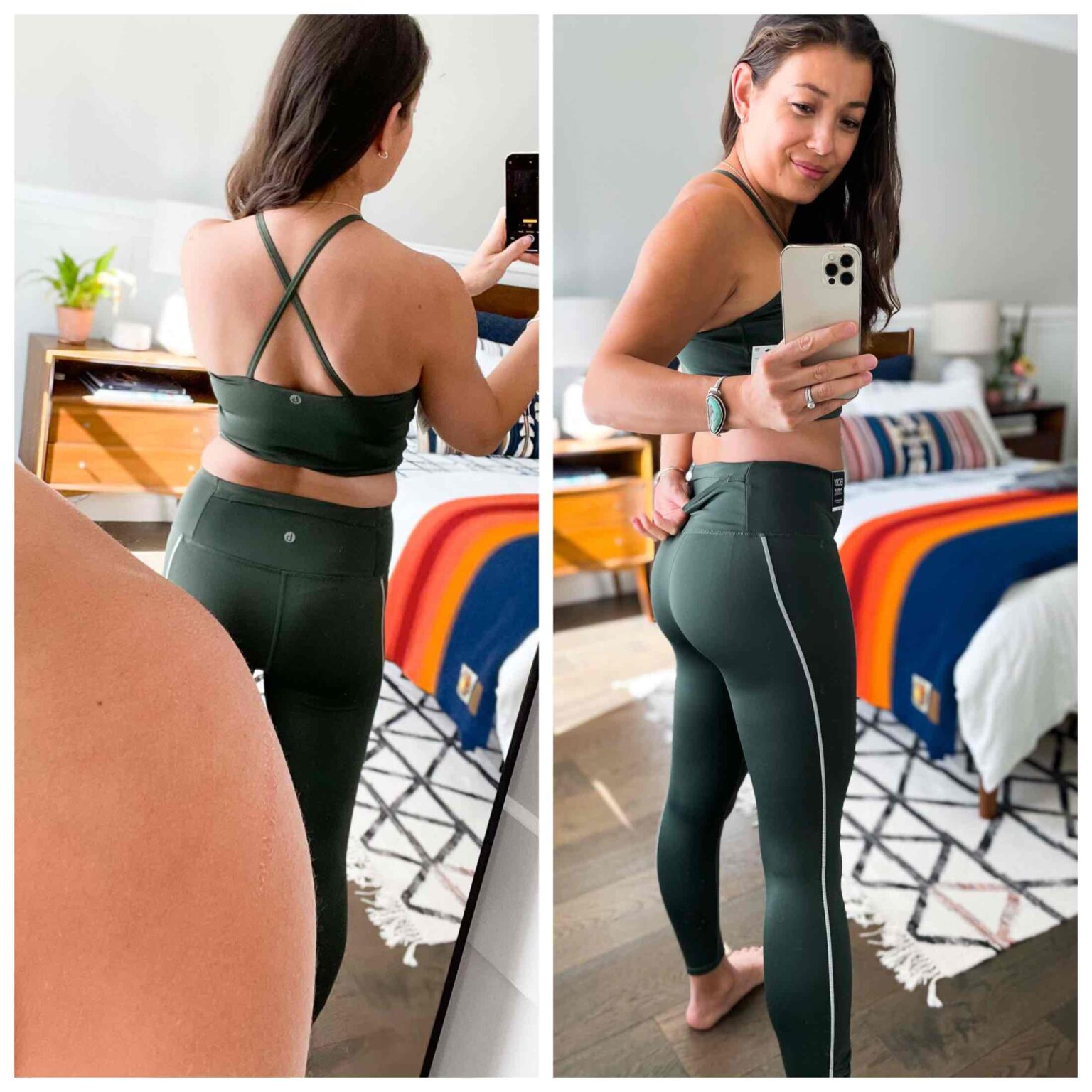 Performance Activewear & Loungewear by Cotton on
Although the idea of using recycled coffee grounds to produce their sportswear first drew me in, this only accounts for a relatively tiny portion of Cotton On's gym and loungewear selection. Outside of the Love You A Latte line, some of the activewear, for an instance, is marked "made with recycled fibers," but I'm not sure what that precisely means. The research continues below since I am aware that numerous adorable items attracted my attention and that I added to the haul.
ULTIMATE BOOTY SHORTIE SHORT & COTTON ON CUT OUT VESTLETTE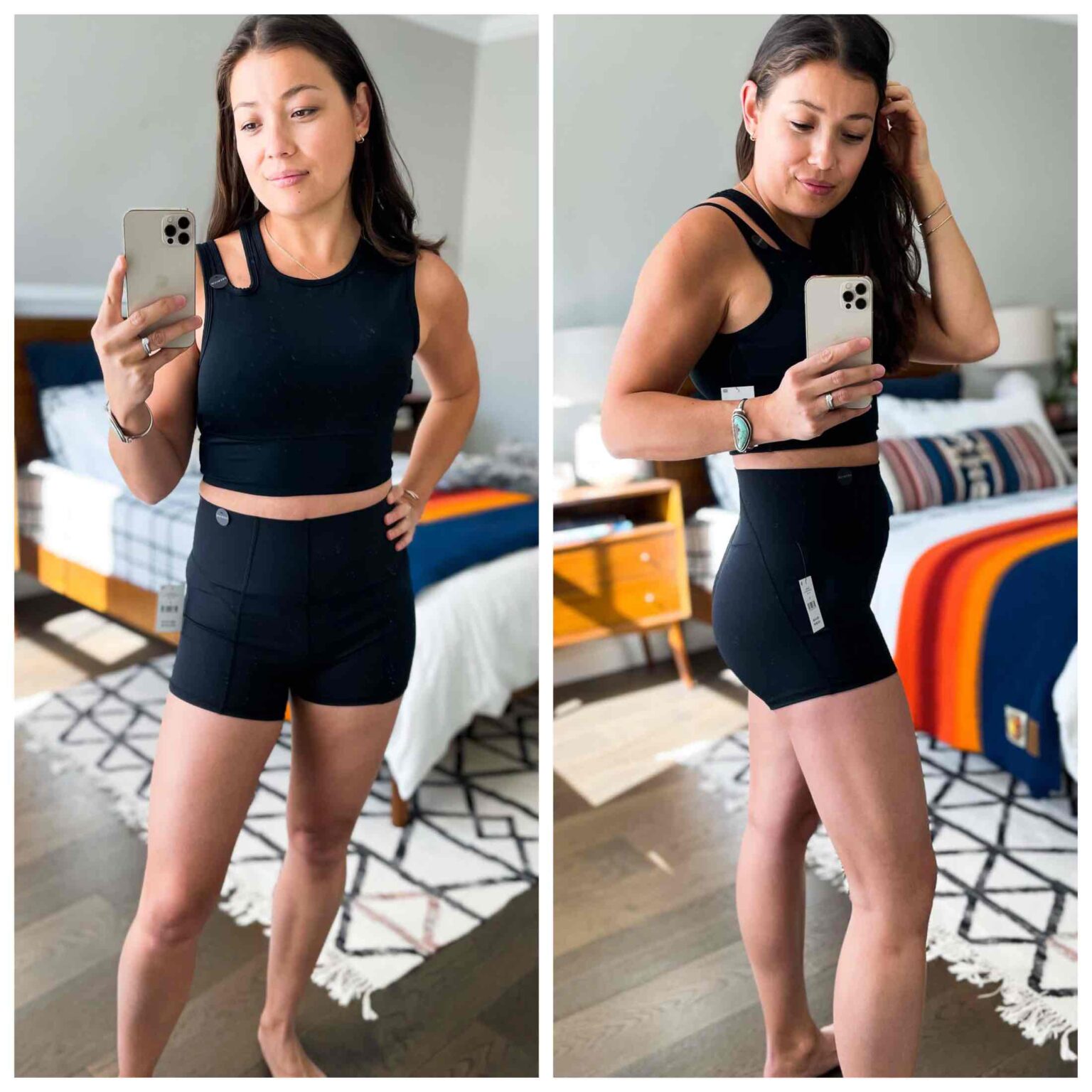 Key Learnings: Although anything labelled as "ultimate" should be taken with a grain of salt, these two parts are reliable. Both offer a good fit but neither makes the recycled material promise. The top isn't particularly original, but I enjoy the intrigue the cut-out offers. Oh look, we're back to vestlette. Good support, and it comes in a few other colours as well (pink, white, lavender). However, the booty shorts definitely pop that butt. They are made of a thick, unlined, laser-cut fabric with seams in all the appropriate places, and I adore how they almost have the same fit as actual cycling shorts (yes, the sort with the chamois built in, though it should be noted that these have no padding). Very cozy.
ASH CROP TANK & SEAMLESS YOGA SHORT FROM COTTON ON LIFESTYLE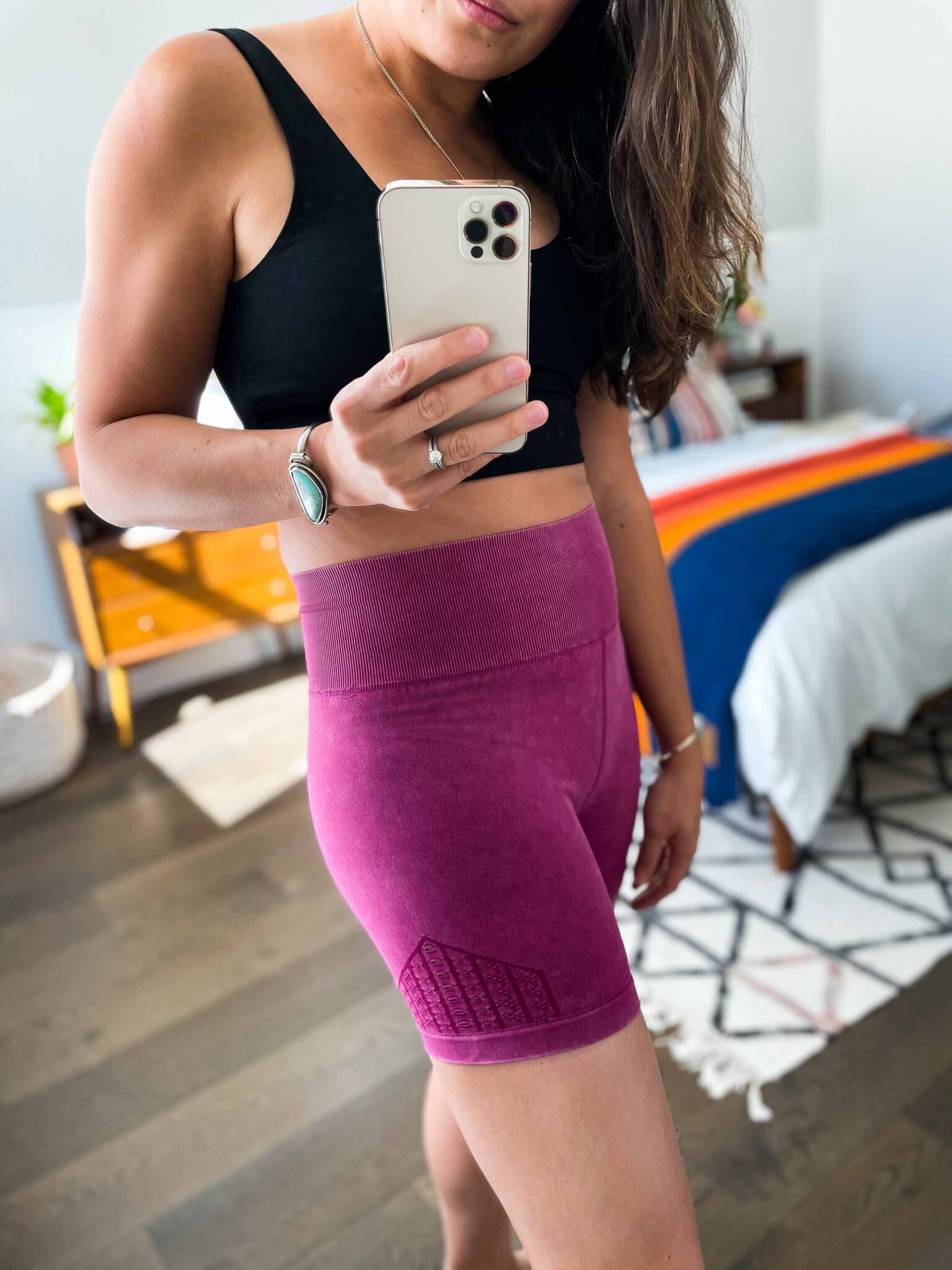 Key Learnings: Those seamless yoga shorts are really gorgeous, my friends. Holy crap. I adore the stitched detailing, seamless ribbed waistband, and washed boysenberry colour (it's like the Clinique Black Honey of trousers!). I really want to wear these and these just forever and ever, preferably with a little tan. Okay, maybe you could get me to buy a couple additional colours as well. That is how much I want to love them.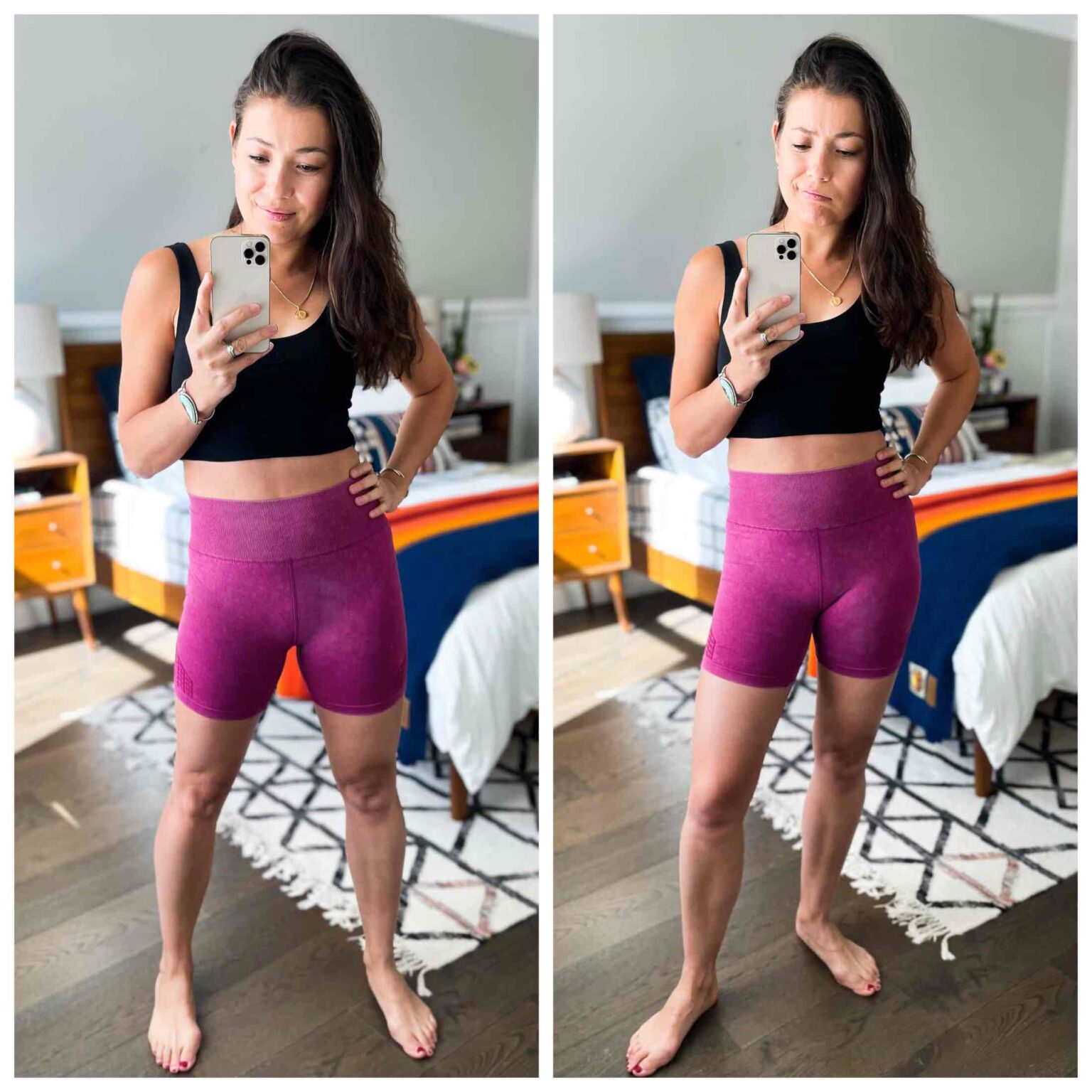 COTTON ON CROPPED MUSCLE TANK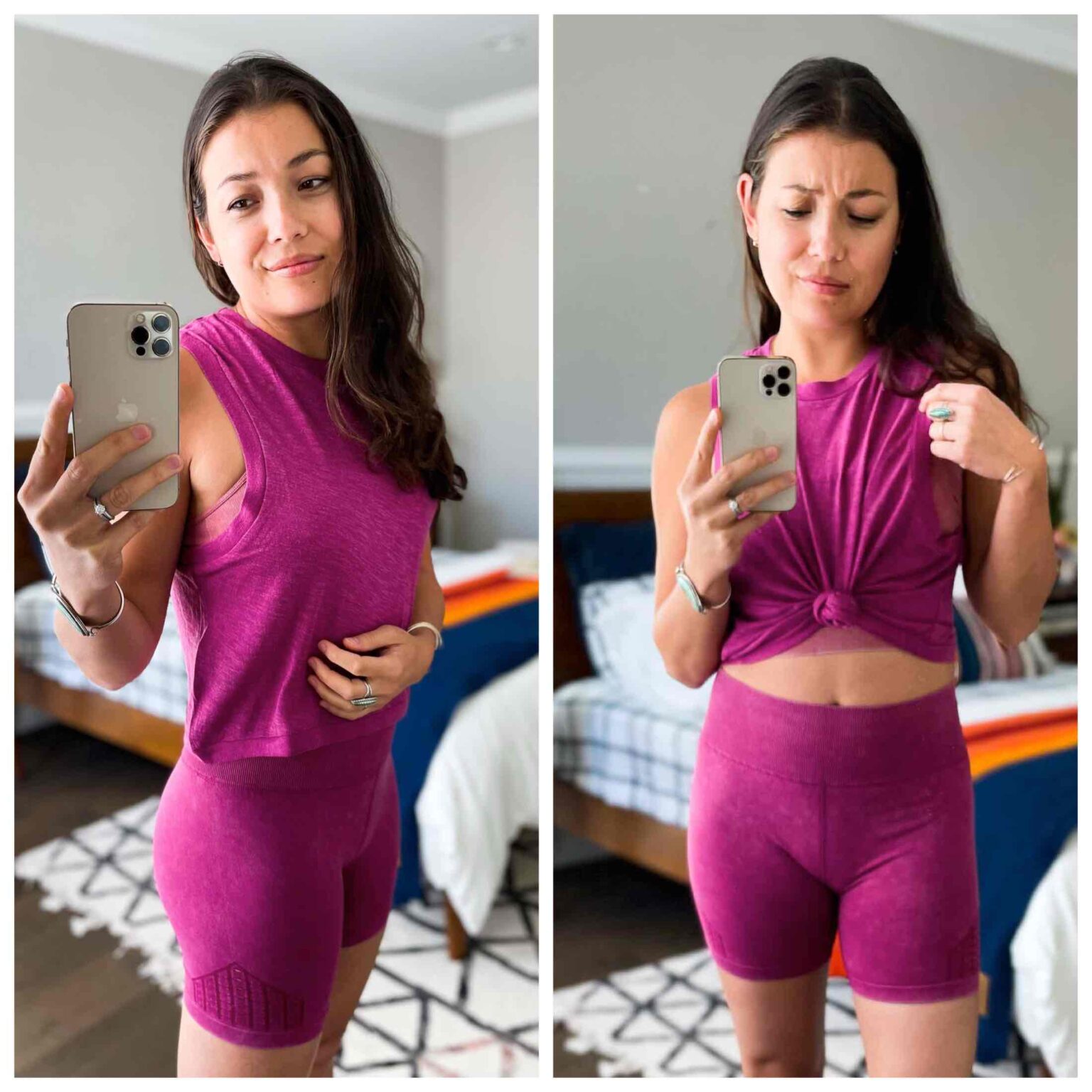 Key Takeaways: I liked the possibility of a matching set, good for a layered exercise tank. Lots of hues, all garment-dyed, which gives them a more upscale feel. I had hoped that by going up a size, there would be enough extra fabric to additionally tie a knot, but as you can see, that would just look crazy. It is preferable to wear it as designed with a slightly high-low hem. made of 60% recycled polyester and 40% cotton.
ISLA SEAMLESS CAMI & COTTON ON THE LOUNGE PANT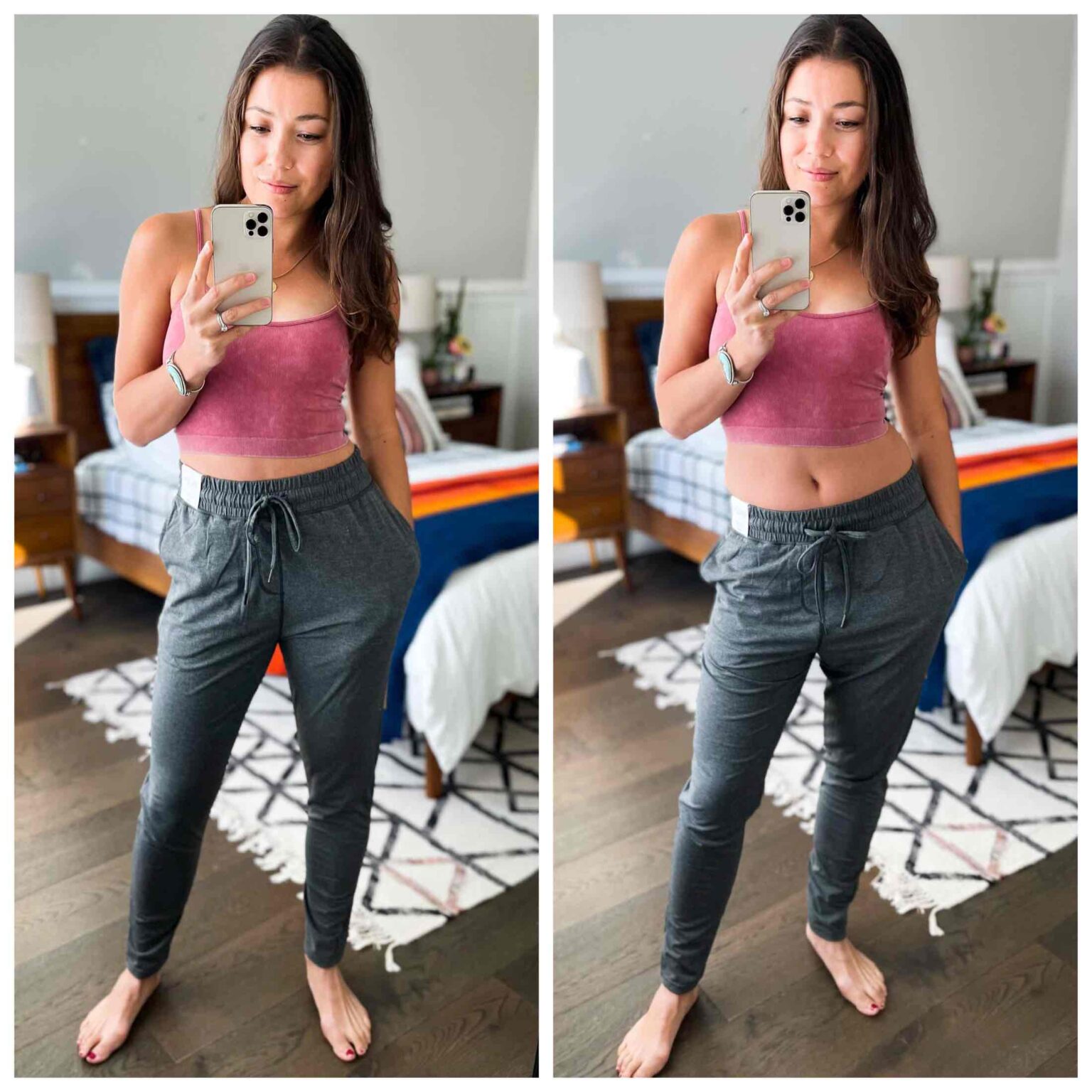 Key Learnings: I'm torn about these The Lounge Pants since I adore the fit, but for $30, you could probably find something comparable at Old Navy or Target. They can be worn higher or lower without riding up in the crotch or appearing overly dumpy. All things considered, Cotton On's "Accomplishing something beneficial" campaigns continue to captivate me, so if I had the chance to support a company that invests in both people and the environment, that would be ideal.
POCKET SHORT, DRAW CORD CREW, and SLIM FIT PANTS ALL MADE OF COTTON.
Any item with the designation "super-delicate" that might be a manufactured stitch generally makes me leery because it so frequently results in pillsville. (Up until now, this sweater has been the exception; even if it isn't shown to be very delicate, I've still revealed it.) Naturally, I purchased a few pieces from Cotton On's Super Soft loungewear range when I saw it.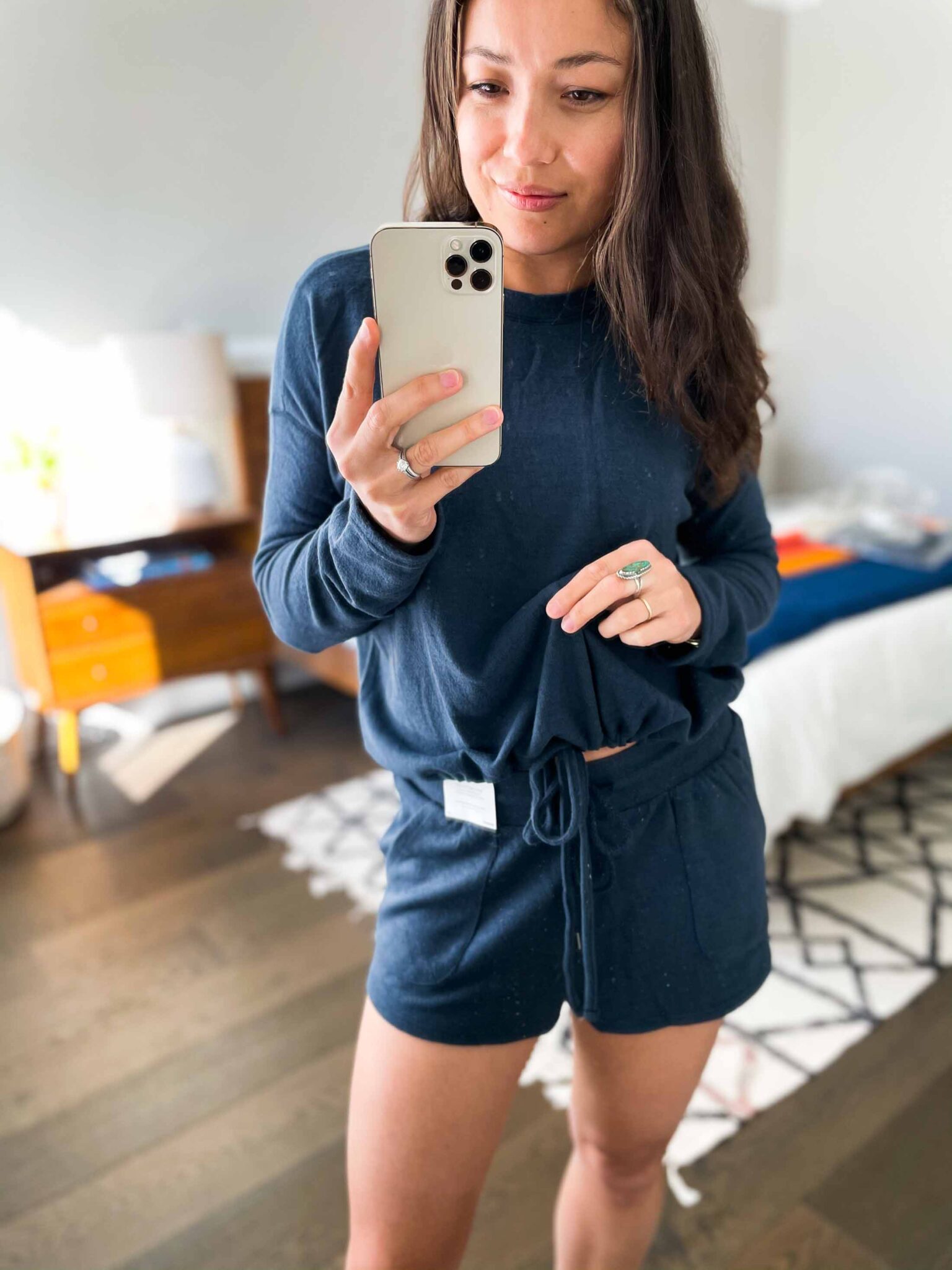 Key Takeaways: According to the experts, these items (which are all included in Magnet Blue by coincidence) are actually quite soft, but not in a way that "tangles on your dry skin, fire resistant small child pjs" kind of way. I genuinely enjoy the Super Soft Draw Cord Crew's pinched midsection design; it's blousey, draping, and forgiving. Even though it is undoubtedly loungey, it is quite lovely.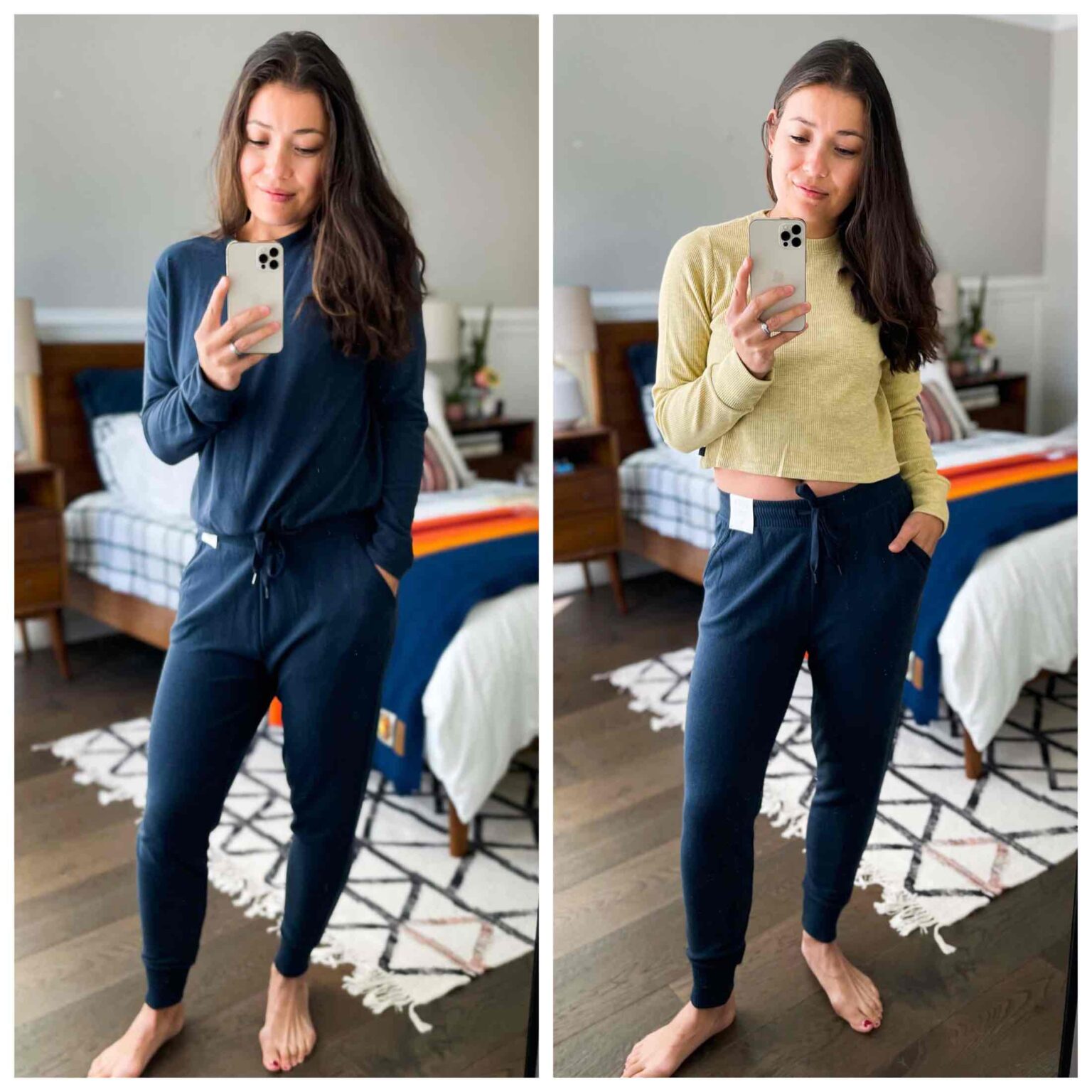 COTTON ON 90S T-SHIRT NIGHTIE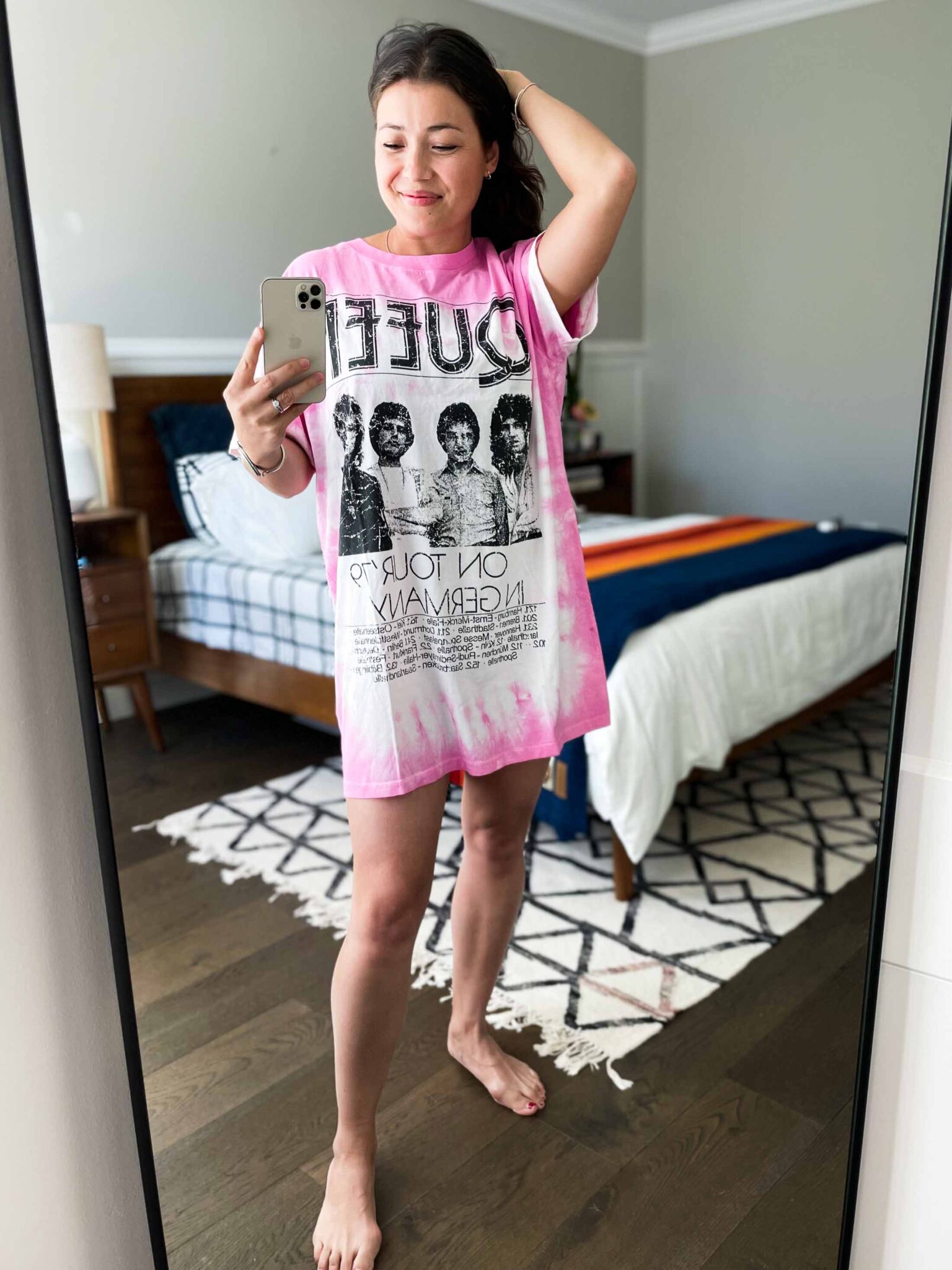 I included this one for fun, and it's a keeper. It's not an exaggeration to say that this 90s T-Shirt Nightie will become one of my most-worn possessions because I've always slept in a shirt and underwear (until Chris bought me these extremely luxurious washable silk pyjamas for Christmas). Many additional band graphics are available. Wearing an XS, which at first appears enormous, but which after washing shrank slightly in length.