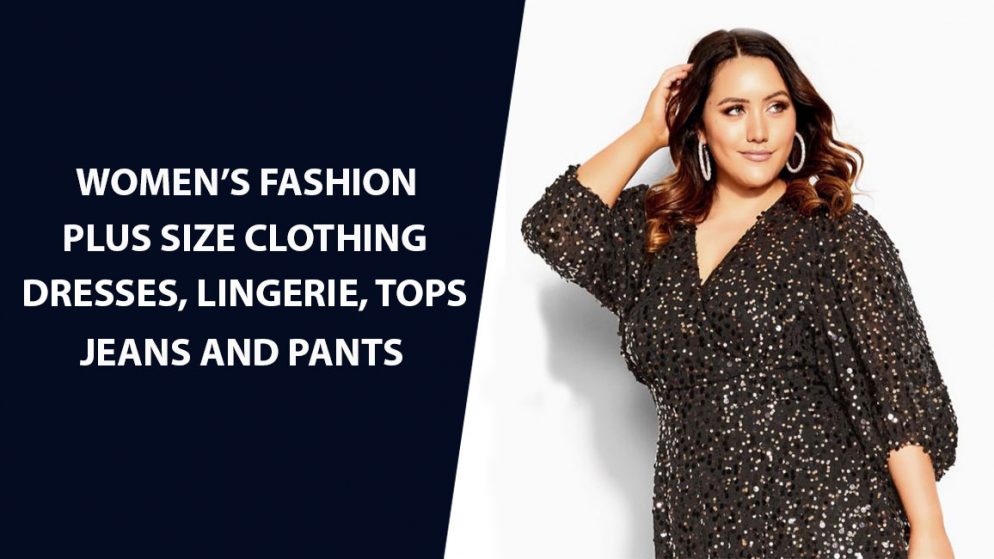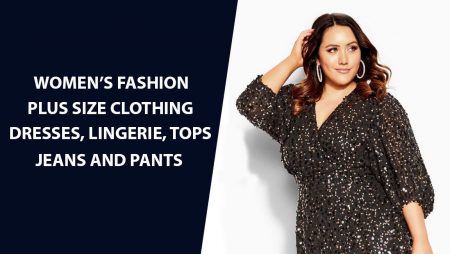 Heads up: Our content is reader-supported. This page includes affiliate links. If you click and purchase, I may receive a small commission at no extra cost to you.
Know About City Chic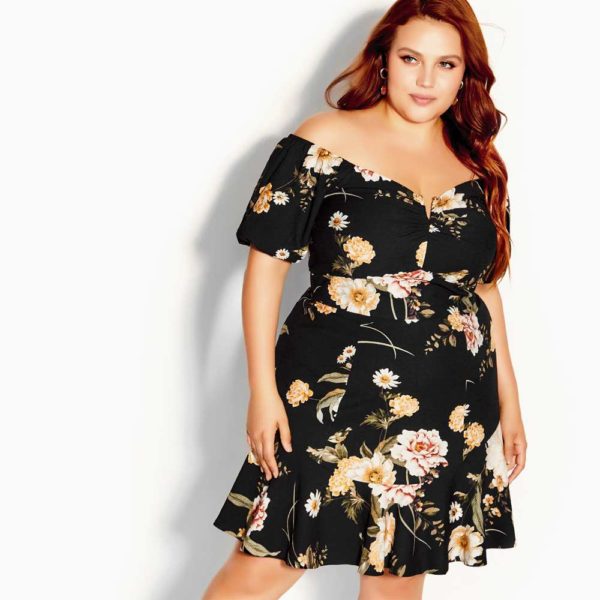 This is a brand that is meant for plus-sized women and offers feminine, sexy, and glamorous clothes. Its collection includes tops, jeans, shoes, and a lot more. They are home to various other companies like Avenue as well as Fox and Royal.
The brand has 62.3k followers on Instagram and a massive audience on Facebook and Twitter.
City Chic Overview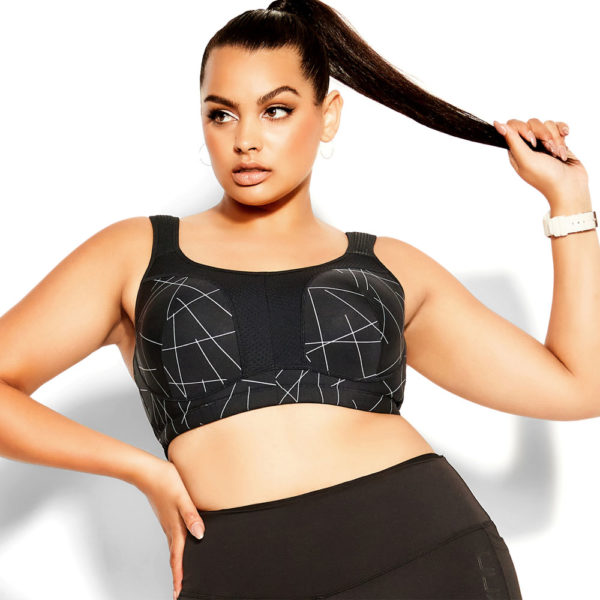 The brand works on a gap in women's clothing. It designs clothes for plus-sized customers and is a Sydney-based brand that offers sizes 12 to 24.
The company was founded by Gary Perlstein as well as Ian Miller in the year 1999. However, today they have 200plus locations across the globe.
Highlights
Plus-size clothing
Massive collection of dress sizes as well as bra cups
Affordable
Offers payment options like Afterpay and Klarna
Free shipping on orders priced at $100 and above
City Chic Dresses Review
City Chic Cocktail Love Pleat Dress Review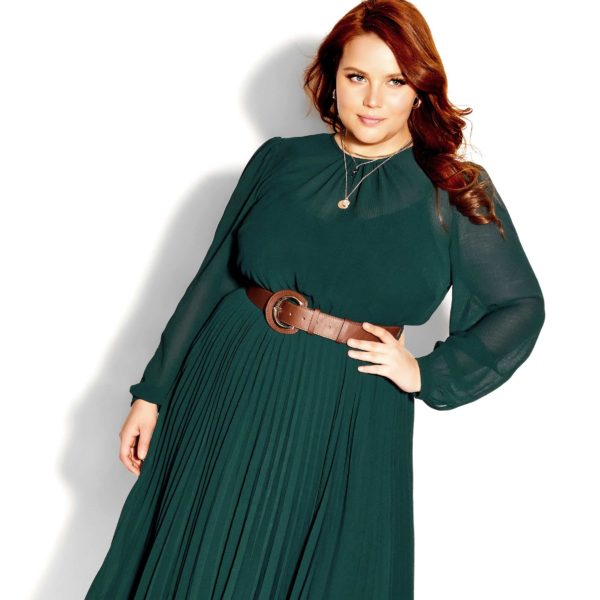 Buy it On City Chic
This jade-green gown is the best dress which has an accordion skirt, crew neckline, as well as puffed long sleeves. The dress can be paired with a belt or great jewelry. It is made of sheer mesh and has lining too. The dress is priced at $139.
City Chic Casual Sweet Fling Dress Review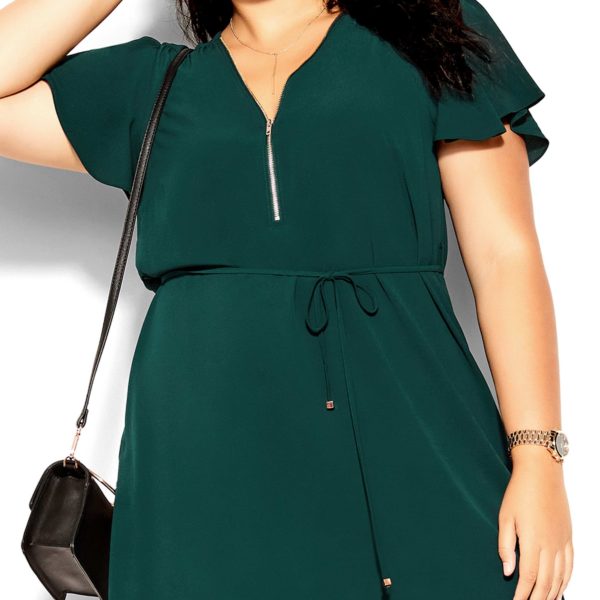 This is a kind of laid-back dress that has a zip-up closure, ribbon around the waist, as well as short sleeves. It comes in 5 different colors and looks stylish. It is priced at $89.
.
City Chic Date Night Desire Maxi Dress Review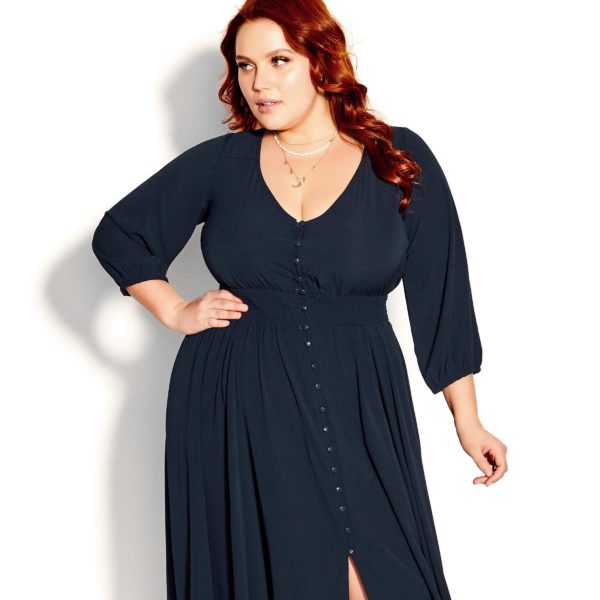 This maxi dress looks gorgeous and has a stunning V-neckline, a shirred waistband along with button closure from top to bottom. It has a side slit as well which looks sexy. The dress comes in toffee brown and navy color. You can style it with a cardigan as well. It is priced at $119.
City Chic Formal & Occasion Glimmer Nights Maxi Dress Review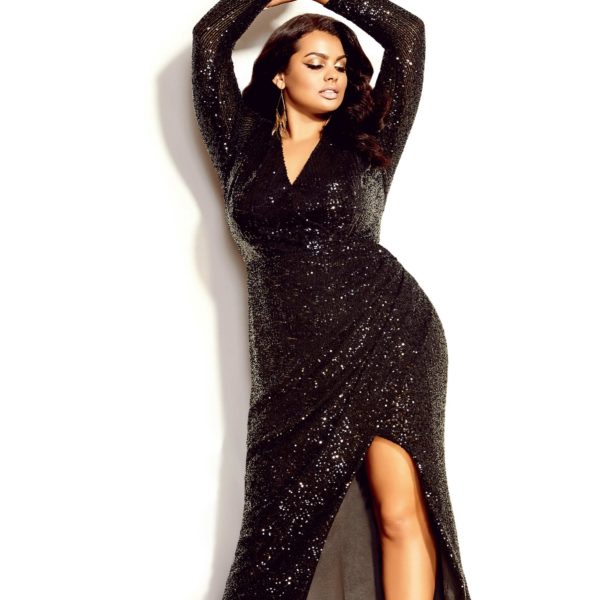 This is a kind of sequin dress that can be worn at a party place or any glamorous event. The dress has a side slit, V-neckline, along with long sleeves. This can be dressed in a versatile way by pairing it with stiletto heels.
City Chic Is Meant For Whom?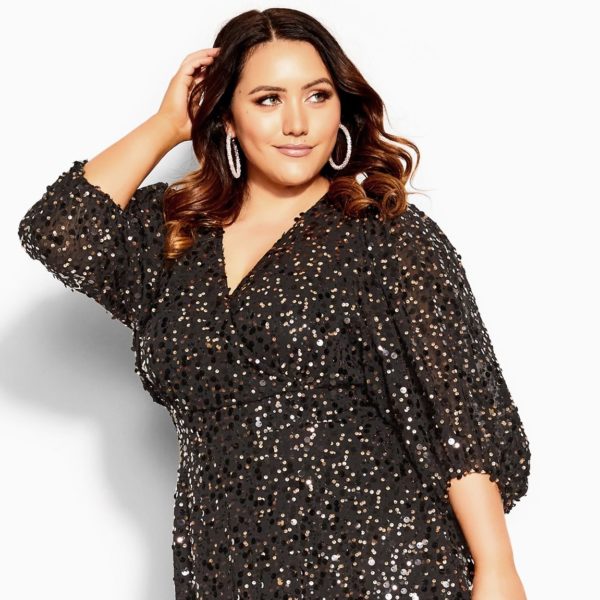 It is meant for plus-sized customers and offers sizes 12-24. Some dresses are below $36.
Comparison Between City Chic & Suzy Shier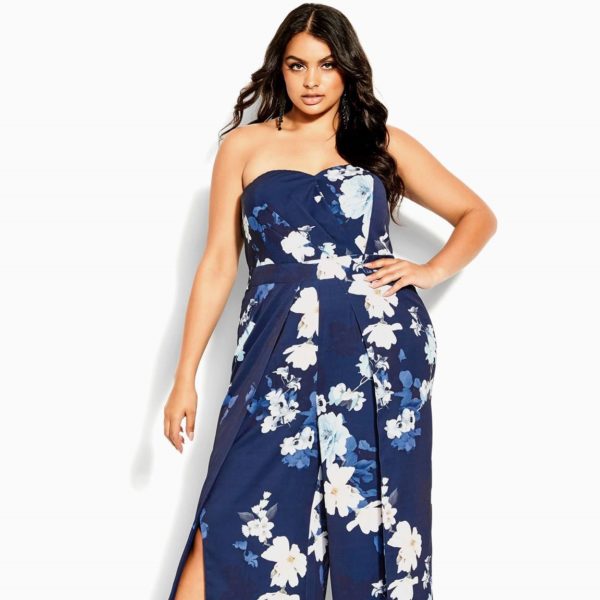 There are many other plus-sized clothing options like Suzy Shier which is known for its inclusive collection. Here are some salient points of each:
City Chic
Famous for plus-sized women's wear since 1999
Budget-friendly
Sells dresses, lingerie, shoes, etc.
Prince ranges between $16-$180
No claims about sustainability
Free shipping for orders $100 and above along with a 90-day return policy
Suzy Shier
Offers contemporary women's clothing since 1966
Work-appropriate clothing
Sells dresses, blazers, tops, etc.
Ranges between $7-$90
No claims about sustainability
Free shipping on orders of $99 along with a 30-day return policy
What Do Customers Think about City Chic?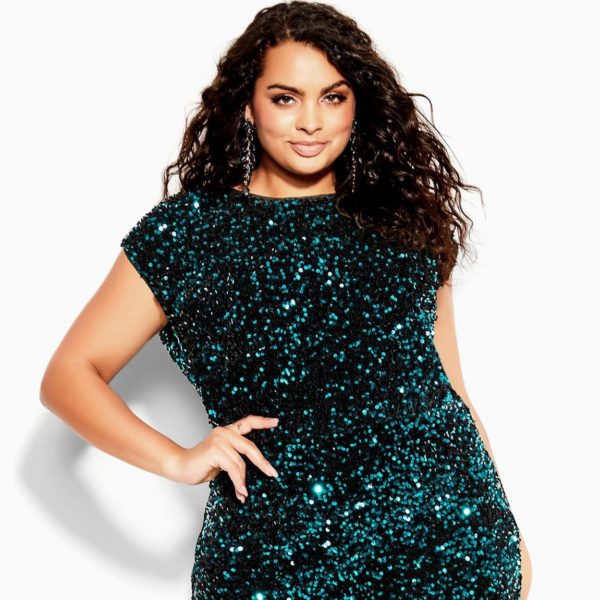 It has 62.3k followers on Instagram but when it is about customer feedback there is nothing clear. This is the reason that there is no actual depiction of the company. However, on other websites, it is stated that they have good customer service and delivery. Plus, the quality, fit, and style of the clothing are good. Here are some of the ratings:
Trustpilot: 52 reviews with 1.6/5 stars
ProductReview: 180 reviews with 2.8/5 stars
Amazon for the Women's Plus Size Victoria Dress: 20 ratings with 3.3/5 stars
Is It Worth It?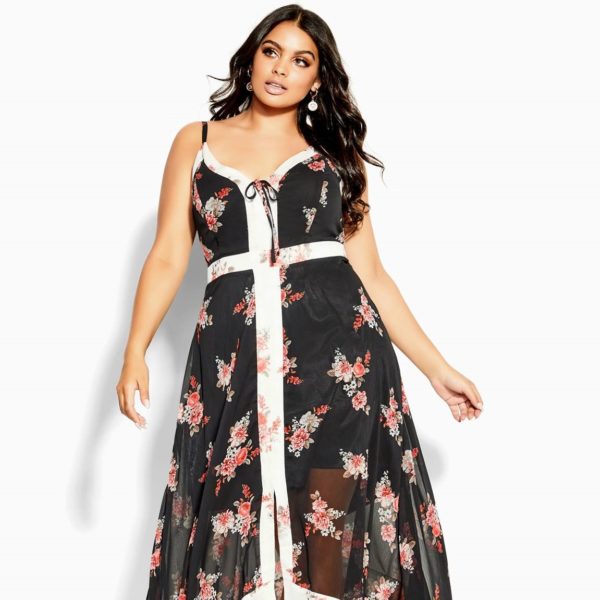 When it is about customer service, the reviews are mixed. But if it is about style and design then this brand is great. They have an amazing clothing collection and it caters to a large dress size. City Chic is worth a try.
Where to Buy It?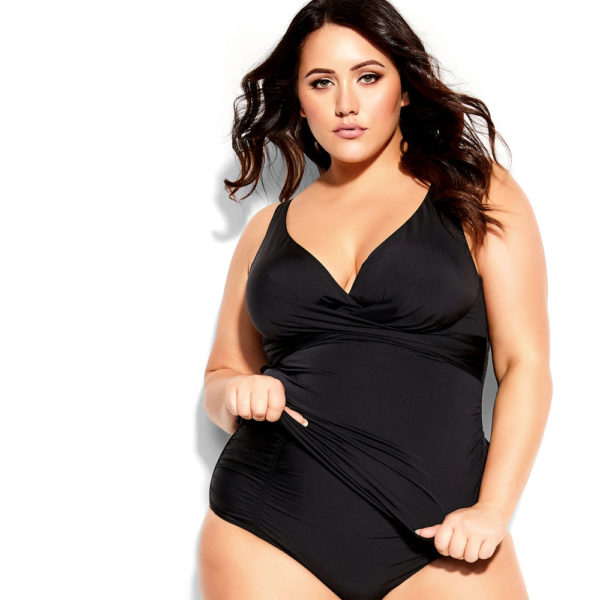 The products can be bought from the official site of it which is citychiconline.com. They have also partnered with retailers like Amazon, Nordstorm, Macy's, and Walmart.
FAQs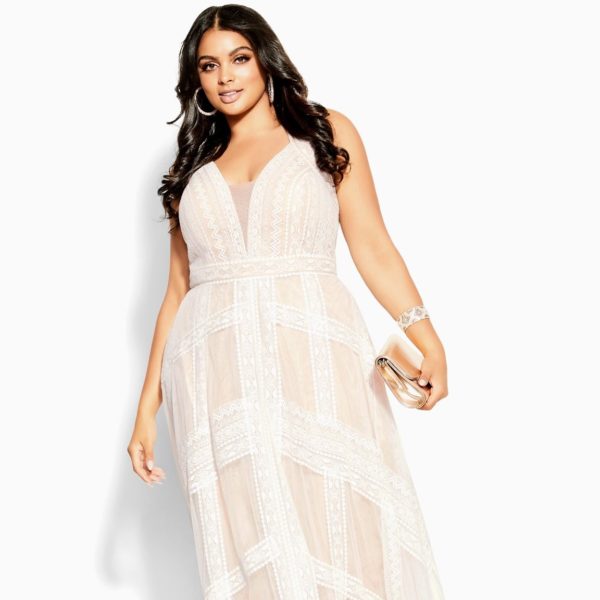 It was founded by Gary Perlstein as well as Ian Miller but its current CEO is Phil Ryan.
Is there international shipping available?
The brand offers international shipping in the US and Canada.
What is its shipping policy?
The company offers free shipping on orders of $100 and above. Otherwise, you need to pay $8 as a fee. Also, it takes 5-10 business days for the order to arrive.
What is its return policy?
There is a window of returning the products within 90-days but the products should be in their original state and should be eligible for return. The refund will be done online or you can visit the Happy Returns location of City Chic. It also offers a free shipping label which requires a form to be filled by customers on the company's site y entering all the details including email address and order number.
You can contact the company on its phone number +1 844-307-0698 and there is also an option of live chat on its official site.