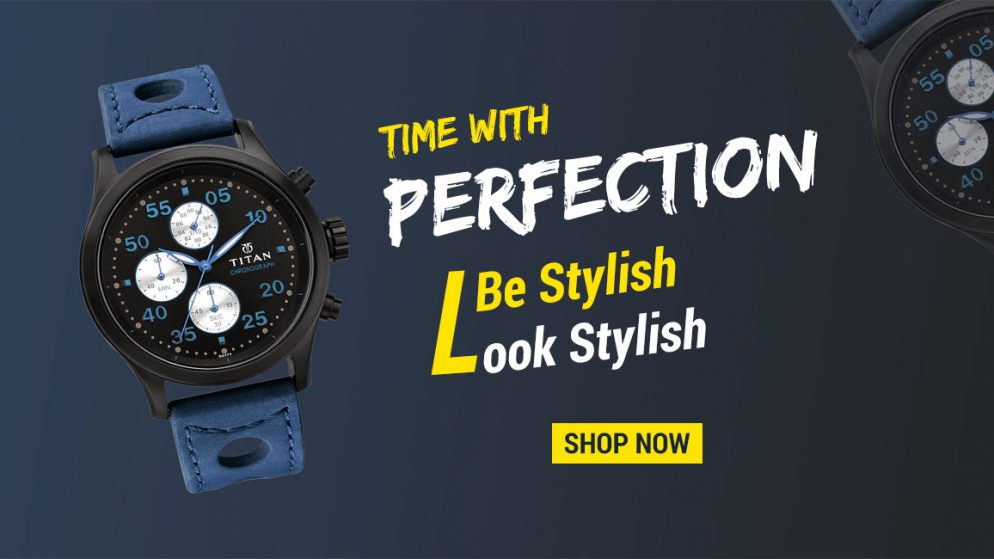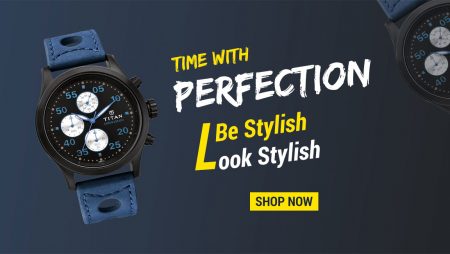 Our content is reader-supported. If you click on our links, we may earn a commission.
This is a highly popular watches brand across the globe. This review of Citizen Watches will help you know whether this legendary brand is good for you or not.
Known About Citizen Watches
Citizen is known to be an iconic watch brand that uses eco-drive technology and solar power for the watches. In case you are looking for advanced technology watches that are durable as well as reliable then Citizen Watches is the best option for you.
The eco-drive technology by the brand has amazing features and has the power of light, which converts it to energy, quartz movement, etc. This makes the brand one of the prime leaders in solar-powered watches.
Overview of  Citizen Watches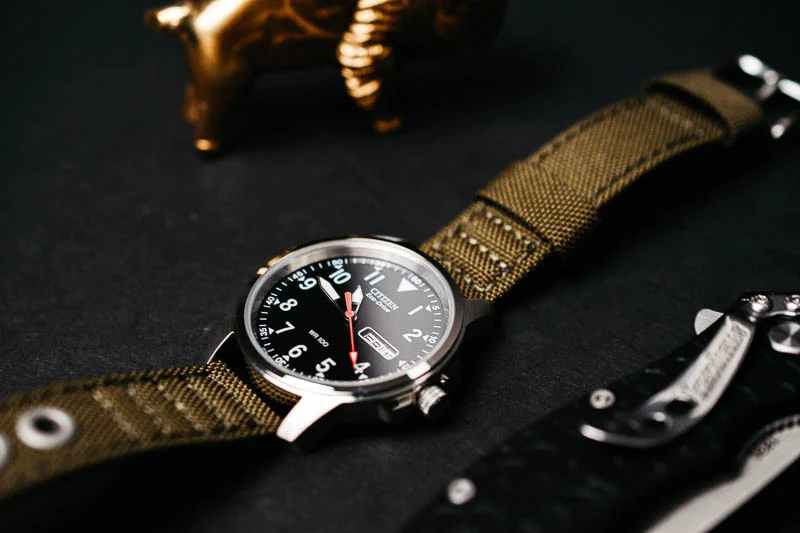 Buy On Citizen Watch
This is a Japanese watch brand that has been serving happy customers for more than 100 years. It was Citizen who started the quartz movement and many watches use this technology. Also, Citizen launched the initial titanium watch which is known to be lightweight, corrosion resistant, as well as hypo-allergenic. The brand also started the Eco-drive movement which is the world's first solar-powered watch.
Things to Keep in Mind When Buying a Citizen Watch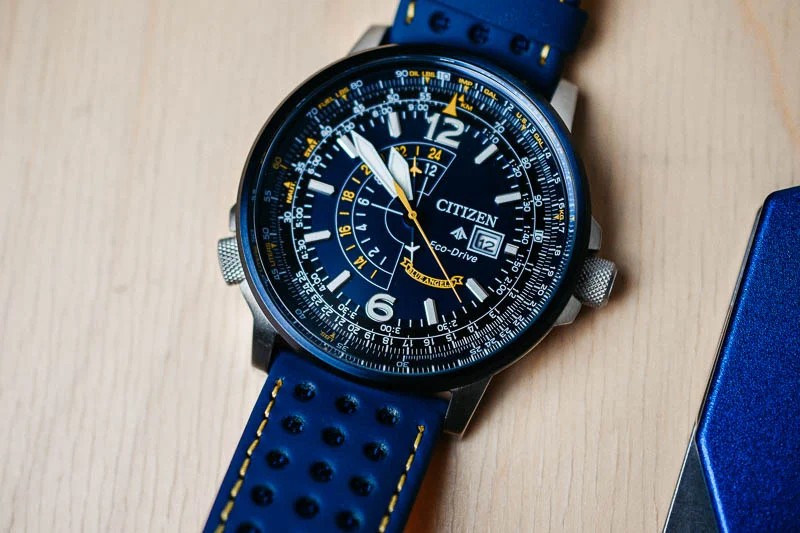 The watches by Citizen are unique and are known to be rare. The brand has contributed so much to the process of watch-making. As compared to other brands, they have created new technologies to make watches for people and are offering amazing quality. However, their watches might not be flashy but are known to be solid, reliable, as well as of high technology.
 Review of Citizen Watches
Citizen AT4007-54E Men's Eco-Drive Chronograph Watch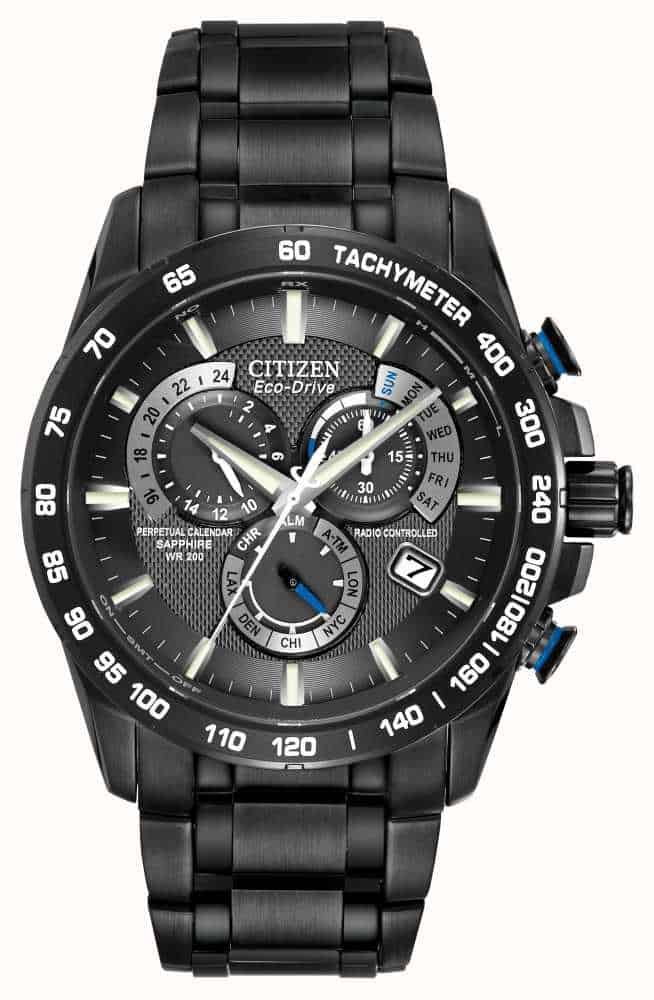 This is a great watch which is below £500. The black stainless steel watch is known to have a 42mm diameter and is of 13mm thickness. Its strap has a black coating and the band's width is 24mm with a hidden double push clasp. The watch has amazing features like a perpetual calendar, world time display, radio-controlled timekeeping, and a lot more.
The top-notch sapphire crystal glass lens is protected from any scratches and looks beautiful. Its water-resistant rating is known to be 200m.
Citizen AT4008-51E Men's Eco-Drive Chronograph Watch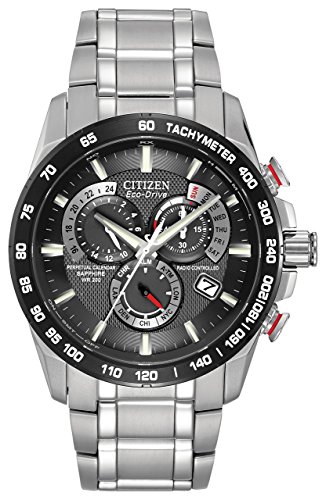 This is the best radio-controlled watch which has amazing features as well as tools. It has eco-drive technology, atomic timekeeping, a power reserve indicator, as well as a 200m water resistance rating.
This watch is known to be Citizen's best-selling watch and is priced at £500.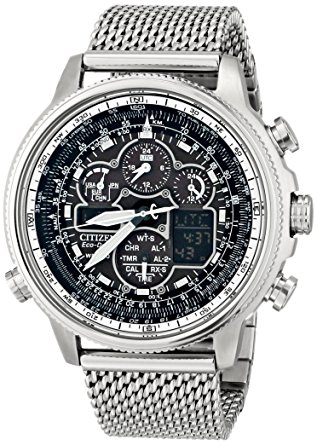 This pilot-styled watch is a huge success for the brand. It has great features and its casing is made from stainless steel along with 46mm diameter and 15.5mm thickness. This is a chunky watch and is made from eco-drive technology. Also, it has an atomic timekeeping feature along with additional features like a multi-alarm function, stopwatch, 200m water resistance rating, and much more.
Citizen BM7170-53L Eco-Drive Titanium Watch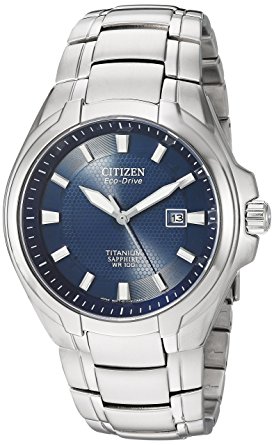 This is a titanium watch that has better benefits than stainless steel watch. It is lightweight and solid and is value for money. The blue honeycomb pattern on the dial makes it a beautiful-looking watch. Also, the hands and hour markers have a coating of lume on them for great night visibility. The other features of this watch are sapphire crystal glass for scratch protection and eco-drive technology.
Citizen AW1410-08E Men's Quartz Eco-Drive Watch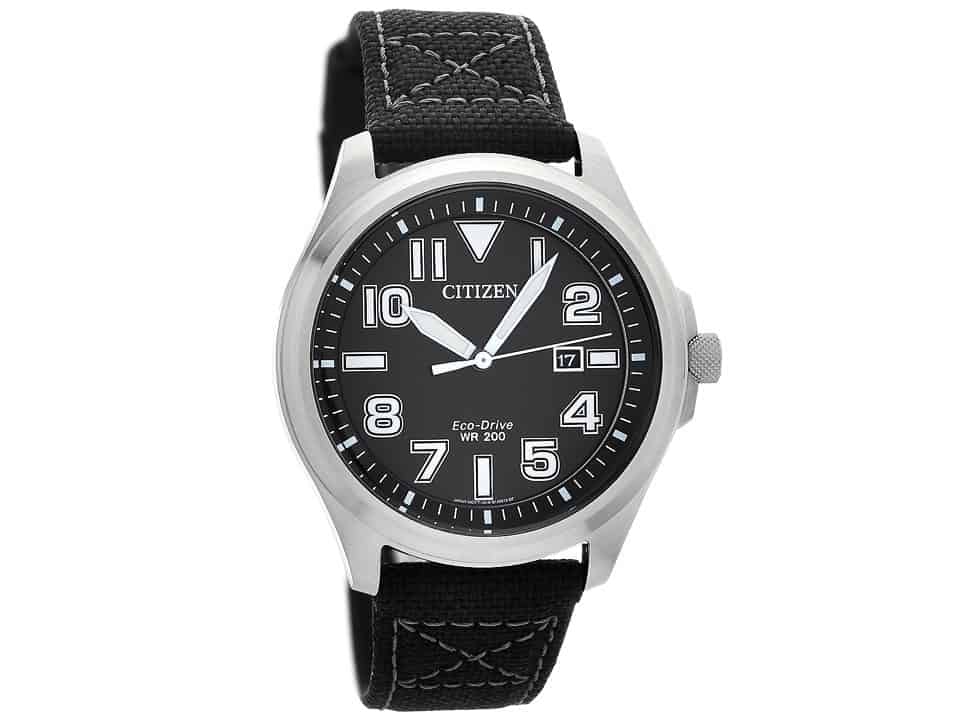 This is a bold watch that has a simple-to-read display. The big numerals, as well as big hands, are lume coated for great visibility at night. Also, the watch has a small date display on it. This is an affordable watch that has quartz eco-drive technology and has a mineral crystal glass lens which keeps it safe from any scratches or shattering. The watch has a water resistance rating of 200m.
Citizen BM8240-11A Classic Gents Watch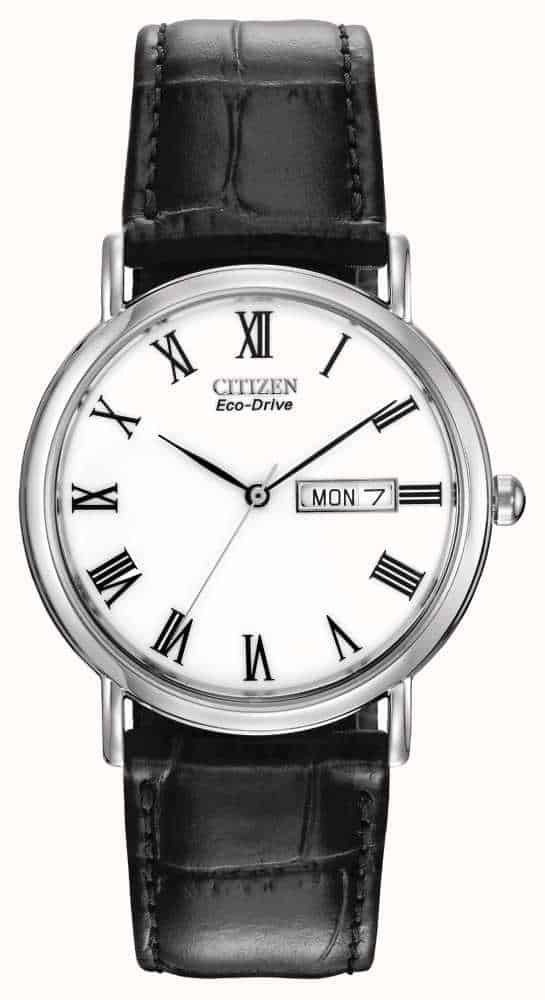 This is a traditional-looking watch that has Roman numeral-style hour markers on it along with slim hands. The watch has stainless steel casing along with 36mm diameter as well as 9mm thickness. Moreover, the best thing about this watch is that it is made from eco-drive technology.
Reviews About Citizen Watches?
There are an ample number of reviews about Citizen Watches and the crux of all is that Citizen offers value timepieces and is available for a wide range of budgets. Also, some of the watches by this brand have atomic timing.
PROS
The brand has watches under a wide range of budget
The eco-drive technology doesn't need any batteries
Free shipping
30-days returns within the US
CONS
No quick release straps and it is difficult to swap the bands
Some watches have sapphire glass and can get scratched easily
Conclusion
Citizen Watches offer quality as well as value. Its timepieces have great quality and great details. The brand offers great watches which are reliable and don't require heavy maintenance.