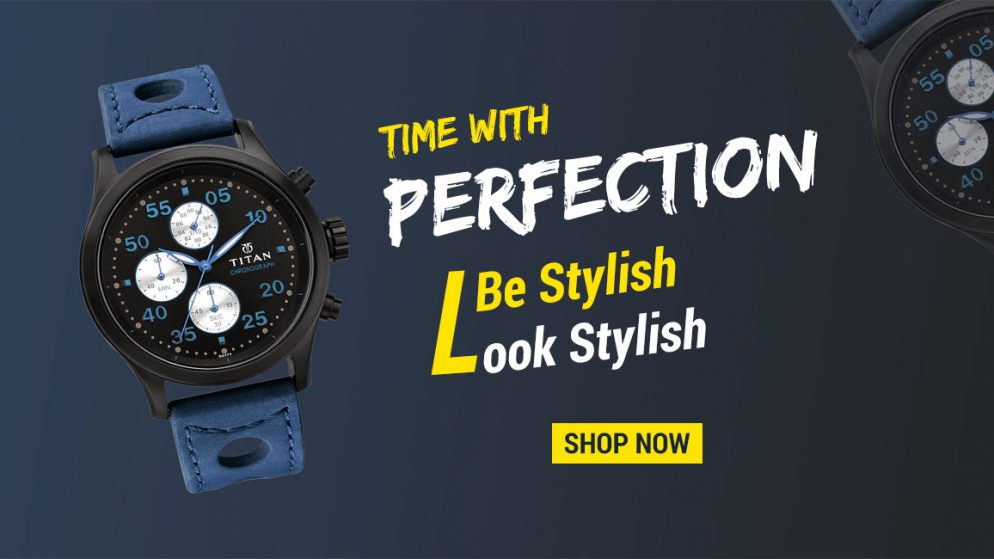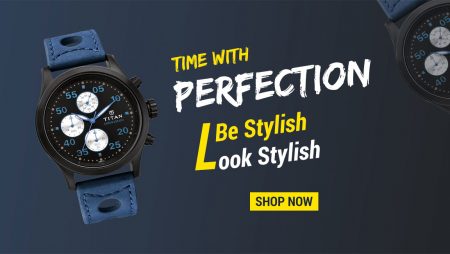 Citizen watches are some of the most popular in the world. But that doesn't necessarily mean they're any good.
In our Citizen review, we take a look at three of their most popular models to determine whether this legendary brand has still got it.
An In Depth Citizen Watches Review
Citizen is an iconic watch brand that's been voted Watch Brand of the year four years in a row now. Their Eco-Drive technology that uses solar power for their watches has been such a huge hit for the company that they now feature the technology in the majority of their new watches.
If you're after something technologically advanced with a durable and reliable built then Citizen watches could be ideal for you. Below are 5 of the top trending Citizen watches. As always We'd love to know which was your favourite in the comments section at the end.
Citizen's Eco-Drive technology now features is the large majority of their range. It harnesses to power of light, any light, and converts it to energy that can be used to charge and power a quartz movement. This makes Citizen one of the leaders in solar-powered watches with an absolutely huge range of styles available.
What is Citizen Watches?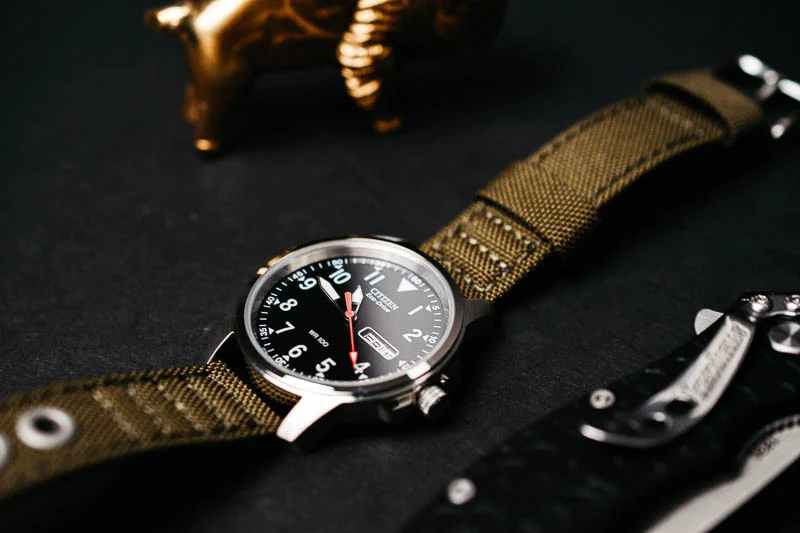 Buy On Citizen Watch
Citizen is a Japanese watch brand that's been around for over 100 years. They're absolutely legendary in the watch-making world.
For one, Citizen invented the quartz movement. Most watches in the world use this technology now, and at the time, it was completely revolutionary. Quartz movements are much more precise than mechanical movements, and the invention flung Citizen to the forefront of the horological world.
Citizen then launched the first titanium watch, which is lightweight, corrosion resistant, and hypo-allergenic (music to the ears of anyone with an allergic response to nickel). These timepieces are ideal for divers as the metal quality is superior to stainless.
And if that wasn't enough, Citizen launched their Eco Drive movement, which went into the world's first solar powered watches. Not only do these watches run perpetually (as long as they're exposed to some sunlight every few months), but the invention eliminated the need to create and dispose of millions of watch batteries.
Things to Consider Before Buying a Watch from Citizen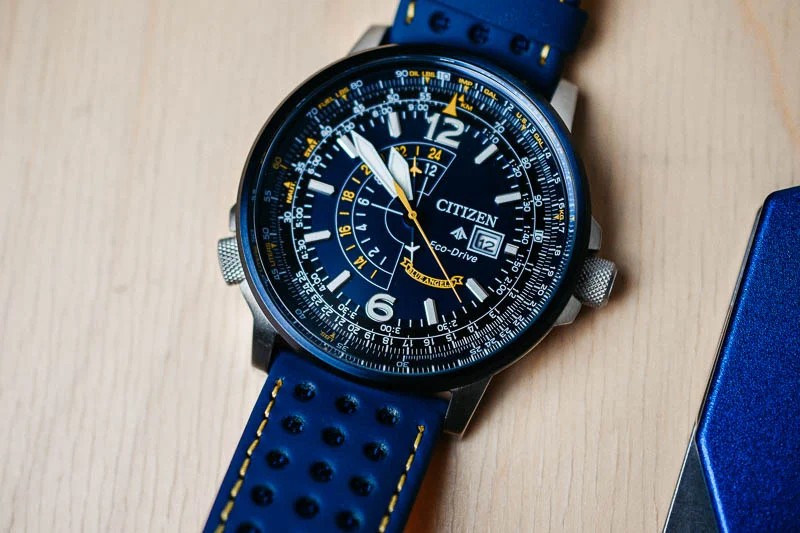 Citizen watches are unique in that they're a vertically integrated company, meaning they make every part of their watches in-house.
This is increasingly rare today, and there are very few brands that have made the same kind of contributions to watch-making as Citizen has.
Whereas Rolex has focused on the high end, classic style of watch-making, with old-fashioned and complicated mechanical movements, Citizen has gone the opposite direction. They strive to create new technologies and drive costs for watches lower and lower in the process, while still maintaining superb quality.
Citizen makes watches for the people—it's in the name. Sure, their pieces might not be flashy, but the brand has earned its reputation for solid, reliable, and technology-driven timepieces that people can actually afford.
Citizen Watch Review
It's not easy choosing three watches from a brand with as many iconic designs as Citizen. But I went ahead and picked out three that I've personally heard the most about.
One thing I missed is that Citizen has a robust range of dressier watches, with simpler dials and more refined bands. I'm more of a tool-watch guy, and that's the direction I went with. You've got to follow your heart.
Citizen Promaster Diver Review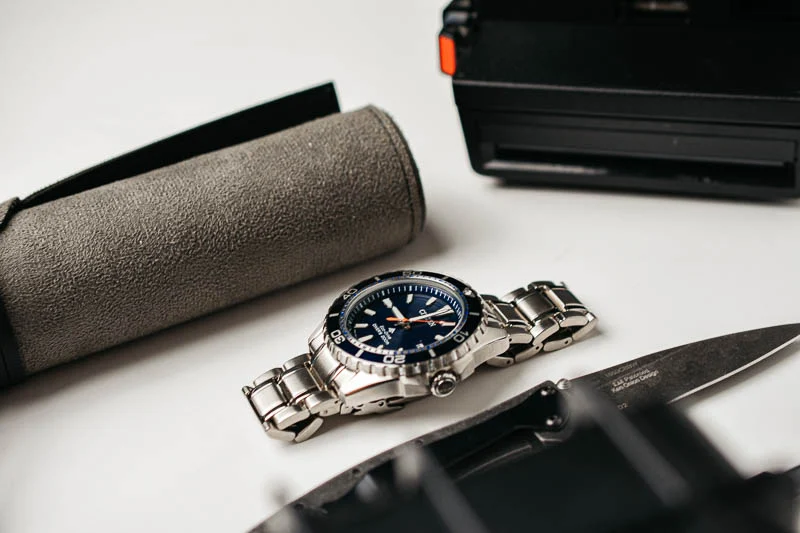 The Citizen Promaster Diver has been on my wishlist for quite a while, and I'm excited to finally get one on my wrist.
This is a bulky boy, measuring in with a 45mm case diameter and weighing 163g (which is four times heavier than the Chandler Eco Drive).
Because of its size, I don't recommend this watch for anyone with a smaller wrist. And it pushes the limit even for guys with average sized wrists like myself. Dudes with beefier wrists do well with timepieces between 44mm and up to 48mm, but I think anything larger than 48mm just looks more like a Flavor-Flav necklace than a watch.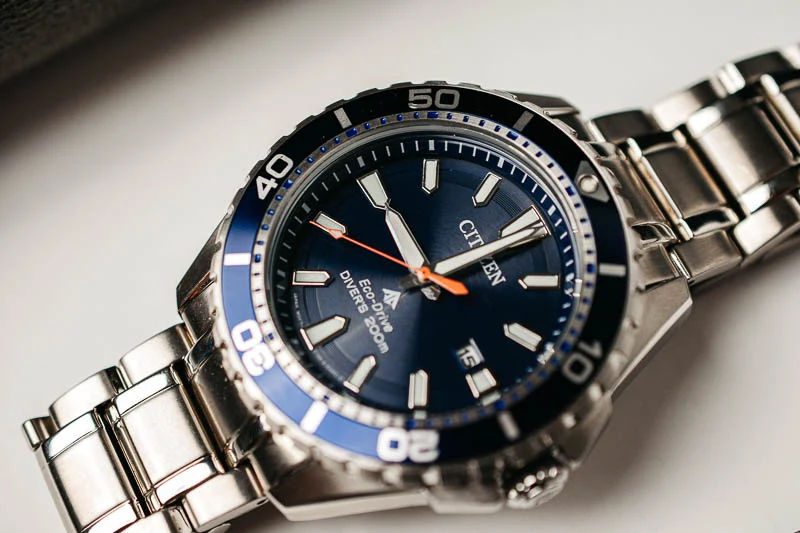 I picked the Promaster Diver up because I have plans to learn how to scuba dive. My plans were pushed back due to a certain global pandemic, but with summer here, it's dive time and my classes are scheduled. I'm super excited to get into the water with this beast.
Speaking of getting into the water, the Promaster Diver is rated up to 200m depth of water resistance. For most purposes 100m of resistance is plenty, and more than most people will ever need. 200m is exceptional, and the kind of thing you want if you're going diving.
This timepiece runs on an Eco Drive movement (same as the other two pieces I picked up), which means that I never have to change the battery. So long as I expose it to sunlight every so often (or just leave it in a room that gets a little light every now and again), the hands will keep on ticking.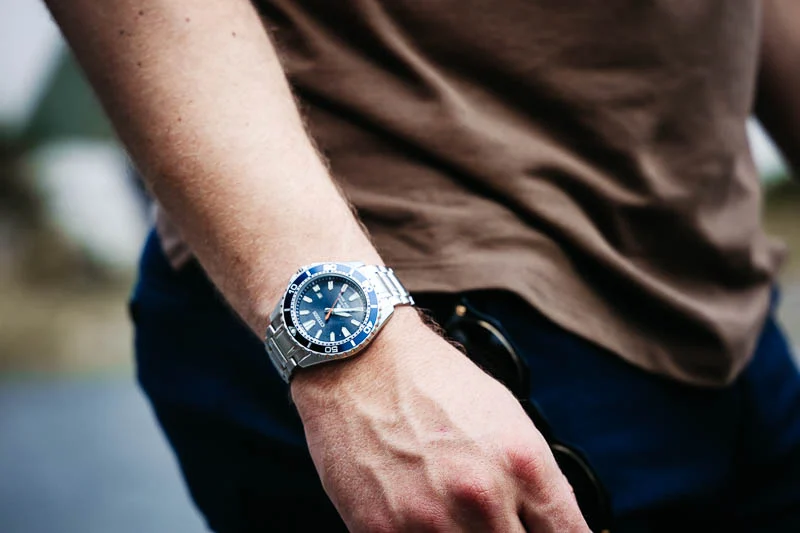 I'm curious to see how long the movement lasts, though I've heard of people using their Eco Drive watches for 20+ years. Theoretically, they can last forever if properly cared for, but I've never met anyone who owns a Citizen and has also lived forever.
The crown on this timepiece has a pleasing shape and has the stainless guards that dive watches are known for. I love the look of the case: plenty of chamfers around the dial and crown to give it a technical, but not too complicated style.
The bezel rotates counterclockwise, and it's the most sturdy bezel of any watch I've personally tried. This is really promising as your setting won't move around as you soar through the water.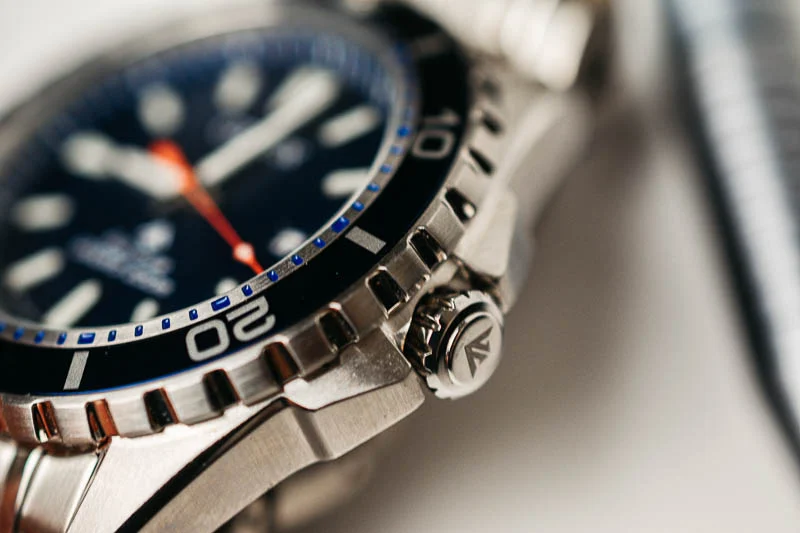 All indices and hands are large and very legible, which is ideal for underwater reading, even with murky conditions.
Overall, I'm super impressed with the Citizen Promaster Diver. I'll have to come back and update this review after I actually take it diving, but from a pure style perspective, it's a handsome timepiece with an accurate and reliable movement—all in an affordable package.
Citizen Promaster Nighthawk Review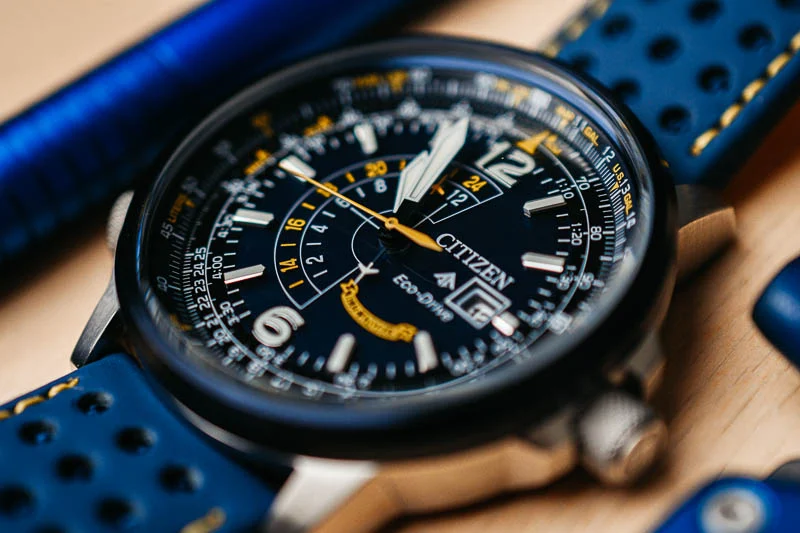 Ok, this is the most complicated watch I've ever seen. The Promaster Nighthawk comes in several varieties, but I opted for the Blue Angels edition, inspired by the most elite Navy pilots in the game.
I'll be honest, I don't know what half the stuff on the dial even means. There are markers along the internal bezel that seem to act as a fuel calculator, which is totally impractical for my purposes, but I love the over-complication.
With a 42mm diameter, the Promaster Nighthawk is a bit more manageable size compared to the Diver, but it's still quite large for folks with average sized wrists.
The Nighthawk runs on an Eco Drive movement as well, so it may not ever need a battery change so long as you get it into the sun once every six months.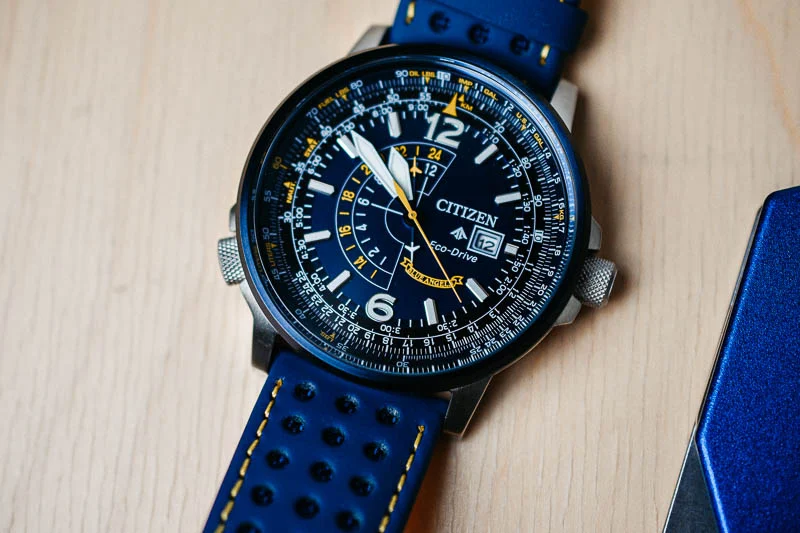 The case has quite a tall profile at 10mm (12mm if you include the caseback). Not even the Promaster Diver, with all its weight and size has that tall of a profile. Still, it doesn't look out of place because of the blue ceramic bezel ring.
The mineral crystal pops up above the bezel, too, which gives this watch a distinctive depth that I really enjoy. There's an internal rotating bezel operated by a second crown at the 8 o'clock position with fuel calculator indices.
One of my favorite features on this watch is the 24-hour complication—it's so unique and I've never seen anything like it. Rather than a standard subdial window, the 24-clock is a stacked semi-circle on the left portion of the dial with a white 1-12, and a yellow 13-24, marking AM and PM.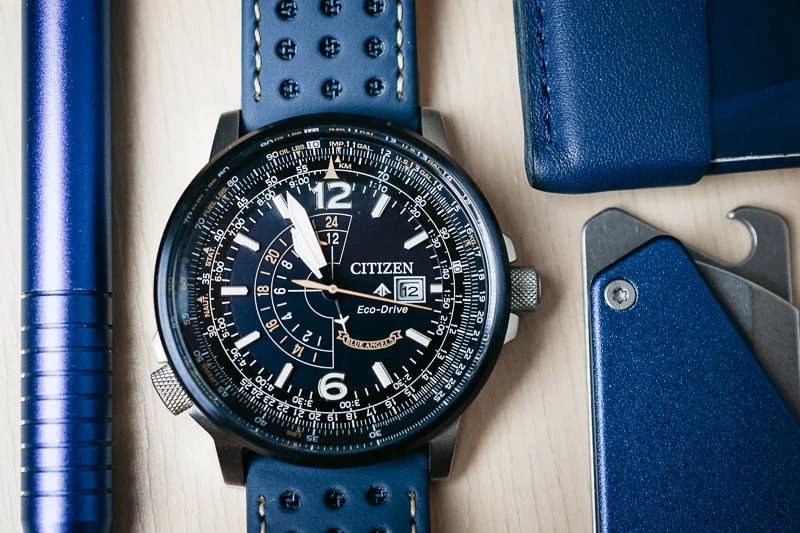 There's a rotating hand under the minute, hour, and second hands with a white plane and a yellow plane spinning around. If the white plane is crossing over the 24-hour dial, it's the AM, and if the yellow plane is passing over, it's PM.
Clearly, there are much more obvious ways to note whether it's AM or PM, like, for instance, if there's a giant glowing ball of gas in the sky blasting you with radiation, but I still think it's cool.
The strap is genuine leather and has those awesome circular cutouts you see with racing watch straps.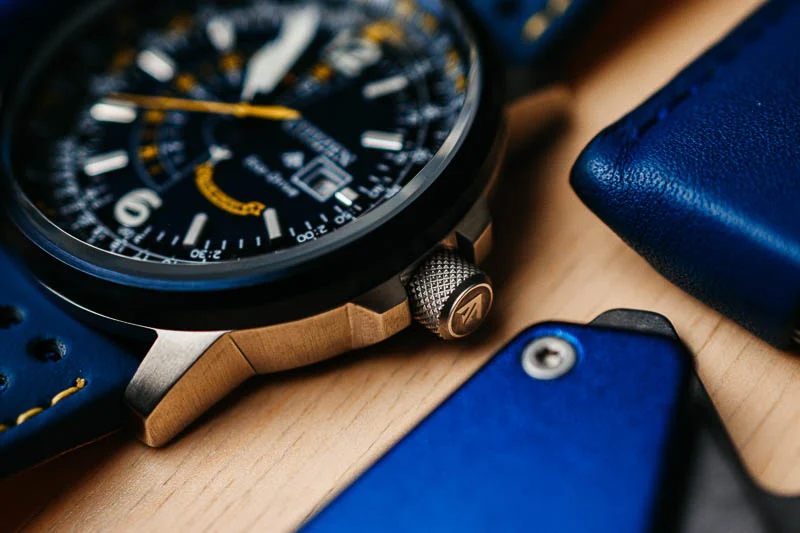 I'm not a huge Blue Angels or military fanatic, but I really like this version of the Promaster Nighthawk. The blue and yellow contrast work well together and look handsome. The key to the beauty of this watch is the over-complication—or at least that's what draws me to it.
As far as quality goes, this watch is absolutely value-packed. Especially if you're a fan of supersonic Navy pilots who do awesome plane flips.
Citizen Eco Drive Chandler Review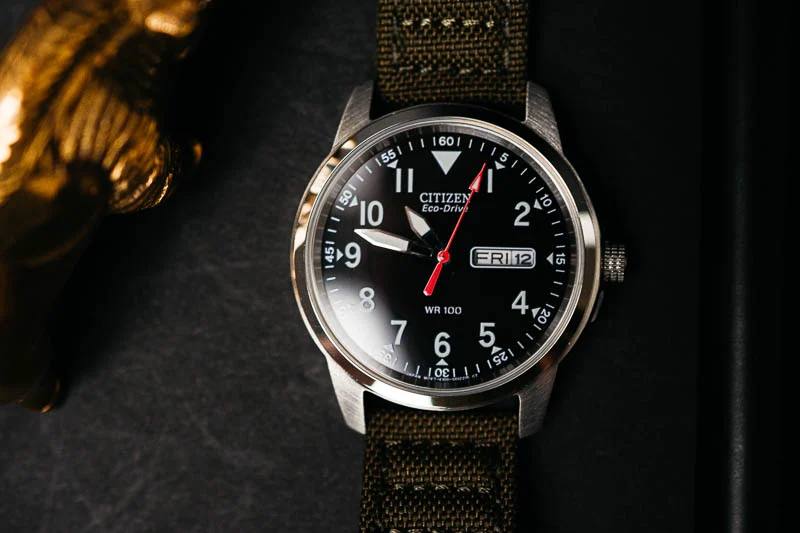 The last piece I had to try from Citizen is their iconic Chandler field watch.
It's compact—especially compared to the Promaster Diver and Nighthawk—coming in at 37mm. I've actually come to prefer smaller watches under 40mm, and it seems the trend of larger watches is coming to a close.
The Chandler also runs on an Eco Drive movement, eliminating the need for battery changes and winding. I like the day-date window and the simple three-hand movement.
It's a basic field watch, with easy to read Arabic numerals and a strong lume when the sun goes down.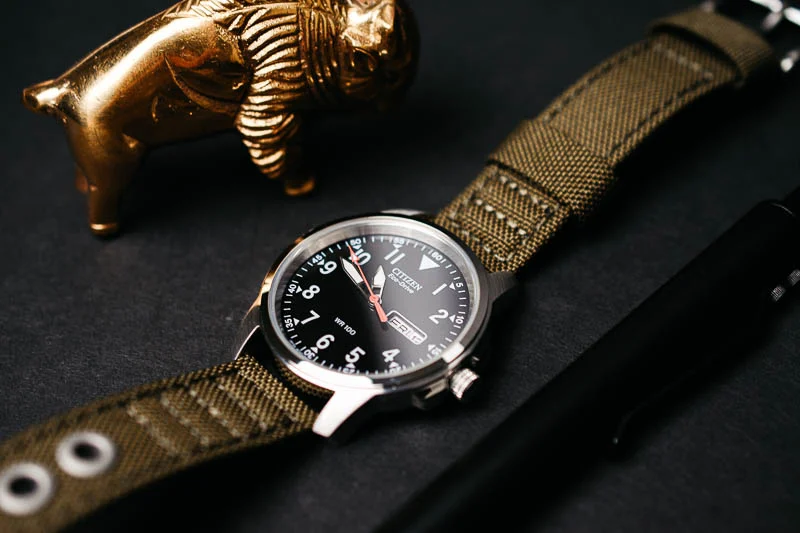 If I have any beef with Citizen, it's that they use mineral crystals in many of their timepieces—including all three that I've reviewed here.
The Chandler is the kind of watch I'd wear every day. It's classic looking, simple, and a super reliable timepiece. I'm not very gentle with my watches, and I tend to bang the glass against backpack hardware, desks, doors—you name it.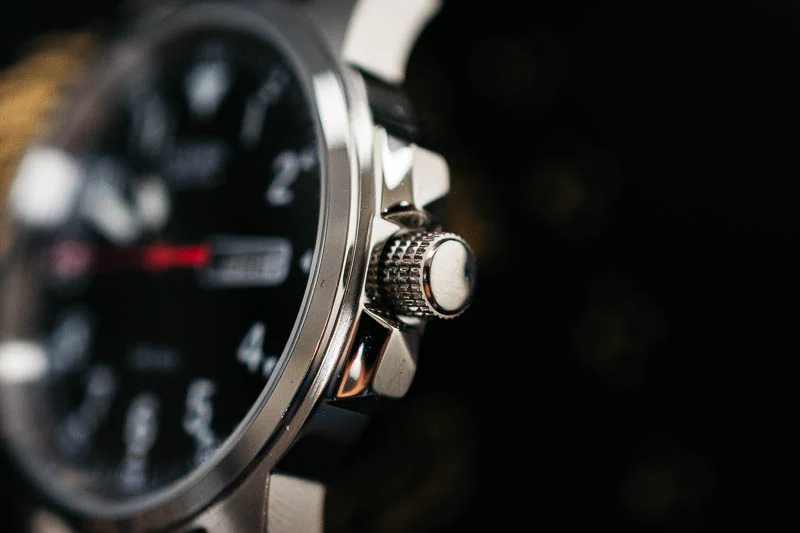 Because mineral crystal doesn't have the same scratch resistance as sapphire or even a sapphire coating, it opens these watches to the possibility of marking up the glass.
It's not a huge issue to me because I'm using these as everyday watches, and not the kind I'll be busting out for a special occasion. But it's a worthy consideration if you're like me and don't coddle your watches much. Somewhere around the two-year mark, you'll want to get some polishing compound and shine your crystal up a bit.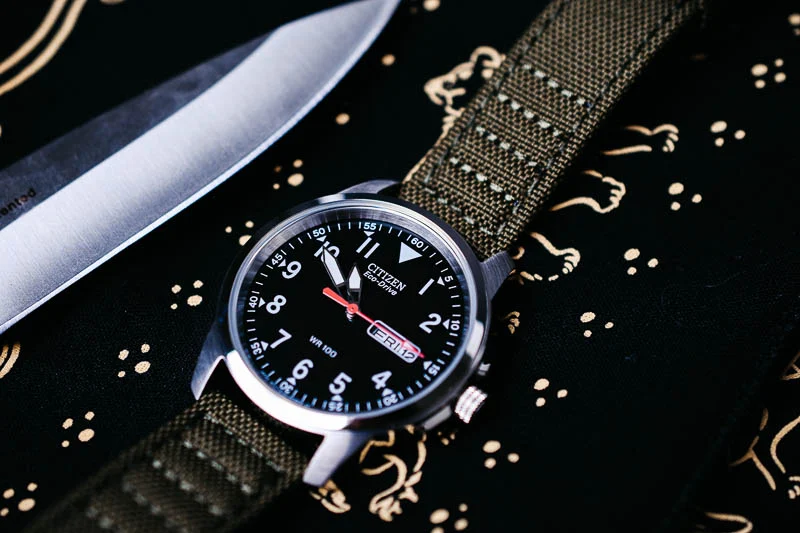 Otherwise, the Citizen Chandler is a fantastic little watch. The canvas and leather strap is quite stiff at first and takes a little while to break in. But I love the metal rings for added longevity. The Chandler is an ideal camping watch: it's rugged, compact, and gives you just the basics and nothing more.
Citizen CA4348-01E Solar Powered Analogue Watch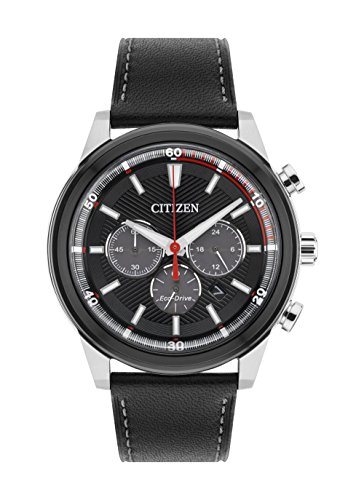 First up in our list of the most popular Citizen watches for men is this stylish Eco-Drive chronograph watch. This men's watch is built with a 44mm stainless steel casing that has a thickness of 13mm. It's been paired up with a soft genuine leather strap that fastens with a buckle style clasp.
Features of this Citizen timepiece include the Eco-Drive technology, chronograph timekeeping down to 1 second, luminescent hands and numerals for better visibility in dim lit conditions, and a 100m water resistance rating.
Citizen BN0151-09L Eco-Drive Promaster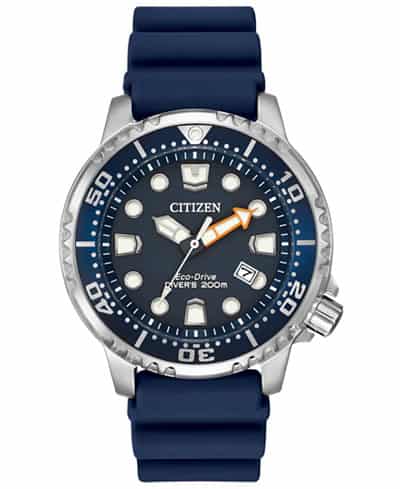 Next, we have one of the most popular Promaster watches from Citizen. This men's Citizen watch is built with a larger 42mm stainless steel casing with a thickness of 12mm. It goes really well with the deep blue coloured PU strap that fastens with a clasp.
The Citizen Promaster is a diving watch and as such features this bold easy to read display with large hands and hour markers that are coated with lume for better visibility in dim lit conditions. The watch has a large uni-directional bezel and comes with a diver's 200m water resistance rating which is ideal for most diving watch requirements.
Just like the previous Citizen watch, this model also makes use of the Eco-Drive technology.
Citizen BM8240-03E Men's Dress Watch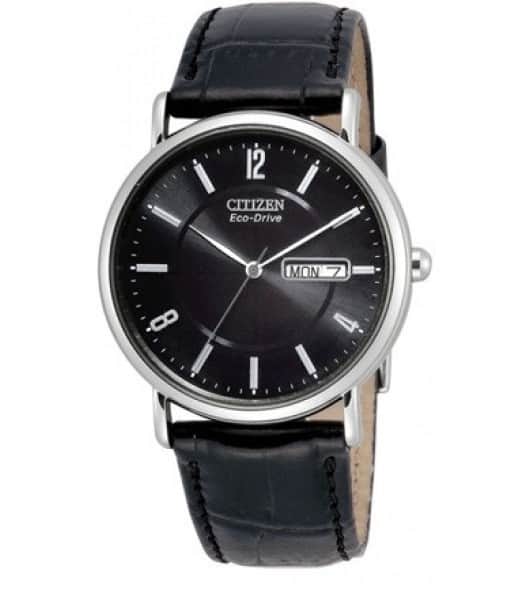 If you prefer dress watches then this next Citizen Eco-Drive timepiece could be just the thing for you. It has that classic yet elegant look to it with a simple black display with silver-toned hands and hour markers. There is a small day & date display at the 3 o'clock position which should come in useful.
This is a bit of a smaller watch with a casing diameter of just 36mm, the thickness of which is 8mm making it a slim style watch. Powering the watch is a precise quartz movement that's powered by Citizen's Eco-Drive technology.
Citizen AT4007-54E Men's Eco-Drive Chronograph Watch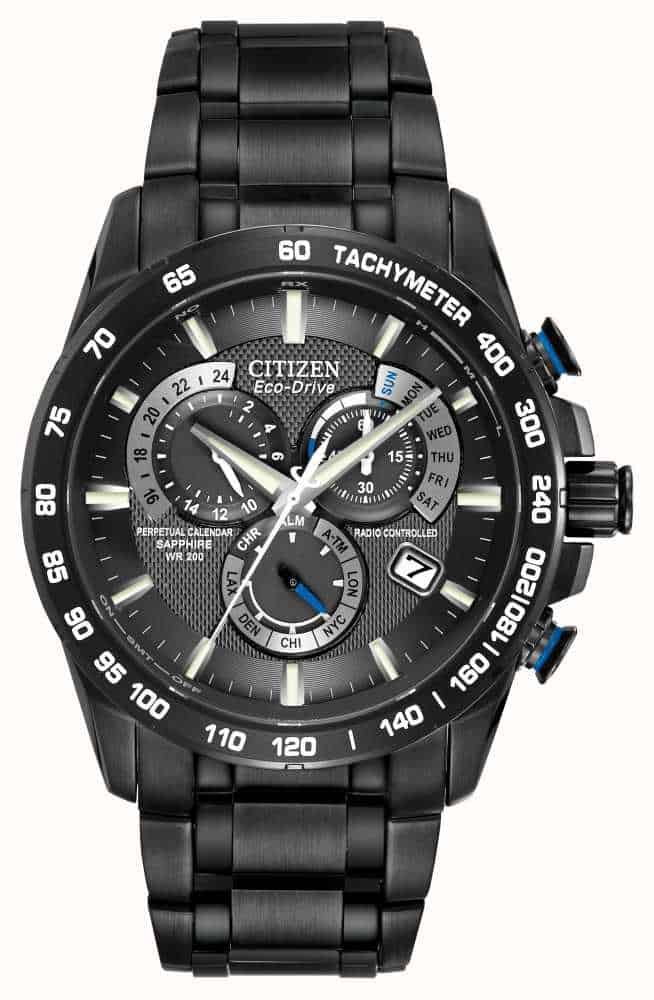 This range has to be one of the best Citizen watches under £500 in my opinion. This black stainless steel watch has a diameter of 42mm with a thickness of 13mm. The strap is also finished with a black coating with a band width of 24mm that fastens with a fold-over hidden double push release clasp.
This timepiece comes with a bunch of useful features, these include a perpetual calendar, chronograph timekeeping, alarm, world time display, and radio controlled timekeeping. The radio controlled timekeeping ensures that this watch is highly accurate as it synchronises with an atomic clock via radio signal.
A high-quality sapphire crystal glass lens provides you with a very good level of scratch protection, this is great to see on a watch. The water resistance rating of this high-end Citizen watch is 200m.
Citizen AT4008-51E Men's Eco-Drive Chronograph Watch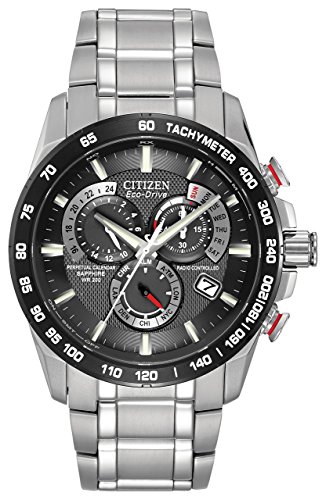 In at number 5 we have a variant of the Citizen watch featured in position 4. It is one of the best radio controlled watches available. As such it features all the same awesome functions and tools of the previous watch. This includes the Eco-Drive technology, atomic timekeeping making this one of the most accurate watches in the world, a power reserve indicator, and a 200m water resistance rating.
This collection from Citizen has been hugely popular for the brand and often features in best selling and most recommend lists around the internet. At way under £500, I think it offers excellent value for money.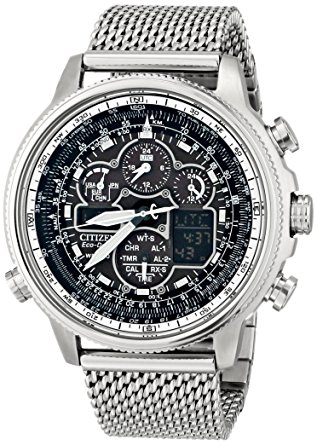 The Citizen Navihawk is one of the top-selling pilot style watches from this brand. It's a hugely impressive piece of kit with a whole range of useful features. The casing for the Navihawk is made of stainless steel with a diameter of 46mm with a thickness of 15.5mm. Keep in mind this is a large chunky watch that will also certainly get noticed on your wrist.
Just like the previous Citizen watches, the Navihawk makes use of the Eco-Drive technology to power the timepiece using light. The watch also features atomic timekeeping making sure it's one of the most accurate watches in the world.
Extra features of the Citizen Navihawk include a multi-alarm function, stopwatch, lap timer and a 200m water resistance rating.
Citizen BM7170-53L Eco-Drive Titanium Watch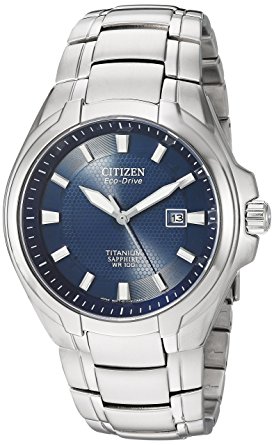 This is the first Citizen titanium watch to feature in our list. The benefits of titanium over stainless steel is the fact that it's stronger and lighter, making it an ideal material for watches. Titanium watches are often more expensive, but as you'll see from this model, this timepiece actually offers incredible value for money.
I love the blue honeycomb pattern on the dial of this Citizen watch. The hands and hour markers also have a coating of lume for better visibility at night. Features of this watch include a quality sapphire crystal glass for excellent scratch protection. And a Japanese quartz movement that's powered by the Eco-Drive technology.
Citizen AW1410-08E Men's Quartz Eco-Drive Watch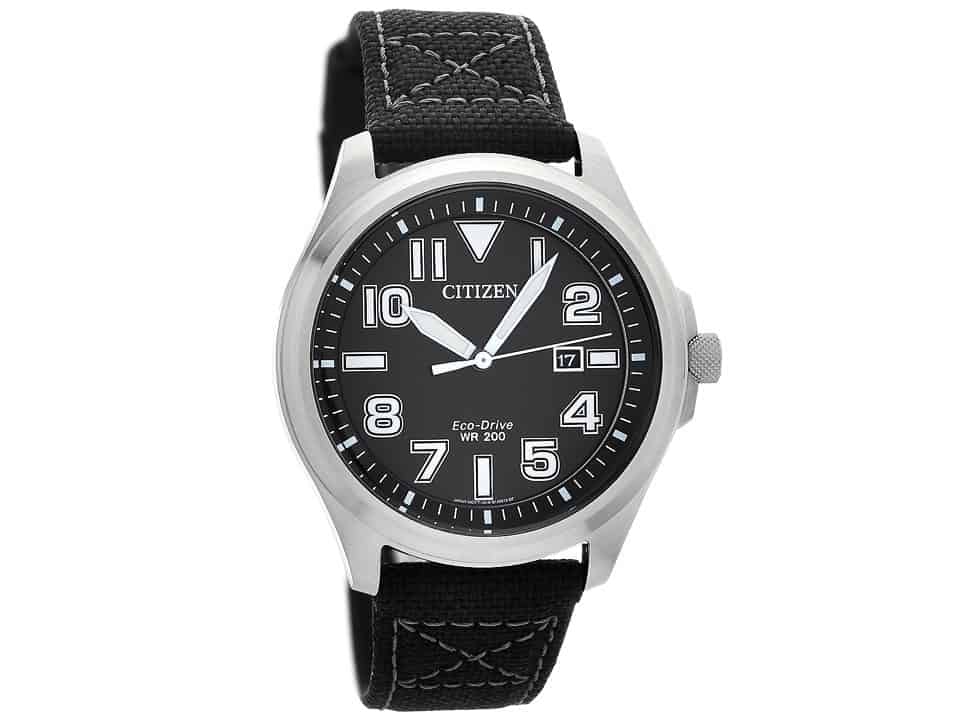 If you're looking for a Citizen Eco-Drive watch with a bold and easy to read display then the AW1410-08E could be perfect for you. There larger numerals and wide hands are coated with lume for better visibility in dim lit conditions. There's also a small date display located at the 3 o'clock position.
This is a very affordable Citizen watch that's powered by a quartz Eco-Drive movement. It has a mineral crystal glass lens for a decent level of resistance from scratches and shattering. The water resistance rating of this model is 200m.
Citizen BM8240-11A Classic Gents Watch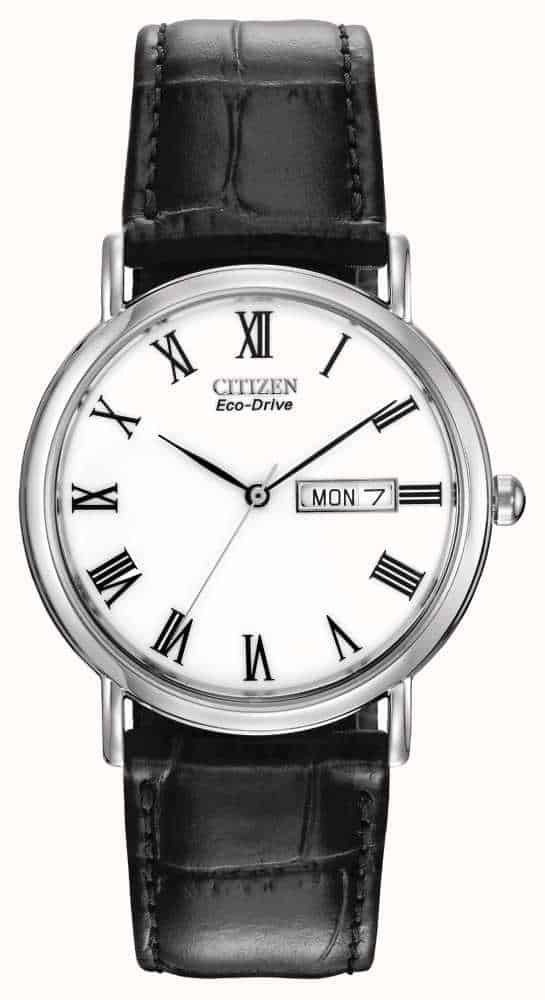 If you'd rather go for something a little more traditional then this Citizen watch might be the right choice. It features Roman numeral style hour markers and slim hands that are common design choice in older style watches. It has a stainless steel casing with a 36mm diameter and a thickness of just 9mm, again, a common size for more traditional watches.
Just because this is an older style watch it doesn't stop you from benefiting from the new technology available as the Citizen watch still makes use of the Eco-Drive solar technology, the best of both worlds if you will.
Citizen Satellite CC3005-85E Wave-World Time Watch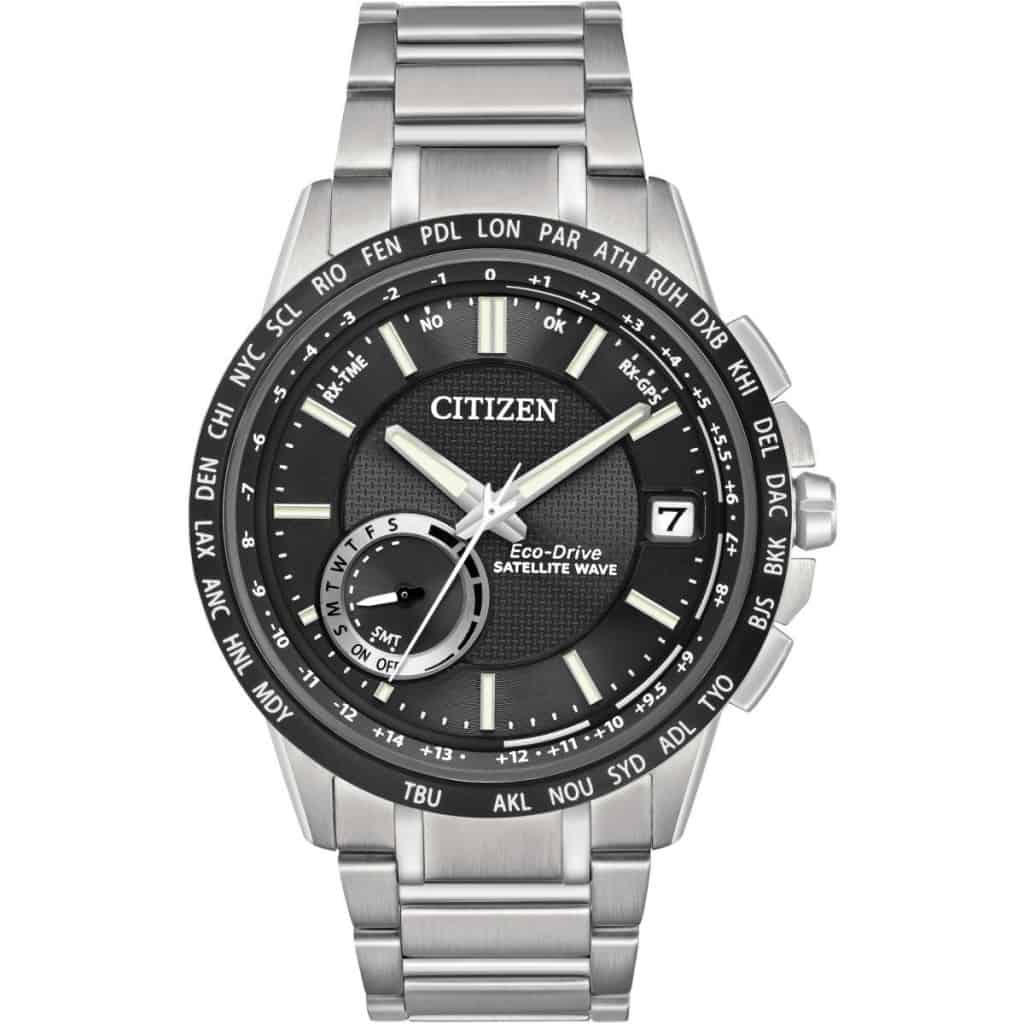 Up last in today's list of the best Citizen watches for men is this high-end timepiece that comes with a whole range of features, including the Eco-Drive technology. This is a typically larger watch from Citizen with a stainless steel casing that has a diameter of 43mm and a thickness of 13mm.
This is an extremely accurate Citizen watch, it makes use of Satellite Wave timekeeping technology which uses GPS timekeeping systems with worldwide reception for atomic timekeeping and the fastest updates available. It has a world time display with 27 cities and up to 40 times zone.
A sapphire crystal glass lens offers you the best scratch protection available which is exactly what I'd expect to find in this level of watch. A 100m water resistance rating should be plenty for most peoples' requirements.
What do Other Reviewers Say About Citizen Watches?
There's no shortage of Citizen watch reviews, from crowdsourced amateur reviews to highly detailed and spec-oriented breakdowns from professionals.
After reading through pages and pages, the conclusion is that Citizen makes excellent value timepieces, and for a wide range of budgets.
Reviewers who prize precision over everything else love some of the more expensive Citizen watches with atomic timing.
Reviewers who are looking for something wallet-friendly they can use in high-stress situations like Police Academy found great watches that stood up to tough demands.
Overall Review On Citizen
Pros
Citizen's range of watches is huge: from tool watches to dress watches, all types of movements, from under $100, to over $1000.
The Eco Drive movement doesn't need new batteries or any winding. It just keeps ticking with a little sunlight.
Two of the models I tried (both in the Promaster series) have 200m of water resistance, which makes them eligible for diving with—this speaks to quality construction rarely found at their respective price points.
Free shipping and 30-day returns within the US. Plus Citizen offers a warranty on most of their watches.
Cons
Of the three models I tried, none came with quick release straps, making it difficult to swap out the bands and mix and match.
Few Citizen watches feature sapphire glass—they favor mineral, which has excellent clarity, but scratches easier than sapphire.
Who is Citizen for?
Citizen watches are an excellent choice for you if you prioritize value. They're not the most flashy or unique (you'll need to look at a microbrand to find more "off the wall" designs), but they're reliable and don't require much of any maintenance.
Conclusion
Citizen watches have a reputation for quality and value.
After trying three of their most popular models, I can clearly see why.
The timepieces I tried all have excellent build quality you can feel just by holding them.
Of the three, my favorite is the Promaster Diver. Sure, it's a monster at 45mm, but the finishing is precise and the details make for an impressive looking timepiece. With 200m of water resistance, I'm eager to take this out to my local diving facility and give it a whirl.
Next up is the Eco Drive Chandler. This is on the other end of the size spectrum, at 37mm in diameter. It's a neat little field watch that looks handsome and is as rugged as it gets. Again, it's reliable and keeps time remarkably well (+/- 5 seconds per month). And that's without needing to ever change the battery or wind it up.
I love the complication of the Promaster Nighthawk, but for daily use, it's a bit over the top. Technically speaking, this watch is fantastic, and the value is strong. I don't see myself wearing the Nighthawk as much as the Diver and Chandler. But I sort of knew that going in. I still wanted the Nighthawk just for its novelty.
There's still a whole world of Citizen watches I haven't explored. Their atomic watches, titanium, dress watches, etc. But after trying the Promaster Diver, Promaster Nighthawk, and Eco Drive Chandler, I know it's only a matter of time before I go back for more.