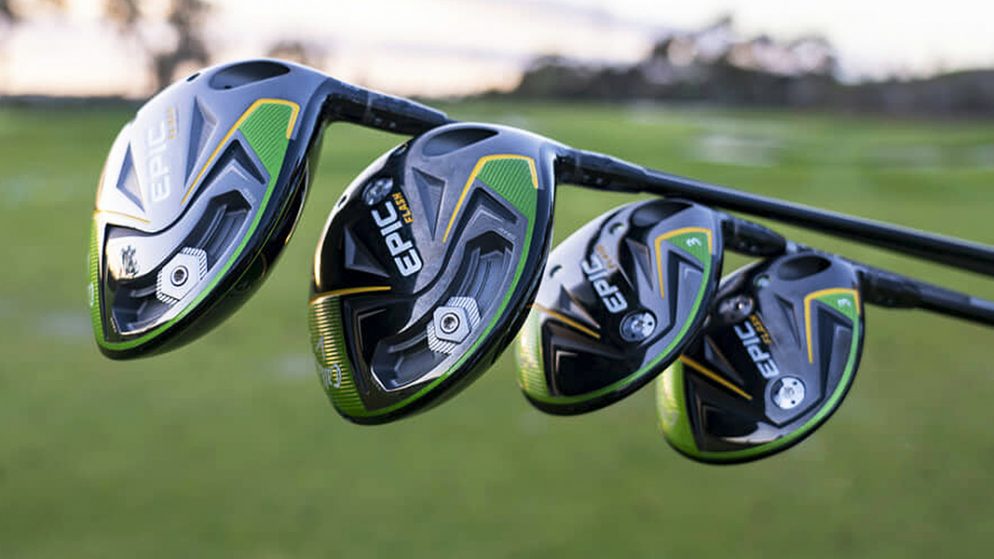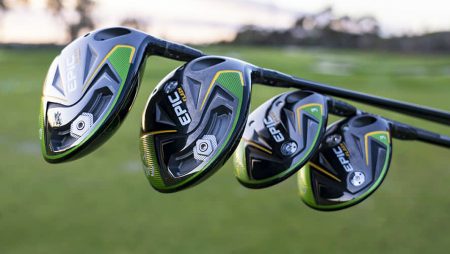 Heads up: Our content is reader-supported. This page includes affiliate links. If you click and purchase, I may receive a small commission at no extra cost to you.
Let's face it, every amateur golfer wants to hit it further. As Phil Mickelson would say, "It's all about hitting bombs." 
And I couldn't agree more.
Courses are getting longer than ever and if you don't upgrade to new technology, it's hard to keep scoring well. When I got back into tournament golf in 2016, I quickly realized how important it was to bomb it long to compete in amateur and mini-tour events in Arizona.
After playing okay for a few years, I made the decision to go to Q-school early in 2019 so I would practice and evolve my game. I wasn't getting any younger so I went all-in to do whatever it takes to improve my game. I knew I needed more distance to get more short irons and wedges for additional scoring opportunities.
So I spent a full day at the PGA Tour Superstore and got fit at Golftec. I tested out the latest from Titleist, Callaway, Cobra, and Taylormade. In less than an hour, the new Callaway Epic Flash was a no-brainer decision.
As someone who had been playing Titleist drivers for nearly a decade, this was a big change. Here's why I switched from the Titleist 915D3 driver to Callaway's latest design.
WHAT MAKES THE CALLAWAY EPIC DRIVER SO SPECIAL?
Before buying the new Callaway driver, I was intrigued when I read that they used AI to design a golf club. Being a golf nerd, I had to do my research to learn more. I knew they must have done something special as it's the only driver awarded 20 out of 20 stars in the 2019 Golf Digest Hot List.
Here's how Callaway made the magic happen:
ARTIFICIAL INTELLIGENCE 
If you're like most people, you probably think of AI tech as something being used in Silicon Valley, not to create golf clubs. But the engineers at Callaway thought outside the box to create this beast.
The supercomputer created over 15,000 prototypes before finding this one. The results speak for themselves. As they said in this video, "It makes your fastest ball speed even faster and your long drives even longer." 
JAILBREAK TECHNOLOGY 
Callaway has their patented "Jailbreak technology" with two bars that stiffen and stabilize the crown and sole of the golf club. This places more impact load on the face to promote faster ball speed and much better mishits.
PERIMETER WEIGHTING
Like most drivers, the Callaway Epic Flash models come with a sliding weight to promote a draw, fade or straighter ball flight. You can also sub out the weight behind the clubface as well. I bought an additional 10g weight and it added 5-10 yards so I recommend testing that out if you get one yourself.
TWO DRIVER CHOICES
Finally, you can choose to buy the Callaway Epic Flash or the Epic Flash Sub Zero model. I tried both and for my game, the Sub Zero was the clear winner. The standard model has a much larger clubhead which does it make more forgiving but not quite as sexy at setup.
The Sub Zero driver has the same features as the standard model but in a more compact head. Also, the weighting is adjusted to move the CG forward and reduce the spin. It has a lighter 12g weight in the rear and a screw weight right behind the face. Like I said, I bought a new, heavier weight on Amazon for $10 and it made a huge difference with total distance and spin.
CALLAWAY FLASH DRIVER RATING
PERFORMANCE
When I tested it against my old driver, the results were amazing. I legitimately added 15-20 yards on well-struck shots. But the results were even better on my mishits which still went 10+ yards farther and a lot straighter than my old Titleist. Not only did my carry distance increase but my roll out did as well.
I went with the HZRDUS smoke 70g, X-stiff shaft and love the trajectory. If you're a low handicapper who produces a lot of spin, this is probably the best stock shaft option available. The other two stock shafts are the Tensei AV series and Project X Even Flow which are both great options for being stock.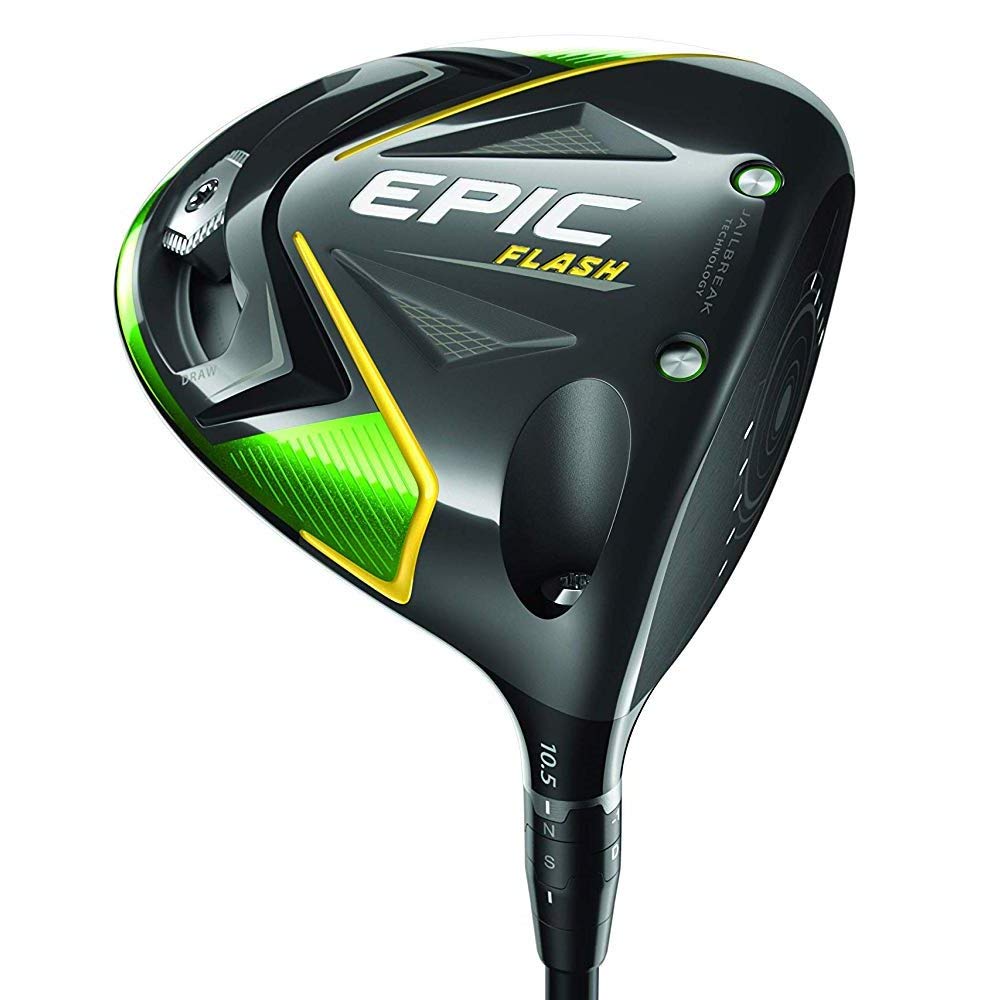 CALLAWAY EPIC FLASH DRIVER PRICE 
As of this review, the Callaway Epic Flash comes in at $529. Compared to the Titleist TS2/TS3 and the TaylorMade M6drivers ($499) it's a bit more expensive but not much. When you're paying $500 for one club, does $30 really matter? As I mentioned, I went all-in with new club and lessons to give myself the best shot at Q-school.
PRESENTATION
Overall, the presentation of the Callaway Epic truly is "epic." I love the look and feel of this golf club as soon as I tested it out. The black, carbon fiber look at address is clean and I enjoy the color scheme as well. Plus, seeing the results on the screen and on the course made it even more likable.
PERSONAL AFFINITY
It's pretty hard not to like this club once you hit it and see the results. The club was so good it made me drop any brand loyalty and switch from Titleist to Callaway.
The only reason I'm not giving it the perfect 10/10 is that the sound is pretty loud when you first hit it. When I first bought it and added an extra 10g weight, my ears were ringing at the range. It seemed to wear off after a few weeks but I definitely annoyed a few members at my club for a little while.
If you're looking for ball speed and distance, I couldn't recommend this club enough. There's a reason that GolfWRX expert panel of 13-top ranked club fitters awarded it "Best Driver" for swing speeds 106MPH and above. Like any new driver, make sure you find the right shaft before making the investment in your game.
Overall, this club is 100% worth the investment and should last you for years to come. 
Also, it definitely helped me at Q-school. Even though I fell a few shots short in August, it definitely wasn't because of a lack of distance. If you're looking for more distance on your good and bad shots, make sure to test out the latest from Callaway.