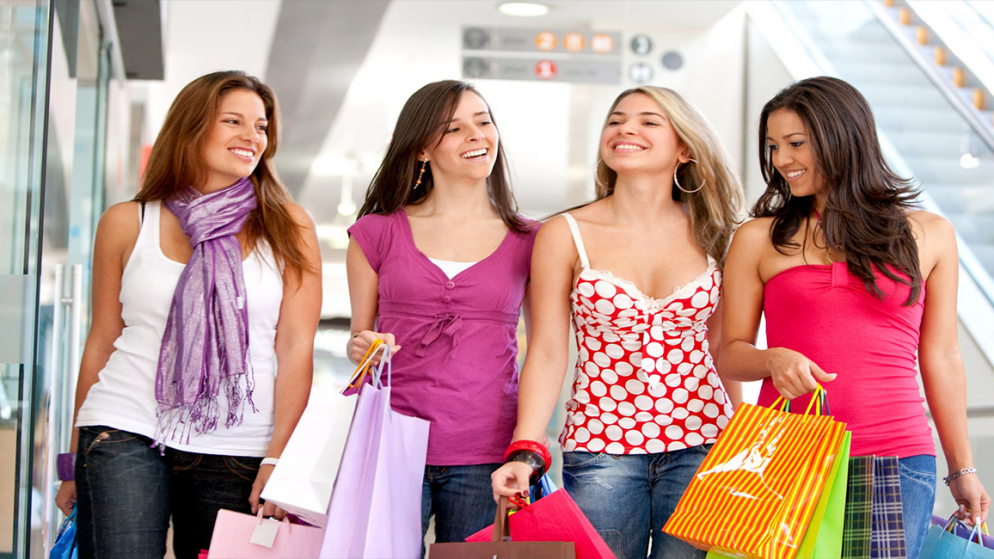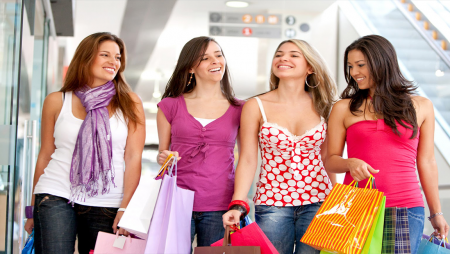 Heads up: Our content is reader-supported. This page includes affiliate links. If you click and purchase, I may receive a small commission at no extra cost to you.
We have said goodbye to the crisp leaves of Autumn and are officially in winter! If you would like a new coat this winter, you're in the right place. In this article, we're rounding up the best in women's coats for 2022, including fashionable staples we're sure you will wear and love for years to come.
Choose the best coat for you with our top picks, which include fantastic brands such as The North Face, Aim'n and more. Let's dive into the best in women's coats for winter 2022.
Best Trench Coat
Every wardrobe should have a stylish trench coat, and this iconic fit can be layered over smart wear for when you need to look professional, or paired with casual wear for the ultimate smart-casual combo. Due to their versatility, neutral-coloured trench coats usually work best.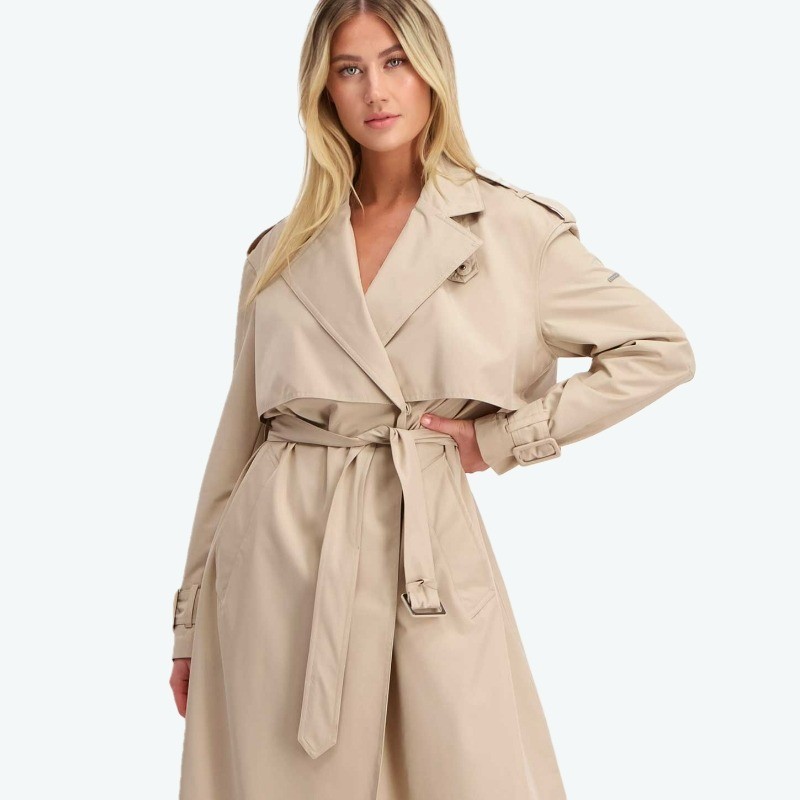 We simply adore this Aim'n trench coat, which is made from a recycled, lightweight fabric that is both water and wind-resistant so you can stay dry and toasty on rainy days. The gorgeous beige trench coat features a detachable belt, fabric-covered press buttons and a slit at the back for a fashionable silhouette offering a luxuriously stylish look without breaking the bank.
Shop more from fashionable sports brand Aim'n
Best Wool Coat
If you're looking for a sophisticated coat that can be dressed up this winter, then a wool coat might just be the perfect style for you. A wool coat is a timeless fashion investment that will keep you warm and can be layered for extra warmth if needed. Swap the heels for trainers and throw on your wool coat for a truly on-trend look this winter.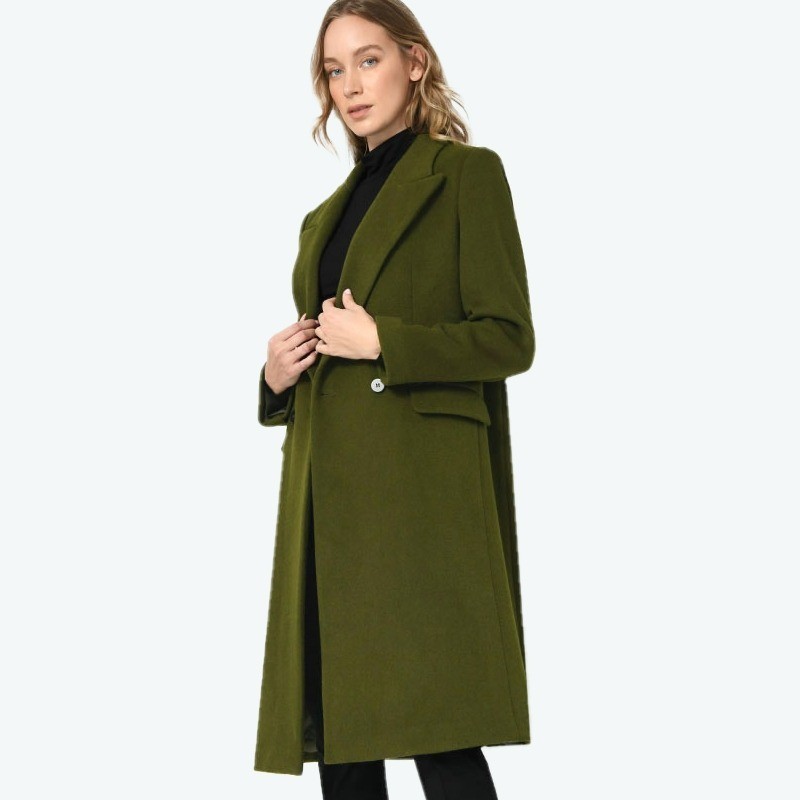 This fully-lined, heavy-weight wool coat is the perfect winter coat to add to your wardrobe. Made from an incredibly soft wool blend texture, this midi-length wool coat has a classic lapel collar, double breast opening and front pockets with flaps. The beautiful Dakota Breasted Coat is available in traditional Black and an equally as gorgeous Olive colour.
Best Faux Fur Coat
Faux fur coats encapsulate luxury whilst offering sustainability and durability. With a faux fur coat, you can add a touch of glamour to any outfit whilst ensuring warmth and comfort.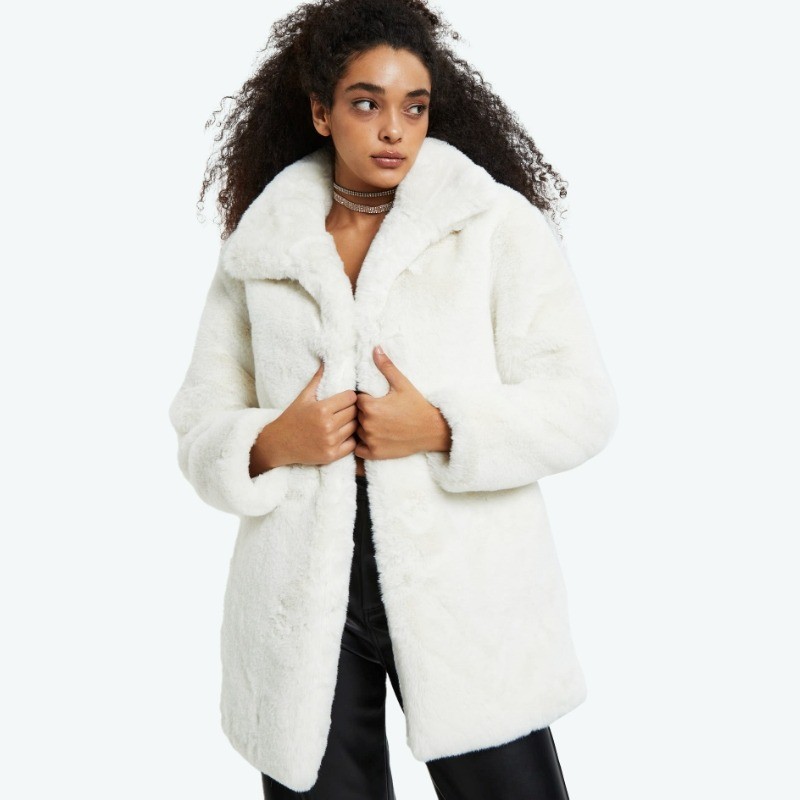 The off-white Lori Faux Fur Coat by Neon Hart is as cosy as it is tasteful with its super soft faux fur material, collared neckline and long-line shape. Whether is a dinner party or a winter night out on the tiles, this beautiful fur coat is sure to keep you warm whilst adding something special to your outfit.
Best Overcoat
When it comes to women's overcoats, oversized is the way to go this winter. An overcoat is versatile and flexible, it can be layered for when you need extra length or is great for those slightly warmer days as winter transitions into Spring.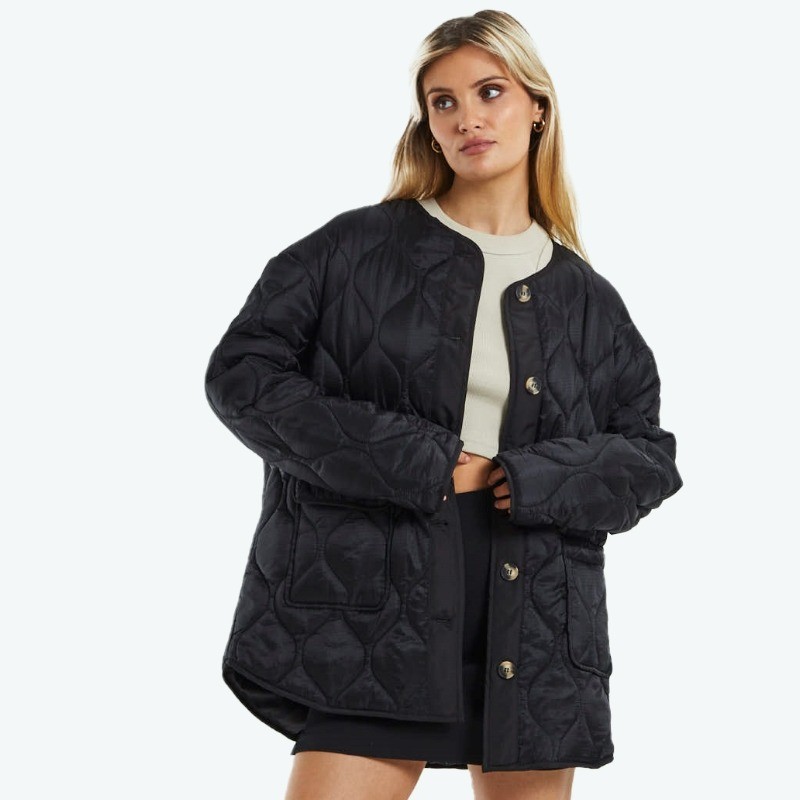 We love the stylish simplicity of the Tasha Ripstop Puffa Jacket from Subtitled, which is made using a soft padded ripstop. This modern overcoat is available in Black and features an on-trend oversized silhouette along with a collarless neckline, dual flap pockets and a tortoiseshell button-up front. Pair it with loafers or trainers to stay warm and dry on casual days.
Best Puffer Jacket
Puffer jackets are so in right now! These practical yet flattering jackets will keep you warm and dry with their water-repellent materials and padded insulation. Puffer jackets are available in a variety of styles, including long, short, oversized, and adjustable.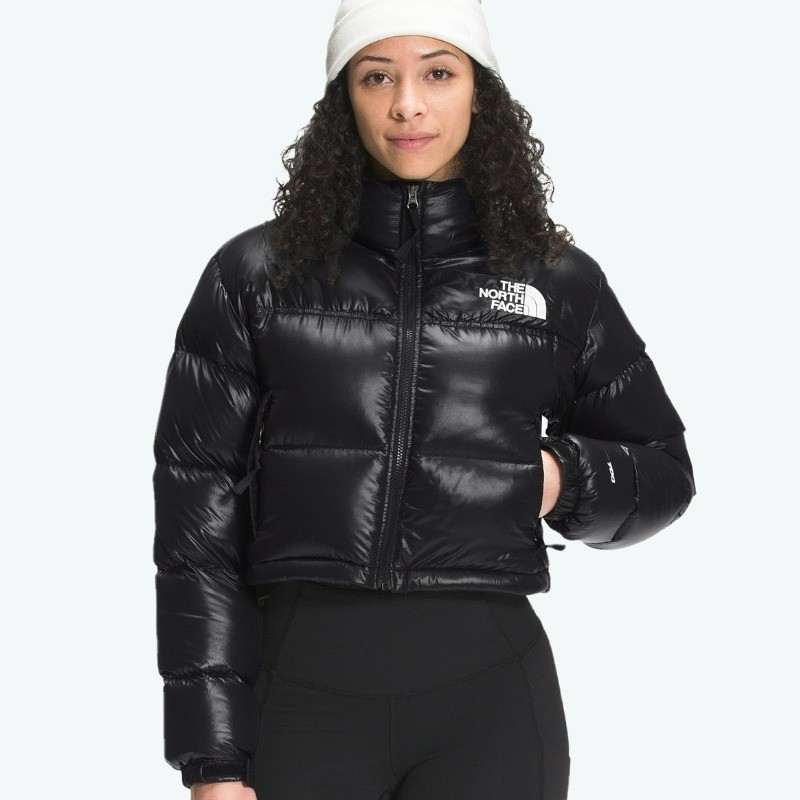 The Nuptse Puffer Jacket from The North Face is the ultimate cool jacket with its cropped, relaxed fit and hem cinch-cord so you can adjust it to fit your body. It features an embroidered The North Face logo on the left chest and back right shoulder, and exposed, two-way centre front zip and two secure-zip hand pockets. But the best thing about the stylish North Face puffer is the 700 goose-down filling, which offers plenty of warmth whilst still being compressible.
Best Long Winter Coat
Beat the cold with a long winter coat this winter. Available in a range of styles, colours and materials, long winter coats can be dressed up or dressed down and make a great addition to any wardrobe.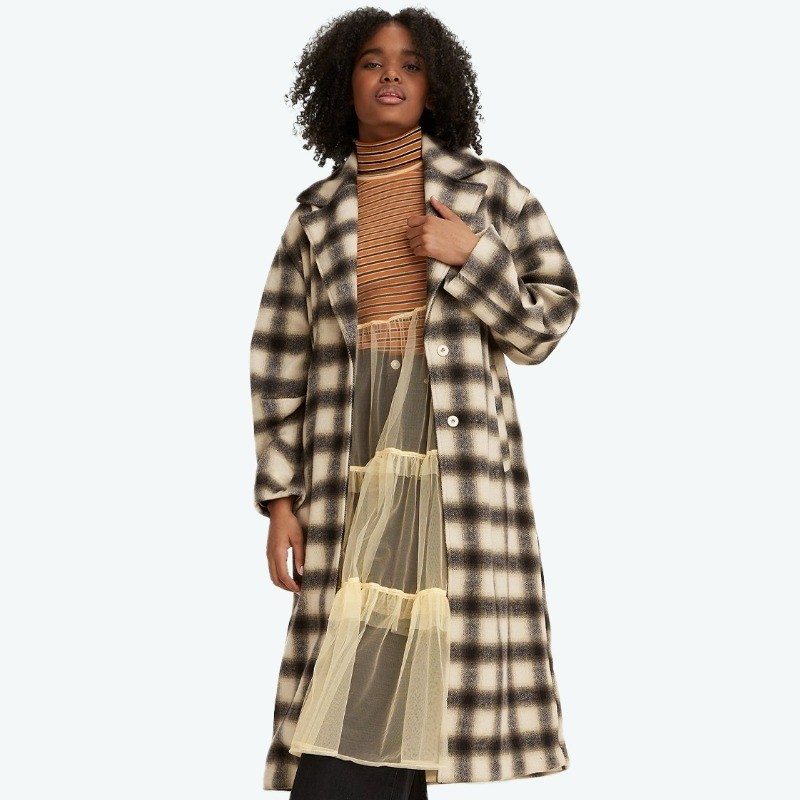 Make a statement this winter in this striking long winter coat from Levi's, which features a deep collar and button closures. The Agnes Wool Coat is made from an extra-warm poly-wool blend, and the ¾-length fit reaches past your knees for ultimate warmth. This beautiful coat features a Caviar Plait pattern that is sure to make you stand out from the round, and its regular fit with a slightly tapered bottom will flatter your body shape.
Best Classic Black Coat
Black never goes out of fashion, and a classic black coat is always going to come in handy. Classic black coats are minimalist, modern, and chic – and they offer practicality and warmth, whatever the occasion.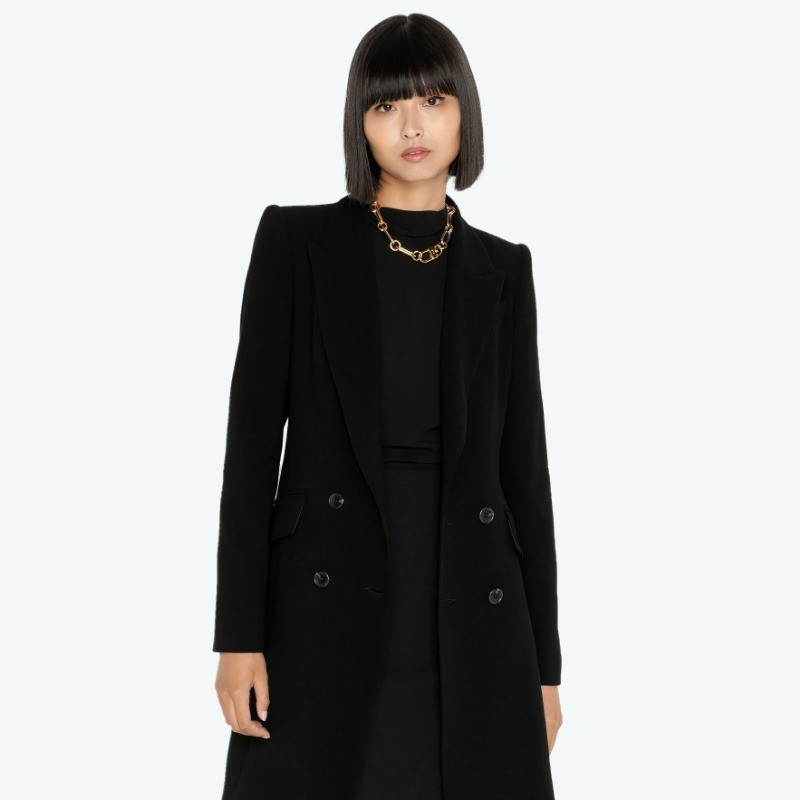 This Slim Double-Breasted Jacket is a gorgeous classic black jacket made from a Japanese acetate poly satin back crepe, which is a certified sustainable fabric. Plus, it's currently on sale! The Double-Breasted Jacket from Cue will keep you toasty thanks to its full lining and longline fit, while the back vent will ensure you don't overheat when on the go. It's stylish and practical with front flap pockets and a button enclosure.
Best Camel Coat
If you want a chic look with minimal effort, then you need to invest in a quality camel coat. A classic camel coat can elevate any outfit, keeping you on top of the fashion game whilst ensuring you're always warm and cosy.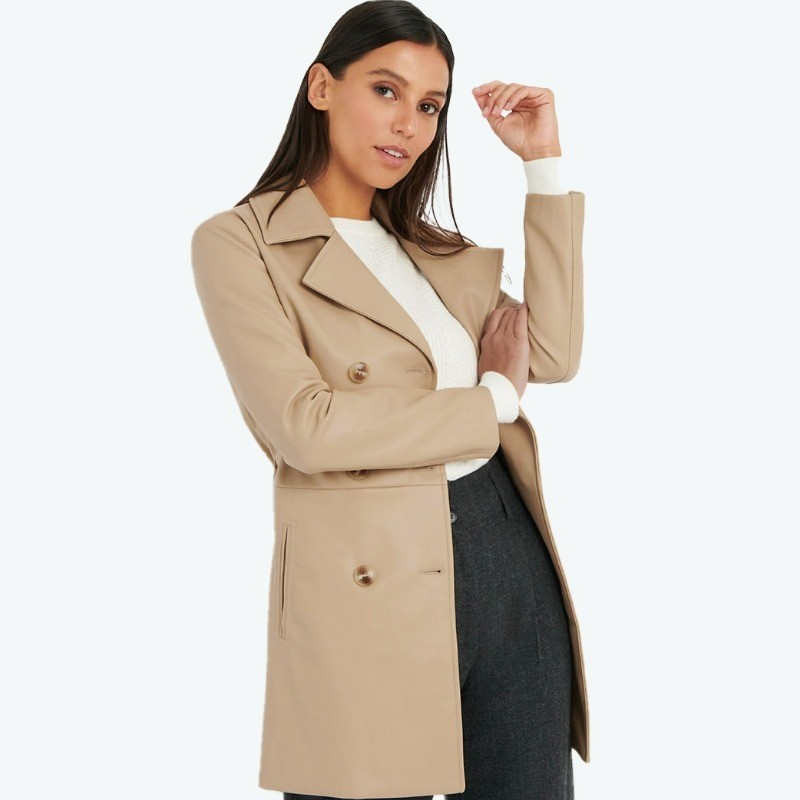 We think the Megan Faux Leather Camel Coat from Forcast is a beautiful choice, and it's currently on offer, so be quick! This camel coat offers a unique combination of high fashion and edgy street style with its double-breasted design, tortoiseshell buttons and matching waist belt. This versatile, fully-lined coat features a classic silhouette, lapel collar and side pockets.
Best Teddy Coat
Teddy coats are a unique style that dates all the way back to the 1920s, and they are just as fashionable now as they were back then. The teddy coat silhouette is chic and feminine, and no coat will keep you warmer or cosier this winter.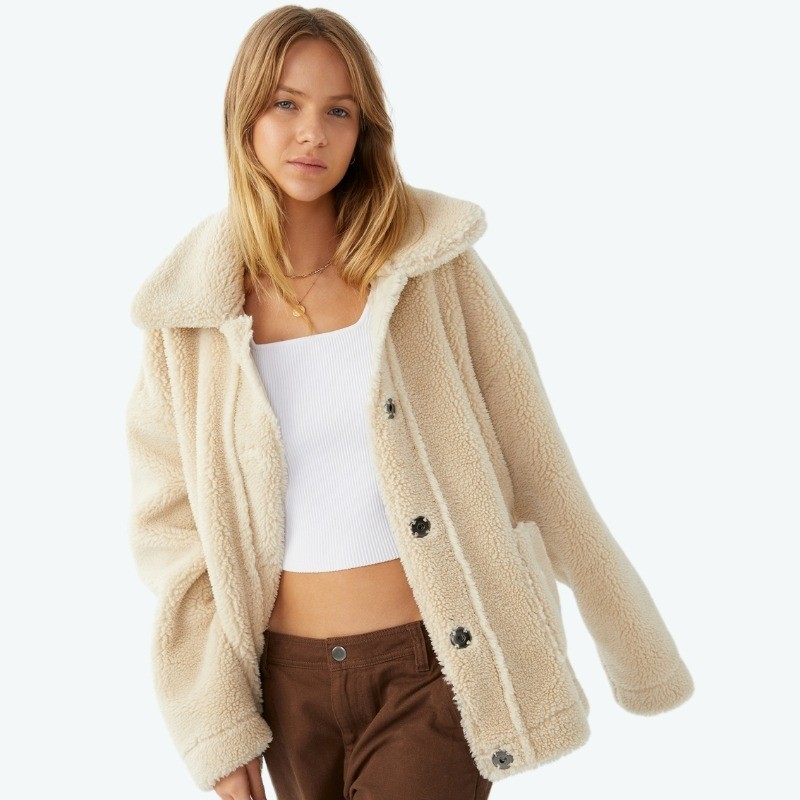 This teddy jacket from Cotton On offers two jackets in one, thanks to its clever, reversible design. Wear it as a cosy and super soft teddy jacket, or turn it inside out for a totally different look. This stylish coat comes in an oversized fit with a statement collar, button fastening and two pockets.
Best Raincoat
A high-quality raincoat is a must-have for a winter in New Zealand, and TheMarket NZ offers a wide range of stylish and practical raincoats, including anoraks, windbreakers, macs and more.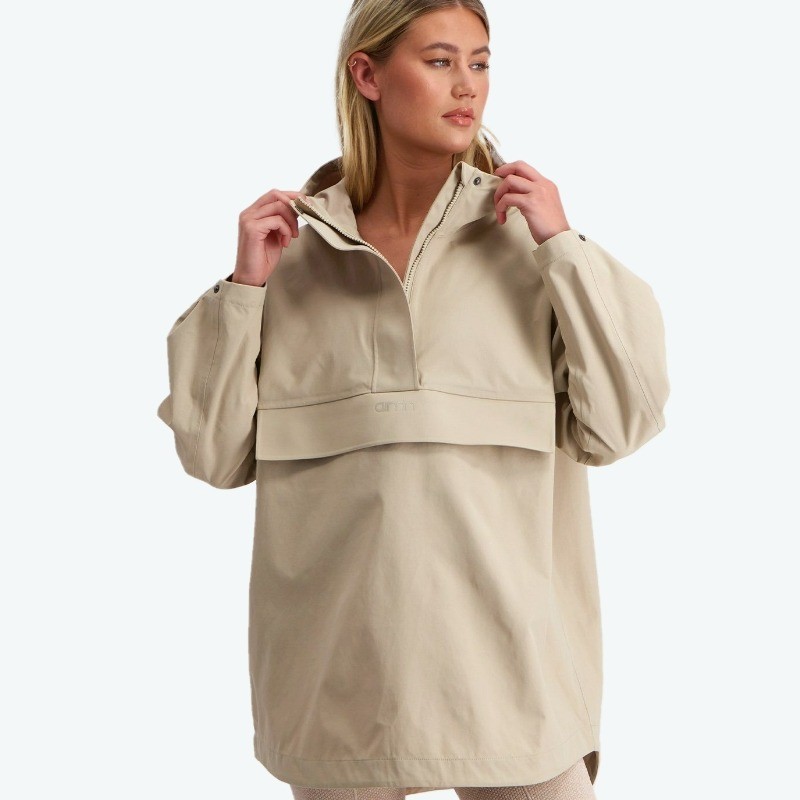 We are obsessed with this oversized beige anorak raincoat from Aim'n, which features a waterproof 3-layer fabric that will you dry whilst adding flair to any winter fit. This functional yet fashionable piece features a half zip and a large zipped chest pocket along with push bottoms at the cuffs to keep rainwater out.
We offer a wide range of chic and practical raincoats from a variety of premium brands. Start shopping now!